At the beginning of 2023, we told you Las Vegas was about to have a banner year, and over the course of three trips to Las Vegas this year, I've seen that start to play out with my very own eyes.
Sin City is in full swing preparing for the highly anticipated Las Vegas Grand Prix, a first-of-its-kind race around the Strip, later in November; it's also preparing to host Super Bowl LVIII next year.
The larger-than-life Sphere finally turned its game-changing screen on and is set to open later this month with a series of highly immersive concerts by U2. And now, the Fontainebleau — a tumultuous hotel project nearly two decades in the making — has an official opening date: Dec. 13.
Here's a brief rundown on the project, its complex history and what we're most excited for when the doors (hopefully) open right before the holidays.
Related: Best hotels in Vegas for a Sin City getaway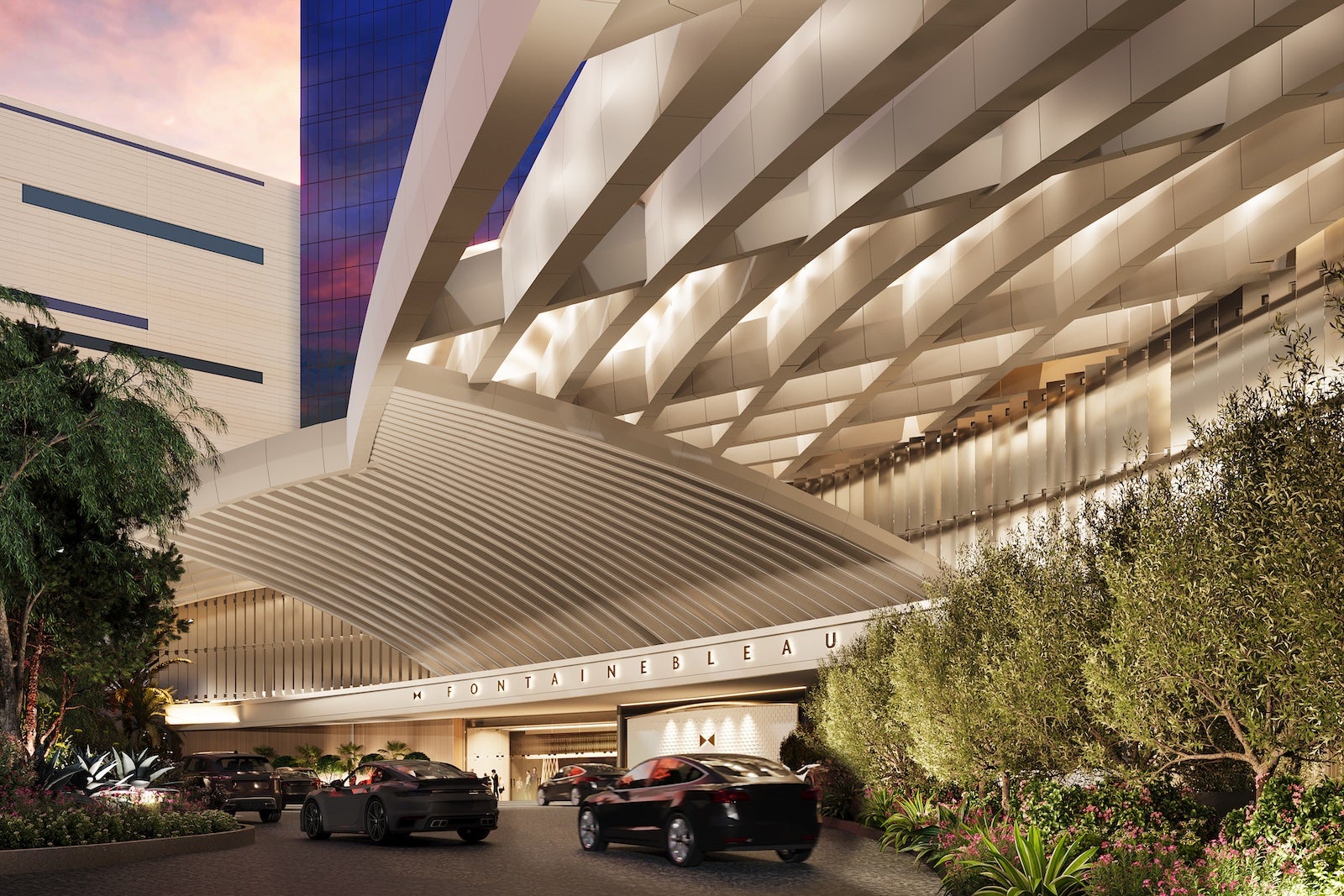 The history of Fontainebleau Las Vegas
If you've been to Las Vegas in the last dozen or so years, you've likely seen the bones of Fontainebleau Las Vegas, a behemoth blue skyscraper jutting more than 60 stories out of the ground on the north end of the strip between the Wynn and the Stratosphere.
The building broke ground in 2007 but fell victim to the 2008 financial crisis and other setbacks over the years. It changed hands back and forth between various parties until it fell back into the hands of the original owner — Jeffrey Soffer of Florida-based Fontainebleau Development — along with the real estate division of Koch Industries for an undisclosed amount. 
With that last sale, failed plans of a Marriott takeover of the building (to house the Las Vegas Edition and JW Marriott, plus another project) were put to rest, and the rebirth of the Fontainebleau Las Vegas became imminent. Now, 16 years later, it looks like it's finally happening.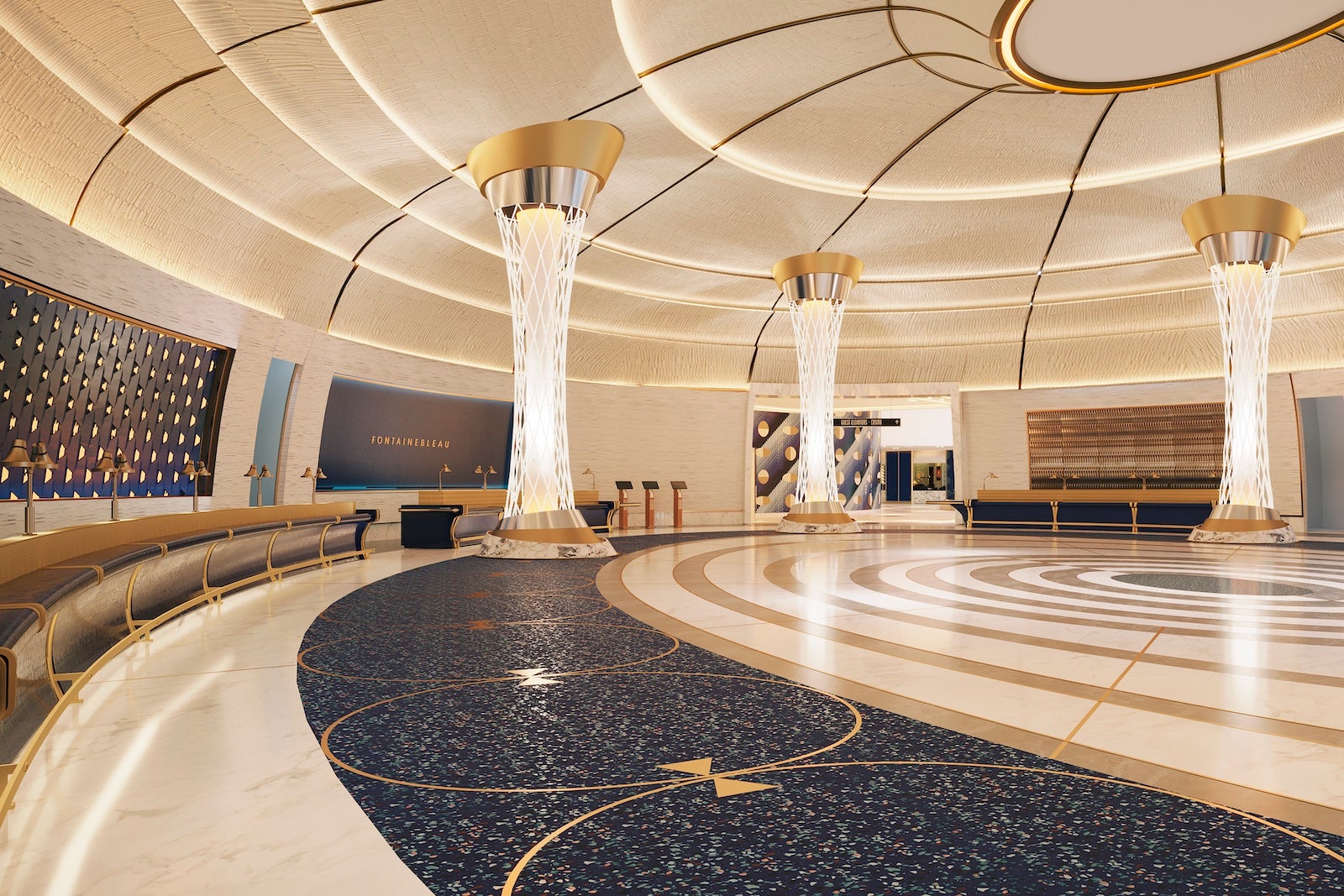 What to expect from the Fontainebleau Las Vegas
It's safe to say that people around the world are absolutely stoked to see this sad-storied project finally come to life. It's also equally safe to say that people have very high expectations. If the doors do open on Dec. 13 — barring regulatory permissions that could set it back, along with other unexpected delays that come with opening a new hotel (especially post-2020) — there's a lot to look forward to.
For starters, the 67-story building (the tallest occupied building in Nevada) will offer a whopping 3,644 rooms and suites, with an overall aesthetic from the in-house design team that marries Las Vegas glamour with the Fontainebleau brand's Florida roots (think: floor-to-ceiling windows with views of the Strip, water and coral tones plus plenty of Las Vegas-centric touches we'll have to see with our own eyes).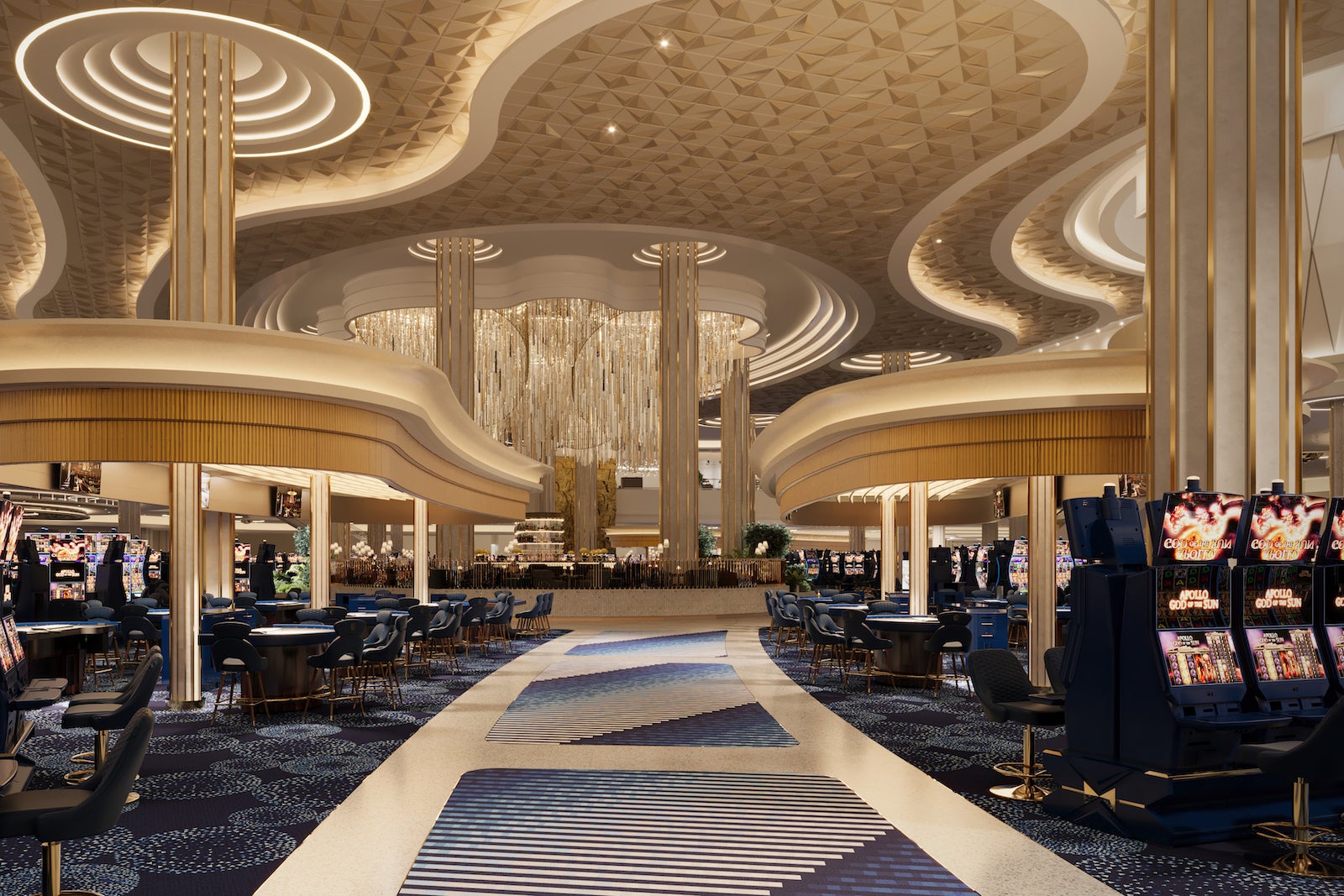 Beyond the rooms, there's even more to enjoy. A 55,000-square-foot Lapis Spa by Lissoni & Partners offers 44 treatment rooms, a salt cave, infrared saunas, hydrotherapy lounges and co-ed sensory rooms. There will also be a 14,000-square-foot fitness center, a 96,500-square-foot luxury shopping area, more than 500,000 square feet of meeting space and, obviously, tons of gaming space (because it's Vegas, baby).
Entertainment options that we know so far include a three-level theater that will play host to highly anticipated (but as yet unannounced) shows, leaving one to wonder what sort of residencies might call it home. There will also be a 6-acre pool complex, and Las Vegas outposts of Miami hospitality mogul David Grutman's club LIV and a new LIV Beach.
Related: The best hotel pools in Las Vegas 2023
Speaking of the Las Vegas dining scene, big names in hospitality are bringing dining concepts to the Strip over the next few months. Some newcomers include Grutman's Papi Steak, the first outside of Miami; Evan Funke's Italian restaurant, Mother Wolf; an omakase restaurant called Ito, by chefs Masa Ito and Kevin Kim; and more. This will culminate in a total of 36 bars and restaurants opening throughout 2024.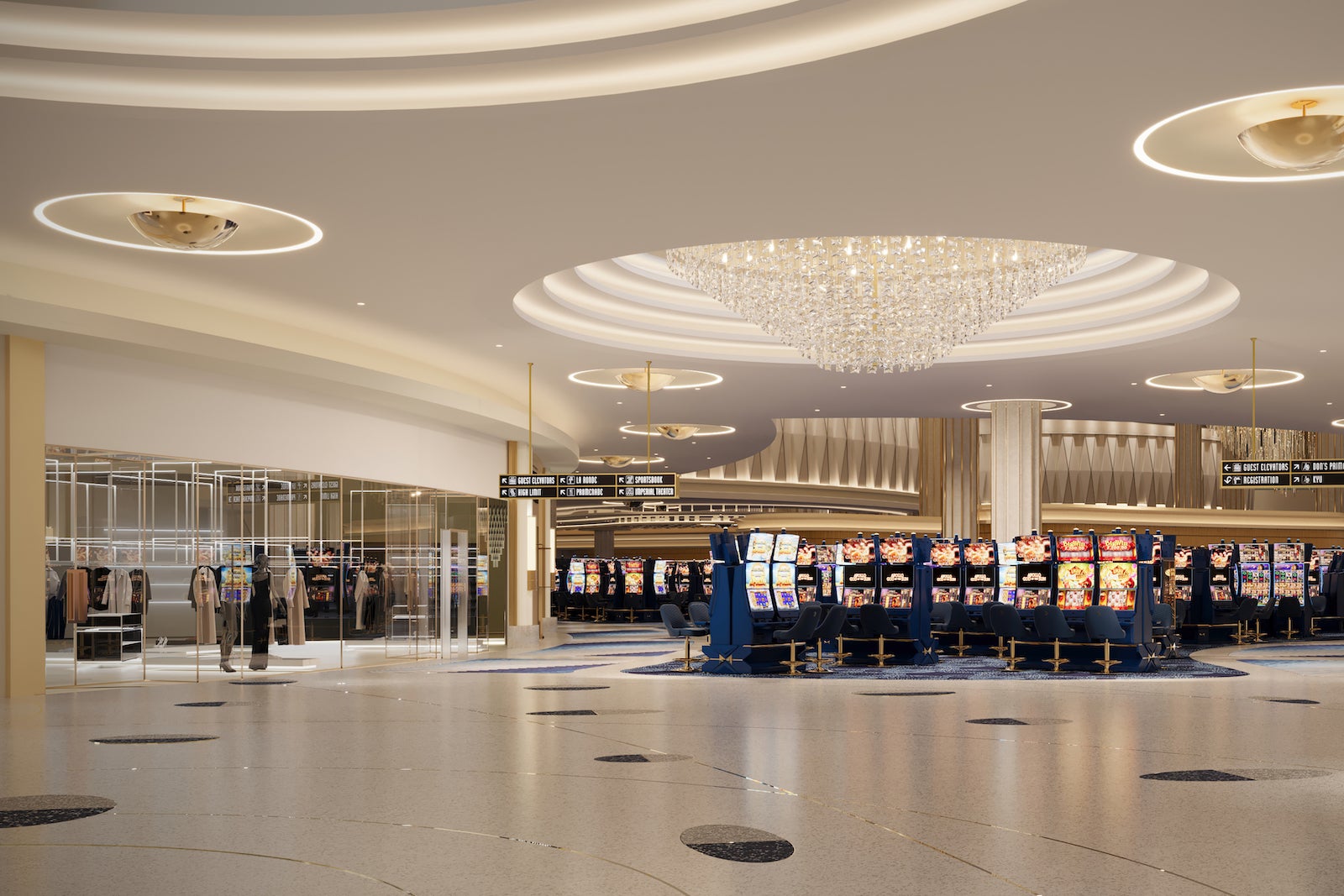 And that's just what's been announced. In Las Vegas, you should expect the unexpected, and there are sure to be plenty more exciting announcements leading up to the Dec. 13 opening date. But in the same vein, we've seen plenty of major, highly anticipated properties push back their opening dates over and over again, both before the pandemic and especially in the years since. So we'll believe it when we see it — and trust me, we seriously want to see it.
How to book the Fontainebleau Las Vegas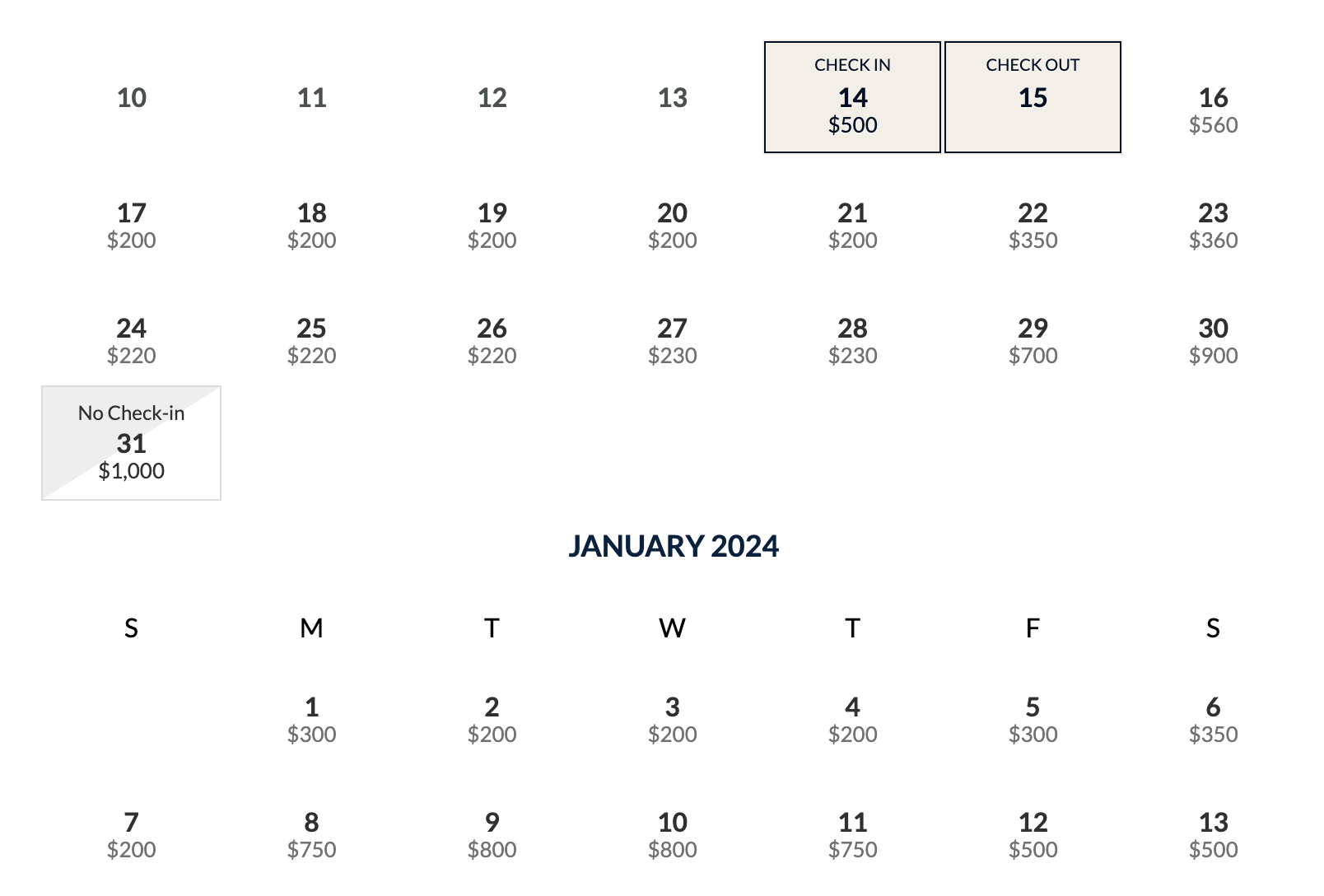 If you're hoping to be one of the first through the door of Las Vegas' most-watched hotel project in recent years, reservations are now open. You can booke directly through the hotel's website. Currently, it appears that rooms are unavailable to book for the night of Dec. 13. Prices start at $500 per night on Dec. 14 but drop down to $200 per night the following week through January.
It's unclear if or when the hotel might join a program like Amex Fine Hotels + Resorts, but we'll keep tracking the hotel's progress on and past opening day.
Related reading: