Airports can be stressful environments.
Thousands of travelers are all heading in different directions, and you're hearing boarding calls, paying for overpriced food and drinks, navigating duty-free mazes and waiting in lines everywhere.
Spending time in an airport lounge is a great way to relax before your next flight. These can be sanctuaries from the chaos inside the terminal and allow you the chance to put your feet up, have a meal, raise a glass to the start of your journey, catch up on some work, charge your devices and much more. This allows you to board your flight in a far more relaxed mood than when you might have arrived at the airport.
Related: TPG readers' favorite airport lounges around the world
So, how do you ensure you have this valuable lounge access before your next flight? Here are five ways.
Class of service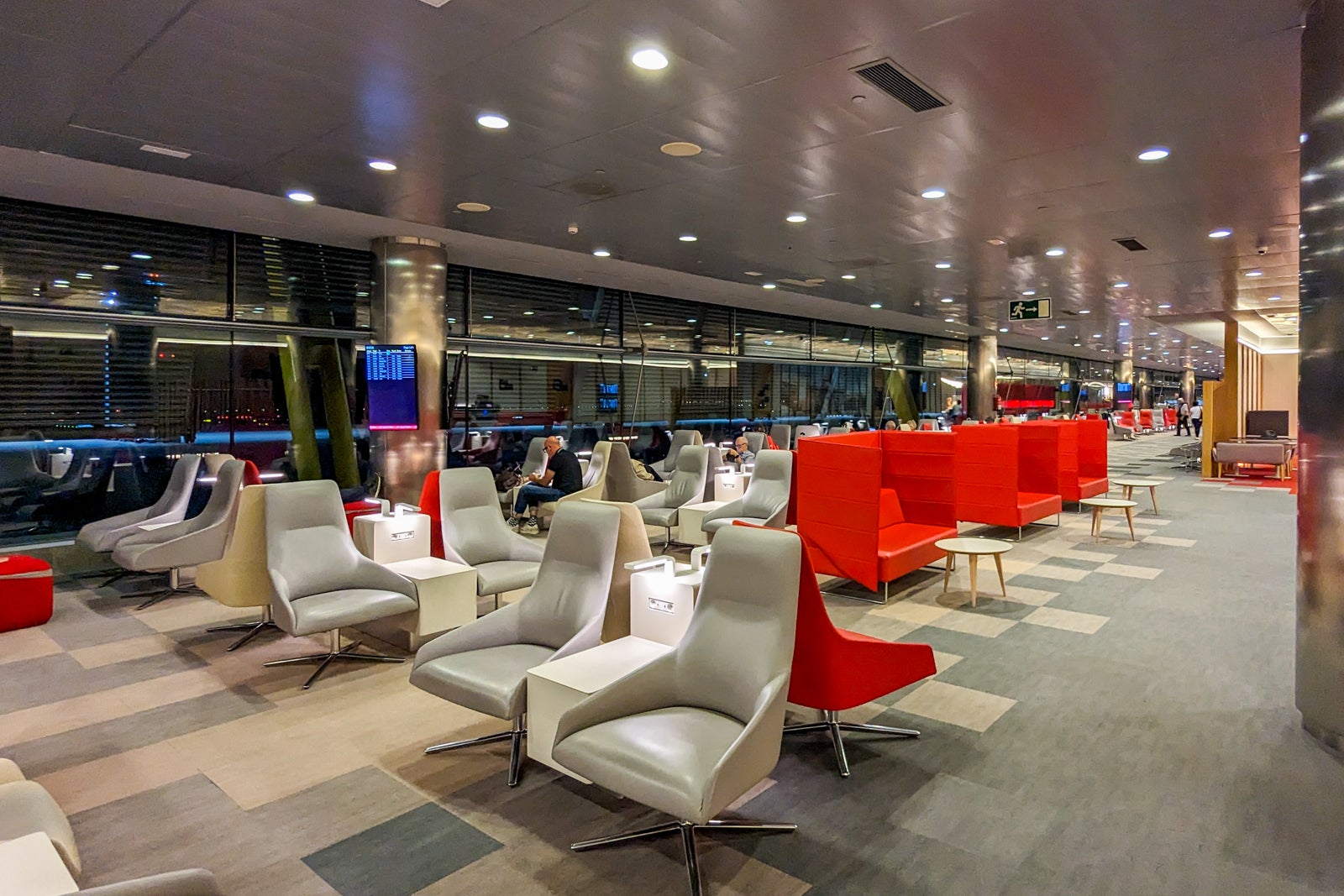 Most airlines will provide lounge access to their international business- and first-class passengers where a lounge exists — though some airports are so small that they don't have a lounge. Whether you've booked this ticket with cash or points and miles, you should be entitled to lounge access, which may be printed on your ticket, or you may be advised of the name and location of the allocated lounge at check-in.
Depending on the airline, class of service and airport, you may have access to only one or have several to choose from — so you may wish to research beforehand to determine the best option. You will usually be able to visit more than one lounge if you have the time (and motivation) to do so.
Some airlines — like All Nippon Airways and Japan Airlines — also offer lounge access for premium economy passengers, though this is not a standard industry practice.
However, while an international first-class ticket will pretty much guarantee you lounge access, domestic first-class tickets are subject to the discretion of the airline and do not always grant you access. But, there is still hope to secure a seat at a table inside of an elusive lounge — and you don't have to be a first-class passenger to do so.
Related: A review of American Airlines in first class on the Airbus A321neo from Philadelphia to San Francisco
Airline status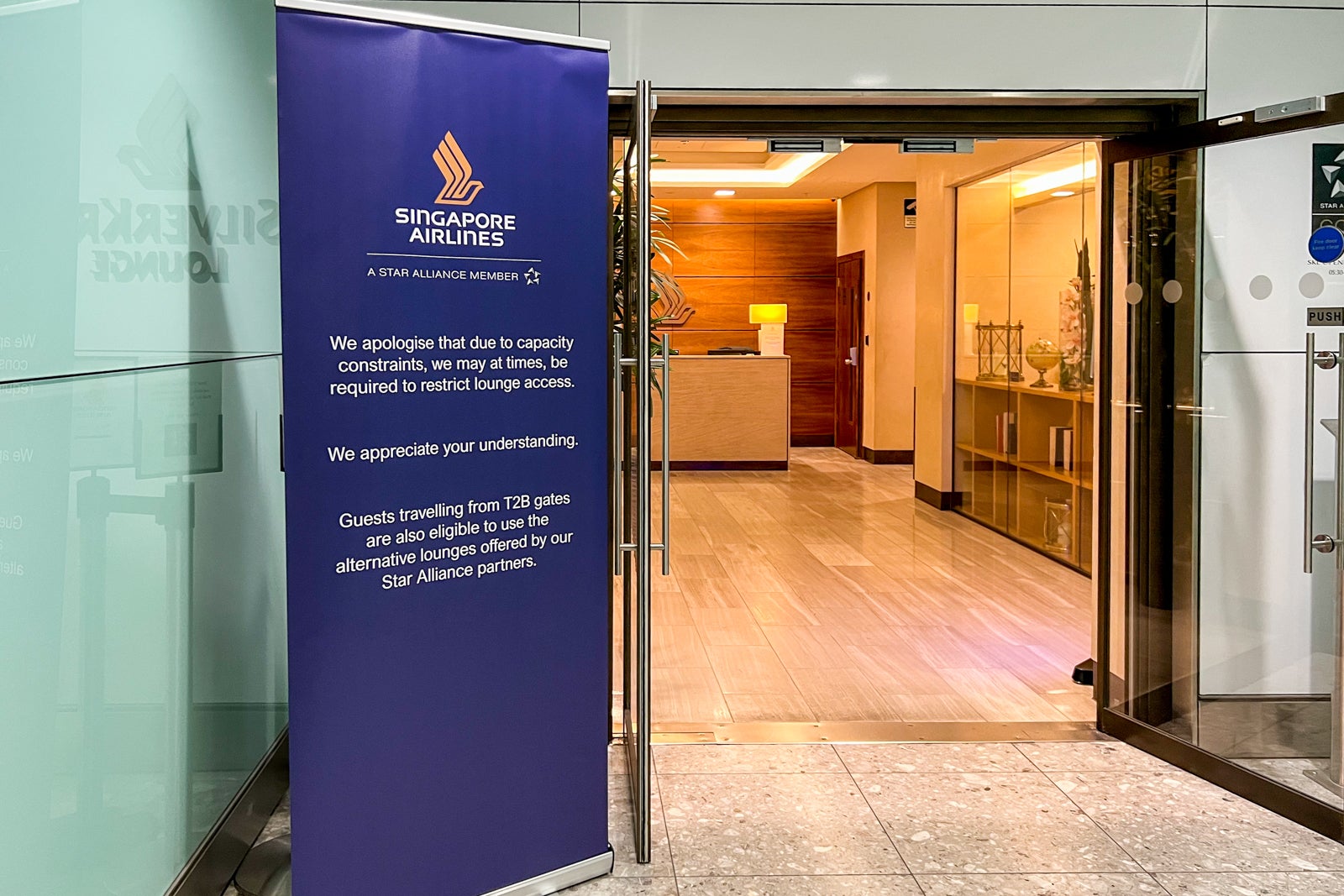 In the same way premium-ticketed passengers may be granted lounge access, if you have the right airline elite status, it may give you access to the same lounges. Each airline has different status levels, lounge options and access rules, so it's best to check in advance if your elite status will provide access at a certain airport.
For example, travelers with United Airlines Premier Gold status (and above) flying on Star Alliance airlines such as Singapore Airlines and Lufthansa can access lounges marked with the Star Alliance Gold logo before their flights.
Many airlines will have a handy lounge checker on their website to show you if you have access based on your status and ticket type.
Related: Your complete guide to Star Alliance benefits
Paid lounge membership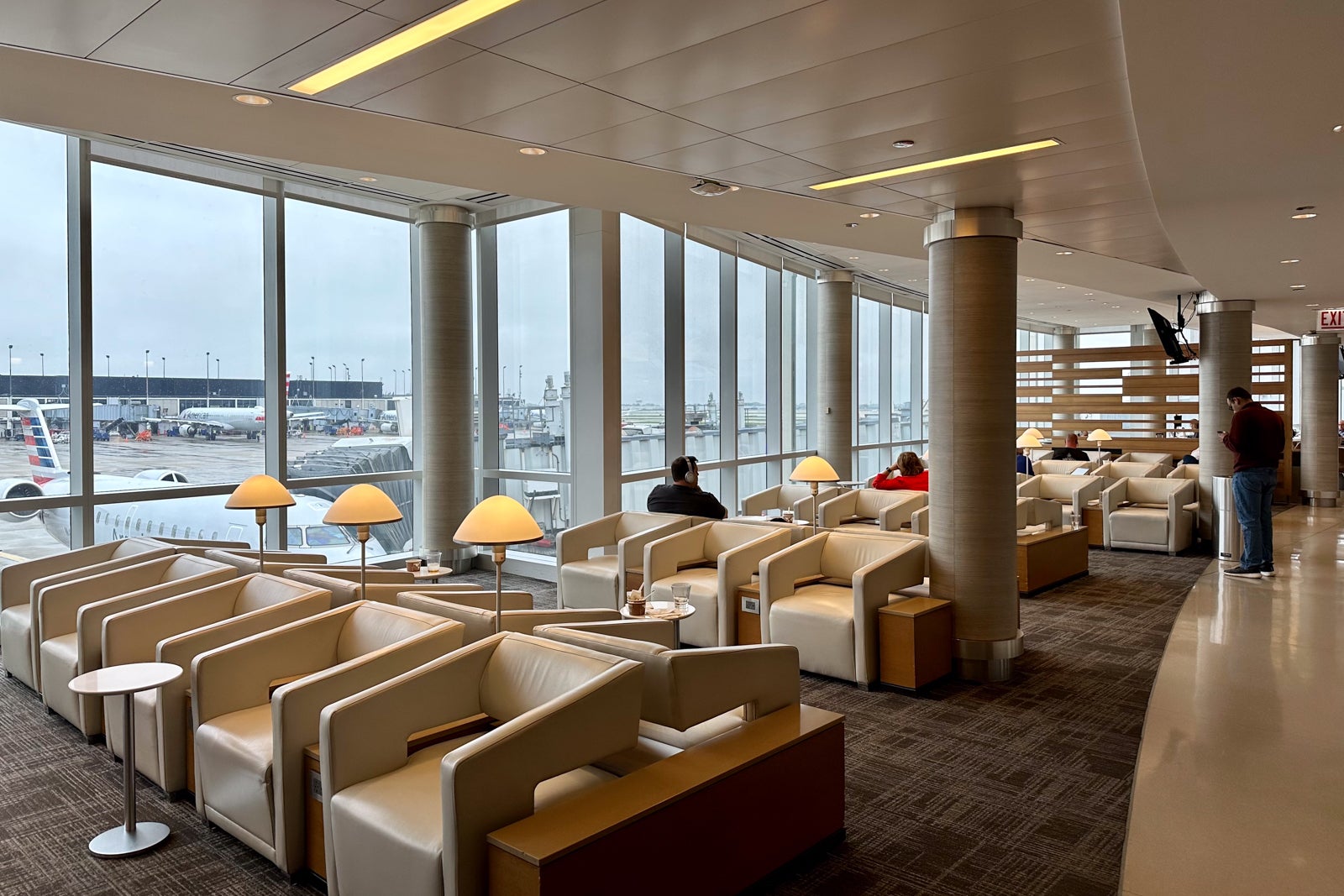 Many airlines will offer a paid lounge membership scheme, regardless of your status and class of ticket. These memberships can be expensive, so they are most beneficial for travelers who fly enough to use it regularly but wouldn't otherwise gain access via status or premium tickets.
Again, each airline will have its own rules about when and how you can access each lounge with a paid membership. It's often restricted to the airline's lounges, and you will likely need a ticket on either that airline or a partner airline.
Related: A guide to guest policies for airport lounges
There are also independent (paid) lounge programs like Priority Pass and LoungeKey, which provide access to a large number of airport lounges around the world. The upside of this is that you can access them regardless of the airline or class of service (and this may be a perk on your travel credit card — more on that shortly).
Some Priority Pass lounges actually belong to carriers like Air France-KLM, British Airways, Lufthansa and Turkish Airlines. In contrast, others are not associated with a specific carrier. If in doubt, check the airports where you'll be flying ahead of time on the Priority Pass site (or app) to see which options might be available to you and what amenities they have.
However, some lounges may restrict entry to members when they are full and prioritize higher-class or higher-status passengers. You may be able to pre-book your spot by paying an additional fee in advance, though this isn't widespread.
Related: The 9 best Priority Pass lounges in the US
The right credit card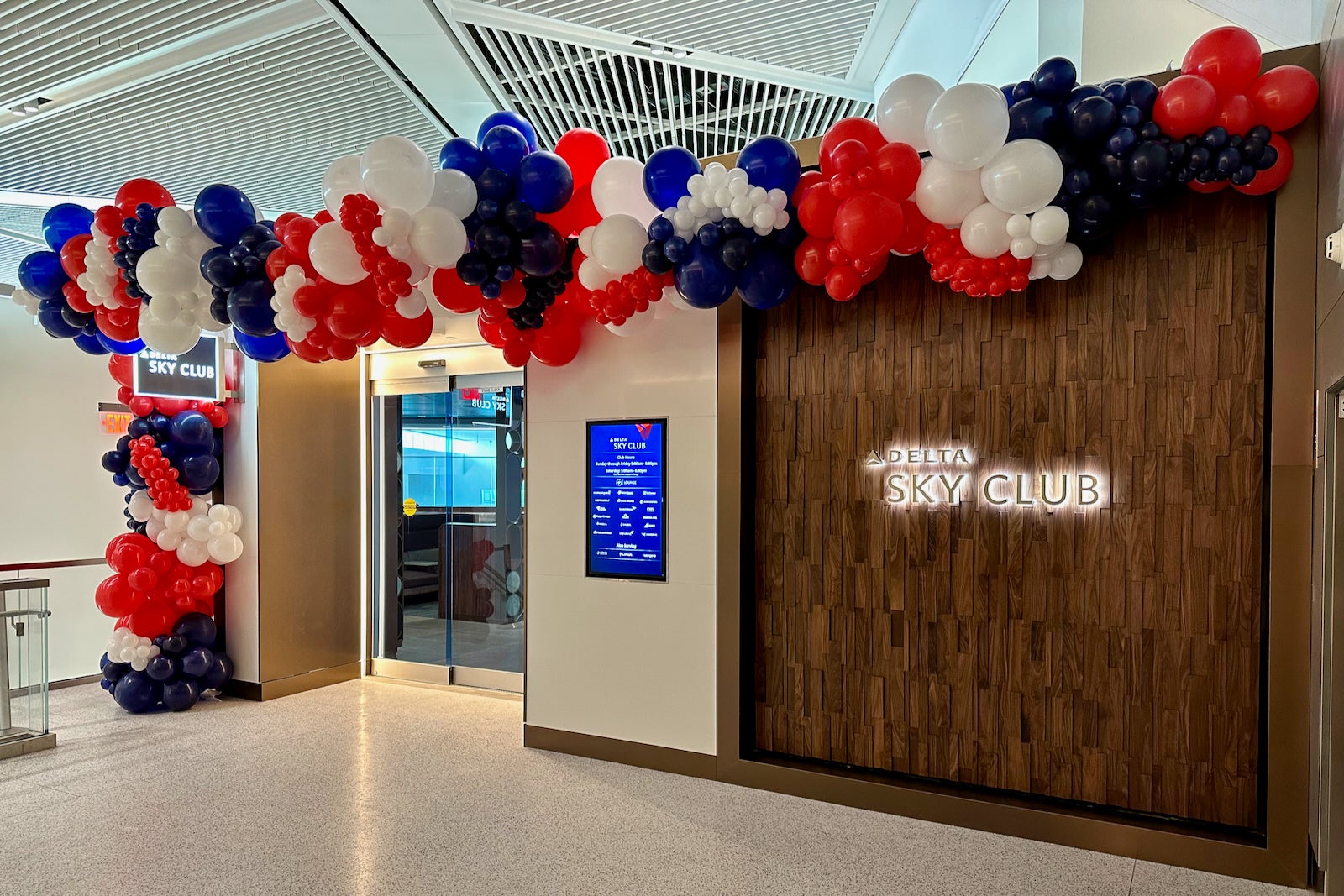 Even if you have no status and are flying in economy, you can access lounges before your flight just by holding the right credit card.
Here are some of our favorites to make your upcoming travels even better:
Some of these cards provide access to airline-specific lounges when flying that airline, while others offer unlimited Priority Pass access.
Note that Delta Air Lines will be tightening lounge access for elite status members and those with access from credit cards beginning Feb. 1, 2025 — though thankfully, the carrier has walked back some of these restrictions.
Lounge passes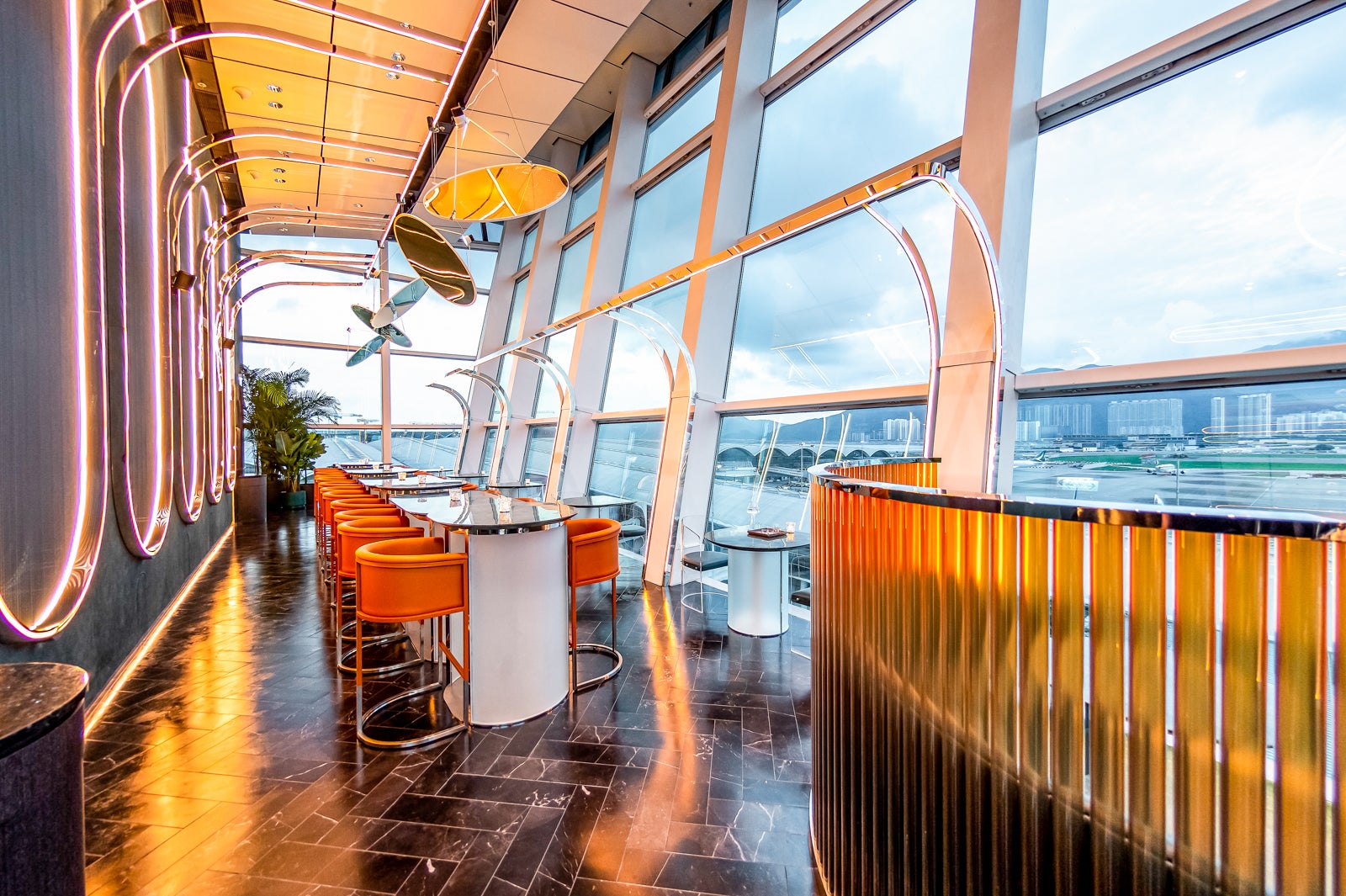 Some lounges will sell single-entry passes for certain passengers.
Airline-run lounges may sell passes only to those passengers flying on that airline (or a partner airline) who do not have access due to their class of service or lack of elite status.
Third-party lounges often sell lounge passes to anyone regardless of the airline or destination the passenger is traveling to. You may be able to purchase a pass online in advance or swipe your credit card at the entrance. Some airlines and credit cards will provide a couple of these passes either by applying for the right credit card or by reaching a certain status. For example, if you obtain Silver status in some programs, it shows the airline enough loyalty to receive some benefits but not enough to be provided with access every time.
The use and purchase of these lounge passes will be subject to the lounge's capacity. They will not be sold if the lounge is full of status-holding passengers.
Related: 5 reasons you'll want the Hilton Business Amex: Gold status and free lounge passes
Bottom line
Lounge access can make your travel experience much more enjoyable and ensure you are more relaxed when you step on board.
There are several ways to enter these exclusive enclaves, even if you are not traveling in a premium cabin or hold elite status with the airline or a partner program.
The next time you're getting ready to take to the skies, plan ahead and figure out if you can benefit from lounge access.