Cruise lines and travelers who aren't up on their terminology tend to refer to just about any cruise as luxury. But megaships from the world's biggest lines — no matter how impressive — don't fall into the luxury category of ships. True luxury cruise lines, including most expedition lines, generally roll more inclusions into their cruise fares and offer higher-quality everything, from service and furnishings to cuisine.
Here, I'll cover what you can expect for the price, how you can determine for yourself which lines are truly high-end and why you should consider splurging on a luxury booking for your next voyage.
For more cruise news, reviews and tips, sign up for TPG's cruise newsletter.
The cabins are larger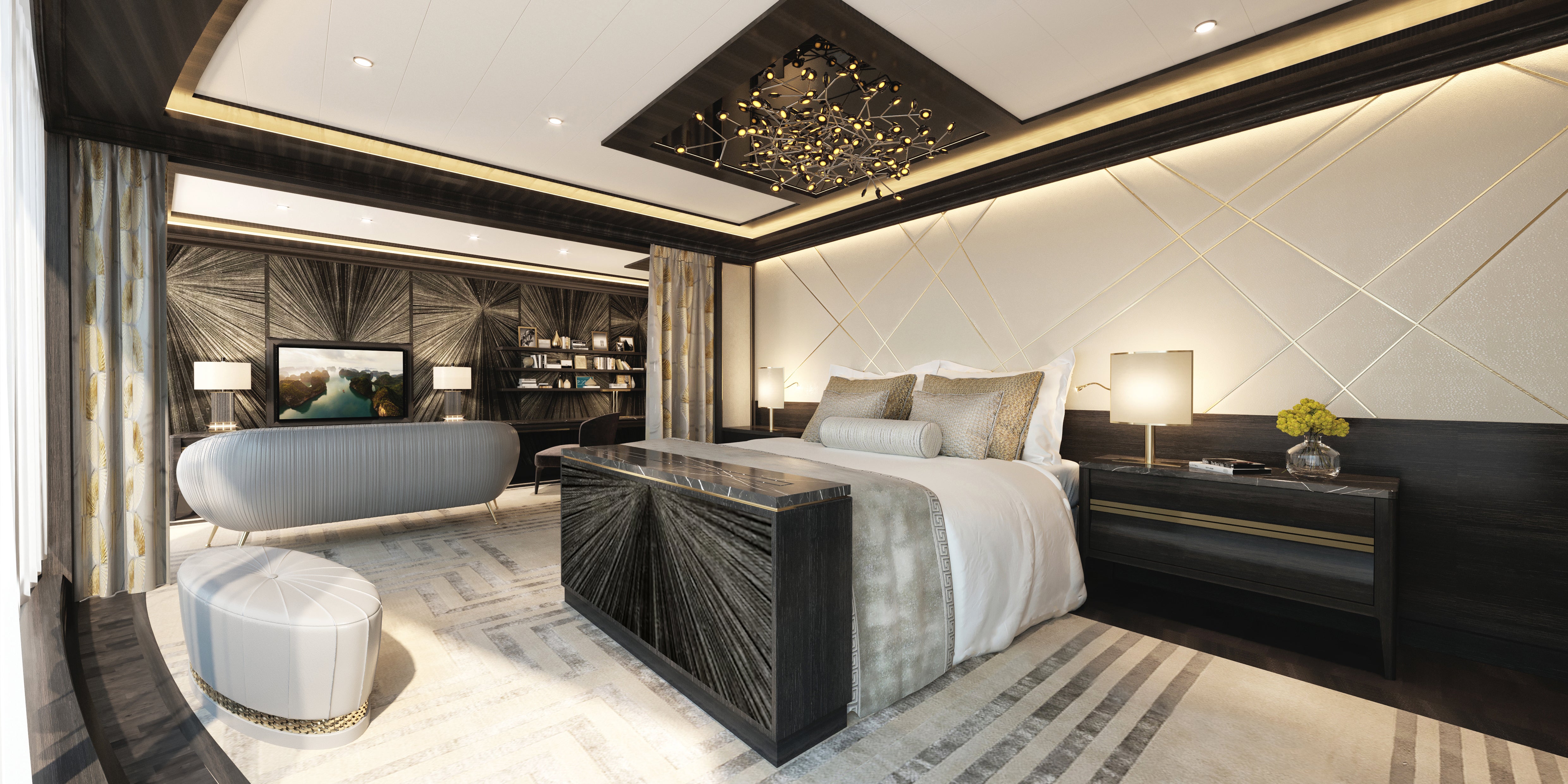 Most mainstream ships feature a variety of cabin types — with the most basic and inexpensive lacking windows. Although the resulting darkness can help you catch up on some sleep, those rooms are often small and cramped, especially if you share them with others.
Cue luxury ships, where most rooms tend to be larger than the industry average. The most lavish cabins can be larger than many houses ashore. Some vessels, such as Ritz-Carlton Yacht Collection's Evrima, offer only suite accommodations. Others, like Seabourn Venture, feature balconies in every single cabin.
Add on extra touches like robes and slippers for onboard use, marble bathrooms, walk-in closets and concierge or butler service in some cabins, and you'll find yourself in the lap of luxury for the duration of your sailing.
The ships are smaller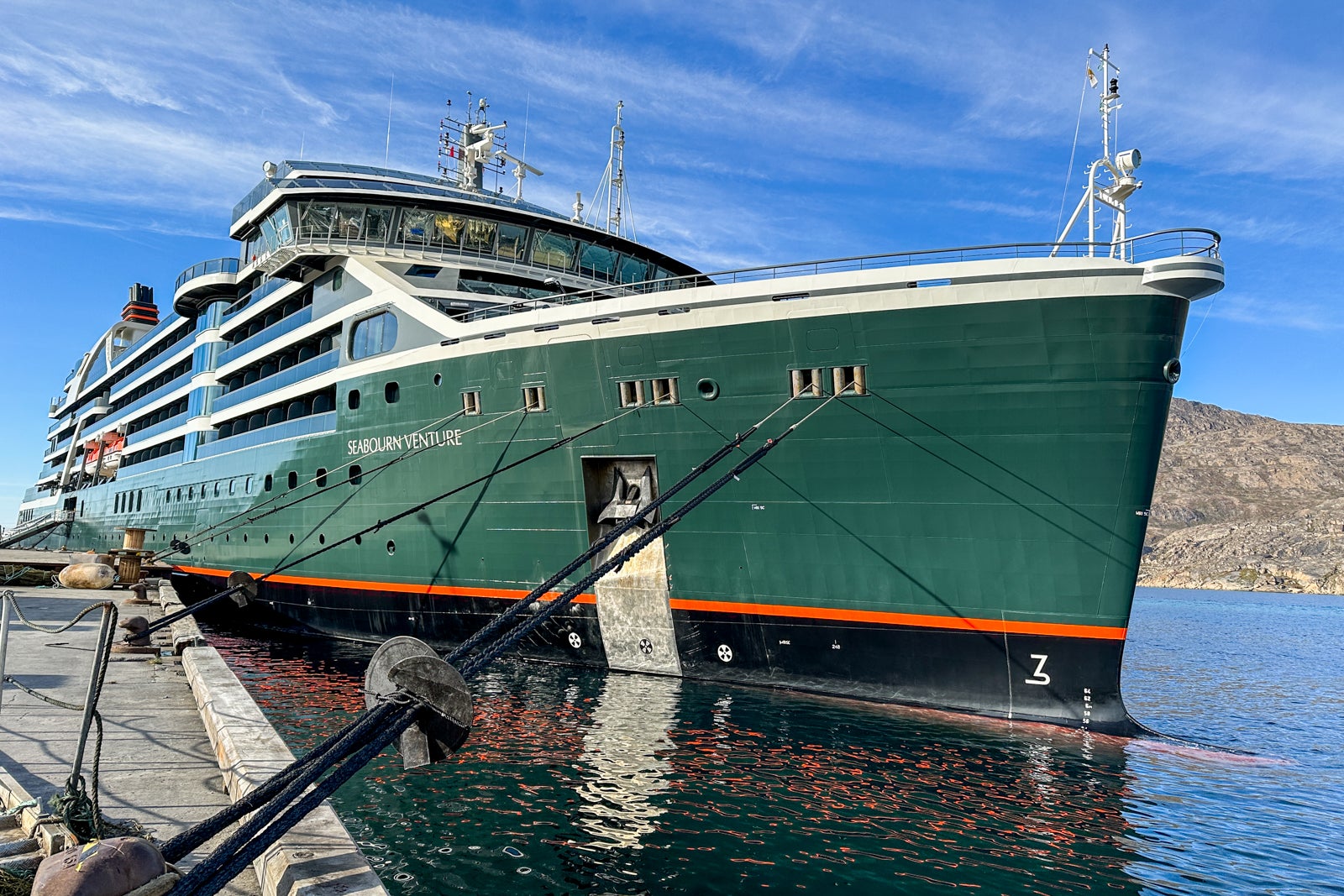 For the purposes of this article, we'll consider the following to be luxury lines, with some also offering expedition cruises, as noted below:
Vessels in those fleets carry fewer passengers than many mainstream megaships, the largest of which can see close to 7,000 cruisers at capacity (not including crew members). In order to fit that many people on board and provide them with enough activities, public areas and places to eat, the hardware is massive.
Most luxury ships carry anywhere from 200 to 500 passengers, with just a handful welcoming nearly 1,000 (but even those few are many times smaller than some of the largest vessels afloat). Not only does that mean a more intimate ambience and fewer queues to wait in, but smaller ships can also offer a larger range of ports on their itineraries (more about that below).
The food is superb
If you're a gourmand, luxury cruises are the way to go. Most are foodie havens where meals are otherworldly. Free caviar and Champagne are common, but it doesn't stop there.
On some vessels, including those in the Viking fleet, passengers can shop with the chef in port and watch as he prepares the spoils for dinner that evening. Other ships, such as Scenic Eclipse, offer mouthwatering chef's table experiences that take diners on a several-hour journey that captivates even the most picky of eaters.
Still others have partnerships with world-renowned chefs, such as Thomas Keller, who maintains outposts on Seabourn ships. This represents a terrific value for money; it allows cruisers easy access to famed chefs' dishes for free, while reservations at their affiliated land-based restaurants are generally hard to come by and could cost hundreds per meal.
The service is better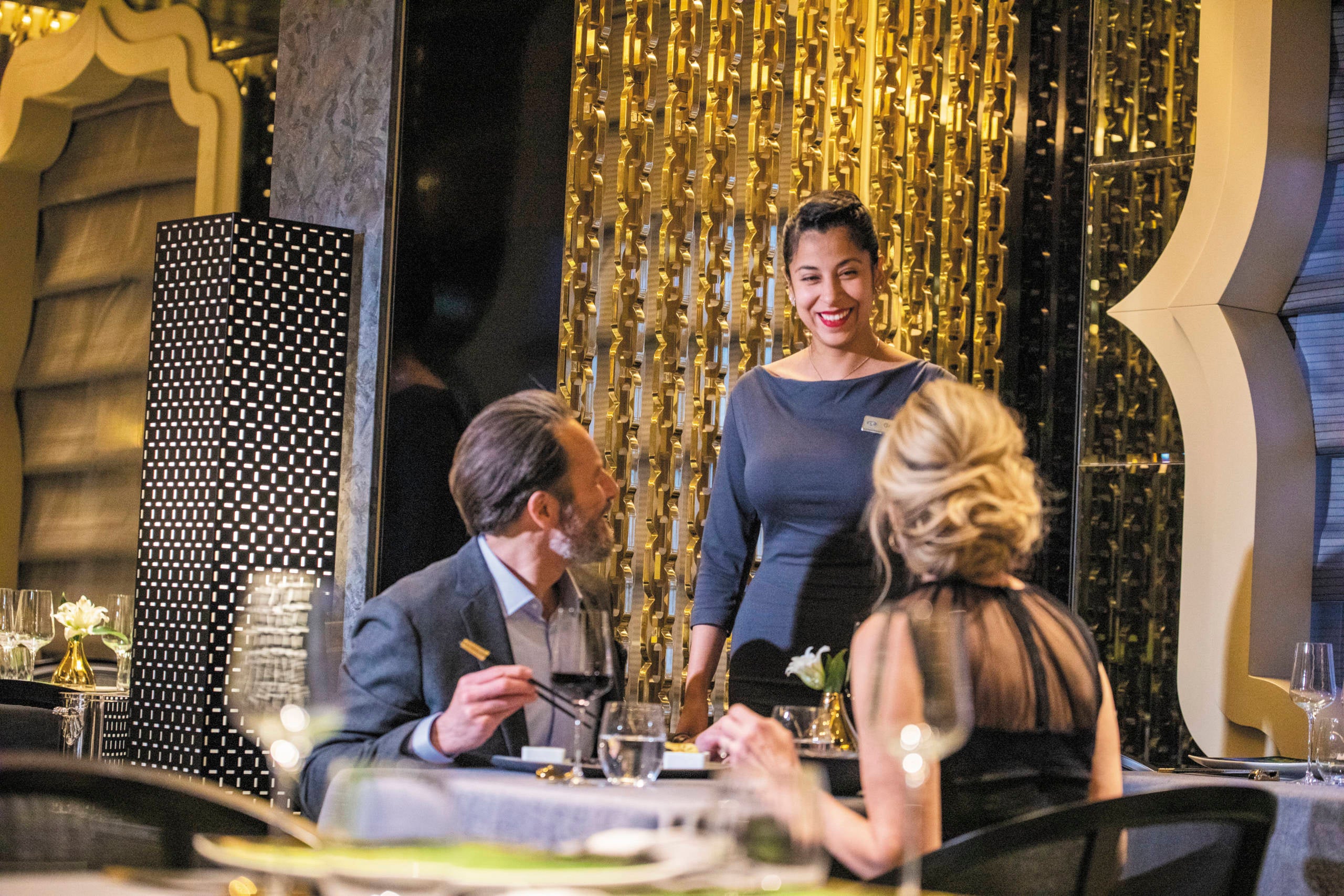 Because luxury ships tend to have fewer passengers on board, they also usually have a better crew-to-passenger ratio. In fact, some even strive for a 1-to-1 ratio, which helps ensure that there's always someone available to help you with tidying your room, bringing you room service or helping you with shore excursion reservations.
Overall, service is above and beyond what you'd expect from the hospitality industry, and your needs are constantly anticipated, so you rarely have anything left to ask for.
Often, you can expect the demeanor of the crew on luxury ships to be friendly and efficient but not overbearing. It stands pleasantly between the fawning, doting nature of crews on mainstream North American ships and the almost icy, "don't speak unless spoken to" variety found on some more international lines.
You get more bang for your buck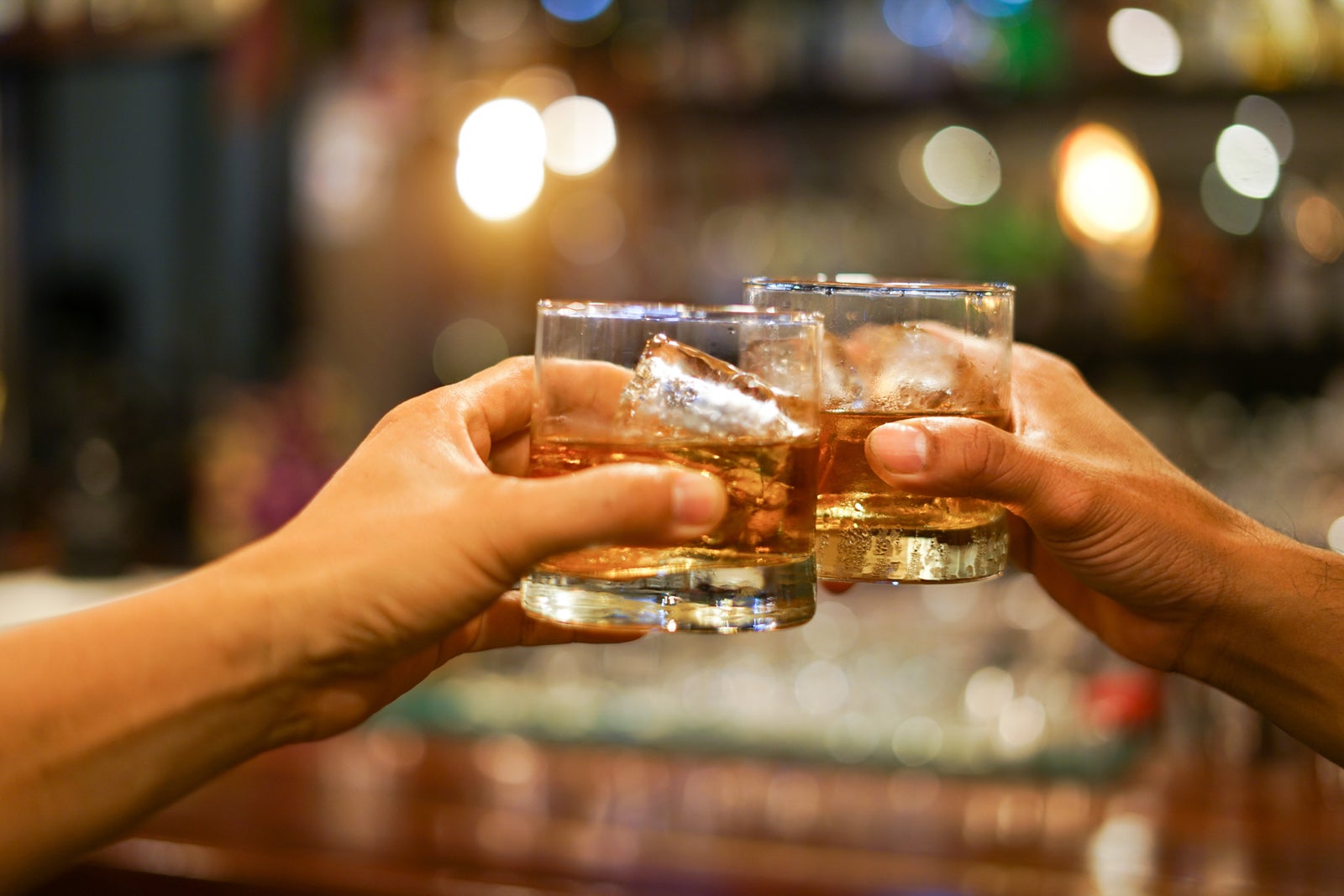 The price tag is another solid indicator that you're booking a luxury voyage. It's not uncommon for fares to run into the thousands per night for each person, depending on the ship and itinerary. However, before you succumb to sticker shock, it's important to realize that the mantra of "you get what you pay for" applies here.
Luxury sailings include just about anything you could want while you sail. Amenities like alcoholic beverages and soda, Wi-Fi and gratuities are rolled into most luxury carriers' costs — along with butler and concierge services, flights, airport transfers and even shore excursions on some ships.
Apart from taxes and fees, you'll have a pretty good idea of what your bottom line is right off the bat. It can seem like a lot at first, but often it's a better value. That's because most larger players — such as Royal Caribbean, Carnival Cruise Line and Norwegian Cruise Line — charge extra for all of those add-ons unless you purchase some of the highest-level suites or book under a promotion like Norwegian's Free at Sea.
The ports are less touristy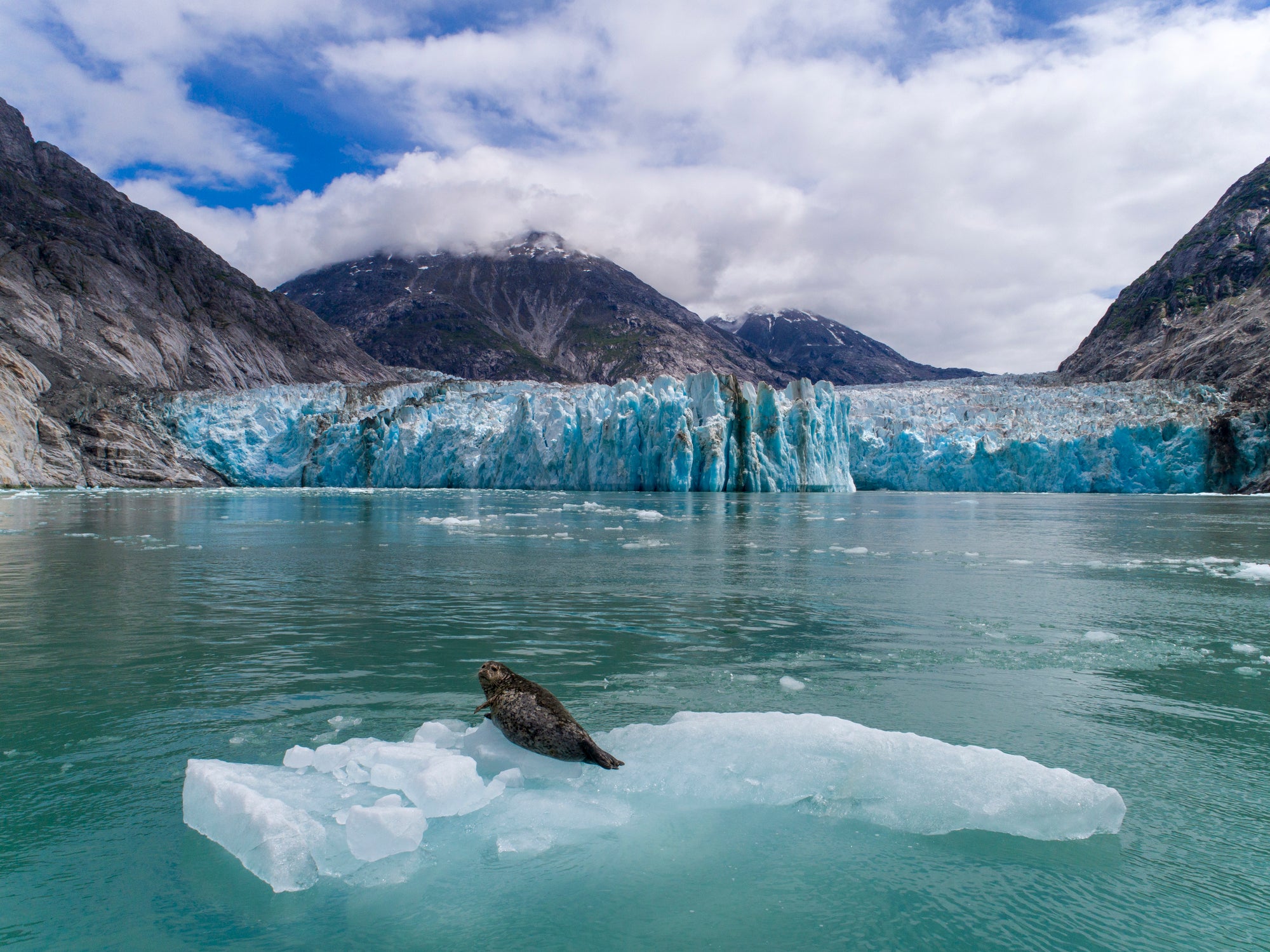 Any vessel can go to the places where the largest can fit, but only the smallest can navigate to some of the world's most remote regions.
If you relish the idea of squeezing into tiny inlets where you can view Alaska glaciers up close, visiting pristine beaches in Caribbean destinations like Martinique or Anguilla or checking out other hard-to-access ports around the globe, a smaller ship is the way to go. And smaller ships go hand in hand with luxury cruising.
It also explains, in part, why luxury cruise lines have been so quick to hop on the growing expedition cruise trend. It used to be that active travelers had to sacrifice swanky onboard accouterments and decadent accommodations to experience places like the Galapagos and Antarctica. With the newest ice-strengthened hardware boasting high-end suites and gourmet food, that's no longer the case.
The toys are fancier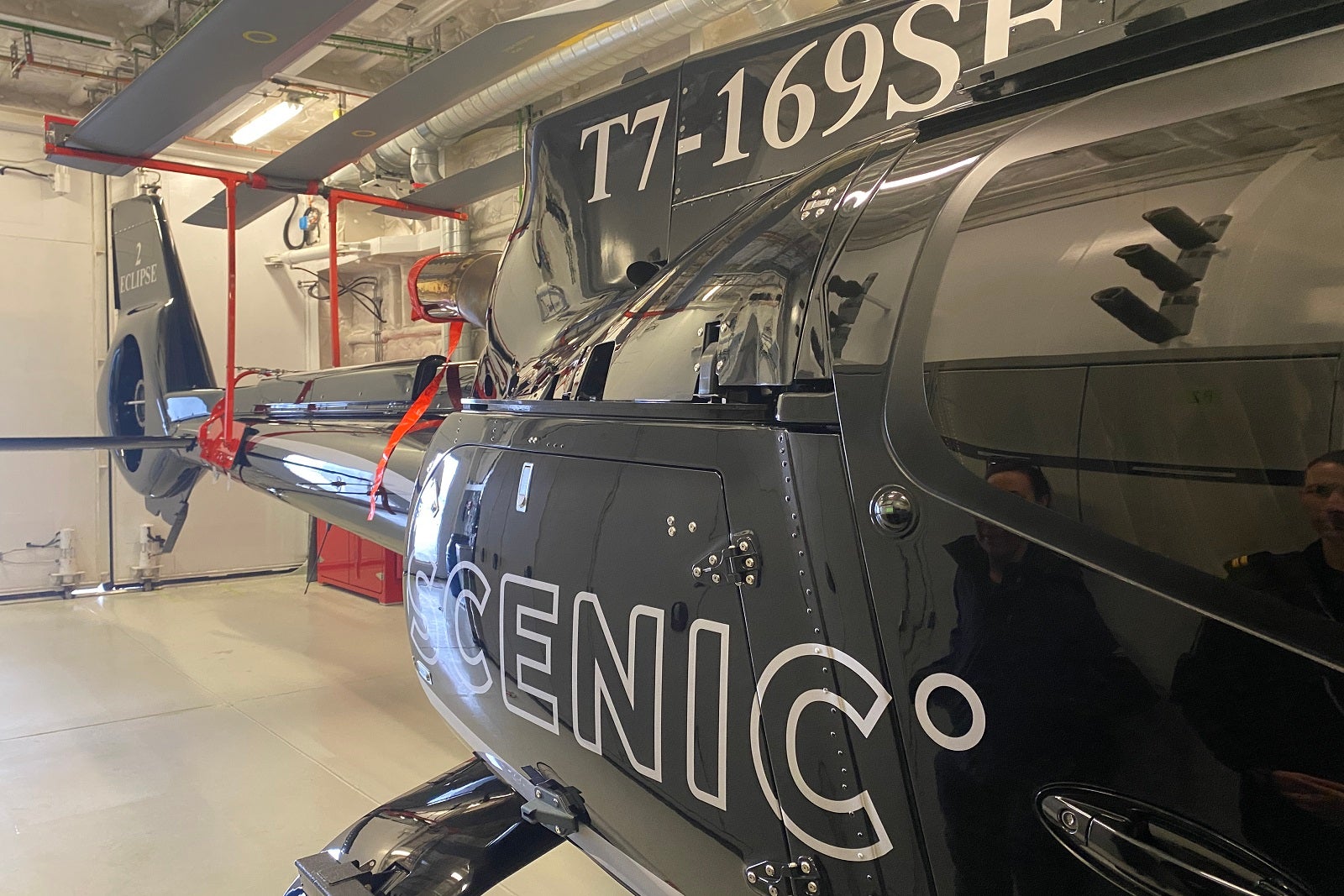 Yes, some of the largest vessels afloat have skydiving and surfing simulators or virtual-reality rooms on board, but why settle for simulations when you can have actual adventures?
Several of the luxury market's newer expedition ships have added helicopters and submarines to their lists of onboard amenities. Passengers can book them for use at an additional cost, allowing them bird's-eye (or fish's-eye) views of the surrounding sky and sea.
And the options keep growing. Years ago, the first three-person submersible was introduced on a ship. Now, onboard submarines are double the size, offering even more cruisers a chance to give it a go.
Bottom line
It's easy to immediately dismiss the idea of booking a luxury cruise when you see the price. But before you make a snap judgment, consider the value of what's included.
Do you prefer a more intimate onboard experience and visiting off-the-beaten-path ports? Are you a sucker for a fantastic gastronomic experience? Do you routinely purchase drink packages, Wi-Fi, alternative restaurant meals or shore excursions on other cruises? If you answered yes to any of these questions, a luxury sailing could be right for you.
If you'd like to learn more about what sets different cruise lines apart, check out this handy guide to choosing a cruise line.
Planning a cruise? Start with these stories: