After several delays, Brightline is launching its high-speed rail service between Orlando and southern Florida in just over a week.
The Florida-based private rail company said late Tuesday Orlando service will officially start on Sept 22 after Brightline successfully completed the final stages of certification and testing.
The bright yellow trains will soon begin taking passengers from  Orlando International Airport's (MCO) Terminal C in Central Florida to Miami in just over three hours. The trains can hit top speeds of 130 mph.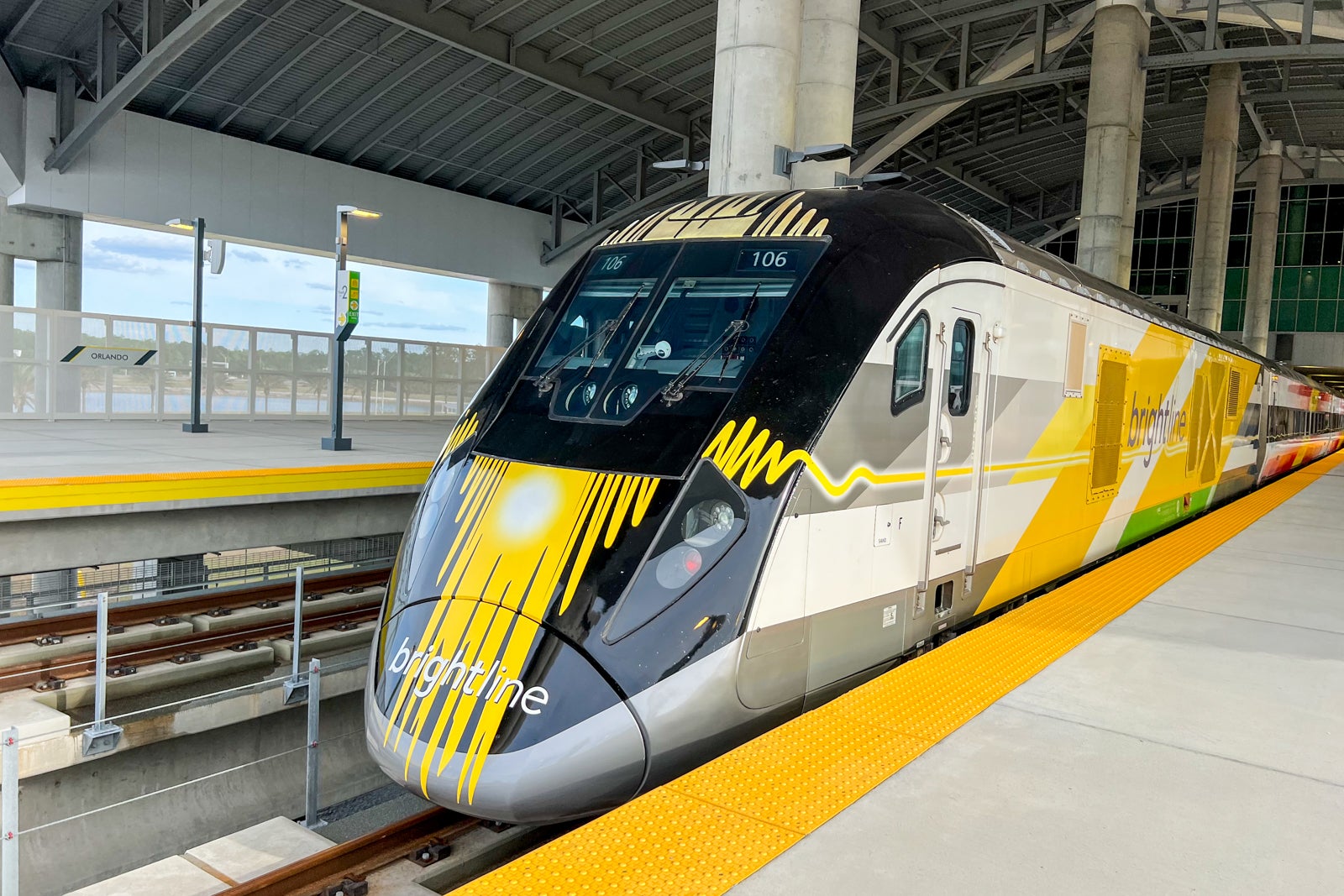 "Opening Orlando fulfills our ultimate business model. We have seen incredible enthusiasm from the business and tourism industries eager to travel between Central and South Florida," Patrick Goddard, president of Brightline said in a statement. "As we start service to Orlando for peak holiday seasons, I encourage everyone to check calendars, make plans, visit our website or app and reserve a seat now."
TPG was at the Orlando station's official opening back in April. You can read about it here.
Brightline has been successfully running trains between Miami and West Palm Beach for some time, with stops in Aventura, Boca Raton, and Fort Lauderdale, as well.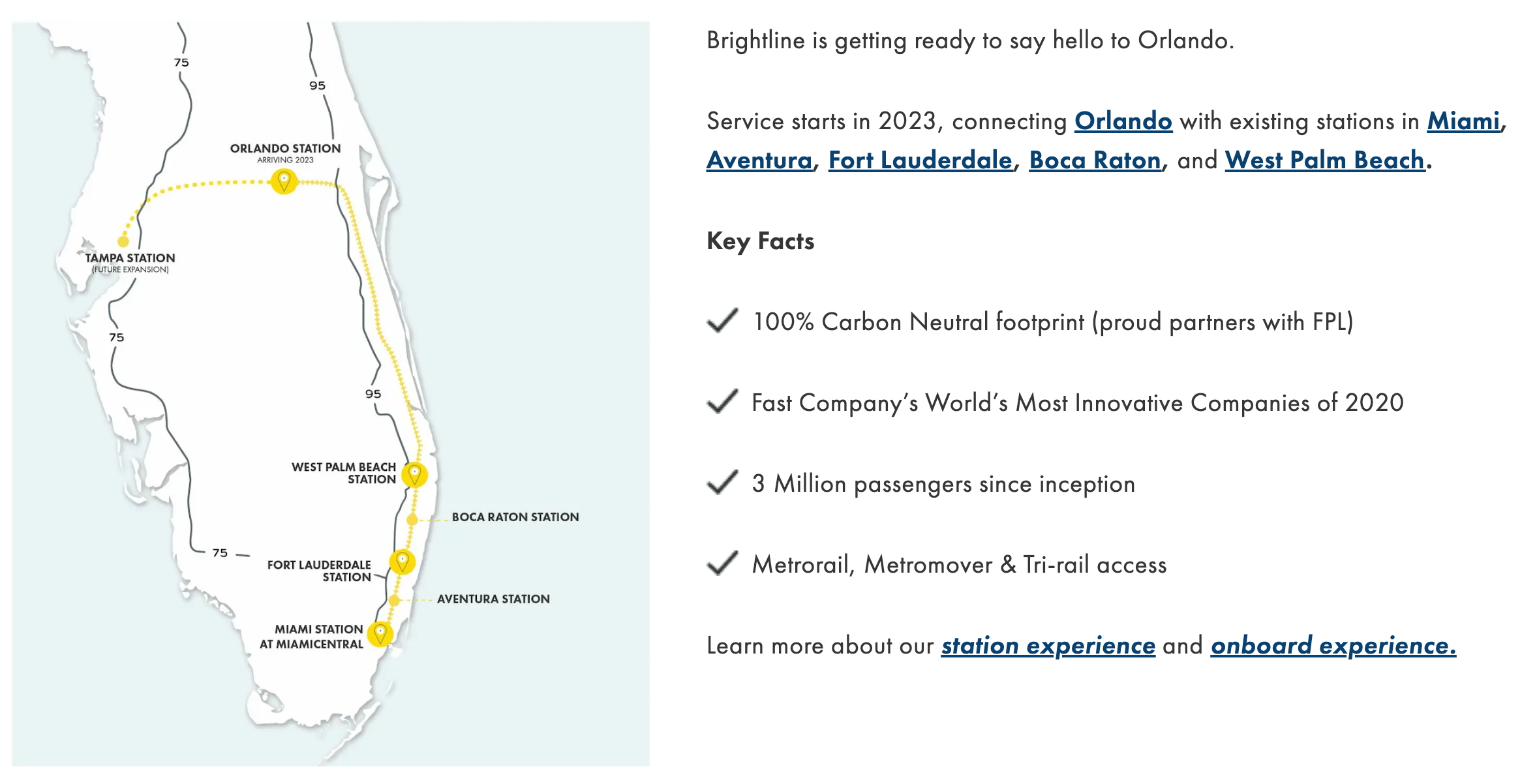 A further stop in Tampa is in the early phases.
Related: Brightline high-speed train service expands in South Florida
How much does Brightline cost?
Brightline told TPG that for a limited time, tickets are on sale between Orlando and South Florida for as little as $79 for adults and $39 for kids. Premium fares start at $149 and include first-class seats, lounges and free snacks and drinks in a special reserved train car. Brightline is also offering a 25% discount for groups of four or more. That's a pretty good deal for a family.
Brightline has two classes – Smart is the more affordable option, and Premium includes slightly larger seats and other perks mentioned above.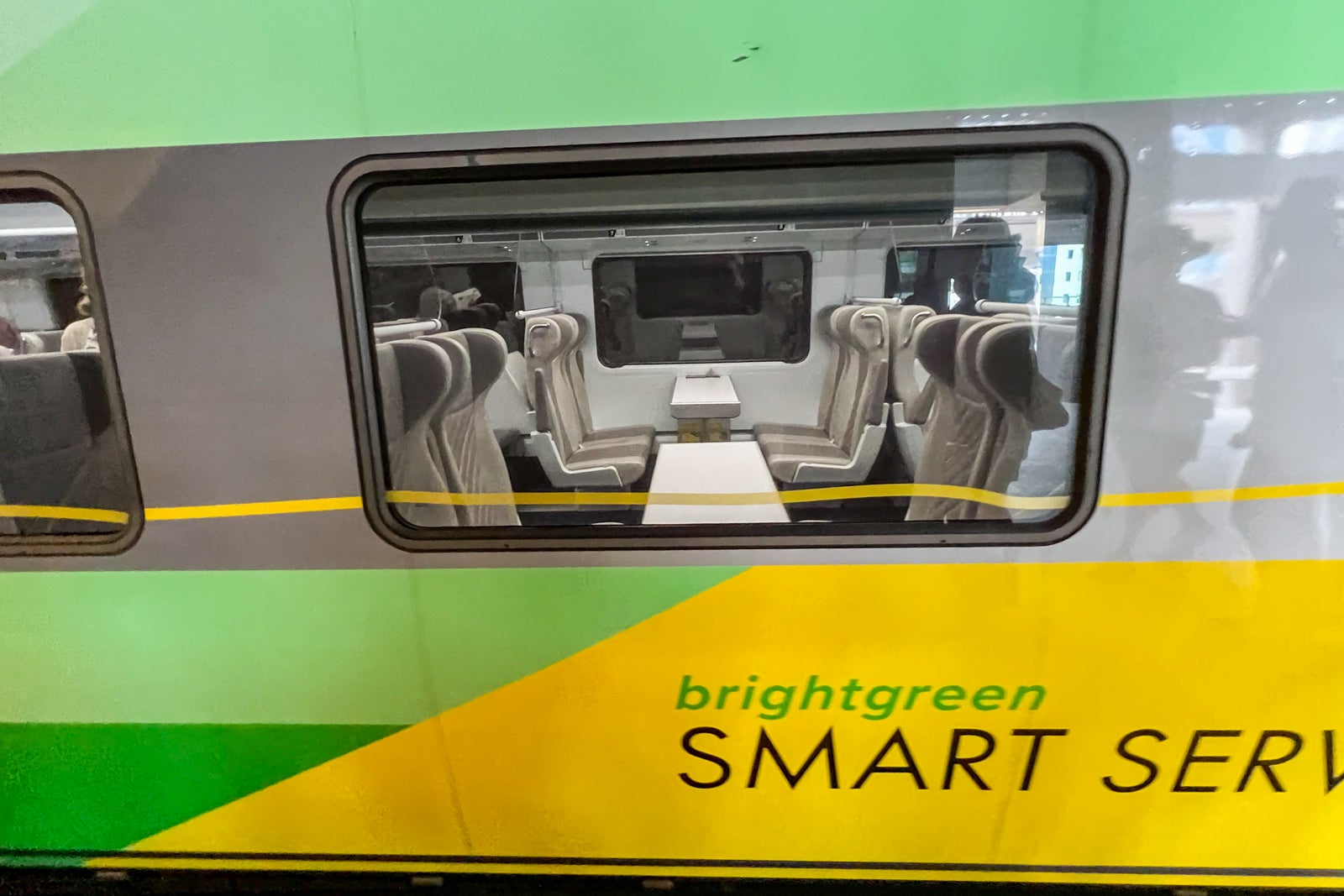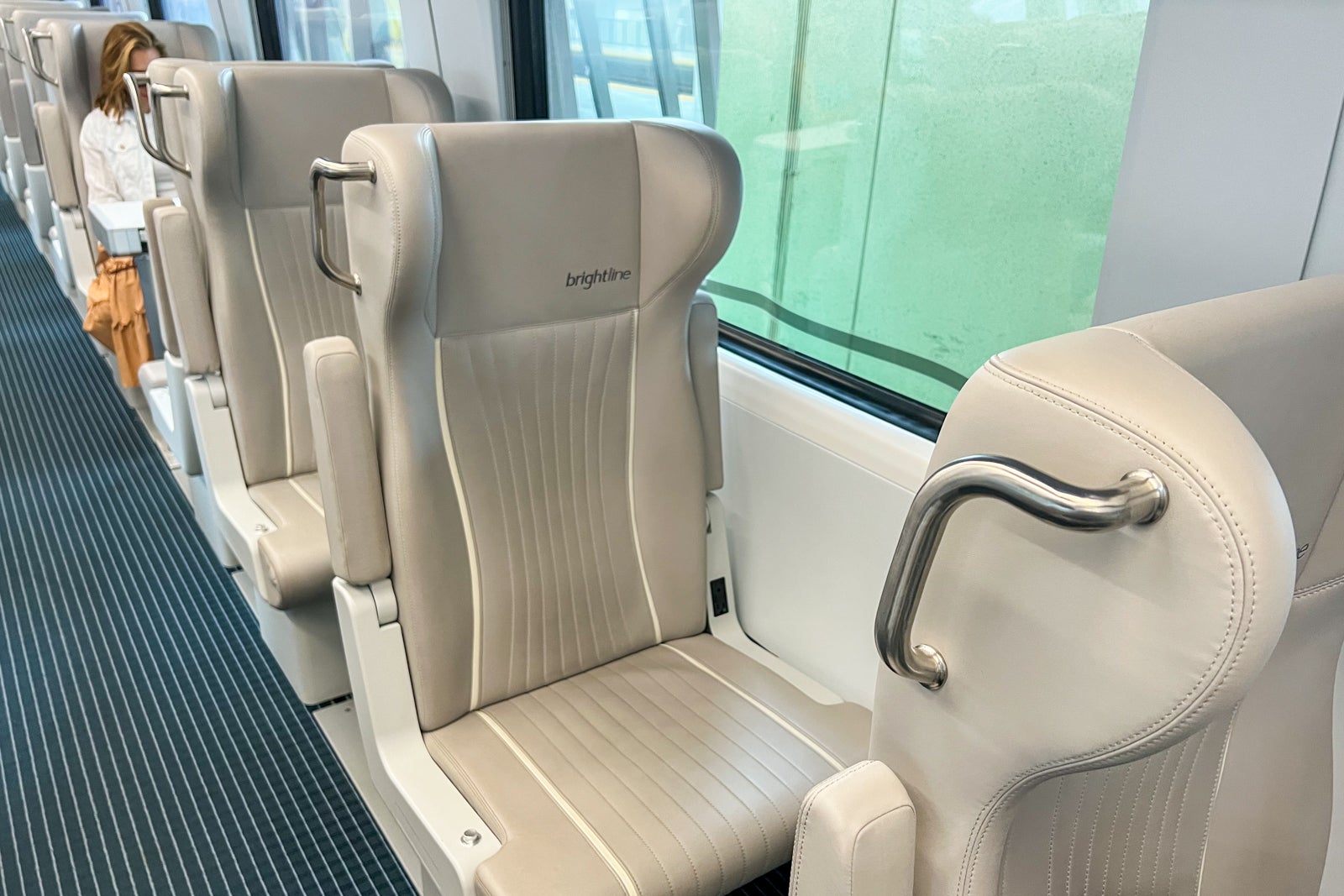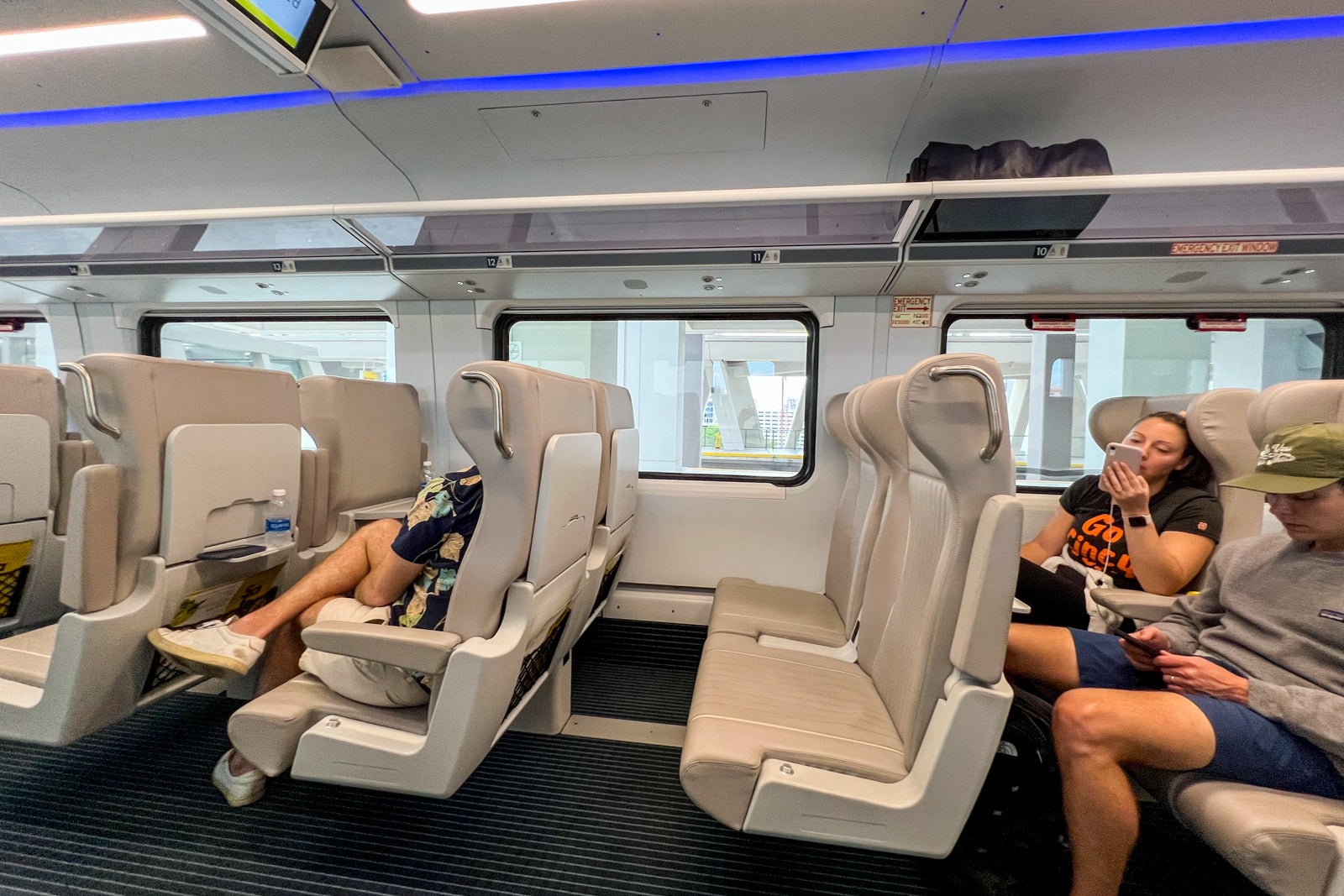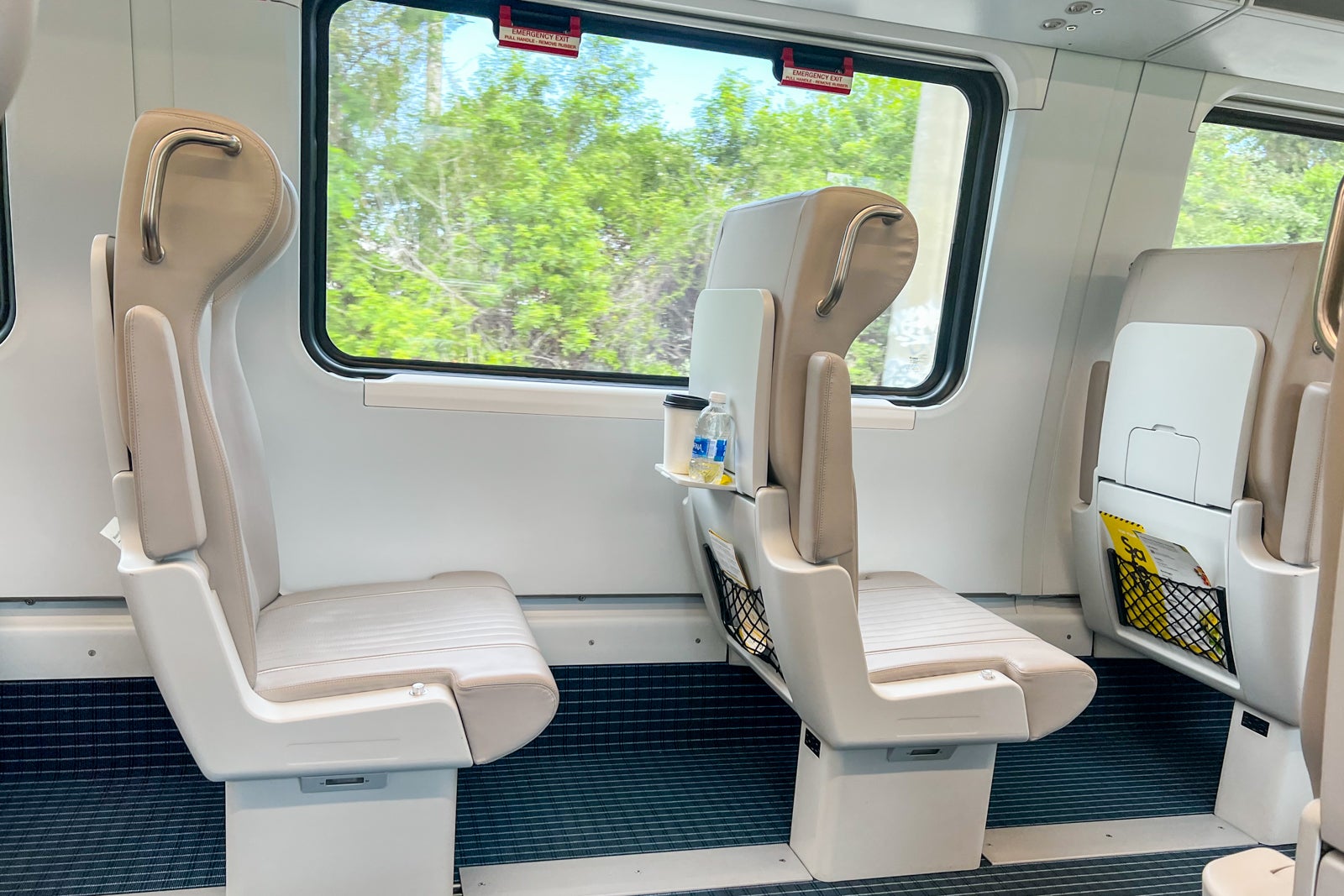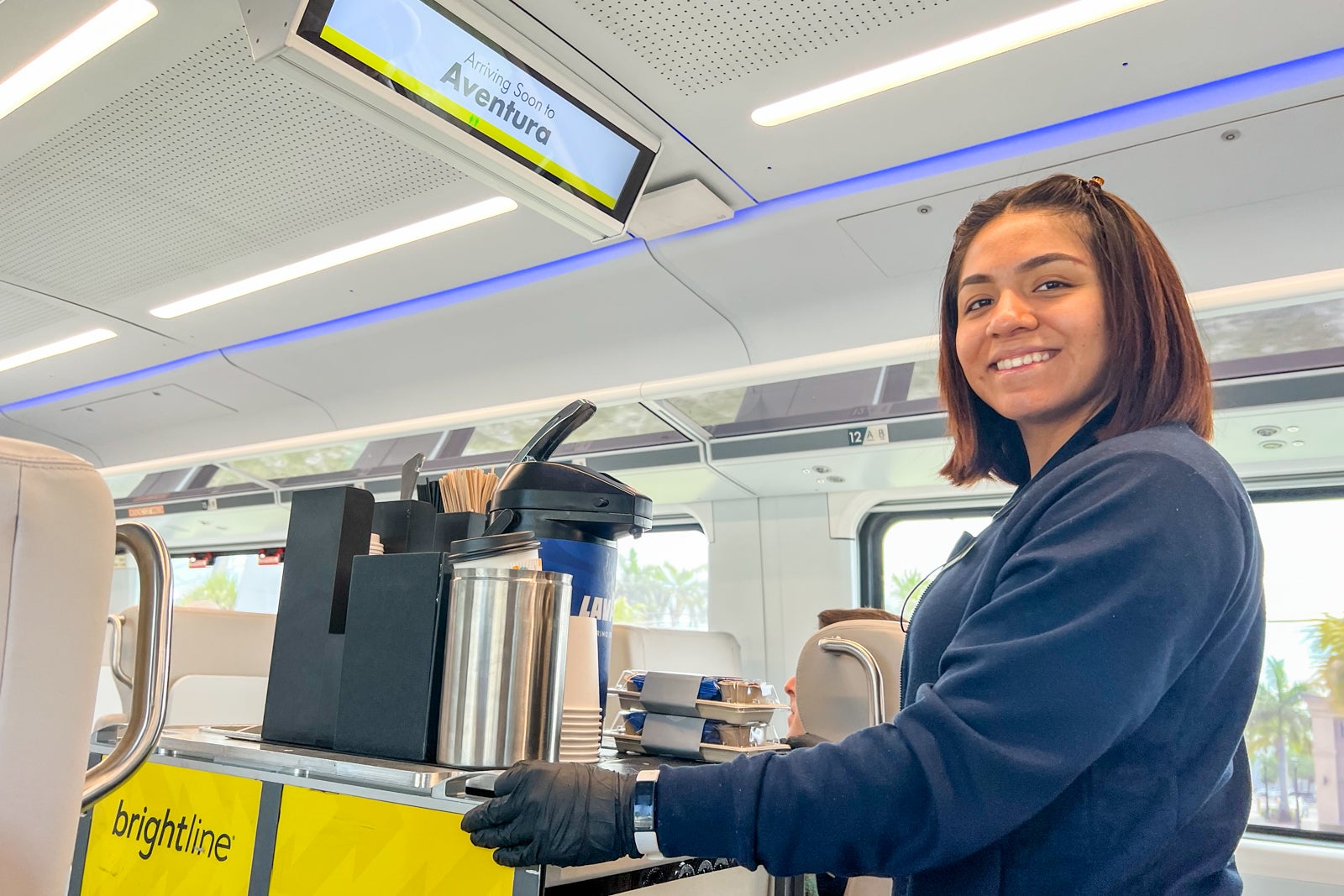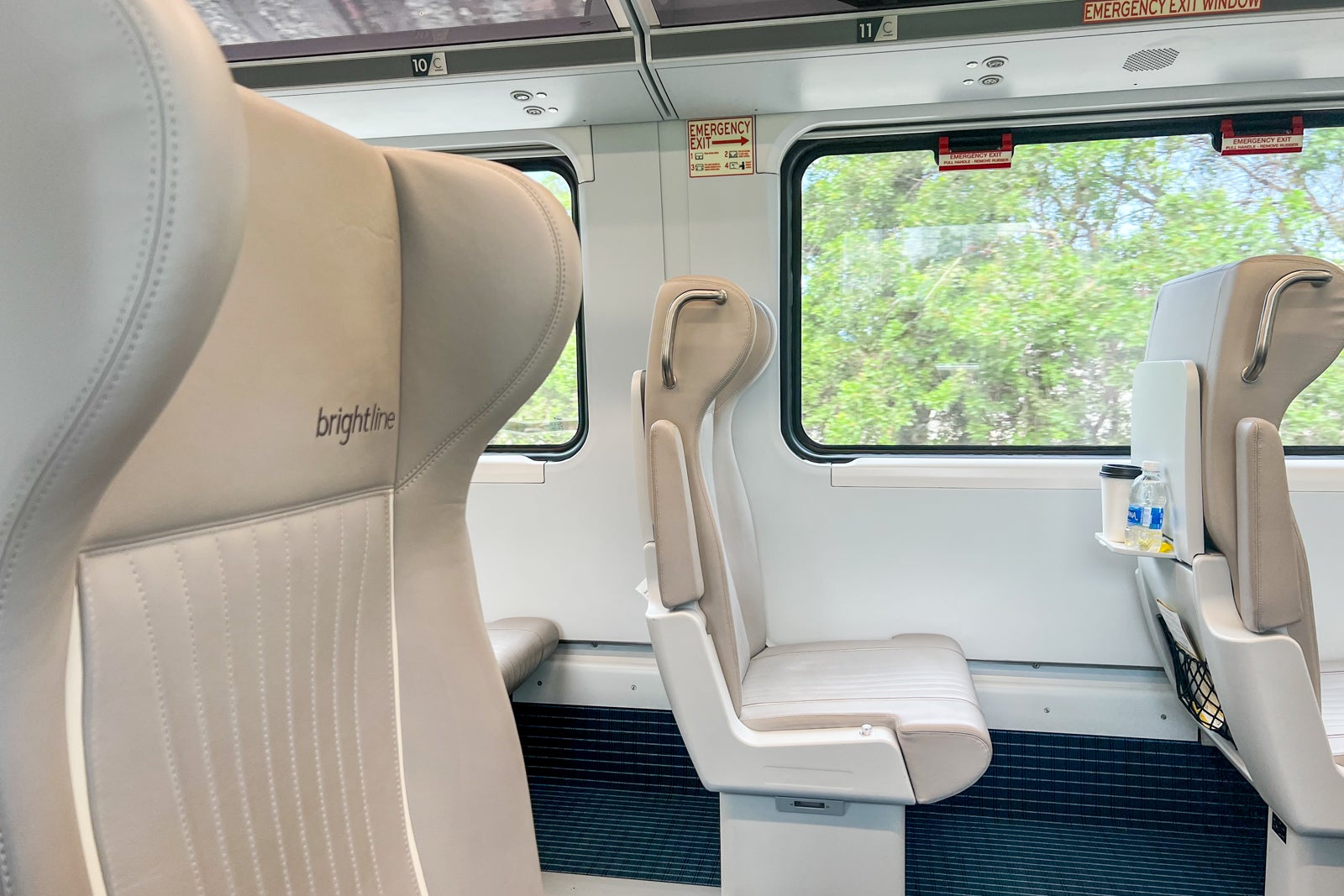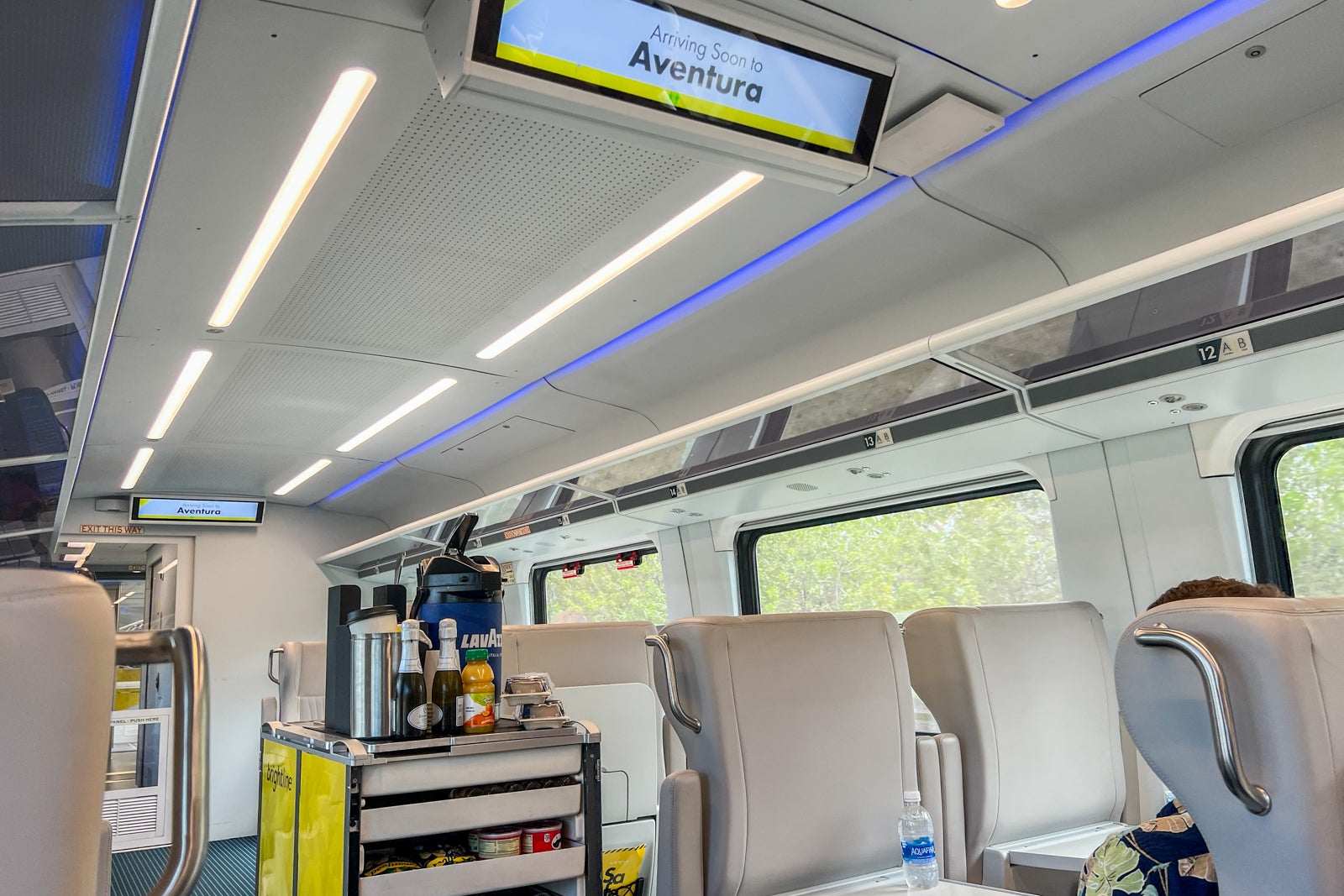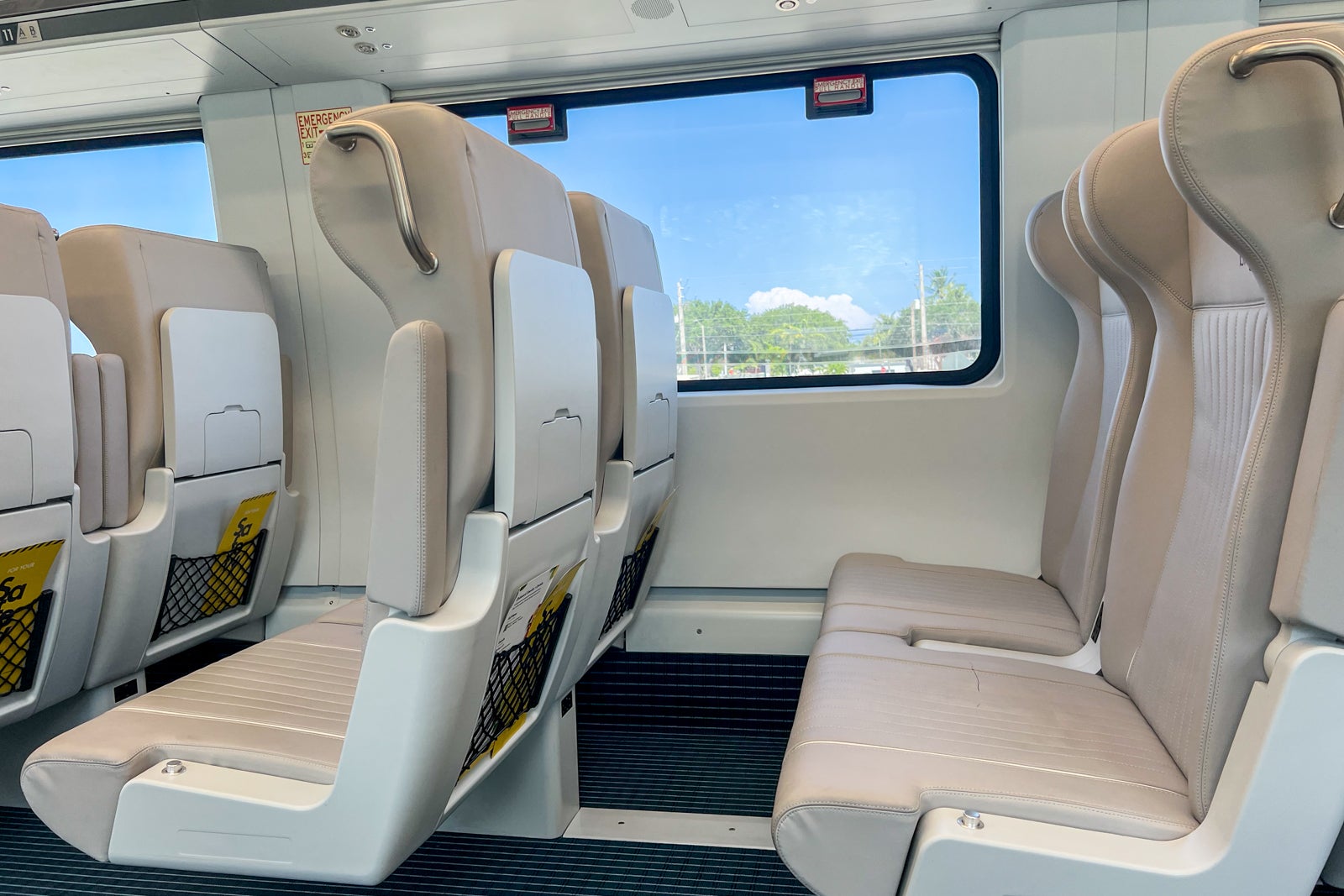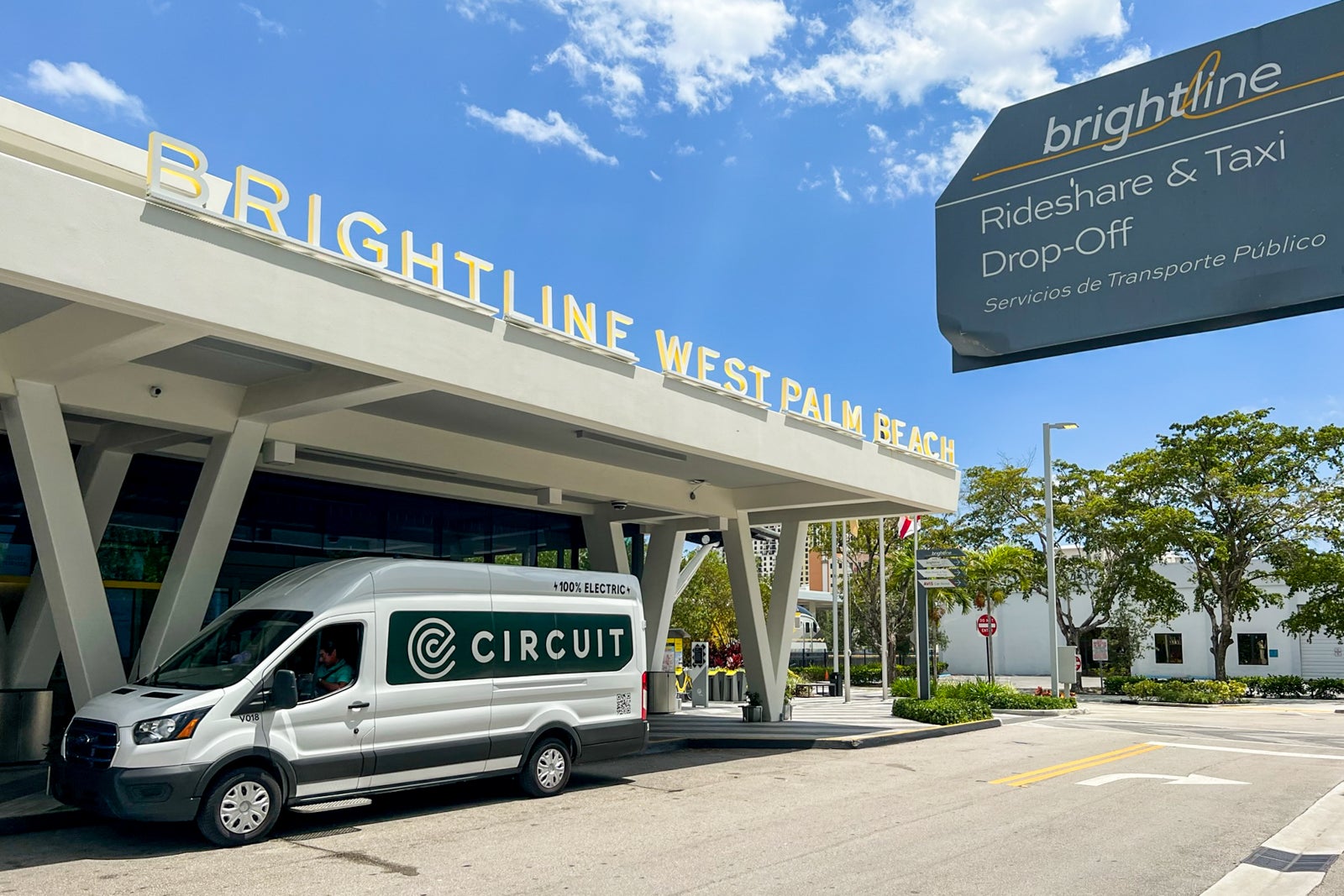 A ticket purchased today for next month for a Smart fare between Miami and Orlando round-trip would cost $158 under the promotional pricing.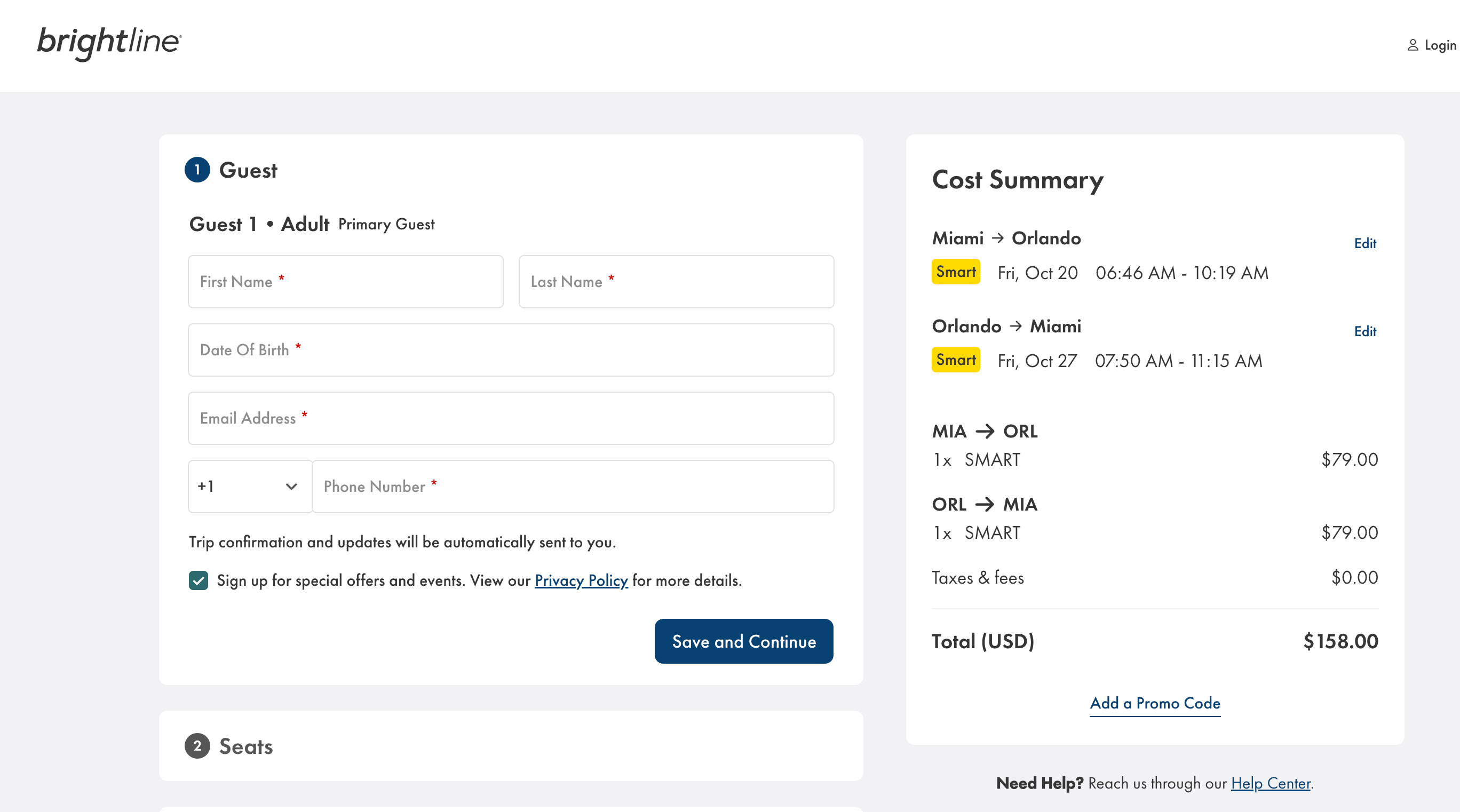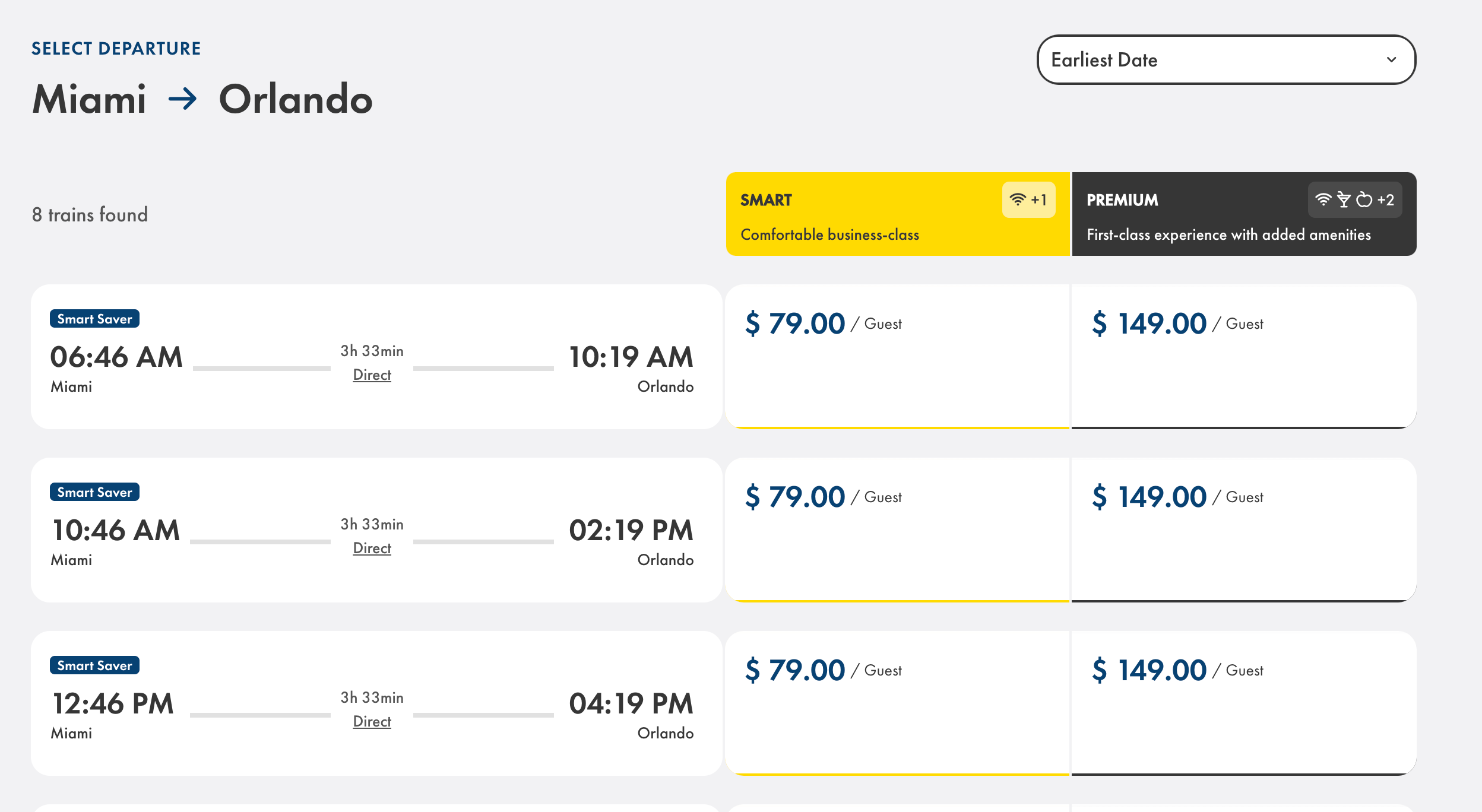 Related: 1st look inside Brightline's $100 million train maintenance facility in Orlando
Where is the Orlando International Airport (MCO) Brightline station?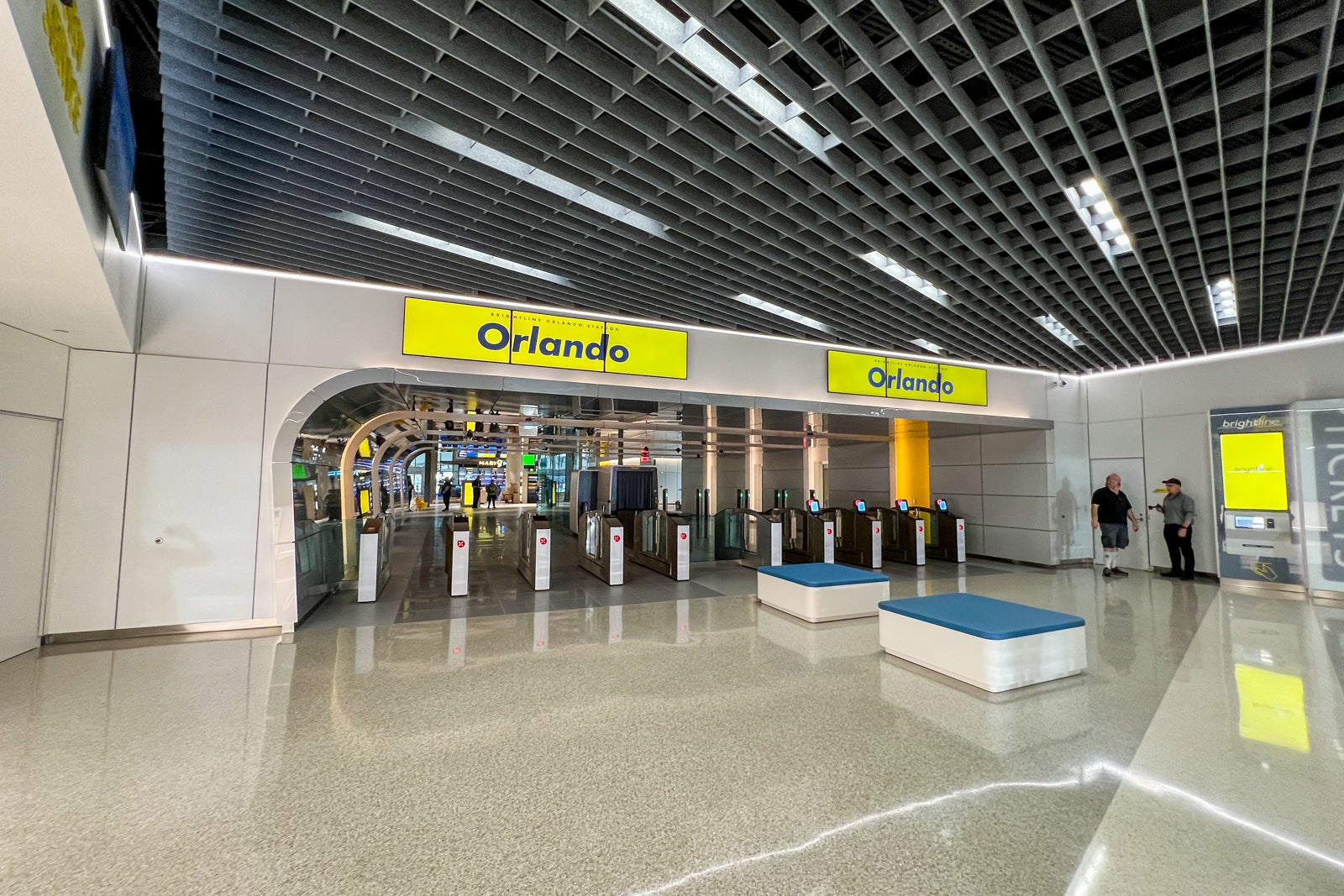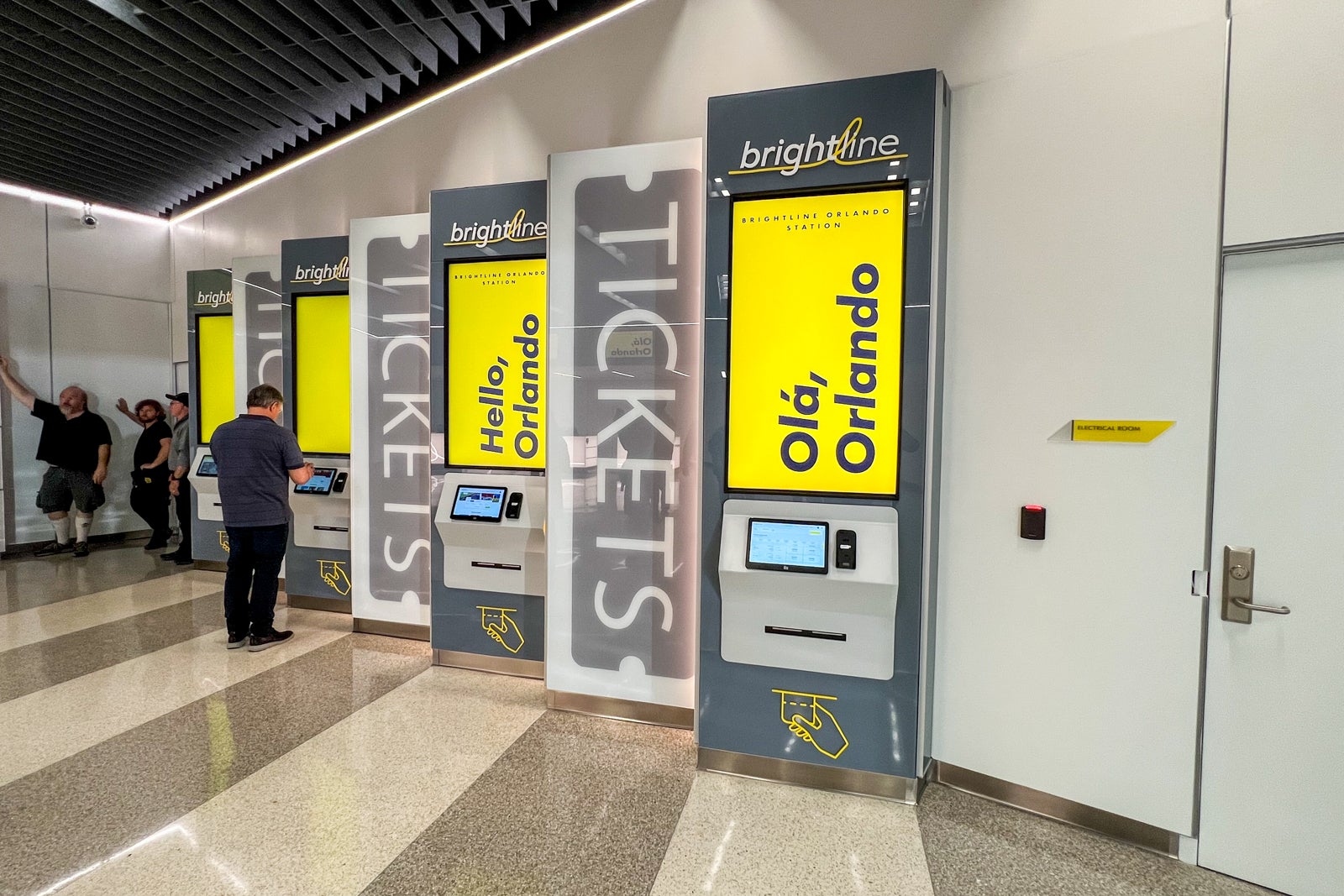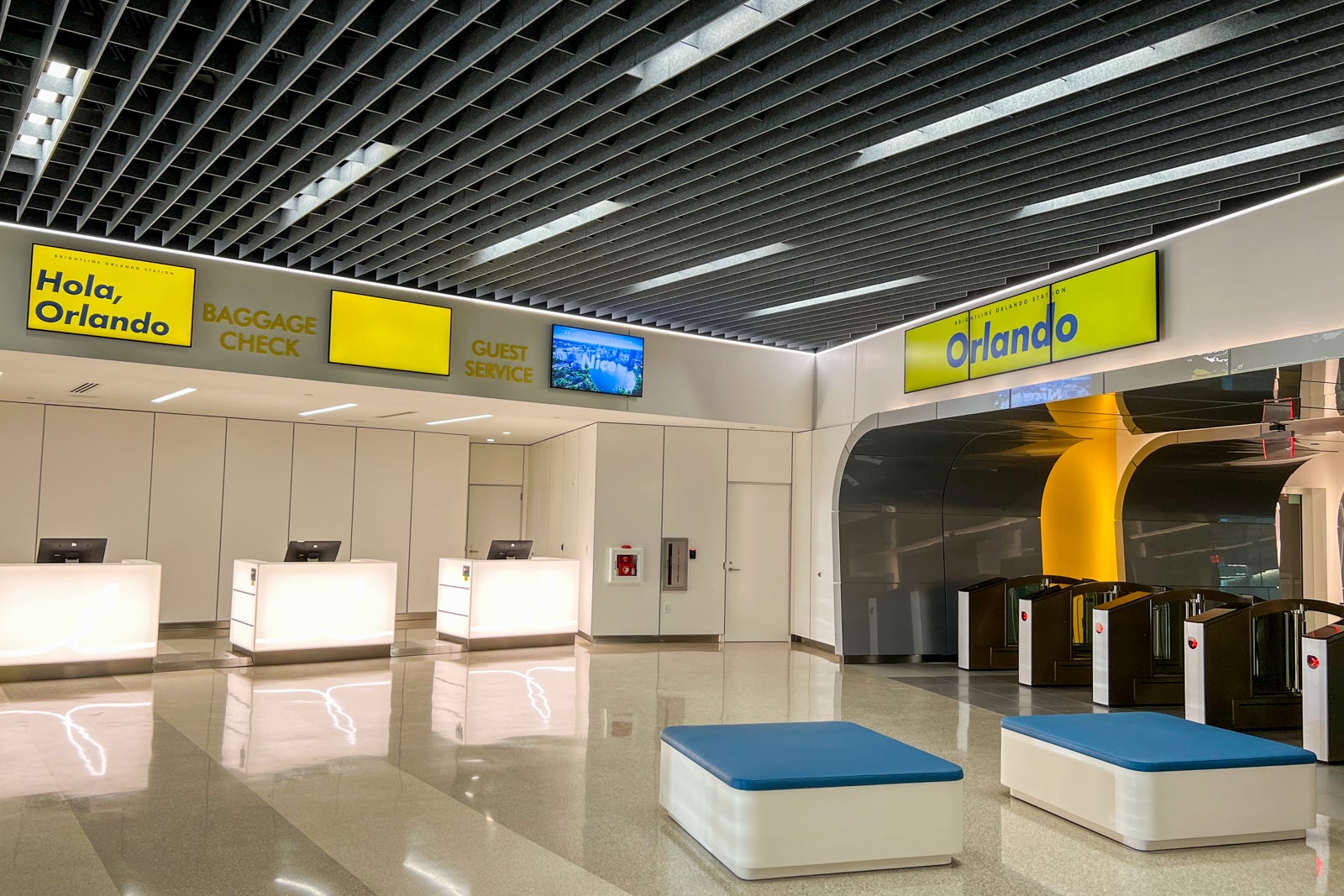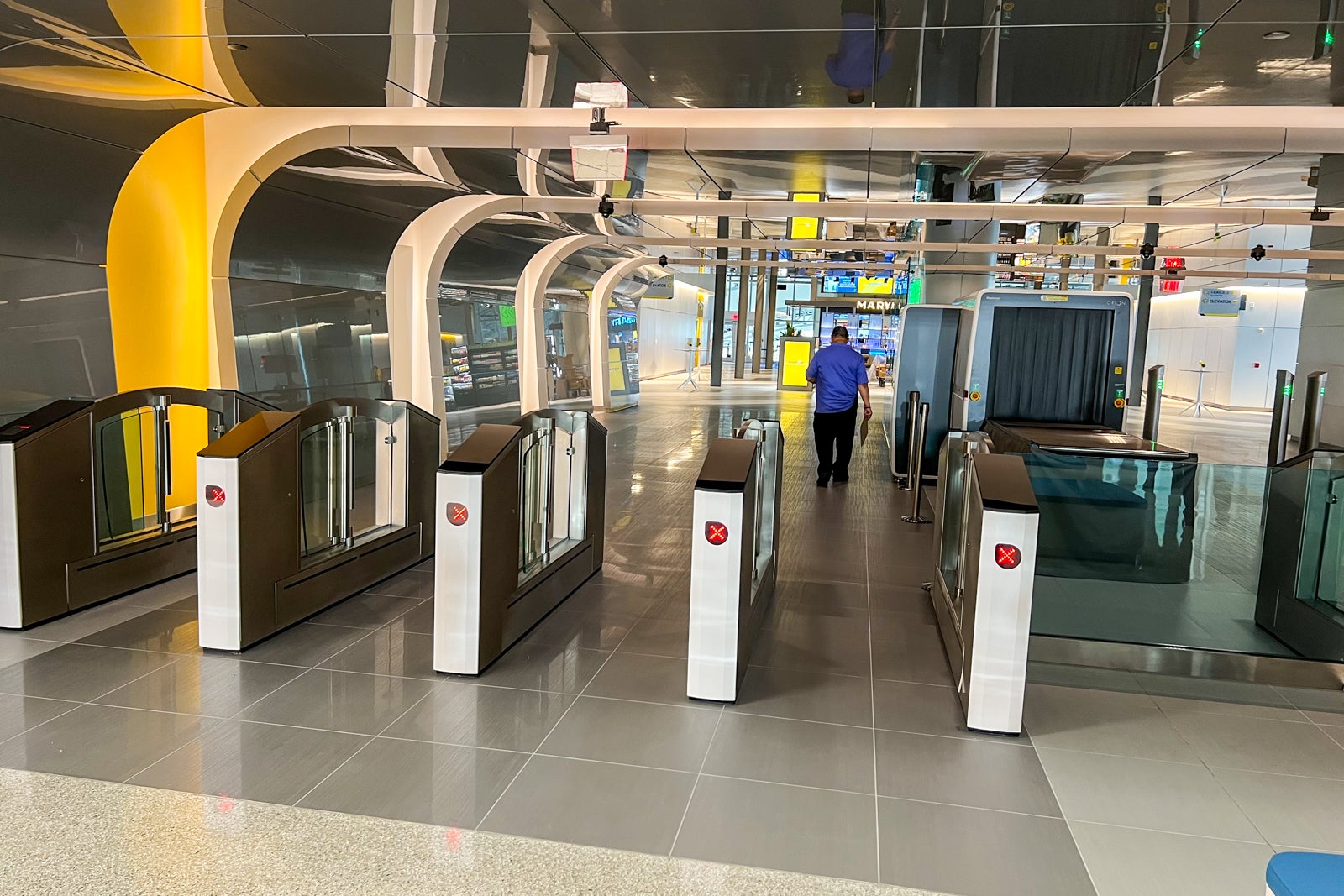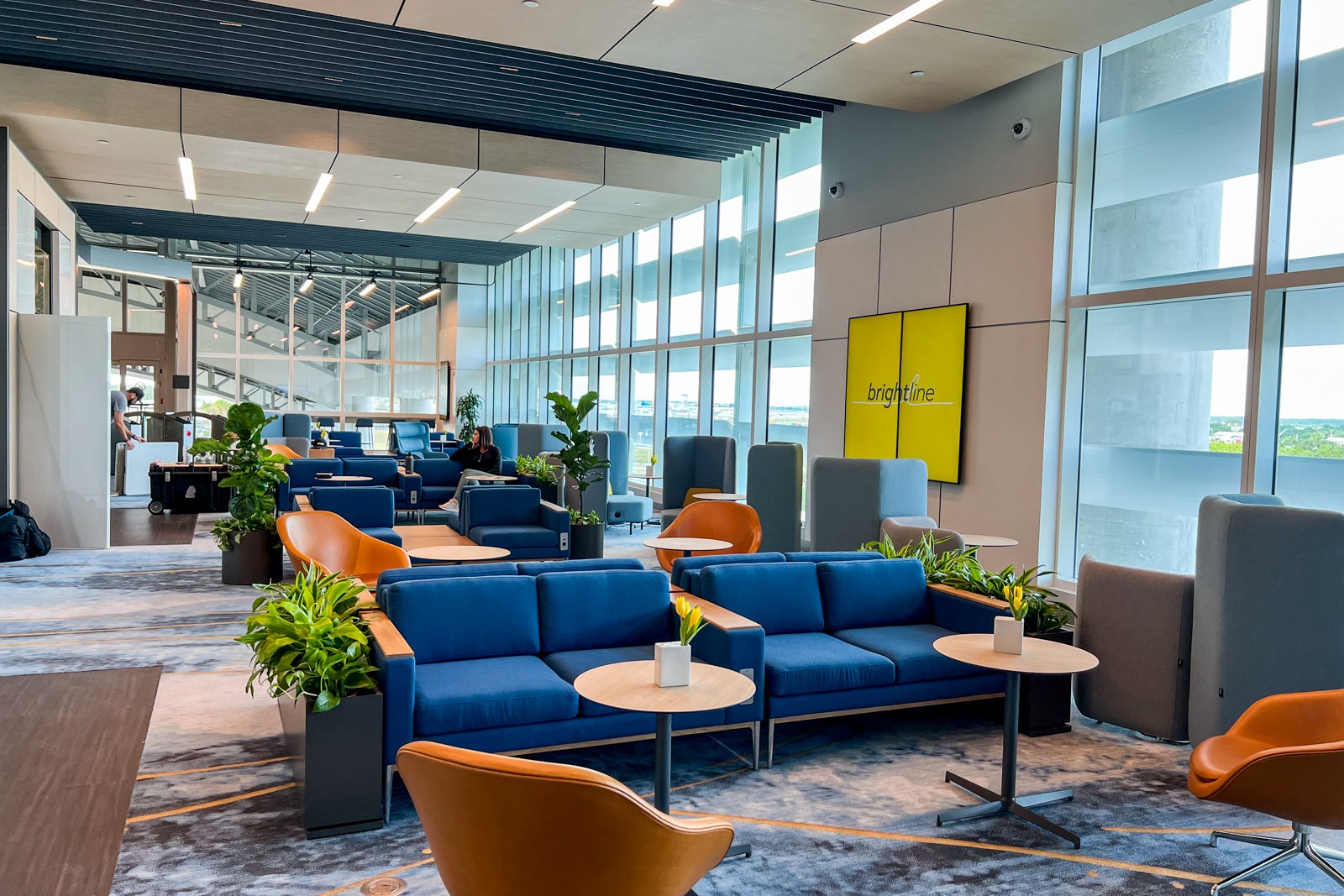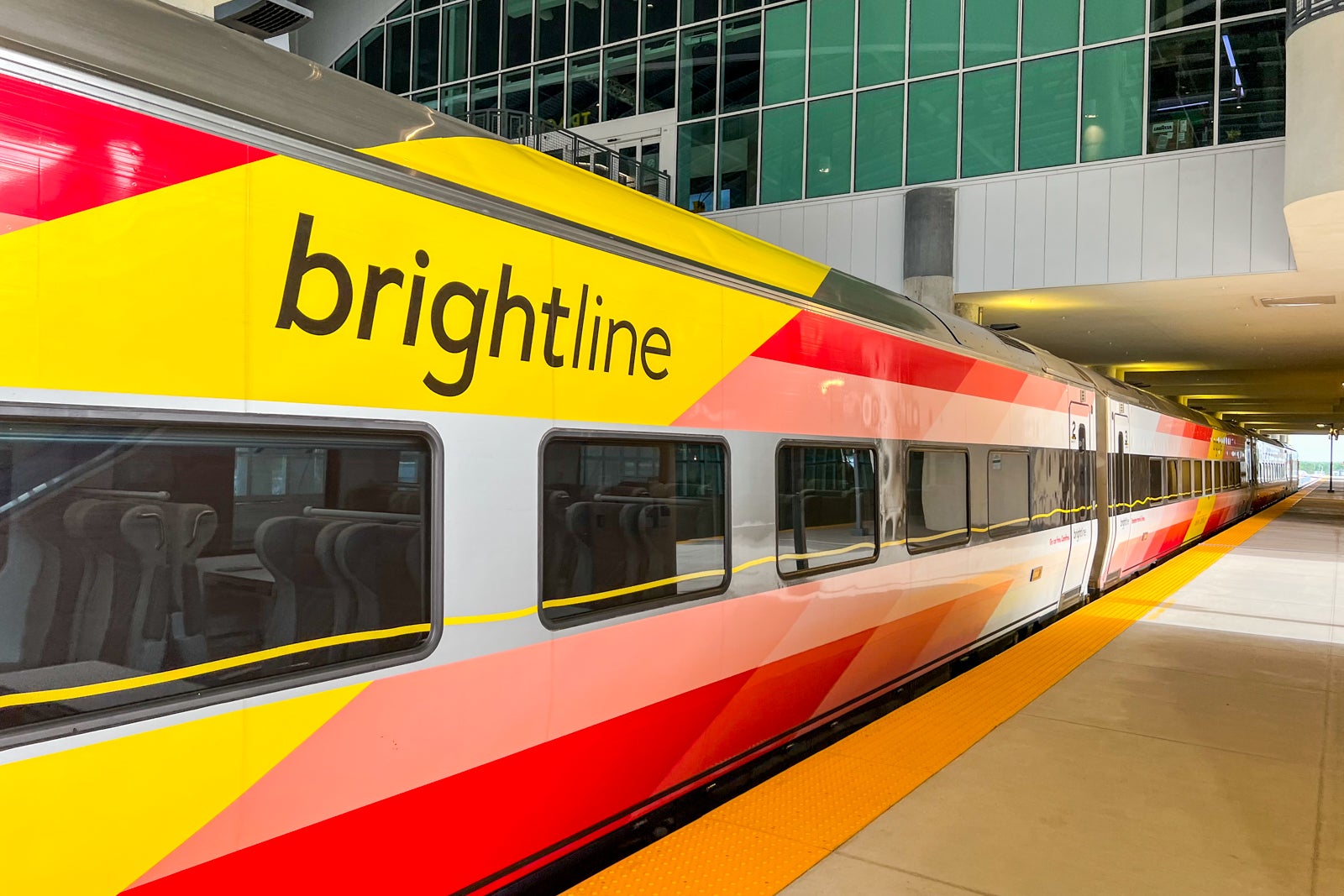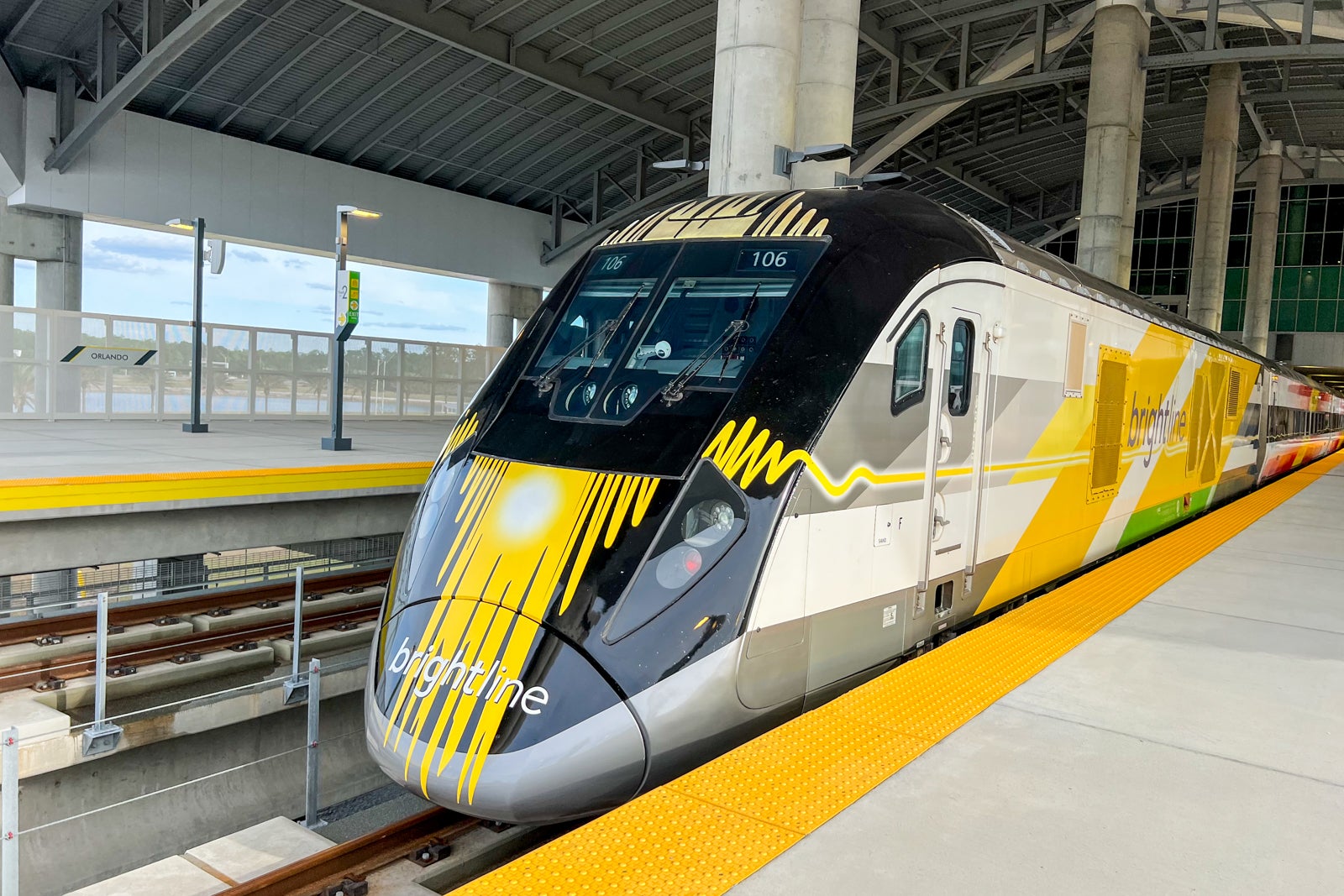 The Orlando station is conveniently connected to the new Terminal C at Orlando International Airport. Inside the station, you'll find a ton of really cool features like a full bar (with flipboard arrivals and departures board), a light and airy seating area and a full lounge for those with premium tickets. The only requirement is moving though some security gates where you put your bags through an X-ray machine.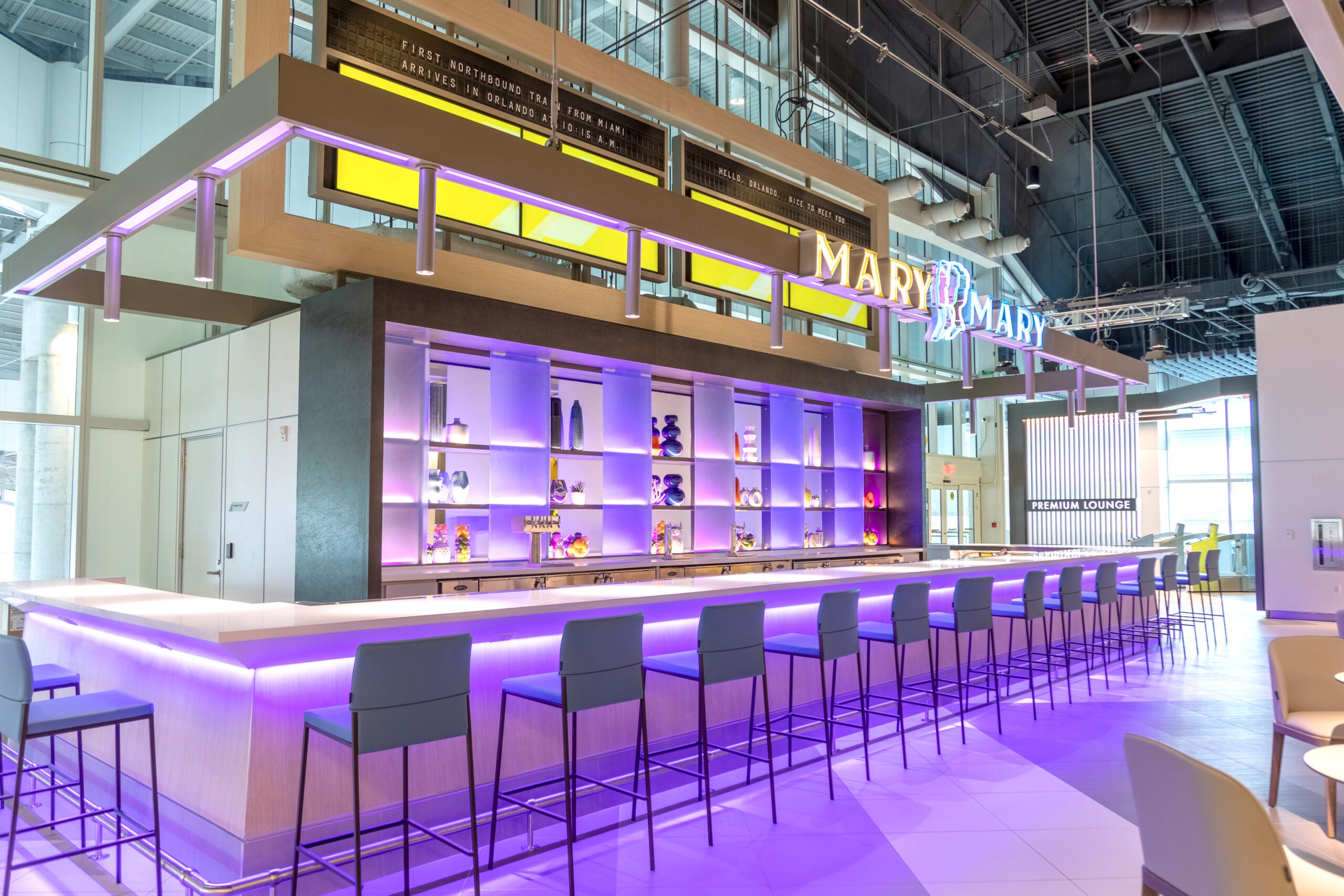 Where is the MiamiCentral Brightline station?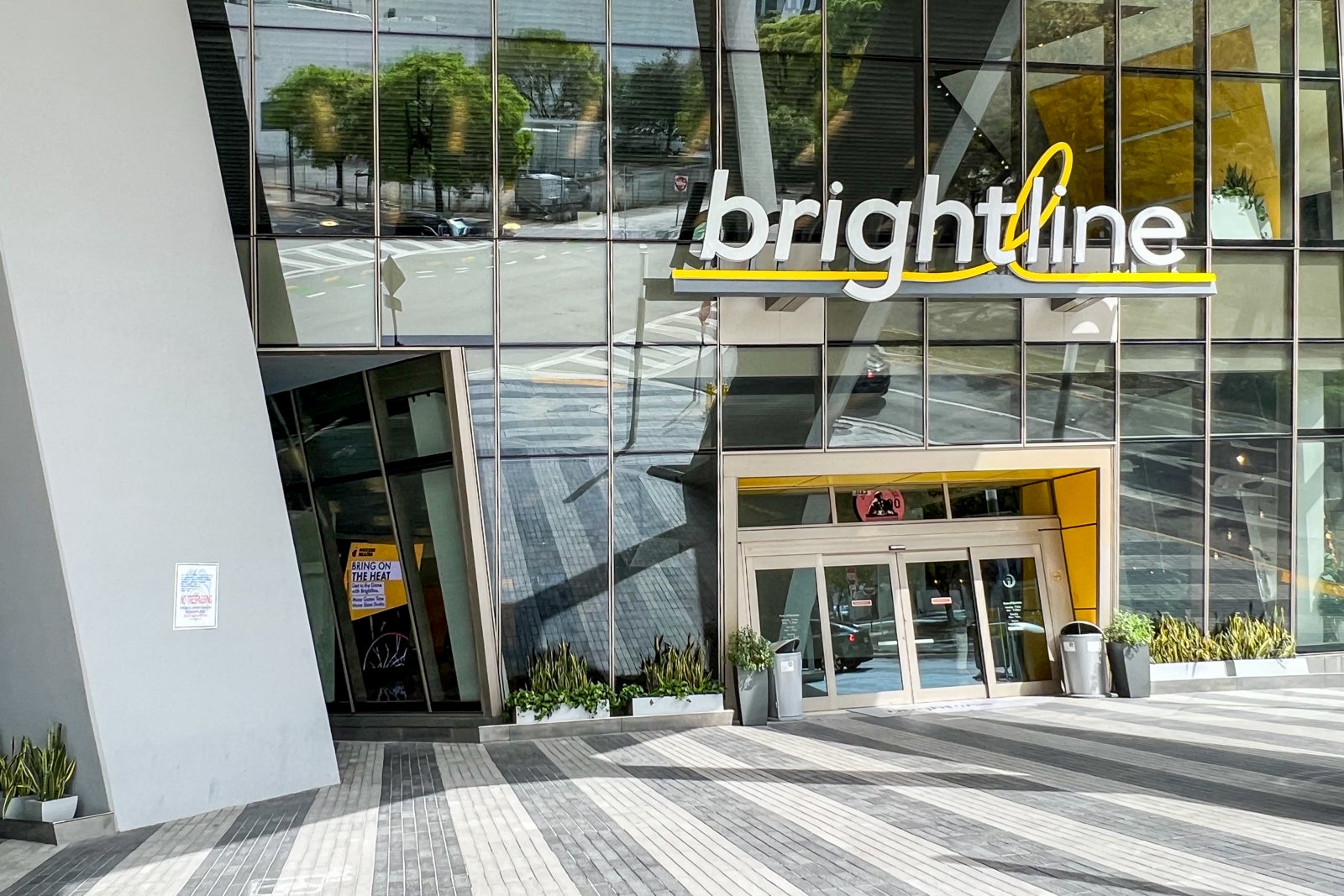 The Miami station is in downtown Miami on NW 1st Avenue in what they call MiamiCentral.  It's within walking distance of the Wilkie D Ferguson Jr. Metromover station and the Historic Overtown/Lyrica Theatre Metrorail station making for easy transit connections. When I was there in April, it was easy to hail an Uber.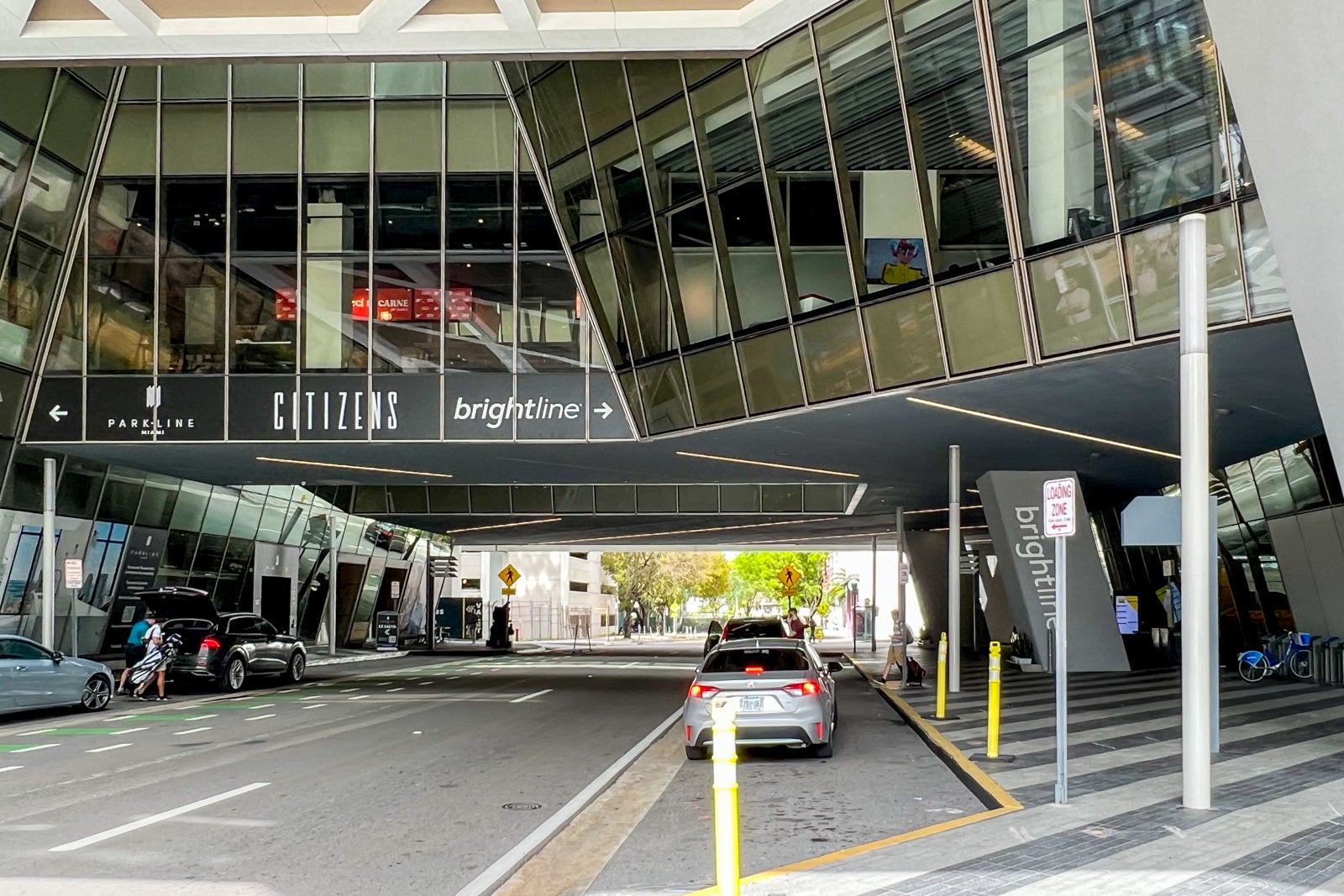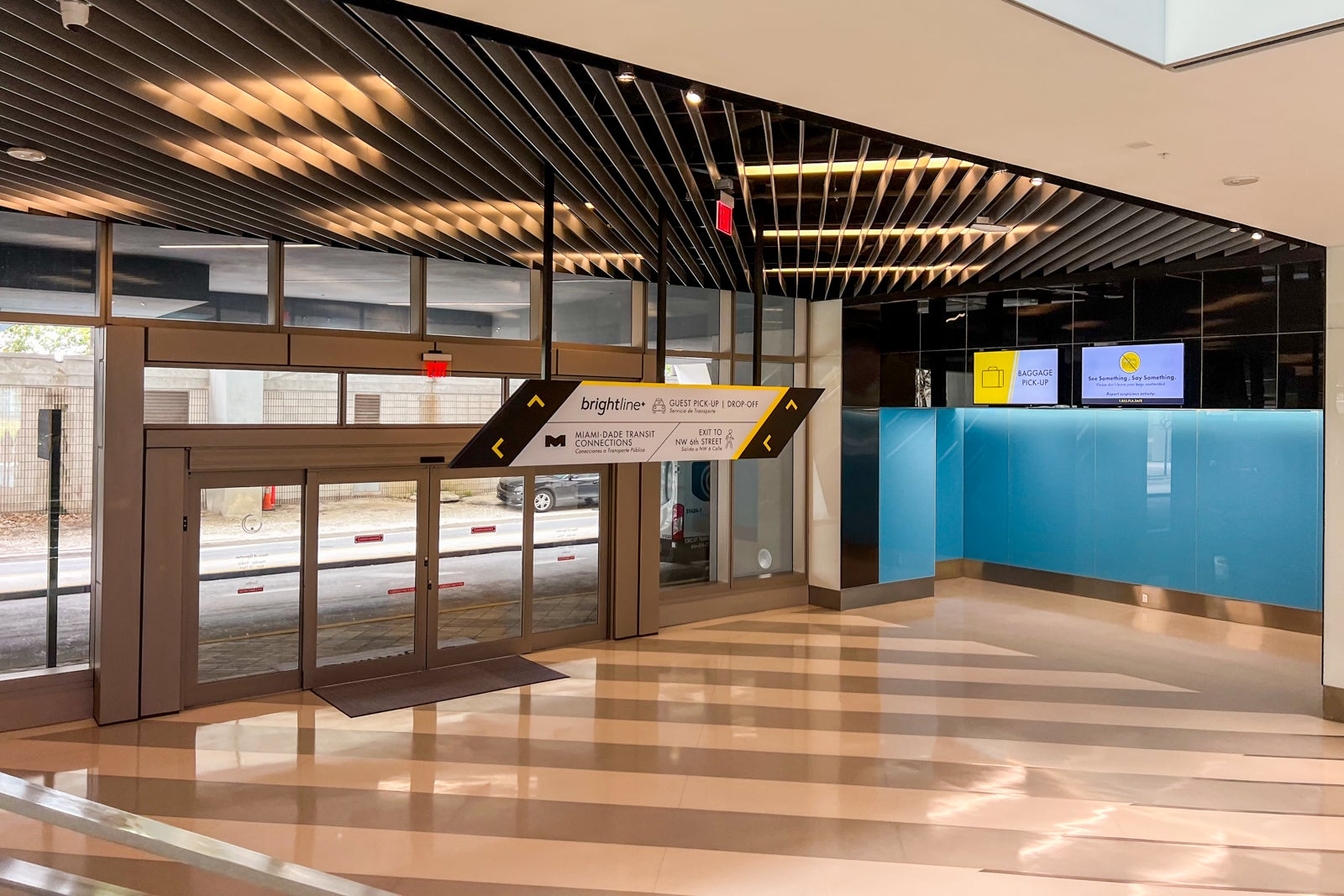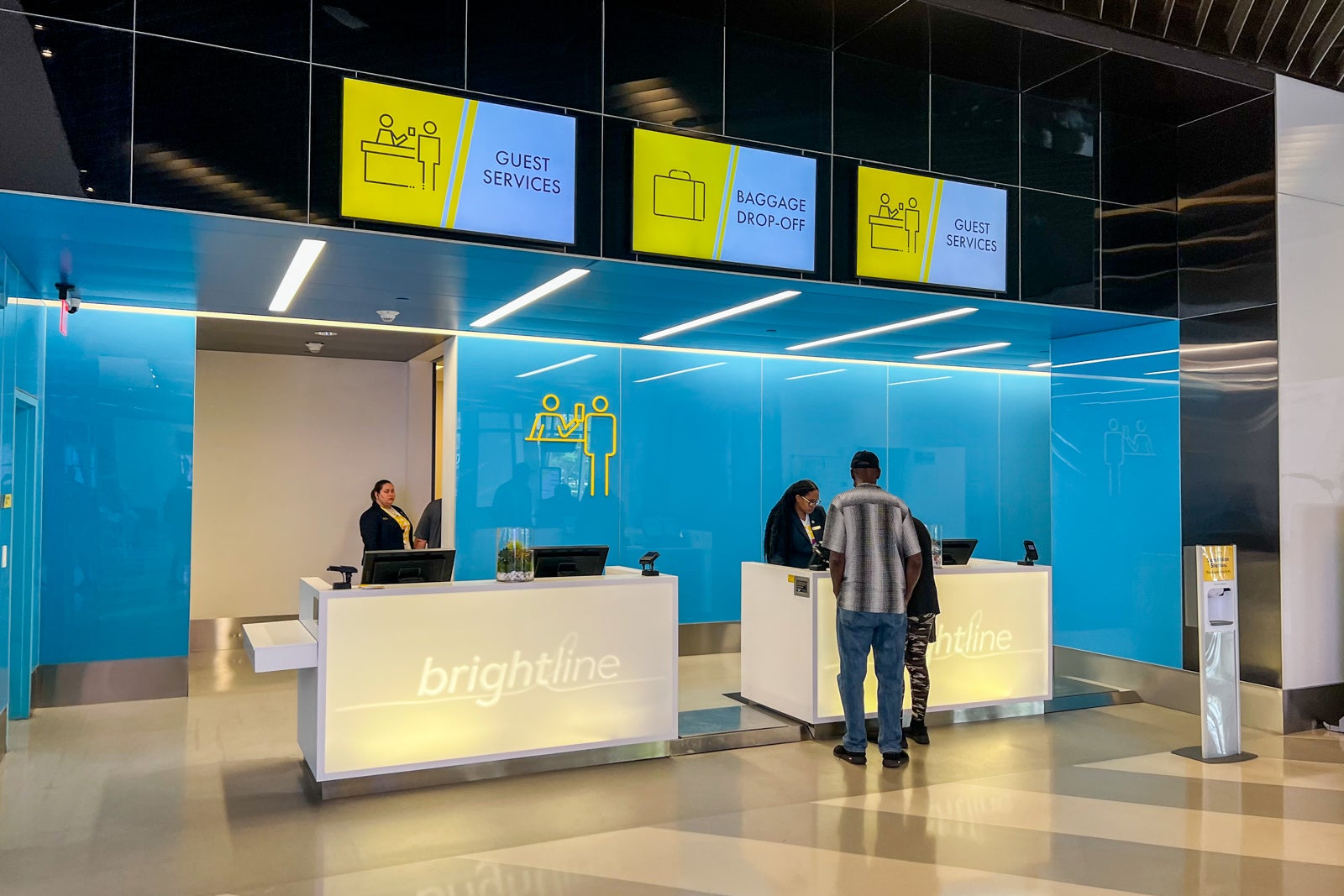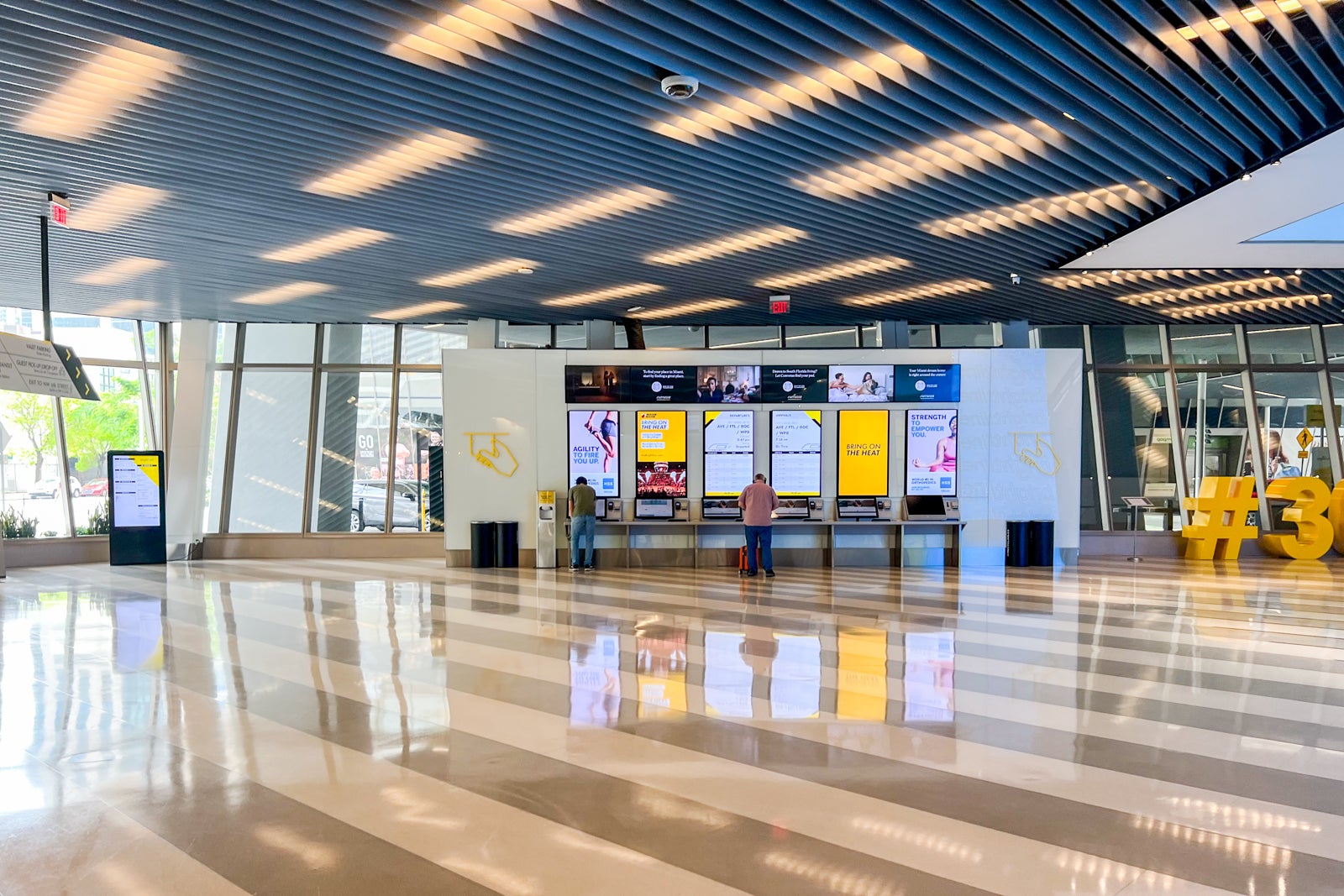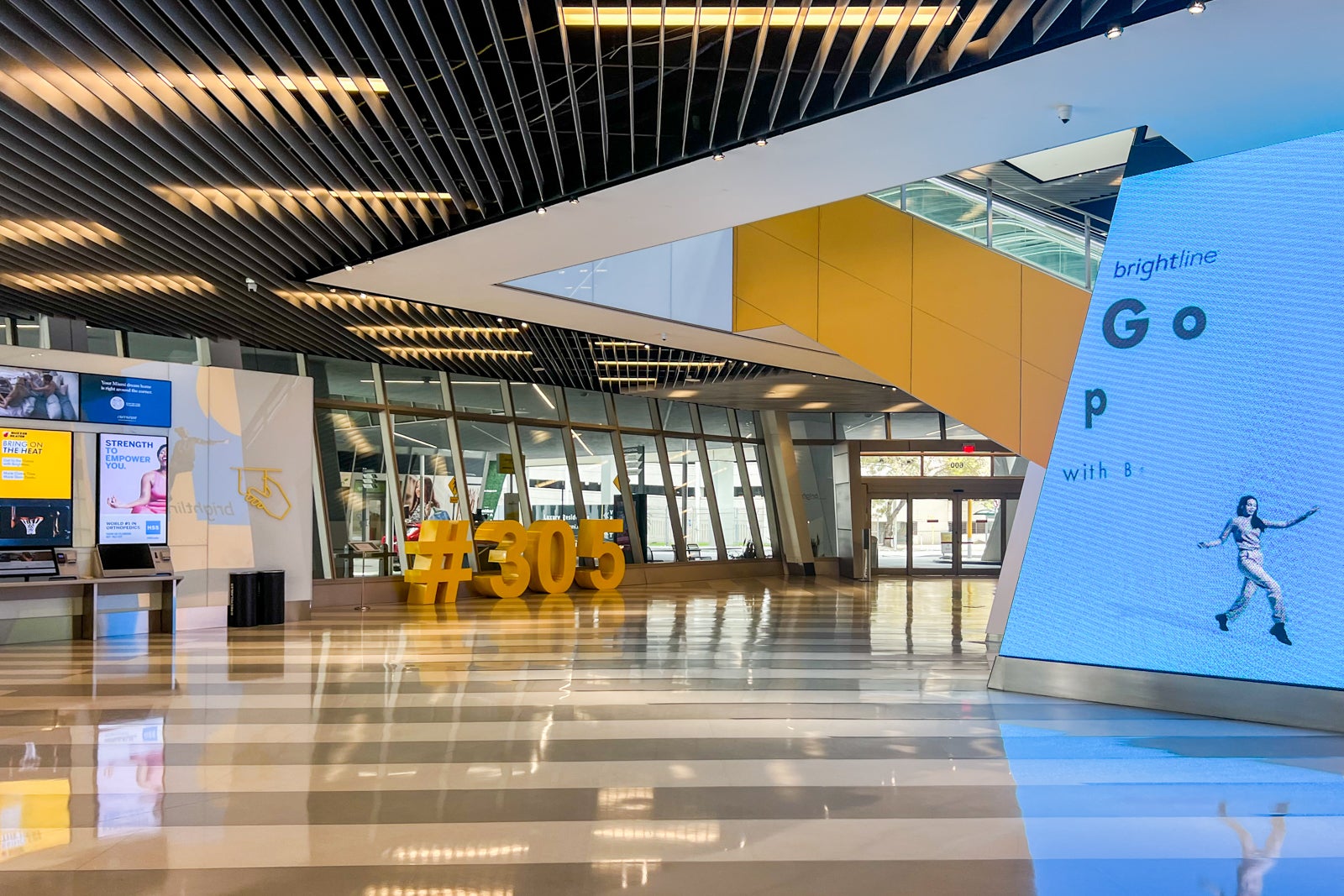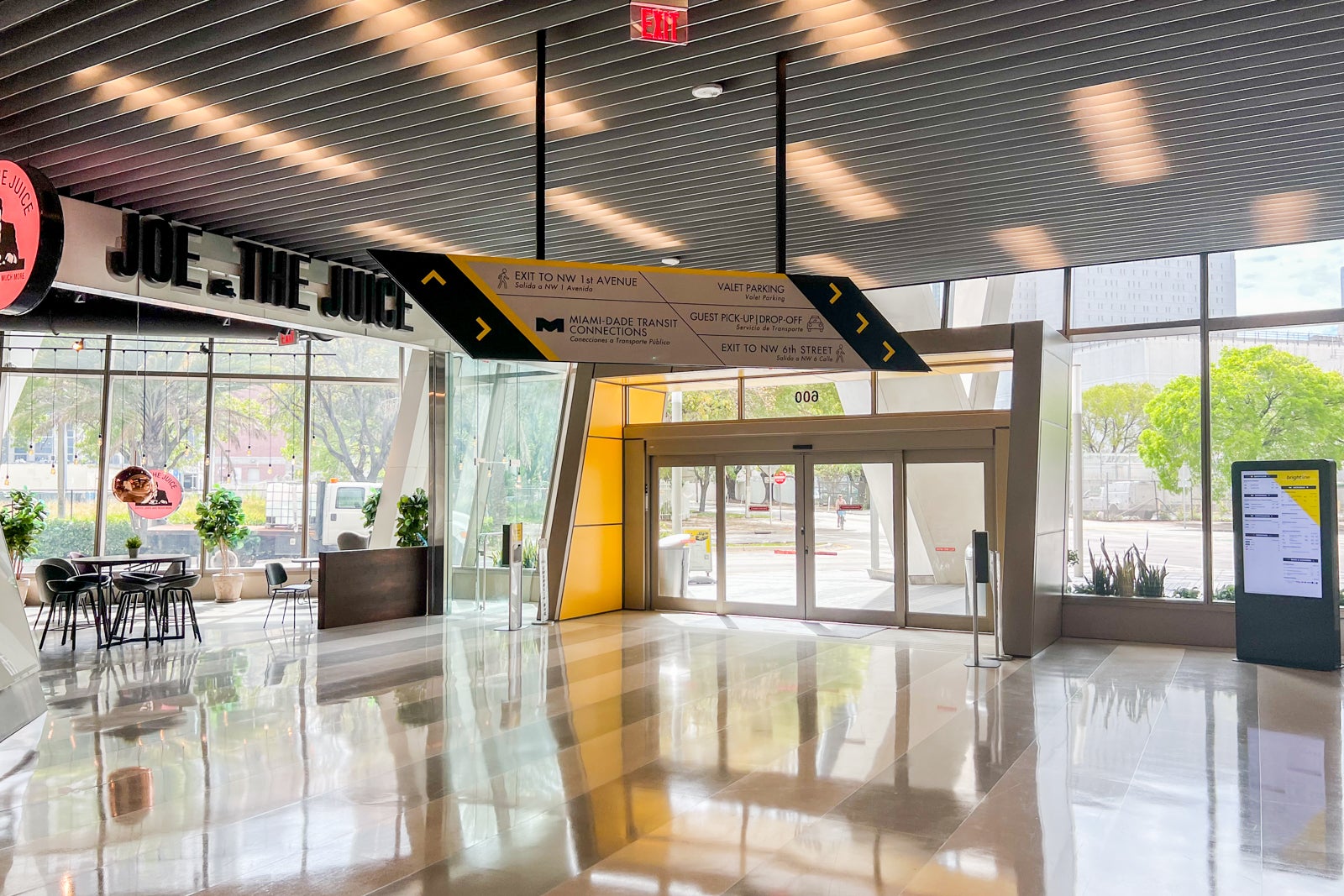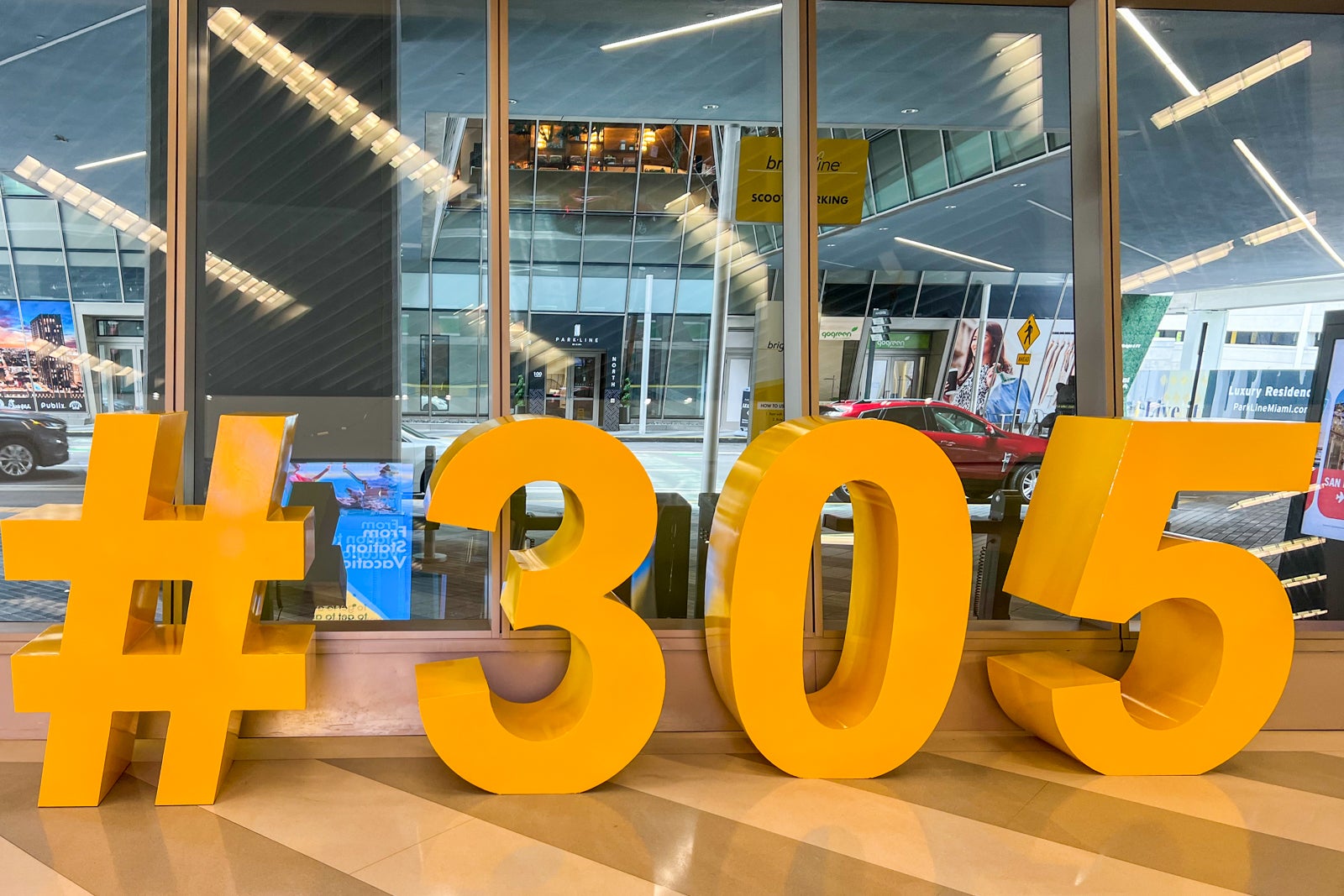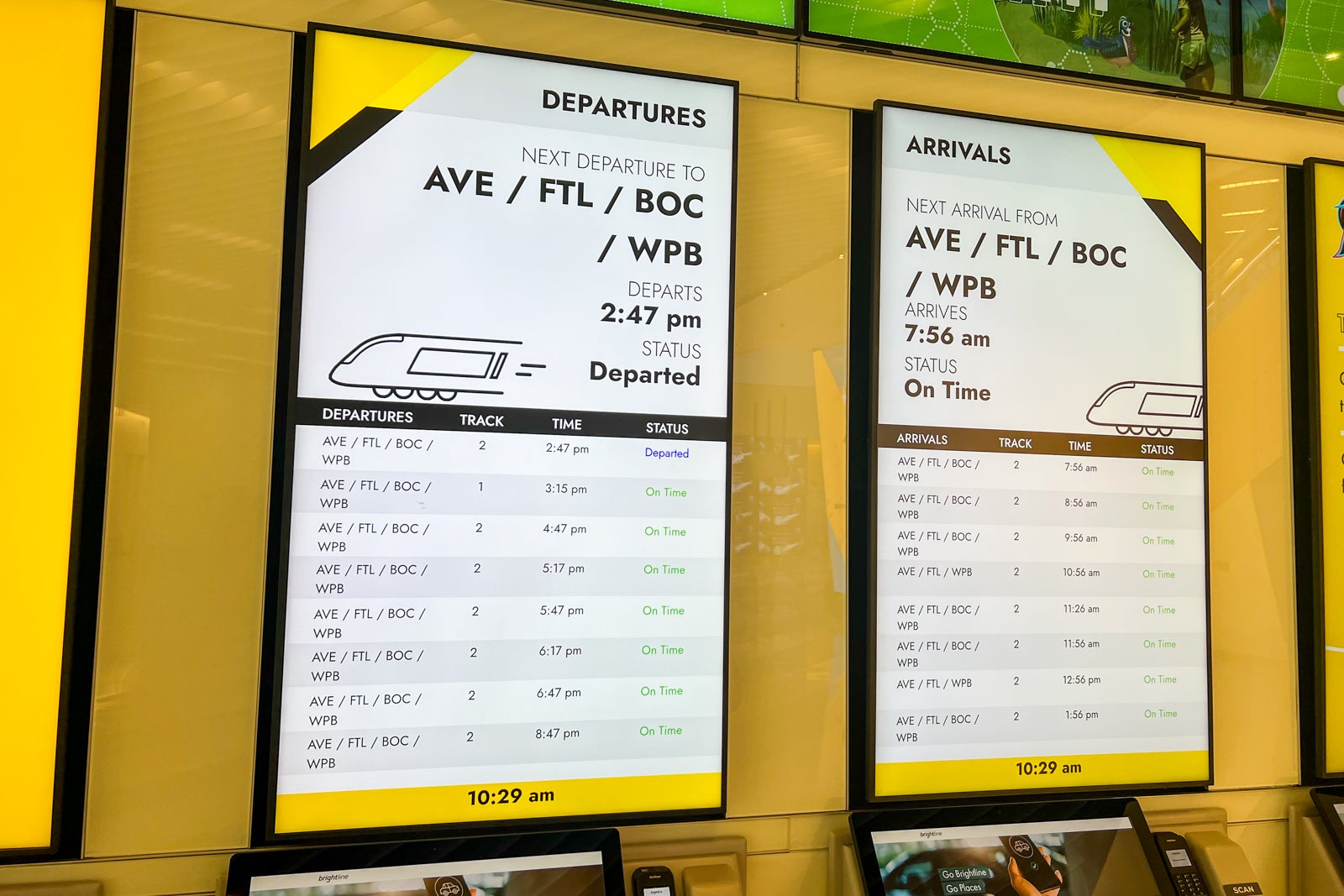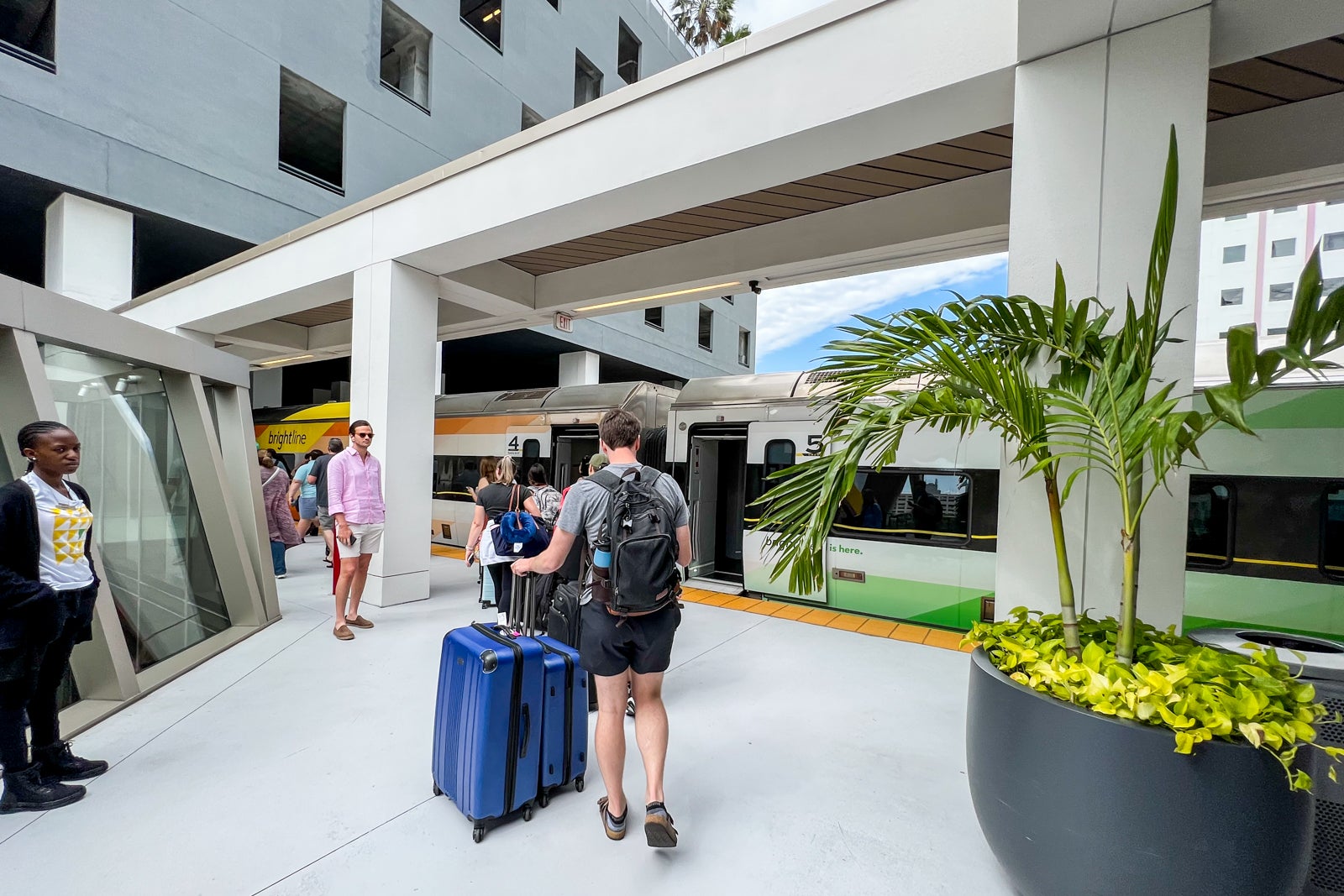 What will the Brightline schedule look like?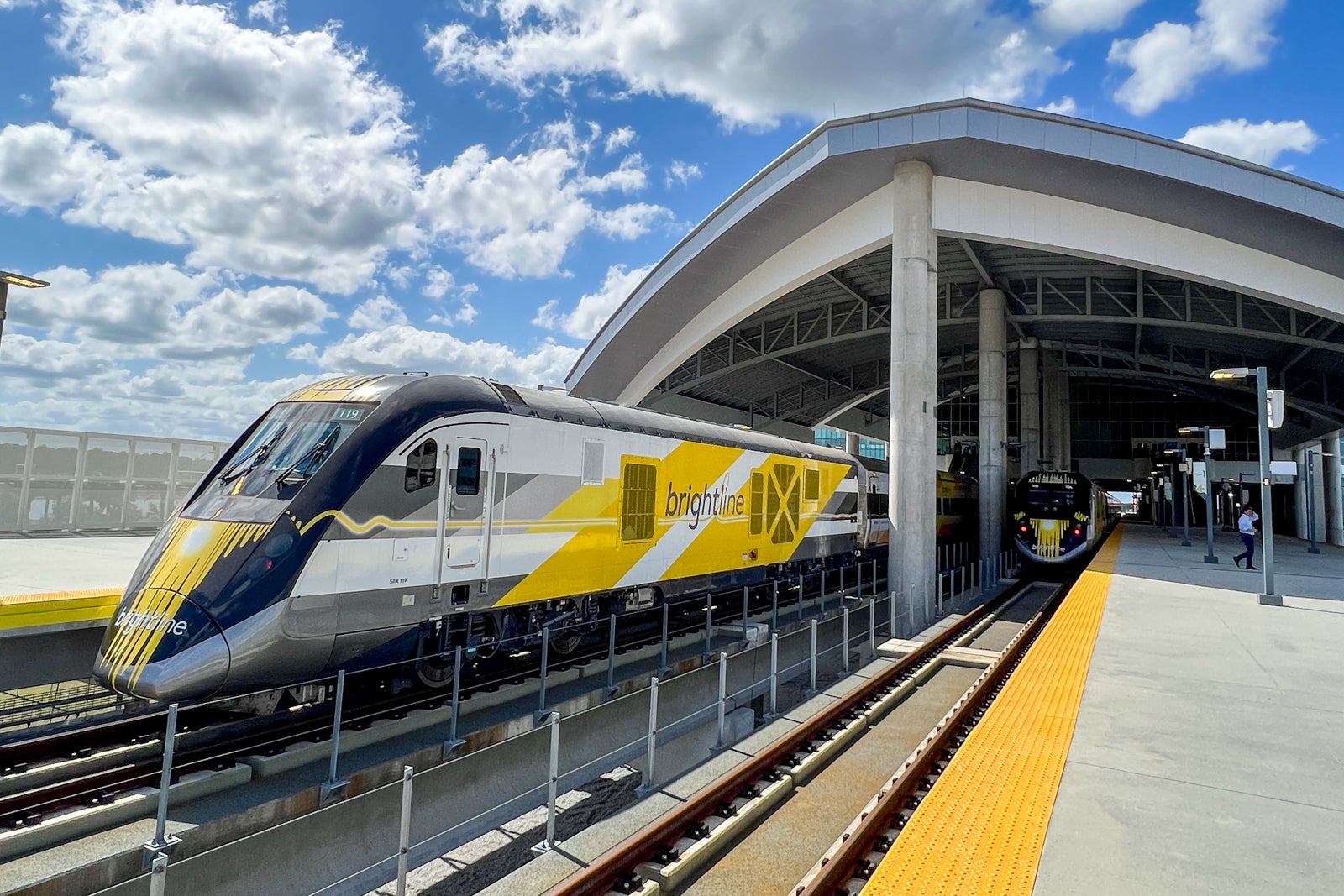 Brightline has up to 16 round-trip trains each day. The first southbound train departs MCO at 5 a.m. and the first northbound train departing Miami at 5:45 a.m. on weekends and weekdays and 6:50 a.m. on weekends. The ride between the two sations will run around 3 hours and 30 minutes.
Bottom line
The opening of the Orlando route for Brightline is a major boost for the rail service and opens up some intriguing new options for transiting Florida. TPG is planning to send a reporter to cover the opening of the new line, and we'll also have a full review of the service soon.
Related reading: