Each year around this time, more than 80,000 people from all corners of the world make their way to Nevada's Black Rock Desert to temporarily populate Black Rock City. There, they enthusiastically participate in the eccentric, art, music and offbeat desert camping event that is Burning Man.
This year's Burning Man event officially runs from Aug. 27 to Sept. 4.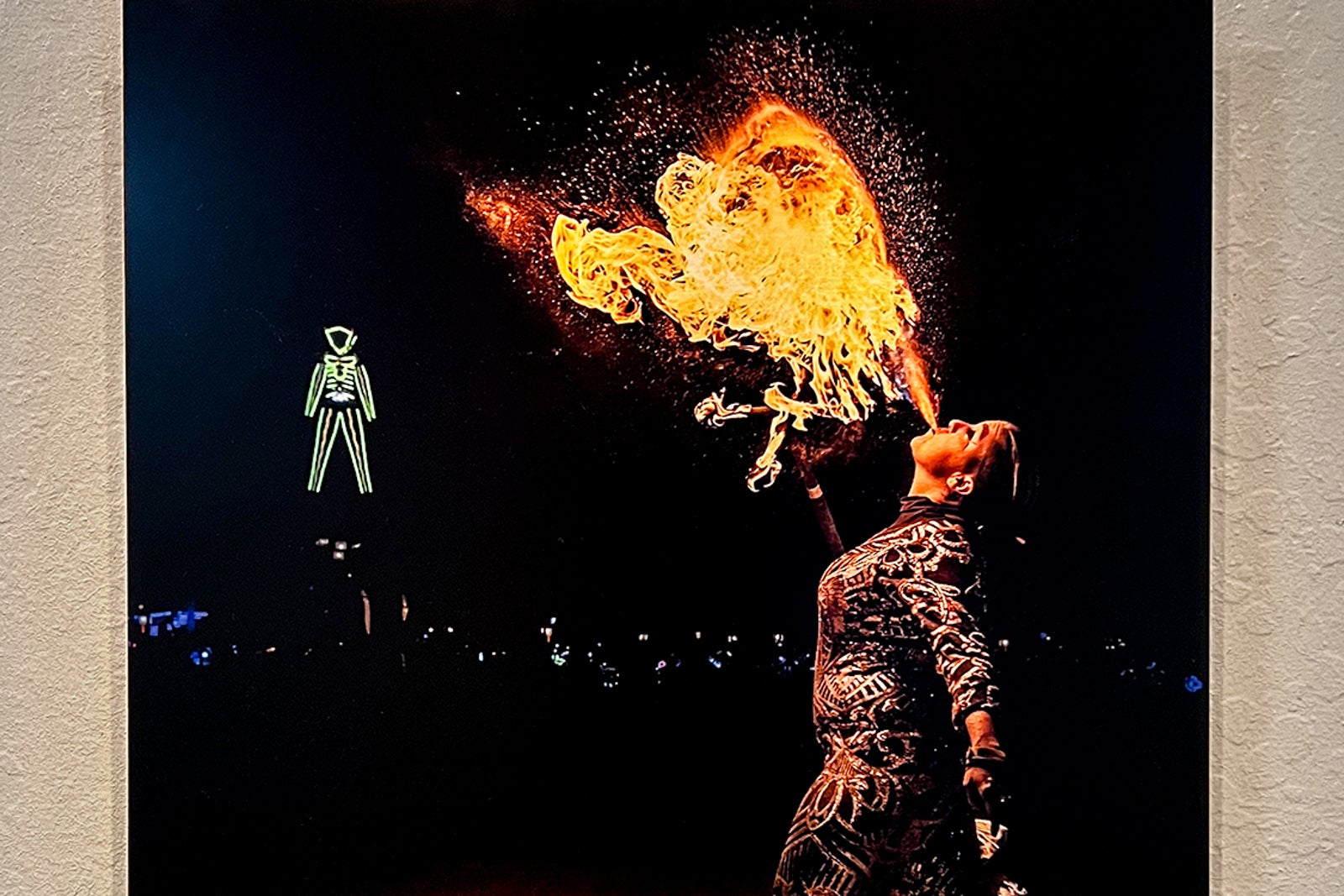 This means that right about now, about 20,000 event attendees, known as "burners," are making their way to and through Reno-Tahoe International Airport (RNO), the closest commercial airport to the event site. From RNO, the burners will make the 135-mile trek to the remote desert event site known as the Black Rock City playa by bus, car, rideshare or charter plane.
As it has in the past, the RNO airport team is ready to welcome the onslaught of burners with art, adorable dogs, information and directions on how to get from RNO to the playa. And when Burning Man is over, RNO will be ready to welcome burners back to the airport and send them on their way home.
If you're heading that way, here are some tools and tidbits about what you'll find at the airport.
Arriving in Reno
Both RNO and the Burning Man event websites have pages dedicated to airport logistics and ground transportation. Here is a link to the "Welcome Burners" page on the RNO website. And this is the link to the "Preparation Resources" page on the Burning Man Project event site.
Both pages have information about getting to and from the RNO airport, and transportation options to the playa. Options include rental cars, ride-hailing services and the Burner Express Bus (the station is about a four-minute walk from the terminal). Also, Burner Express Air (an eight-minute drive or an hour walk from the main terminal) offers charter air transportation from RNO out to Black Rock City Municipal Airport (BRC).
Charter flights from RNO to BRC take about 45 minutes. They arrive and depart from a large tent adjacent to the Atlantic Aviation building that serves as the terminal for Burner Express Air. According to the Burning Man Project website, "Atlantic Air no longer allows Burning Man passengers into its facility, in part due to the dust tracked in over the years."
Inside RNO, arriving burners will be greeted by the cute pups from the airport's therapy dog program, Paws 4 passengers. They can also admire the Burning Man-themed art exhibition titled "A Dream Made Real." There will also be information about how to get to Black Rock City (and where to get supplies) at the Air Playa Info welcome table in the airport terminal lobby (pre-security) between the ticket hall and baggage claim.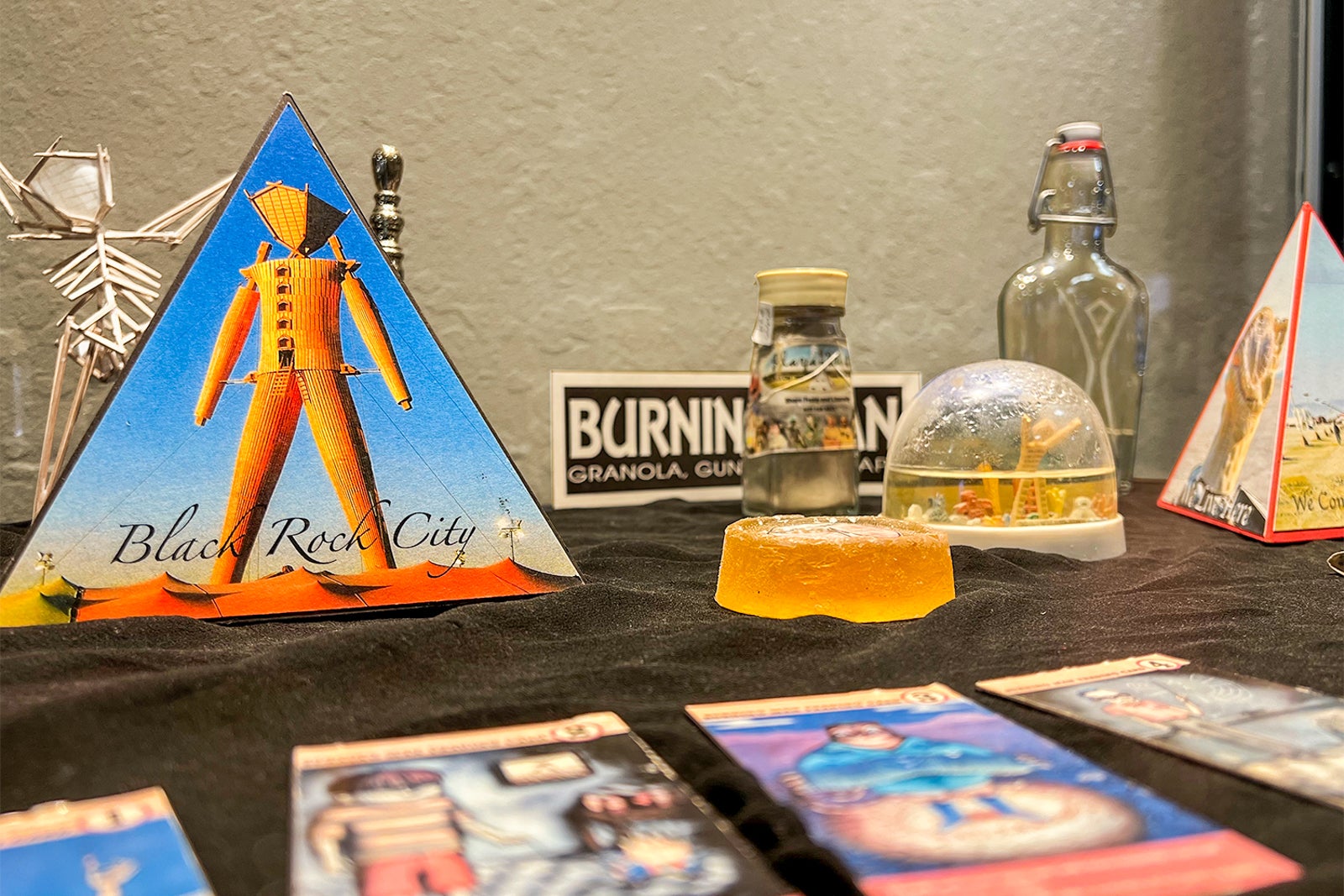 Bye-Bye burners
When Burning Man is over, the 20,000 or so dusty, tired and partied-out burners who arrived by plane will start making their way home.
And RNO airport is ready for that, too.
"Burning Man brings quite a bit of playa dust to the airport and our airline partners are prepped with clear plastic bags to wrap luggage and other c­hecked items to ensure the dust isn't being tracked through the terminal," RNO's Nicolle Staten said.
Many burners bring or buy bikes to get around on the playa. "And we'll also have a bike corral to take bike donations to help eliminate unwanted bikes being left around the city," she said.
The airport will also have a donation station — Burner Gear Giveback — to keep unwanted camping equipment out of the trash. There will be a large trash receptacle at the Burner Express Bus drop-off location to help minimize trash left behind.
It's a lot of extra effort for airport staff, but worth it, according to Staten. In addition to helping 20,000 Burning Man festival goers have a smooth trip, the event is beneficial to the airport's bottom line, she said. In 2022, RNO operators (concessionaires, gaming and rental car operators) generated approximately 20% more revenue during August and September compared to annual monthly averages, according to Staten.
For its part, the Burning Man Project website makes a point of asking burners heading home to not bring their trash to the airport. It also reminds travelers that there are no showers or storage facilities at RNO and that items such as propane, fireworks, nitrous oxide canisters ('whippits), and knives are not allowed in carry-on bags.
Burners are also advised to "clean up and dress fully" before getting to the airport or boarding a plane because "many people are from other walks of life and it's common courtesy."