The Chase Sapphire Preferred Card and Chase Sapphire Reserve are two of our favorite travel credit cards at TPG.
They both earn valuable Chase Ultimate Rewards points, giving you access to some of the best hotel and airline transfer partners in the business. You'll enjoy access to the easy-to-use Chase travel portal that allows you to redeem points for a wide variety of travel bookings, including rental cars, hotels, flights, tours and activities. And both cards include perks that can easily justify their respective annual fees ($95 for the Sapphire Preferred and $550 for the Sapphire Reserve).
Finally, both cards also offer generous welcome bonuses:
Chase Sapphire Preferred

:

Earn

60,000 bonus points after you spend $4,000 on purchases in the first three months from account opening.
Chase Sapphire Reserve: Earn 60,000 bonus points after you spend $4,000 on purchases in the first three months from account opening.
Given the excellent welcome bonuses that, from time to time, go even higher than these standard offers, you may already have one of these cards in your wallet.
But did you know you can earn the welcome bonus on the other Sapphire card, and even earn a welcome bonus more than once on each card?
Here is how to do it — and why downgrading and product-changing Sapphire cards should be on your radar.
Related: Chase Sapphire Preferred vs. Sapphire Reserve: Should you go mid-tier or premium?
Overview of Chase application restrictions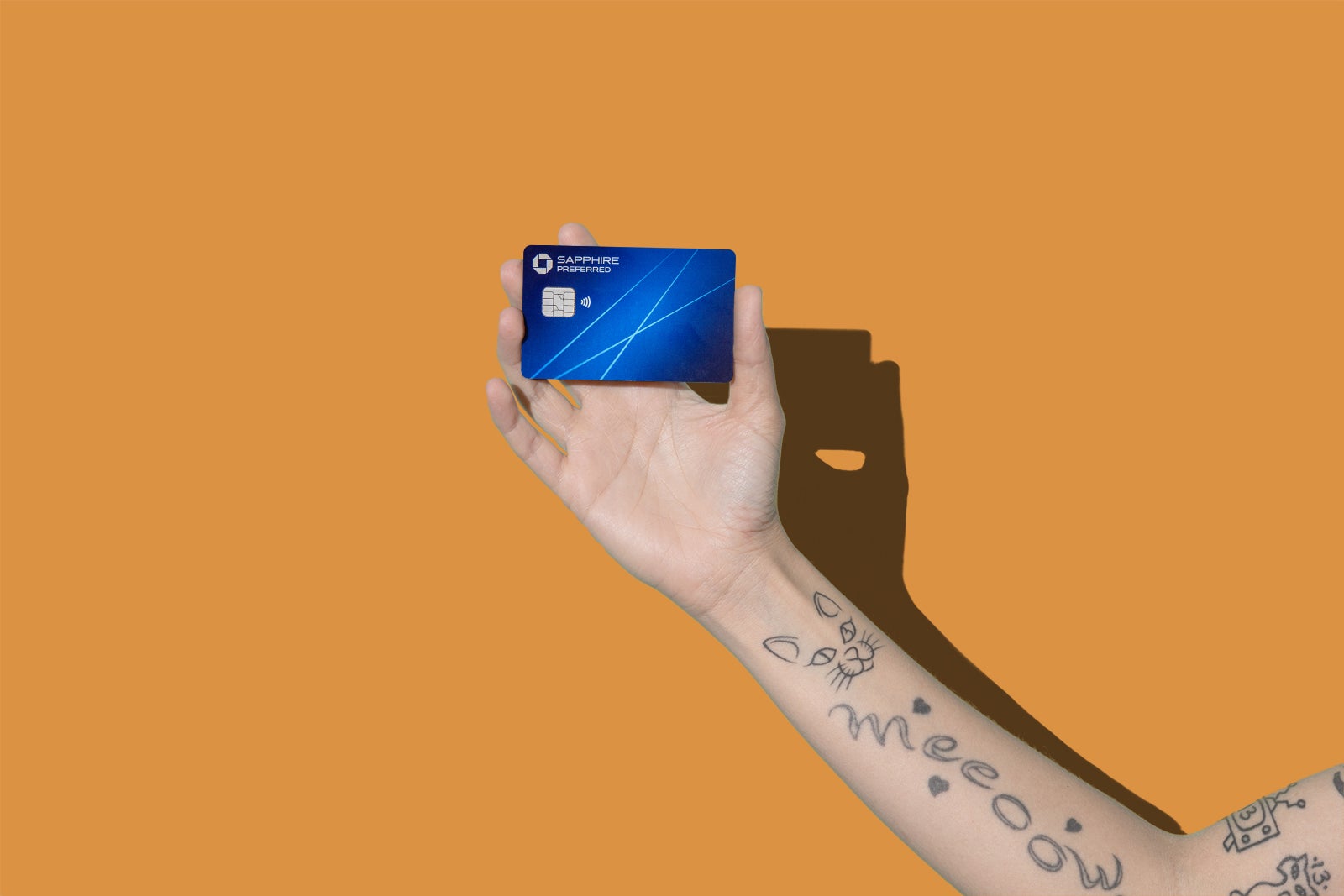 Chase has three main restrictions if you wish to be approved for either of the Sapphire cards:
The 5/24 rule: To be approved for any Chase card, you generally cannot have opened five or more personal credit cards across all banks in the last 24 months. Most travel cards issued by Chase are subject to the 5/24 rule for approval, including cobranded cards. This means you need to be under 5/24 to be approved. The 5/24 rule only applies to getting approved for cards issued by Chase, but your 5/24 count includes personal credit cards from all banks.
The 48-month rule: You won't be able to earn a bonus on a Chase card if you currently hold that card in your wallet or if you earned a sign-up bonus on that exact card in the last 24 to 48 months.
You must not currently have any Sapphire cards open.
Remember that 5/24 is not the only factor determining whether your Chase credit card application is approved — your credit score, income, debt levels and many other variables are considered.
The easiest way to check your 5/24 status is to sign up for the free credit report service at Experian (make sure you don't accidentally sign up for a paid service). Open the credit section, then tap to view your Experian credit report. From there, tap on "Accounts" and then "Views" at the top right to sort by the date you opened your account. From here, count anything opened within the last 24 months.
Chase only looks at whether an account was opened — it doesn't matter if you've since closed or downgraded it.
Finally, Chase has some general application restrictions. You typically can only open one personal and one business card every 90 days, and Chase will often limit the total credit they'll extend to an individual borrower — so you sometimes need to move around credit lines in order to get approved.
Read more: The ultimate guide to credit card application restrictions
When (and how) to downgrade your Chase Sapphire cards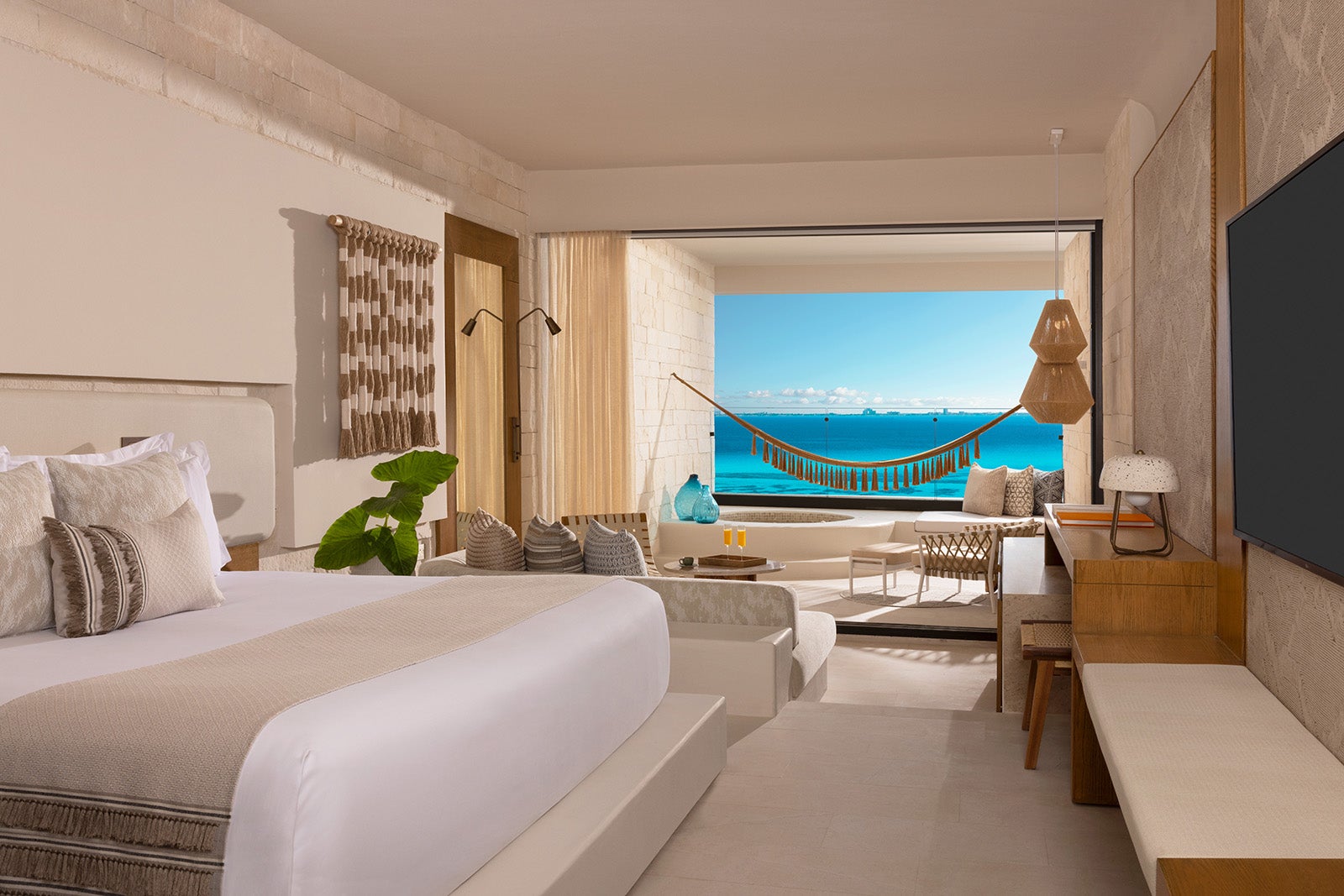 If you have one of the Sapphire cards and it's been at least 48 months since you earned a sign-up bonus on the card, you could be eligible to earn one again — but you must be strategic to comply with Chase's rules above.
Remember, you can't earn the bonus on either card if you currently hold a Sapphire card, so you must be "Sapphire free." As we discuss below, there are various reasons why you should downgrade an existing Sapphire card rather than canceling it outright.
The great news is that you don't need to wait two years after canceling or downgrading to be eligible for a welcome bonus; the time counted is from when you received the bonus previously.
For example, suppose you earned the welcome bonus on the Reserve card in August 2019. In that case, 48 months will have passed by September 2023. Provided you were under 5/24 and met the other general credit criteria outlined above, you could downgrade your Sapphire Reserve and thus become eligible for the welcome bonus on either the Sapphire Preferred or the Sapphire Reserve.
Requesting a card downgrade is fairly straightforward: Call the customer service phone number on the back of your card and speak to a Chase agent to tell them you want to downgrade to a card with a lower annual fee or no annual fee. You can also contact Chase via a secure message portal on its site, but reports suggest that product-change requests must be made over the phone.
Note that you must remain in the Chase-branded family when you downgrade a Sapphire card — and you can't swap a personal card for a business one. As a result, the most popular options for a downgrade include the Chase Freedom Unlimited and the Chase Freedom Flex.
If you're lucky, you might even get a prorated refund of your annual fee when you downgrade to a card with a lower annual fee (especially if you do so within 30 days of the annual fee posting to your statement). Chase will not need to perform a credit check since you're maintaining your existing account instead of opening a new one.
You will retain the account number, balance and due date of your old product when you downgrade your card. You'll receive a new card with the name of the new product within a few days, but since the card number will be the same, you can continue to use your old card under the terms and benefits of the new one before, and even after, you're issued a new card.
Why you should downgrade and not cancel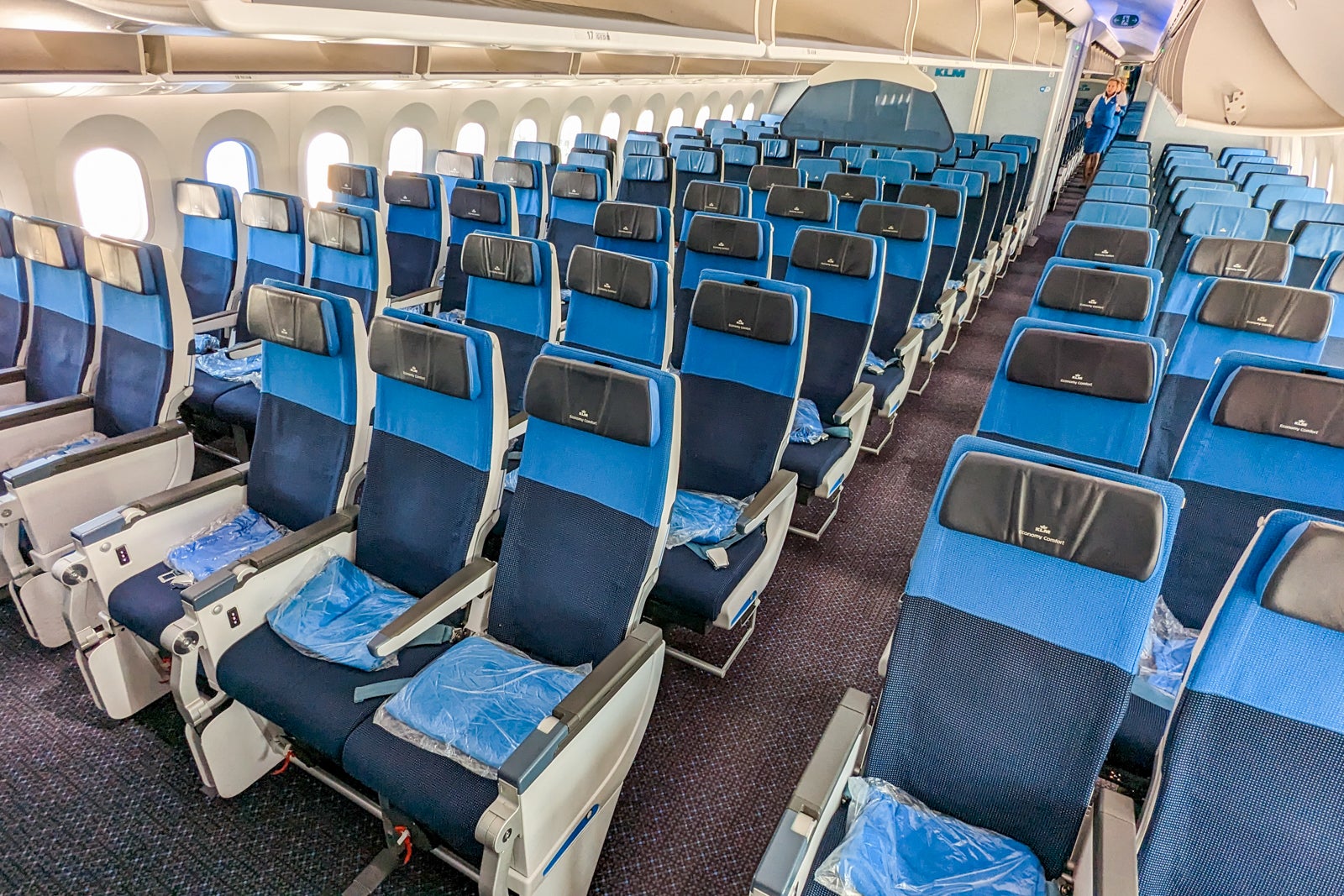 The age of your credit accounts makes up 10% of your total credit score. So, keeping this account open would continue to buoy your credit score.
Downgrading instead of canceling will also allow you to maintain your overall credit limit, which influences your credit utilization ratio (it helps your score to have access to a lot of credit, but not to be using too much of it). By keeping your utilization low, you also keep your score high.
On the other hand, canceling your card can dent your average age of accounts and raise your credit utilization ratio by lowering your overall credit limit. It can also delay your ability to apply for a new Sapphire card.
At least one TPG staff member canceled his Reserve card outright, and when he applied almost a week later for the Preferred card, he was denied. He was told by multiple Chase representatives, including in person at a Chase branch, that — because accounts can legally be reopened for 30 days — he couldn't apply for the Preferred card until his current Sapphire account was officially closed a month later.
So, if you ever want to apply for a new Sapphire card without a lengthy delay, consider downgrading an existing Sapphire card rather than canceling it.
Also, Ultimate Rewards points are forfeited when your account is closed, though the terms and conditions indicate that you'll have at least 30 days to redeem the points from the closure date if your account is in good standing.
The one big disadvantage of downgrading a card is that you typically won't get a welcome bonus for the card you're downgrading to. However, if you plan to earn a big bonus on a Sapphire card after downgrading, you may still come out in front.
What if I'm denied?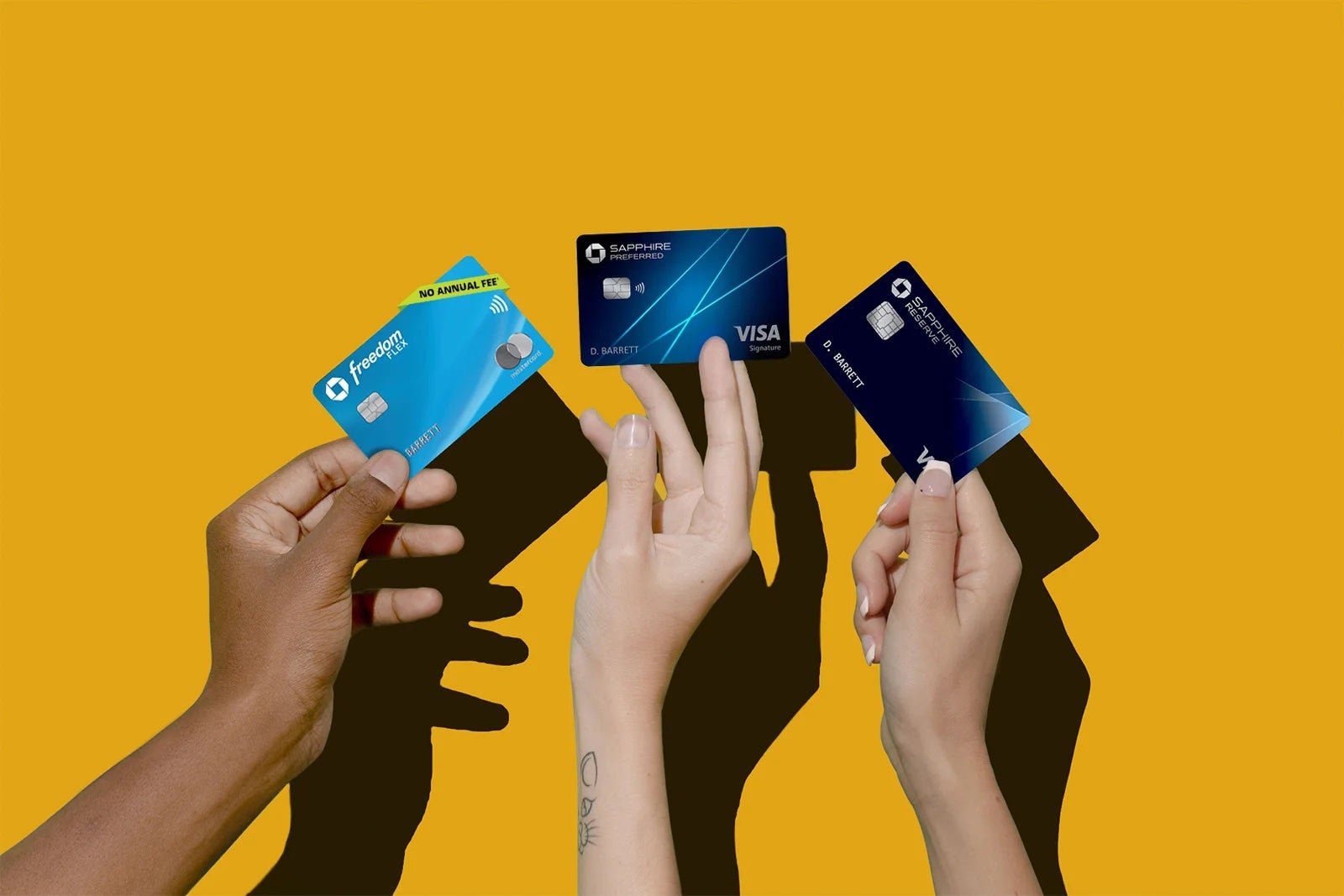 If Chase denies your new Sapphire application and you have complied with the above restrictions, it's worth calling to ask if options are available.
Some TPG staffers who downgraded a Reserve card to apply for the Preferred card had to move around lines of credit to be approved. In other words, Chase looked at their overall financial picture and decided it had extended them as much credit as it was going to.
But by speaking to representatives and agreeing to move some of the lines of credit from other cards to a new Sapphire Preferred, they convinced the issuer's representatives they could responsibly open a new card.
Others had to call the bank's reconsideration line and verify their income and mortgage information to be approved. Although there were a few extra hoops to jump through, in all the cases I came across, former Chase Sapphire cardholders securely out of the 48-month window were eventually approved for the Chase Sapphire Preferred.
Bottom line
Although it can get a bit complicated, you can earn the welcome bonuses on the Chase Sapphire Preferred and Chase Sapphire Reserve — even if you've already had (or still have but are willing to downgrade) one of them. You just need to be strategic and flexible and get through Chase's application restrictions for the two cards.
Start by looking at all your credit card accounts and determine if you're out of the 48-month bonus eligibility window for these cards — and under Chase's 5/24 limit.
If all that is the case, consider whether you can downgrade to another Chase card — to preserve your credit history, existing Ultimate Rewards points and overall line of credit — and then apply for the new card when ready. While you may be able to get approved within just a few days of downgrading, it's safer to wait at least a few weeks before applying for a new one — just to make sure you're no longer flagged as an existing cardholder.
And even if you're initially denied, you might have luck getting approved by calling Chase's reconsideration line, providing more financial information to the bank and offering creative solutions like shifting your lines of credit around.
---
Official application links: Chase Sapphire Preferred and Chase Sapphire Reserve, both with 60,000-point bonuses