It's the last week of August, so tennis fans and celebrities alike are flocking to New York City for the one and only U.S. Open Tennis Championship from Aug. 28 to Sept. 10.
American Express is back with its flagship Centurion Lounge experience, celebrating the Centurion Lounge® Network's 10-year anniversary. It offers perks for cardholders and tennis fans at the USTA Billie Jean King National Tennis Center in Queens.
Marking its 30th year at the U.S. Open Tennis Championship, American Express is also providing the Card Member Lounge for other cardholders, as well as the American Express Fan Experience for all who attend.
Here's what to expect.
The Centurion Suite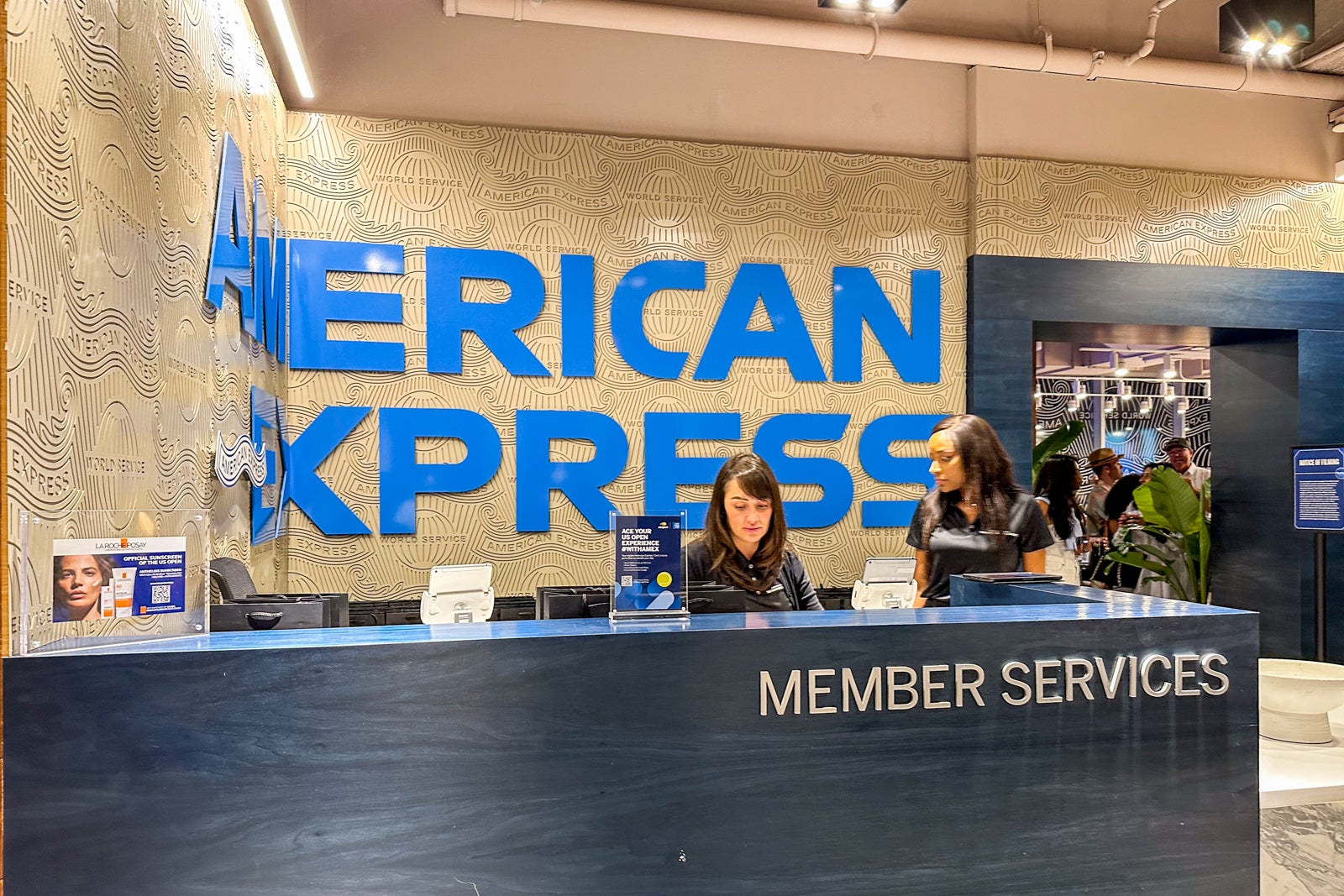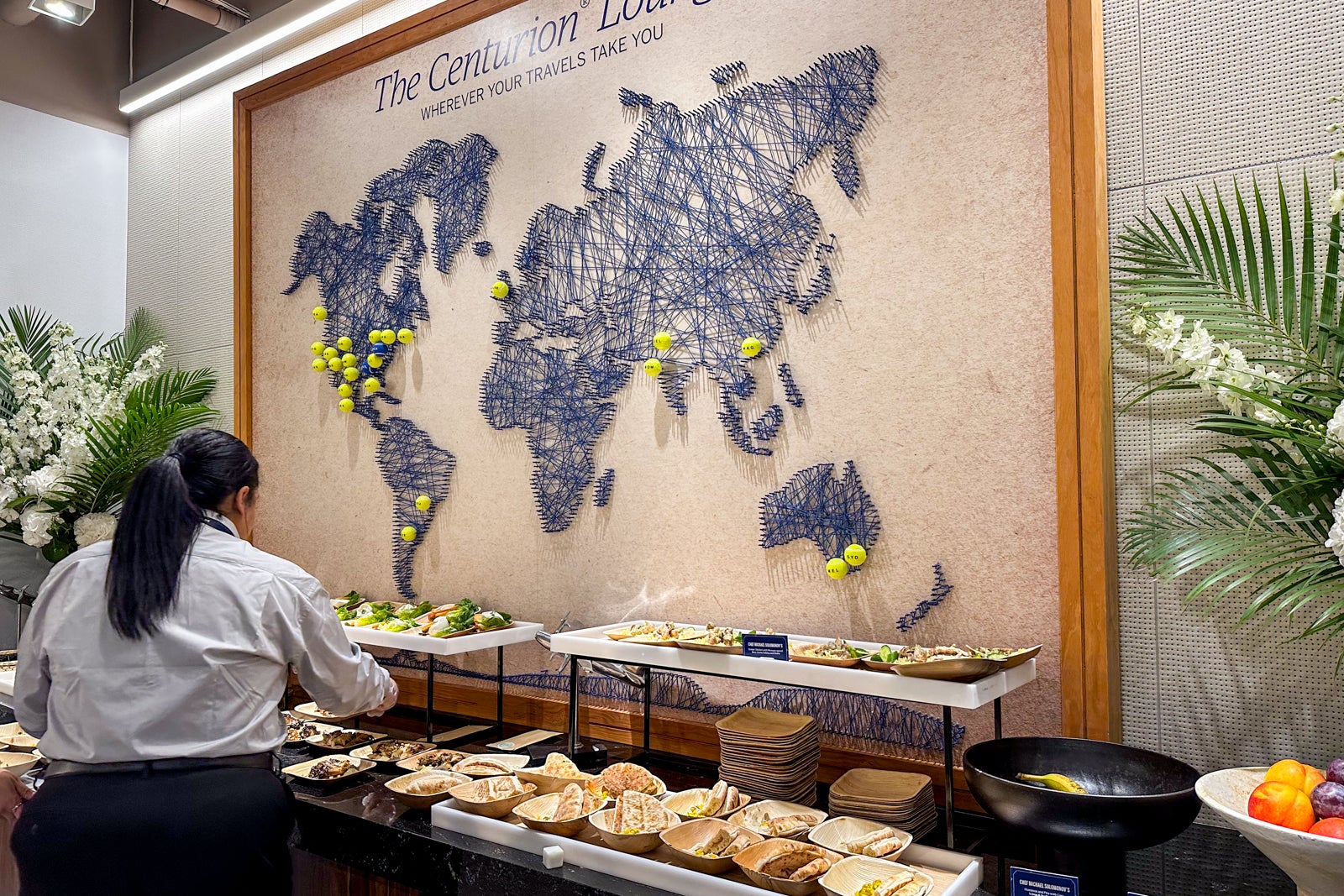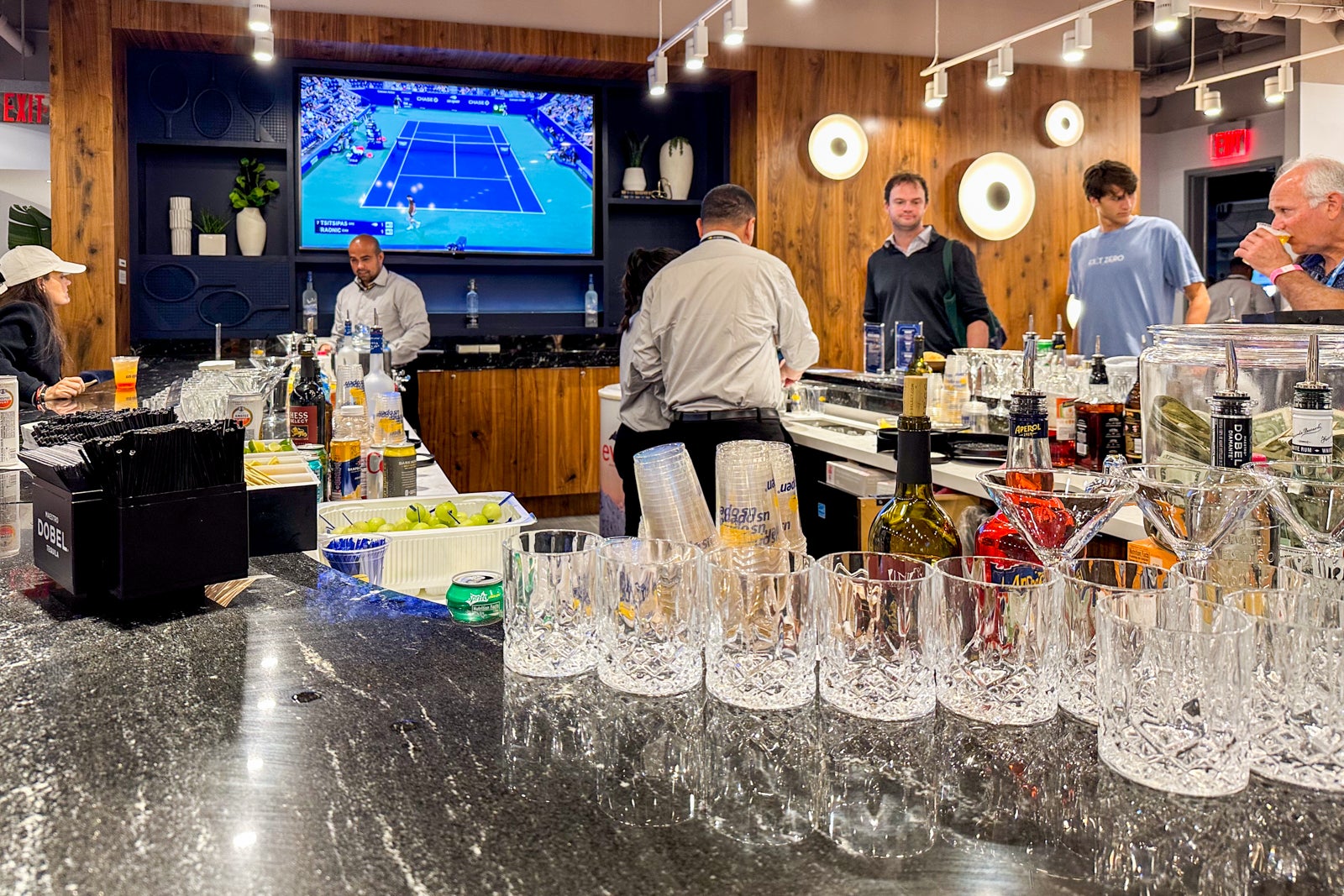 The Centurion Suite, which is on the second level of Louis Armstrong Stadium and has been a staple at the U.S. Open fan experience for the past few years, is open between noon and 8 p.m. from Monday, Aug. 28, to Wednesday, Sept. 6. Those who hold the following cards can access it:
The Business Centurion® Card from American Express
The information for The Centurion Card from American Express and The Business Centurion Card from American Express has been collected independently by The Points Guy. The card details on this page have not been reviewed or provided by the card issuer.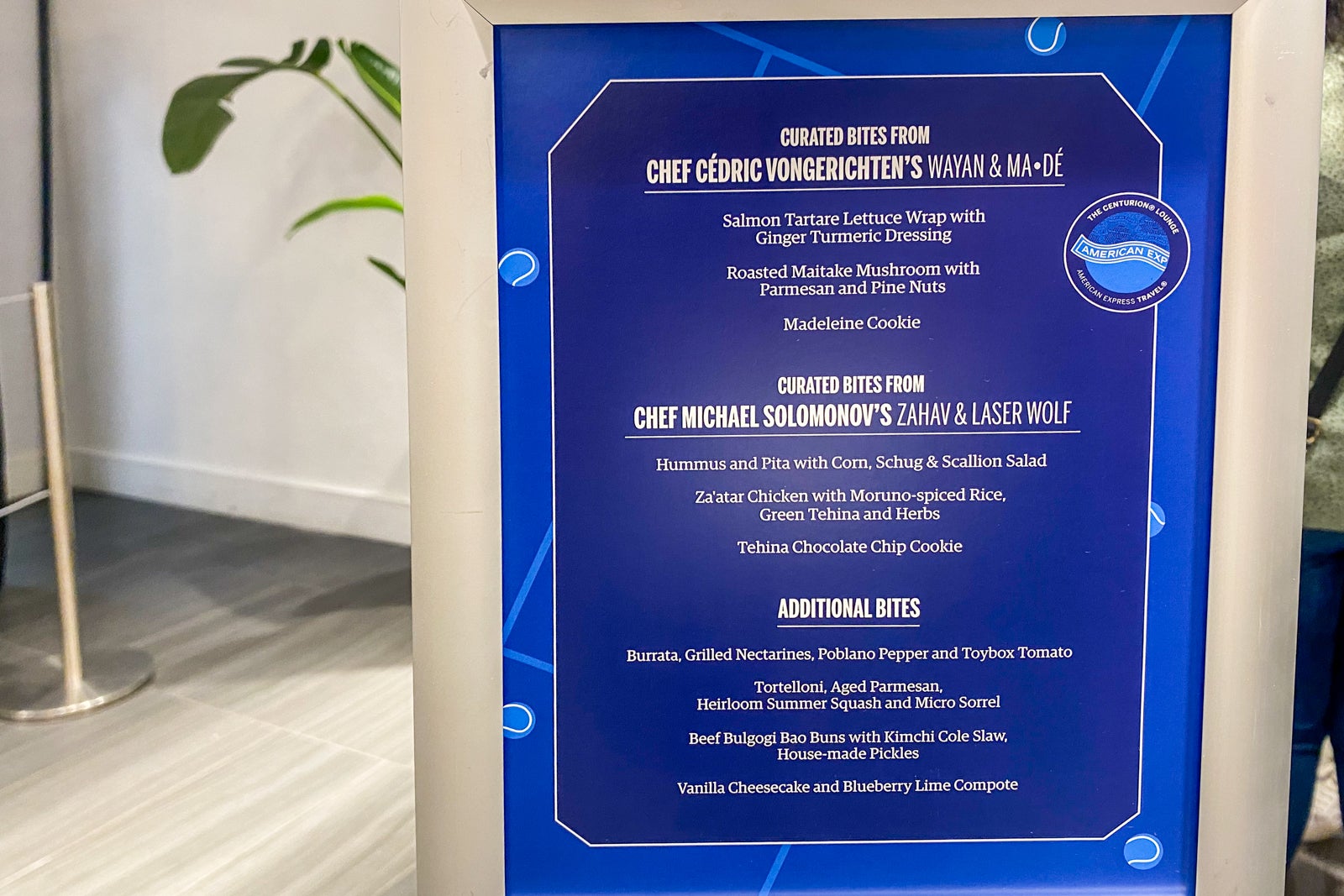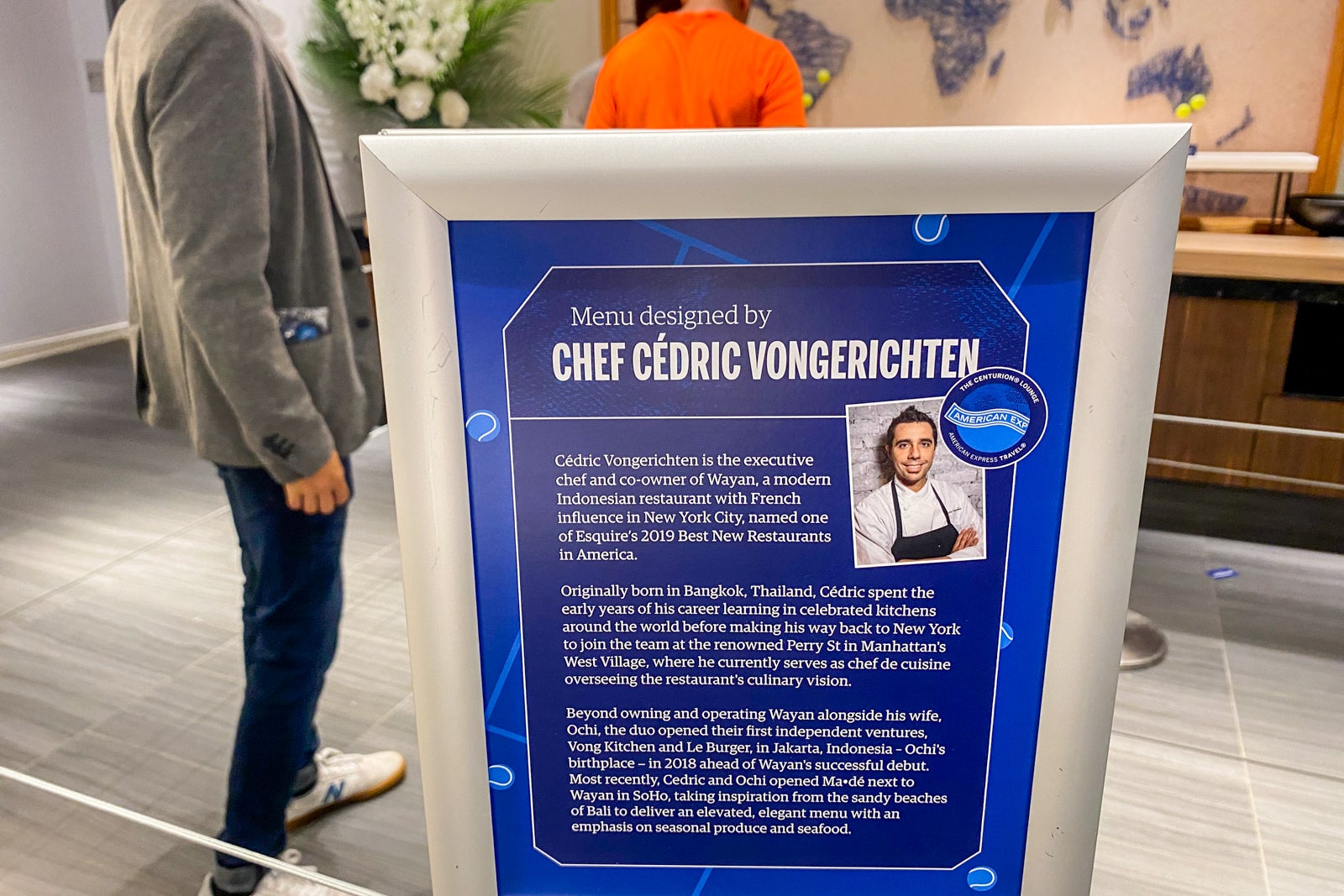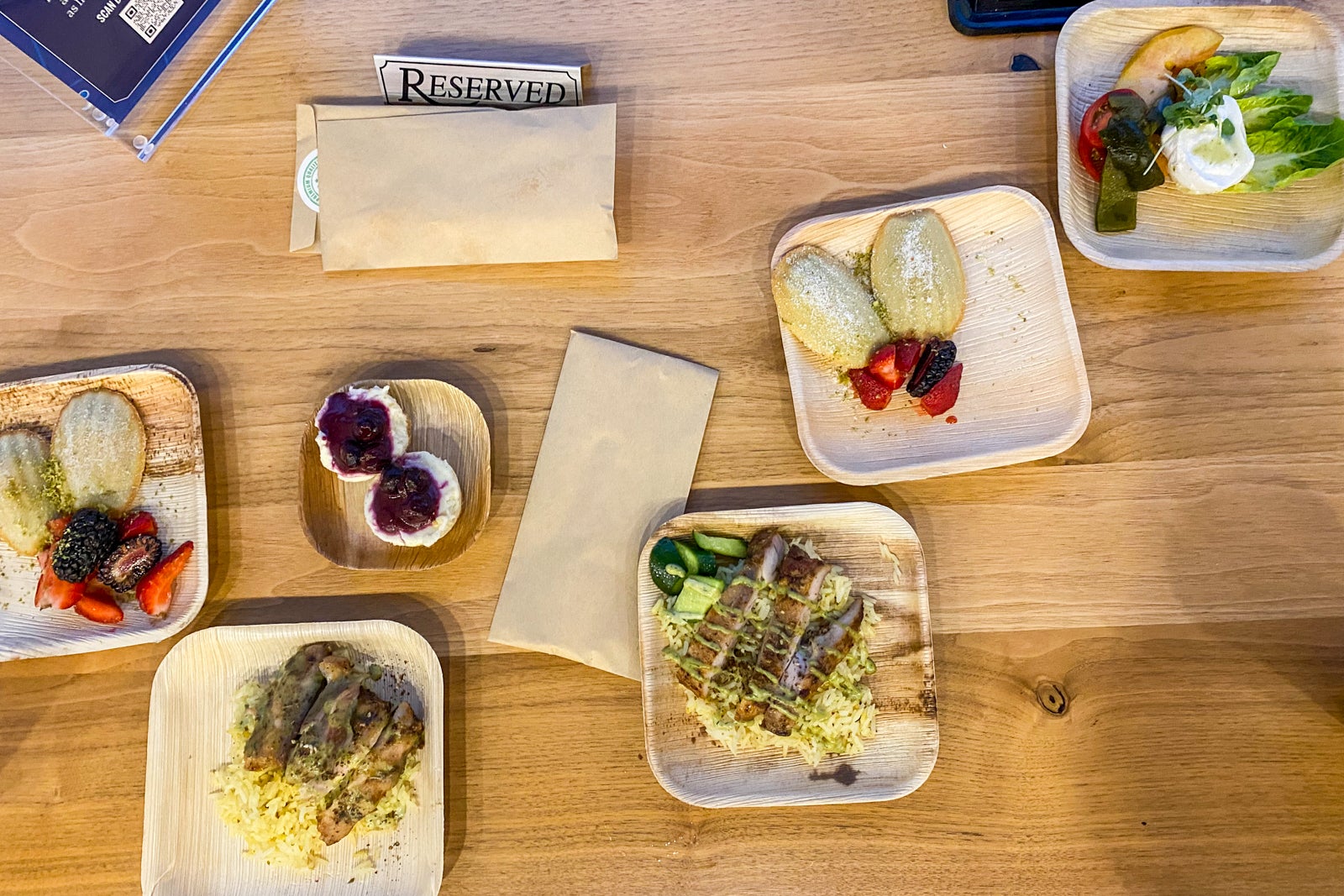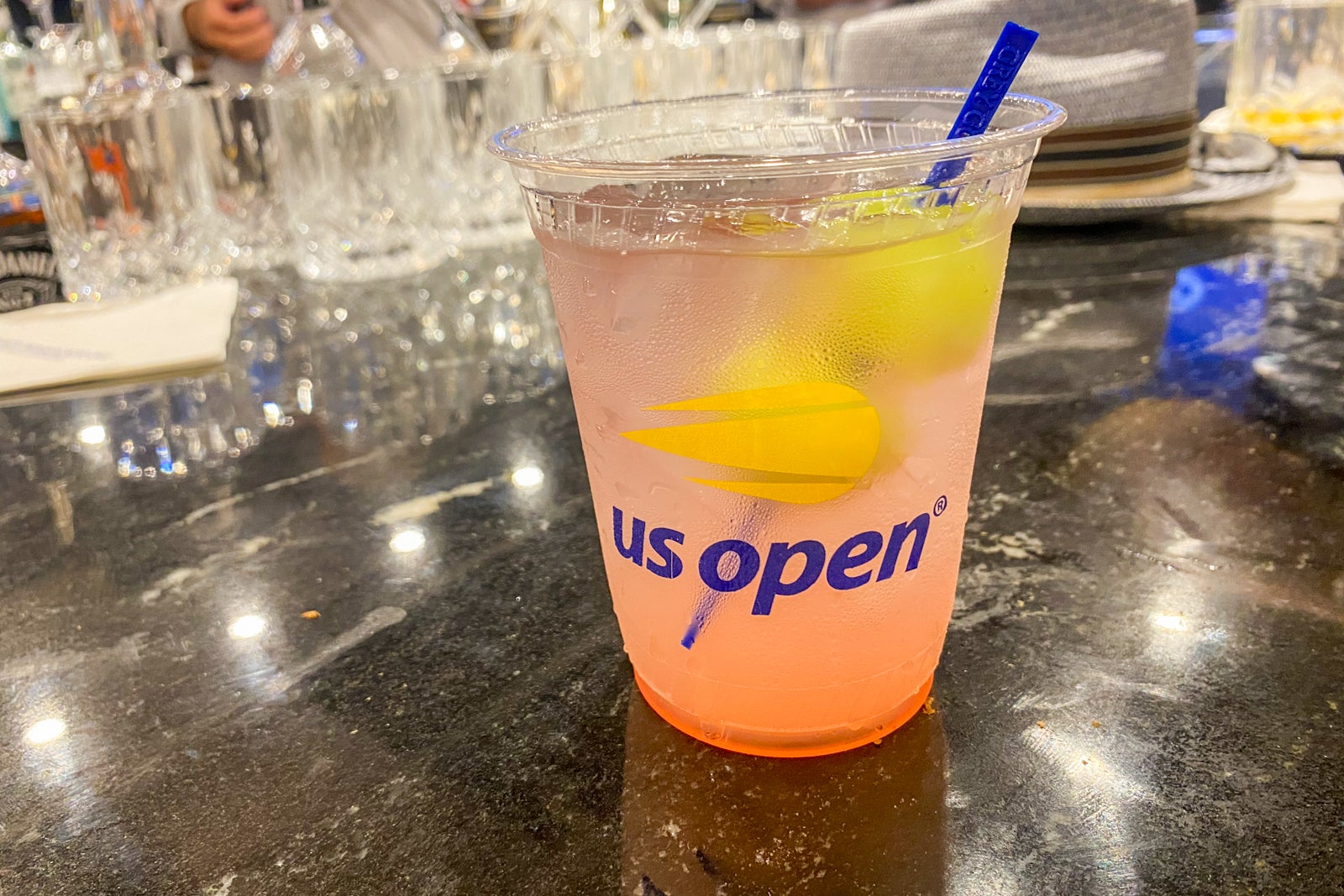 In the lounge, you'll find dishes curated by Cedric Vongerichten and Michael Solomonov, the executive chef partners of the Centurion Lounges in LaGuardia Airport (LGA) and Philadelphia International Airport (PHL), respectively. You'll also find cocktails curated by Centurion Lounge mixologist Jim Meehan.
The menu features hummus and pita with corn, za'atar chicken with moruno-spiced rice, tortelloni with heirloom squash and beef bulgogi buns with kimchi coleslaw. For drinks, the tournament's signature Honey Deuce drink is available, along with a variety of wines and cocktails.
The food offerings are complimentary to all guests, and each cardmember will receive a drink token (one for Platinum cardholders and two for Centurion members) to redeem at the lounge.
Inside, the lounge feels and looks like a Centurion Lounge you'd find at an airport, just with a bit more lounge seating and fewer tables.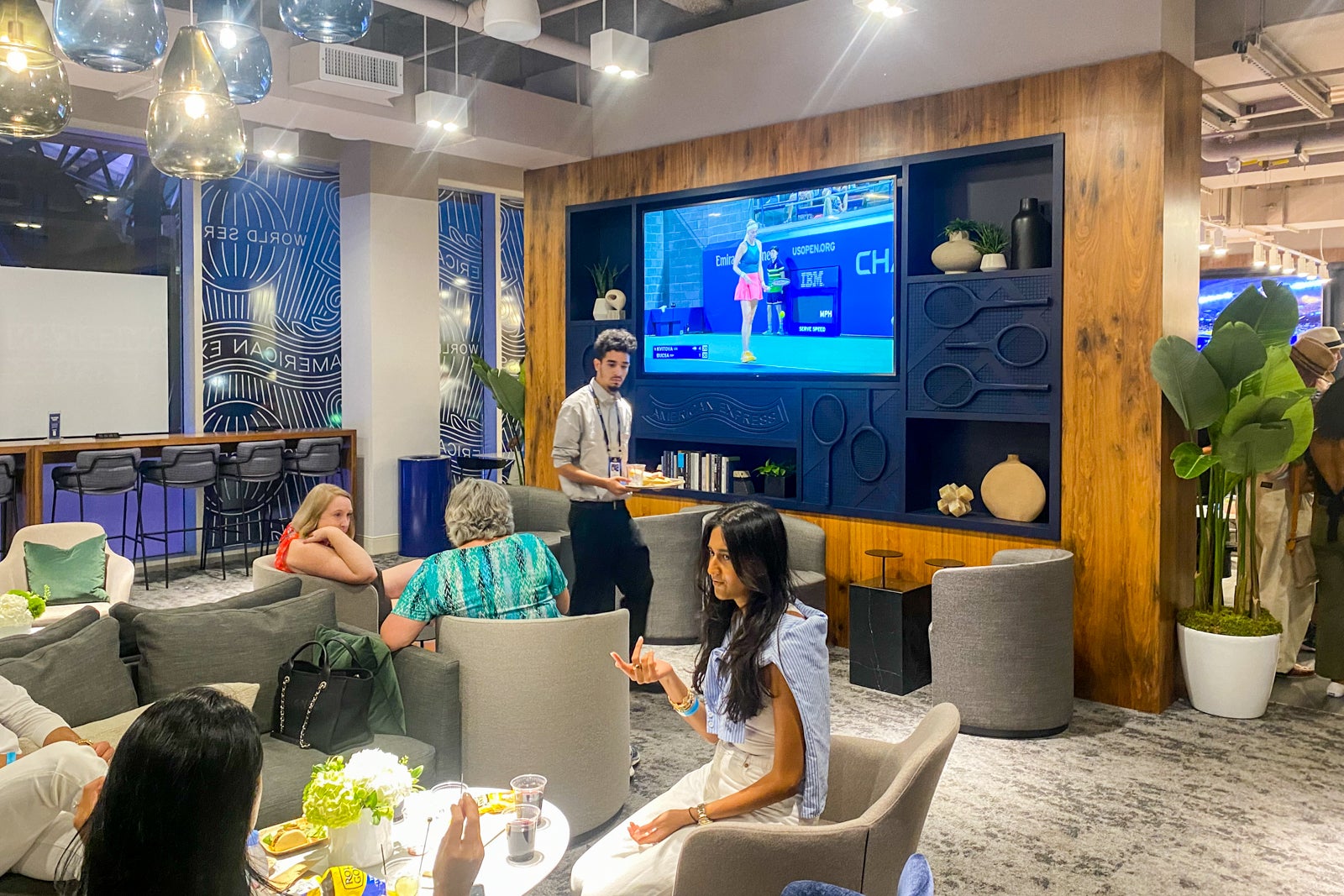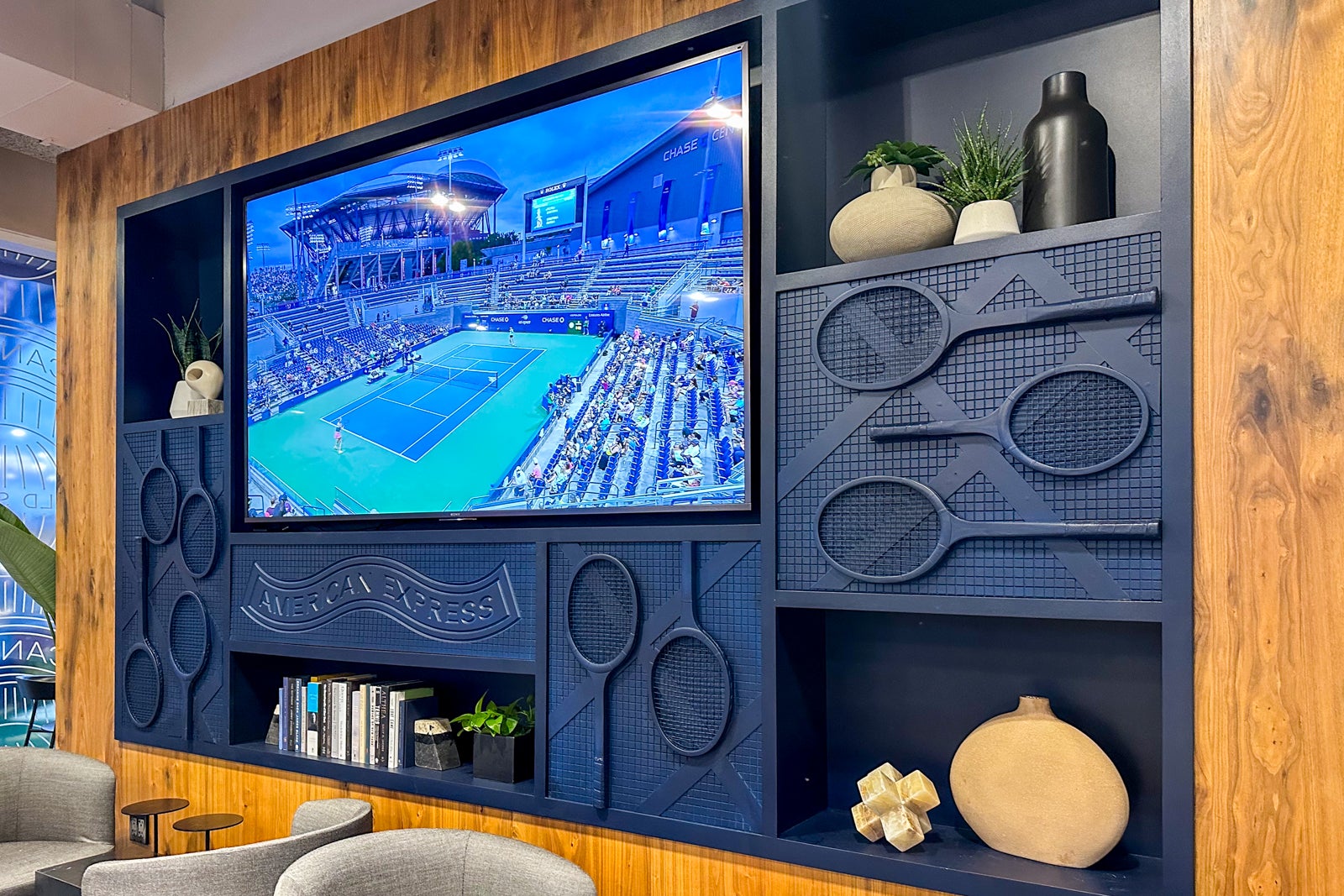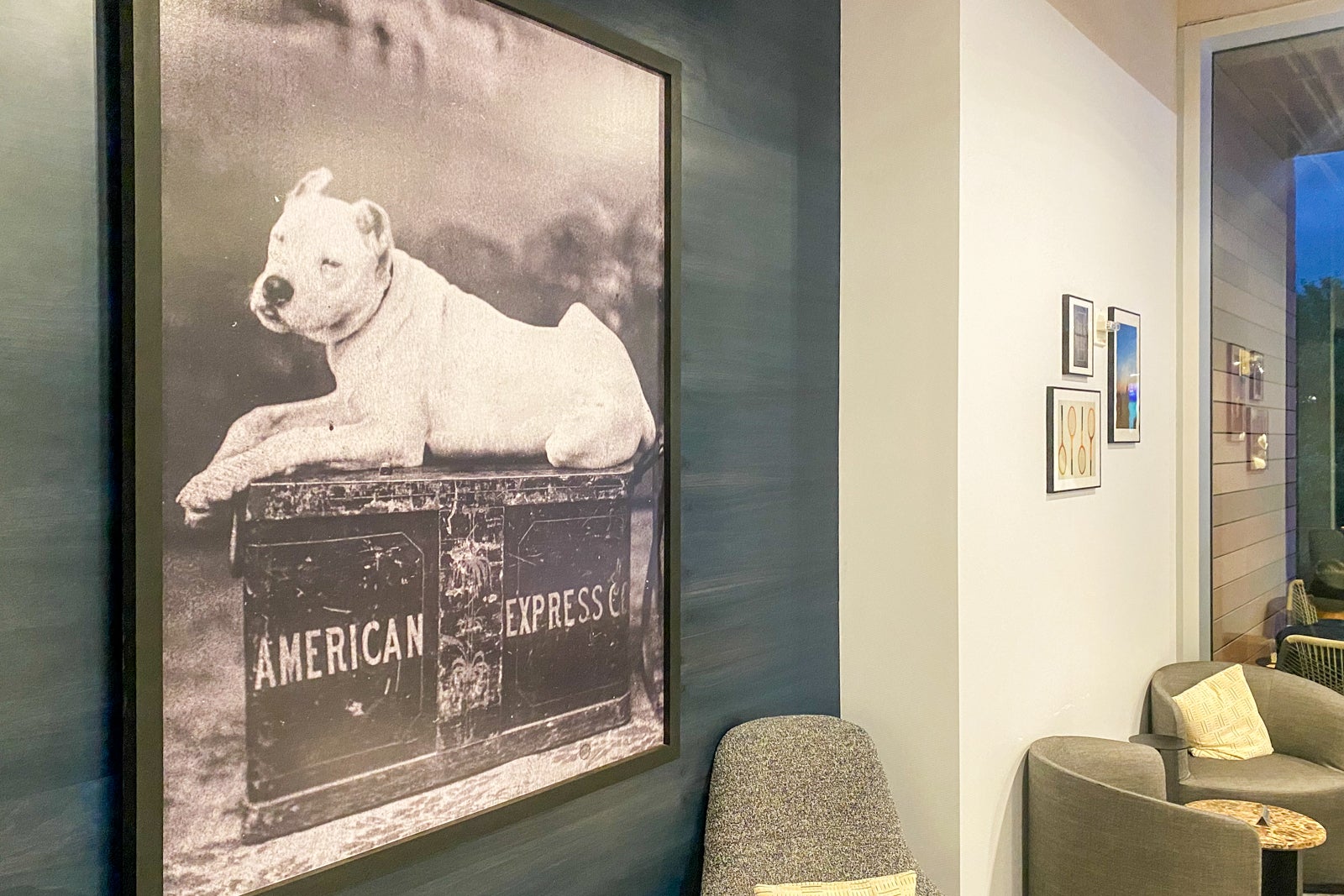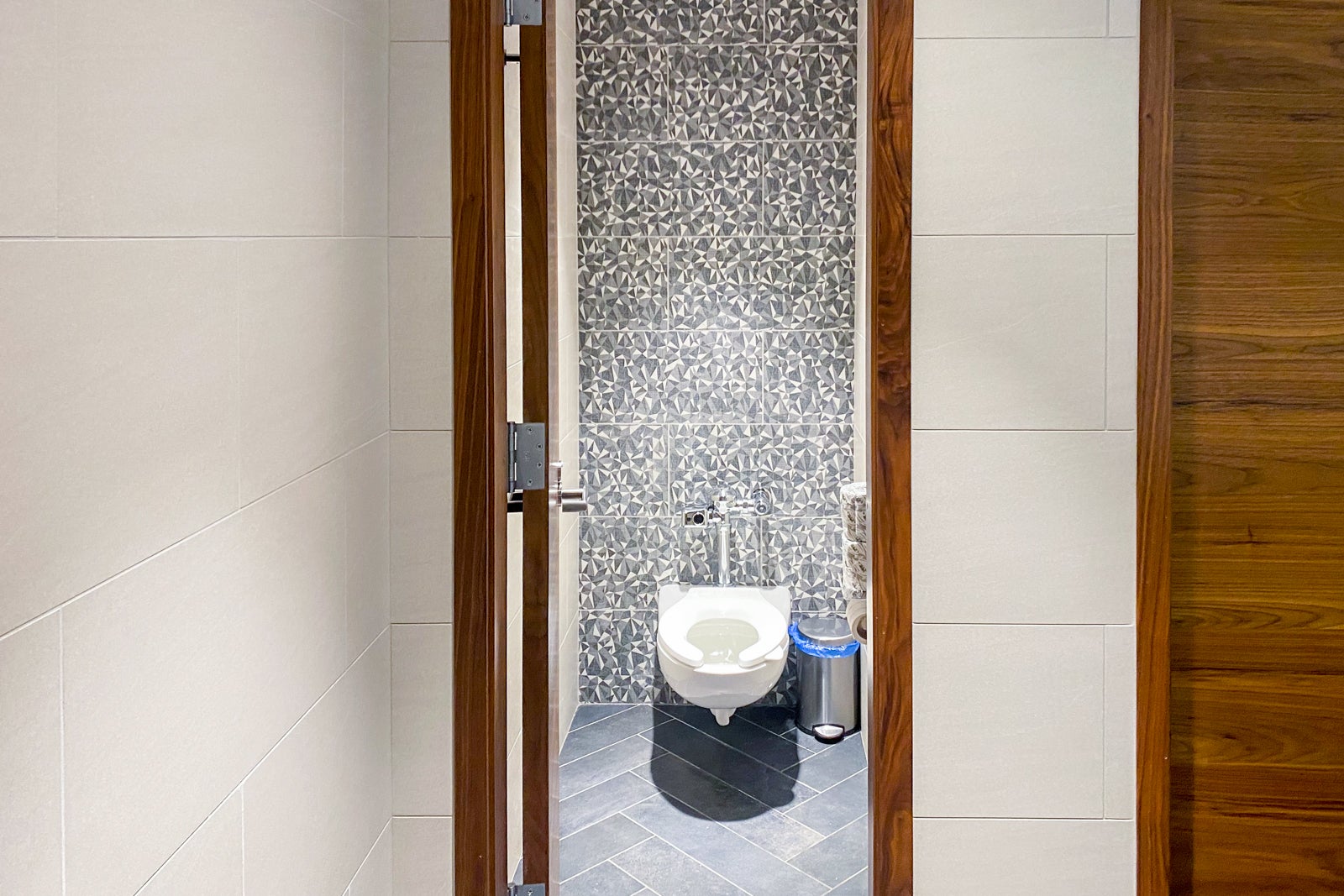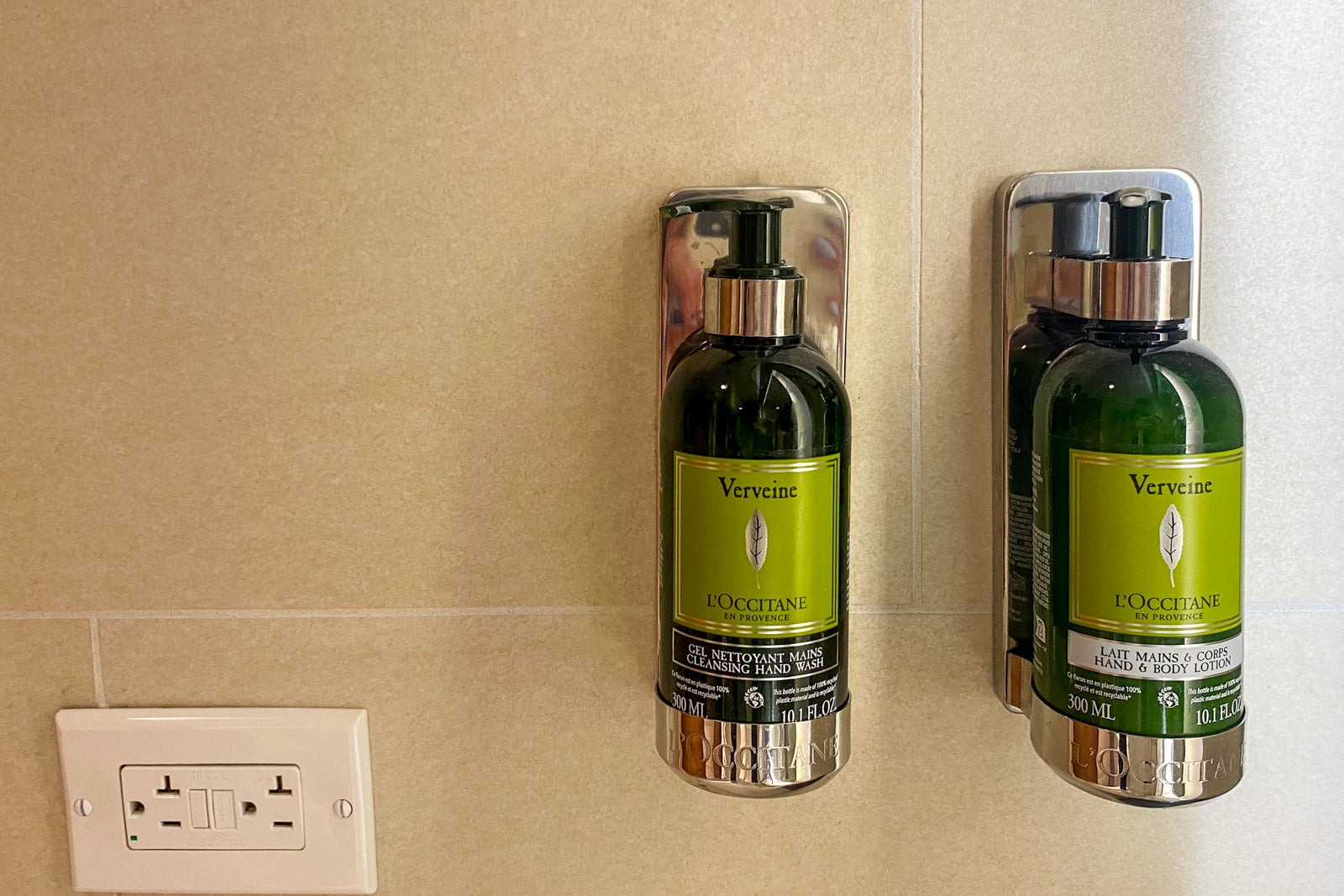 There's also an immersive activation where guests can create a personalized leather passport cover based on results from a quiz to determine what type of traveler they are.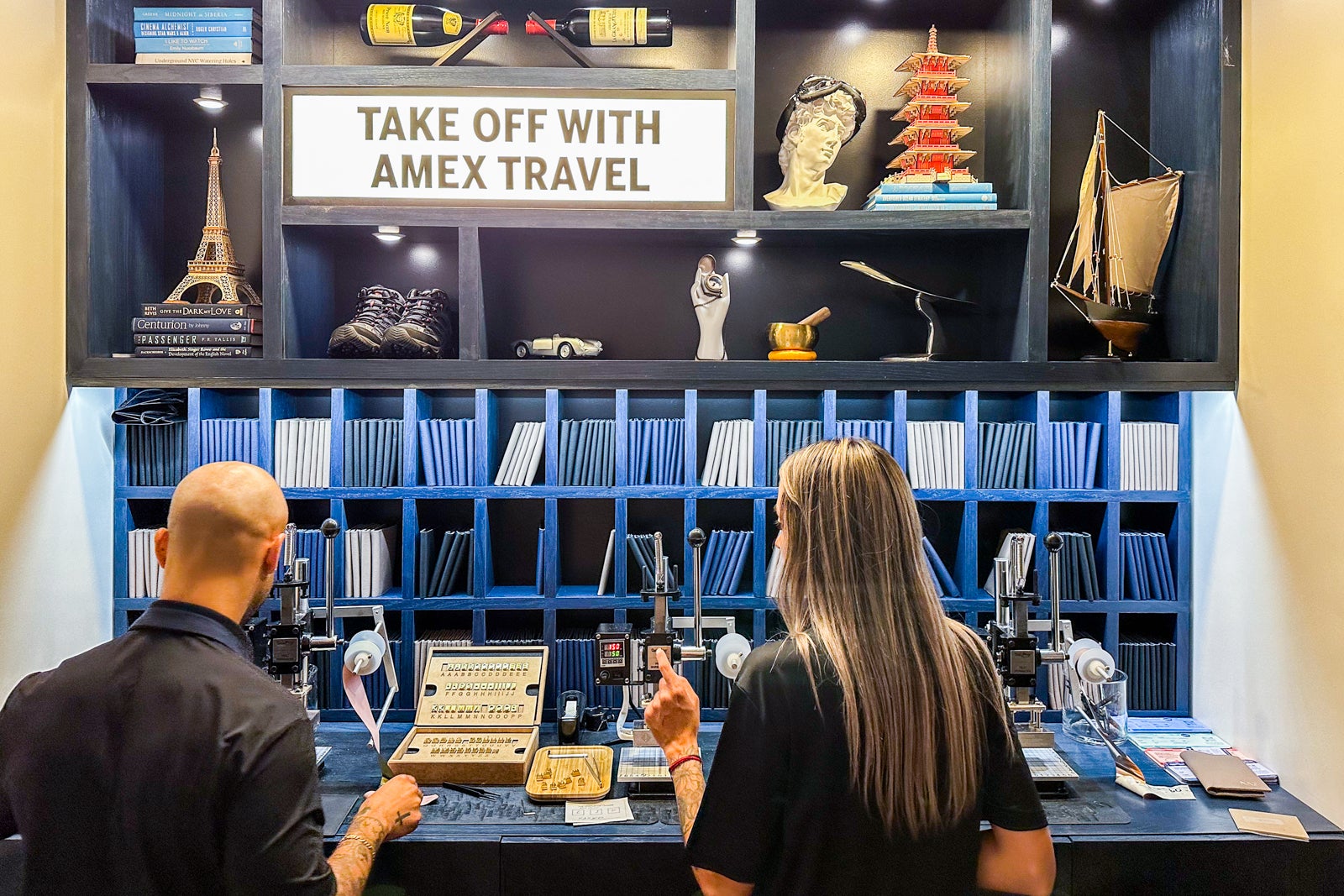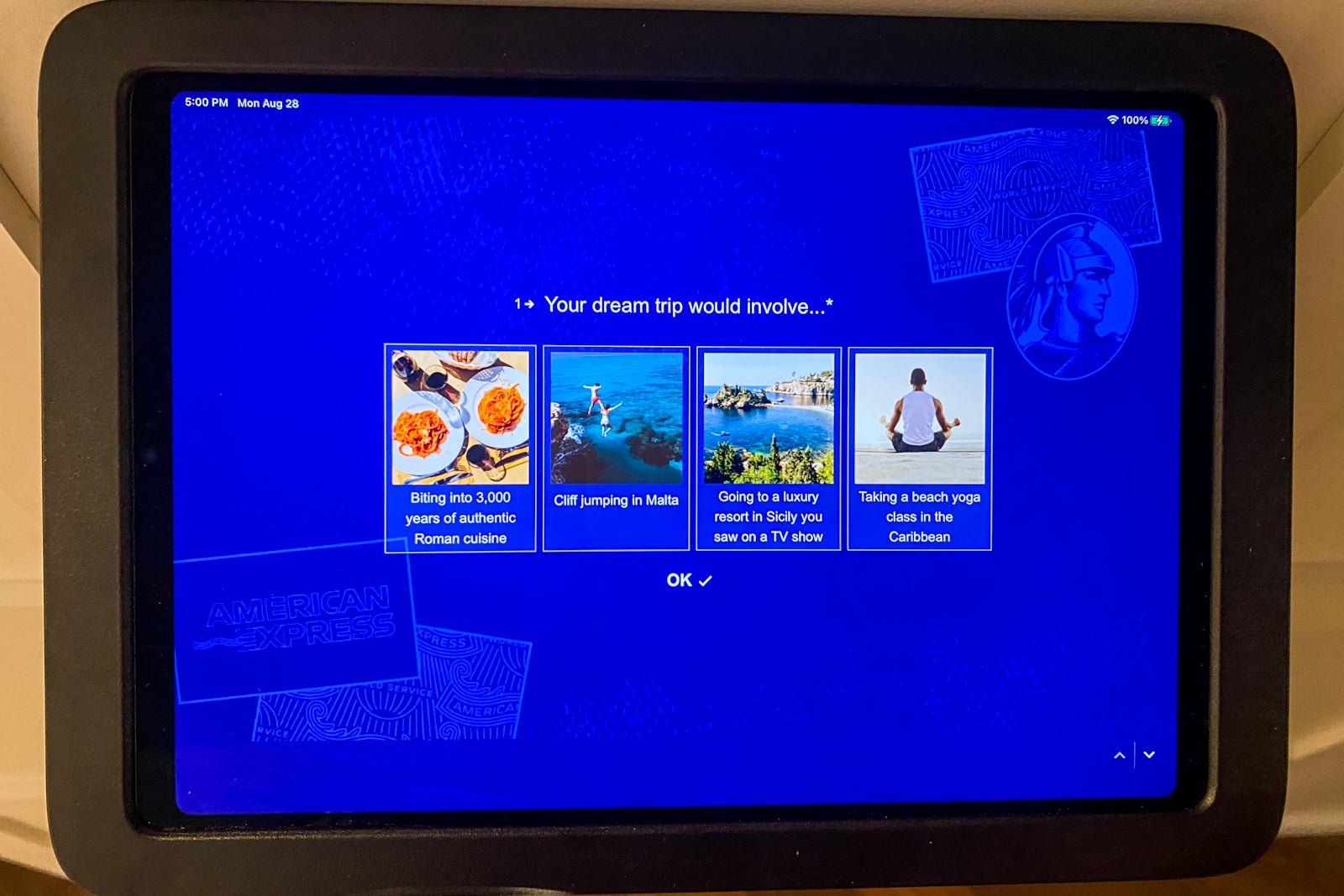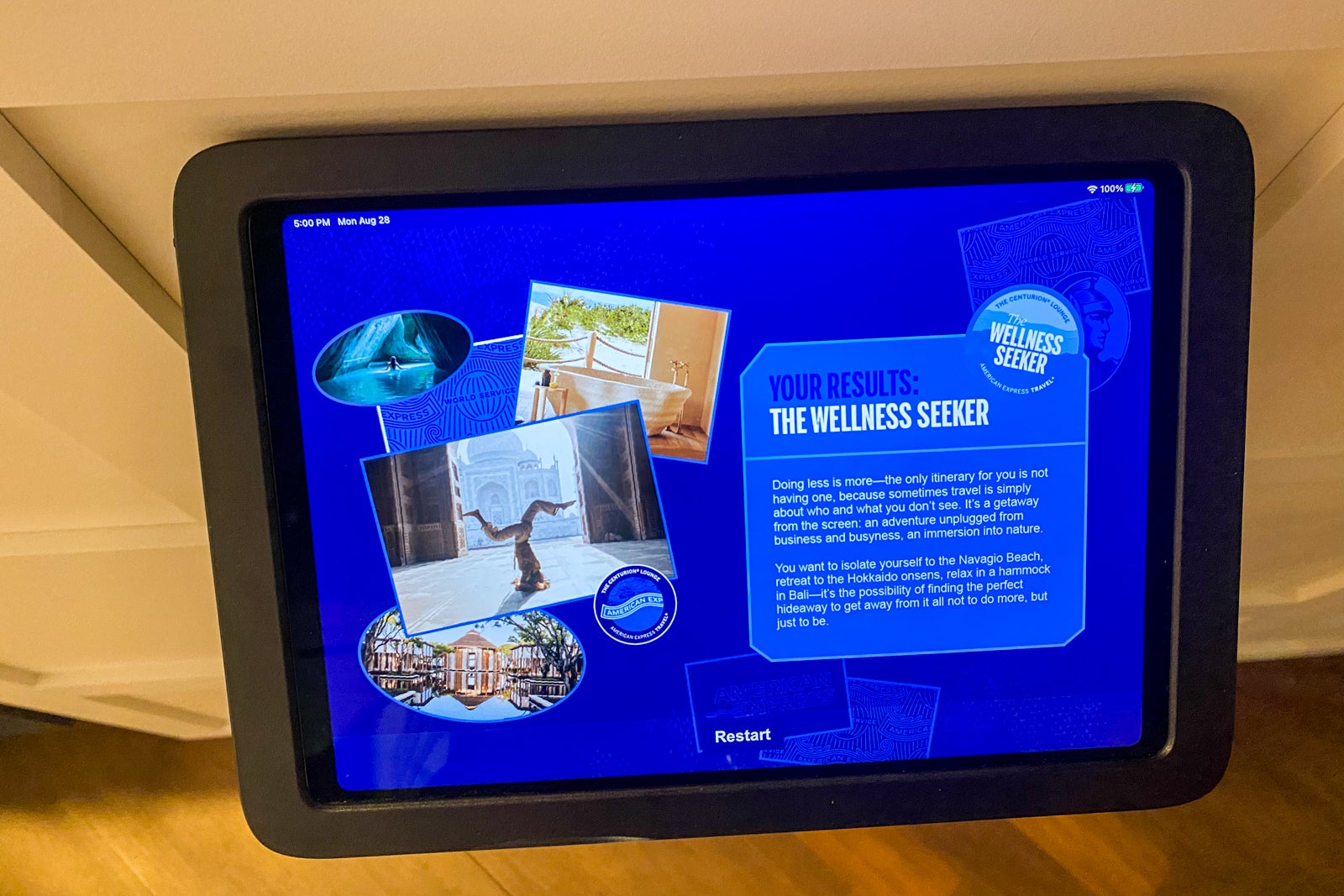 When reservations opened via Resy, the lounge sold out within five minutes. Hopeful cardmembers who failed to book a spot are encouraged to sign up for the lounge's waitlist in person or set up to receive a Resy notification for any last-minute openings.
Platinum cardholders can make reservations for a table for up to two people, while Centurion cardholders may make reservations for a table for up to four people. Each reservation provides up to one hour of lounge access.
All guests must be at least 21 years old.
The Card Member Lounge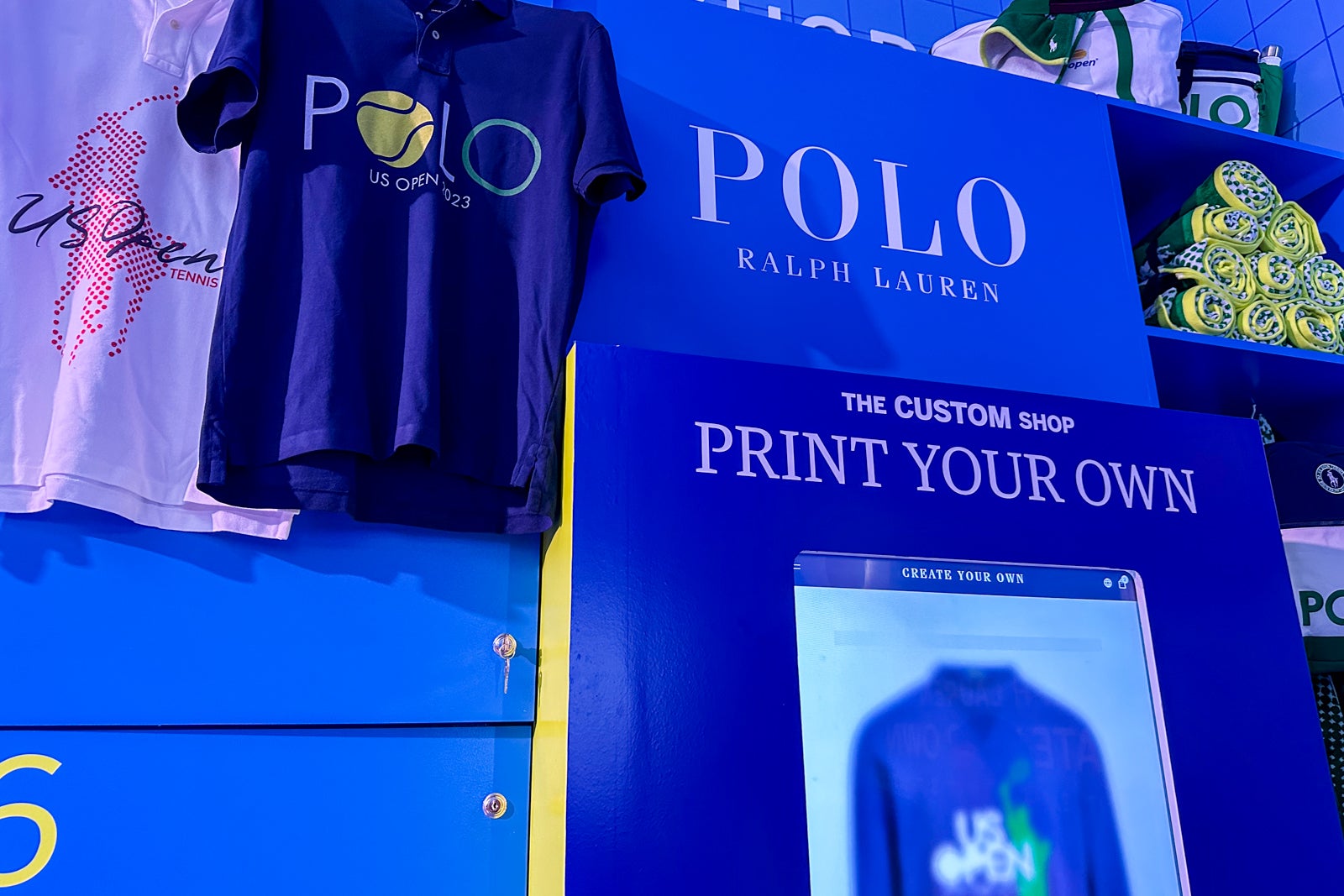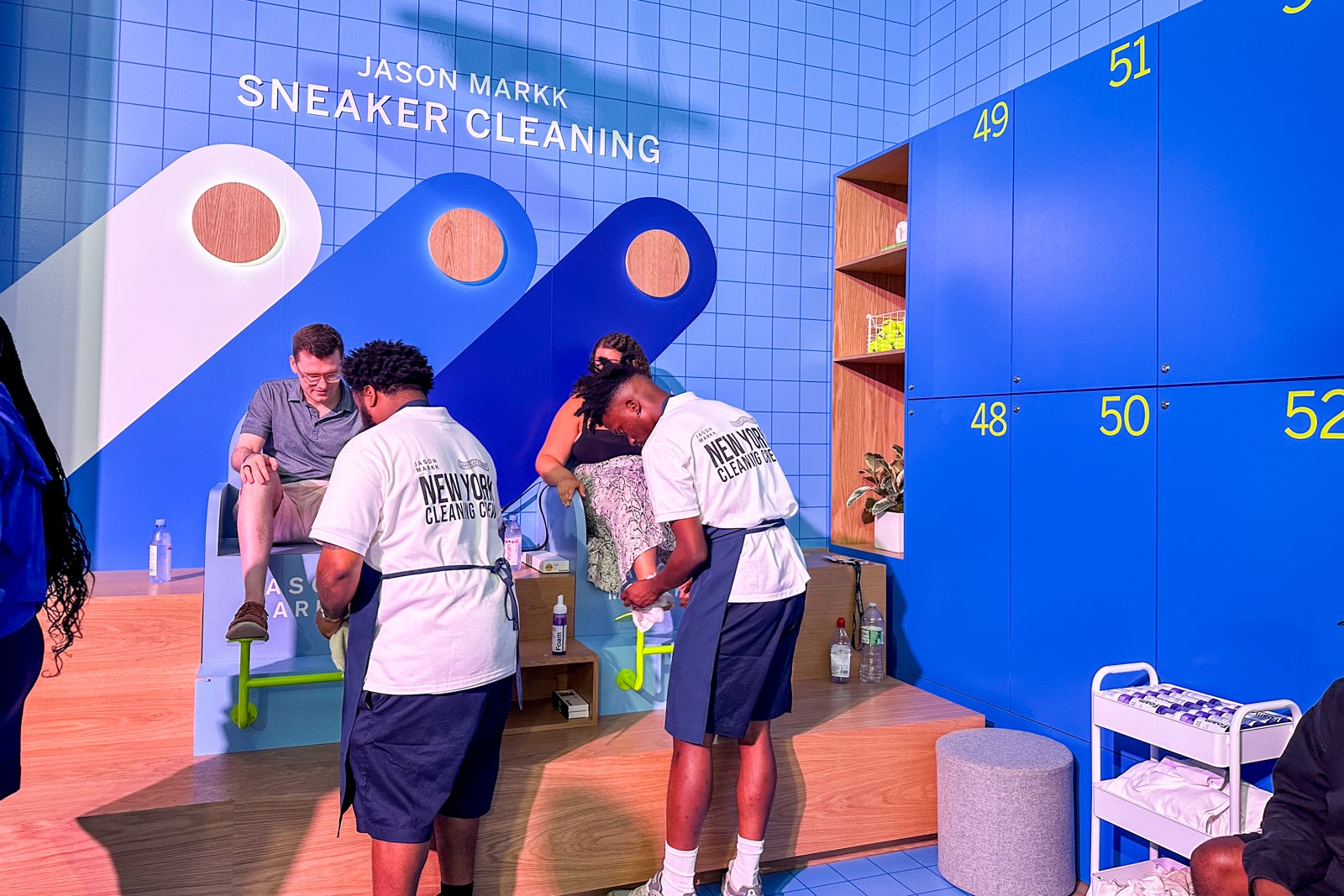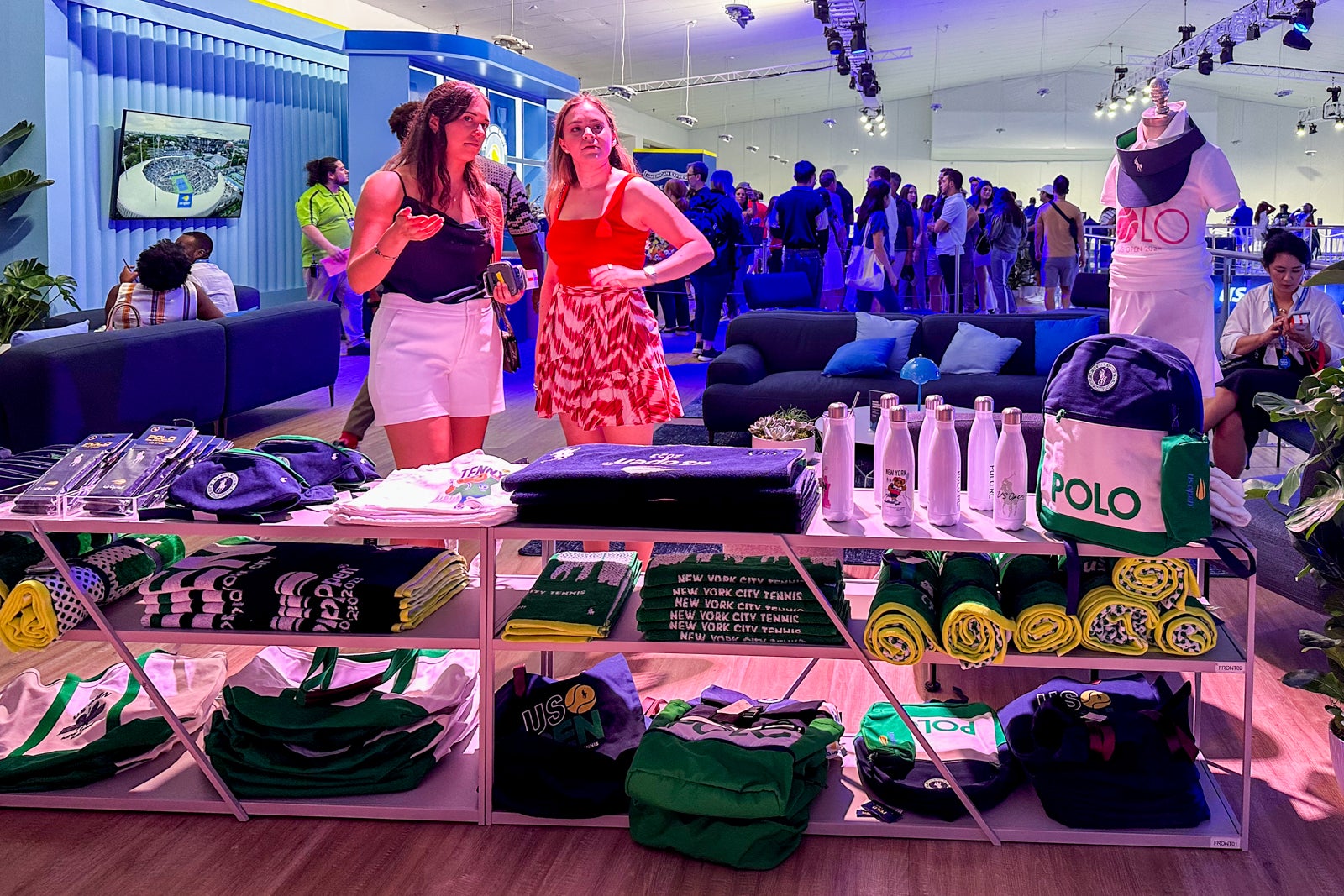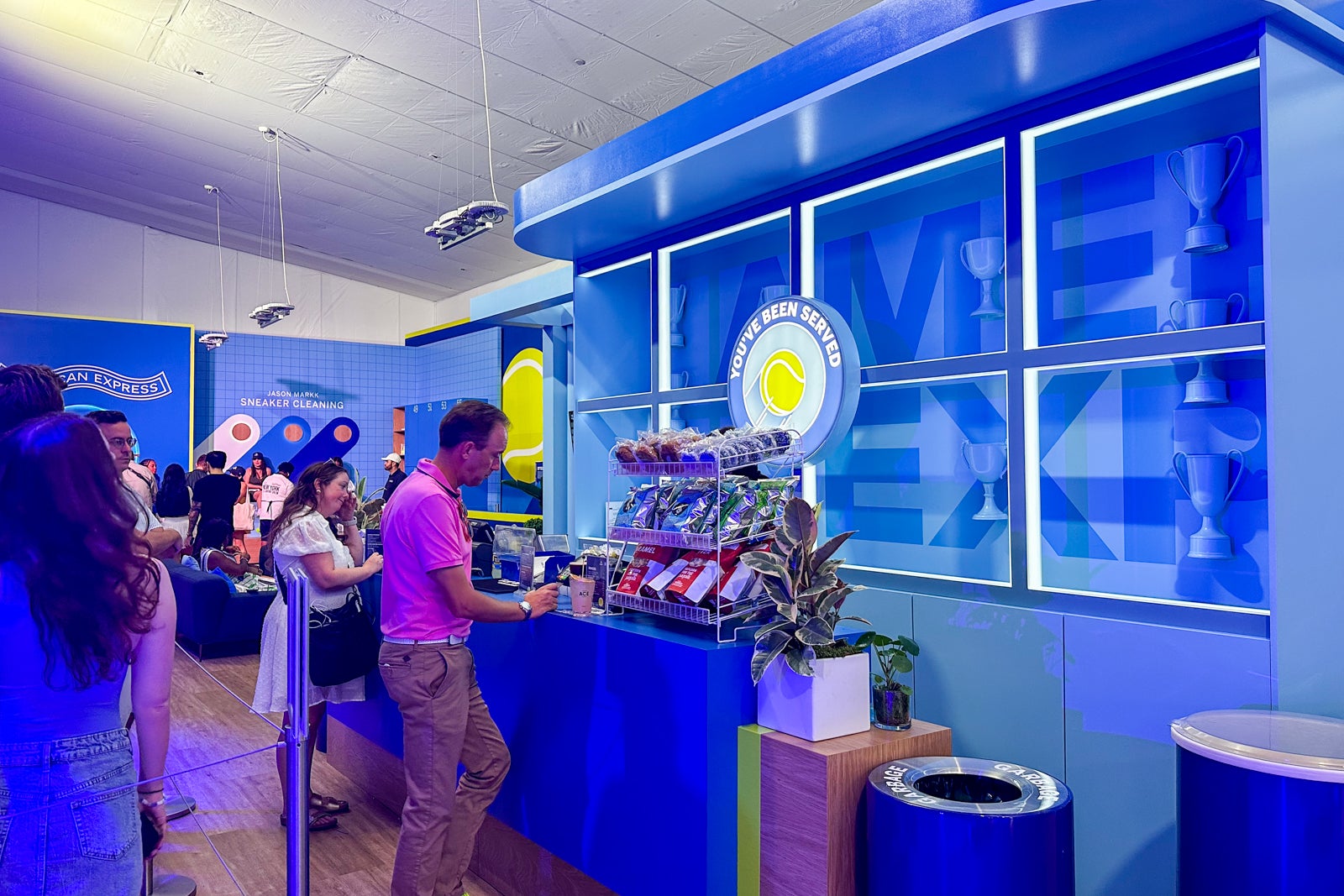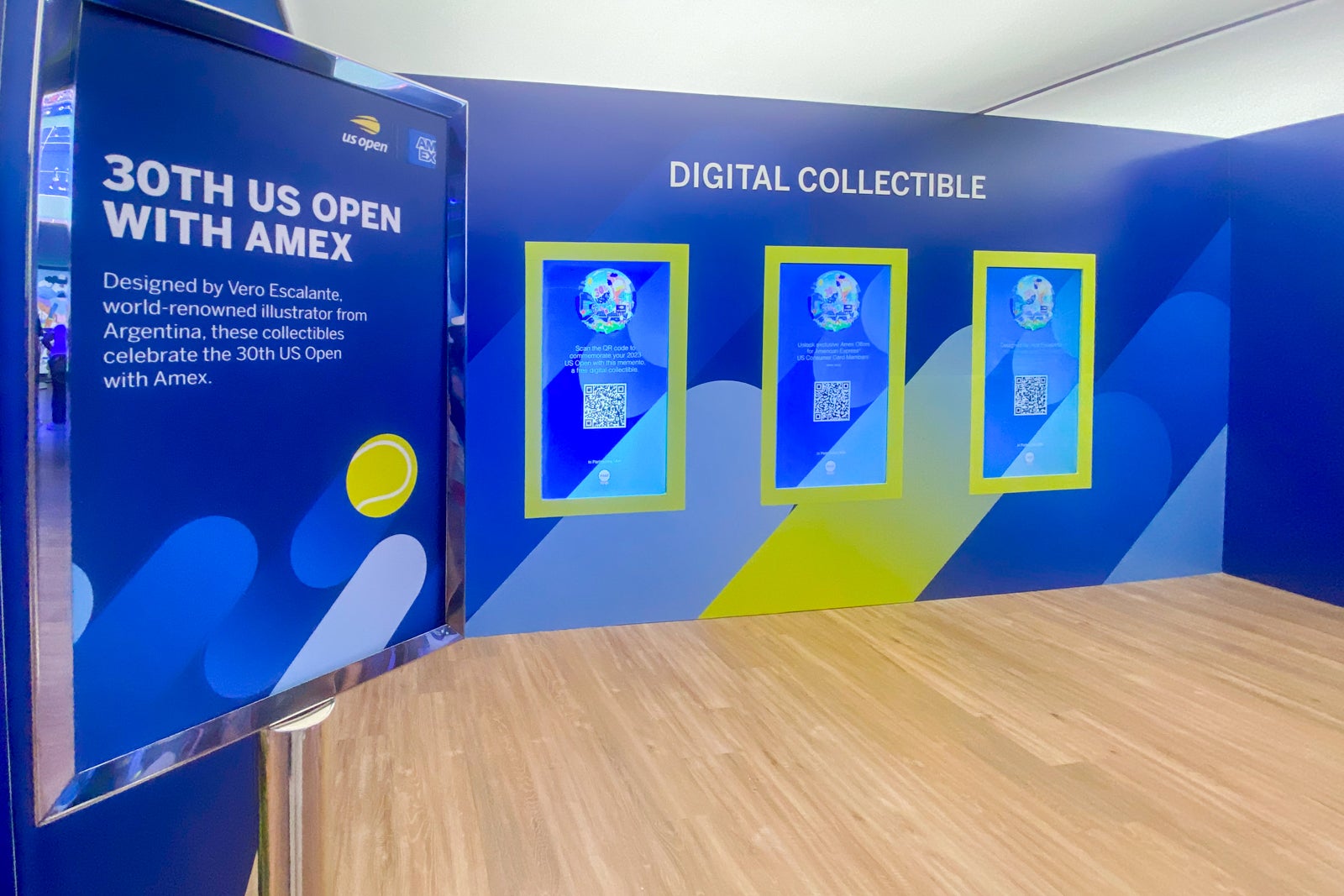 On the second floor, the Card Member Lounge welcomes all Amex cardholders and features a variety of immersive activations, including customizable, exclusive merchandise from Ralph Lauren (the official outfitter of the tournament), Lavazza espresso martinis, frozen Grey Goose Honey Deuces, Therabody massage therapy, Jason Markk sneaker cleaning services and free La Roche-Posay sunscreen.
Additionally, cardmembers can claim a new NFT digital collectible experience designed by Escalante to commemorate this year's tournament. Called Mint the Poap, cardholders can create an NFT and receive a variety of Amex offers in exchange, such as a token to cover their transportation to and from the U.S. Open or a spending offer.
Mobile chargers by Mophie are also available for use while in the lounge. You can also enter for the chance to win an Amex radio in a vending machine. However, note that Amex radios are available and free throughout the grounds.
Entrance is first come, first served, and cardholders can bring two guests.
The American Express Fan Experience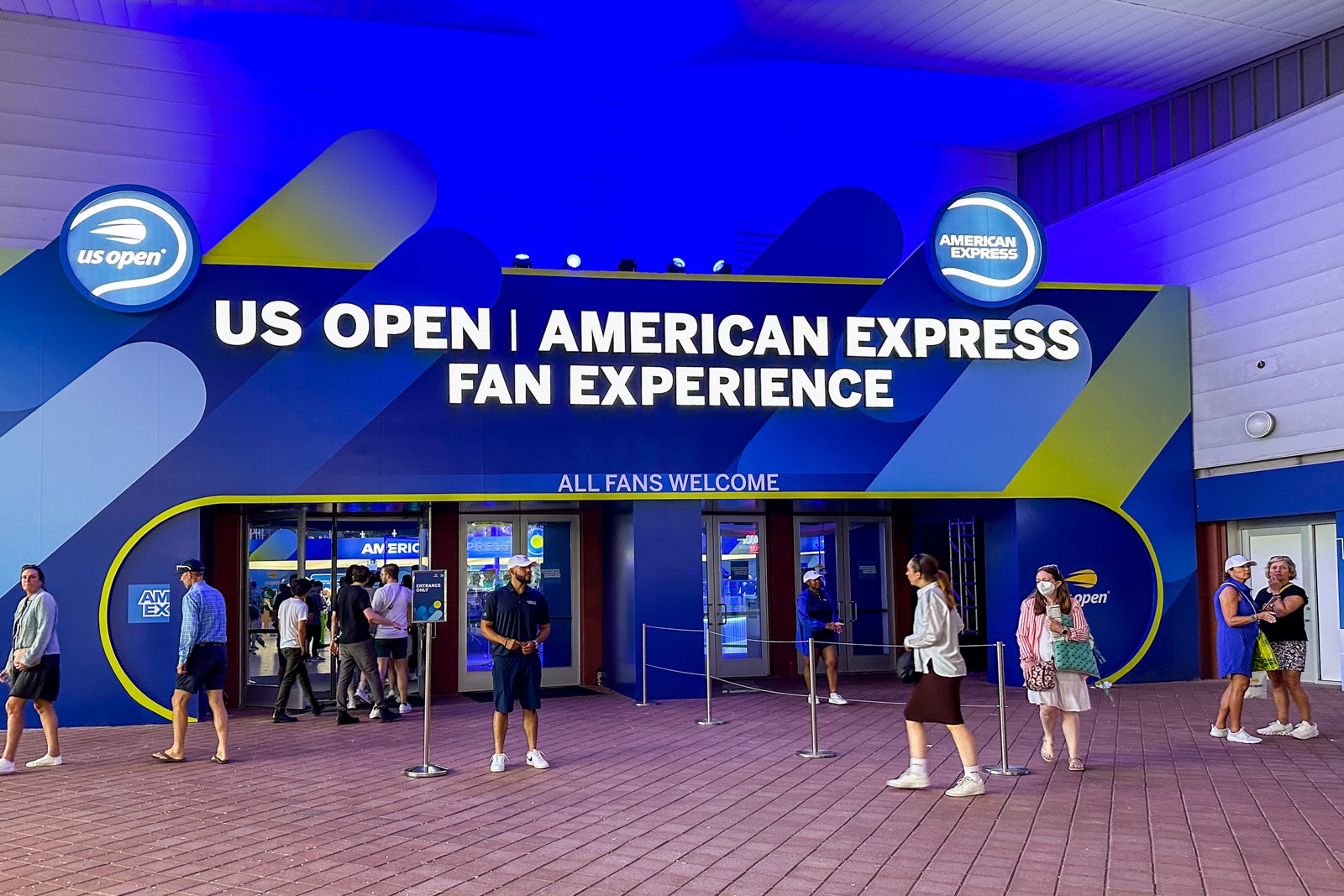 Outside the Centurion Lounge, additional Amex experiences are housed under the umbrella of the Fan Experience. Specifically, there is a lower-level area of the Card Member Lounge for any guest attending the tournament. It is open daily from 9:30 a.m. to 8:30 p.m.
Other Amex activations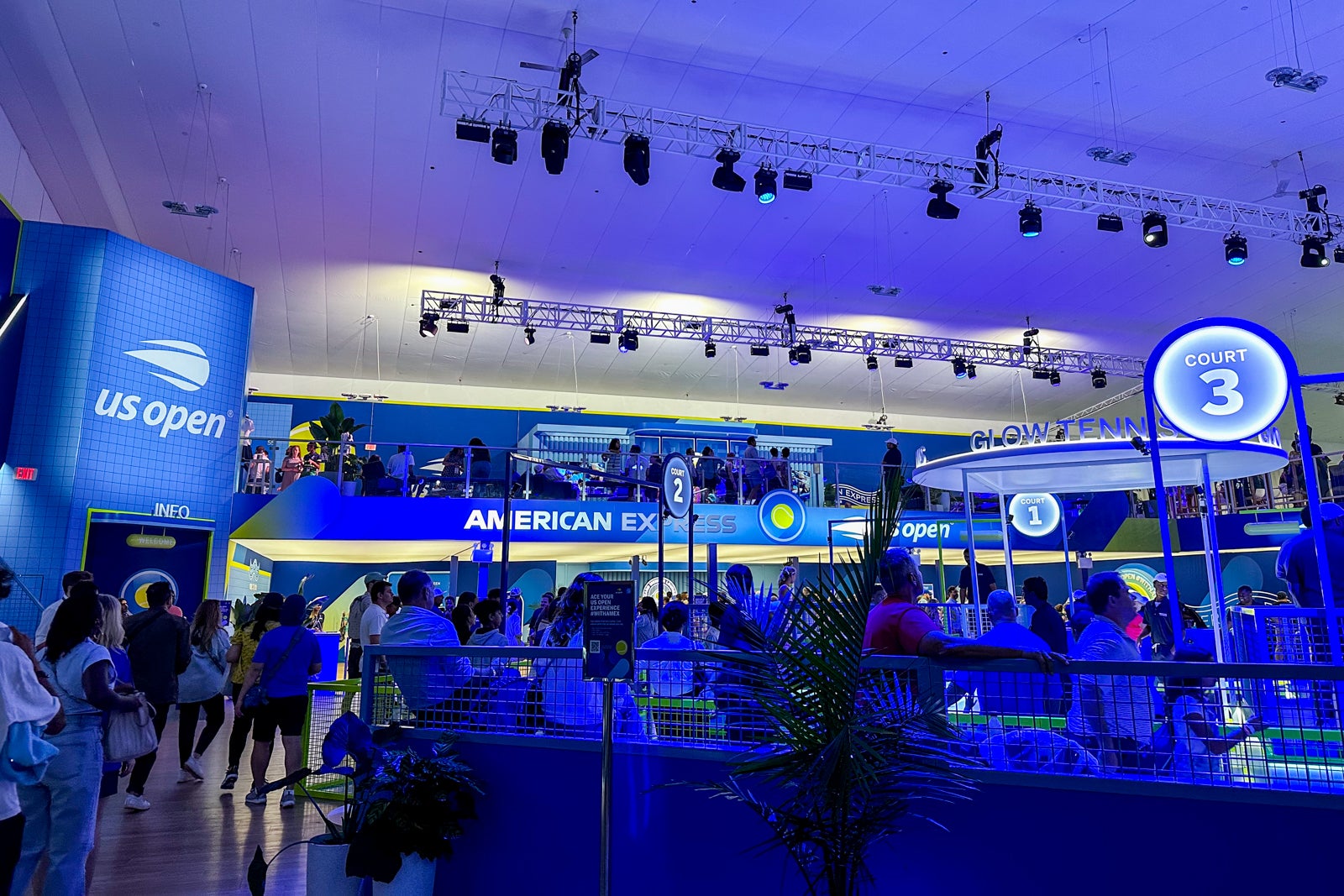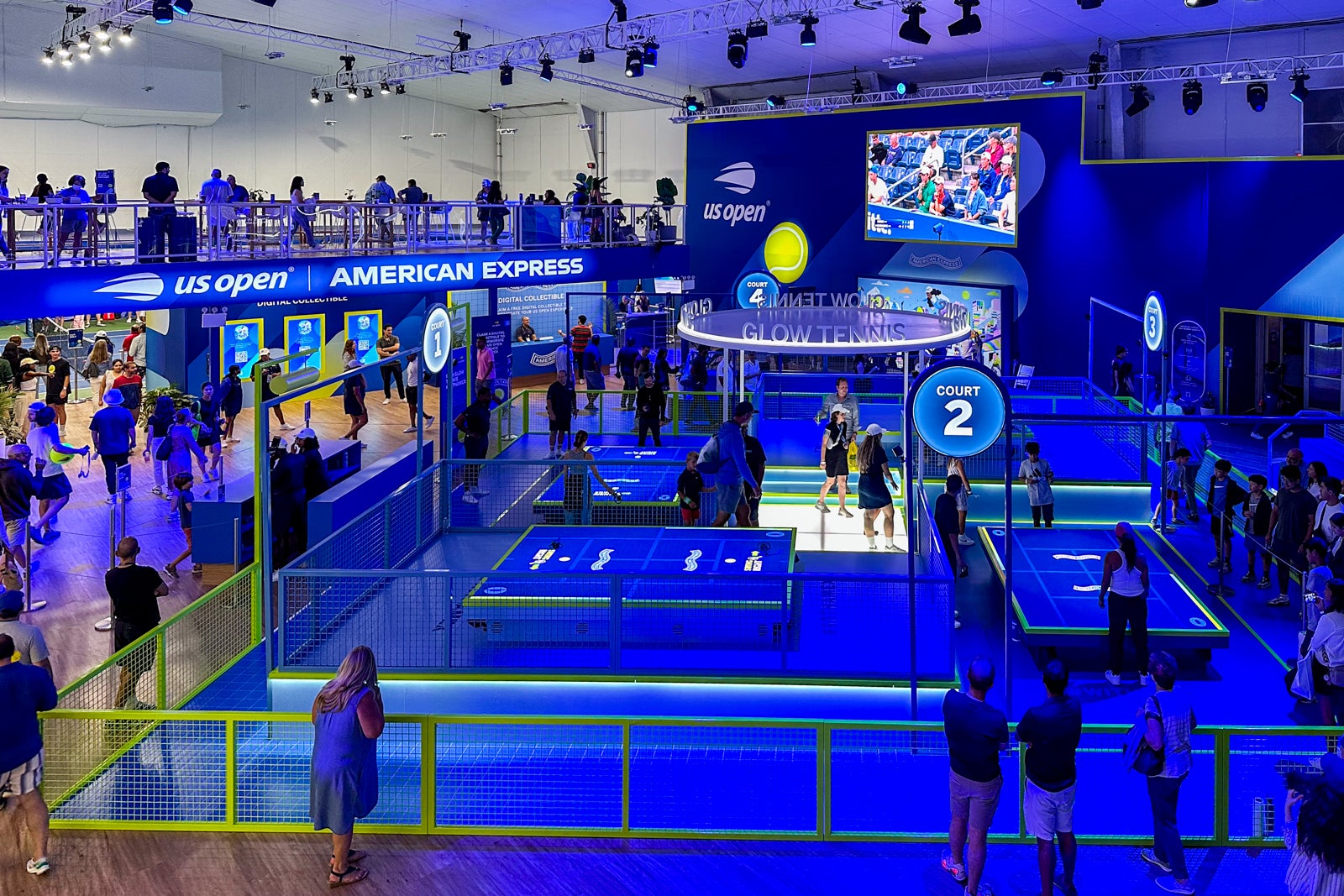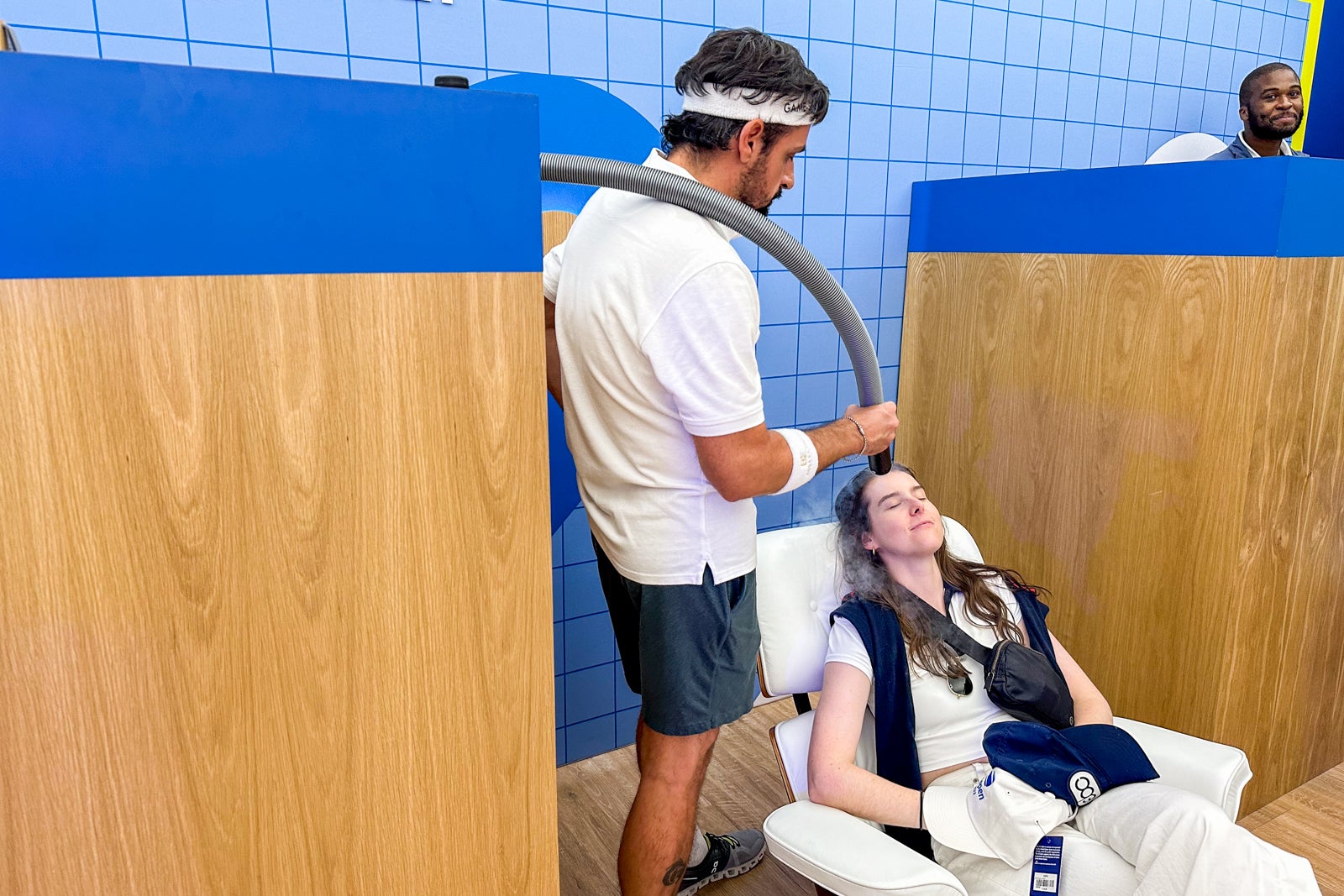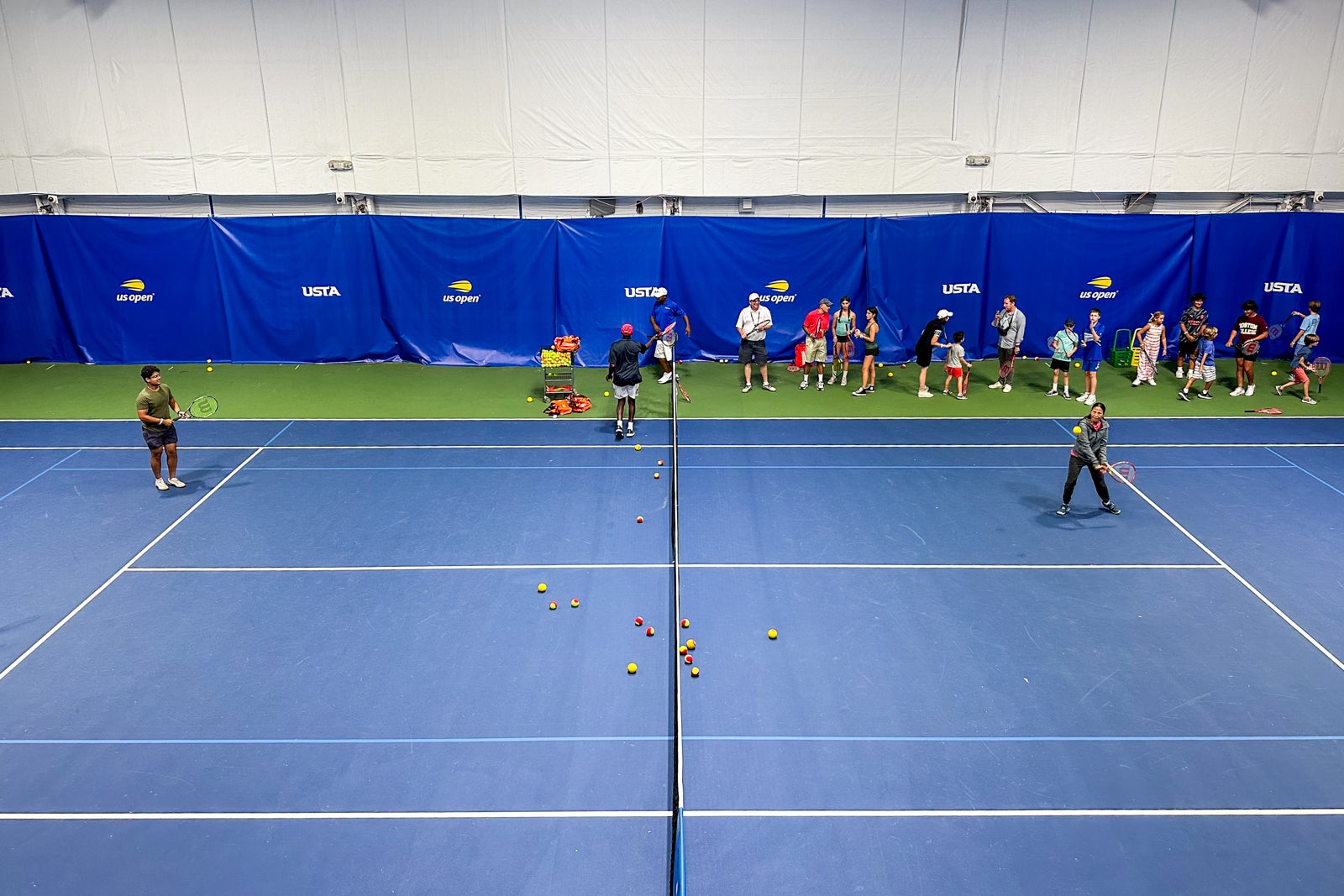 Downstairs, any U.S. Open guest can take advantage of cryofacials such as cryotherapy by Kollectiv, Glow Tennis (think: Wii tennis for a mixed-reality game) and a full-size tennis court with free play.
There's also the Amex Shop in the South Plaza, accessible to any Amex cardholder. Here, you can purchase various snacks, beverages and exclusive USTA merchandise.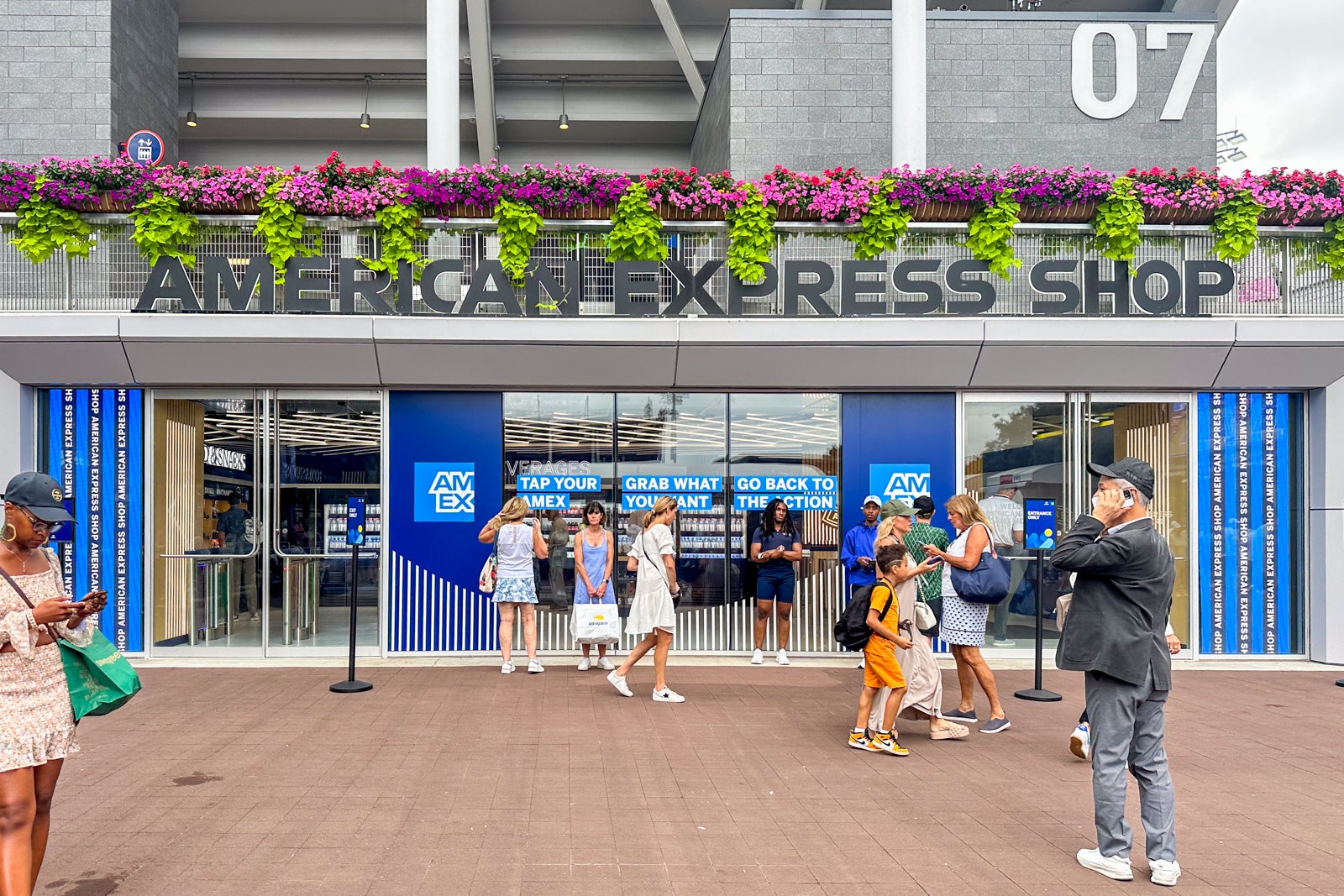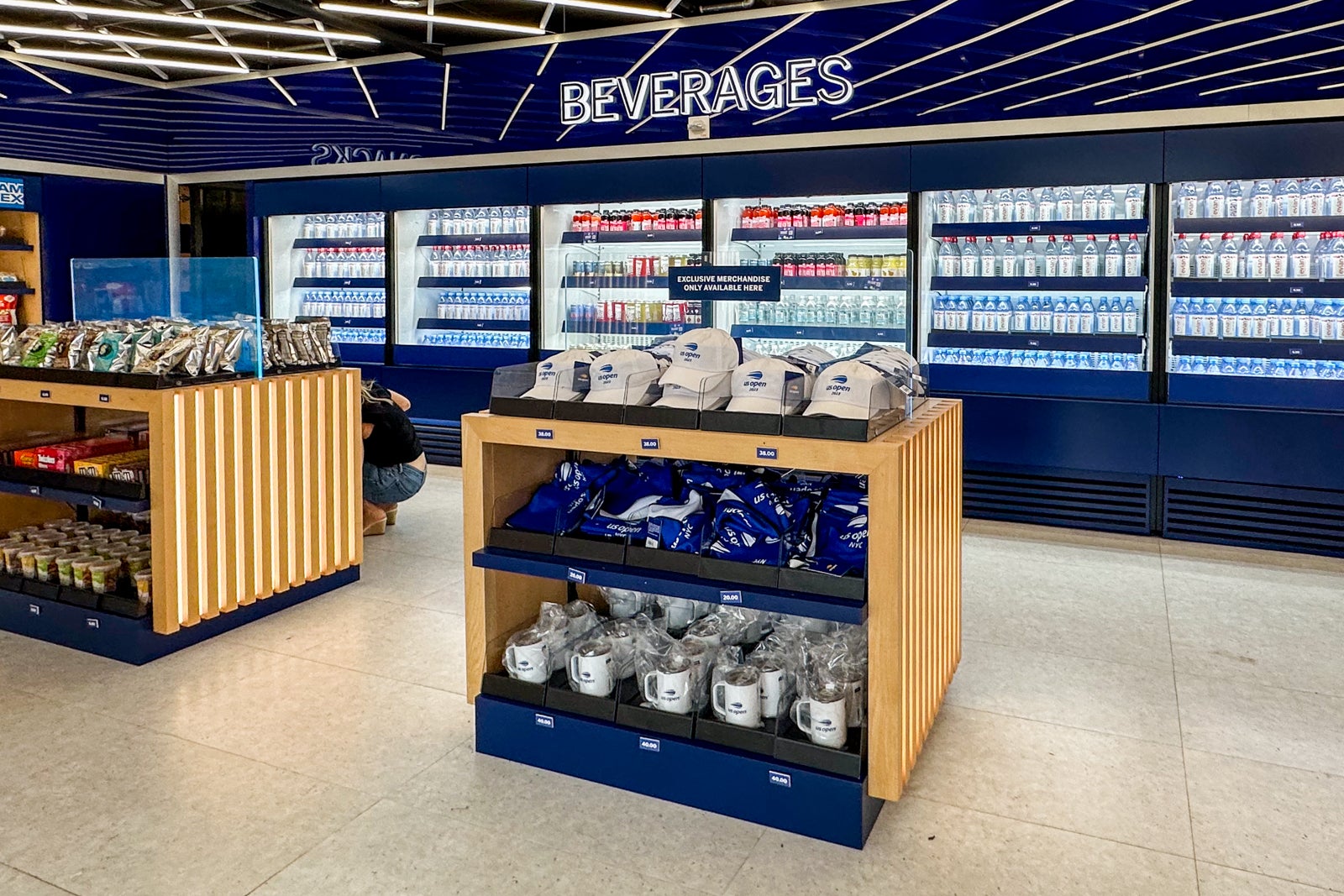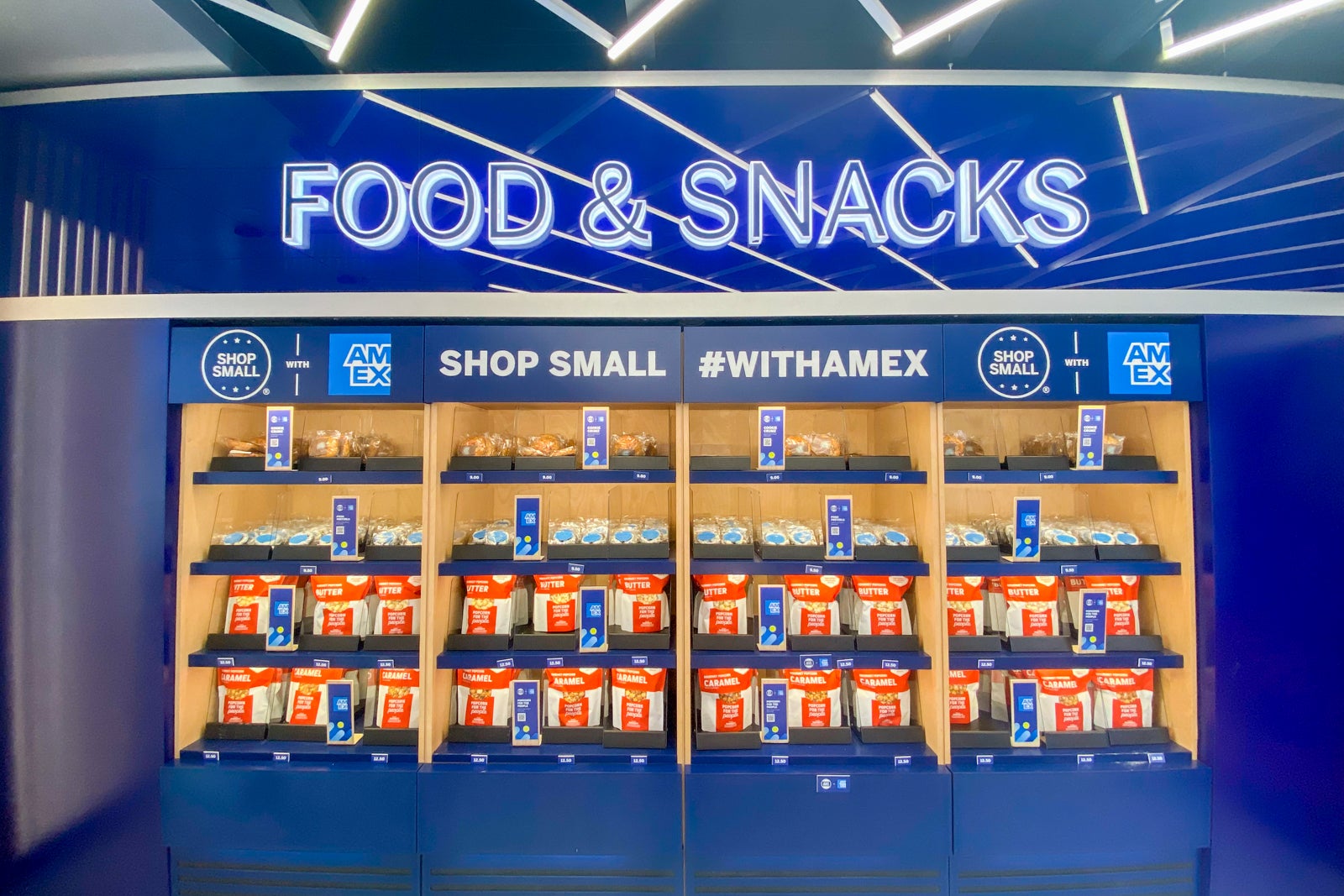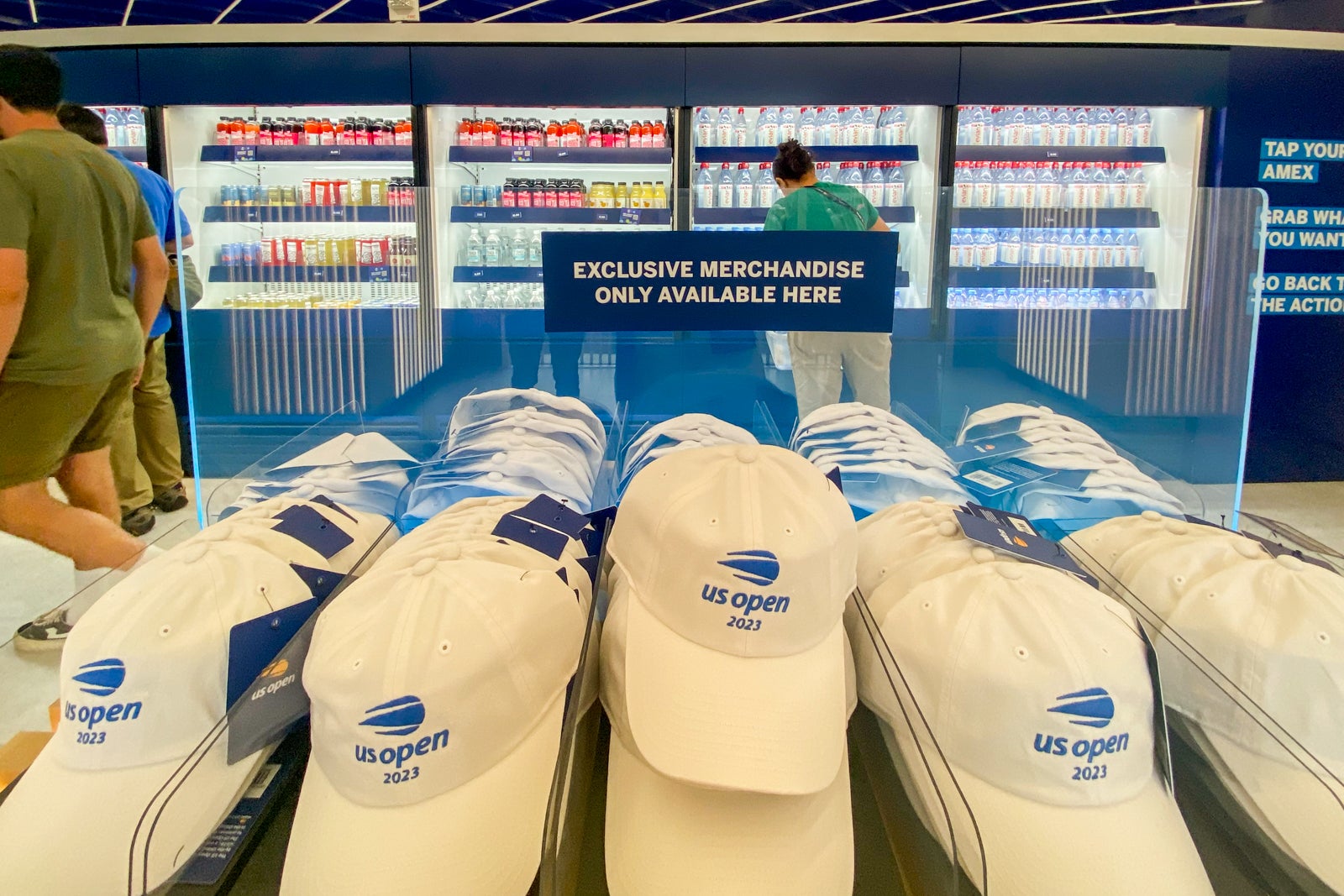 Amex cardholders who spend $100 or more on eligible U.S. Open on-site purchases with an eligible Amex card can get $10 back. To take advantage of this offer, log in to your account to see if the offer is available for your card.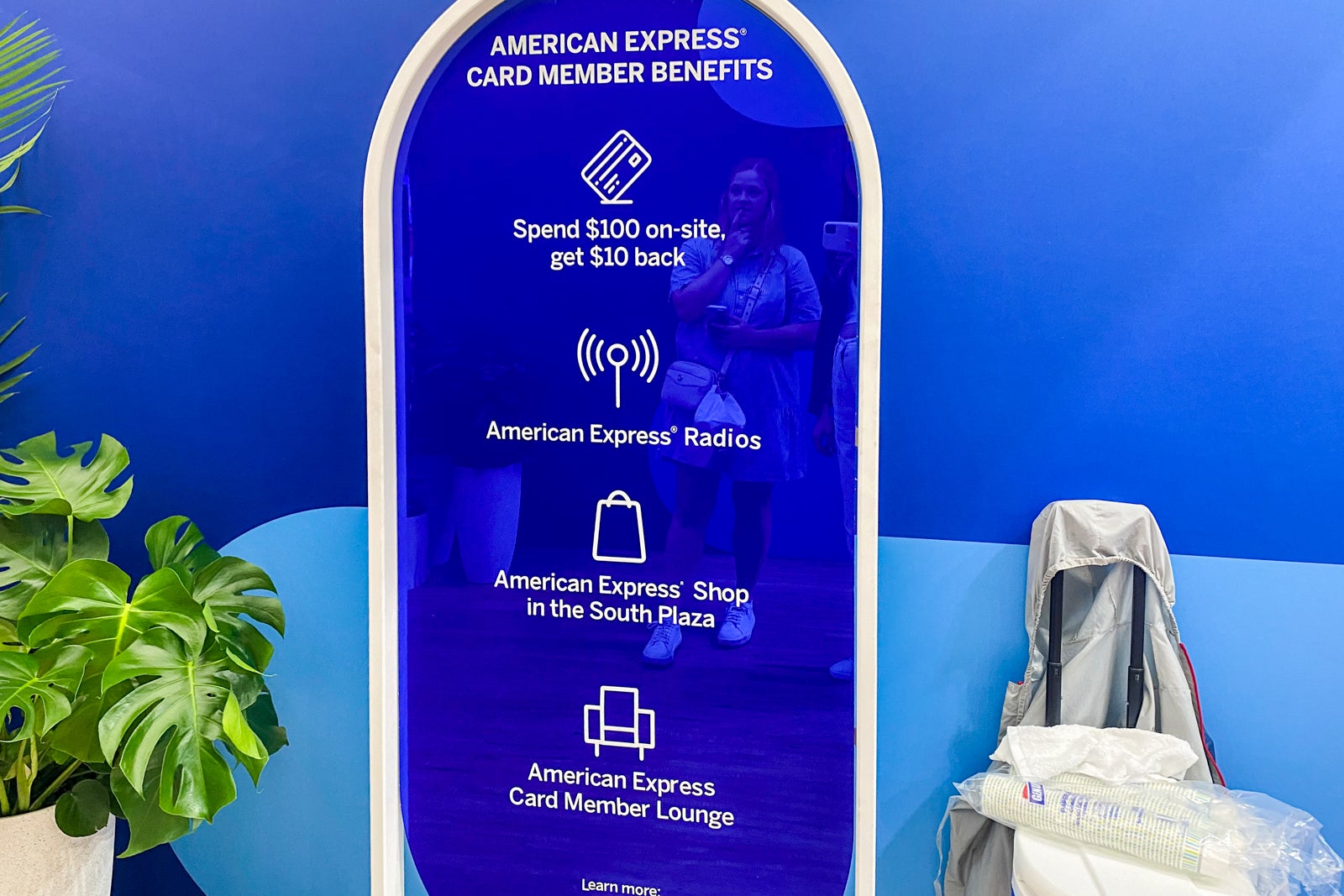 As previously reported, there are a few other benefits attendees can reap by showing their Amex card:
Discounted bag check: Get $5 off your first checked bag by using your Amex card at the East and South gates
Complimentary loaner radio (one per cardmember) for an ESPN broadcast of play-by-play coverage and highlights
Bottom line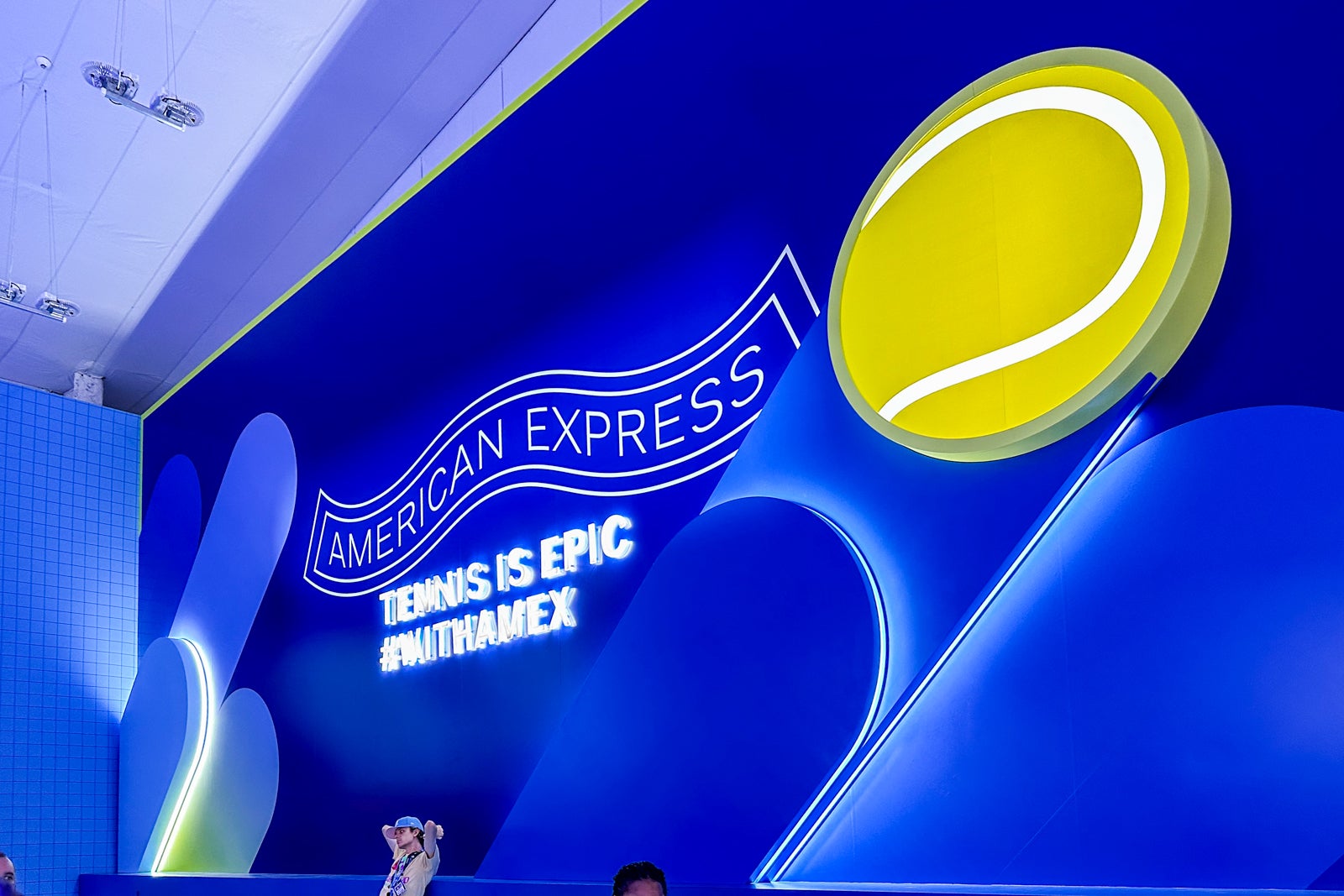 The American Express Fan Experience, the Card Member Lounge, the Centurion Lounge and the Amex Shop will be open throughout the duration of the U.S. Open.
Though you pay for access to the Centurion Lounge with your premium card's annual fee, the lounge and its complimentary food and beverages — along with Wi-Fi, charging portals and air conditioning — likely make this once-yearly experience worth it for tennis fans.
With numerous other perks, such as free cryofacials, complimentary Therabody massages and the opportunity to design your own Ralph Lauren-branded U.S. Open merchandise, Amex stepped up its game this year.
Related reading: