Travelers are used to airline frequent flyer programs changing the rules of the game and moving the ball a la Charlie Brown and Lucy Van Pelt — and just like with Charlie Brown, the moves made are usually not to the advantage of most travelers.
But this time, on the heels of significant changes coming to the Delta Air Lines frequent flyer program, instead of just adjusting to their new life down in the dust (where it's harder to earn and retain elite status in the program than it was before), travelers are upset in a way we don't usually see. It's a reaction that could almost be described as visceral.
And while it's been less than a week since Delta's lounge access and program changes were announced, in a world of 24/7 news cycles where one outrage is often replaced with another within 48 hours, this one already feels different.
Related: Delta's SkyMiles changes have convinced me to stop chasing airline status, and that's liberating
For much of the last decade, Delta Air Lines has had an apparent advantage over its competitors in terms of on-time performance and customer service. The airline leveraged that advantage to build strong relationships with its most loyal customers. But the changes announced for the SkyMiles loyalty program and Sky Club access that those same customers have come to appreciate and count on may very well test the strength of those bonds.
Will the outrage from travelers lead to a change in their behavior and a shift to other airlines — or will the dust eventually settle and travelers adjust to their new reality?
Here's what we are seeing and hearing from Delta travelers and industry experts.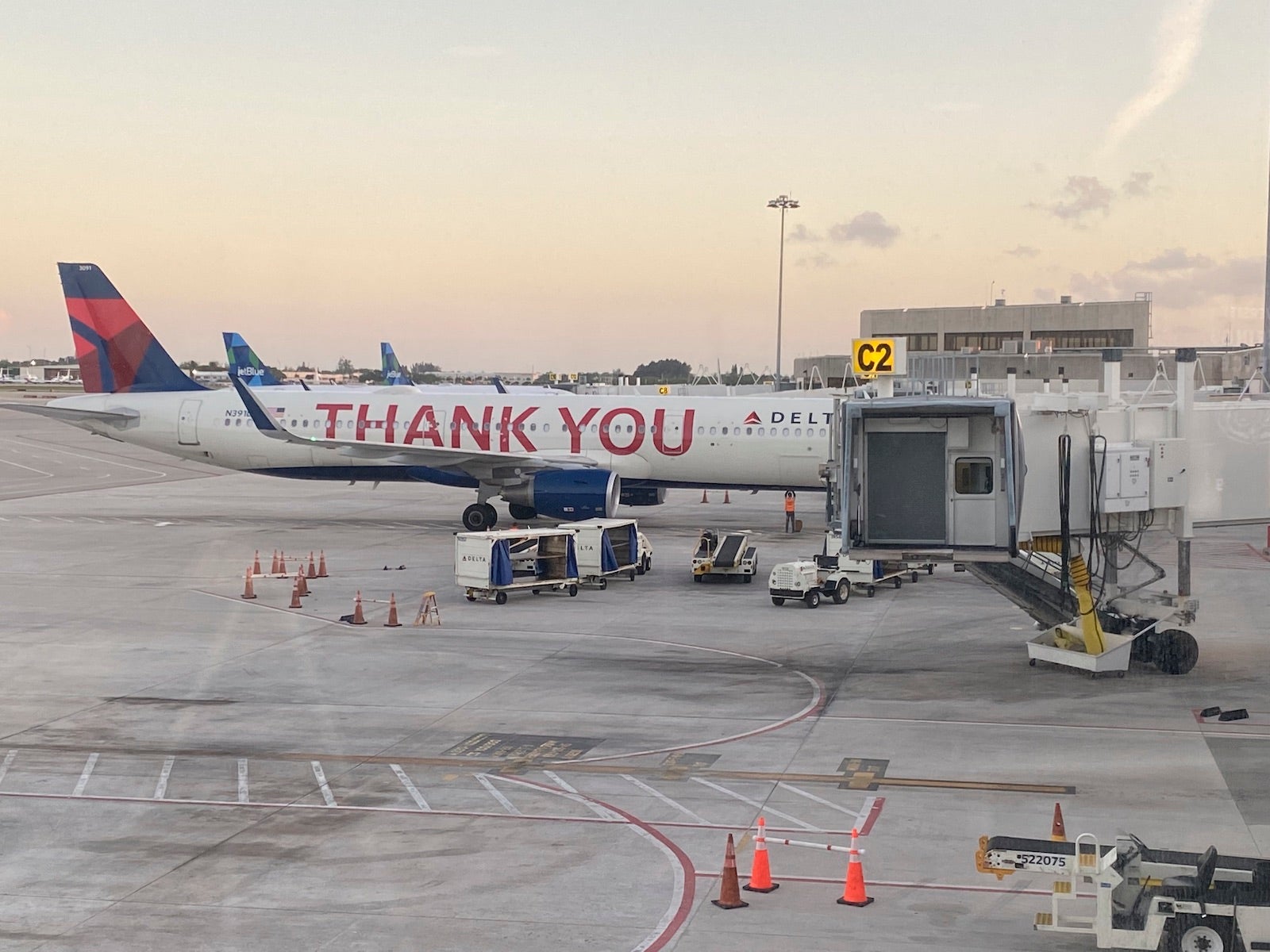 Reactions to Delta SkyMiles changes
To better understand if the reactions to the announced changes really are as strong as they appear on social media, we reached out to TPG readers and community members found on the TPG Lounge on Facebook and elsewhere. We also reached out to travel industry experts to get a better sense of consumer sentiment in regard to Delta's actions.
Want more airline-specific news? Sign up for TPG's free biweekly Aviation newsletter.
Damon Jacobs, a TPG Lounge member who lives in New York City, works in health care education. Along with a 21-year tenure as a Delta SkyMiles member, he's also achieved Platinum Medallion status for the previous eight years. He has strong feelings about the changes.
"Delta may encourage us to 'connect the world,' but their recent decisions are instructing us to disconnect from their airline," he said. "They have dismembered their loyalty program in a way that makes affiliation essentially useless. No longer will our flight miles be counted toward rewards, and they will only count 1 point for every $20 spent on other purchases. That renders their tier system, and my 21 years of membership, irrelevant. It's a slap in the face to those of us who have loyally and enthusiastically supported Delta over the years. No more."
Jacobs went on to say that the severity of the new changes means that not only would he not be able to achieve Platinum Medallion status, he would struggle to attain Silver or Gold status.
Experts who follow the travel industry closely are equally concerned about the severity of the announced Delta changes, but they are far from surprised.
Brett Snyder, president of the Cranky Flier aviation site and Cranky Concierge travel service, wasn't fazed by the announcement, saying: "Anyone who put value in SkyMiles and expected that to remain, what have you been watching the past few years?"
He adds the airline has had a number of instances in the past where it has promised one thing to SkyMiles elite members and delivered another.
"Delta believes it offers a premium product and a valuable slate of elite benefits that they can only offer to a set number of travelers," Snyder says. "They have long subscribed to the belief that 'if everyone is elite nobody is elite'. Upgrades, which are one of the holy grails of elite benefits, are more scarce today and the airline will likely continue to sell more premium seats."
Bob O'Connor, a TPG Lounge member, feels the pain of chasing elite status without much in return.
"I have been pro-Delta since 1992. Million Miler and Diamond the last six years before that, Platinum for 8 years. I have had the Platinum Amex since '97 and have enjoyed the lounge access. I had to earn my status by flying weekly not with high dollar international flights. So it is a job to keep it," O'Connor says. "They have raised the spend over the years and now they jump to $35,000 from $20,000 for Diamond. Overall I have Diamond for '24 already but it is time to look at what else is out there. It sucks that they think so little of the people that kept them going all these years and especially during COVID. I hope they wake up and remember who got them here."
Henry Harteveldt, a travel industry analyst and president of Atmosphere Research, feels that Delta may have gone too far with its broken promises this time. "Delta has gutted the SkyMiles program, showing blatant antipathy to its Medallion members by failing to deliver on the most important benefits, namely complimentary domestic upgrades when seats are available," he says.
"In some ways, what's going on now at Delta reminds me of Continental Airlines in the early 1990s," he continues. "Delta's on-time performance is not as good as it once was, it's flying dozens of aging, ratty 767s without a plane to replace that fleet, and their onboard service is not as good as it was before the pandemic began. In the early 1990s, Continental had alienated many of its customers and I'm concerned Delta is about to do the same thing."
Harteveldt's thoughts are backed up in many of the comments from angry Delta flyers. Christina Arendt, a lifetime Delta loyalist who lives in Richland, Washington, pulled no punches.
"Delta just gave a giant middle finger to the little guys like me who have earned low-tier status through butts in the seats for mostly domestic flights," she says. "When given the choice between a slightly cheaper other flight and Delta, I've chosen Delta. That won't be happening anymore. I'll always be choosing the cheapest flight now."
Sky Club changes creating anger as well
It wasn't just the frequent flyer program that took a direct hit last week. Delta swung for the fences and also made substantive changes to how the folks who hold their most prestigious credit cards will access lounges starting in 2025. Those changes are also being passionately criticized by many customers.
Loyal Medallion members have invested in premium credit cards with high annual fees to gain access to Sky Clubs.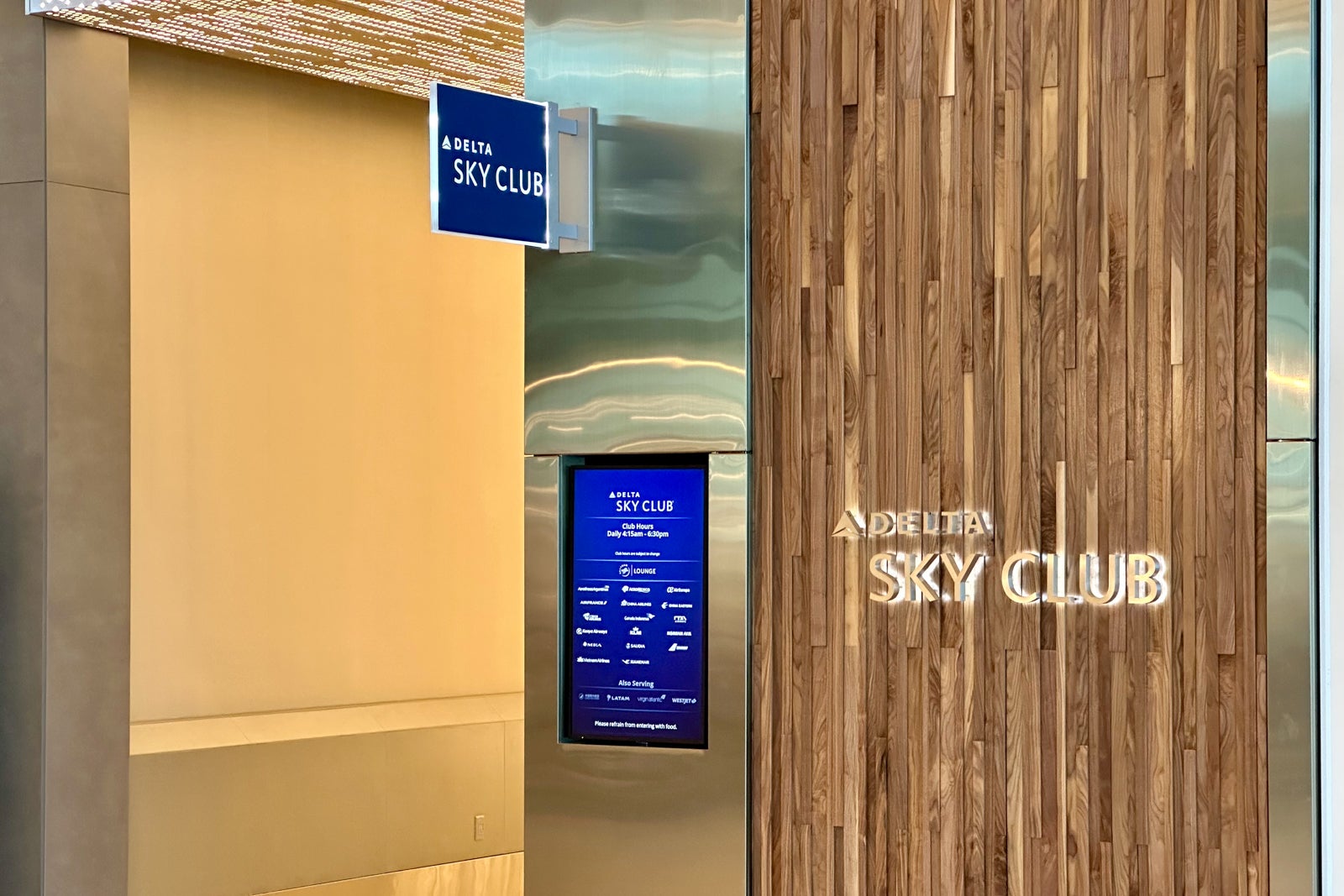 TPG Lounge member Heather Lowe feels like the changes really hurt loyal customers like her.
"I frequently talk to people who say how much they hate flying. When it comes down to it, most of them hate it because of the wait in the airport. I, on the other hand, absolutely have loved flying, but only when I fly on Delta because of the Sky Club access," she says. "It's a much different travel experience when you know that your vacation starts as soon as you finish getting through security. With these new changes making it unlikely that I will be able to enjoy that full experience often, I do not plan on keeping my AMEX Reserve card or flying as often after the changes go into effect. These changes are a slap in the face to Delta's loyal, middle-class flyers. These changes are only rewarding the already elitist group of customers who look down on the rest of the world. The rest of us hard working, but not in the top 3% customers are now seeing what we're worth to your company Delta. It's a shame."
Marisa Sutherland, another TPG Lounge member, also says the changes pinch.
"I have been a Delta loyalist for years. I travel for work (domestic) and personal (domestic & intl) extensively," she says in a post. "I was one of the few on a Delta flight multiple times a week during the early COVID days. I have already re-earned Platinum for 2024. I have the Delta Reserve card to make travel bearable and to provide access the SkyClub. The companion pass is a plus … if able to actually book it. I will be keeping the card until the fee is due in 2024 and then downgrade my AMEX. Ten visits is a joke for the amount that I travel. Too early to tell where my loyalty will lie in 2025 … but unlikely to be with Delta."
Bottom line
If you travel for long enough, you are bound to encounter changes to frequent flyer loyalty programs.
These things often go in cycles where you will see multiple programs make pretty large-scale shifts to match the climate of the time, and then you'll often get a few years of relative stability before the cycle starts again. While there are typically some winners with each change (in addition to the airline itself) and at least some silver linings to go along with the changes that hurt the most, this time around, the changes are so substantive and widespread that it's tough to find any silver linings.
That raises the question of whether the normal pattern of travelers complaining a bit but ultimately adapting will play out here as usual.
Elite status with an airline is different from hotel elite status. While you may find a Marriott or Hilton in every town you travel to, no airline flies every route. And in fact, many travelers are "hub captives," meaning they are essentially forced to commit most of their business to one airline because it's the only real game in town. However, the outrage over recent Delta changes may ultimately tell a different story.
Travelers in key Delta markets — especially in hubs like New York, Atlanta and Minneapolis-St. Paul — seem to have a heightened sense of outrage. And at least in the case of hubs like New York, they do have other viable alternatives. Only time will tell if these customers truly become "free agents," booking that next airline ticket just because of price or schedule, as opposed to the airline they hold elite status with.
Only then will we know for sure whether it is the passenger or the airline itself that ends up being Charlie Brown after this round of moving the ball.