Are you looking for the most activity-packed, megaresort-like Disney Cruise Line ships at sea? If so, you'll want to get on one of the biggest Disney Cruise Line ships.
The biggest Disney cruise ships are, by their very nature, the Disney ships with the most watery fun zones and other family-friendly attractions on their top decks, as well as the most restaurants, bars and showrooms. They also have the biggest array of cabins and suites — as well as the most variation in cabin and suite types.
With room for 4,000 passengers or more, the three biggest Disney Cruise Line ships — Disney Wish, Disney Fantasy and Disney Dream — are large resorts of the sort you find at such landlocked destinations as Orlando and Las Vegas. If you're in the "bigger is better" camp when it comes to a resort experience, these are the Disney ships for you.
For more cruise guides, news and tips, sign up for TPG's cruise newsletter.
However, Disney doesn't just operate such large vessels. The family-friendly cruise brand also operates two smaller cruise ships — Disney Wonder and Disney Magic — that carry just 2,500 passengers at maximum capacity. In both cases, these vessels are 40% smaller than Disney's biggest ships. As a result, they have fewer deck-top activities and interior venues than the biggest Disney cruise ships. They also have a much more intimate feel that many Disney fans love.
The two smaller Disney cruise ships are best for vacationers who like a more intimate, less crowded resort experience.
Related: The 3 classes of Disney Cruise Line ships, explained
To make sure that you end up on the right Disney ship for you, it pays to study which Disney ships are the biggest and which are the smallest before booking.
Here, every Disney ship currently in operation is ranked from biggest to smallest.
1. Disney Wish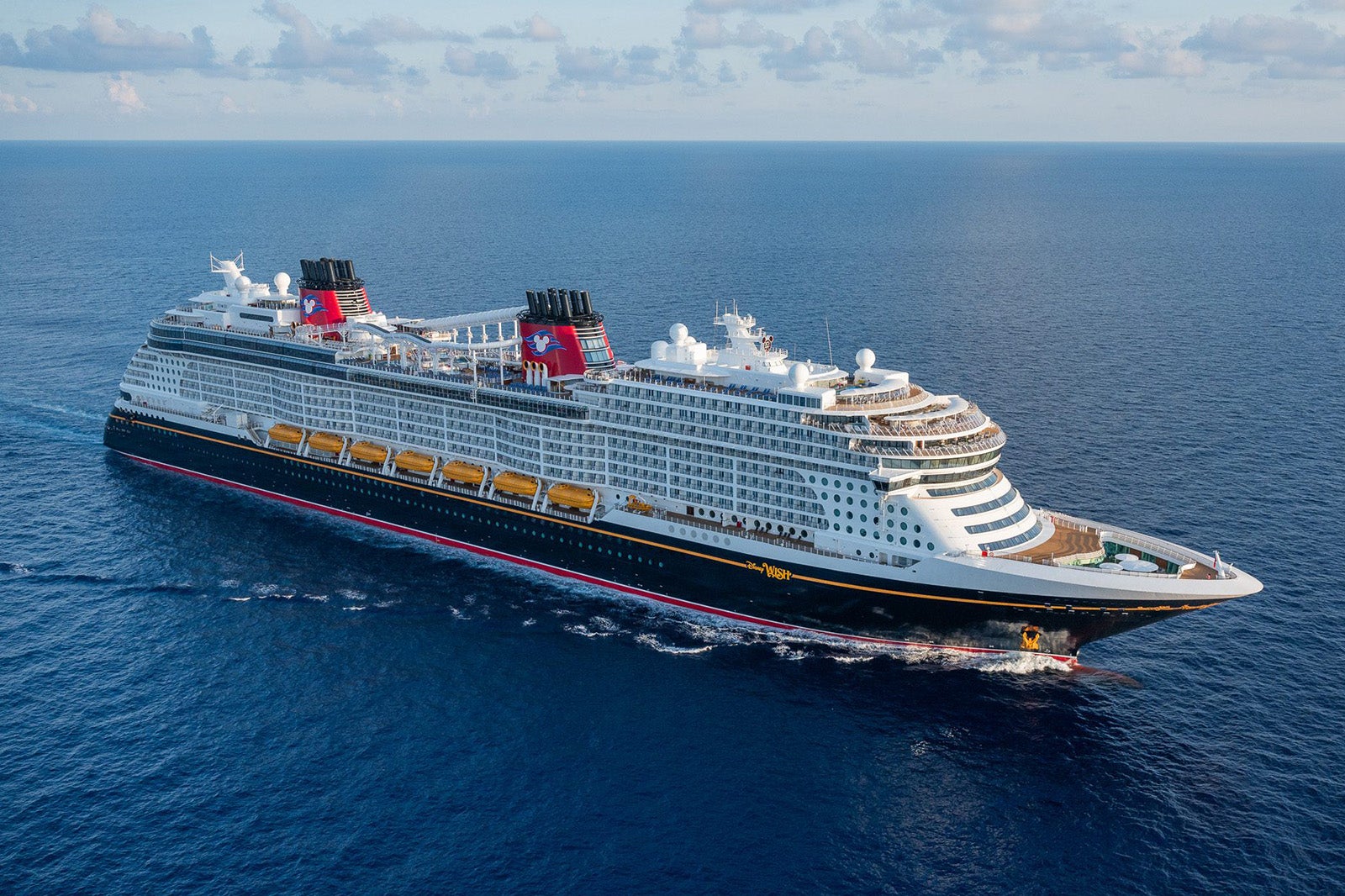 Maiden voyage: 2022
Size: 144,000 gross tons
Passenger capacity: 2,508
2 (tied). Disney Fantasy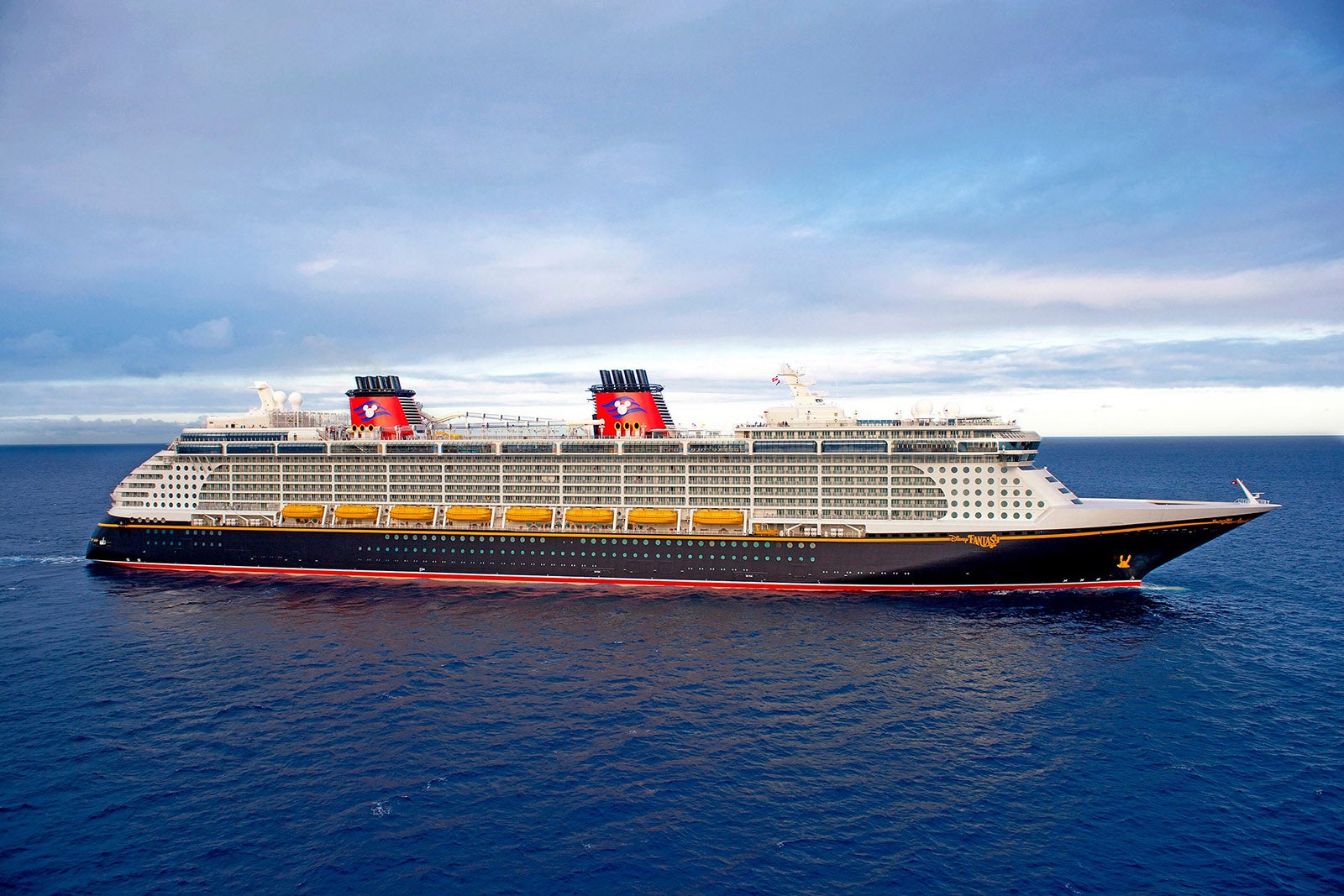 Maiden voyage: 2012
Size: 125,000 gross tons
Passenger capacity: 2,500
2 (tied). Disney Dream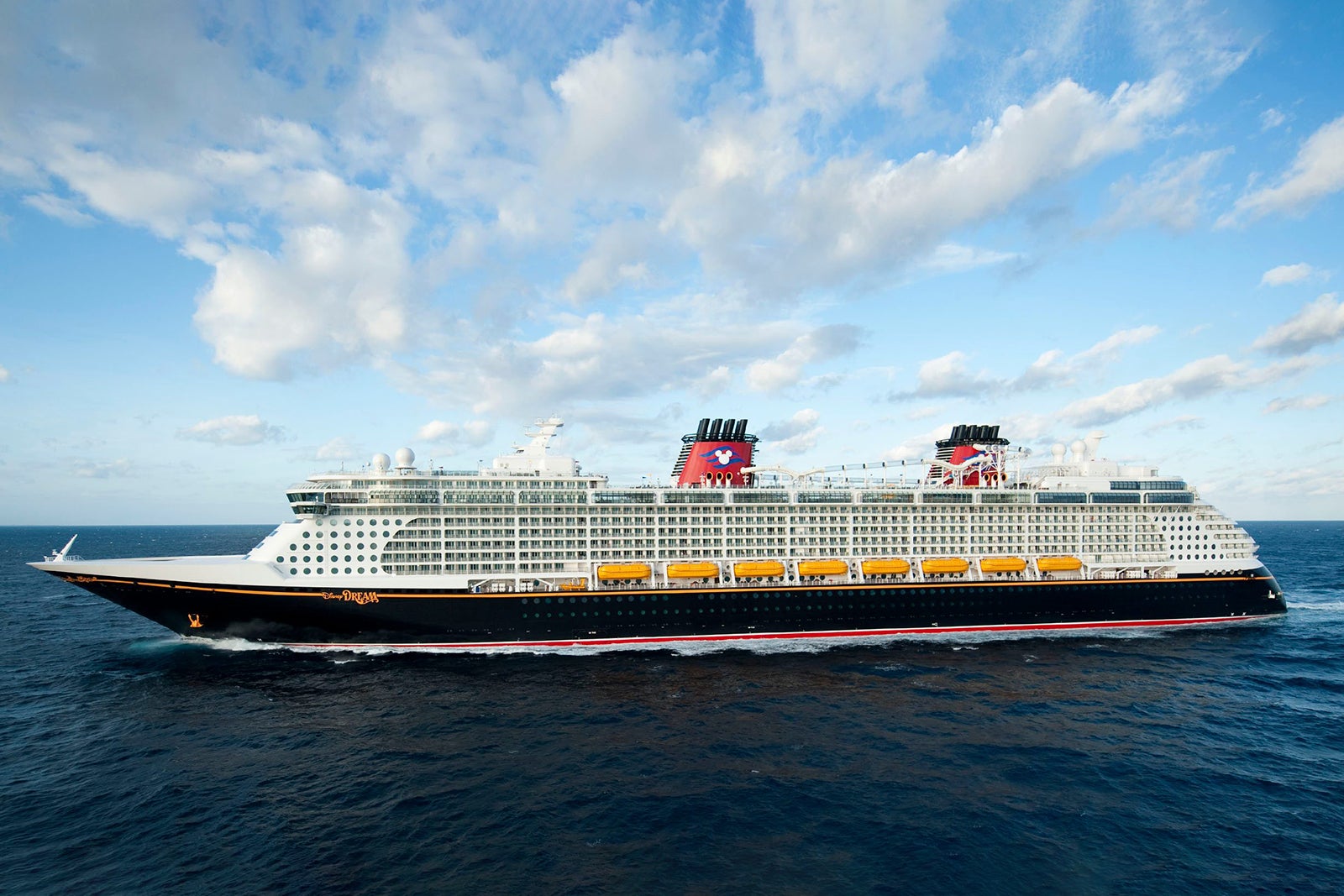 Maiden voyage: 2011
Size: 125,000 gross tons
Passenger capacity: 2,500
4. Disney Wonder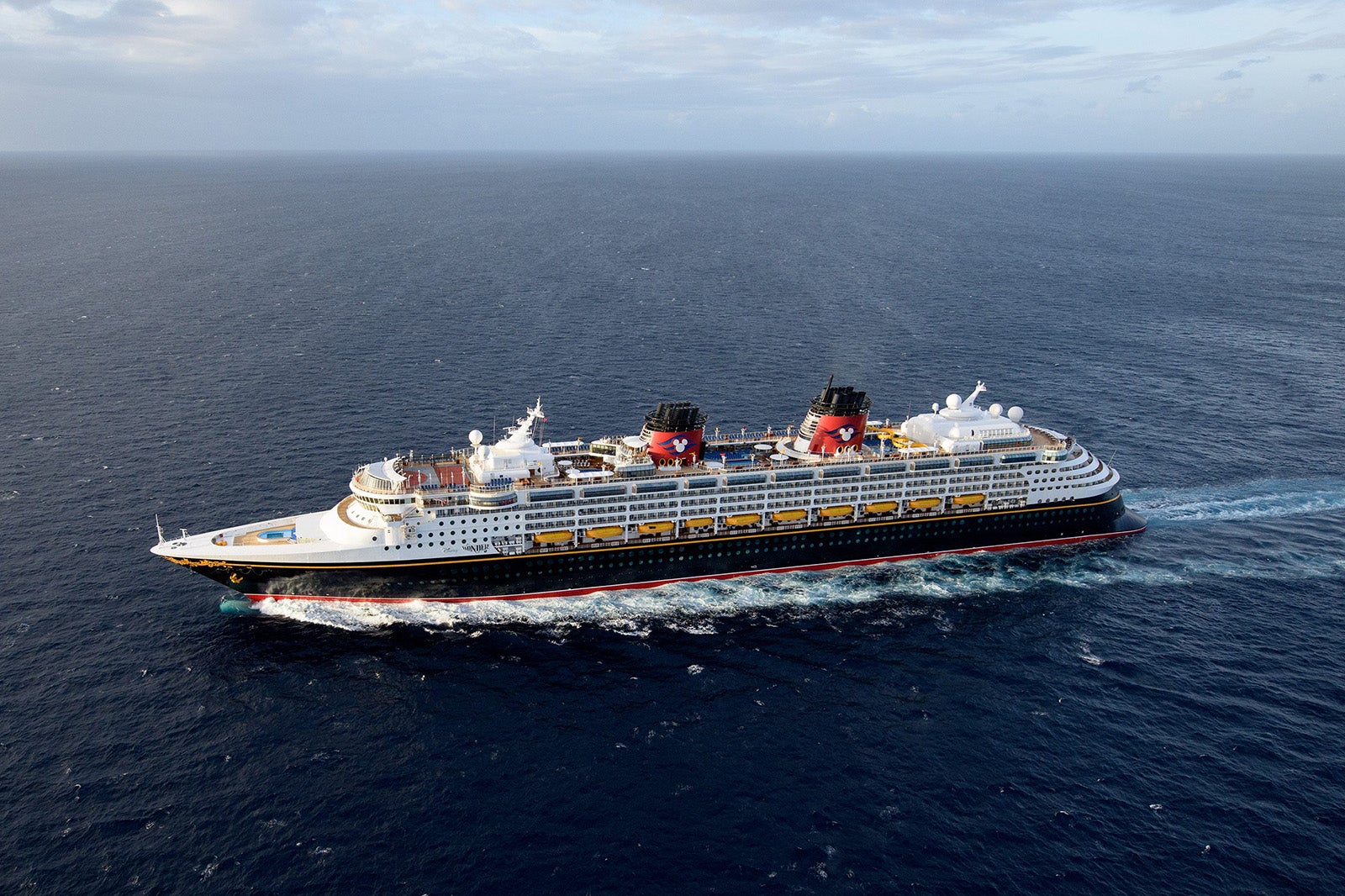 Maiden voyage: 1999
Size: 85,000 gross tons
Passenger capacity: 1,750
5. Disney Magic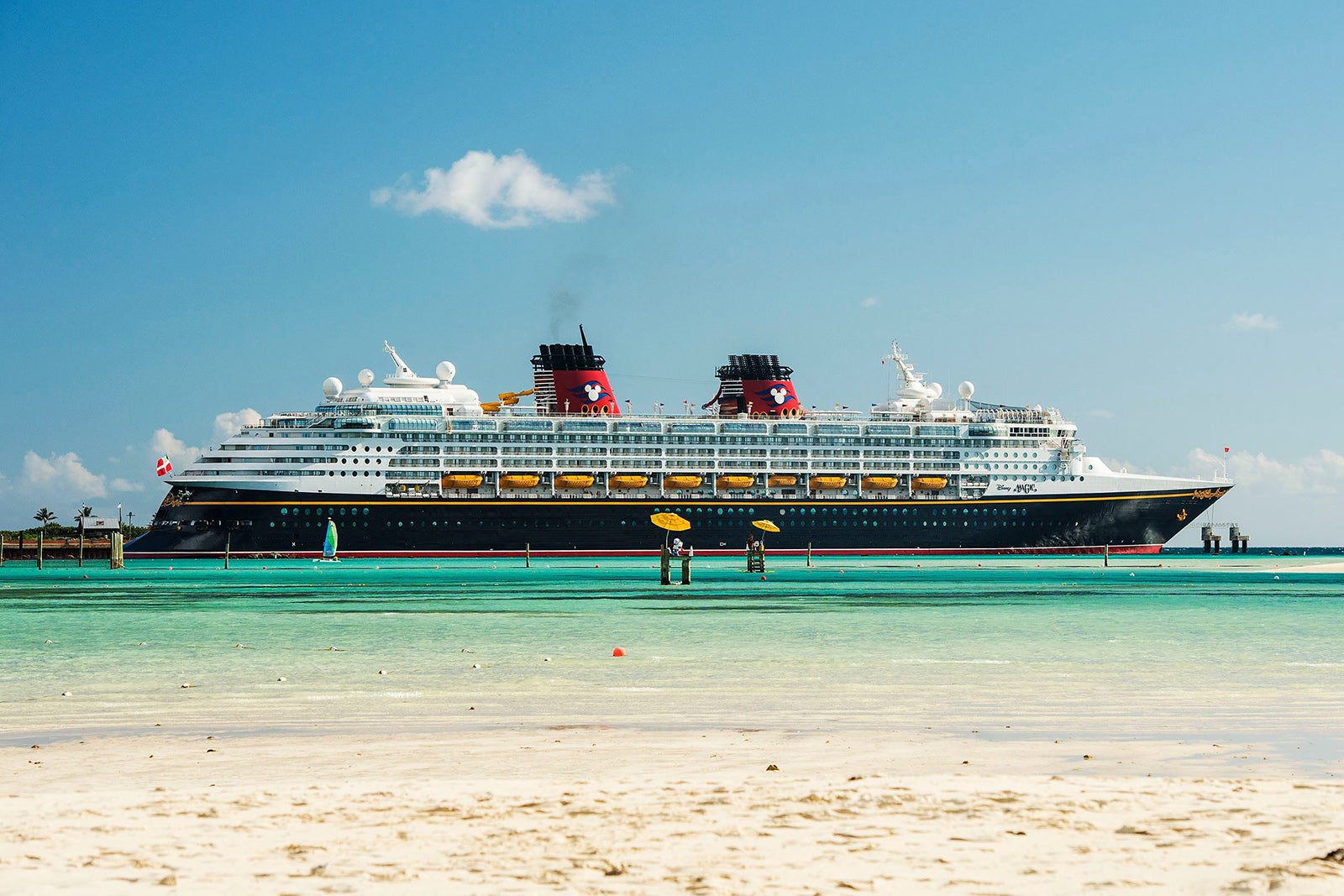 Maiden voyage: 1998
Size: 83,000 gross tons
Passenger capacity: 1,750
What is the biggest Disney cruise ship?
The biggest Disney Cruise Line ship is Disney Wish. At 144,000 gross tons, it's about 15% bigger than the next biggest Disney ships (Disney Fantasy and Disney Dream). Unveiled in July 2022, Disney Wish is also the newest Disney cruise ship.
TPG has had staffers on Disney Wish three times over the past year to experience and review the vessel. For more on the ship and its new features, see the following guides and reviews:
What is the smallest Disney cruise ship?
The smallest Disney Cruise Line ship is Disney Magic. At 83,000 gross tons, it's about 40% smaller than Disney's biggest cruise ship, Disney Wish.
Unveiled in 1998, Disney Magic also is the oldest Disney cruise ship. Its arrival marked the beginning of the line.
Because of its smaller size, Disney Magic offers fewer and smaller attractions than newer Disney ships such as Disney Wish. Disney Cruise Line typically uses Disney Magic as well as its similarly sized sister ship Disney Wonder for its more destination-intensive itineraries — trips where you're going to spend much of your time off the ship and onboard amenities are less important.
Disney Magic, for instance, is the ship that Disney sends to Europe every summer for itineraries that are all about exploring cities such as Barcelona and Rome (reached via the port of Civitavecchia, Italy).
Are bigger Disney cruise ships coming?
Yes — at least one. Disney Cruise Line recently bought a massive, partly finished cruise ship that originally was ordered for Asia-based Dream Cruises. At 208,000 gross tons, the vessel will be more than 40% bigger than the biggest Disney ship currently at sea.
The unfinished and as-yet-unnamed ship, which originally was designed to hold 9,000 people, became available for purchase after Dream Cruises went out of business.
Disney plans to finish construction on the vessel and operate it out of Singapore starting in 2025. The ship will sail Southeast Asia voyages that likely will be aimed at the Asia cruise market.
In announcing the purchase, Disney said the vessel would hold just 6,000 passengers, implying that the ship's cabin configurations would be redesigned.
In addition to the vessel mentioned above, Disney Cruise Line also has two sister ships to Disney Wish on order. The first to arrive will be Disney Treasure in 2024. Another vessel in the same series, known as the Triton class of ships, is on order for delivery in 2025.
The two new Triton-class vessels will be roughly the same size as Disney Wish.
What's the difference between bigger and smaller Disney cruise ships?
The biggest Disney Cruise Line ships have room for more onboard venues and attractions than the older vessels and offer a bigger-feeling resort experience.
On the three biggest Disney vessels (Disney Wish, Disney Fantasy and Disney Dream), you'll find large water coasters careening around the top deck — a level of attraction you don't find on the two smaller Disney ships.
The three biggest Disney cruise ships also are home to kiddie waterslides, deck-top kiddie play areas and several pools a piece. The ships' insides are loaded with huge children's play areas, family entertainment and even adults-only venues.
Related: The ultimate guide to Disney Cruise Line
Disney's two smaller ships are about 40% smaller than its three bigger ships and have fewer such features. They have a notably more intimate feel, at least in the pantheon of relatively big, mass-market ships. They also hold fewer people. While Disney's three biggest ships are designed to hold around 4,000 passengers with every berth full, the line's two smallest vessels (together known as the Magic class of ships) are only designed to carry about 2,500 passengers with every berth filled.
That makes the two smallest Disney ships a good choice for someone who wants to try a Disney cruise but isn't eager to travel with huge crowds. The smallest ships in the Disney fleet thus appeal to a subset of Disney fans who prefer more intimacy in a cruise vessel and don't mind giving up some onboard amenities to get it. They are also sometimes less expensive to sail on, on a per-day basis.
Related: Don't miss out on these Disney loyalty perks
In addition, because of their size, the smallest ships at Disney are able to operate itineraries to places that aren't as easy for big ships to visit. Not all ports in the world can handle a ship the size of Disney Wish.
Planning a cruise? Start with these stories: