If you've been anxiously waiting for your chance to book a cruise on the highly anticipated Disney Treasure, your wait is almost over.
Disney Cruise Line's new ship will debut in December 2024, but bookings for Disney Treasure cruises will be available to the general public starting Wednesday at 8 a.m. EDT. (Disney Cruise Line Castaway Club members could book beginning Sept. 12.)
Disney Treasure joins the Triton class of ships, which includes Disney Wish and a yet-unnamed vessel to debut in 2025. With exciting onboard attractions, such as the AquaMouse water ride and "Toy Story" splash zone, and new dining and drinking venues like Plaza de Coco, the first theatrical dining experience themed to the popular 2017 film "Coco," and a Jungle Cruise-themed bar, Disney Treasure is likely on every Disney fan's wish list.
For more cruise guides, news and tips, sign up for TPG's cruise newsletter.
Here's everything you need to know to book your Disney Treasure cruise.
Disney Treasure details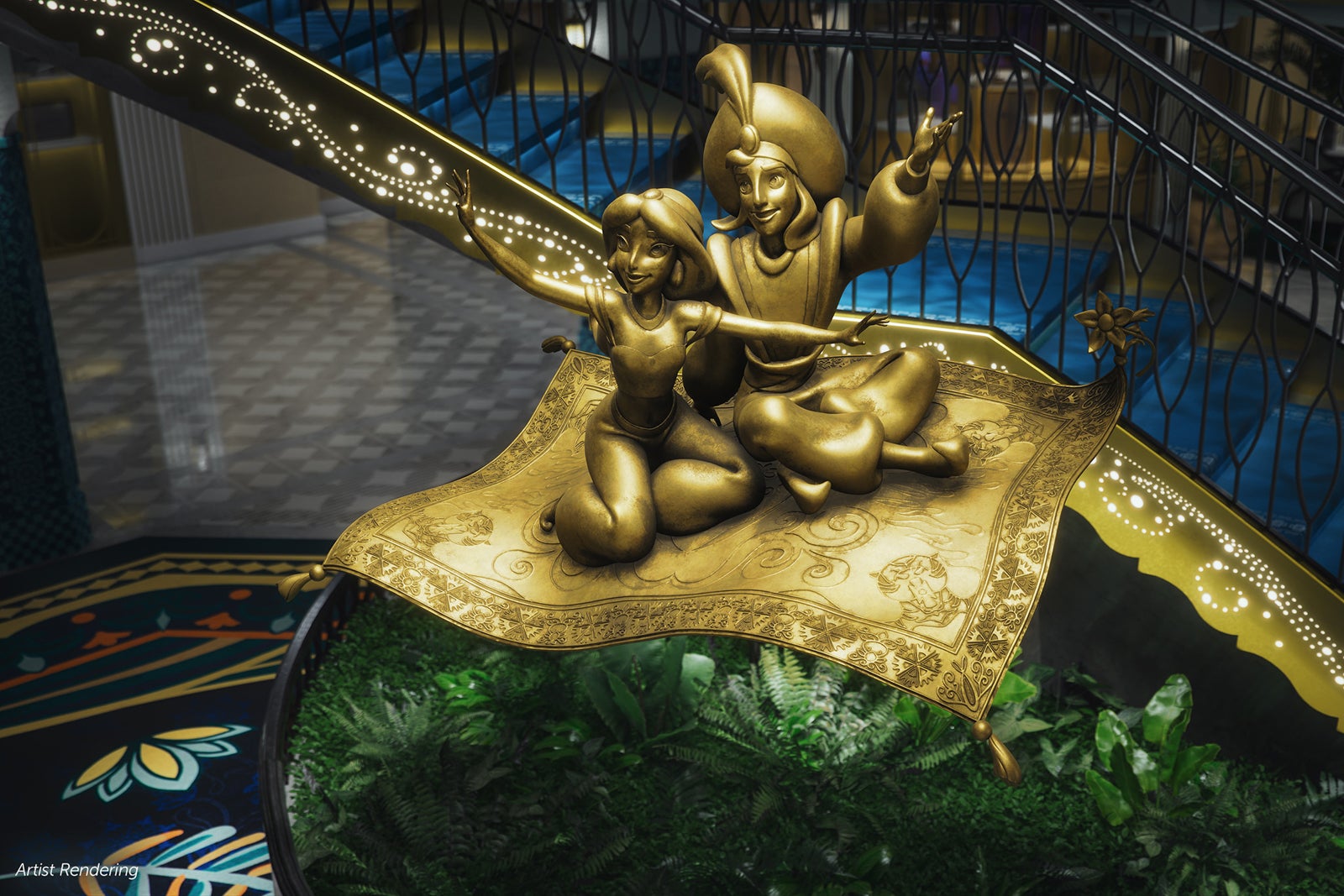 Identical to Disney Wish in physical structure and layout, the 4,000-passenger Disney Treasure features 1,256 cabins and suites. The ship's theme is adventure — and the decor, restaurants, bars, public spaces and cabins all exude a spirit of travel and exploration.
Design elements and art are inspired by movies such as "Aladdin," "Pocahontas," "Finding Nemo," "Up," "Luca" and "Encanto." A new bar will take guests into the world of Jules Verne's "Twenty Thousand Leagues Under the Seas," while new AquaMouse and Worlds of Marvel shows will embrace that spirit of adventure.
Like Disney Wish, Disney Treasure will feature a 1,966-square-foot Tower Suite in the ship's faux funnel. The multiroom Tomorrow Tower Suite is Epcot-inspired, so expect a futuristic and innovative design.
Related: Everything we know about Disney Treasure, coming to Disney Cruise Line in 2024
Disney Treasure itineraries and pricing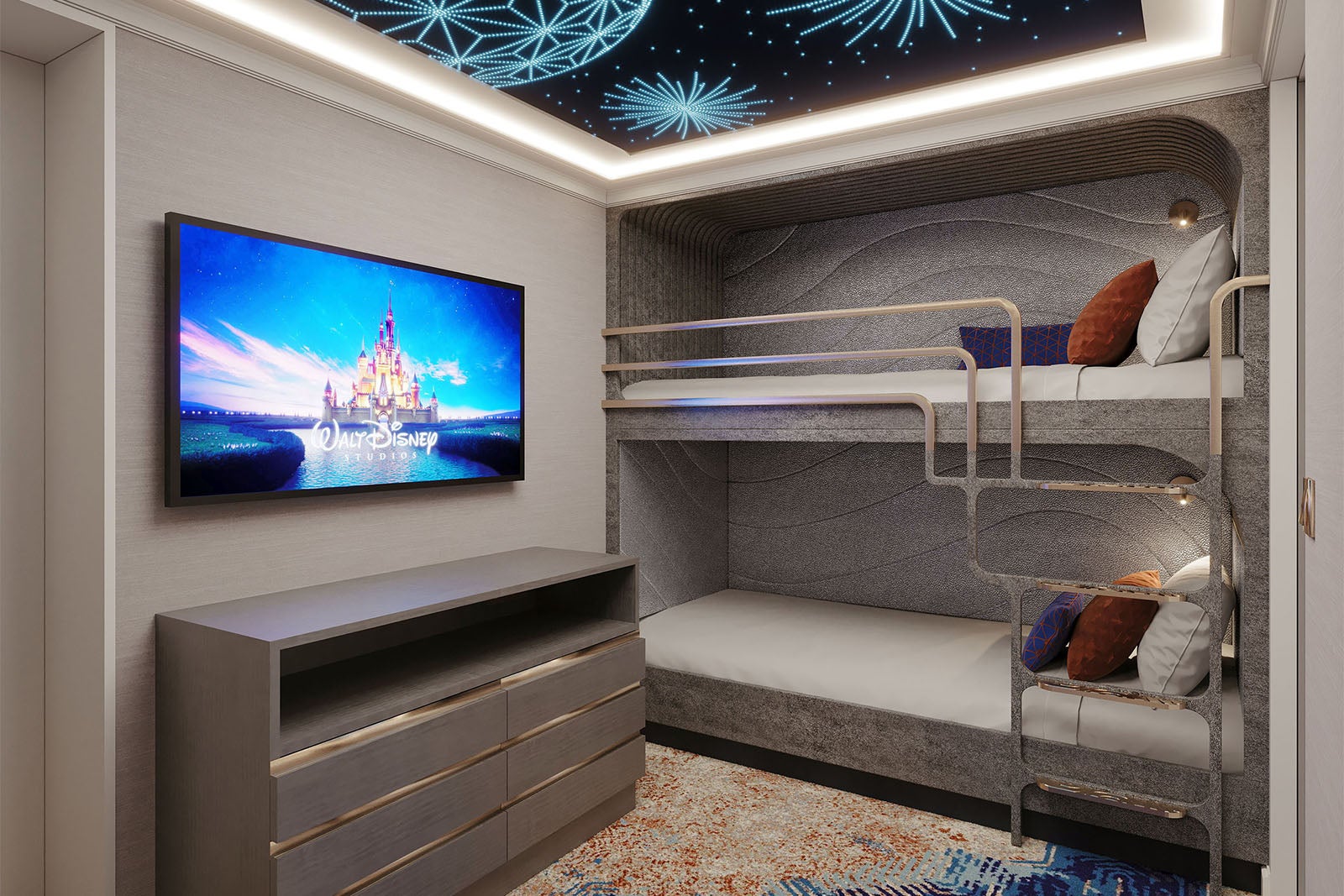 Disney Treasure sets sail in December 2024. The ship will sail seven-night Western and Eastern Caribbean itineraries from Port Canaveral, Florida (near Orlando).
The maiden voyage will be an Eastern Caribbean cruise departing Dec. 21, 2024. It will visit Tortola, St. Thomas and Castaway Cay (Disney's private island) with three sea days to enjoy all the onboard entertainment and attractions. Most of the ship's Eastern Caribbean itineraries will be the same, but a few exchange St. Thomas for San Juan, Puerto Rico.
Currently, only verandah and concierge cabins are available for Disney Treasure's maiden voyage. Rates for verandah cabins start from $5,502 per adult, based on double occupancy. Concierge cabins start from $12,341 per adult, based on double occupancy. Prices do not include taxes, fees or port costs.
Outside of the maiden voyage, seven-night Eastern Caribbean sailings in 2025 start from $3,999 per adult, based on double occupancy.
Treasure's seven-night Western Caribbean itineraries visit Cozumel, Mexico; Grand Cayman; Falmouth, Jamaica; and Castaway Cay with two sea days. Rates for 2025 sailings start from $4,028 for an inside cabin (per adult, based on double occupancy).
Both itineraries depart from Port Canaveral.
Related: The 5 best destinations you can visit on a Disney Cruise Line ship
How to book a Disney Treasure cruise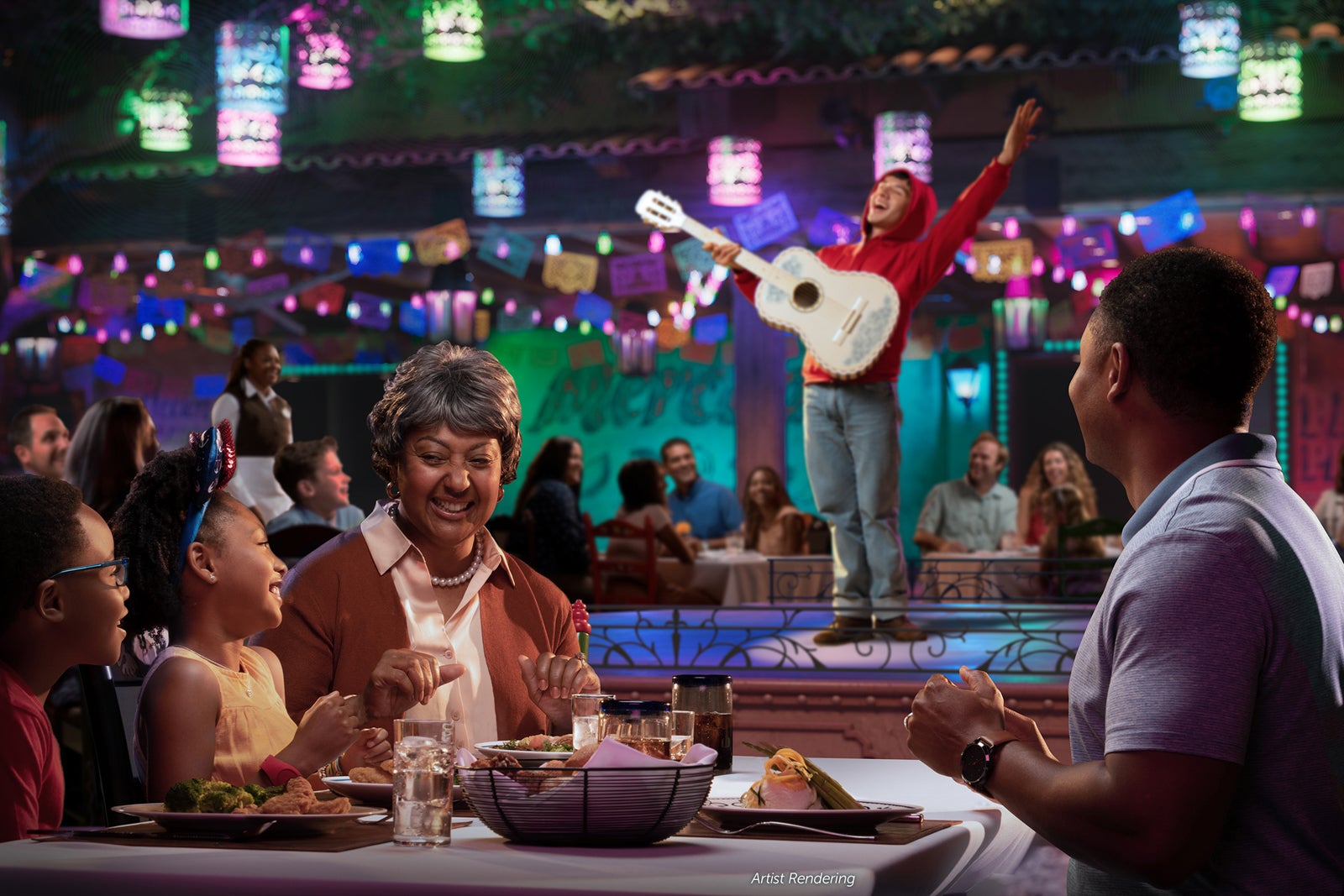 Book online at disneycruise.com beginning Wednesday at 8 a.m. EDT. You can also book through a travel agent, who might be able to add extra value to your booking.
Related: 11 ways to save money on a Disney cruise
FOR NO-COST ASSISTANCE WITH PLANNING AND BOOKING YOUR NEXT DISNEY VACATION, CHECK OUT TPG'S DISNEY BOOKING PARTNER, MOUSE COUNSELORS.
We'll update you with more details about Disney Treasure as additional details are released leading up to the Dec. 21, 2024, maiden voyage. Stay tuned.
Planning a cruise? Start with these stories: