Editor's note: This post has been updated with this season's pricing and information.
You might be hitting the beach and soaking in the last days of summer, but if you like to ski, you'll want to start thinking about this upcoming ski season ASAP. This is especially true if you're looking to purchase a season pass and don't want to overpay for your days on the mountain. Whether you're a beginner skier or a seasoned pro, the best way to pay for your lift tickets is usually with a ski pass instead of individual mountain lift tickets.
This is true even if you're only planning a single trip — or perhaps skiing for as little as one day.
For those looking to ski at resorts on the Epic Pass, you'll want to figure out your plans soon, as prices for the 2023-2024 season are increasing Sept. 4. If you purchase an Epic Pass pass now, you can ultimately lock in your winter skiing for as low as $48 for adults and $24 for kids per day.
Your per-day price can be even less depending on the pass you purchase and how often you're at the mountains. But come Labor Day, all prices — including for season passes and day passes — will increase.
If you enjoy Vail Resorts and its partner mountains — some of the biggest names in the industry — you'll probably want to purchase an Epic Pass. So, let's jump into the details for this upcoming season.
Related: Guide to visiting Vail
Epic Pass pricing
Before the price increase goes into effect Labor Day, the Epic Local Pass — which is available to locals and travel-in skiers alike — is currently on sale for $689. (This is only $13 more than the Early Bird pricing released this past spring.) While this is an increase from last season, it's still less expensive than three seasons ago, making the pass a solid deal for a lot of skiing.
The full Epic Pass is priced at $929 (a $20 increase from Early Bird pricing). Similar to the Local Pass, it's a higher price than last season but still less expensive than pre-pandemic pricing. That pass unlocks unlimited skiing at Vail, Beaver Creek, Whistler Blackcomb, Breckenridge, Crested Butte, Stowe, Keystone, Park City and many other Vail-owned and partner resorts.
Remember that while one pass carries a "local" name, that doesn't mean it's limited to purchase by those who live near the mountain. Anyone can benefit from tons of skiing throughout the season for just $689 — if you act soon. "Local" mainly means it has some peak-date restrictions on the busiest holiday times of the year.
There are also many mountain-specific or regional pass options, such as the Northeast Value pass.
For just $567 (a $12 increase from Early Bird pricing), you can ski all of the Northeast mountains (21 in total) throughout the season; this includes popular mountains such as Okemo, Mount Snow, Hunter Mountain, Mount Sunapee, Stowe and more. While there are a few holiday blackout dates for select mountains and only 10 access days for Stowe, this can provide great access to the region.
Additionally, there are significant discounts for students, military personnel (active, retired and dependents), seniors and those with permanent disabilities.
However, if you're only looking to take one or two trips to the mountain, you can instead opt for the Epic Day Pass; this will give you a set number of ski days based on the number purchased.
While we don't know the new pricing tiers, the current pricing isn't too much more than what we saw when the passes were initially released this past spring. If the same increase range holds true for the post-Labor Day pricing, we don't expect the prices to increase too significantly. But, if you know your winter plans, you might as well purchase now, as any amount of savings is a win in our book.
Related: How to plan a ski trip using points and miles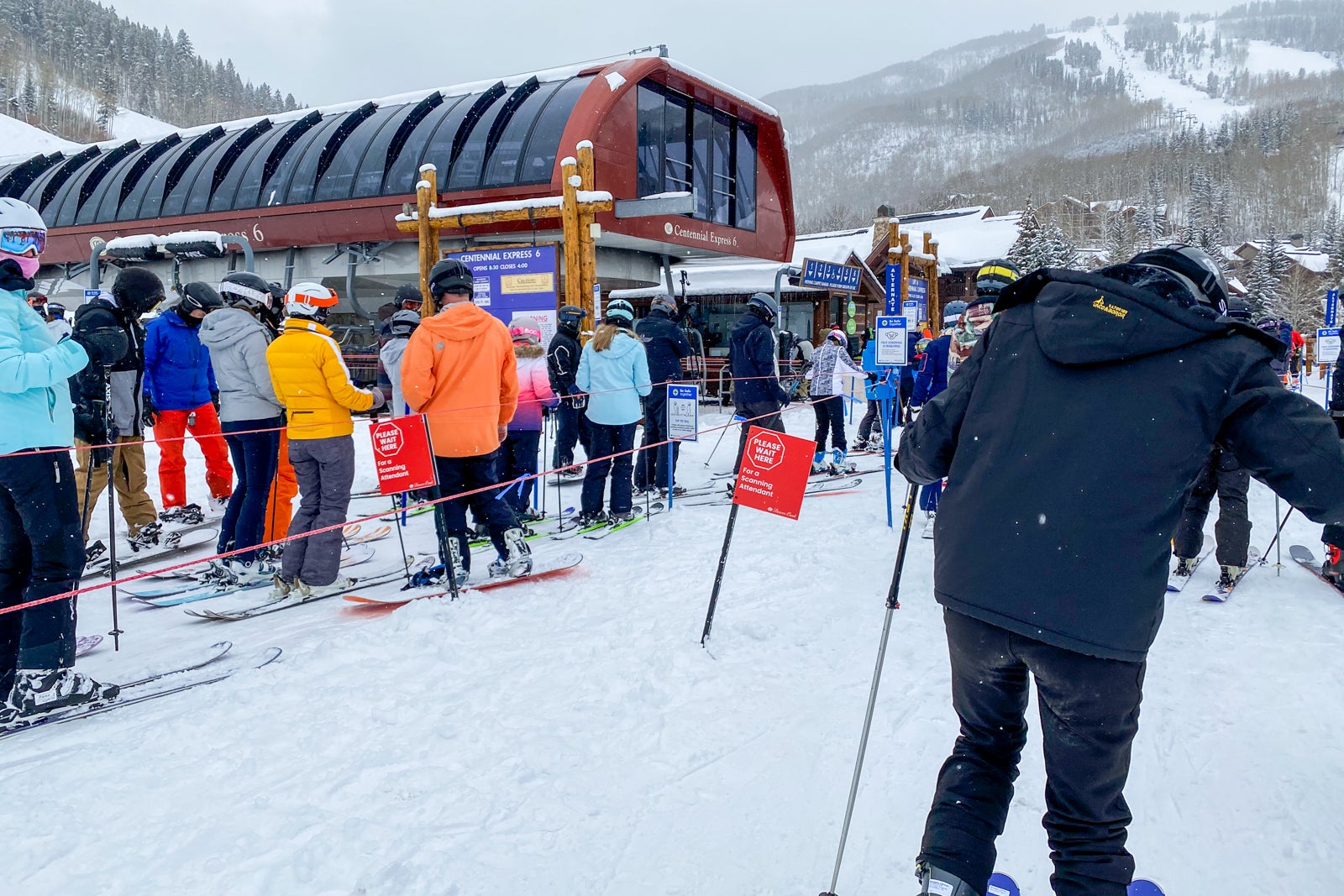 An Epic Pass will save you money — even on a short trip
You may not have considered getting an Epic Pass if you only ski or ride a day or two each season. However, with so many different pass options, you might find one that works perfectly for your ski habits.
The Epic Day Pass has three different tier levels based on the mountains included. You can purchase access to 22 resorts (including the smaller Vail resorts), 32 resorts or all 38 mountains.
For a single-day ticket, the pass price starts at $49 for a limited number of ski resorts (those in the Midwest, New Hampshire and Pennsylvania). The cost then jumps to a starting price of $80 per day for most ski resorts or $104 per day to include the full range of Vail-owned and even partner resorts.
The more days you purchase, though, the less expensive per day. In fact, you can ultimately ski for as little as $41 to $88 per day, depending on the mountains selected. Of course, if you're looking to ski during peak holiday dates (there are only 11 of them), the price goes up slightly: It caps at $122 per day.
This can help you save, considering single-day walk-up passes can start north of $200 per day at resorts such as Vail and Beaver Creek. So even if you are looking to ski just one day at Vail Resort during the peak Christmas week, you can purchase an Epic Day Pass in advance for $122 and get close to 50% off the ticket window price.
Related: Best credit cards for ski pass purchases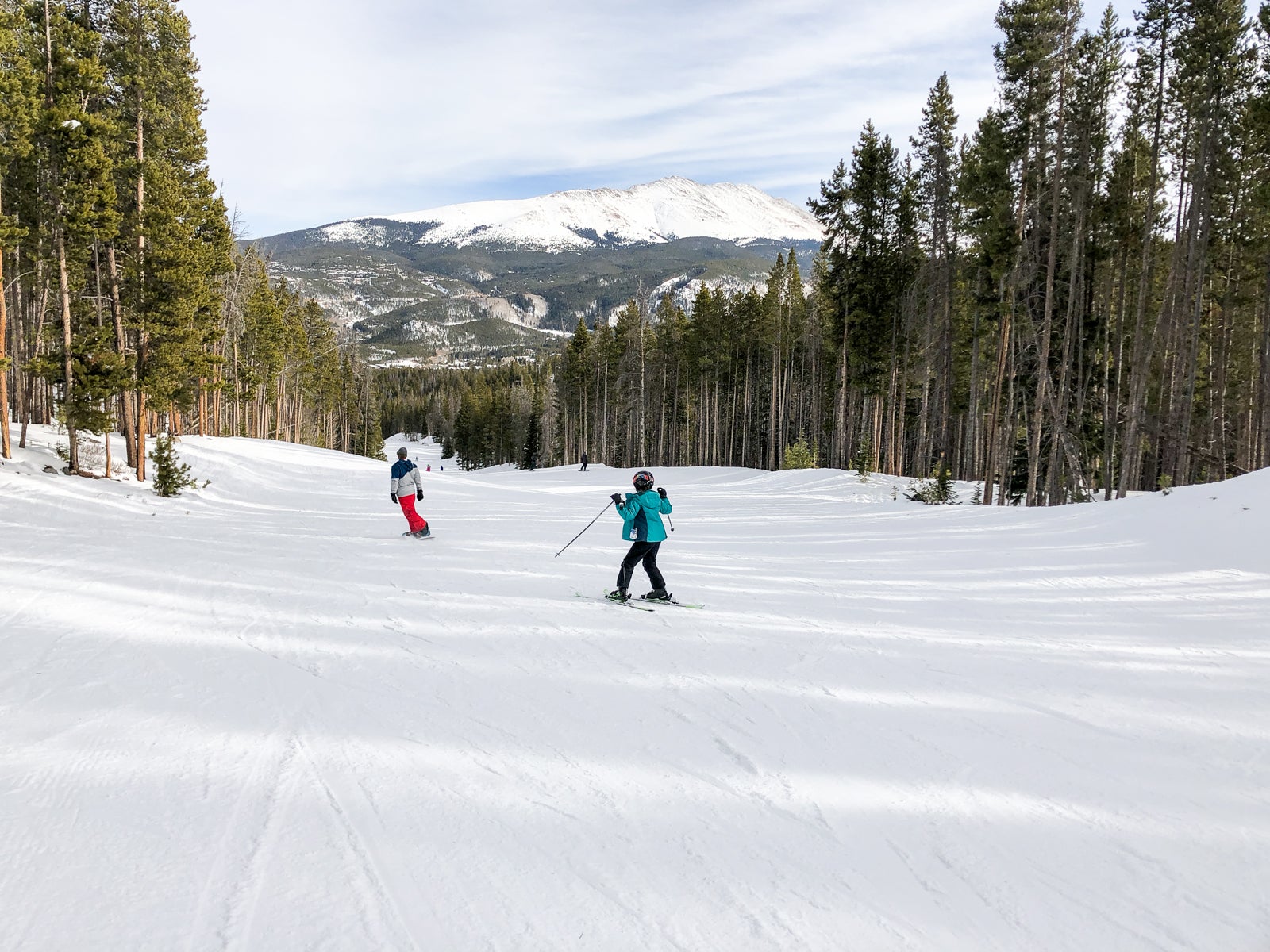 Epic Passes provide exclusive discounts
On top of all that, travelers with the Epic Pass, Epic Local Pass, Epic Day Pass and more can enjoy discounts through the Epic Mountain Rewards program introduced in 2020. This simple but rewarding program provides the following discounts at Vail Resorts' 37 North American resorts:
20% off food and nonalcoholic beverages (up to $150 per day)
20% off group ski and ride lessons
20% off lodging owned and operated by Vail Resorts
20% off the Epic Mountain Express private or shared shuttles from Denver International Airport (DEN) and Eagle County Regional Airport (EGE)
20% off gear rentals
20% off select on-mountain activities
One free wax and one 50%-off tune per season at select U.S. locations
Additionally, all 2023-2024 Epic Pass products automatically come with included Epic Coverage; this provides refunds for personal events such as job loss, injury, illness and certain resort closures (including those due to COVID-19).
Ski and ride at world-class resorts
If you're already looking forward to bundling up and skiing again next season, it makes sense to purchase the Epic Pass, Epic Local Pass or Epic Day Pass. While the Epic Pass is the juggernaut, the less expensive Epic Local Pass is the best value for travelers who don't plan to ski over holidays or during peak periods.
This coming season, the holiday dates that affect the Local Pass are Nov. 24-25, 2023; Dec. 26-31, 2023; Jan. 13, 2024; and Feb. 17-18, 2024. Keep in mind that some of the regional passes include additional restricted dates. For example, the Northeast Value Pass is also restricted Jan. 13-14, 2024 — both Saturday and Sunday of Martin Luther King Jr. Day weekend.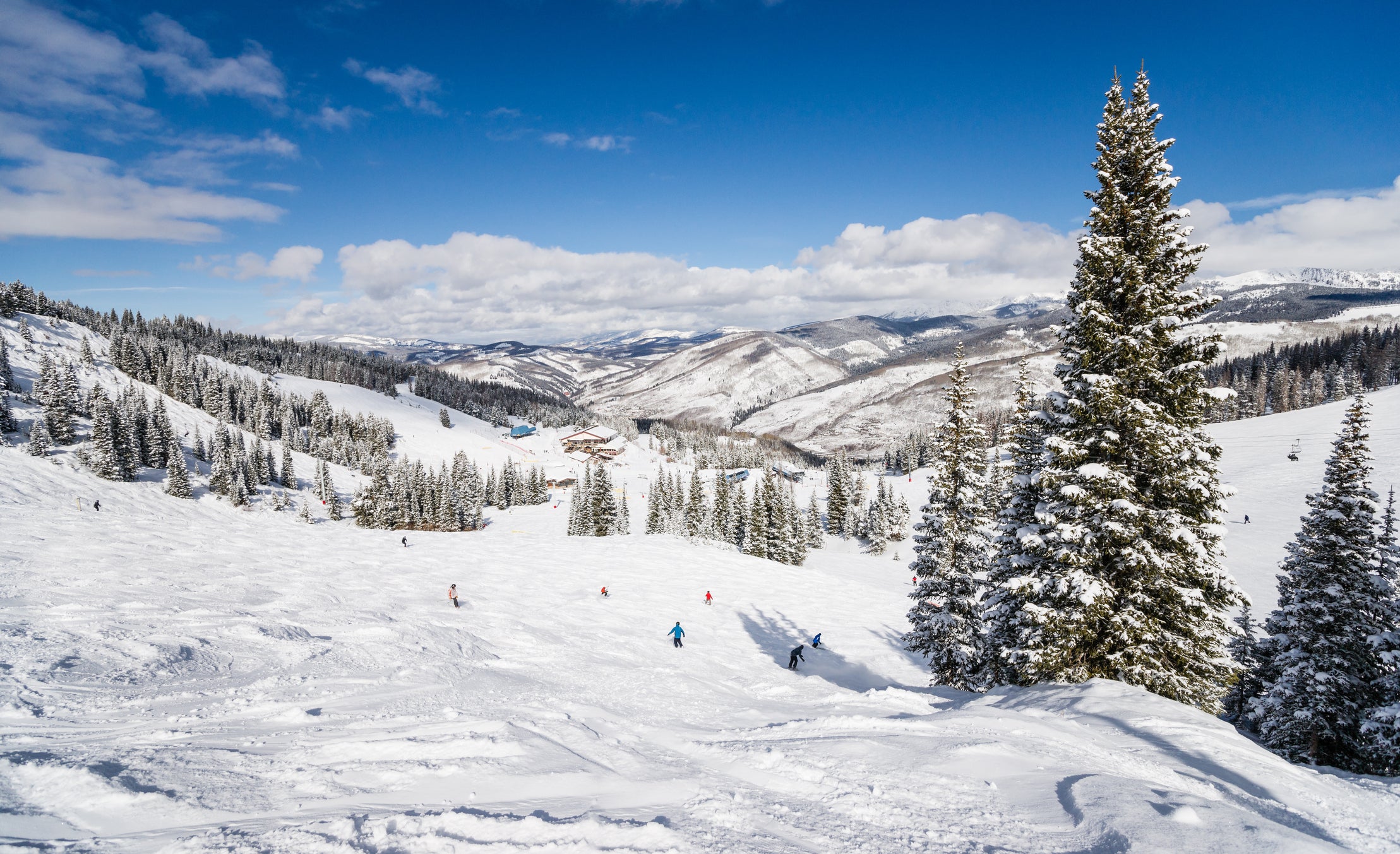 Epic Pass
If you're craving access to all of Vail's resorts, with additional access to partner resorts, and don't want to deal with previously mentioned holiday restrictions, the full Epic Pass will fit your needs.
Passes for the 2023-2024 season currently cost $929 for adults (ages 13 and up) and $473 for children (ages 5 to 12). Kids 4 and under can ski for free. There are no full Epic Pass discounts for teens.
This Epic Pass gets you access to Vail, Beaver Creek, Breckenridge, Keystone, Crested Butte, Park City, Heavenly, Northstar, Kirkwood, Stevens Pass, Whistler Blackcomb, Stowe, Okemo, Mount Snow, Mount Sunapee, Attitash Mountain Resort, Wildcat Mountain, Crotched Mountain, Hunter Mountain, Liberty Mountain Resort, Roundtop Mountain Resort, Whitetail Resort, Jack Frost, Big Boulder, Seven Springs, Laurel Mountain, Hidden Valley (Pennsylvania), Afton Alps, Mount Brighton, Wilmot, Alpine Valley, Boston Mills, Brandywine, Mad River Mountain, Hidden Valley (Missouri), Snow Creek, Paoli Peaks, Andermatt-Sedrun-Disentis, Perisher, Falls Creek and Hotham.
At partner resorts, the full Epic Pass gets you access to seven days at Telluride, seven days at Resorts of the Canadian Rockies, unlimited access to 26 European resorts and five days in Japan.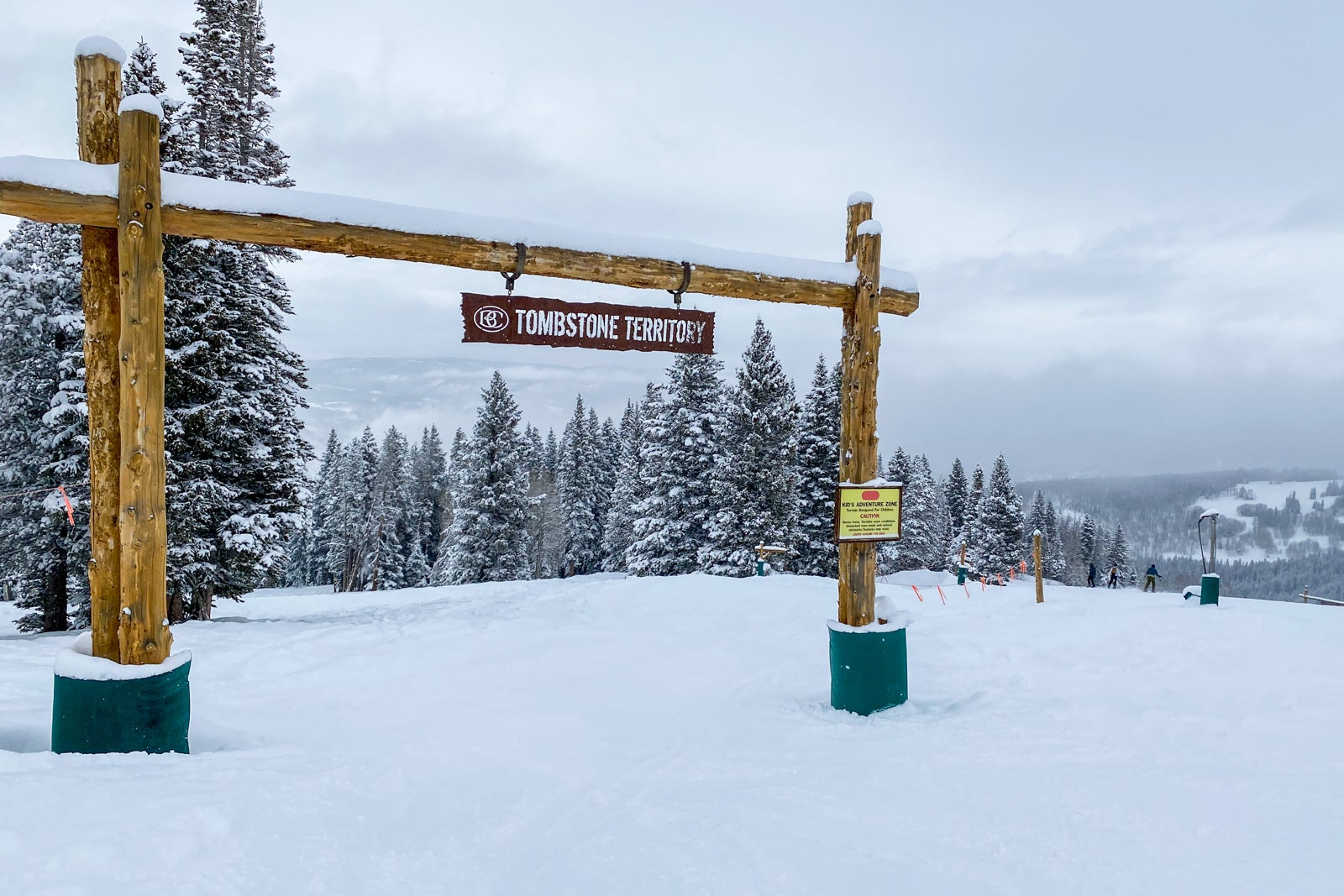 Epic Local Pass
For the 2023-2024 season, the Epic Local Pass provides unlimited access to Breckenridge, Keystone, Crested Butte, Stevens Pass, Mount Snow, Okemo, Mount Sunapee, Attitash Mountain Resort, Wildcat Mountain, Crotched Mountain, Hunter Mountain, Afton Alps, Mount Brighton, Wilmot, Alpine Valley, Boston Mills, Brandywine, Mad River Mountain, Hidden Valley (Missouri), Snow Creek, Paoli Peaks, Liberty Mountain Resort, Roundtop Mountain Resort, Whitetail Resort, Jack Frost, Big Boulder, Seven Springs, Laurel Mountain and Hidden Valley (Pennsylvania).
You'll also get access (with holiday restrictions) to Park City, Heavenly, Northstar, Kirkwood and Stowe.
The Epic Local Pass includes 10 total combined days (with previously mentioned holiday restrictions) at Vail, Beaver Creek and Whistler Blackcomb. Additionally, if skiing in Japan is in your plans, you'll receive five total days at Hakuba Valley and Rusutsu Resort.
In short, if you can work around a few restrictions, the current Epic Local Pass pricing is a heck of a deal at $689 for adults, $359 for children ages 5-12 and $558 for teens from 13-18. To compare, a seven-day, restricted Epic Day Pass is currently $612 for adults, so you can ski unlimited times throughout the winter without paying too much more money.
Hot tip: If you're looking to purchase the Northeast Value Pass or Ohio Pass and have a child who's 5 or 6 years old, you can purchase a Tot Pass. This pass is significantly less expensive at less than $50 (pricing depends on when you purchase the pass), but you'll need to call Vail or a local resort to purchase it. As we've learned from the past few years, if the representative isn't aware of this particular pass, you should ask to speak to someone else.
Related: 7 mistakes to avoid when planning a ski trip
What's changed with Epic Pass for this year
If you had an Epic Pass last year, you'll be happy to know that options are almost identical, despite the price increase.
The main change is that Epic announced that it'll be launching a new app to replace the EpicMix app. With the new app, your phone will serve as your lift ticket at most resorts.
With Bluetooth technology, scanning your pass will be easier than ever. It also allows skiers and snowboarders to skip the ticket window or avoid waiting for their pass in the mail. Of course, plastic cards are available for those who do not have a phone or don't want to use their phone to store their pass information. The app will also include many new features, such as interactive trail maps with GPS location tracking, snow cams and more.
The company also added a new resort — Disentis — to the Epic Pass portfolio.
My family has already purchased their Epic Pass for the season, and it will be our third season as passholders. This past year I saw more lifts running, and lift lines were under control. This is an improvement over the challenges that some Vail Resorts faced in the 2021-2022 season.
Bottom line
For years, the most cost-effective way to ski at major mountains has been with a pass.
Just running the numbers from my 19 days at Vail Resorts last season, purchasing the Northeast Value pass brought my per-day cost down to $27, my daughter's down to $17 and my son's down to slightly more than $2 per day (due to the Northeast Value Tot pricing). On the other hand, my husband managed to get away for a Colorado ski trip (in addition to our Northeast adventures), giving him 23 days on the snow at a per-day cost of $27 on the Epic Local Pass.
By planning in advance with a pass, you may be able to make the sport fit into your budget for less than you think. Additionally, if you grab your passes before Sept. 4, you can take advantage of discounted pricing. With pricing less than $100 per day, you can get in some solid world-class skiing — and pay less than you would for a one-day ticket to Disney World or Universal Studios.
On top of those more accessible prices to get you on the lift, you can also use your hotel points to stay near (or even on) the mountain to keep your out-of-pocket ski prices as low as possible.
While Vail hasn't announced if and when there will be another price increase, ski passes typically get more expensive the closer you get to the season. So if you plan accordingly, you can still snag a pass at a low price.