Soho House is a brand with bona fide British celebrity and royal bragging rights: Prince Harry and Meghan Markle had their first date at one in London. Soho Farmhouse, the brand's countryside inn a two-hour drive outside London, has hosted everyone from former U.K. Prime Minister David Cameron to Princess Eugenie and (my personal favorite) top-selling U.K. band Girls Aloud.
Yet, Soho House & Co. — the parent company of Soho House as well as other offerings, including The Saguaro and hotel chains The Ned and The Line — this week celebrates its footprint on the other side of the pond.
It's been 20 years since Soho House first arrived in North America in New York City's Meatpacking District. You might remember the location from the "Sex & the City" episode that featured a Ginger Spice cameo and Kim Cattrall's Samantha-turned-Annabelle Bronstein membership.
A lot has happened for Soho House since it first arrived in America in the early aughts.
"Twenty-two years ago, when we were building out and trying to raise the money for [Soho House New York], if you said to me then that we would be celebrating a 20th birthday, I would have doubted it," Soho House founder Nick Jones said in an exclusive interview with TPG. "I was hoping to survive for 20 days, let alone 20 years. So, it's been a journey, but because we got it right in New York, it gave us America, which has been incredibly kind to us."
There are now more Soho House locations in North America (14) than the brand's home base in the U.K. (13). Soho House isn't giving up on its homeland, but it's safe to assume the interest isn't waning in the Americas, either.
Soho House Mexico City opens later this month, while one in Sao Paulo is slated to open by the end of the year. New U.S. Soho Houses are also underway in Portland, Oregon, and Charleston, South Carolina.
The U.S. also is getting its first countryside Soho House with Grasmere House, a 250-acre property in Rhinebeck, New York, a two-hour drive or 2.5-hour train ride north from Soho House New York.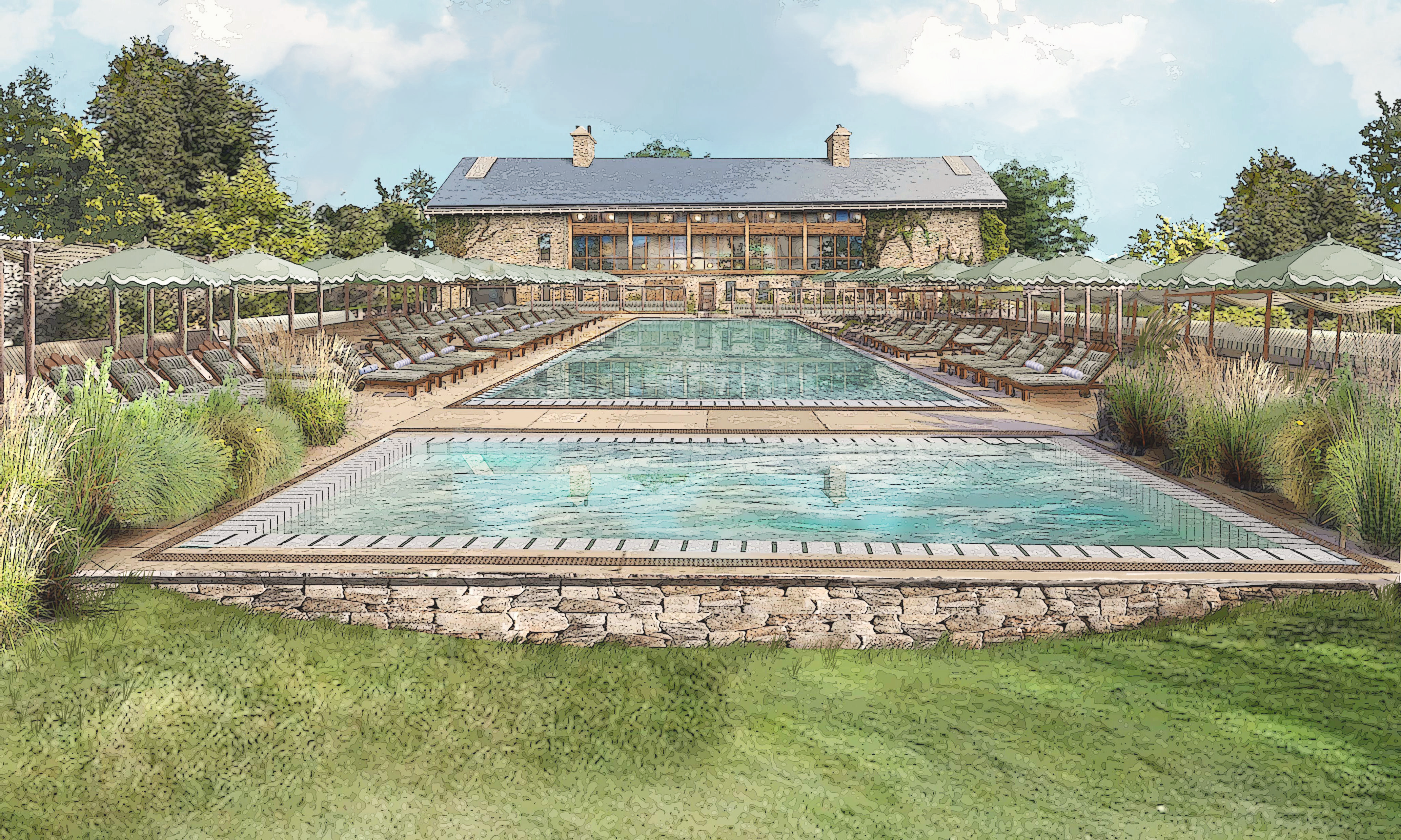 Grasmere House is expected to have a similar vibe as Soho House's more refined U.K. countryside offering, Babington House, as well as some of the fun offered at Soho Farmhouse. It's also expected to include multiple bars and restaurants, spa and wellness facilities, guest bedrooms and a litany of outdoor activities.
Renderings of this new-to-the-U.S. concept show a large pool area as well as a soaring lounge and cocktail area with a design inspiration the Soho House team says is meant to "reference the romanticism of the nearby woodlands and incorporate natural elements from the historic Roycrofters arts & crafts movement in the 1800s."
Jones and Soho House & Co. CEO Andrew Carnie talked to TPG late last month about what's next for the brand, how to keep members happy and what it takes to stay at the center of the cool pool two decades after arriving in North America (and nearly 30 years after first opening in London).
North America now accounts for 40% of all revenue for Soho House & Co., Carnie said. Expect that number to rise with more Houses and concepts arriving across the continent.
"We've been growing across America for a while, and we've seen an acceleration there," Carnie added. "We are in New York, L.A. and Miami, and now we've been having great success in Austin and Nashville, which gives us more confidence in opening in Portland. It gives us more opportunity to think about Charleston as well, which we're going to open next year."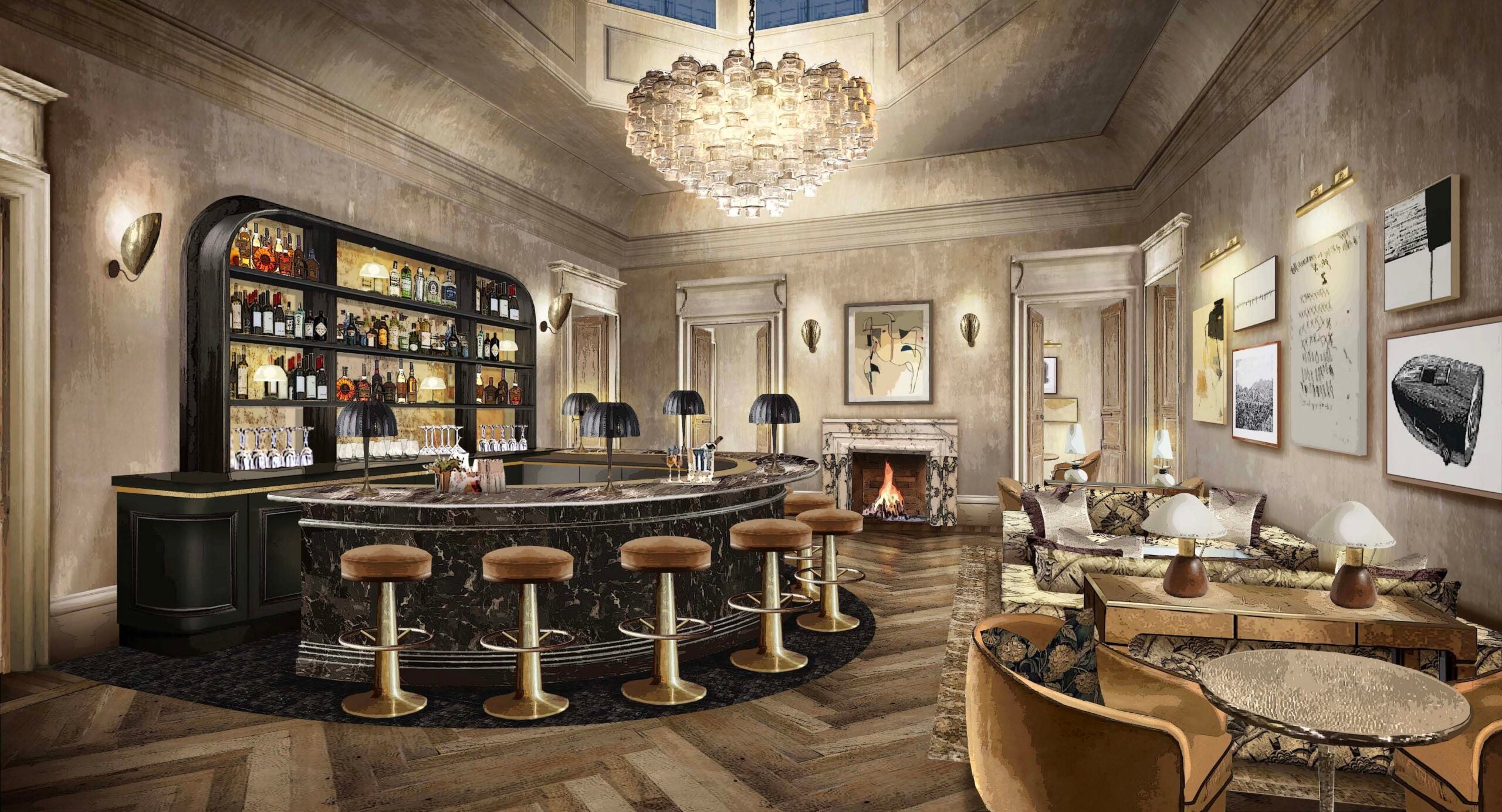 Where Soho House might be heading
The announcement of Grasmere House comes as Soho House & Co. announced a '20 Houses by 2025′ commitment for North America. However, a company spokesperson later clarified that Grasmere House is not part of the 20-House initiative and did not provide a specific opening date target.
While Carnie and Jones declined to provide too many specifics on what cities are next on the development pipeline, they indicated the company's Cities Without Houses membership platform is the road map used to determine next locations. The CWH platform hosts regular events in cities without physical Soho House locations and enables these members to access houses when traveling.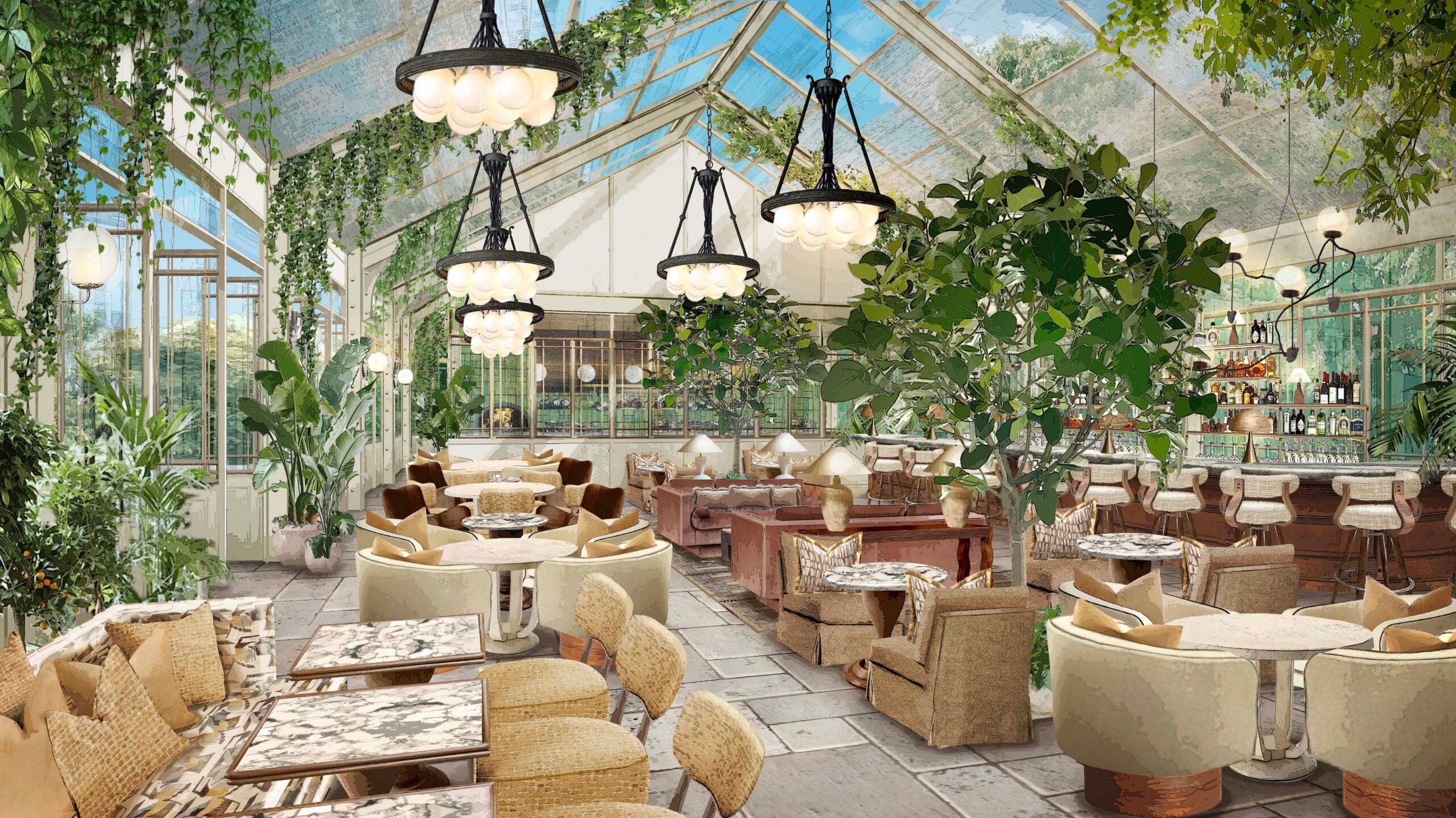 North American cities on this list include Atlanta; Boston; Charlotte; Denver; Detroit; Houston; Las Vegas; Memphis; Montreal; New Orleans; Philadelphia; Phoenix; San Diego; San Francisco; San Jose, California; Santa Barbara, California; Seattle; Vancouver, Canada; and Washington, D.C.
Central and South American cities on the CWH roster include Bogota, Colombia; Buenos Aires, Argentina; Havana, Cuba; Lima, Peru; Medellin, Colombia; Montevideo, Uruguay; Oaxaca, Mexico; Panama City, Panama; Rio de Janeiro; San Juan; Santiago, Chile; and Sao Paulo.
Not all these cities will likely get a Soho House in the next few years, but the CWH is a pretty reliable road map of what cities are leading contenders for where the company might eventually open a new location.
The company also varies in terms of what size property a city might get. This stems from estimating how many members Soho House & Co. thinks it can get in a city within the first five years of opening. Cities like Nashville, Portland and Rome can likely bring in between 5,000 and 8,000 members, so they get larger properties, Carnie said.
Charleston is likely to see a smaller membership count, so it will eventually be home to a Soho House with a smaller footprint.
Cities like Paris, New York City and London are so popular that they eventually see multiple locations and concepts within their region.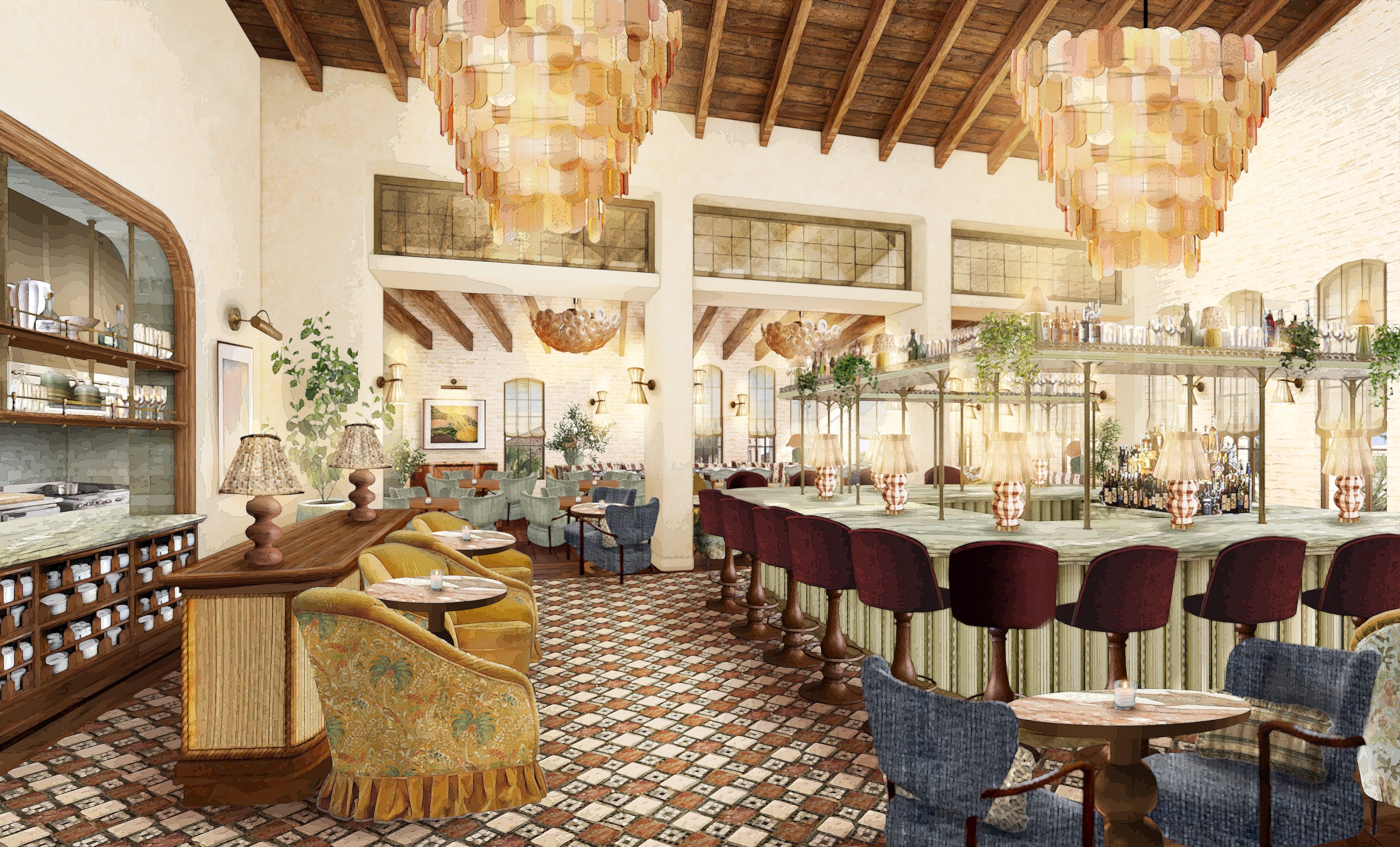 The many faces of Soho House
Soho House won a massive following by turning the private members club model upside down. Instead of a stuffy place charging exorbitant membership fees, the ethos of Soho House was to offer something at a value that creative types could enjoy.
Members under the age of 27 in New York City pay about $204 per month to access all Soho House locations, according to the company's website. That's less than a monthly all-access membership to the luxury gym chain Equinox. Those 27 and older pay about $408 per month.
The pricing-and-membership strategy clearly worked: Soho House's waitlist hit an all-time high at the end of June, with 95,000 people still trying to get membership. But Carnie and Jones recognize more work must be done to appeal to all types of users.
"I think Nick did a brilliant job getting [a younger membership base]. We've now got a fantastic [base of members under the age of 27]," Carnie said. "We just want to make sure that we're conscious of when they grow up a little bit that we've got Houses that are slightly different for them."
Offerings like Grasmere House north of New York City will better accommodate Soho House members with families looking for a weekend away with their children. Some properties, like the upcoming Mexico City location, even include kids' clubs.
"Andrew has plans to really expand that [and] focus on the 30- to 45-year-old market where it's slightly more Bohemian glamor," Jones said.
Club kids grow up, but they still need a place to go out, it seems.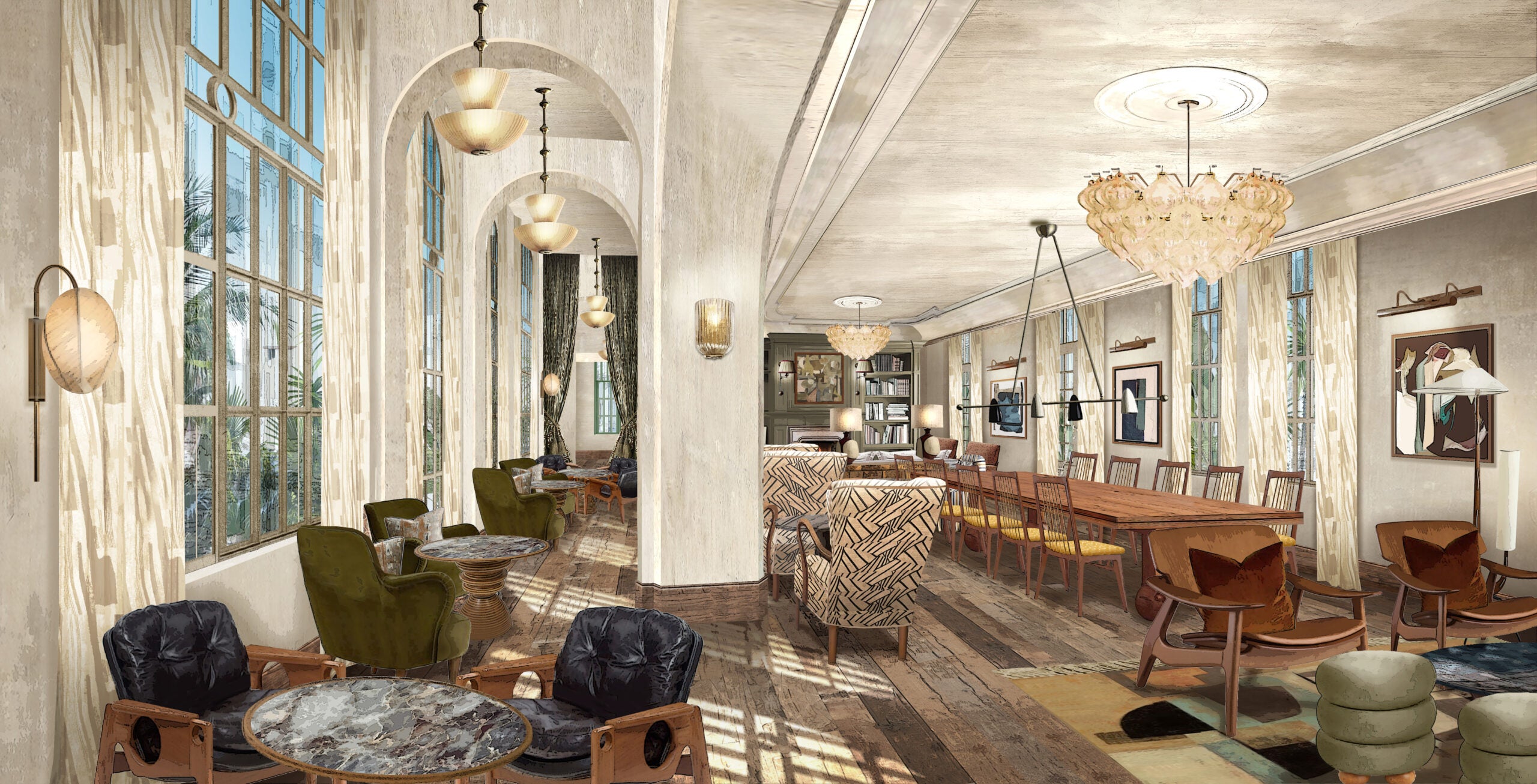 Tackling overcrowding
One of the biggest thorns in Soho House's side is the conundrum of balancing exclusivity with growth. Is a members club all that special if every major city in the world has one?
Brands like SoulCycle went the way of Icarus in growing extraordinarily fast and losing its cool factor in the process. Soho House doesn't appear to be in a rush to flood cities with an array of new locations within blocks of one another.
Still, you'll find plenty of social media posts regarding overcrowded clubs. Airlines tackled this with their airport lounges by limiting who could get in. Don't expect Soho House to raise membership rates to address its own crowding concerns.
"It's not a money club. It's a club for creatives. It's got a huge diversity and inclusive part of the membership," Jones said. "You know, a club I want to go into is a club where I look like the odd person out."
Addressing overcrowding is something the Soho House leadership team takes "very seriously," Jones added.
"We have got a bunch of things that we'll do to improve the member experience throughout all our houses next year, and that'll include making our Houses slightly less busy when they're overcrowded," Carnie said without providing specifics. "We're very conscious of that and will improve it."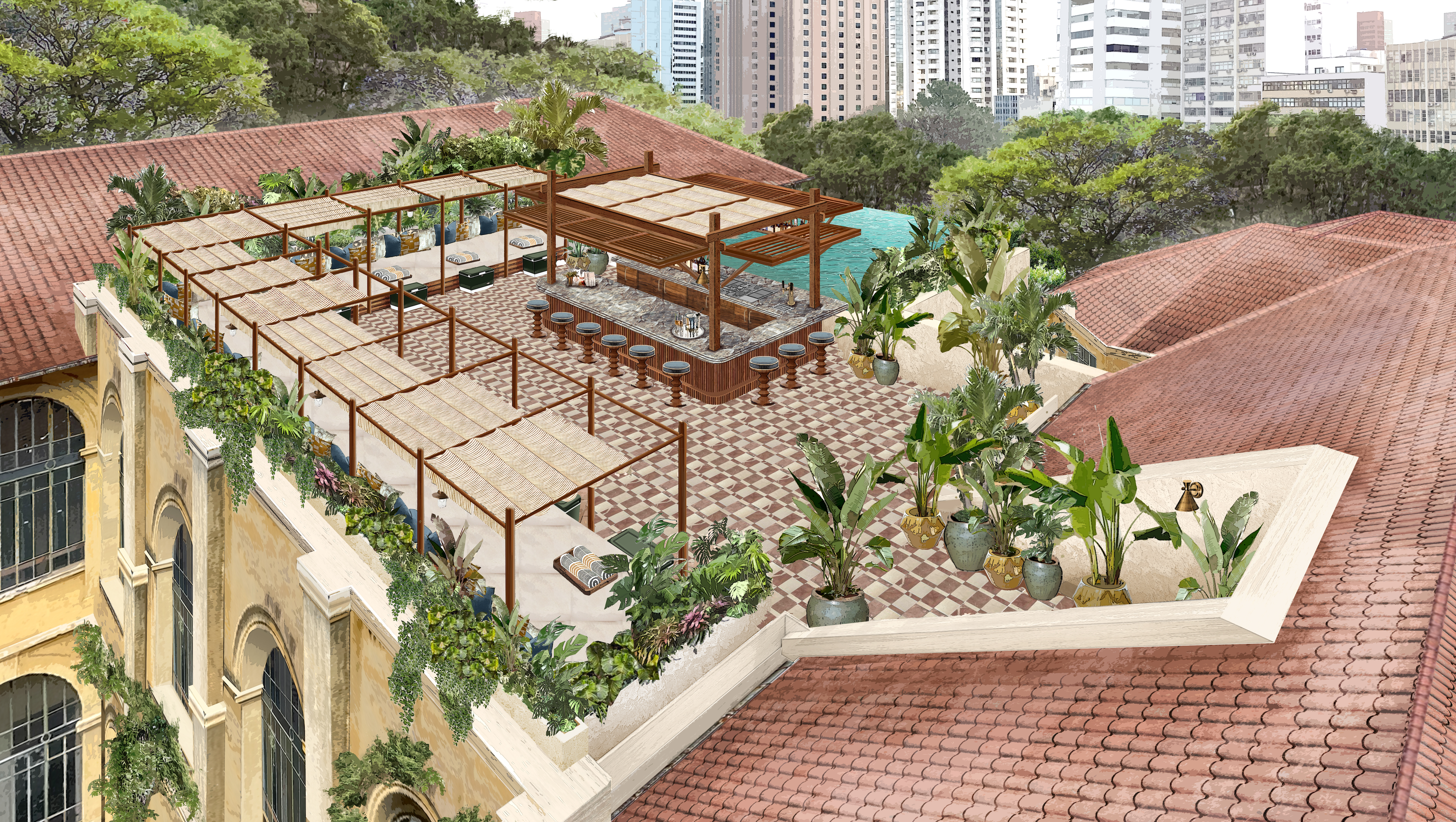 How Soho House inspired its new competitor
When Soho House first opened in London in the 1990s, the hotel world was all about boutique hotels — impervious properties that critics will say kept the lights too dim and walls too high. These hotels might have dominated tabloid gossip pages for celebrity hot spots, but they weren't the most inviting.
Soho House isn't without its critics on the grounds of inclusivity. After all, it is a membership club with a leadership team boasting about its longer-than-ever waitlist to get in. But you can't help but feel like Soho House prodded the hotel industry into its evolution toward lifestyle hotels: properties packed with bars and restaurants that happen to have hotel rooms upstairs and do a better job of wooing local business.
Lifestyle hotels — offerings like Marriott's Edition, Hilton's Motto and Canopy, Hyatt's Thompson Hotels and Accor's entire Ennismore arm featuring brands like The Hoxton and Delano — are now all about the wow factor. It's also like being inviting to the surrounding neighborhood and community.
Amusingly, when I was on a recent tour of the Rome Edition, I asked a staffer there which hotels they saw as their biggest competition. They noted they didn't necessarily view any local hotels as their competition. Soho House Rome was the competition.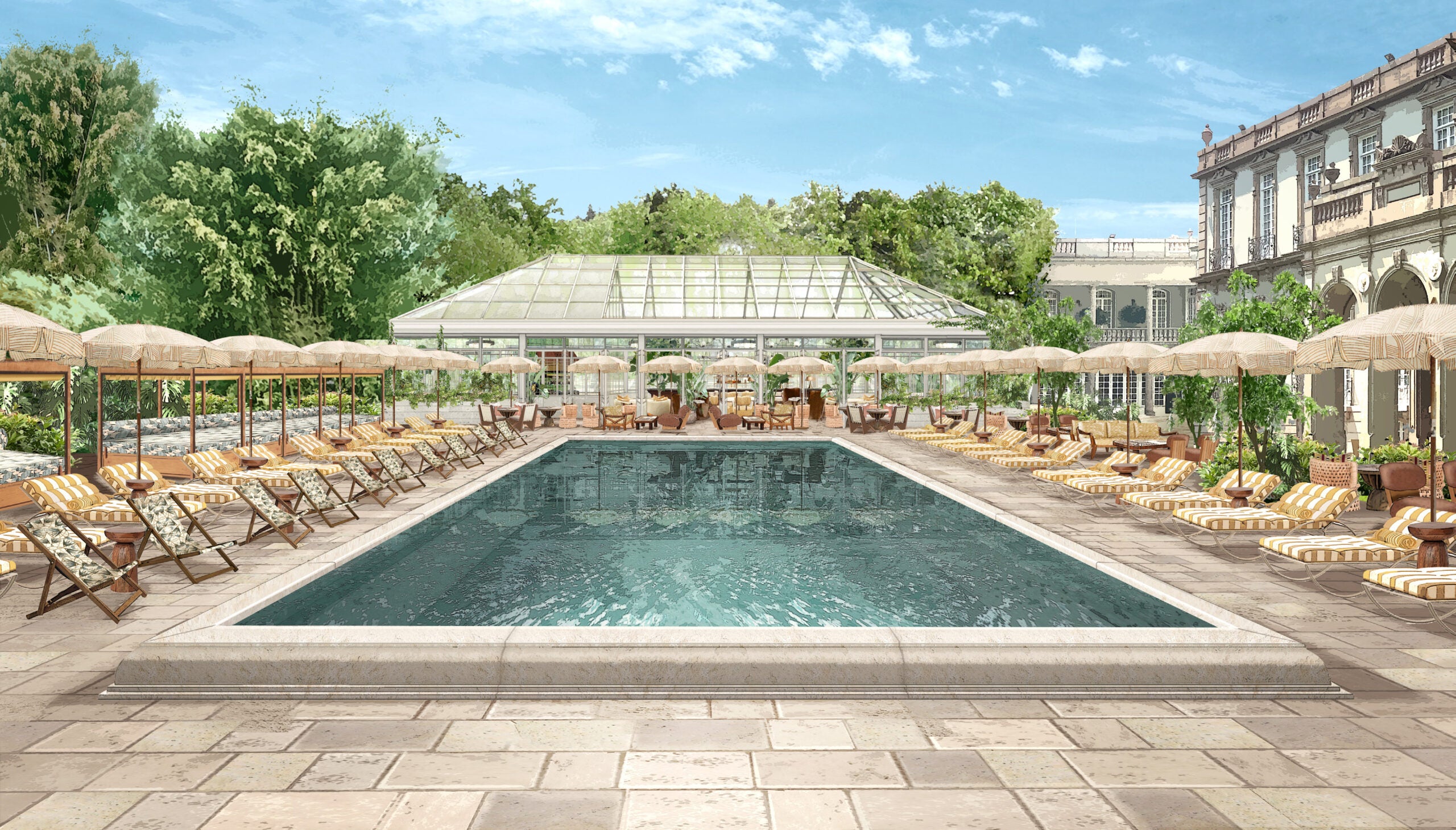 I asked Jones how he felt about that. You'll hear on many Soho House earnings calls how they're a league of their own and don't really have global competition in the membership club space.
Sure, you might find a brand with a private club with one or two locations in major global cities, Jones said. But Soho House is the only one flirting with 45 locations (including properties slated to open in the next year or two), he emphasized.
Look to the upcoming Mexico City location as an example of the Soho House leadership team's strategy to ensure people still want to get into those 45-and-counting locations. After all, those potential guests could easily go to a lifestyle hotel nearby that doesn't come with the stress of needing to get off the waitlist.
"There's no shortage of brilliant places to go in Mexico City, and we're very humble about that," Jones said while conducting a video interview from the soon-to-open location. "But what we have to do is really raise our game and make sure that what we're offering here is something which is different."
But going back to the Rome Edition comparison: Is it a little anxiety-inducing to have a hotel brand from the largest hotel conglomerate in the world suddenly viewing you as a competitor?
"It's taken quite a long time, but I'm really flattered that they're beginning to do that," Jones said with a laugh.
Related reading: