If you've ever wanted to redeem points and miles to fly Finnair, there has never been a better time.
Following moves from British Airways and Virgin Atlantic, Finnair now guarantees a minimum number of award seats will be available for booking with Finnair Plus points or partner points, such as American Airlines AAdvantage miles or British Airways Avios.
Finnair guarantees a minimum amount of award seats for flights
According to the Finnair website, the airline will offer at least eight award seats on long-haul flights operating between Europe and Asia, North America and Dubai. Finnair will offer the following award seats on these long-haul flights:
Two seats in business class
Two seats in premium economy
Four seats in economy
On short-haul flights within Europe — when there is no premium economy cabin — four economy and two business-class seats are the new minimum guarantee. If you are looking to book Finnair with points, the increased number of award seats are currently available for booking on flights departing on or after Feb. 1, 2024.
Also, keep in mind that award seats will not always be available on every flight at all times. This 2024 change excludes flights in which Finnair partners have reserved the majority of seats, flights to and from Doha, Qatar, and flights that do not depart or arrive at Helsinki Airport (HEL).
Related: Long-haul with no recline: A review of Finnair's new business class on the A350-900 from Helsinki to Singapore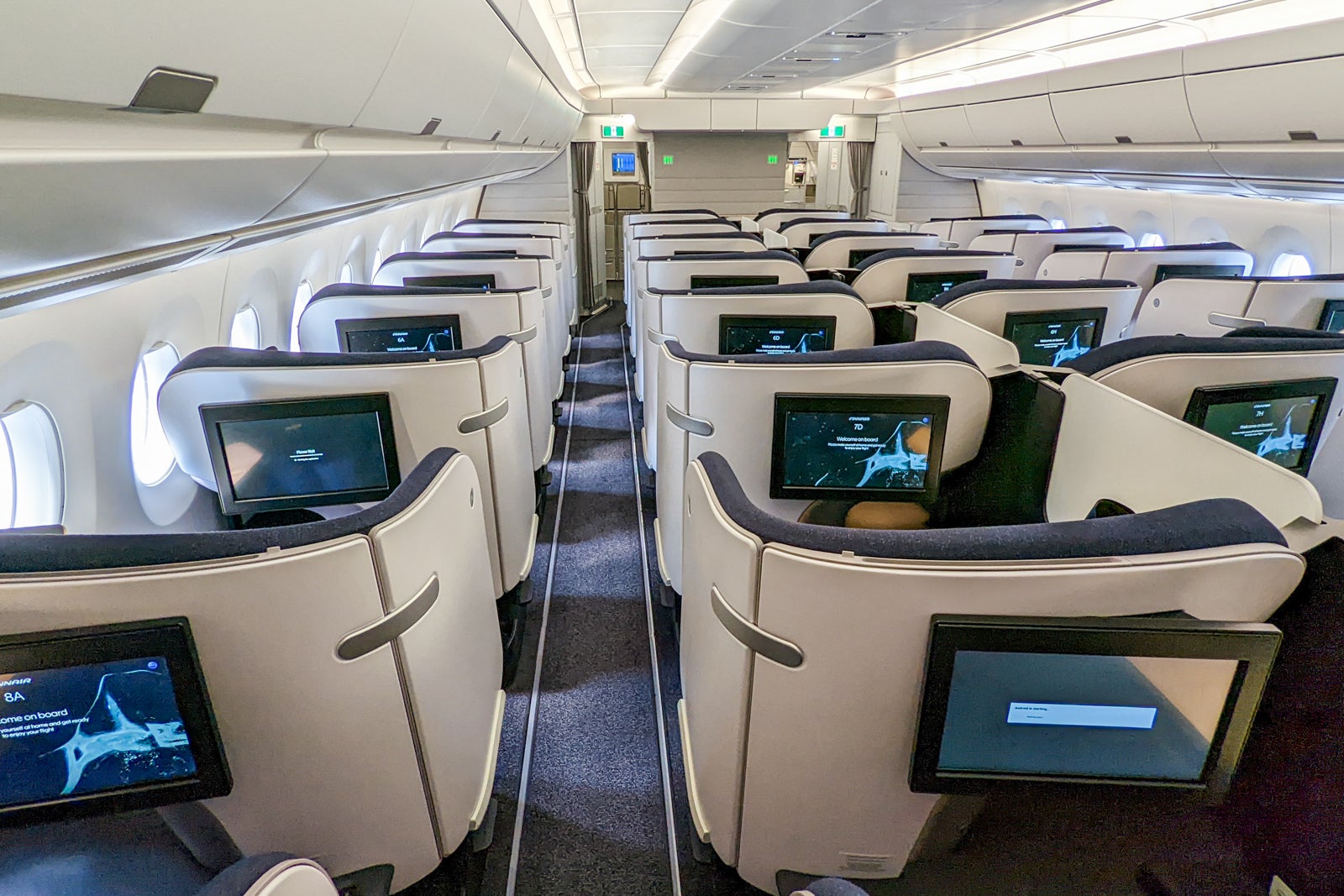 While Finnair transatlantic award availability has never been as easy to come by as its Oneworld partner British Airways (with its frustrating surcharges), you may find Finnair award space is much more plentiful than before, especially if you are looking to book 11 to 12 months in advance when the award seats may still be available.
Previously, the airline made no minimum guarantees, so award seats were harder to find when looking to book Finnair with points.
Finnair operates from the following U.S. airports to Helsinki Airport:
Chicago's O'Hare International Airport (ORD)
Dallas Fort Worth International Airport (DFW)
Los Angeles International Airport (LAX)
New York's John F. Kennedy International Airport (JFK)
Miami International Airport (MIA)
Seattle-Tacoma International Airport (SEA)
Related: Comparing the Finnair premium economy flight experience on the A330 versus the A350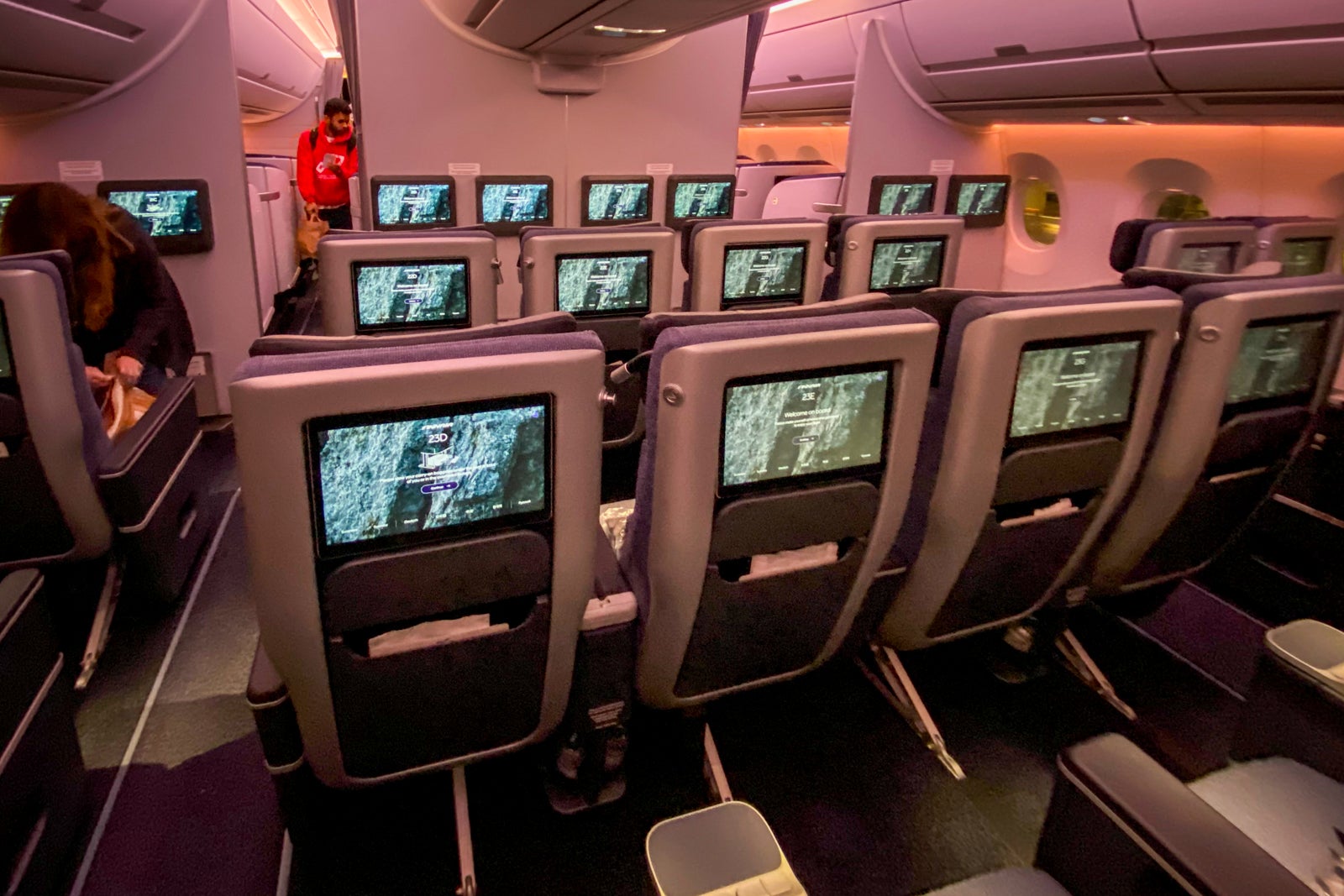 You can connect through Finnair's excellent Helsinki hub to a range of European destinations, including Scandinavia, the United Kingdom, Spain, France and Asia.
American Airlines charges the following AAdvantage miles per person for Finnair-operated services from the U.S. to anywhere in Europe:
30,000 miles each way in economy
40,000 miles each way in premium economy
57,500 miles each way in business class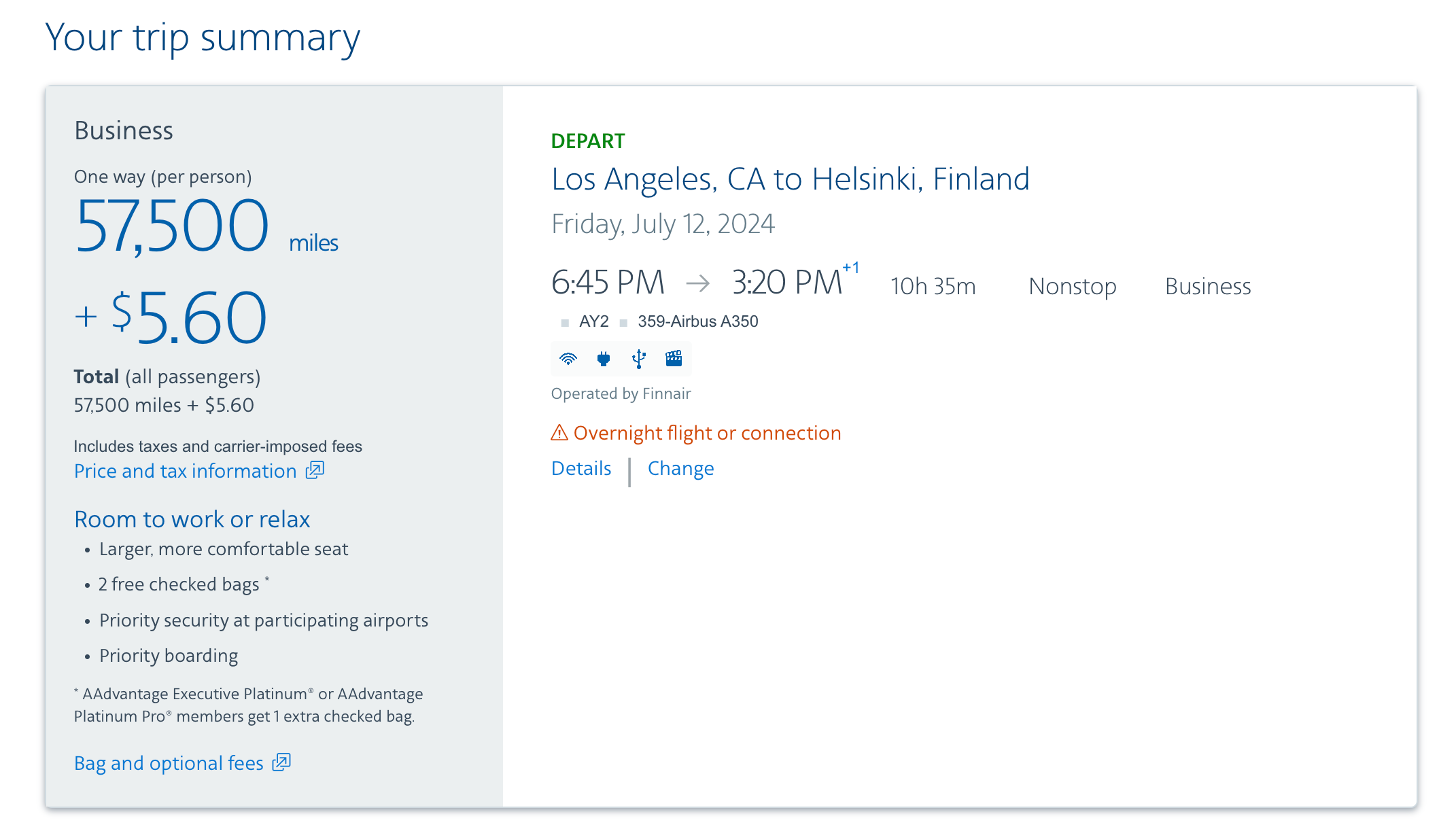 Depending on the distance, British Airways charges the following Avios per person for transatlantic flights on Finnair:
25,750 to 31,000 Avios each way in economy
62,000 to 77,250 Avios each way in premium economy
92,750 to 103,000 Avios each way in business class
British Airways also imposes massive surcharges on Finnair redemptions from the U.S.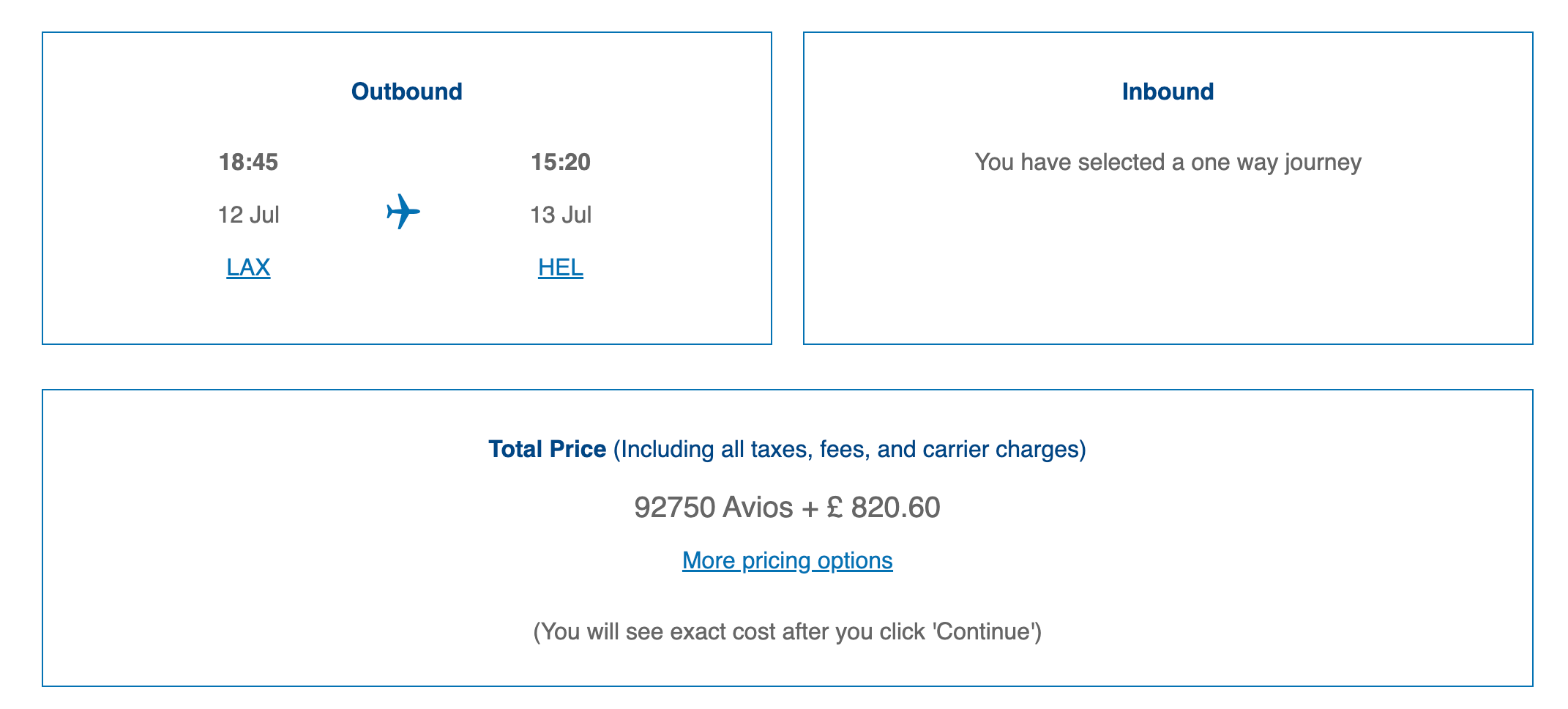 So, if you have transferable points and are looking to sit in a premium cabin, using AAdvantage miles to book Finnair flights will be a better deal.
Finnair Plus will adopt Avios as its points-earning currency in late January 2024.