It's safe to say long-haul flying looks a lot different than it did some 80 or 90 years ago.
Today, flying thousands of miles often involves large jets like a Boeing 777, 787 or Airbus A350 aircraft … and, for travelers more savvy with points and miles, perhaps even a lie-flat seat in business class.
In fact, it's almost hard to picture air travel from one continent to another was possible in the 1930s, just decades after the Wright Brothers' flight near Kitty Hawk.
There weren't many runways or airports, and our national aviation system was still in its infancy.
And yet, during that time, a unique type of aircraft with the capability to land anywhere on water flew between the U.S. and Europe, South America, the South Pacific and Asia.
In the years before World War II, amphibious aircraft known as "flying boats" frequented the skies, carrying passengers in fairly luxurious cabins, offering service meant to compete with the highest-end steam ships as a way of getting around.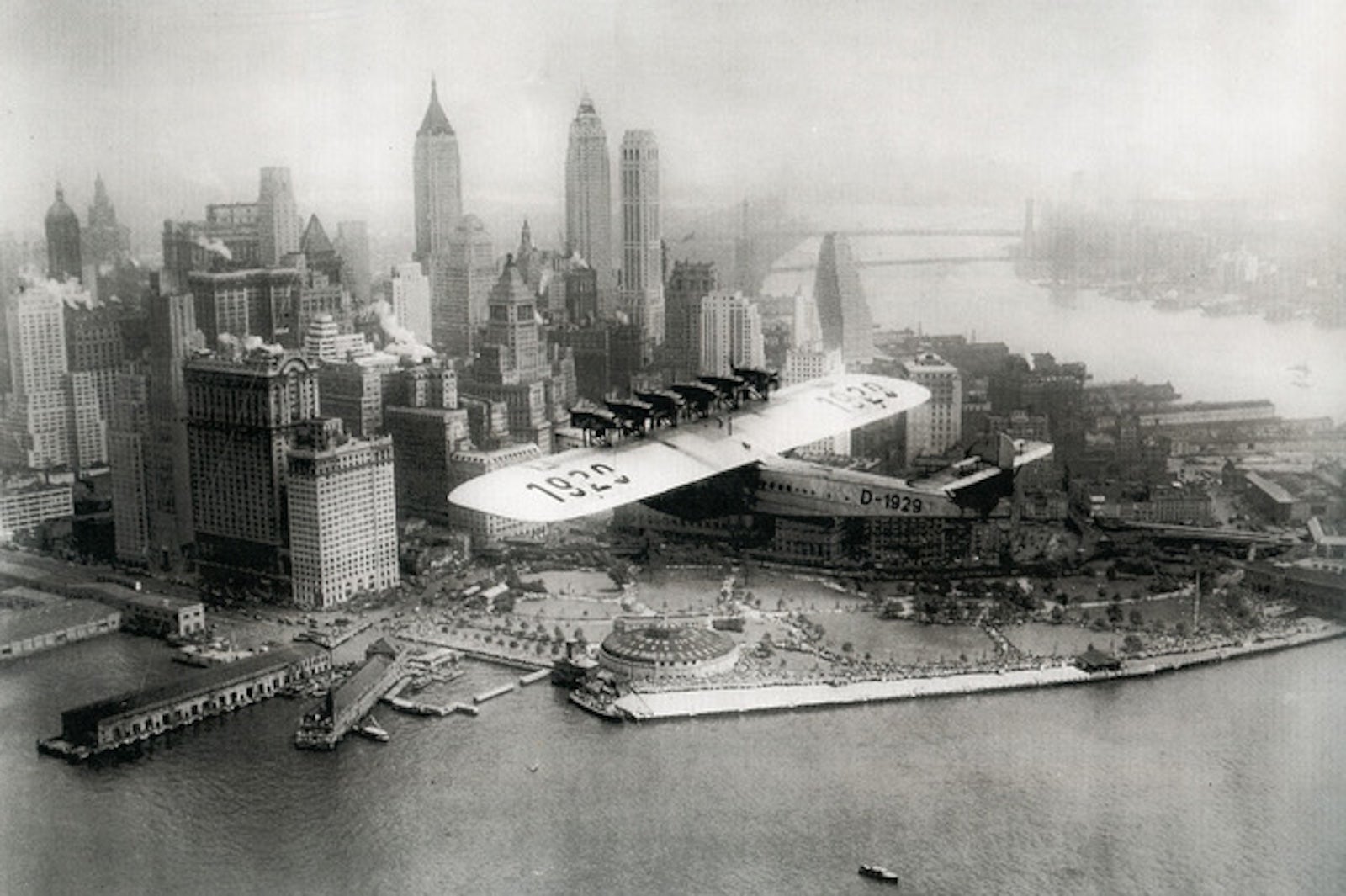 Pioneered in France by Jean-Henri Fabre in 1910, flying boats were different from the seaplanes you might picture today, such as the small aircraft common in Alaska that land on floats (but are otherwise fairly traditional aircraft).
No, these were truly flying boats, with both wings and a hull, giving the aircraft buoyancy … however heavy and drag-inducing that fuselage was in the air.
"They were ideal for flying long distances at a time and at a point when land-based planes weren't up to it yet," Bob Van der Linden, curator of air transportation at the Smithsonian National Air and Space Museum, said.
Ferrying mail, business travelers and wealthy passengers with "astonishing range," as Van der Linden wrote in 2020, the aircraft flew passengers between Miami and Caracas, Venezuela, Rio de Janeiro and Buenos Aires. It also flew to Hawaii, Hong Kong and the Philippines.
Flying boats grew in popularity and frequency in the 1930s. Juan Trippe's Pan American Airways commissioned a fleet of them, flying between New York and Europe in amphibious Boeing 314 Clipper aircraft.
The carrier also proved to be the first major operator of regularly scheduled commercial service over the Pacific Ocean. The aircraft's ability to land on water was critical in the absence of robust airport infrastructure and was an added safety layer during the earlier years of air travel.
"They would fly hops, skips and jumps across the Pacific and come down near islands," Van der Linden told TPG. "They'd go from San Francisco to Hawaii, then Hawaii to Midway, Midway to Wake Island, Wake Island to Manila, and eventually Manila to Hong Kong."
However, the heyday of flying boats didn't last long. 
World War II made flying boats obsolete 
World War II prompted the building of runways all around the world, solving a central problem that gave rise to flying boats. 
Then came more airlines, turbocharged engines, pressurized cabins and, eventually, jets — aircraft that could operate without the weight of a boat fuselage.
"Their time came and went pretty quickly, and they were very quickly supplanted," Van der Linden said.
However, some aviation enthusiasts have poignantly pointed out recently that some still exist.
AvGeeks keeping flying boats in the air
This month, there's a new documentary streaming on Prime Video any diehard AvGeeks may want to check out.
Appropriately titled "Flying Boat," the feature-length production by filmmaker and pilot Dirk Braun tells a story of the men and women resurrecting these "venerable aircraft" and using them to fly to "exotic and iconic locations around the world."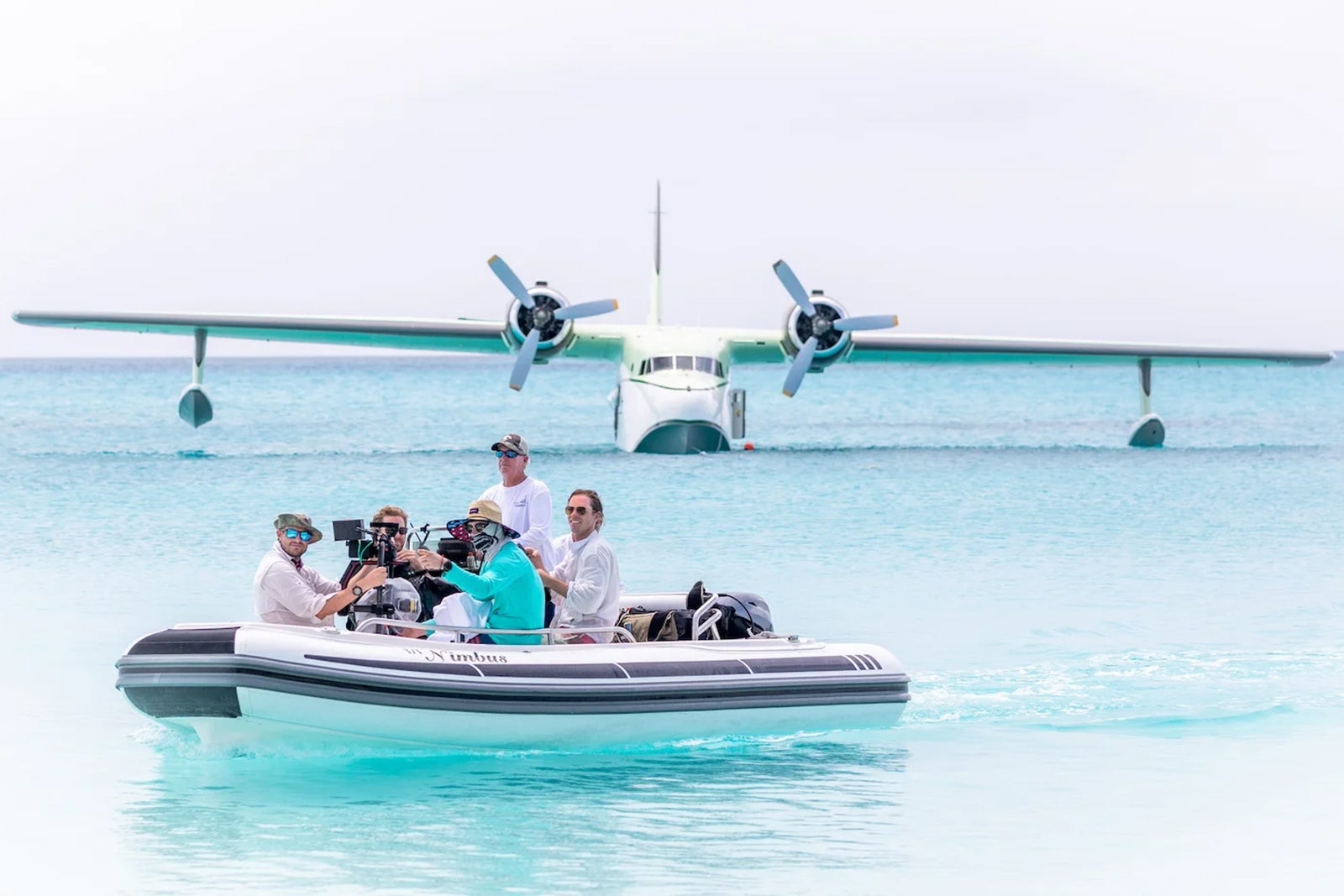 Today, skilled mechanics and hobbyists are putting these vintage aircraft back together, resurrecting them from boneyards in the desert, where aircraft are stored, such as Davis-Monthan Air Force Base in Arizona.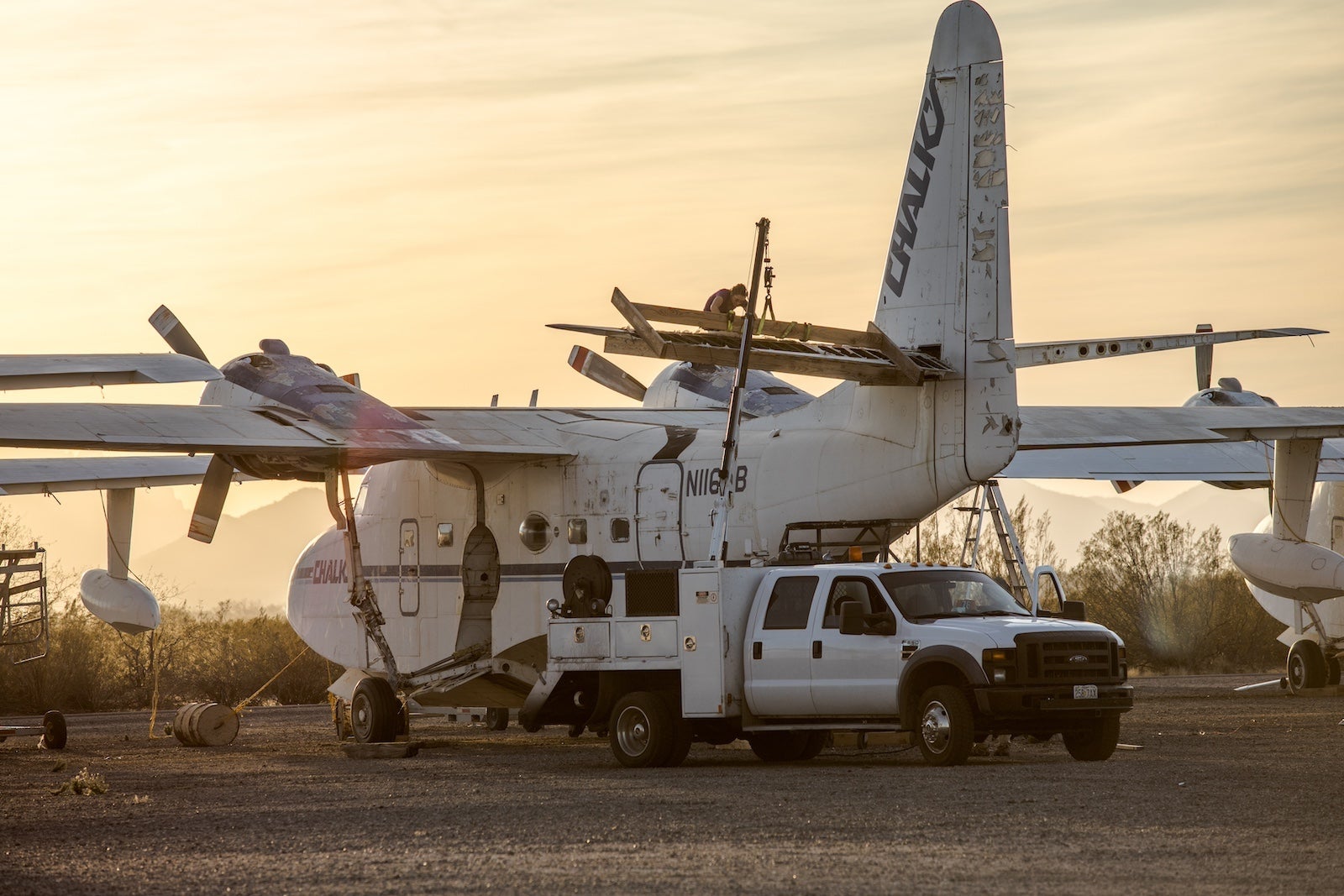 The film features archive footage from the golden days of aviation in the 1930s. It also tells the stories of how the newest generation of flying boat owners are putting the aircraft to use — like the one pilot who takes his to the Canadian Arctic to "places where you can't buy a ticket." 
Another family featured in the film uses their refurbished flying boat as their own sort of motorhome.
Even the late Jimmy Buffett was a proud owner of an Albatross flying boat.
Flying these aircraft comes from a love for aviation, according to Tom Casey, a flying boat pilot featured in the film.
"I get on airplanes now, and it amazes me that people don't even look out the window anymore," Casey pointed out in the documentary, contrasting flying boat travel with the typical commercial flight.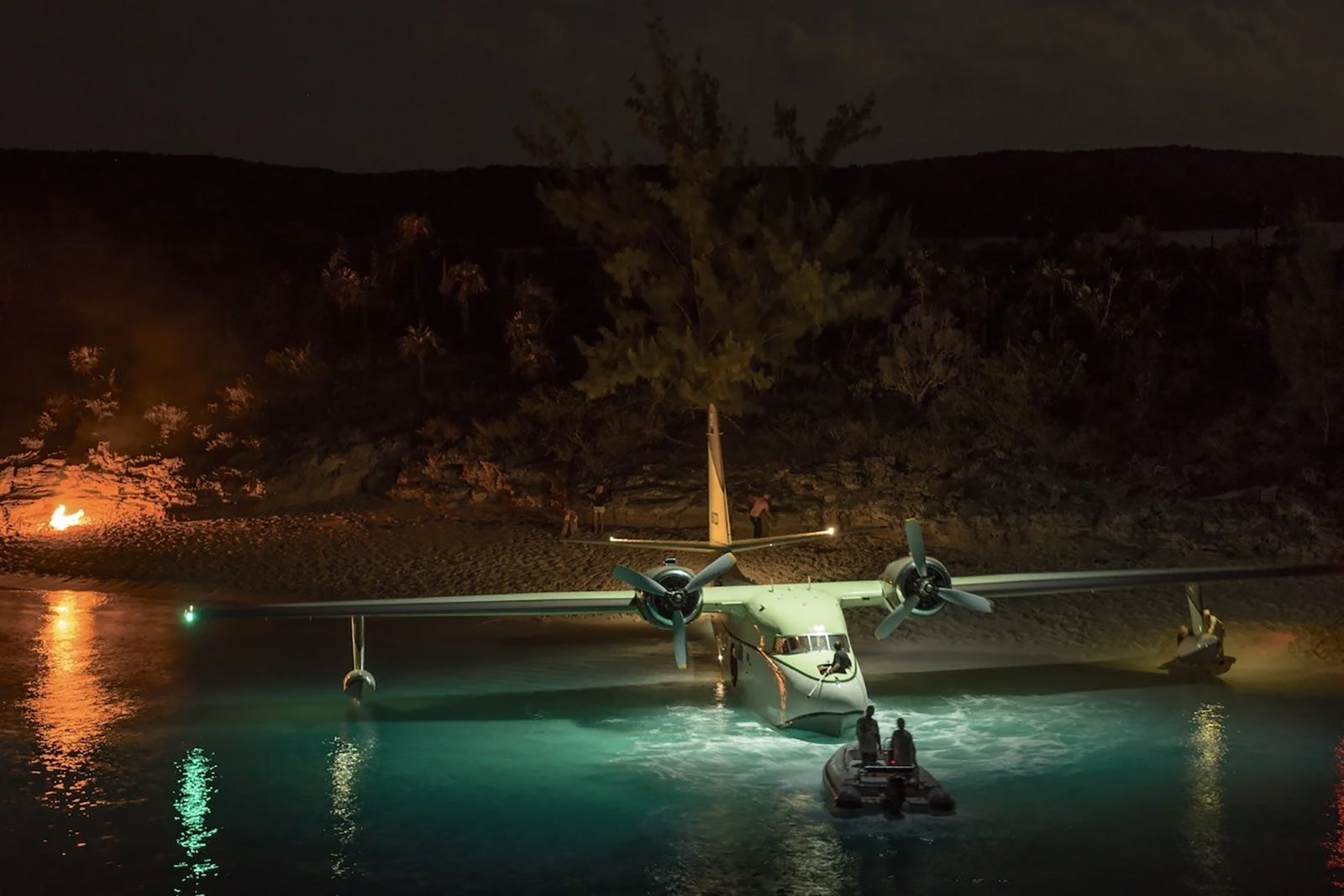 Is there a future for flying boats?
Might more flying boats grace the skies someday? Some see a future of sorts for new-age flying boats.
Amphibian Aerospace Industries, an Australian company, is working to build the next generation of the Albatross, noting that amphibian aircraft "fill a special niche" — from connecting island communities, delivering supplies or responding to emergencies at seas, or in the wake of natural disasters when critical infrastructure has been damaged.
More clear, though, is the notion that there's a market for aircraft that can land on water — if not an old-school (or new-age) flying boat.
In some cases, it's aboard the types of seaplanes we're more accustomed to seeing today. For example, Tailwind Air offers passengers an expedited trip from major metropolitan areas' docks in New York and Boston, and flies to destinations like Cape Cod.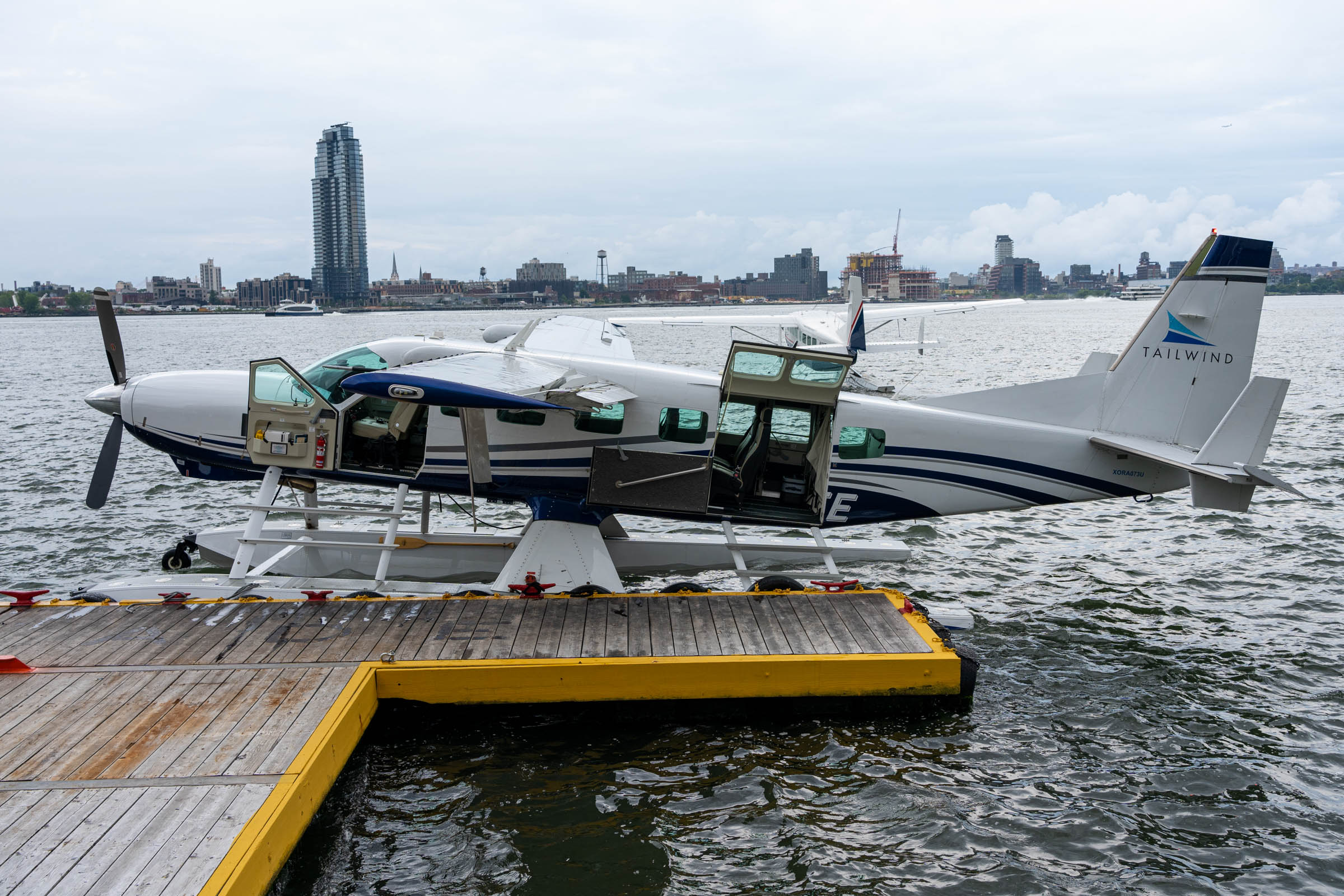 Meanwhile, Hawaiian Airlines hopes to add seagliders to its fleet in the coming years as part of its interisland service.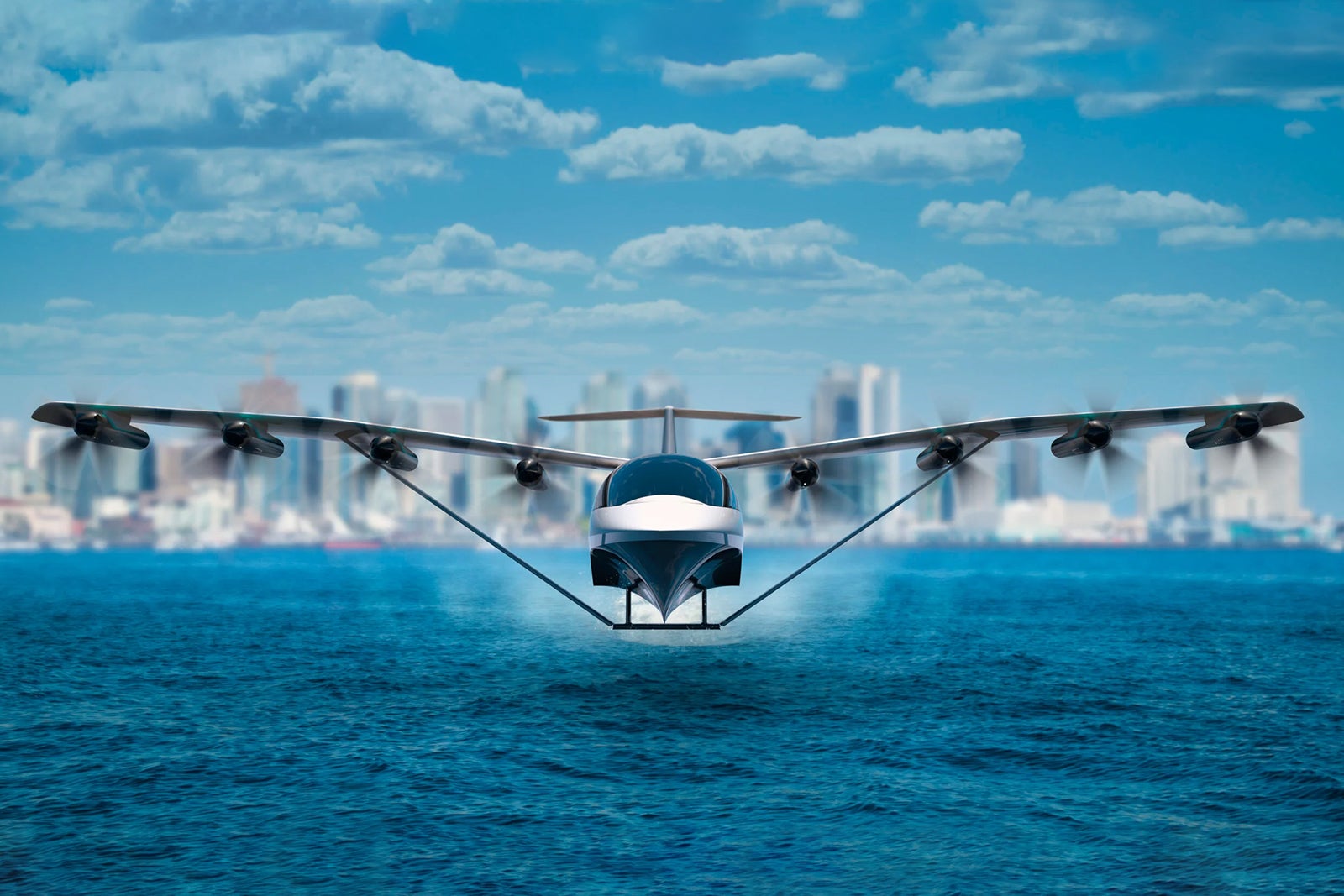 Ultimately, the days of flying boats seen in the early days of air travel have come and, most definitively, gone. However, they still occupy a notable place in aviation history, according to Van der Linden.
"They're beautiful, they're romantic," Van der Linden said. "And they've been obsolete for 70 years now."
Related reading: