Amid the hotel investor circuit, one couldn't help but feel industry analysts over the years looked to Standard International, parent company of the chic The Standard brand of hotels, with a bit of Shania Twain philosophy: All right, so you operate the coolest hotel chain out there … that don't impress me much.  
This is the hotel industry, and bean counters want to see growth, growth, growth.
But it appears Amber Asher, who became CEO of Standard International in 2021 after serving as general counsel and an executive vice president of the company for a decade, is providing the company precisely the fuel it needs.
The overall Standard International portfolio — which also encompasses the Bunkhouse and Peri brands — currently stands at 21 hotels. That number is expected to jump to around 50 in the next five years. We'll get to the seismic growth trajectory in a bit, but one of the biggest opportunities to try out The Standard in years arrived recently this summer with the return of its last-minute booking app, One Night Standard (you can download the app by clicking here).
First launched in 2015 but put on hiatus during the pandemic, One Night Standard allows users to access discounted same-day rates exclusive to the app beginning at 3 p.m. Savings will be at a minimum of 20% off Standard's public rates but could go higher — and for some incredible rooms and suites.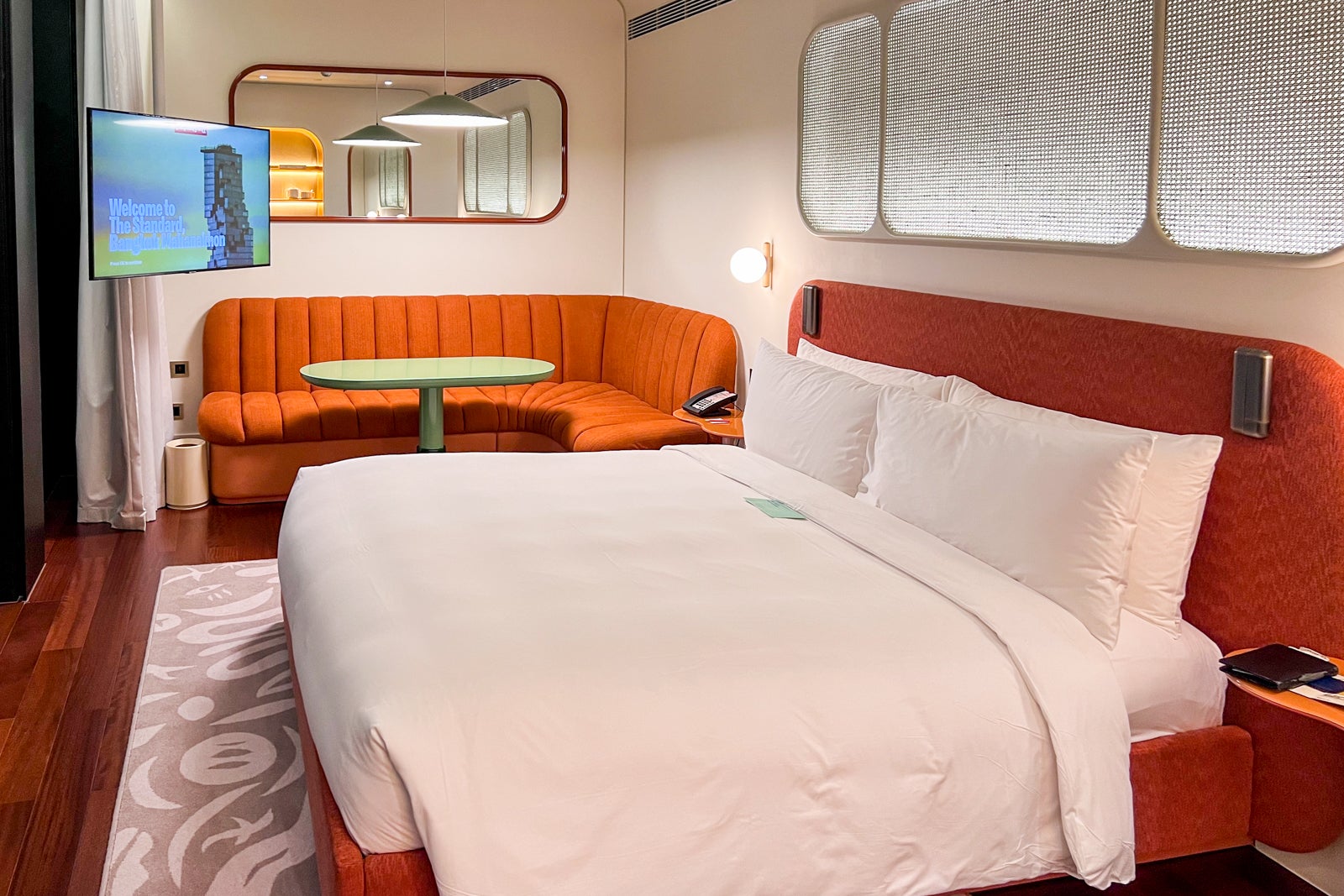 The best bargain introduction to The Standard
The Standard International team guarantees One Night Standard users will get the lowest rate available for rooms booked with the app, but they might also get some pretty incredible upgrades in the process.
"Since the rooms are only available to be booked after 3 p.m. on the day of, we offer exciting opportunities to our guests that they do not expect with our open inventory — like an upgrade to the Empire Suite at The Standard, High Line with incredible views of the city, or you may book our introductory rate and end up in a Castle Suite at The Standard, Ibiza," Asher said. "It's all subject to availability, but it allows us to surprise and delight our guests when they least expect it."
One Night Standard is currently available across The Standard portfolio of hotels, which includes two hotels in New York City as well as properties in Miami; Ibiza, Spain; the Maldives; and TPG favorites in Bangkok and Hua Hin, Thailand. With respect to The Standard, Maldives, there's the potential One Night Standard "may make a special exception for this very special resort to offer a one-day-out booking option and perhaps a two-night stay" to capitalize on the trend of last-minute business, Asher said.
There are plans to eventually expand the platform to Standard's Bunkhouse brand of smaller lifestyle hotels across the U.S. and Mexico.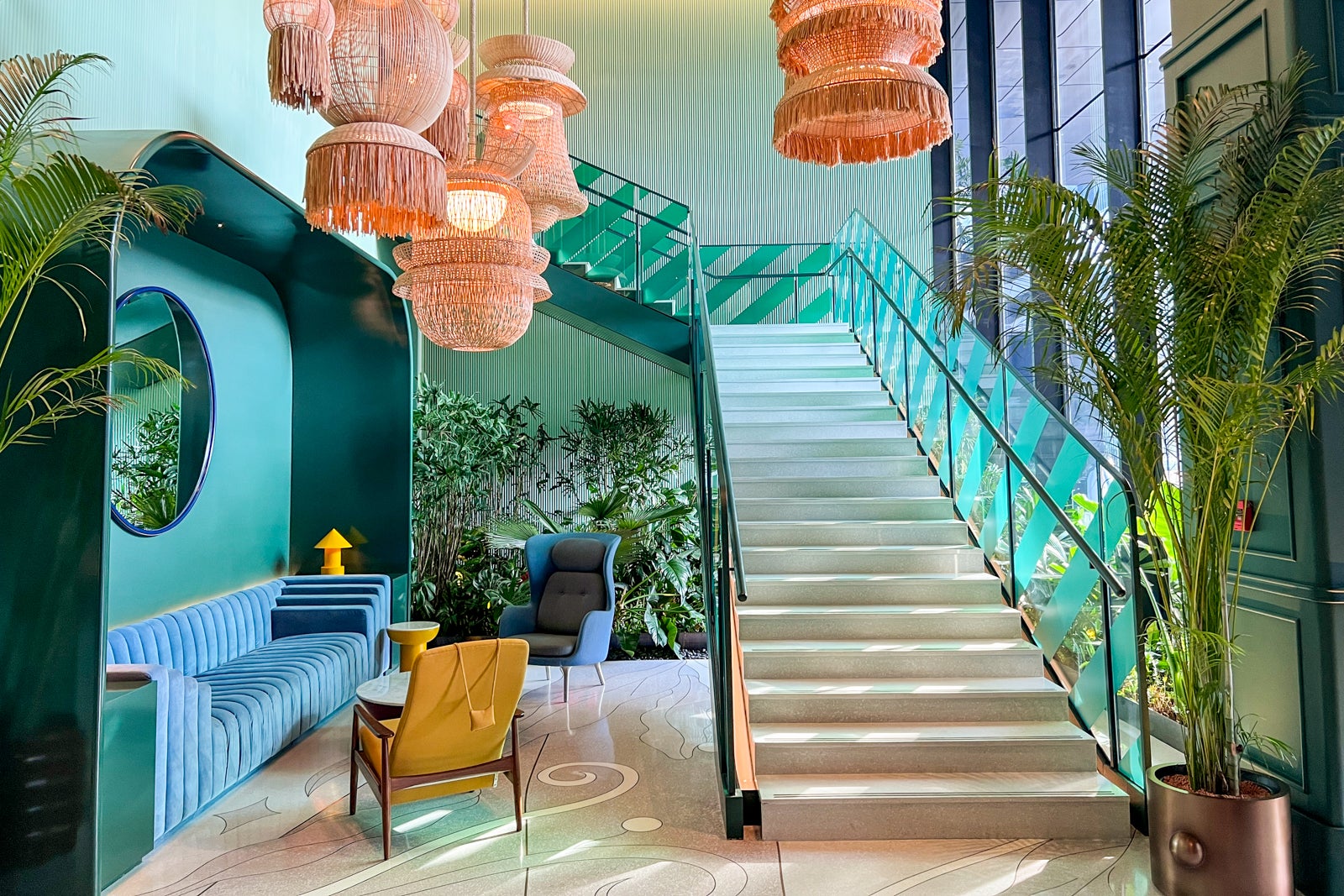 Standard's surprising growth powerhouse
The Standard is still a brand that you'll find in the world's largest cities and as a coveted backdrop in many an Instagram account. Plus, it throws an infamous Met Gala after-party at The Standard, High Line every first Monday in May. There are plenty of high-profile Standard openings planned in the coming years across cities like Lisbon, Dublin, Brussels, Singapore and Melbourne, Australia.
But Asher and the broader Standard International team recognize migration patterns from the pandemic are a boost to its Bunkhouse brand. Smaller lifestyle hotels can still perform extraordinarily well in cities like Chattanooga, Tennessee, and Louisville, Kentucky.
"There are these amazing cultural elements to a lot of little cities that perhaps are not those gateway markets," Asher told me over lunch this summer. "A lot of the creative classes moved into those cities where life can be a little bit less high-stress, so it's a huge opportunity."
The Standard is a brand that relies on food and beverage outlets just as much as guest rooms to fuel business. The Standard, Bangkok has eight bars and restaurants while the brand's hotel at the High Line in New York City makes more than half its revenue off food and beverage sales, Asher said. There can be several hundred guest rooms and suites at a typical Standard hotel.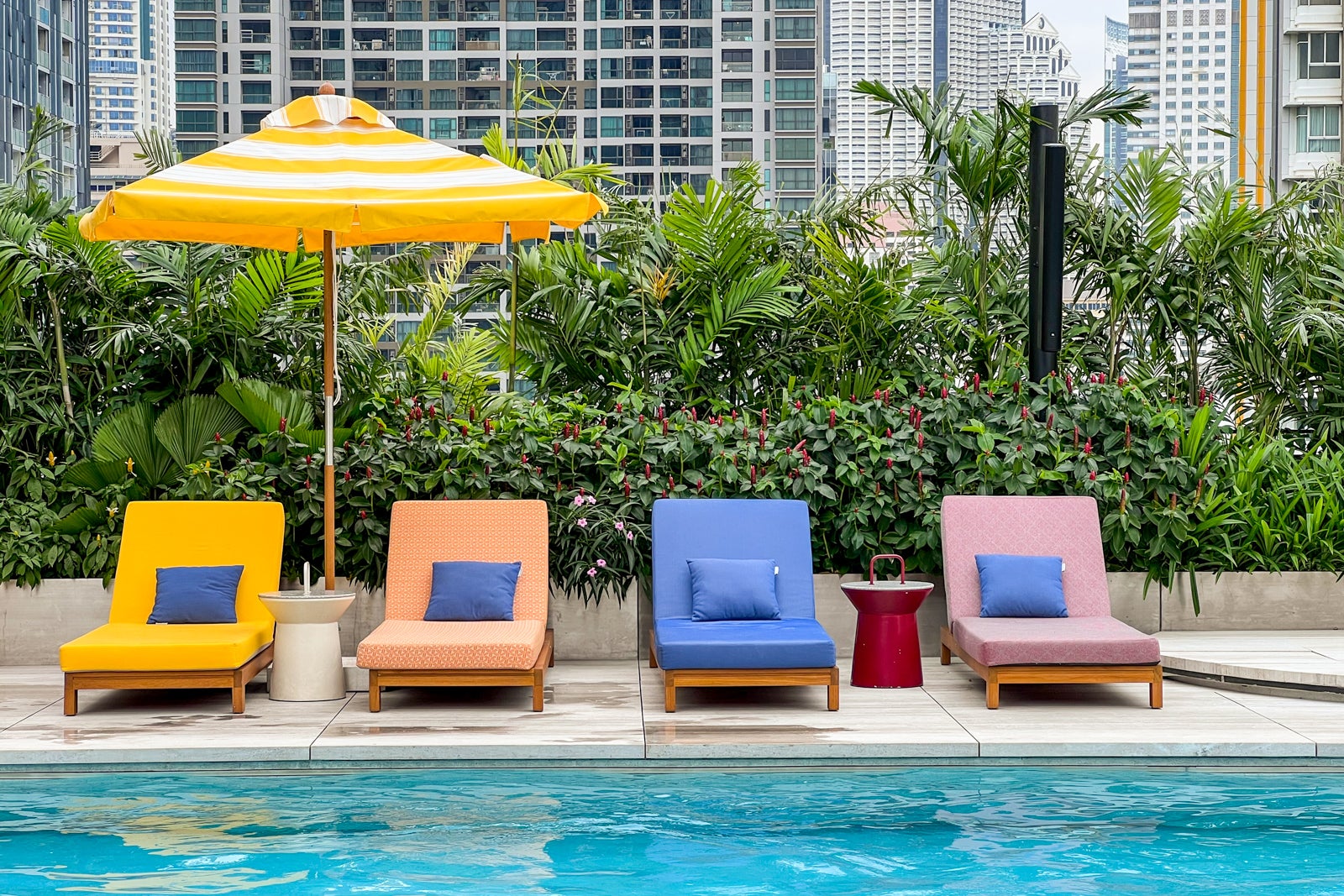 While Bunkhouse still operates in the lifestyle, restaurant-and-bar-forward lane as The Standard, it functions at a smaller scale. Bunkhouse hotels have anywhere from 14 to 120 rooms and generally have their own look or feel instead of playing to a certain brand standard.
"It's good for the customer because you're not just a guest, you actually know what your hopes and desires and dreams are at that property and how you want to experience the property," Asher said. "But it's also great for the business in terms of being able to do multiple Bunkhouses in the same area and position them differently."
The company has five Bunkhouse hotels in Austin: the Austin Motel, Carpenter Hotel, Hotel Magdalena, Hotel Saint Cecilia and Hotel San Jose. The company recently opened the Hotel Genevieve in Louisville and has plans for more in Chattanooga; Charleston, South Carolina; Fort Worth, Texas; and "many, many other cities," Asher said.
Brands like Bunkhouse can be major growth drivers for a company, as they are much easier to open from a financial perspective than a hotel with 200 or more guest rooms. Plus, it enables a company to quickly establish a presence in a city where it hasn't previously operated — thus, continuing to serve customers wherever they travel.
"I think one of the biggest white spaces is and continues to be operating smaller hotels because there are so many independently owned hotels, whether it's family-owned hotels in Asia or anywhere in the U.S.," Asher said.
What's next for The Standard
Bunkhouse might be on a growth spurt, but there's still plenty of expansion planned for Standard International's namesake brand. Asher indicated there's a focus on beefing up the brand's U.S. and Latin American presence after its recent (and continuing) global expansion streak.
Southern California as well as cities like Nashville, Philadelphia, Detroit, Mexico City and Medellin, Colombia, all came up as potential growth opportunities.
"We still want to be in the right location for a Standard where there's a lot of people that enjoy the kind of culinary elements and nightlife that we offer," Asher said. "We go into a city really understanding that community before we make the decision of how we manifest The Standard in that city. But there are a lot of places we would go that we have looked at."