For 2023, Black Friday, Cyber Monday and Travel Tuesday are no longer just stand-alone days of sales; instead they have become more like a month-long frenzy of deals … if you know where to look. 
Whether you have your eye on a sweet rate for a high-end hotel suite, want to save cash on transatlantic airfare, bag a great deal on Brightline tickets or simply snag a good price on a pair of designer sunglasses or luggage, there's something for everyone. 
But with so many deals flying around, finding the right one for you can be overwhelming. Here's how to navigate your way through this year's Black Friday deals and maximize your savings.
Related: These are the best credit cards for shopping online
When is Black Friday, Cyber Monday and Travel Tuesday?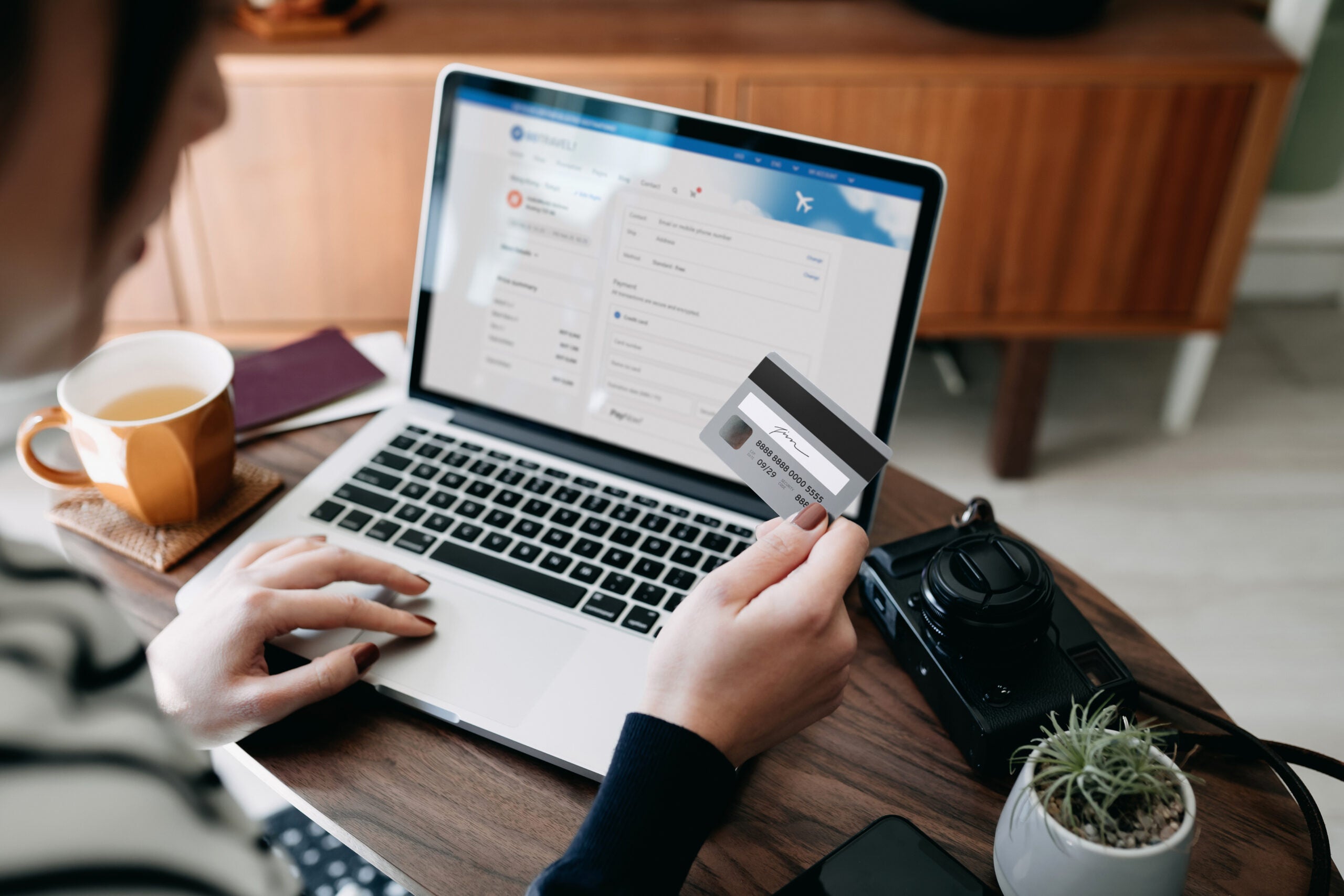 As the sales period has evolved, knowing when to grab a bargain can be confusing.
Generally speaking, there are three main days of sales in 2023:
Black Friday (Nov. 24)

Cyber Monday (Nov. 27)

Travel Tuesday (Nov. 28)
Traditionally, Black Friday is best for getting deals in-store; however, each year, we've seen more and more online deals and sales. A worthwhile tip is to check both in-store and online pricing if you can before buying anything.
Cyber Monday occurs on the Monday after Black Friday and is when most companies release deals online. However, it's not uncommon for companies to launch deals even earlier. A good example is Amazon, which will launch its Black Friday sales early on Nov. 17, or Walmart, which began its Black Friday sales on Nov. 9. 
Meanwhile, Travel Tuesday is the day after Cyber Monday and is when we see airlines, hotels, cruise operators and other travel companies release flash sales and other deals they haven't already shared. 
Here's a run-through of other key Black Friday sale dates to put on your calendar: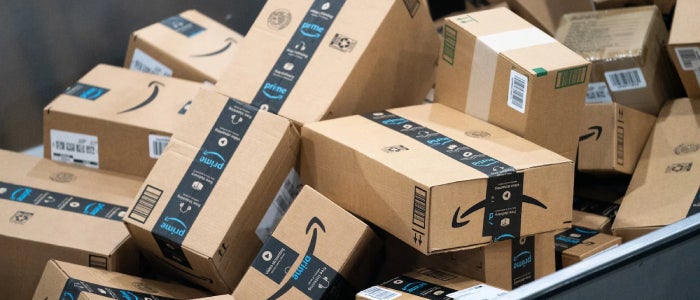 Best travel essentials deals
Amazon: Black Friday sales will run Nov. 17-27.
Best Buy:

Early deals are already live, but Best Buy's official Black Friday sales will run Nov. 17-25, and Cyber Monday sales will be Nov. 25-27. 

Target:

Early Black Friday sales are already live and run to Thanksgiving Weekend with new deals in-store every Sunday of November, which you can preview

here

.

They'll also have a Holiday Price Match service if they offer a better deal on an item between now and Dec. 24, so keep those receipts.

Walmart:

The

first wave of Walmart sales

began on Nov. 8, with in-store deals on Nov. 10. There'll be a second online wave on Nov. 22 and more in-store on Nov. 24. Now might be a good time to sign up for [circuit type=hyperlink circuit_id="20420166846″].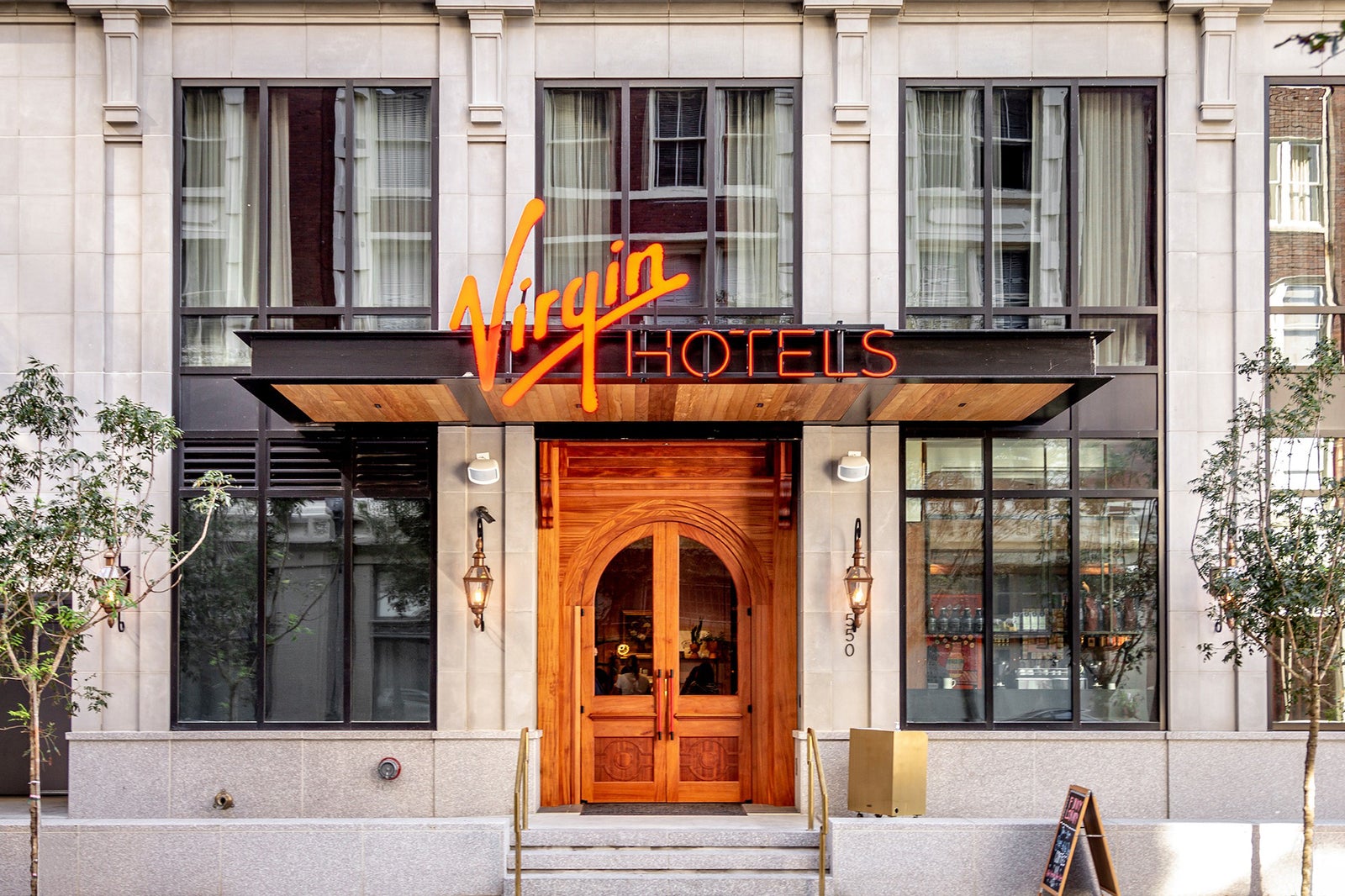 Best hotel deals
Virgin Hotels:

Up to 30% off bookings made between Nov. 13 and Dec. 31. ( [circuit type=hyperlink circuit_id="8723″], anybody?)

Rosewood Hotels & Resorts:

30% off best available rate for bookings between Nov. 24-28. Stays of at least five nights can save up to 50%. If you've ever had a hankering for [circuit type=hyperlink circuit_id="9191″] or even [circuit type=hyperlink circuit_id="20420168734″], now's the time.

World of Hyatt:

Save 20% on bookings at more than 900 World of Hyatt Hotels between now and Dec. 5 by using promo code: STAYNOW.

The Standard Hotels:

Up to 35% off stays booked between Nov. 24-28. 

Sandals Resorts & Beaches Resorts:

Up to a $750 air credit and up to a $250 resort credit on vacations of seven or more nights at select properties with promo code: GOB2023 on bookings made between Nov. 13 and Dec 21.

Freehand and Generator Hotels:

Second night free on bookings made between Nov. 21-27 with promo code: BOGOFF. 

Kimpton Hotels and Restaurants:

Up to 20% off three or more nights when booked by Dec. 31. 

[circuit type=hyperlink circuit_id="20420166661″] and Booking.com:

Up to 30% off stays booked between Nov. 16-29.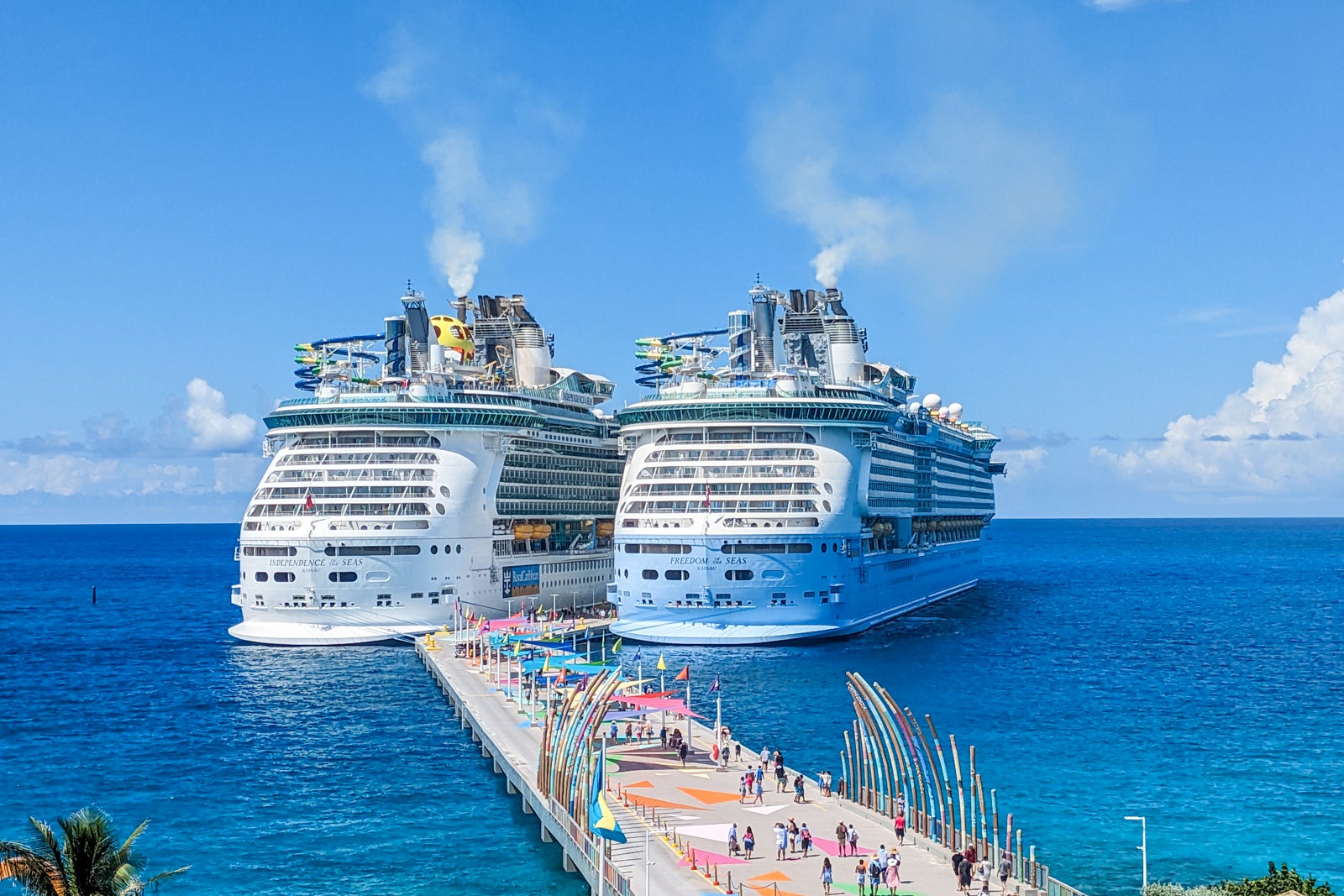 Best cruise deals
[circuit type=hyperlink circuit_id="20420166630″]:

Up to 75% off second guest booking and up to $300 onboard credit. Now through Dec. 5 on sailings until April 30, 2026.

[circuit type=hyperlink circuit_id="20420166677″]:

Up to 30% off cruise-only fares on various itineraries booked between Nov. 17 and Dec. 1.

Hurtigruten:

Save up to 50% on cruises to Antarctica, Galapagos Islands, Greenland and more, bookings made by Nov. 30. 

Royal Caribbean:

Currently running a Black Friday preview sale offering 30% off all cruises and kids sail free. Offer valid on bookings through to Dec. 4.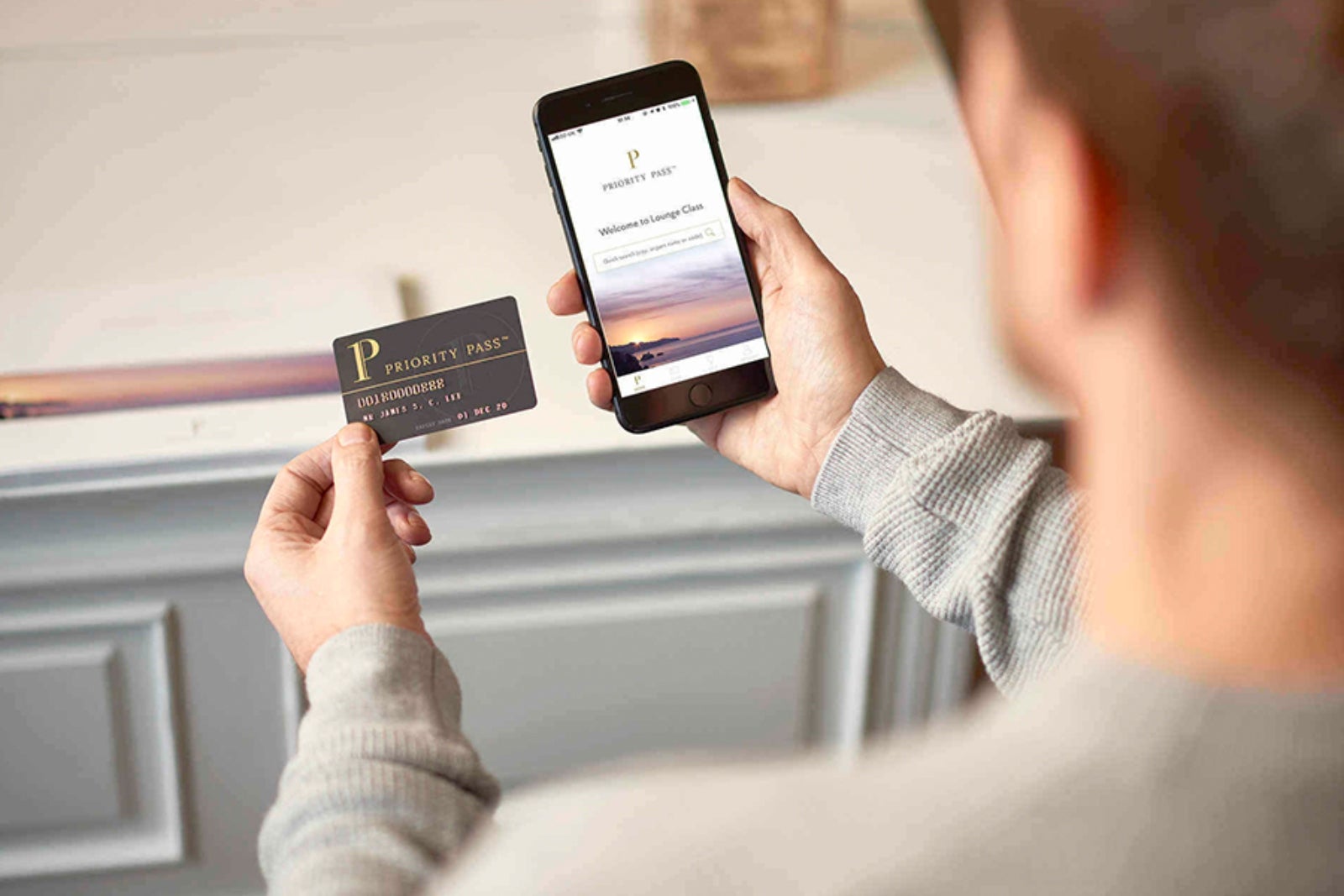 Best lounge access
Priority Pass:

Up to 30% off Priority Pass membership from Nov. 24 to Dec. 3.
What travel deals have we seen on Black Friday, Cyber Monday and Travel Tuesday?
Not every Black Friday travel deal will be one to drop everything for and book, but there are always noteworthy exceptions.
For example, a few years ago, on Cyber Monday, Expedia offered 90% off of hotels booked through their mobile app. 
In previous years JetBlue has offered promo codes for $100 off of flights and up to $400 off of JetBlue Vacations packages. [circuit type=name circuit_id="20420166798″] has offered one-way flights starting at $20.21. [circuit type=hyperlink circuit_id="20420166665″] has also discounted flights by 99%. [circuit type=hyperlink circuit_id="20420166576″] also ran a $29 fare sale last year.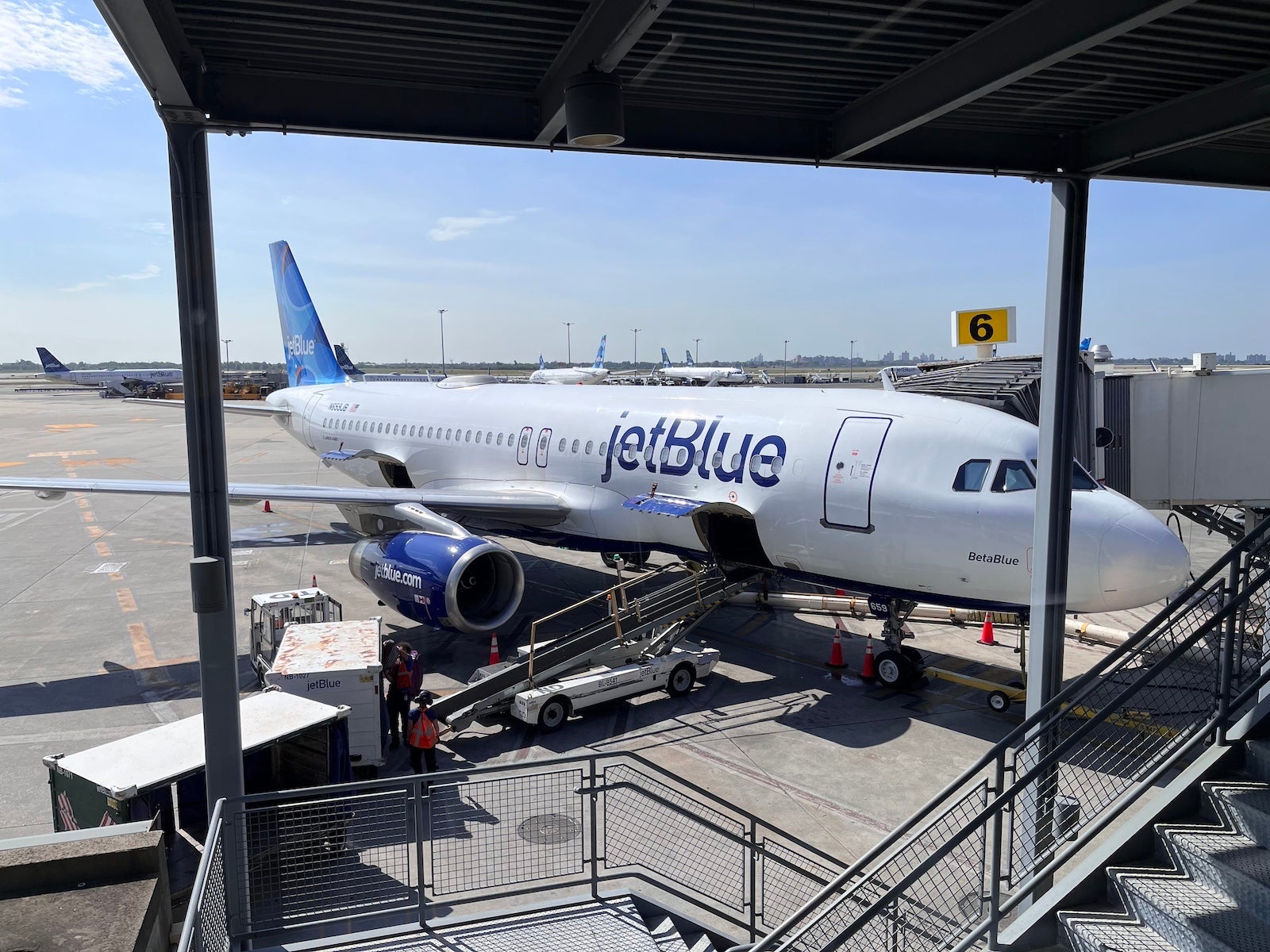 Many international airlines also offer Black Friday and Cyber Monday deals. For instance, [circuit type=hyperlink circuit_id="20420166568″] last year offered up to 30% discount on fares. Likewise, [circuit type=hyperlink circuit_id="20420166724″] has participated, offering a 10% discount on newly booked flights. [circuit type=hyperlink circuit_id="20420166620″] also often has significant discounts for its travel packages.
Last year we saw savings of up to 40% with Omni Hotels and Resorts, MSC Cruises and Holland America.
While theme parks like Disney don't always participate in Black Friday-specific sales, others do. For example, in 2020, we saw Legoland offer up to 50% off passes, and Universal Orlando also ran a buy-two-get-two-days free deal. 
On the hotel front, Fairmont has sold eGift cards at a 20% discount. And those looking to purchase an annual Clear membership have also had chances to save $40 during past Black Friday sales.
How to find Black Friday travel deals and maximize your savings
Black Friday and Cyber Monday travel deals have already started popping up, though the intensity and frequency of the deals will only increase as Thanksgiving approaches.
The best outcome for shopping Black Friday travel deals is when you are able to double or even triple dip your savings. In addition to finding the deal itself, you might also be able to earn extra cash back or bonus points. This applies to merchandise purchases as well.
Here are some top tips for staying ahead of the curve so you can pounce on the best deals as they're released and also make some additional savings.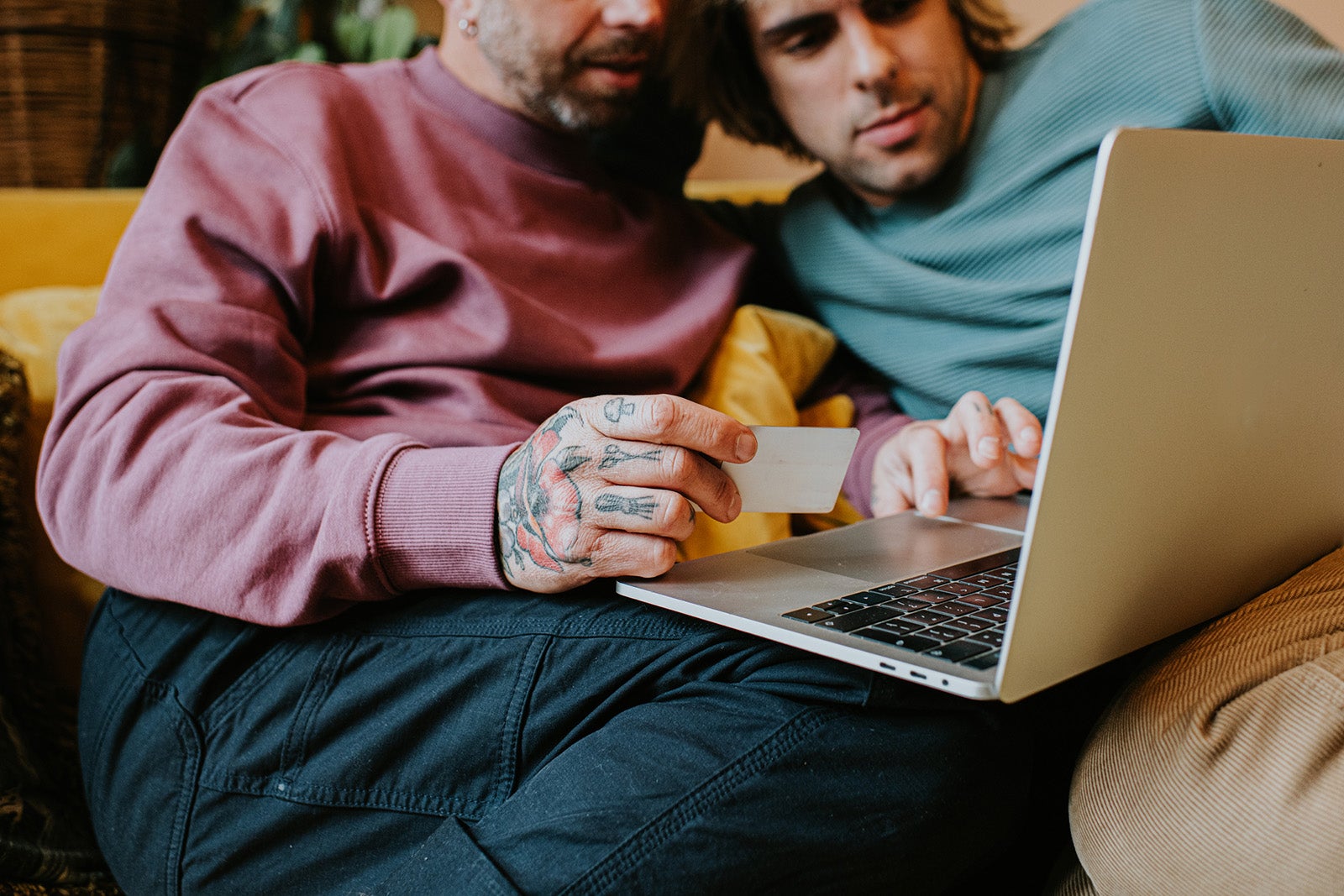 Follow the right social media accounts and email newsletters
Subscribe to email lists for every airline, hotel brand, car rental company, rail operator and more that you're interested in. As a rule of thumb, if the brand also has a loyalty program, you should sign up for that, too. Special deals are often released to members that aren't accessible to the general public.
For example, if you're interested in deals from Royal Caribbean, JetBlue Airways and Hyatt, be sure you're on their respective email lists. 
You should also follow the travel brands you care about on social media platforms such as Twitter, Instagram, Facebook and TikTok, as the companies often promote special savings on their accounts.
But don't just stop there. You should also make sure you're signed up for booking sites like Expedia and airfare sites like Skyscanner, which will likely flag drops in prices or special offers that they're running. 
Follow TPG
TPG will share curated lists of Black Friday deals for cruises, airlines, hotels, travel gear and more, too, so remember to follow the TPG social channels and subscribe to the free TPG daily newsletter.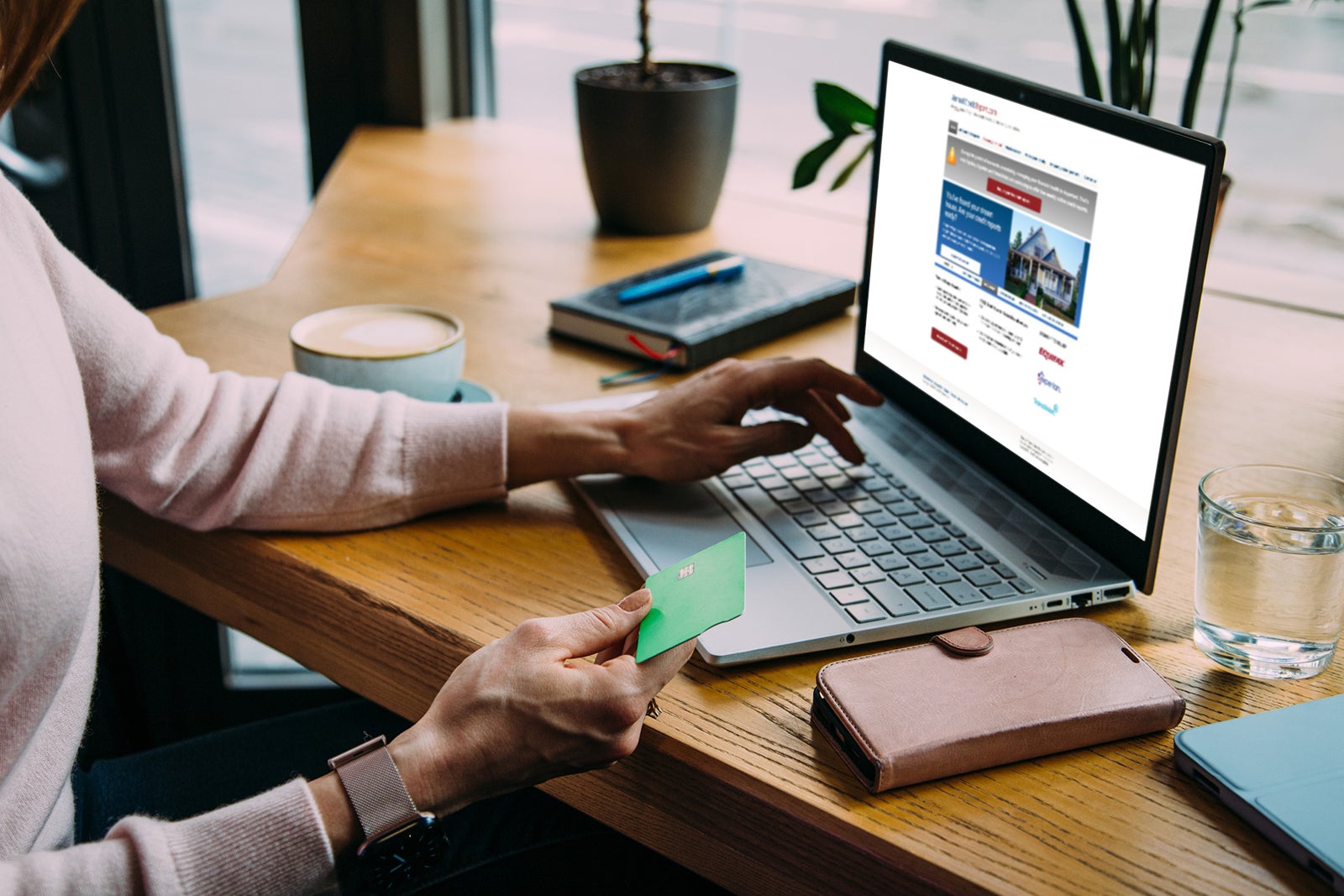 Set price alerts for dream trips
One additional way to find Black Friday travel deals (at least for airfare) is to let the deals come to you. This may not work for all deals, but setting a price alert for a flight you know you want to take is a great way to get notified of price drops without having to constantly scour the web for savings.
There are some early Black Friday deals already out there, so we recommend getting these tips into action as soon as possible if you want to be able to shop the broadest selection of offers.
Check historical pricing
Just because a Black Friday or Cyber Monday travel deal pops into your email doesn't necessarily mean it is a deal.
It's not unheard of to see some hotels offer promotions that aren't actually cheaper than member rates or ongoing AAA rates. Double-check member rates and any loyalty program savings before you book.
It's wise to think through where you want to go now, then see what the regular prices are for everything from hotels to flights for the destination you are most interested in. This way, you'll be better positioned to judge just how much of a deal something truly is.
Airfare deals can be subject to seasonality and hidden fees, such as charges for checked bags. Use Google Flight's historical pricing feature to understand whether the offered deal is a good saving or whether adding things like checked bags will wipe out any savings.
Finally, sites like Amazon regularly see prices yo-yo throughout the year, and they don't always save their best deals for Black Friday or Prime Day. If you're buying from Amazon, we recommend using a site like Camelcamelcamel.com, which tracks historical shifts in pricing. You can also use the site to set alerts on specific products you want to buy, 
Use online shopping portals
Many travel companies are part of an online shopping portal, and if you book through a shopping portal, you can earn something in return, such as extra points, miles or cash back.
To get the most bang for your buck, use a shopping portal aggregator like CashbackMonitor.com or Evreward.com to see which portal has the best return — since payouts can vary from day to day.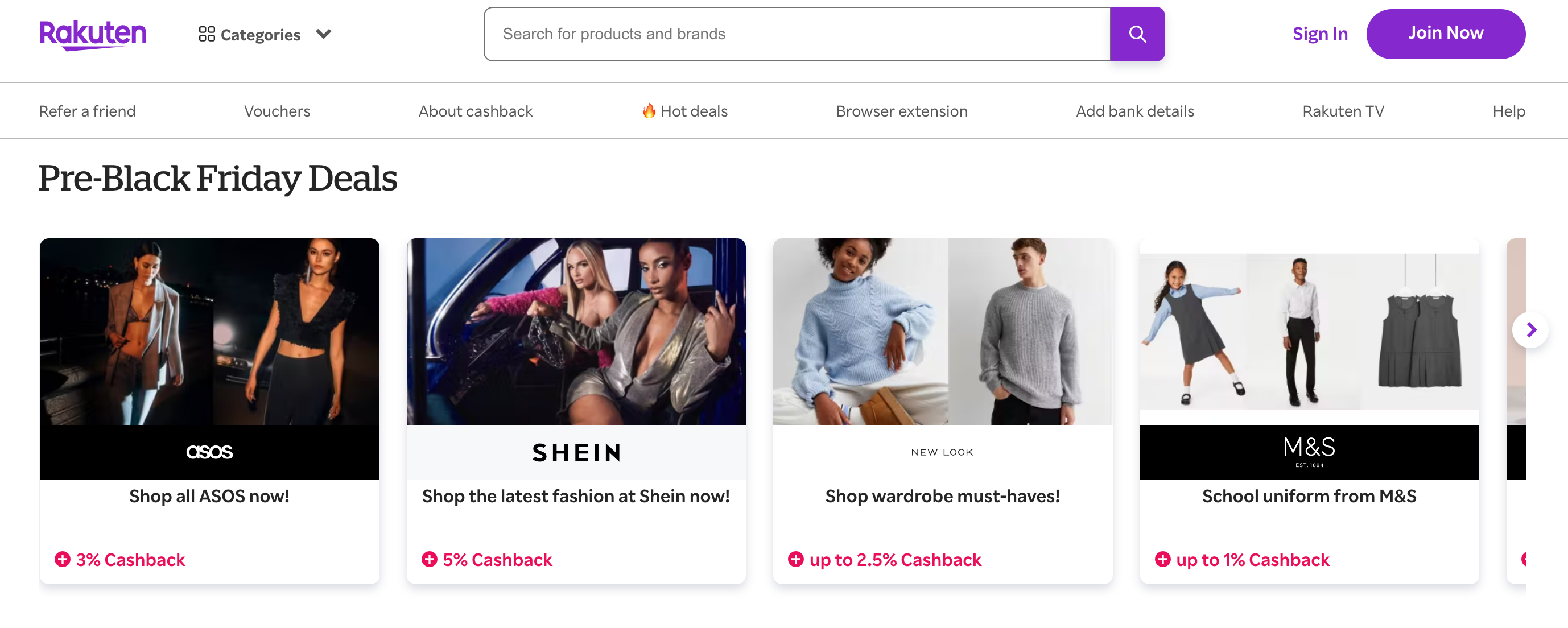 You won't find all travel companies on sites like Rakuten, but it's worth looking there, too, especially since many shopping portals will offer an increased payout during the Black Friday and Cyber Monday period.
For example, let's say you are booking a trip with IHG. Often, you'll find that you can earn cash back for stays at select properties by first starting at the Rakuten shopping portal. While rates are typically around 3%, we've seen promotions climb to as much as 20% cash back.
Marriott, Hertz, Hawaiian Airlines, Qatar Airways, Expedia and British Airways are just some of the other travel companies that can be found in these booking portals.
Check your Amex Offers
Amex Offers is one of our favorite ways to save money on purchases, and you can easily save hundreds of dollars each year by applying Amex Offers to bookings.
Travel-related Amex Offers pop up regularly, especially during Black Friday and Cyber Monday travel bookings. Do remember, however, that you must use your targeted American Express credit card when paying after adding the offer to your card to take advantage of these special offers.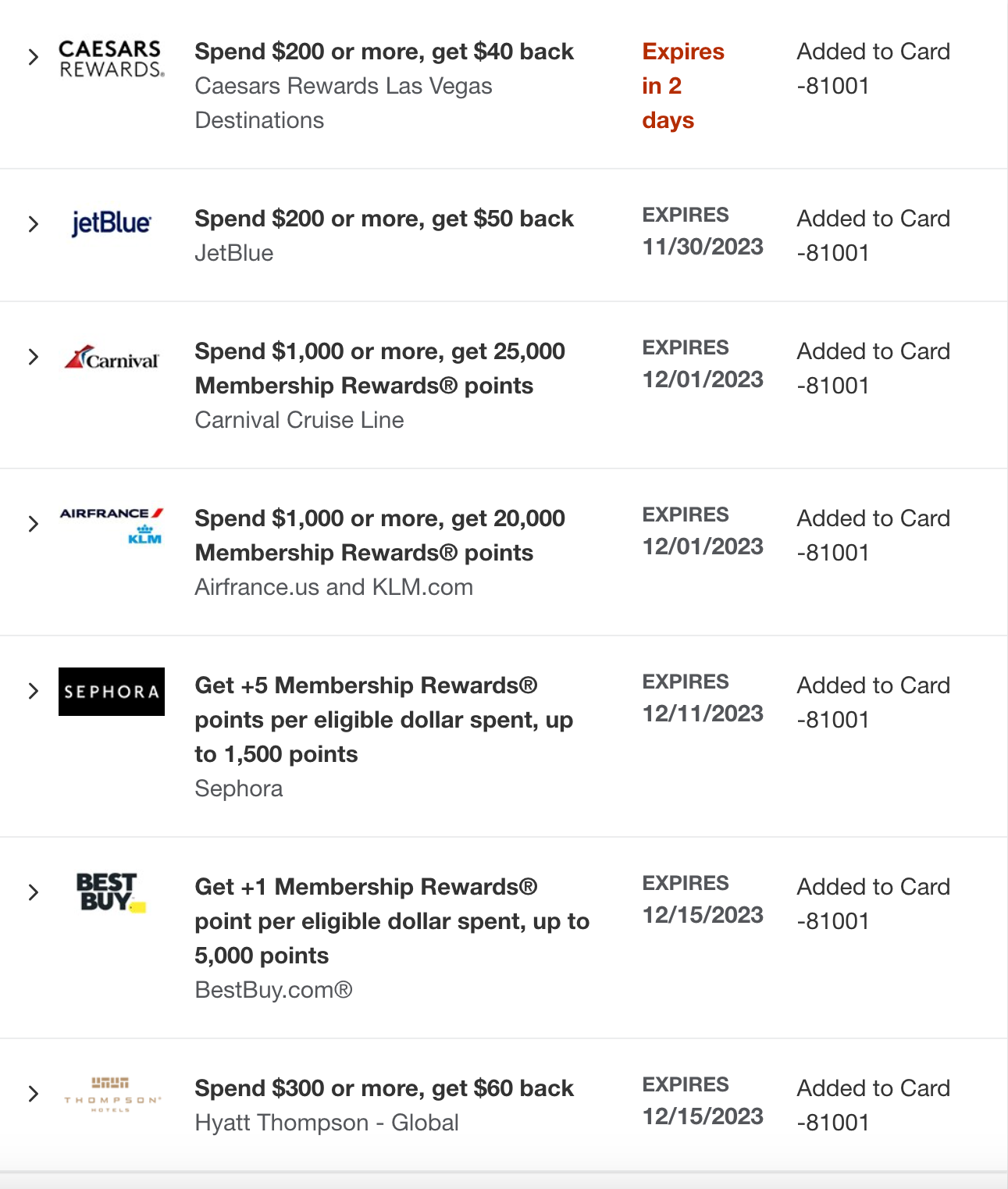 If you have multiple American Express credit cards, you'll want to look through all your accounts, as you might see different offers per card.
Also, keep in mind that a purchase must actually go through by the expiration date. So, if you make a hotel reservation at the Grand Hyatt Vail for next March and don't pay when you book, the statement credit won't be triggered.
Use the right credit cards
In addition to paying attention to Amex Offers and similar deals via credit card issuers, it's important to ensure you're always using the best travel credit card possible when finalizing any travel-related reservation. This is so you receive extra perks, such as automatic travel protection or bonus points, for every purchase.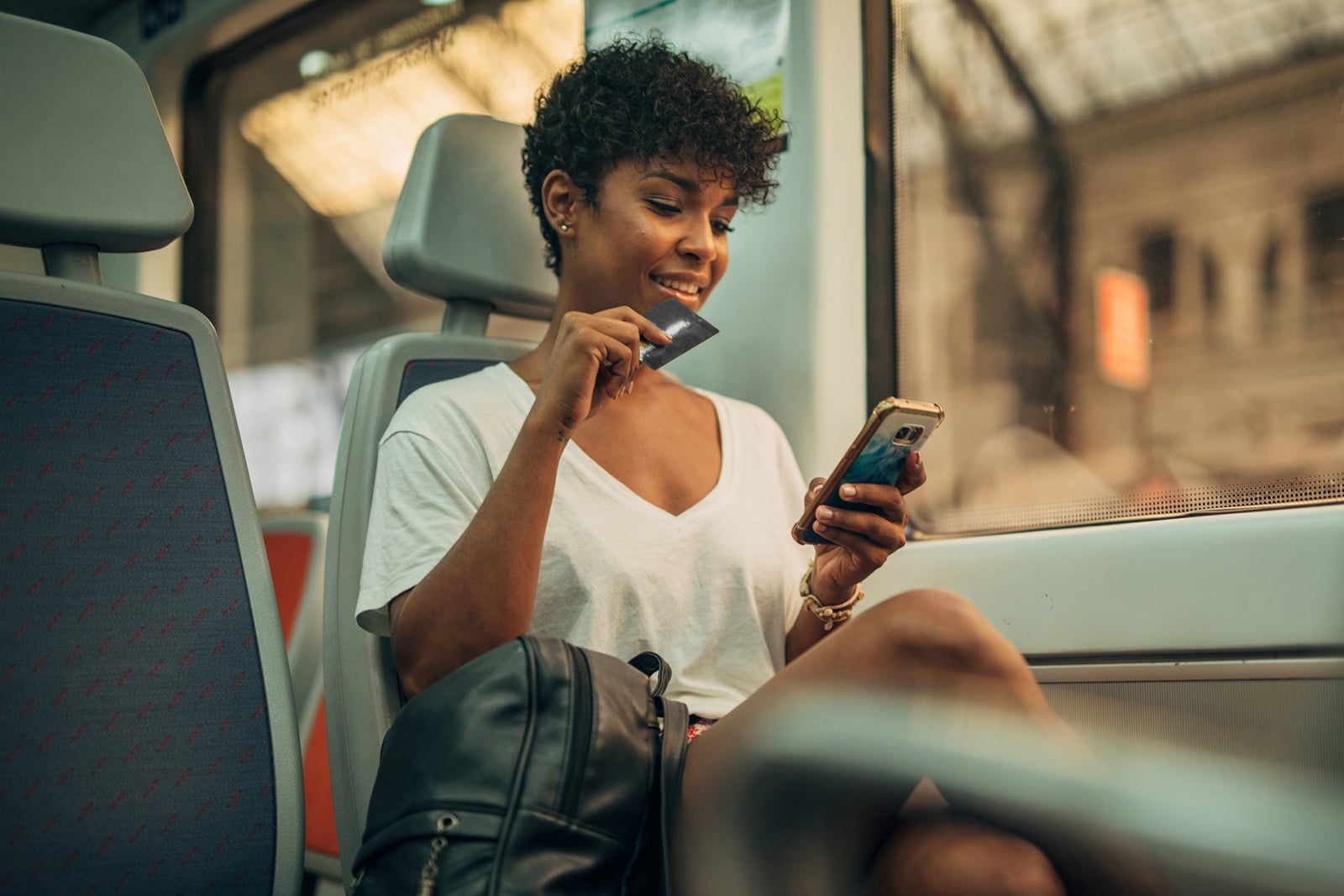 Two of our favorite cards for travel purchases are the Chase Sapphire Reserve and the Chase Sapphire Preferred Card.
With these cards, you'll earn bonus points for each dollar spent on travel (excluding when you're using the Reserve's $300 travel credit) and receive top-notch travel protection benefits. This will come in handy in case you get sick before a trip and need to cancel, incur a delay while sitting at the airport or need to be evacuated in case of an emergency. 
Use the ability to rebook to your advantage
In many situations, you can refund your airline tickets or hotel booking within 24 hours of making your reservation, so it's often best to err on the side of booking first and double-check all the details later if you don't want to miss out. This is especially true for booking sites that offer significantly discounted promotions for only a limited number of reservations.
Even if you aren't in the market for a new trip right now, you may find it possible to save on your trip if you rebook any flights or hotels you've already locked in at a lower Black Friday travel deal price.
With many hotels and airlines offering flexible cancellation policies these days, it is easy to cancel and rebook in some cases if the flight you have already booked goes on sale. Some carriers, such as Southwest Airlines, even allow you to re-price a fare without going through the process of canceling and rebooking your flights.
Don't wait too long
When you find a great deal, particularly with airfare or hotel bookings, you won't want to sleep on them when they happen, as they're often in short supply, so you'll need to be ready to act when they appear. 
Know your upcoming availability and travel budget so you can quickly know if a deal works for you. If you need to text eight people and wait for them to talk to their families, check their time-off schedules and ponder the trip, you could easily miss out. 
Once those deals are released, you'll need to act within minutes (in some cases) to succeed in booking them, so having a general idea of where you want to go and possible dates you can travel will help make it possible to pull the trigger immediately.
Bottom line
Although Black Friday, Cyber Monday and Travel Tuesday deals aren't all live yet, you'll want to start planning now to get the top offers.
For now, start by opting in to the email lists for the travel companies you are most interested in and following them on social media (along with TPG). Keep your eyes peeled for any deals launched ahead of Black Friday itself. 
Don't forget to use a credit card that will help you maximize your purchase, and make sure you browse online shopping portals, Amex Offers and similar sites so you can keep as much money in your pocket as possible this holiday season.
​​