Rome already had a seductive vibe about it — blame it on the combination of chic fashion and droolworthy cuisine — before Marriott's coolest brand opened its doors earlier this year.
But the new Rome Edition hotel certainly enhanced the city's hotel reputation in the cooler-than-cool department. The property is part of a newer crop of sleek hotels in the Eternal City that manage to be very close to all the action while still offering up a relaxing mood to guests. In the case of the Rome Edition, it's about a 10-minute walk from the Trevi Fountain and just around the corner from the city's luxe Via Veneto thoroughfare.
TPG checked out the Rome Edition for an evening tour this summer, and it's worth dropping by whether you're a die-hard Marriott Bonvoy loyalist in town for several nights or just looking for a chic spot to grab dinner and a drink in Italy's capital city.
Meet the Rome Edition
The Rome Edition errs on the more intimate side of room counts with only 91 guest rooms (including 17 suites), compared to some of its U.S. siblings with room counts in the hundreds. This smaller hotel isn't exactly a bargain: A quick search let me know guest rooms this summer start anywhere from 774 to 930 euros (about $837 to $1,005) per night, depending on if you're looking to stay during the week or the weekend.
Like the entire Ian Schrager-partnered Edition chain of hotels, the Rome location manages to feel more like you're angling for admission into a nightclub than checking in to a guest room. Housed in a former bank building designed in the rationalist architecture style, the Rome Edition still pops with its lean into lush greenery, marble, minimalist furniture and indoor-outdoor layout.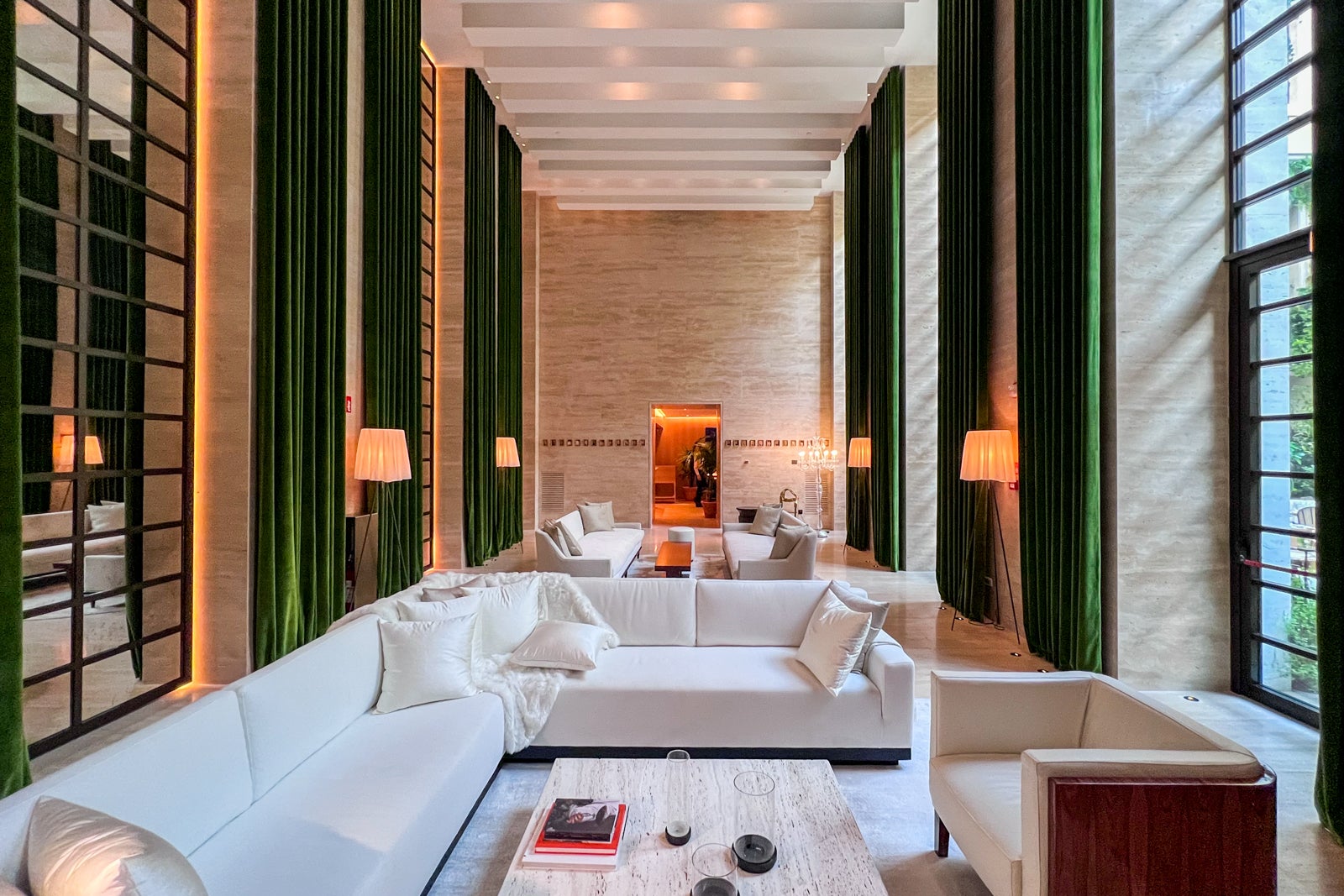 You access the hotel by walking down an elegant, marble central staircase into the courtyard (housing seating and tables for both the Italian-Mediterranean Anima restaurant as well as The Garden lounge). This libations-and-cuisine-forward introduction to the hotel before you set foot in the lobby sets the mood for the hotel: The room count might be low, but the restaurant and bar count is high.
Along with Anima and The Garden, the Rome Edition features Punch Room — a signature bar offering across the entire brand — Jade Bar and a rooftop bar that was wrapping construction during my visit. Spa facilities were also still under construction.
The vibe
I'm not going to lie: The marble staircase's grand entrance into the courtyard can be a little intimidating at first when you're greeted by the chic Rome Edition team in their perfectly tailored black uniforms, especially if you just want to get to the usual check-in desk.
Don't let this alarm you. This hotel is run by a very affable team who were a delight to chat with over the span of a tour, dinner and cocktails. We even left with a great list of bars and restaurants to try over the rest of our trip.
I was staying at the Hotel de la Ville — a Rocco Forte Hotels property 10 minutes away from the Edition — and later the new InterContinental Rome Ambasciatori Palace just around the corner. Along with my tour of the Rome Edition, I also toured the Six Senses Rome earlier in the day (more on that in the coming days).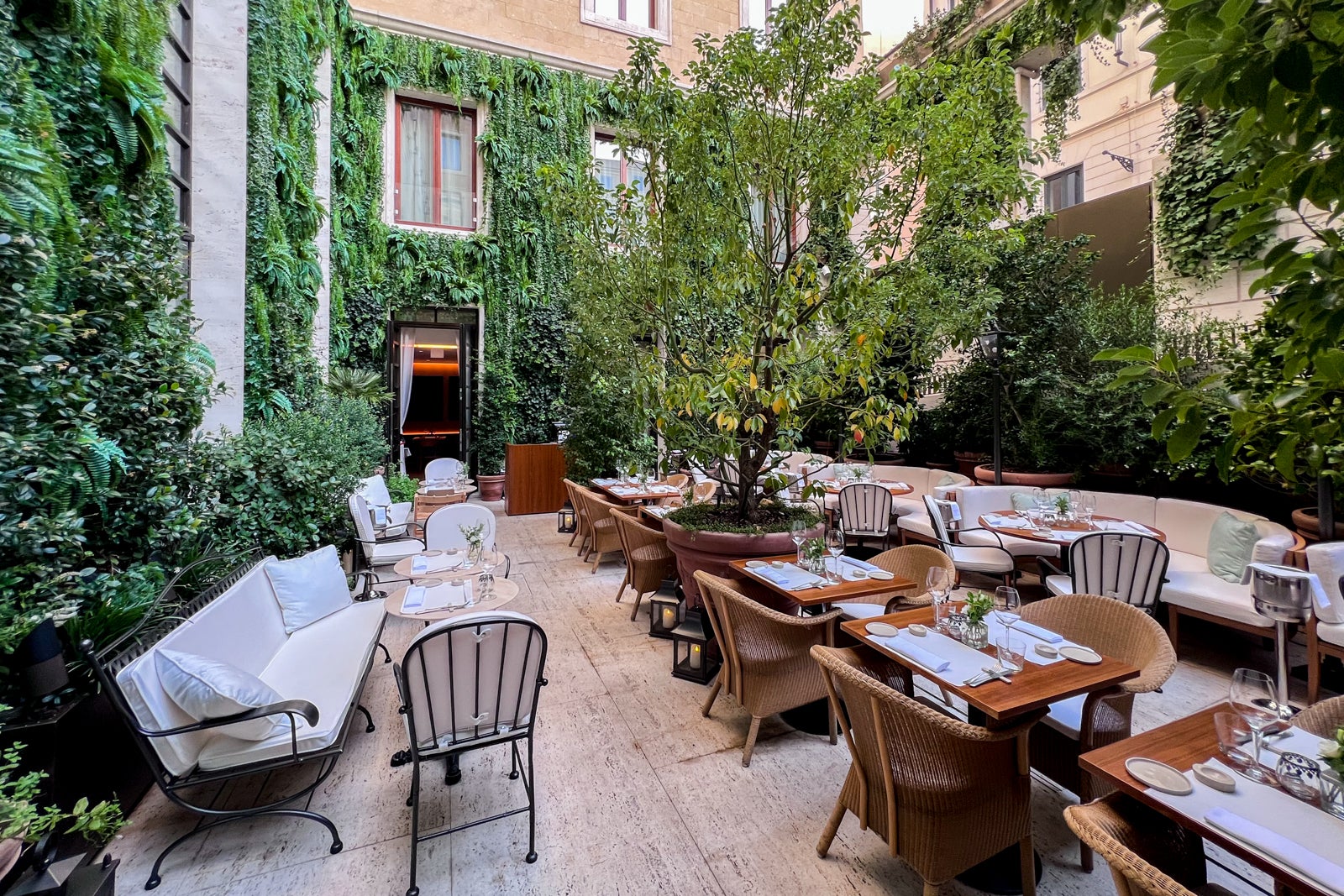 Each hotel was popular in its own way, but the Rome Edition appeared to attract the most local crowd. Sure, it might have been the pinnacle of American tourist season, but it was nice to see Anima and the next-door lounge fill up with Italians looking to have a fun night.
I also realized I might be aging out of the targeted Edition demographic, as my self-chosen dinner time meant I was sipping espresso and asking for the check just as the dining area began to fill up. Either way, it was a fabulous night.
At one point, I asked a team member who their competition was among Rome's hotels, and they told me they didn't necessarily see themselves competing with hotels. Instead, they viewed their hotel in the same lane as Soho House Rome.
The rooms
While the Rome Edition was still wrapping up the full completion of its public spaces, the hotel is clearly already popular with travelers. The only available room to tour the night I passed through was a Superior Room, which featured a king-size bed accented by the Edition's signature faux fur throw. There was ample storage in the room, and it felt like a quiet, cozy retreat despite being in such a popular hotel known for its nightlife. Be sure to request a room overlooking the garden for ideal views.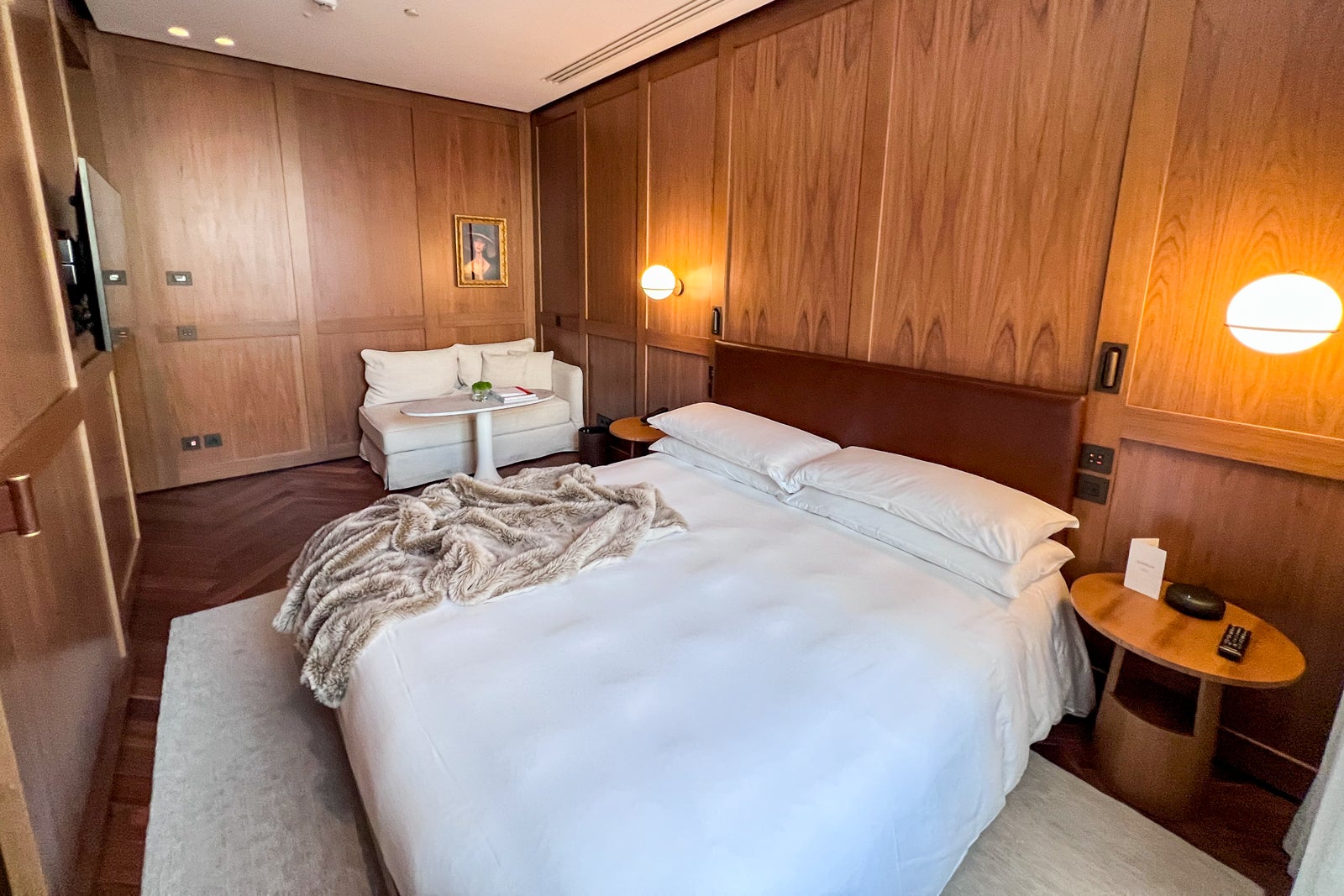 While wood paneling might usually make a space feel small, the room still felt spacious thanks to white accents on the furniture and bedding. There was a seating area with a small couch and table, and the bathroom included a walk-in rain shower and Le Labo amenities.
Accessible rooms are available for guests to book, and connecting rooms are available upon request (but require calling ahead to the hotel). The hotel also features twice-daily housekeeping.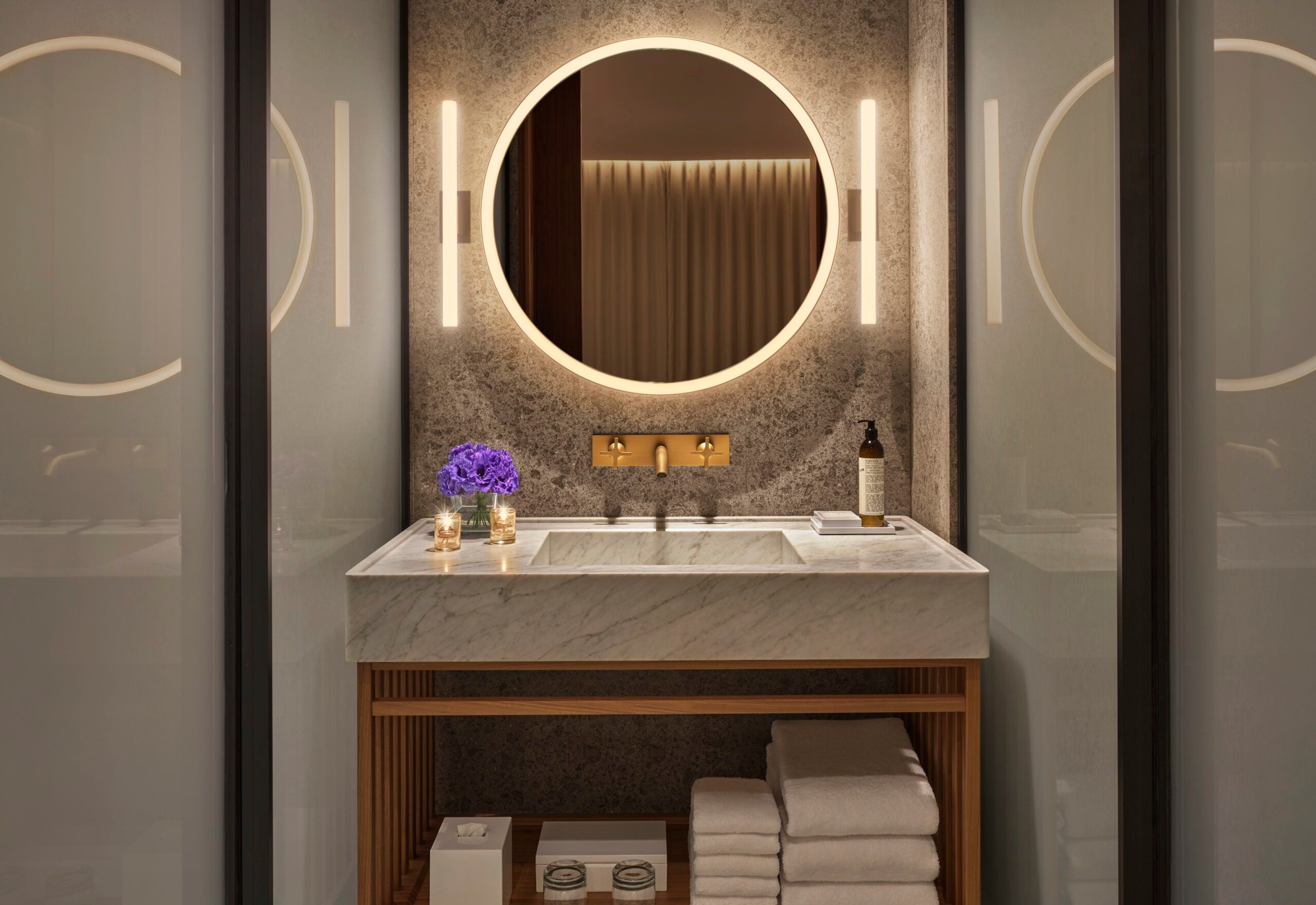 The (many) bars and restaurants
I can only speak for the dinner experience at Anima (which was complimentary as part of my tour), but it is a scrumptious night out. House music pulsed throughout the courtyard, and waiters attentively dropped by to educate and guide on selections.
Looking to provide us with tastes and sips of Italy, our waiter started us off with glasses of 2020 Colli di Luni Vermentino (which would normally be 48 euros, or about $52, a bottle). Later, with the main course, we sipped on 2020 Alta Mora Etna Rosso (which goes for 64 euros, or $69, a bottle).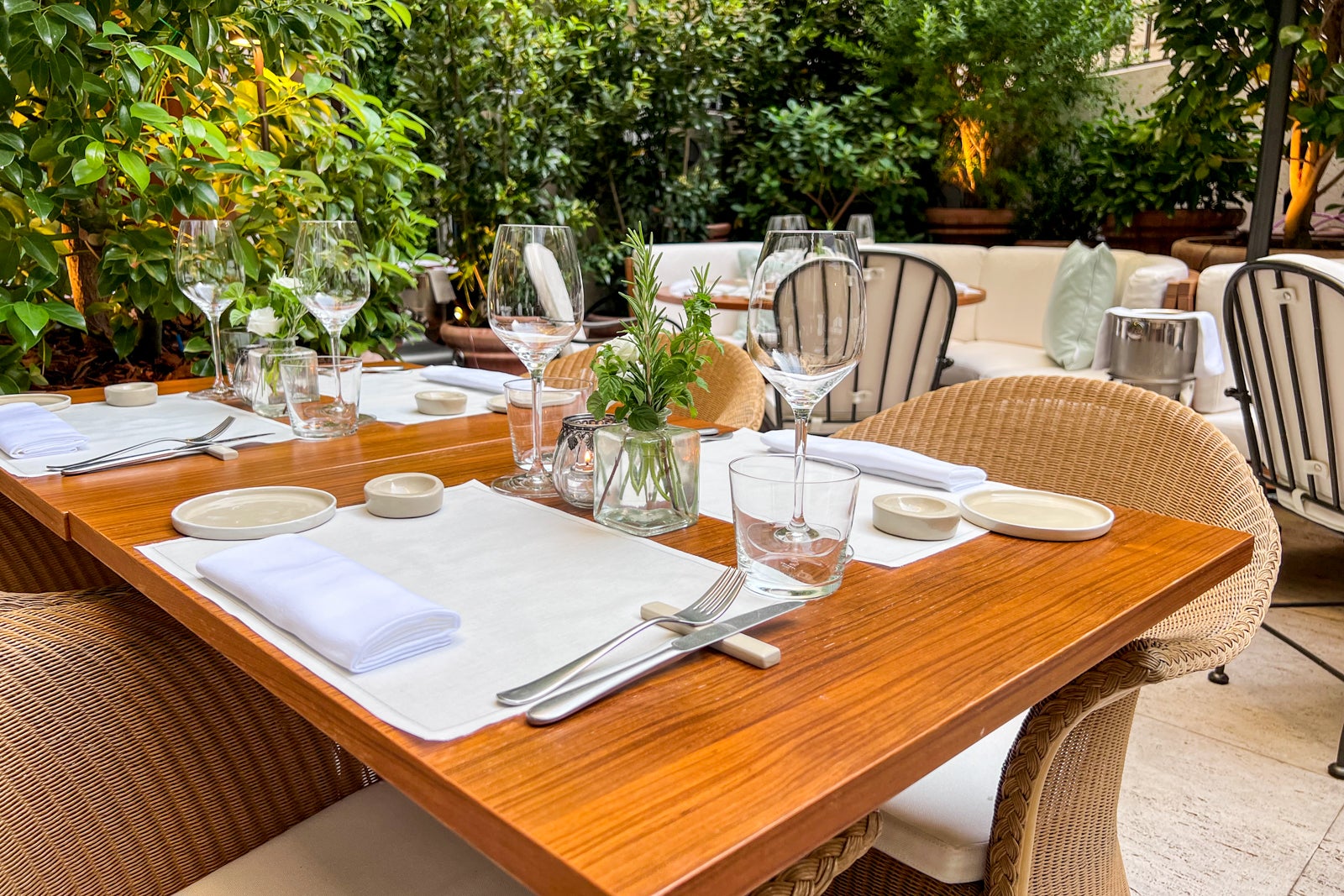 Chef Paola Colucci's menu shines throughout the entire Anima experience. The prawns and zucchini flowers — tempura-battered zucchini with prawns, mint and lemon zest — came highly recommended and didn't disappoint (and go for 27 euros, or $29), both in taste and presentation. Other favorites included a white fish served with potato cream and green beans (35 euros, or $38) and the veal with raw yellowfin tuna and bread wafers (30 euros, or $32).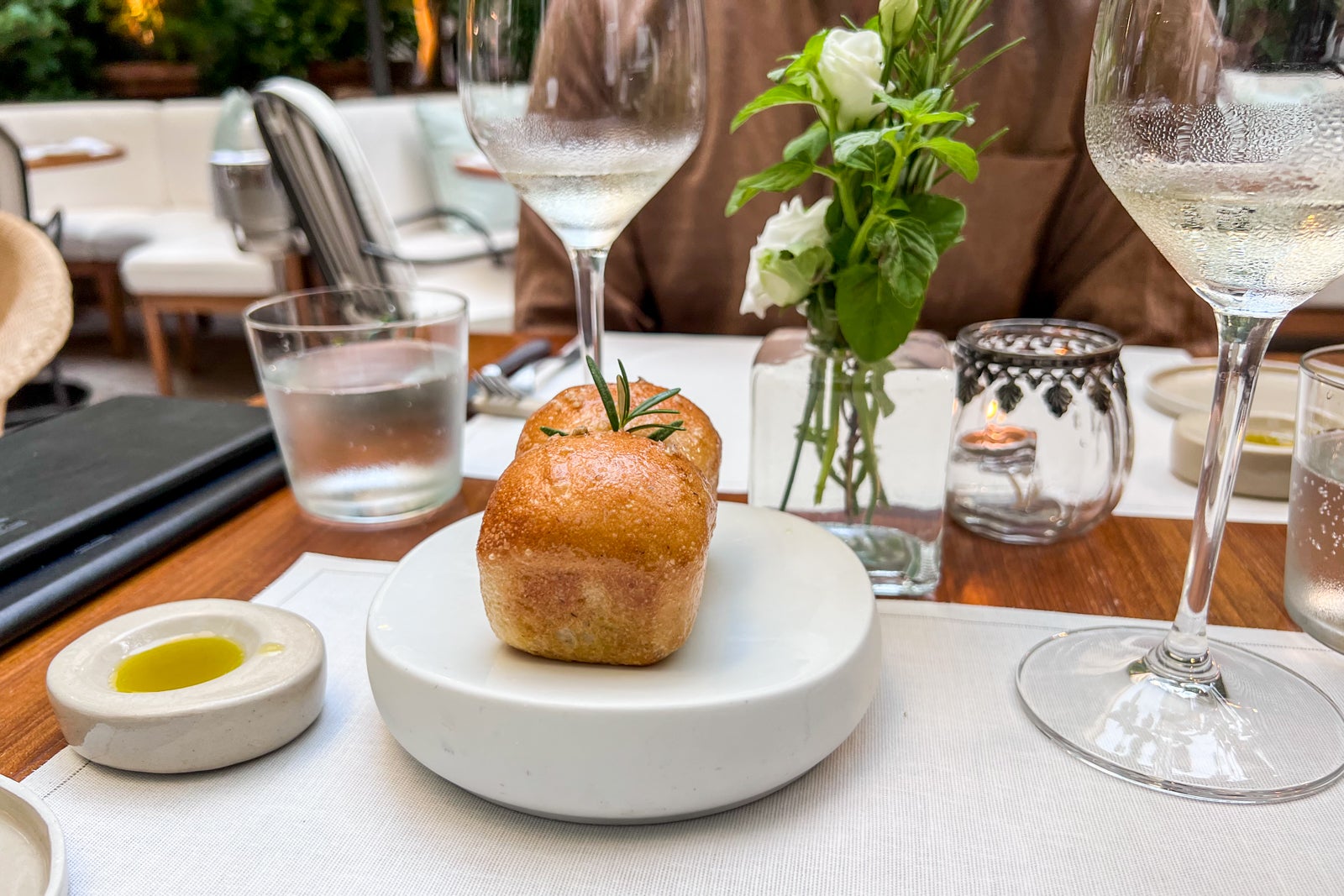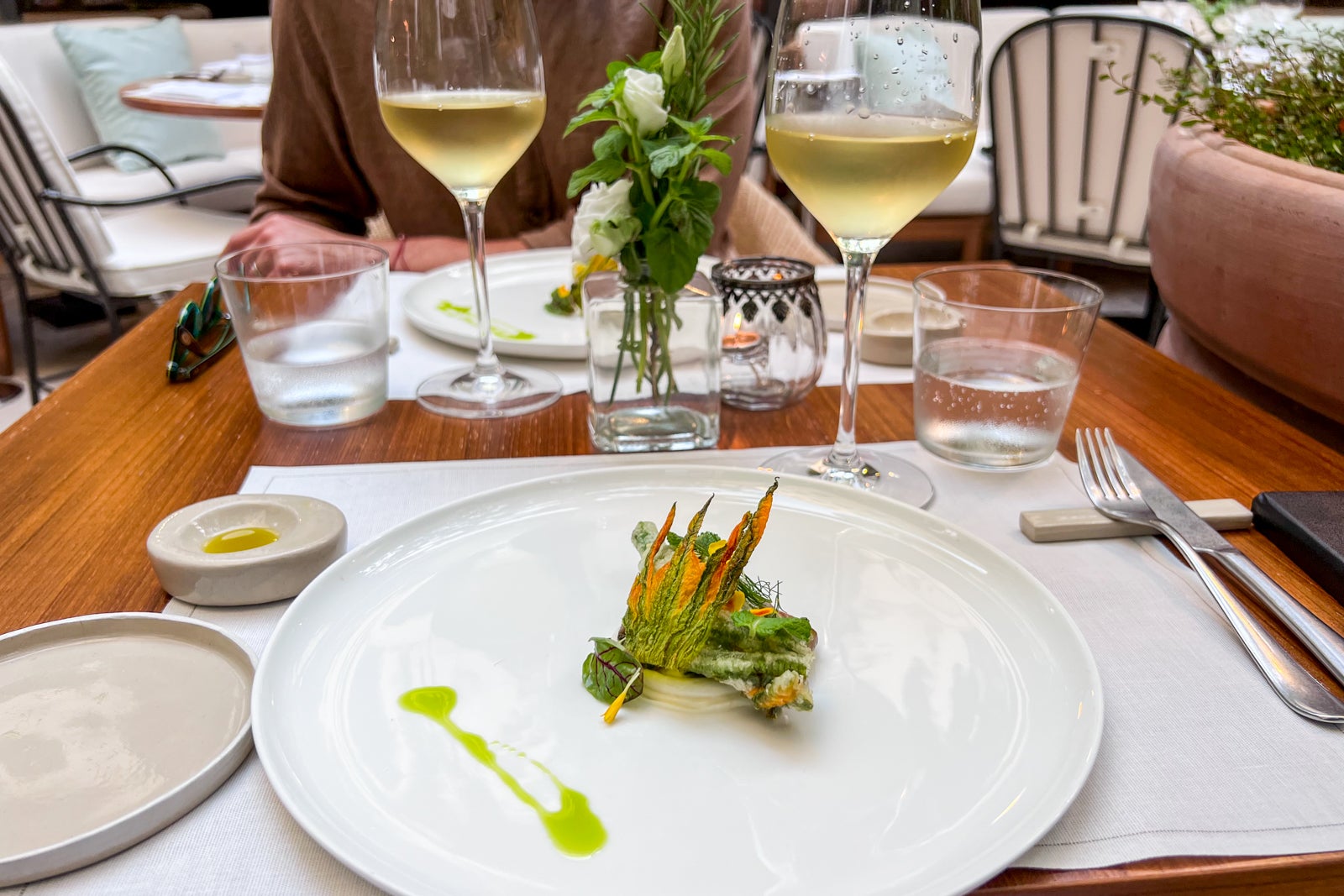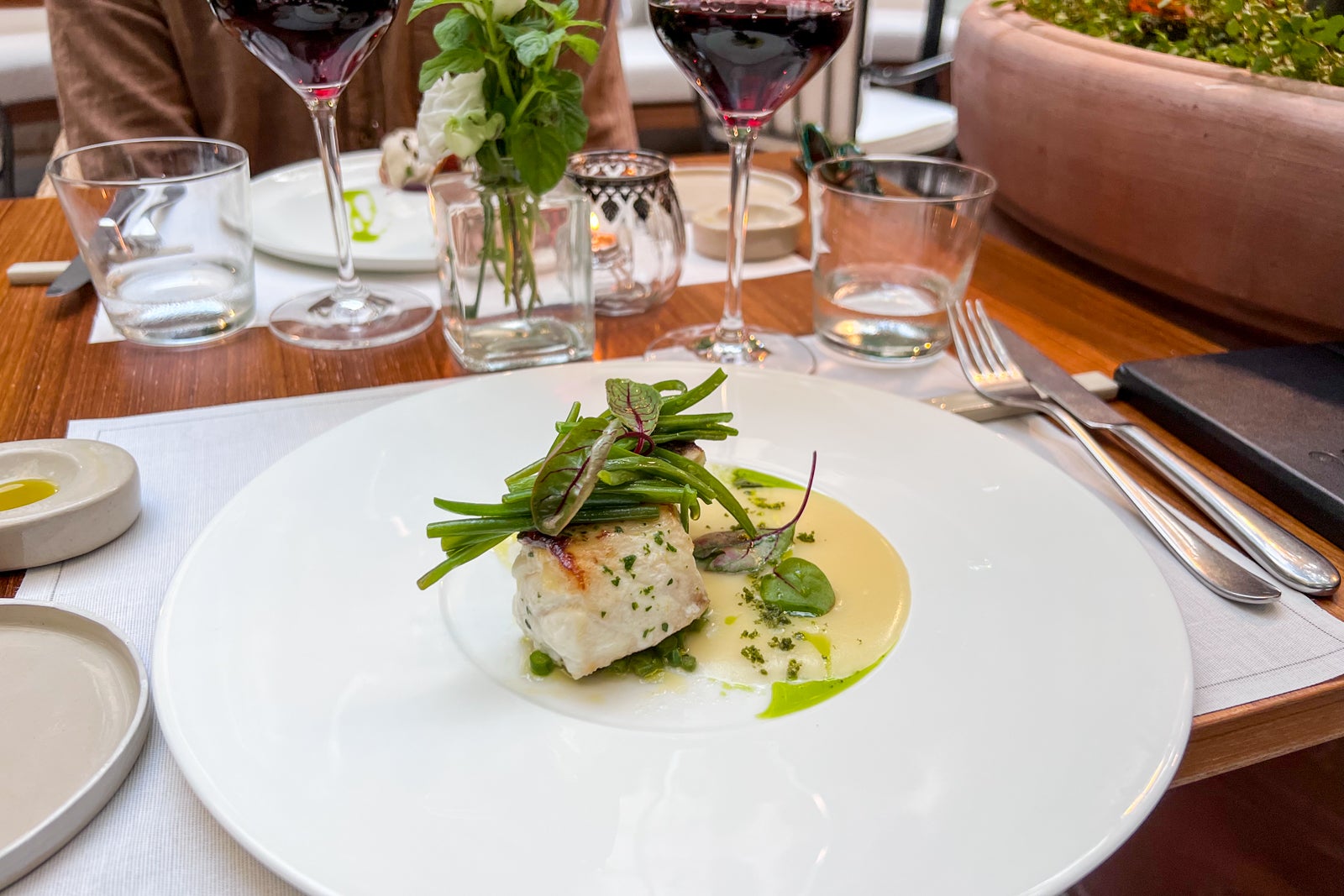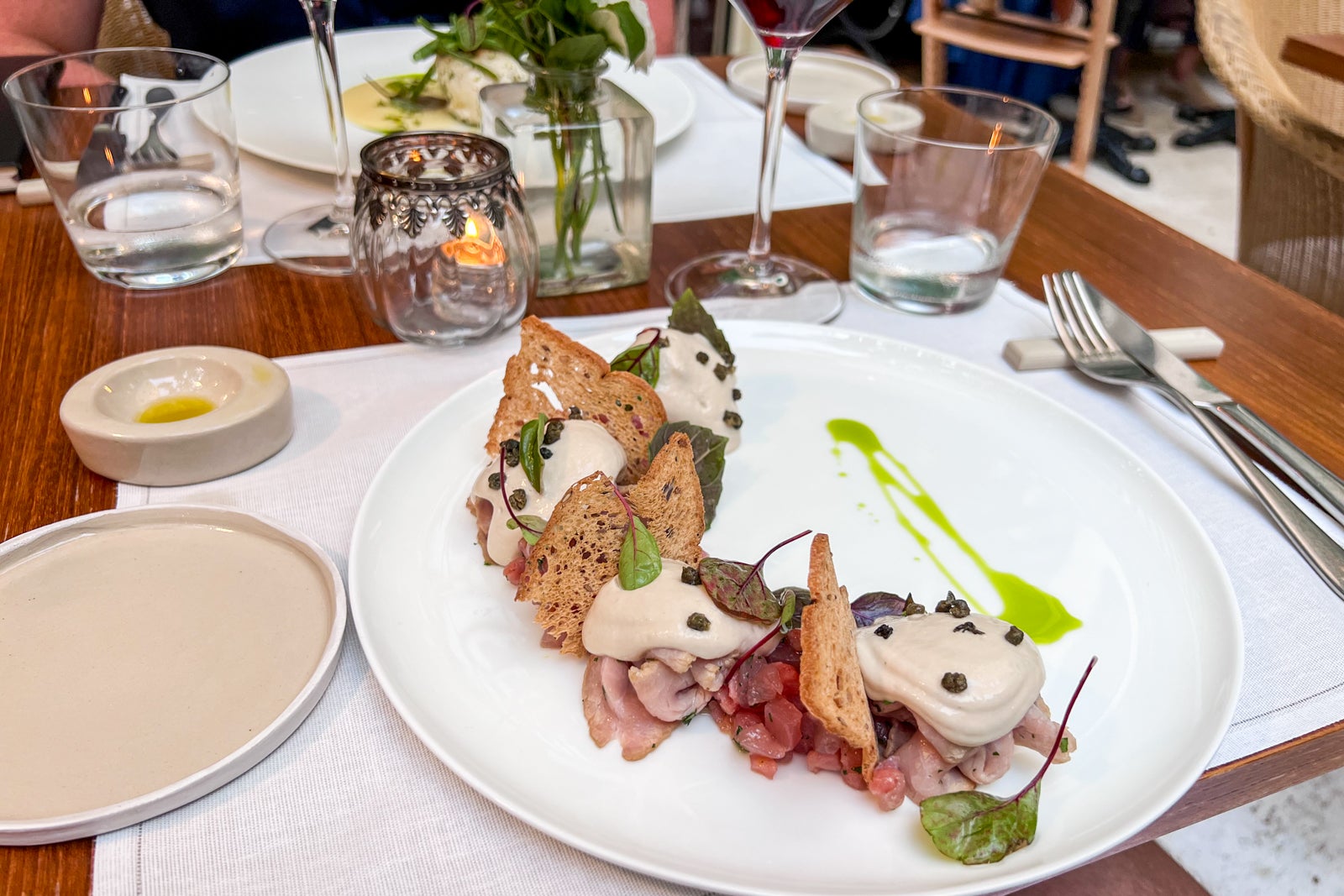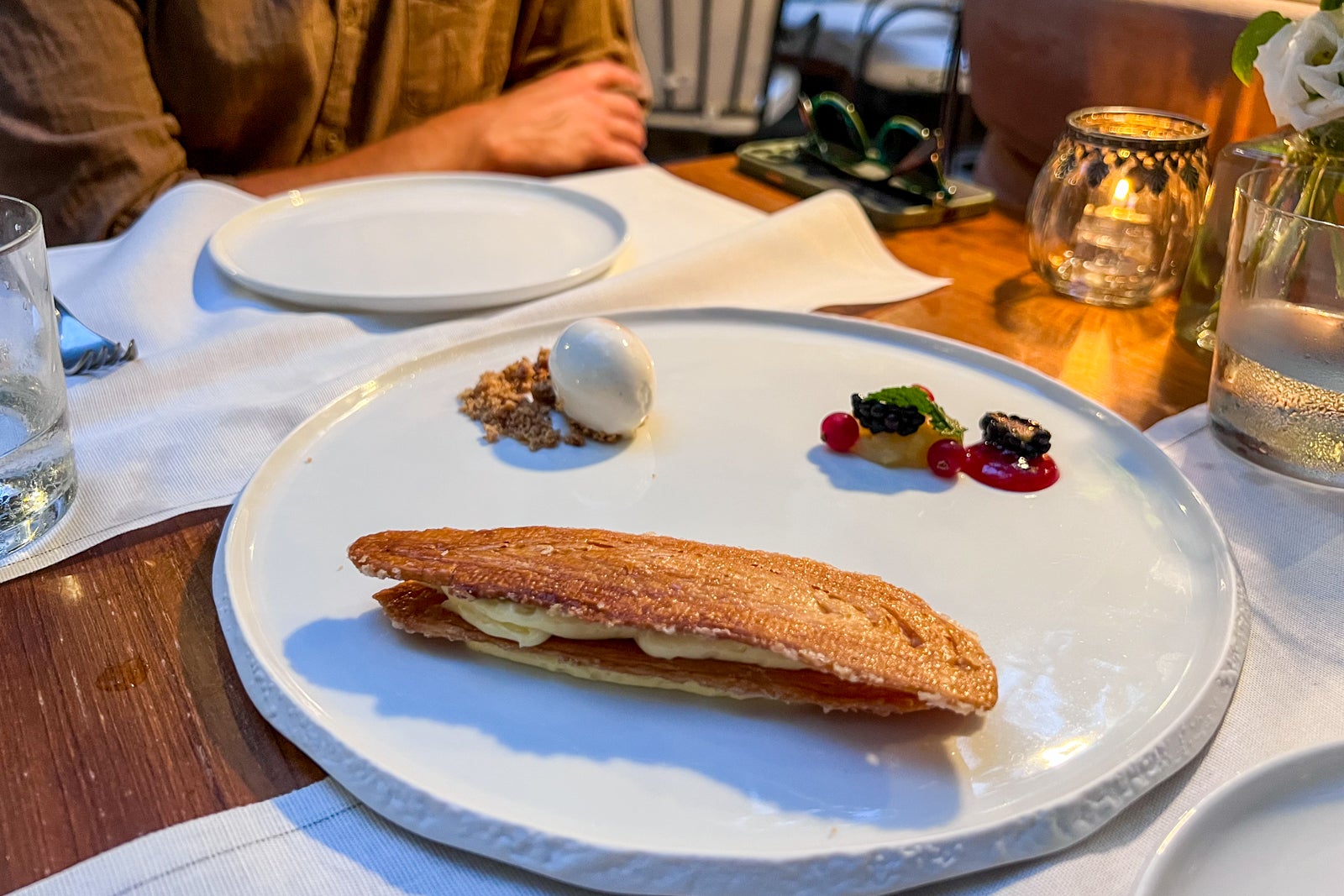 By no means is it a bargain meal in Rome, but Anima manages to pull an elusive move by doling out delicious food in a very trendy setting. Usually, these are mutually exclusive things.
My only complaint is that it was sweltering with humidity the night I visited, but I can blame that one on Mother Nature (and on deciding not to eat in the air-conditioned indoor dining area).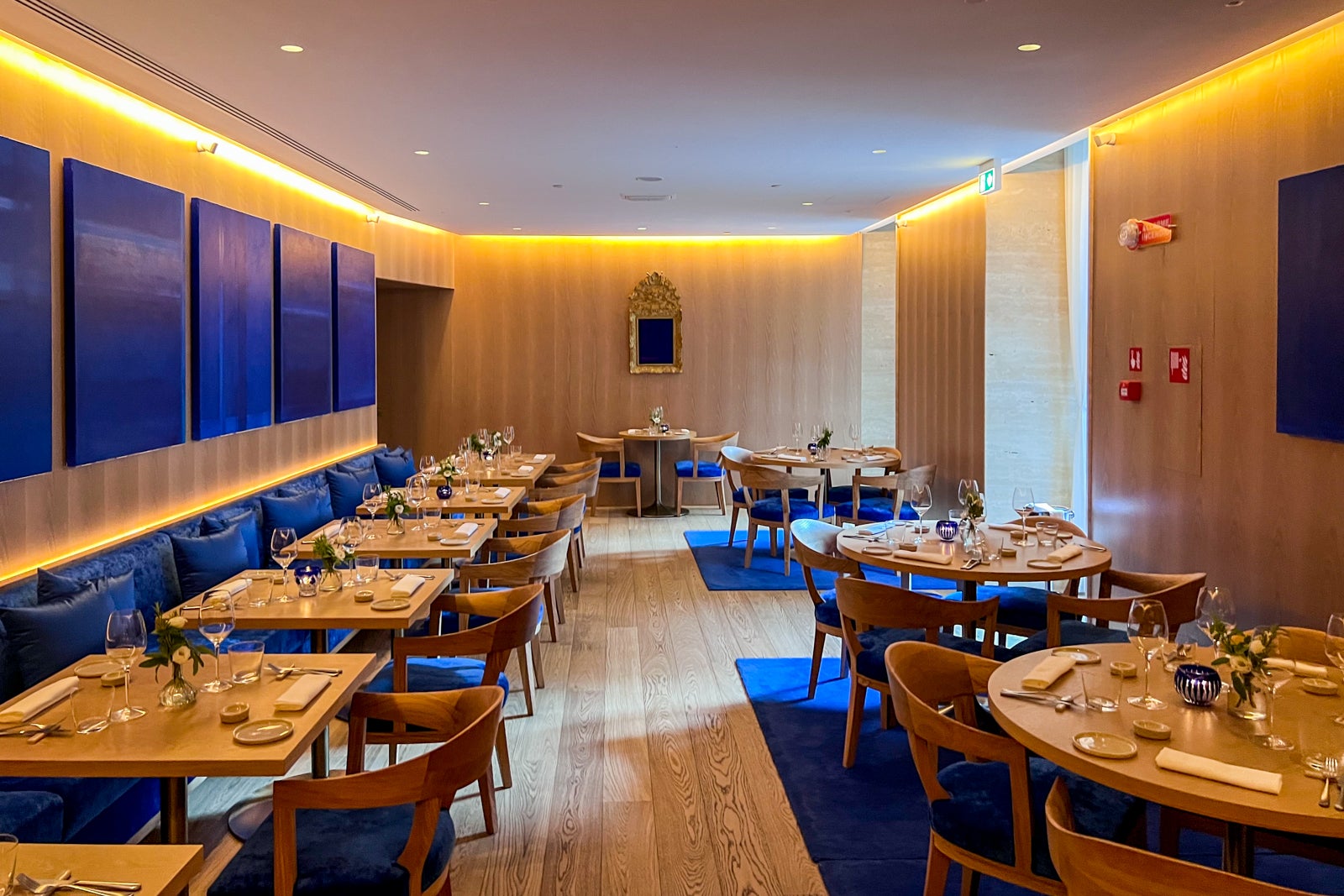 Schrager might have been one of the founding members of the boutique hotel movement, but lifestyle hotels — those leaning more into bars and restaurants to drum up revenue and court more local traffic — are the cool kids of the hotel industry today. It's clear Schrager has evolved with the times with the latest Edition property.
Someone once told me the boutique hotel movement eventually lost its steam because they were intimidating to enter and always felt like they could use an extra light or three in the dimly lit public spaces. The Rome Edition appears to have learned from the boutique hotels of yesterday and instead offers an array of spaces, depending on your mood.
The Garden, Anima and the lobby are all well lit and inviting while the dark, richly decorated Punch Room (complete with wood paneling, velvet couches and a fireplace) felt like it was an ideal spot to head to for a winter cocktail or early happy hour when you don't want the boss to know you left work a little early.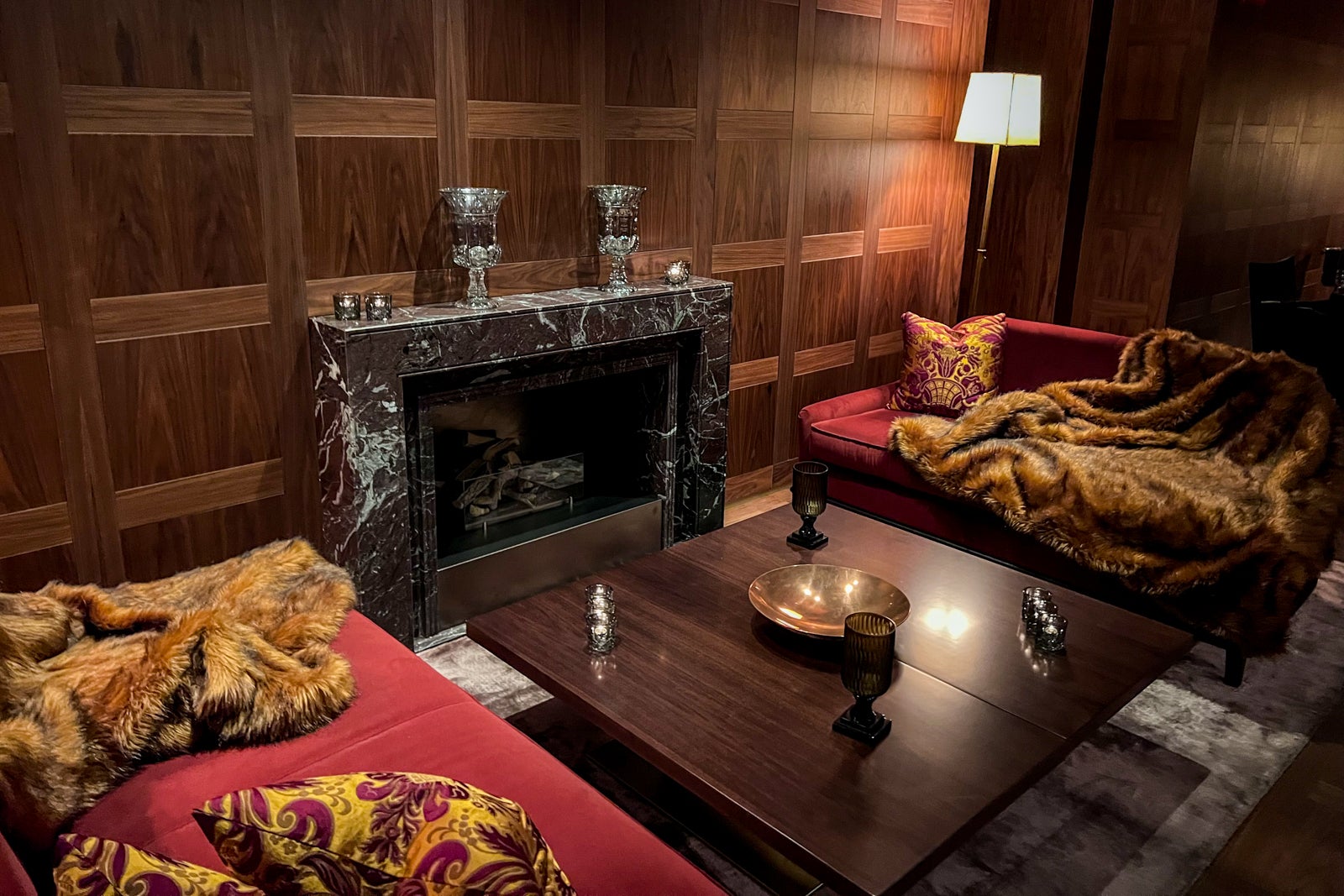 Jade Bar's green, brass and gold color palette felt like it might be the poshest bar in the Emerald City awaiting those who followed the yellow brick road with Dorothy. For me, it was the perfect spot for a nightcap — the 18-euro ($19.50) Santa Margarita of Casamigos Blanco tequila, Licor 43, lime and cardamom.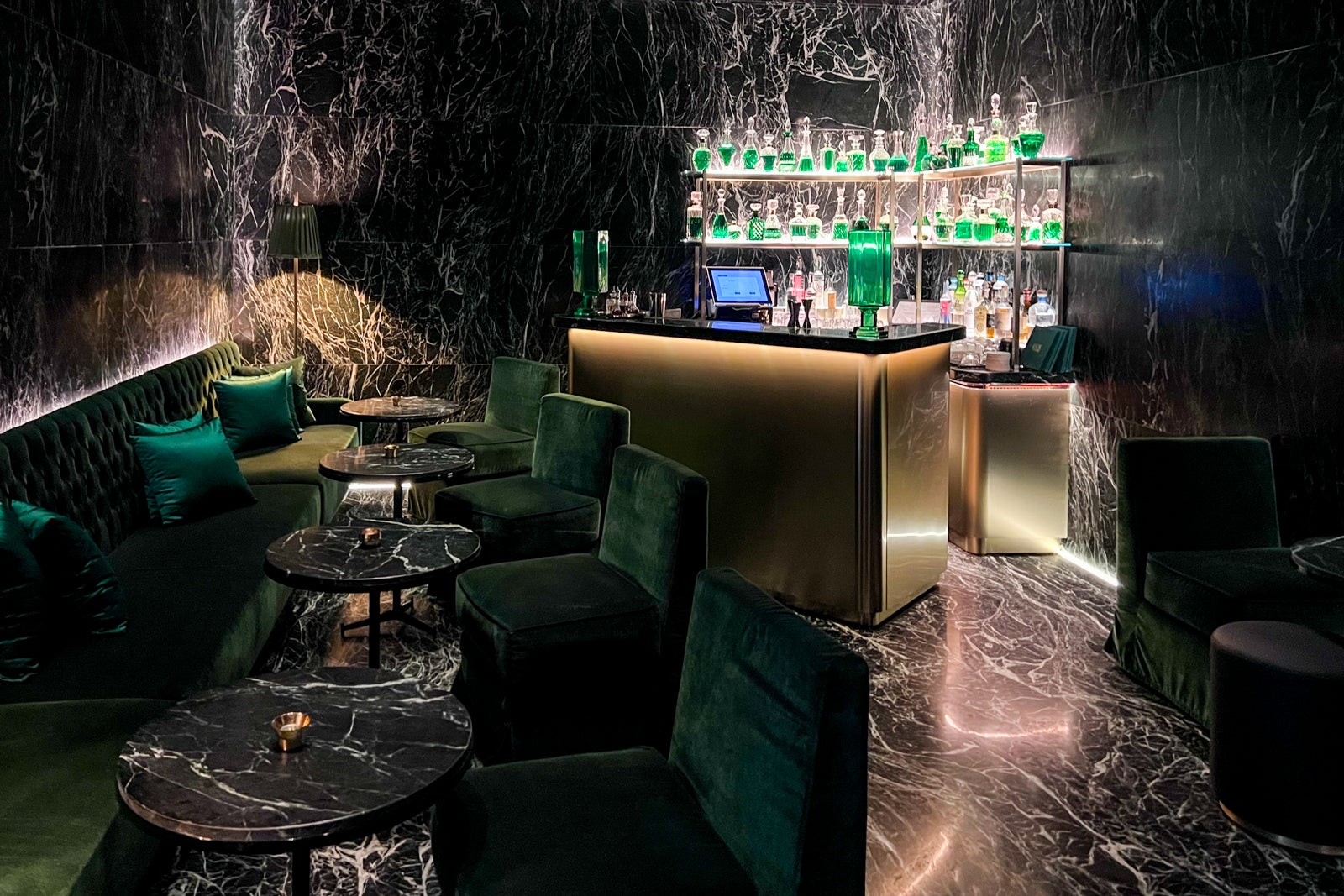 The Rome Edition team asked that I not share photos of the rooftop bar and pool since they were still wrapping up construction, but these will easily be some of the more coveted spots in the city. The rooftop continues with the marble and sandstone aesthetic of the lobby as well as the lush greenery, and I can already imagine how the deck chairs with a side of ice-cold Negroni will be hot commodities on sunny days.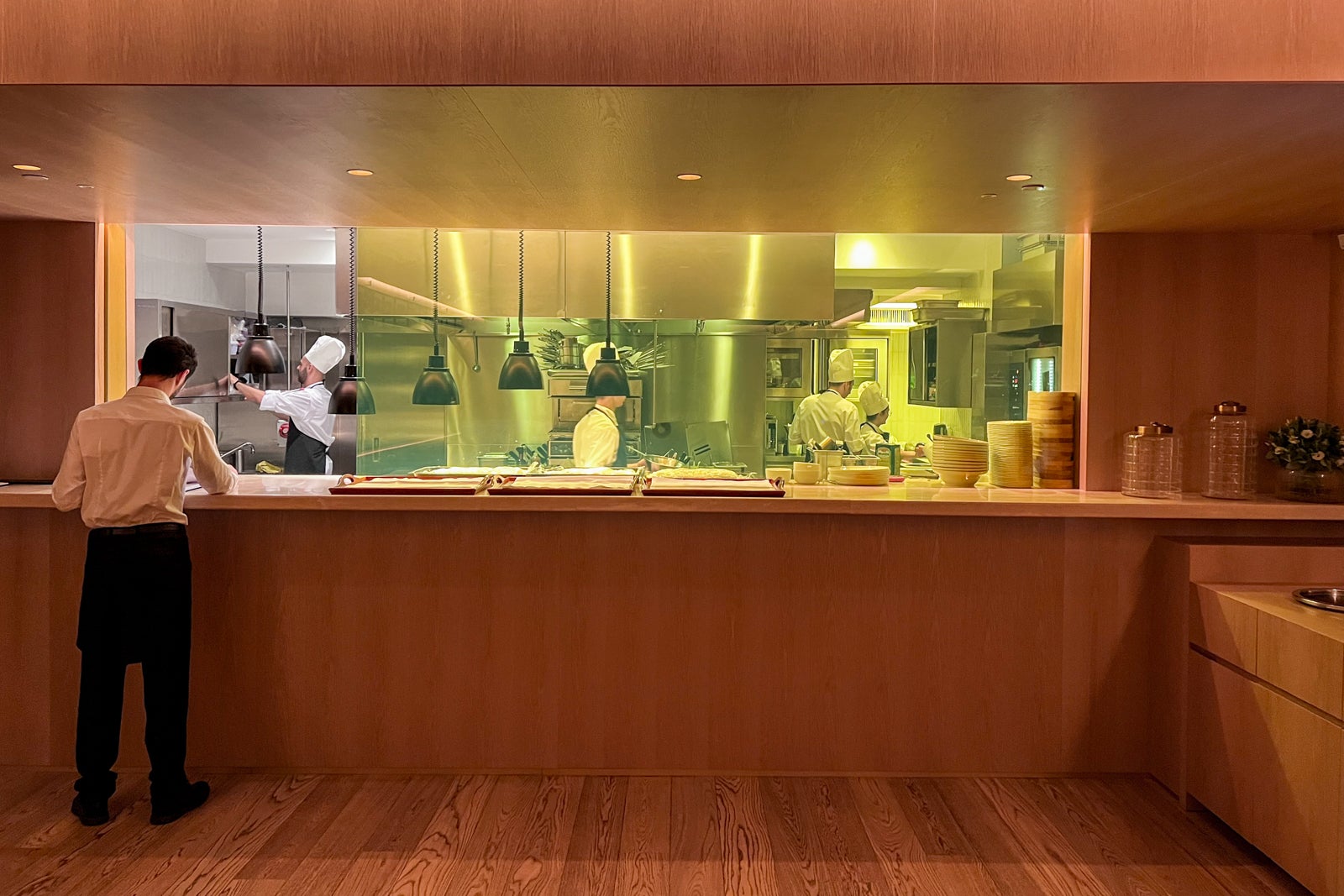 Why book a stay at the Rome Edition
Marriott Bonvoy loyalists will obviously flock to the Rome Edition for award availability nights, but even travelers who don't always stick to Marriott-affiliated properties have plenty of reasons to consider a stay here.
Given that the hotel is on track to be its own nightlife destination, I'd make a point of staying here after you've already had an initial trip to Rome to see all the sights and attractions. Once you check in to the Edition, there's a very good chance you're not going to want to spend too much time away battling tourists for a glimpse of the Colosseum.
Related reading: