Editor's note: This is a recurring post, regularly updated with the latest information.
In the market for an Apple device? If so, now is a good time to buy the Apple products that have been sitting in your shopping cart. Several airlines are offering bonus miles for purchases made on Apple's website for a limited time (note that these bonuses do not apply to the iPhone 15 models and Apple Watch Series 9, in addition to other products).
Here are the elevated earnings you'll receive on Apple purchases Monday when you click through these online shopping portals:
American Airlines: Earn up to 4 miles per dollar at Apple (typically 1 mile per dollar)
Alaska Airlines: Earn up to 4 miles per dollar at Apple (typically 1 mile per dollar)
Delta Air Lines: Earn up to 4 miles per dollar at Apple (typically 1 mile per dollar)
United Airlines: Earn up to 4 miles per dollar at Apple (typically 1 mile per dollar)
When you click through the shopping portal, you'll notice that different Apple products sometimes award different rates. You'll earn 4 miles per dollar on all eligible products during this promo.
Apple Vision Pro, Apple Pro Display XDR, iPhone 15, iPhone 15 Plus, iPhone 15 Pro, iPhone 15 Pro Max, Apple Watch Series 9, Apple Watch Ultra 2, gift wrap, Apple Developer Programs, AppleCare+ monthly subscriptions and orders purchased with government or veterans discounts are among the exclusions from earning shopping portal bonuses with this offer.
Additionally, each customer is eligible only to receive a bonus on up to five units per eligible product — except the iPhone, which is limited to only two units within 30 days. Again, there are no shopping portal rewards on the iPhone 15 models.
You should always use a shopping portal aggregator to compare the top earning rates for various retailers before making a big purchase. How you value your miles will affect which offer is best for you overall. These aggregators won't always list bonuses based on spending thresholds.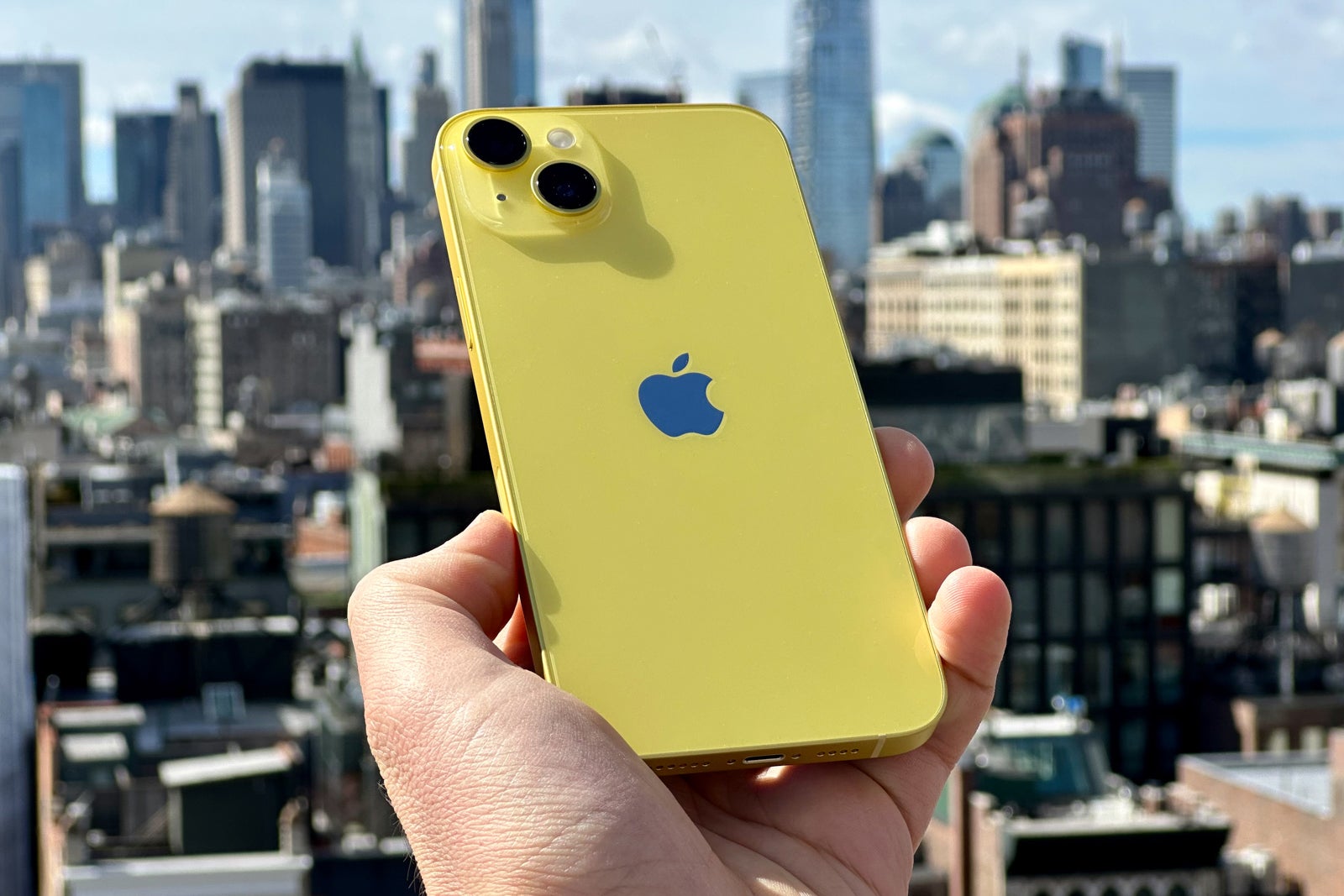 Related: 9 travel features I'm most excited about with Apple's new iPhone 15 family
How miles can add up
For example, if you purchase a base-model 15-inch MacBook Air for $1,299 through the AAdvantage Shopping portal Monday, you'll earn 5,196 AAdvantage miles. Those miles are worth about $78, according to TPG's valuations. They could be worth even more if you can find the right flight to redeem them.
Base miles earned through the American shopping portal count as Loyalty Points. So, the purchase would also bring you nearly 5,200 Loyalty Points closer to earning (or requalifying for) American elite status. In other words, this single purchase would earn roughly an eighth of the 40,000 Loyalty Points required for entry-level AAdvantage Gold status.
Which credit cards to use
Surprisingly, the Apple Card isn't necessarily the best card for Apple purchases.
Although it offers a decent return, given the high cost of Apple's devices, you should focus on credit cards with purchase protection and extended warranty benefits instead. Benefits vary from card to card, but you may have success getting compensated if your product is damaged or destroyed during the coverage period. Several TPG staffers have successfully covered their Apple products through credit card protections.
The information for the Apple Card has been collected independently by The Points Guy. The card details on this page have not been reviewed or provided by the card issuer.
If you're picking up a pricey new phone, it's good to have a card that will help protect your phone in case of loss or damage beyond those initial few months when purchase protection is in play. The Ink Business Preferred Credit Card is a good option.
You might also consider a card that earns more than 1 point or mile per dollar on all purchases, like the Capital One Venture X Rewards Credit Card or the Capital One Venture Rewards Credit Card. Both cards offer 2 Capital One miles per dollar on all purchases, and you can then redeem these miles at a fixed value toward travel purchases or transfer them to various travel partners.
Related reading: