Them: "The perfect cruise ship sports bar doesn't exi—"
Royal Caribbean: *adds Playmakers to several ships*
If you enjoy watching sports with a cold pint, playing vintage arcade games or challenging your friends to a round of foosball, you'll feel right at home at Royal Caribbean's Playmakers.
Here's a play-by-play so you can decide if it should be a regular haunt on your next sailing.
For more cruise news, reviews and tips, sign up for TPG's cruise newsletter.
What is Royal Caribbean's Playmakers?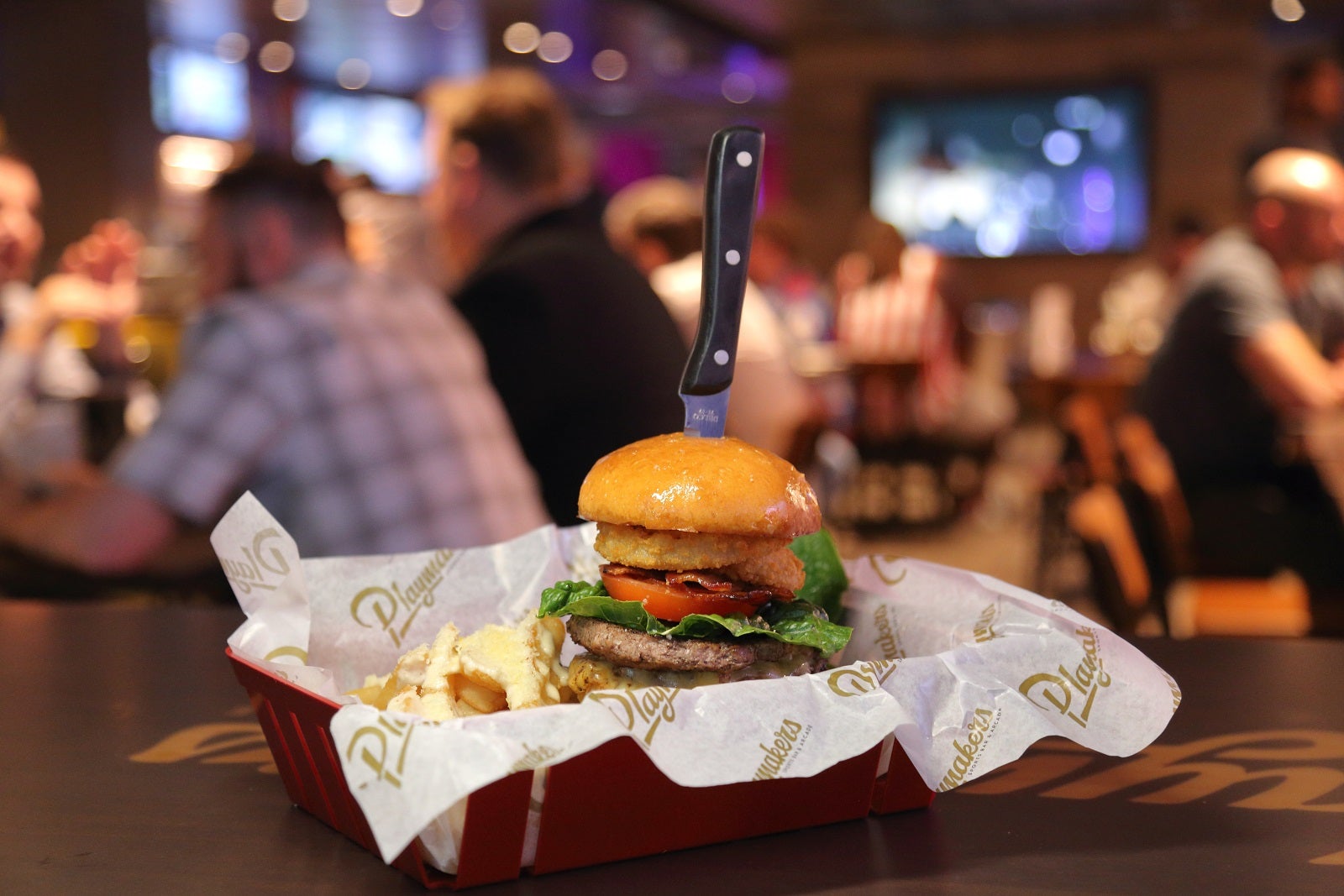 Playmakers is a combination sports bar and arcade. It's found on several ships in Royal Caribbean's fleet, including on most of the line's new vessels and on some of its older ones where it replaced other venues. Its location varies, but it's found along the Boardwalk on the line's Oasis Class vessels.
In addition to reserving tables for group viewing of sports matches (subject to satellite signal and international copyright laws), you can just show up to catch whatever is on, grab a drink or a bite to eat, or play some games.
Some ships offer table bowling and foosball, while others will entice you with video games like Pac-Man and Donkey Kong.
What's on the Royal Caribbean Playmakers menu?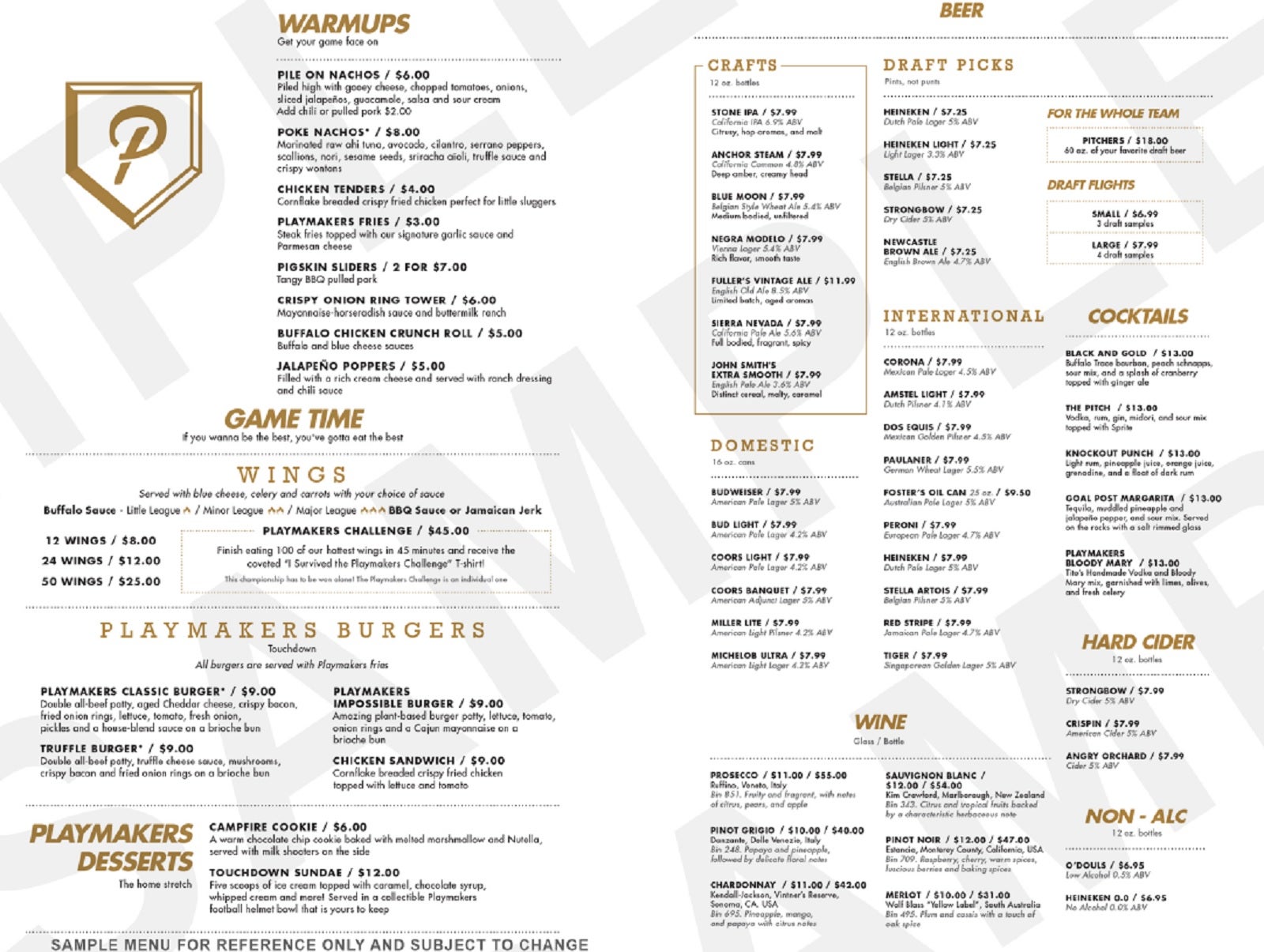 As part of Playmakers' menu, Royal Caribbean has a sizable amount of beer and pub grub, priced a la carte. Although menu items and prices could change at any time, you'll likely find nachos, chicken tenders, fries, onion rings and burgers.
If wings are your thing, you can enjoy those, too. Feeling like a challenge? Eat 100 of Playmakers' spiciest wings in 45 minutes or less, and you'll score bragging rights along with a free T-shirt.
How much do food and drinks cost at Playmakers?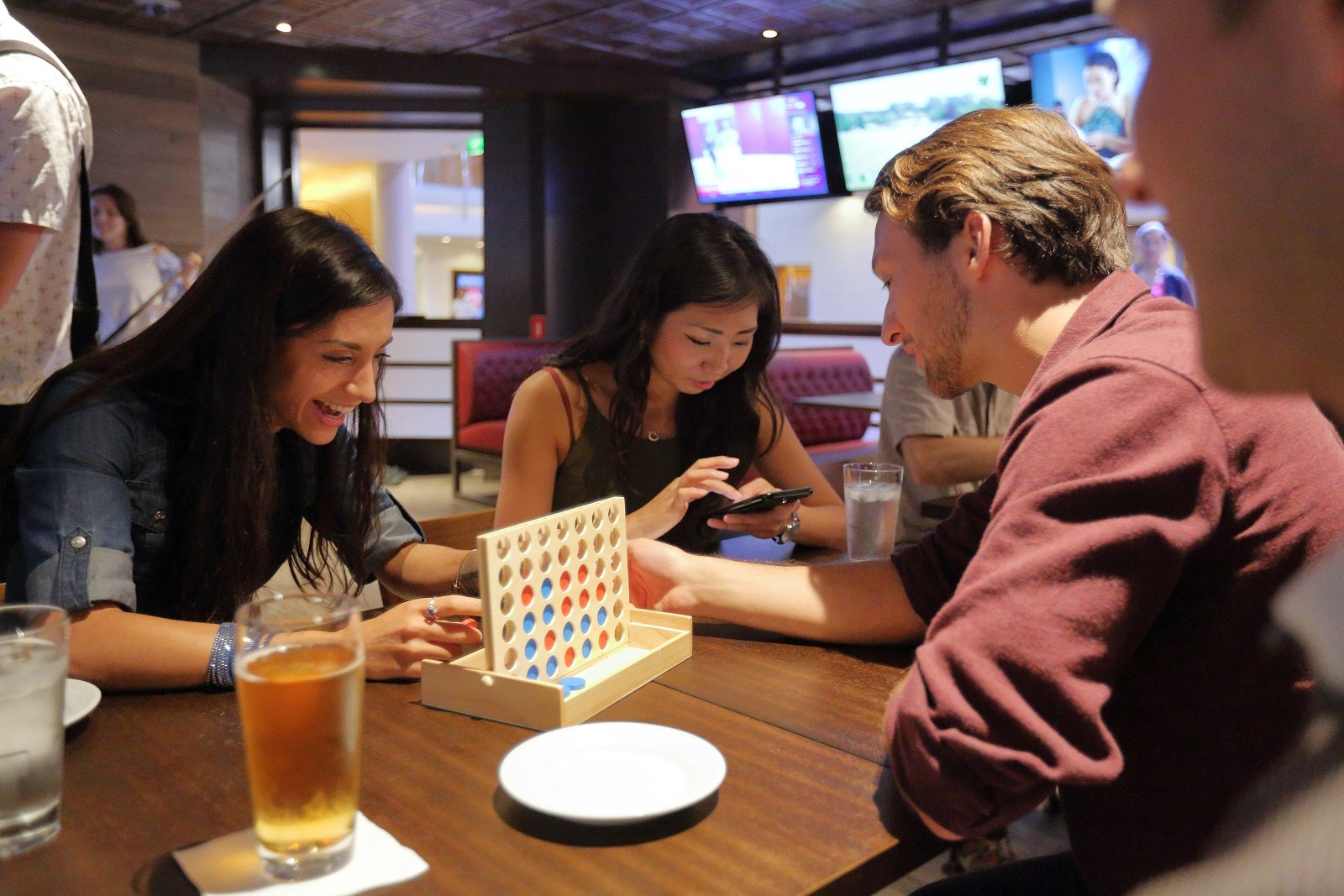 At the time of publication, Playmakers' menu items ranged from $3 for an order of steak fries with garlic sauce and Parmesan cheese to $25 for 50 wings.
You can snag a flight of three draft samples for $6.99, a 12-ounce bottle of beer for $7.99, cocktails for $13 each and a 60-ounce pitcher of draft beer for $18. Wine by the bottle or glass is also available.
Which Royal Caribbean cruise ships have Playmakers?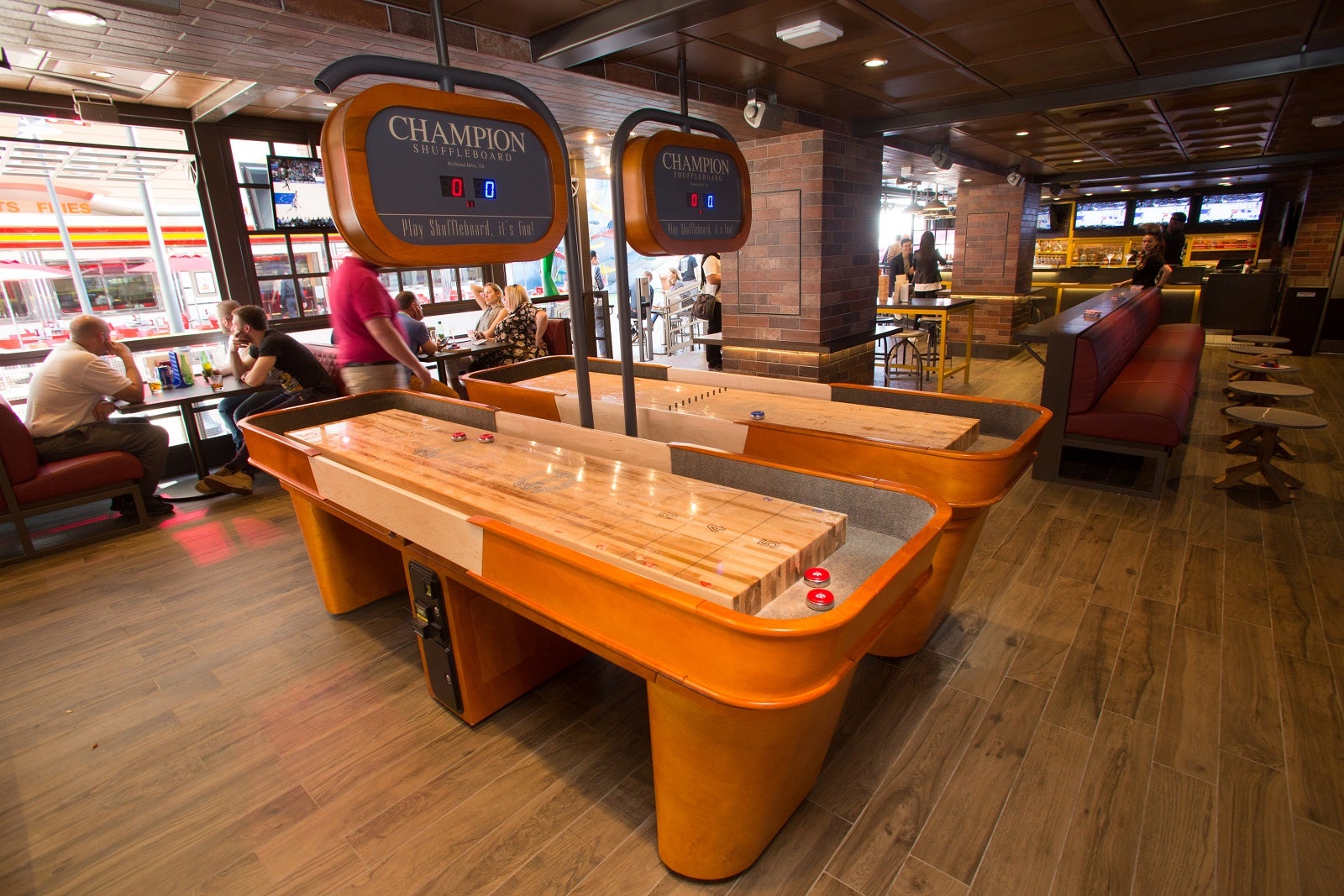 You can find a Playmakers sports bar and arcade on the following ships:
Independence of the Seas
Mariner of the Seas
Navigator of the Seas
Oasis of the Seas
Odyssey of the Seas
Symphony of the Seas
Wonder of the Seas
Have cruise questions? TPG has answers: