Among the world's biggest cruise lines, Princess Cruises has one of the more modest loyalty programs.
Unlike rivals Royal Caribbean and Norwegian Cruise Line, Princess doesn't offer its loyalty club members a free cruise after reaching the top tier. There are no onboard credits for top-tier members, like some lines offer (although a change in 2021 did bring discounts for shore excursions and spa treatments at top tiers).
For more cruise guides, news and tips, sign up for TPG's cruise newsletter.
However, the Captain's Circle, as the Princess Cruises loyalty program is called, does bring a few valuable perks at its higher-level tiers, including discounted internet service and complimentary laundry services.
The Princess Cruises Captain's Circle loyalty program is also one where it is relatively easy to reach a high-level tier. If you love Princess, pay attention to points earning so you can rise through the ranks to snag the best Captain's Circle loyalty program benefits.
Ways to earn points
The point-earning system for the Princess Cruises Captain's Circle loyalty program is a bit convoluted, as it involves two separate tracks — either of which will allow you to rise through its tiers.
For starters, members earn 1 "cruise credit" for each cruise they take. But, also, members earn 1 "cruise day" for every night spent on a ship. So, on a typical seven-night cruise, you would earn 7 cruise days in addition to 1 cruise credit.
Related: The ultimate guide to Princess Cruises ships and itineraries
Just to make things a little bit more complicated, Princess also doubles your cruise credit earnings if you sail in a full suite (mini-suites, Club Class suites and upgrades to suites are excluded) or sail solo. However, it doesn't double your cruise day count.
So, on a seven-night cruise, you would earn 2 cruise credits and 7 cruise days if you sail in a suite.
While convoluted, this system actually works to your advantage, as you have two ways to reach higher tier levels in the Captain's Circle loyalty program. As we'll explain below, you can qualify for elite status either via your cruise credit count or your cruise day count, whichever number gets you to your goal first.
Princess Cruises loyalty levels
There are four tiers to the Captain's Circle program:
Gold (after your first completed cruise)
Ruby (from your fourth cruise credit, or 31 to 50 cruise days)
Platinum (from your sixth to 15th cruise credit, or 51 to 150 cruise days)
Elite (from your 16th cruise credit on, or 151-plus cruise days)
Getting to the first tier of the program, Gold, is simple. You just have to complete one cruise. It doesn't matter how many cruise credits or cruise days you earn on that first sailing.
However, starting with the second tier, Ruby, you'll need to keep an eye on your progress in accumulating both cruise credits and cruise days. Depending on what type of cruises and cabins you book, you may rise through the ranks faster using one metric or the other.
Related: A beginner's guide to cruise line loyalty programs 
Princess Captain's Circle benefits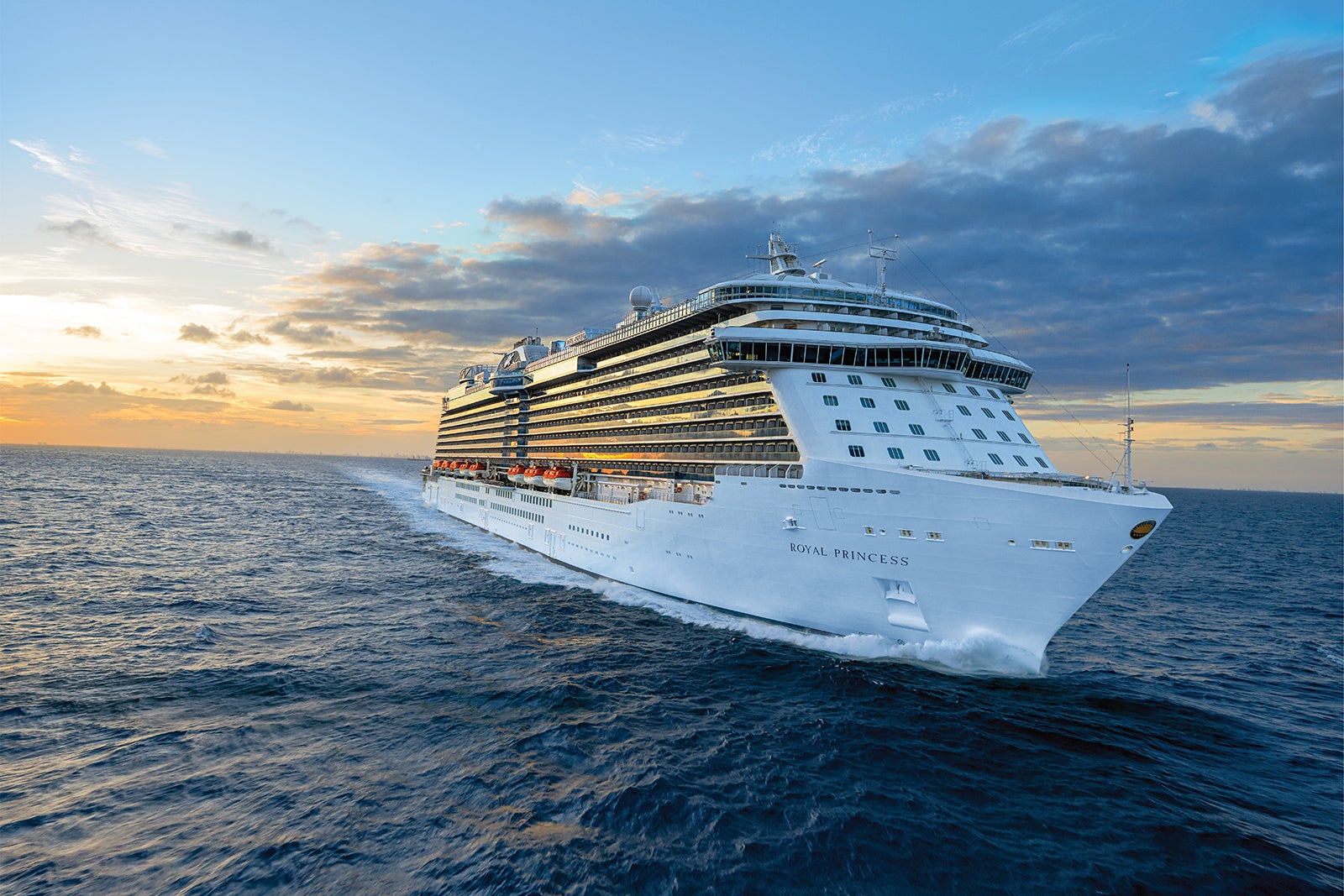 As is typical for cruise line loyalty programs, the entry-level tier (Gold) of the Captain's Circle loyalty program doesn't bring all that much in terms of truly valuable rewards. The most alluring benefits at this level are the Preferential Pricing Offers for select sailings that the line extends to Captain's Circle members, and early booking discounts known as Captain's Circle Launch Savings.
In addition, Gold members get:
Invitations to members-only onboard events
Access to a Captain's Circle onboard host
A members-only magazine
A recognition pin
Upon reaching the second tier of the program, Ruby, you receive a few more perks. Yet this tier is a bit ho-hum, too. In addition to the Gold-level rewards, you get a new recognition pin, access to a shoreside Captain's Circle Help Desk phone line, and an upgrade to Princess' Platinum Vacation Protection plan when you purchase a Princess travel insurance plan at the standard rate.
The latter may seem interesting, but here at The Points Guy, we don't recommend you buy travel insurance through your cruise line. We prefer policies bought through third-party insurers, which often cover things that cruise line policies don't. As a result, we don't put any value on that last benefit.
Related: The 5 best destinations you can visit on a Princess cruise 
Reaching the Ruby level can be done in as few as one cruise if it's a cruise lasting 31 days or more. However, a more typical cruiser sailing seven-night trips in standard cabins would need to take four cruises to reach the Ruby level.
The elite level that makes a difference
Being loyal to Princess finally starts paying off in a meaningful way once you reach the Platinum level of the Captain's Circle program. Even here, though, the rewards are still relatively modest.
The Platinum level comes with five solid perks:
Priority boarding
50% off MedallionNet internet packages
10% off spa treatments
10% off photos taken by ship photographers
Early access to Dine My Way reservations
Priority boarding is a great perk as it means you don't have to wait with the tourist hordes upon arriving at a ship and, in theory, can board more quickly — increasing the amount of time you have to enjoy the vessel's offerings on the first day. We're just a little surprised that Princess doesn't offer this perk until the third tier of its loyalty program.
Related: The best credit cards for booking cruises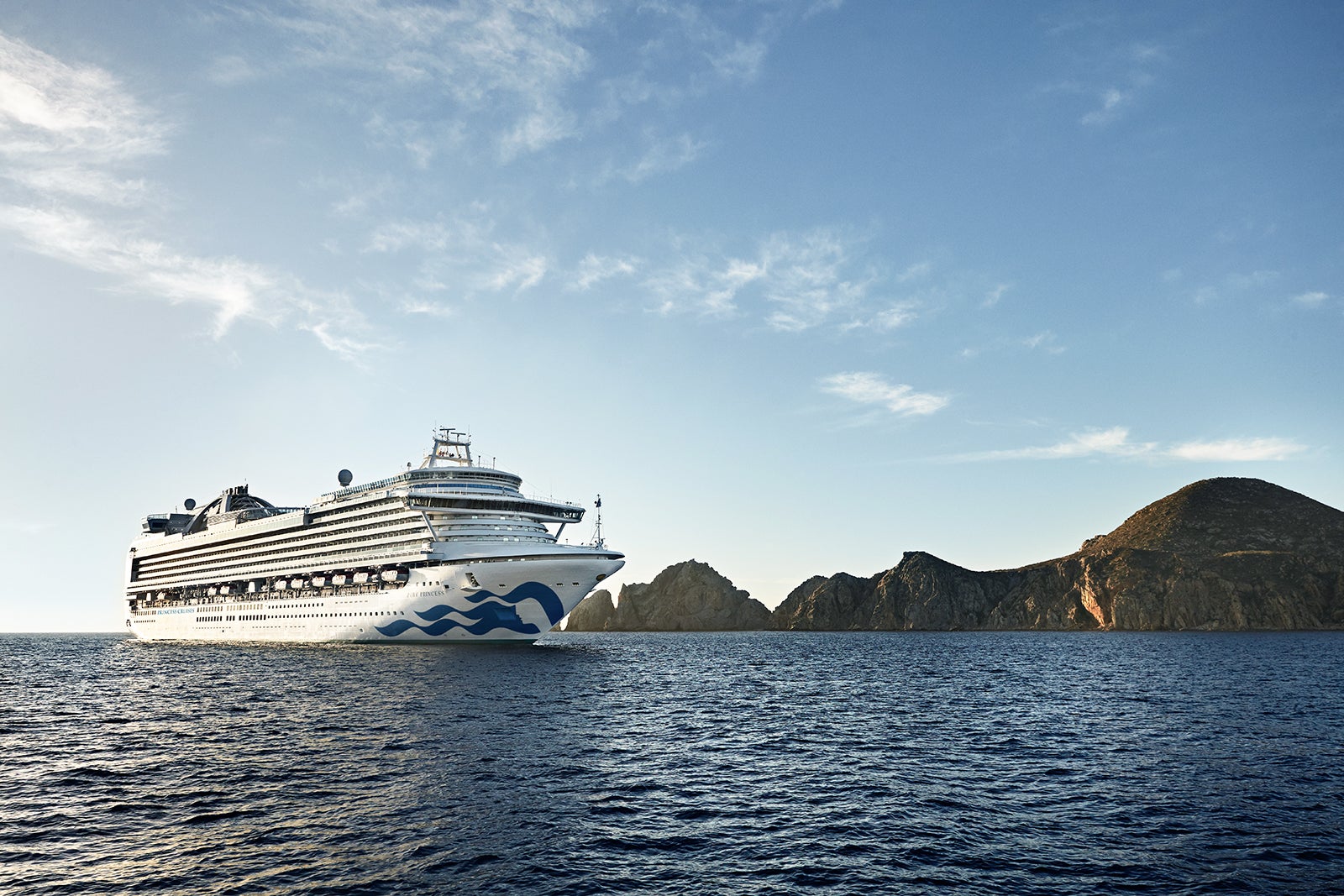 We also really like the 50% discount on internet packages. This is a new perk added in 2021 that replaced an old perk that brought Platinum and Elite members a set amount of complimentary minutes of internet service (150 to 500, depending on the cruise length). The new discount allows Platinum and Elite members to buy a pricey length-of-cruise internet package at half the normal cost.
Some longtime Princess fans were upset with the internet perk change in 2021. They preferred having a limited number of free minutes to having a discount of 50% off a broader, length-of-cruise internet package. However, for anyone who likes their Wi-Fi "always on" so that emails and texts arrive in real-time, the discount on a length-of-cruise package will prove more valuable.
Platinum status also brings access to a disembarkation lounge on the last day of the cruise, where you can have a beverage and light breakfast as you wait to leave the ship.
In addition, at the Platinum level, you'll receive a special Platinum-level pin.
As is the case with the Ruby level, reaching the Platinum level can be done in as few as one cruise, though it's not easy. You would need to take an initial sailing of 51 nights or longer. That's quite long, we know, but Princess does offer some very long sailings, including around-the-world trips that extend beyond 100 days.
For a more typical cruiser sailing seven-night trips in standard cabins, it would take six sailings to reach the Platinum level.
Related: The 3 classes of Princess ships, explained
Best Princess Captain's Circle Elite benefits
Alas, there isn't a "wow" perk in the entire Captain's Circle menu. As noted above, unlike some lines, Princess doesn't award top-tier members truly valuable perks such as a free cruise or onboard credits that can be used for any type of onboard spending (the line used to offer onboard credits based on the number of cruises taken, but it revoked this perk in 2021). Still, the Captain's Circle's top Elite status tier does come with a few enticing benefits.
Our favorite, by a hair, is the complimentary laundry service that comes with Elite-level status, something that can come in handy (and save you a lot of money) on longer voyages. Note that this complimentary laundry service excludes same-day service.
Elite status also brings:
10% discount on shore excursions
10% discount at The Shops of Princess
An exclusive window to preview and book new itineraries
Priority access to ship-to-shore shuttles
Priority disembarkation
A complimentary minibar setup
Complimentary shoe shines
In-room canapes on formal nights
Complimentary afternoon tea in your cabin (schedule this at least six hours in advance)
Free admission to an onboard wine-tasting event (one per cruise)
An Elite member pin
You'll have to take 16 seven-night cruises to reach the Elite level, assuming you stay in standard cabins. If you stay in suites, you could reach Elite status in just eight sailings. However, in theory, you also could reach Elite status in just two sailings if they were among the longest sailings on the Princess schedule. You need 151 cruise days to get to the Elite level.
Related: A beginner's guide to picking a cruise line 
Note that, as is often the case with cruise line loyalty programs, Princess customers do not have to requalify for status each year. Captain's Circle members keep their points at the end of each year and continue to accrue points indefinitely. That means that someone who hits Elite status will remain at that top tier level forever (or until Princess makes a change to the program).
Such "forever status" is one of the great allures of cruise line frequent cruiser programs. Most airline frequent flyer programs, by contrast, require loyalty members to requalify for status each year.
Bottom line
The Princess Cruises Captain's Club loyalty program offers a few decent perks in the top two of its four tiers, including heavily discounted internet service and complimentary laundry service.
However, the Captain's Circle program is not nearly as robust a frequent cruiser program as those offered by such rivals as Royal Caribbean and Norwegian. This is a bit of a surprise to us, as we know that Princess has a lot of very loyal fans who have sailed with the line dozens of times. As we've written about before, the line has some customers who have spent years at sea on Princess ships.
Planning a cruise? Start with these stories: