Staying connected when flying with Qatar Airways is about to get a lot faster, cheaper and easier.
That's because the Doha-based carrier recently announced it's teaming up with Starlink to outfit its planes with high-speed inflight Wi-Fi.
Starlink, an arm of Elon Musk's SpaceX, provides satellite internet access in over 60 countries worldwide. While the company's customers range from individual homeowners to the military, perhaps the most exciting development for travelers is Starlink's deployment on commercial airplanes.
Want more airline-specific news? Sign up for TPG's free biweekly Aviation newsletter.
Qatar will become the largest airline yet to partner with Starlink, which will bring some serious upgrades to the inflight connectivity experience.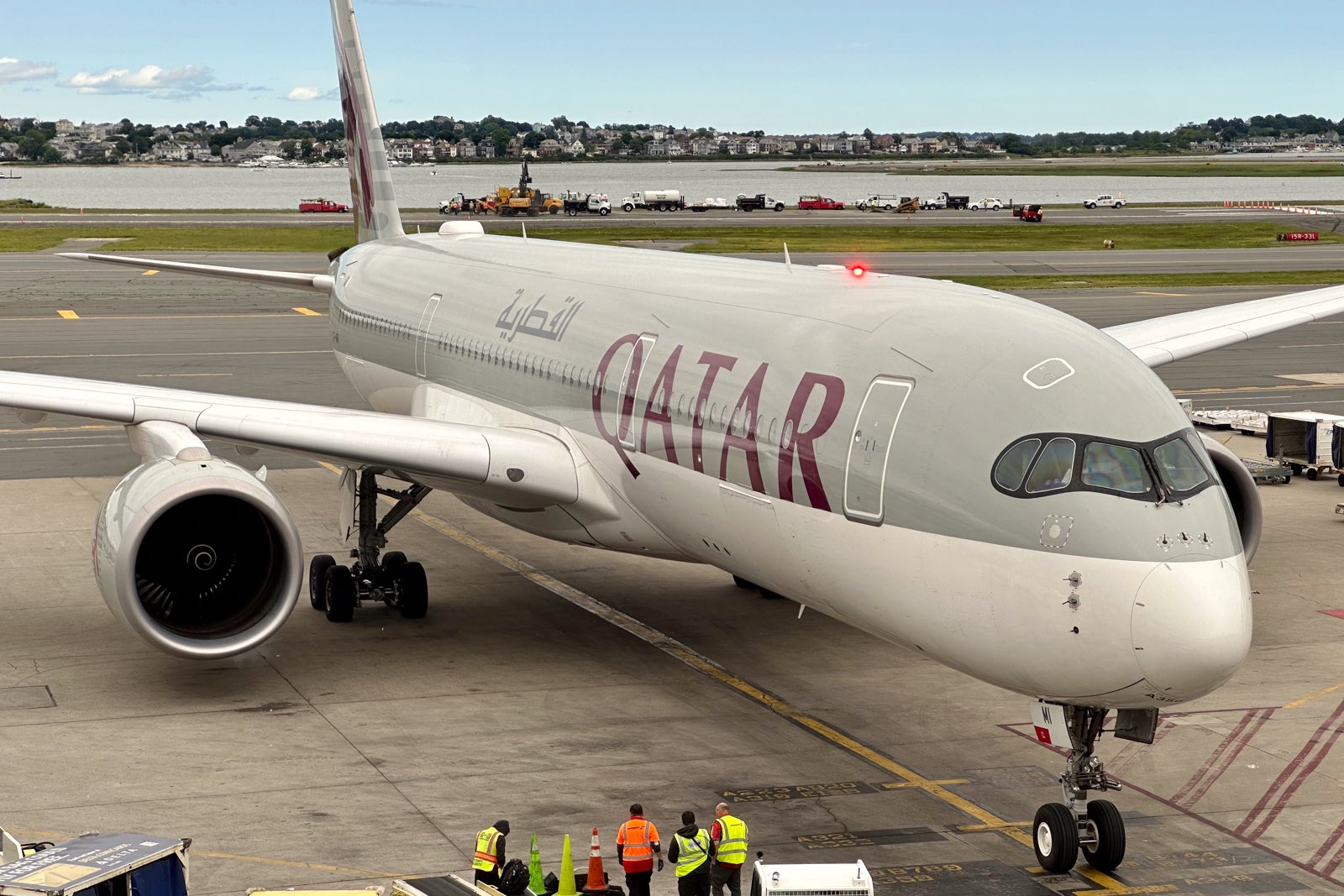 The satellite internet provider offers download speeds of up to 350 megabits per second — fast enough to support gaming, VPN access, streaming and much more.
Better yet, Starlink Wi-Fi will be free on Qatar, and connecting to the network will require just one click to accept the terms and conditions — no separate account will be required.
Right now, Qatar offers two Wi-Fi providers on its existing fleet. Most planes feature the so-called Super Wi-Fi (provided by Inmarsat Wi-Fi using GX satellites) that's available for $10 with no data caps. These speeds are generally OK, but pale in comparison to what Starlink offers. You'll find this provider on all Boeing 777, 787-9 Dreamliner and Airbus A350 jets.
Meanwhile, Qatar's Boeing 787-8 Dreamliners and Airbus A380s feature a much slower Wi-Fi service, powered by SITA OnAir.
What's it like? Watch us fly Qatar Airways 2 different ways: Qsuite business class vs. economy 
Interestingly, Qatar says Starlink will be available "on specified aircraft and routes," though the Starlink vice president of commercial sales said in a statement that "Starlink [is] set to support the entire Qatar Airways fleet."
TPG has reached out to the airline to clarify the deployment strategy, and we will update the story if, and when, we hear back.
Either way, Qatar says it is in the "pre-launch phase" of deploying Starlink. Unfortunately, the carrier didn't provide a timeline for when the first plane will be connected to SpaceX's satellites.
Offering Starlink Wi-Fi should quickly help Qatar boost its relevance with those who need to stay connected during flight.
Close to perfect: Close to perfect: Qatar Qsuite on a 777-300ER from Doha to New York JFK
Earlier this year, I got to test these blazing-fast speeds on a demonstration flight from public charter jet service JSX. Though JSX isn't a traditional airline like American Airlines or Delta Air Lines, it offers free Starlink Wi-Fi on its fleet of 30-seat Embraer regional jets.
JSX was the first carrier to install Starlink Wi-Fi, and based on my tests during the demo flight, this service has a lot of potential in the aviation industry.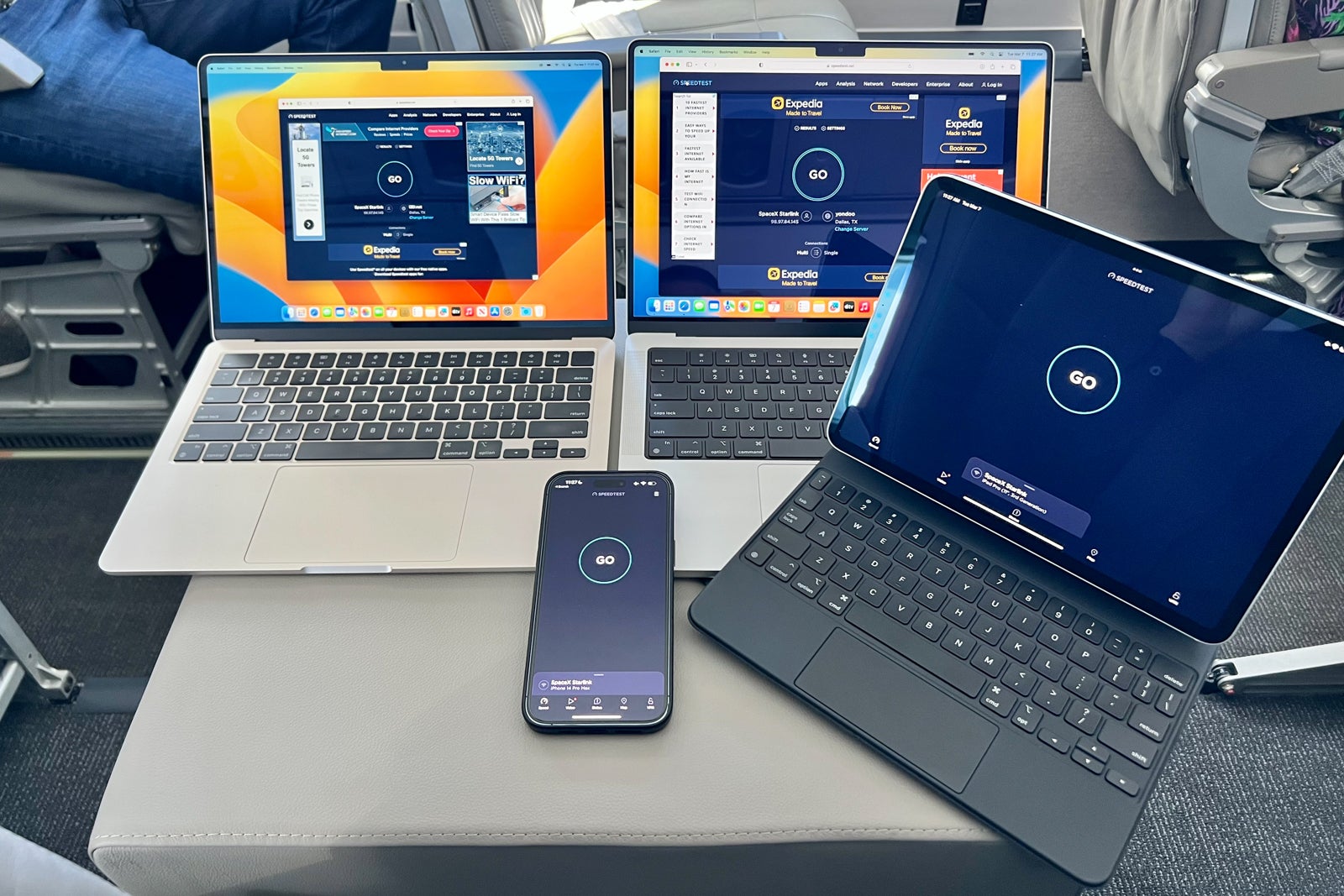 I had no trouble streaming content, joining Zoom meetings and even downloading music simultaneously on five devices. Real-world download speeds topped 100 megabits per second, and the low latency meant that I didn't need to worry about buffering when watching movies and TV shows.
In addition to Qatar, Starlink is either installed or being installed on five carriers worldwide. They include JSX, Hawaiian Airlines, airBaltic and Zipair.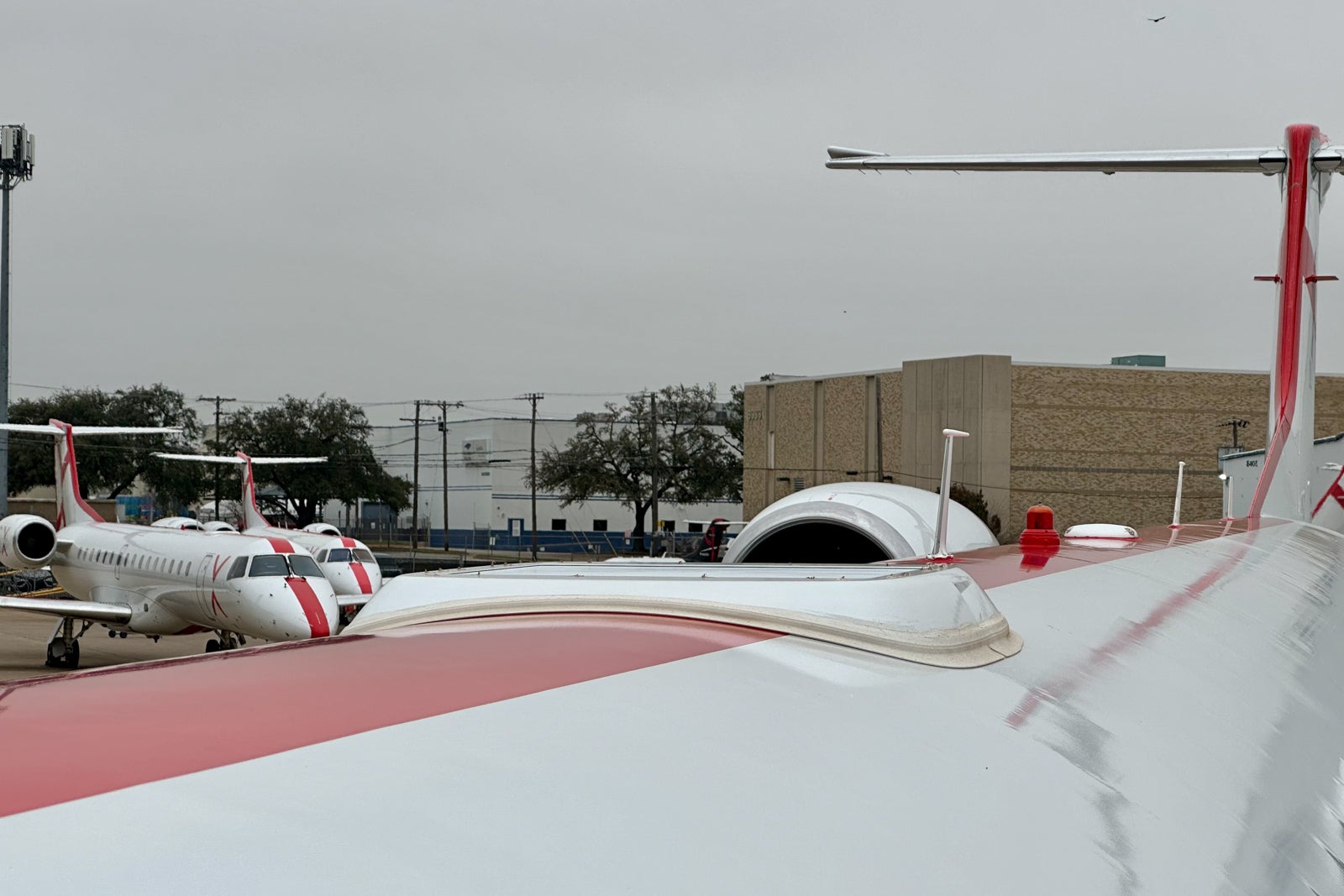 As speedy inflight internet access becomes an amenity that passengers expect, hopefully we'll see more carriers partner with Starlink.
After all, it's the fastest, most reliable satellite internet provider I've tested in all of my travels.
Related reading: