The French Polynesian islands are a dream destination for many travelers. Who wouldn't want to take a vacation and relax in an overwater bungalow?
If you've been thinking about a trip to paradise but couldn't quite afford it, you now have a great opportunity to finally plan your trip. The picturesque Hilton Moorea Lagoon Resort and Spa currently has widespread availability for 90,000 Hilton Honors points per night for travel next year.
Thanks to our good friends at Thrifty Traveler for first spotting this excellent deal. While 90,000 points a night is not a huge bargain, the upscale Moorea property is notoriously tough when it comes to award availability. So, when you have the opportunity, you should jump on it.
The Hilton Moorea room rates are typically $900 and up, so it's a good use of points; it's also a good place to use that Hilton free night certificate (good for any day of the week as long as there's standard room award availability) you've been saving for a rainy day.
This isn't just a case of a few open dates, either. There is a substantial number of open dates between April and October 2024, giving you a lot of flexibility for planning a vacation.
Keep in mind that standard award availability won't land you one of the overwater villas at the Hilton Moorea. However, the King Garden guest room looks very nice and still puts you smack-dab in the middle of paradise. And if you hold Hilton Diamond status, you can always request an upgrade and hope you get lucky.
How to book
You can book directly at the Hilton website. Just log in to your Hilton Honors account and search for available dates at the Moorea resort. If you want to save yourself some time and your schedule is flexible, click the "Shop by Price" box.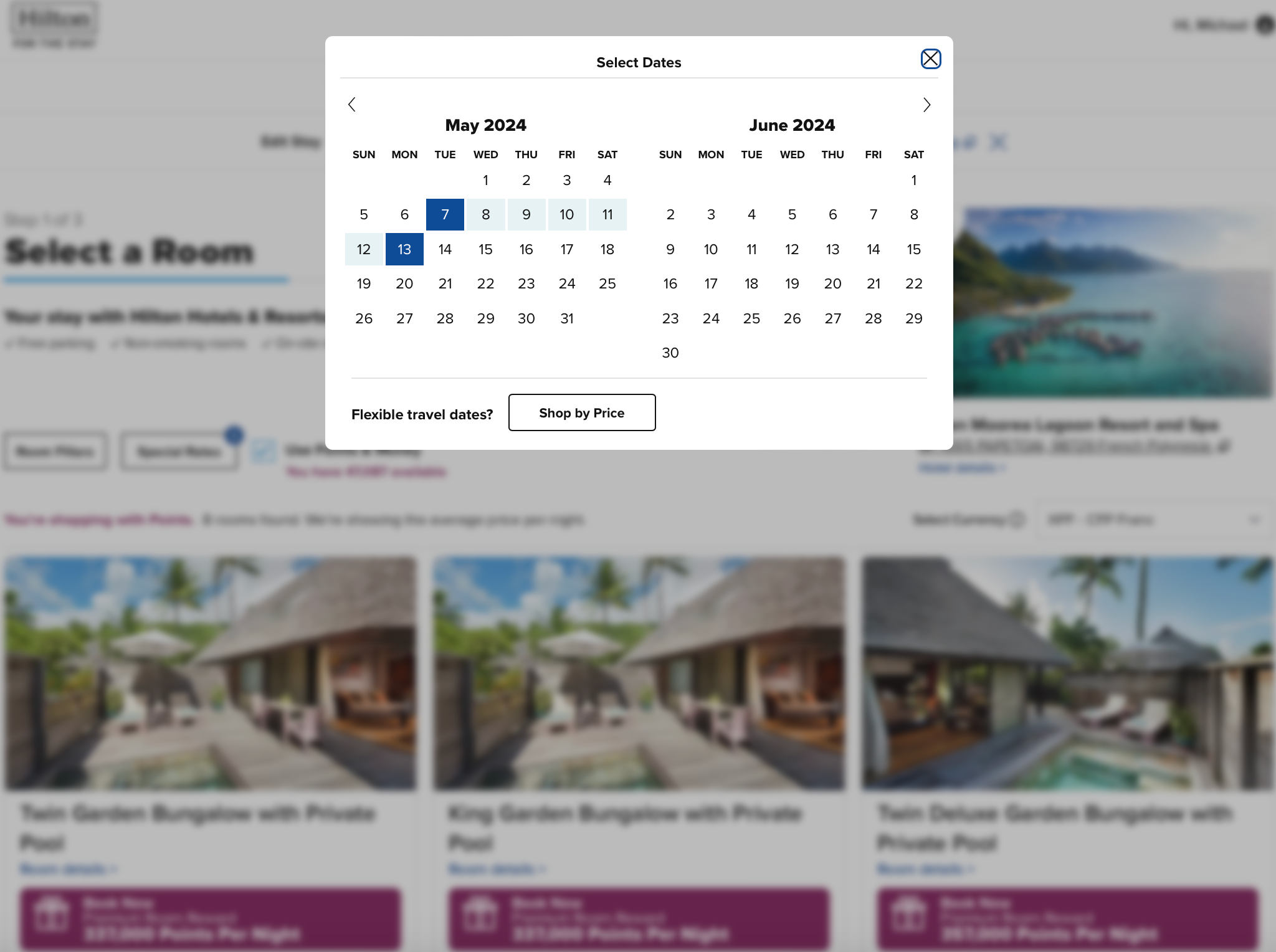 Doing so will show you the availability by price. As you can see, May has a good amount of award availability.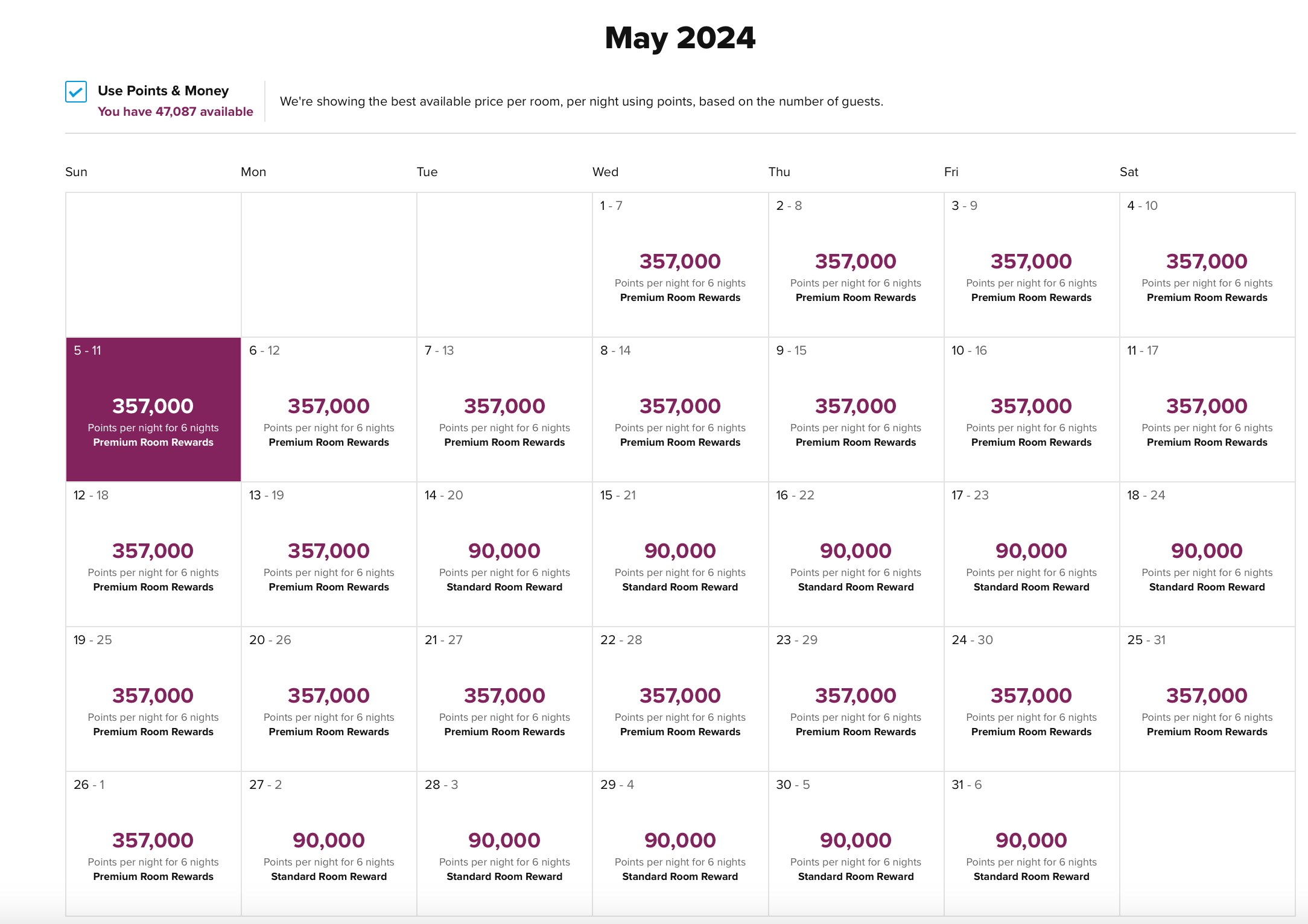 Related: Paradise perfected: Hilton Moorea Lagoon Resort and Spa review
During our search, we found a garden-view bungalow available for 90,000 points per night for a late-April visit.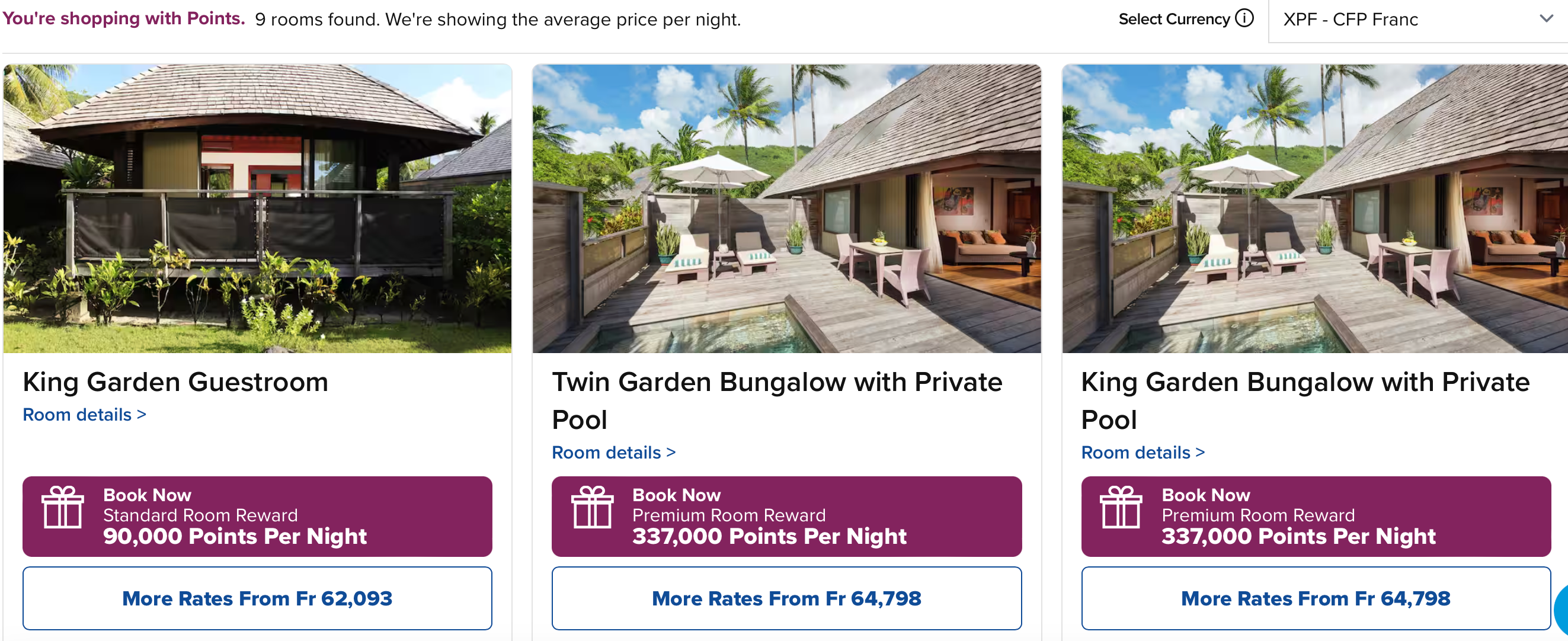 June also has great availability at 90,000 points a night for the King Garden guest room.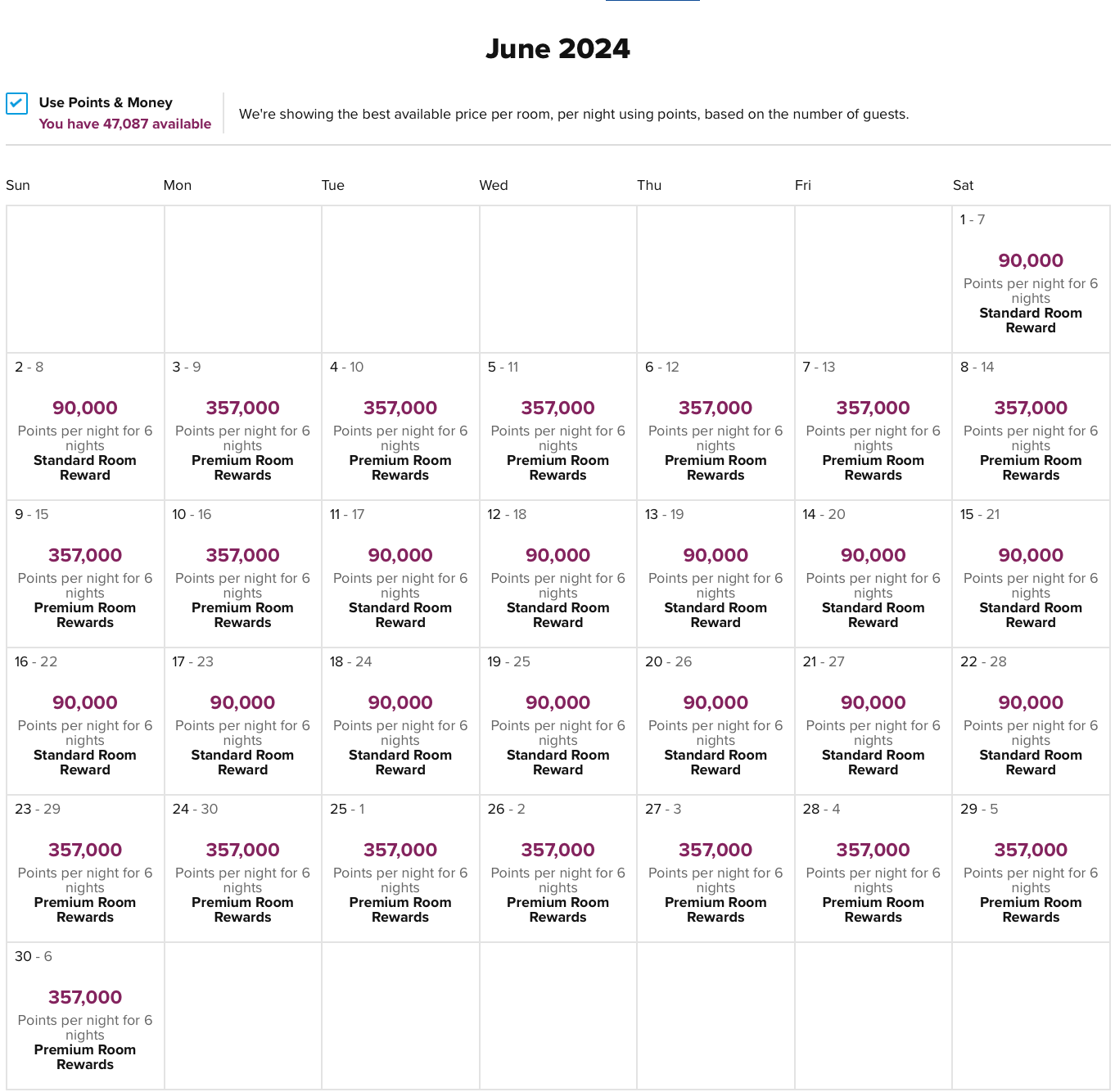 July and August had little to no awards availability at 90,000 Hilton Honors points, but September is wide open. So, if you can travel then, that's your best bet to take advantage of this rare deal.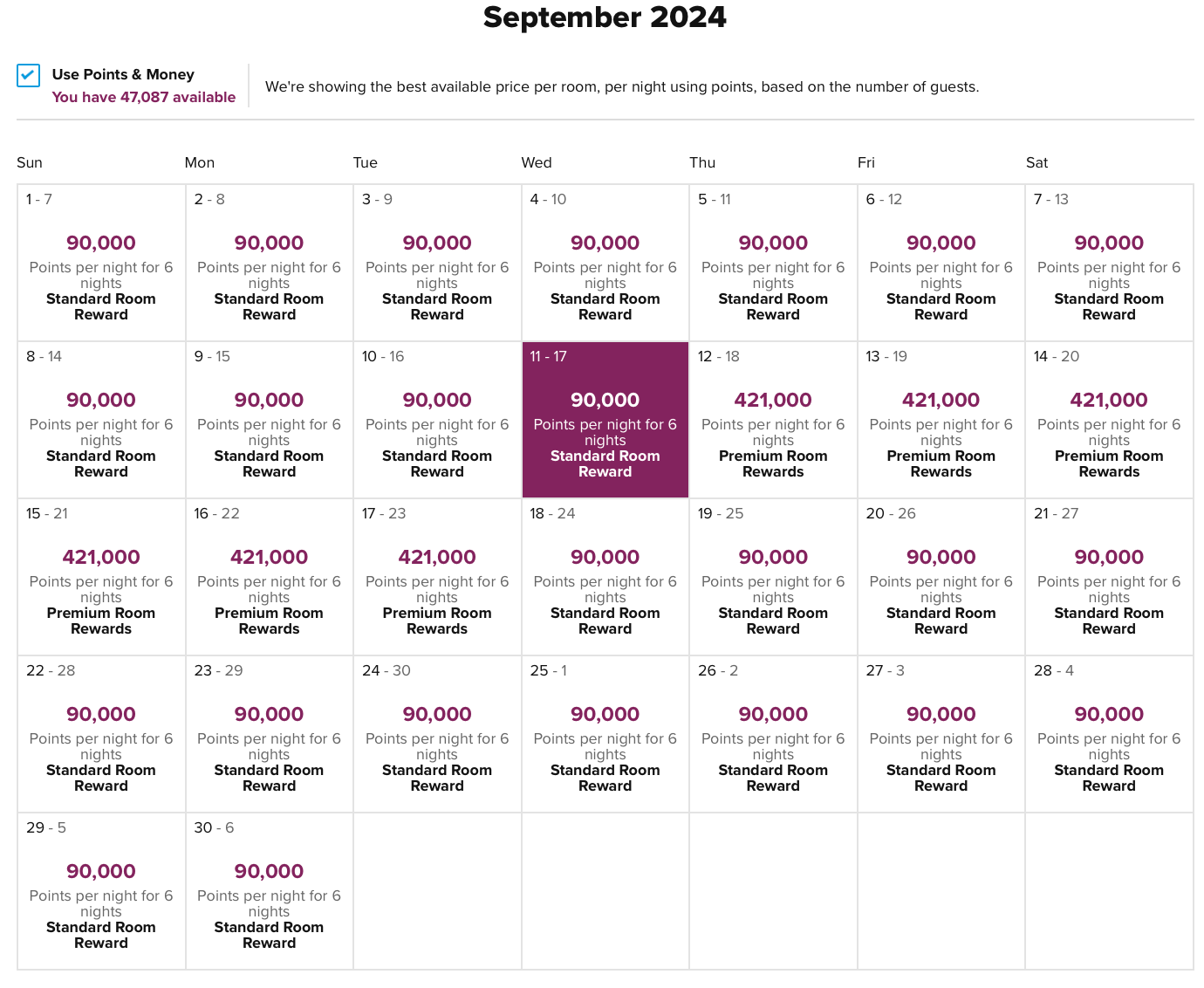 October isn't quite as open, but you can still find rooms priced at 90,000 points near the end of the month.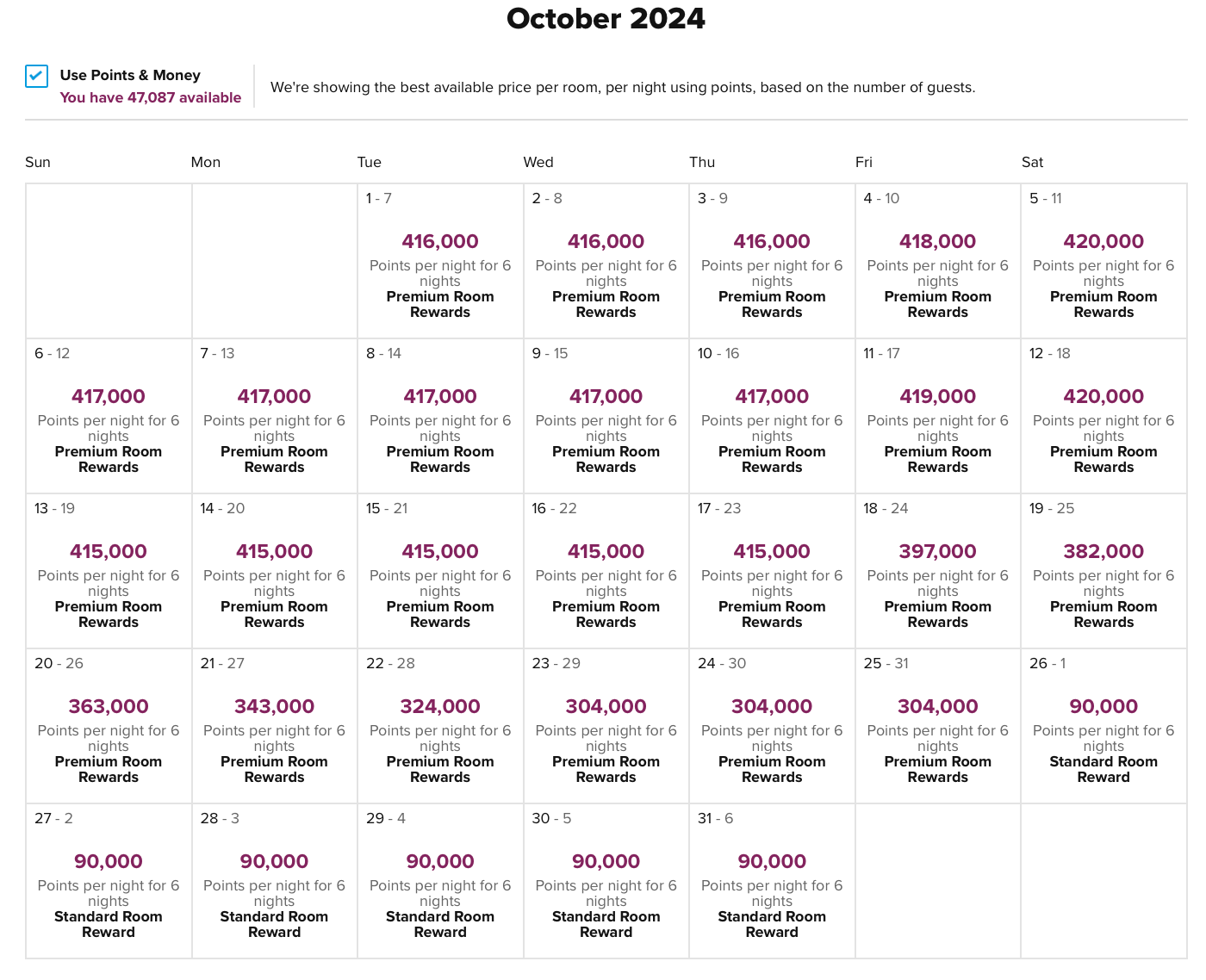 Related: What are Hilton Honors points worth? TPG's October 2023 monthly valuations
Earn Hilton points
You'll want to sign up for a Hilton Honors membership to get the maximum savings for this deal. Once you've created an account, you'll also accrue points for future stays, so it's a win-win.
If you're interested in earning even more points, consider the Hilton Honors American Express Surpass® Card, which currently offers a welcome bonus of 170,000 bonus points after you spend $3,000 in the first six months of card membership.
Related: 8 ways to maximize Hilton Honors redemptions
Bottom line
The Hilton Moorea Resort Lagoon and Spa is considered one of the toughest resorts to book using points at a reduced price like this. Hurry and try to book your trip now before your luck runs out.
Related reading: