Whether it's snapping a photo with Mickey at his home in Disneyland's Toontown or dining with Chip 'n' Dale at Epcot's Garden Grill, animals are everywhere at Disney parks. In most cases, those animals share a world with us humans. However, the newest land at Shanghai Disney Resort will have humans joining a world inhabited only by animals.
The Zootopia land at Shanghai Disney Resort will be based on the hit 2016 Walt Disney Animation Studios film of the same name. It will be Shanghai Disneyland's eighth themed land and the first "Zootopia"-themed land at any Disney park. The area will bring "Zootopia" into the real world with immersive design, beloved characters, innovative attractions and entertainment and more.
"The beloved Disney Animation film 'Zootopia' has fostered a strong connection with its audience since its debut. We are thrilled to have the opportunity to bring that very connection to life right here in Shanghai with this one-of-a-kind themed land," Joe Schott, president and general manager of Shanghai Disney Resort, said in a press release.
"Over years of development, diverse minds and talent around the globe from more than 140 disciplines worked tirelessly to create a unique 'mammalian' experience for our guests, immersing them in this metropolis' vibrant animal world. We are extremely proud of what they've created and confident that everyone will be amazed from their very first step into 'Zootopia,'" he added.
You won't have much longer to wait to "Try Everything" with Judy Hopps, Nick Wilde and their "Zootopia" friends. The land officially opens Dec. 20.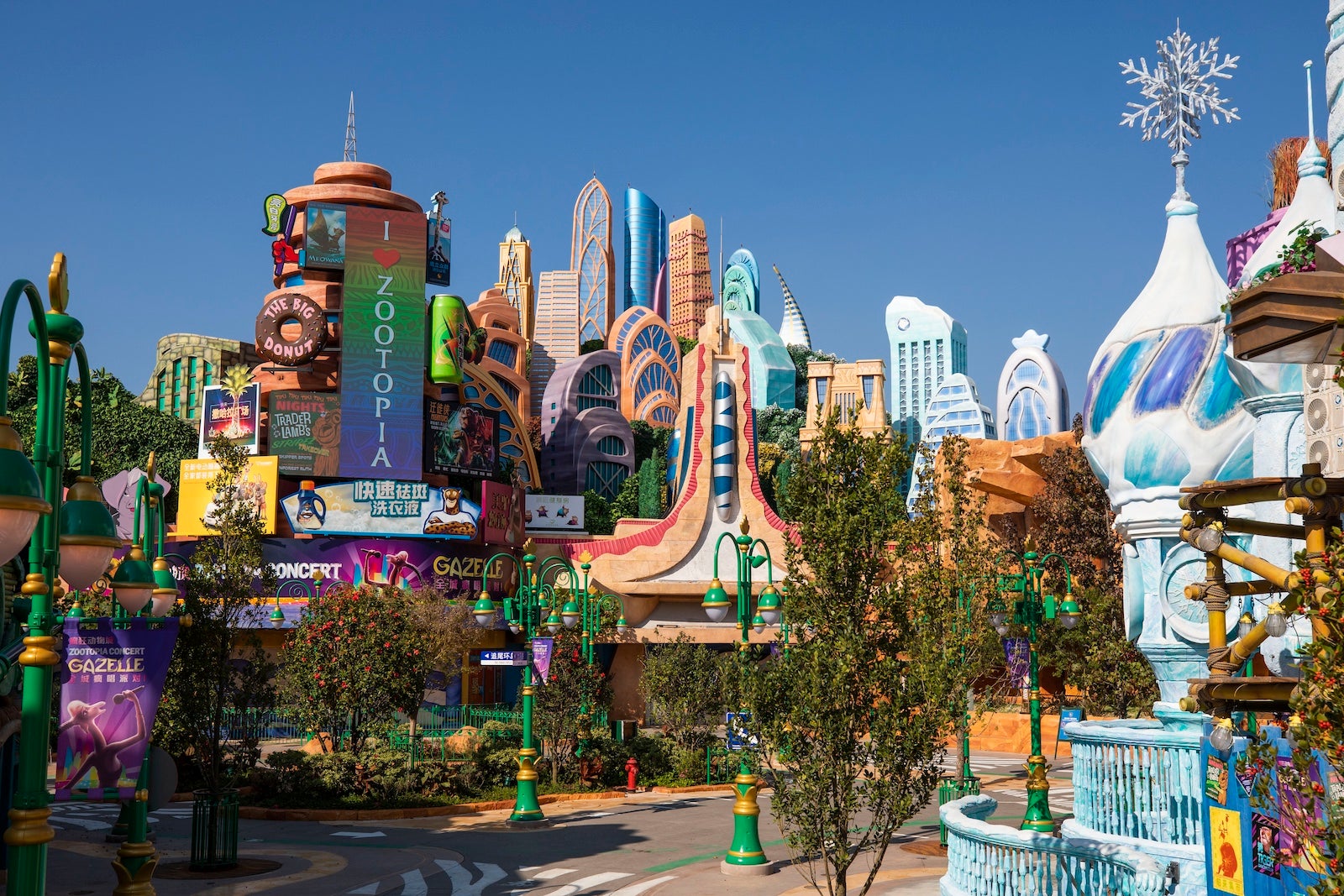 The "Zootopia" flagship attraction will be called Zootopia: Hot Pursuit, set after the events of the film. Guests will take on the role of rookie officers with the Zootopia Police Department, charged with assisting officers Judy Hopps and Nick Wilde on their mission to rescue superstar Gazelle from her kidnapper, Assistant Mayor Bellwether. The trackless dark ride will take guests on an existing chase through the various environments of Zootopia, from the icy streets of Tundra Town to the vast tree canopies of the Rainforest District.
Before boarding the ride, guests will encounter some of Disney's most sophisticated animatronics to date in the form of Officer Clawhauser and Chief Bogo. Guests might feel as if the characters have jumped off the big screen and into the park thanks to the pairing of the latest in robotic technology with Disney's unparalleled eye for detail.
Related: See Hong Kong Disneyland's new 'Frozen' land 
In addition to this state-of-the-art attraction, guests will be immersed in the metropolis of Zootopia, with realistic cityscapes that feel straight out of the film where guests can shop, dine and meet characters from the film.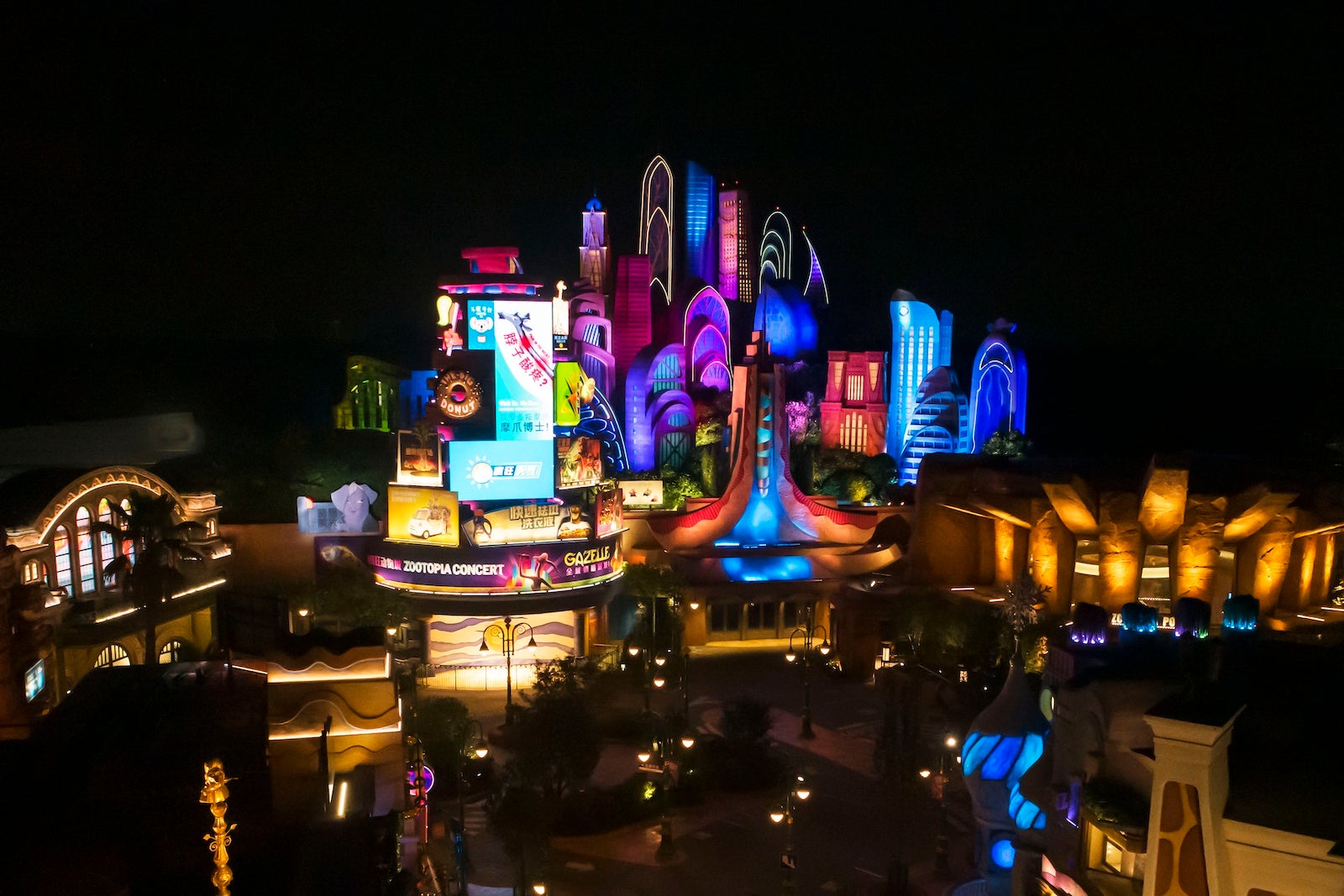 Guests can pick up souvenirs, some of which are designed specifically for the land, at Fashions by Fru Fru or dine at Jumbeaux's Cafe, an ice cream shop featured in the film. Jumbeaux's will serve chocolate marshmallow "Jumbo-pops," fox paw-shaped popsicles and more.
Throughout the day, characters will appear in the windows of the Zootopia Park Apartments to interact with guests and each other. Also, if you look closely, you'll notice dozens of cheekily themed details like traffic signage featuring animals, billboards for films like "Meowna" and mammalian street names like "Mane Street" and "Nocturnal Alley."
Zootopia officially opens Dec. 20, but the land will be open on select days in the weeks leading up to the opening for Disney cast members and invited guests for previews. 
Related reading: