It's October, which means the leaves are changing, giant skeletons are taking over suburban lawns and people are apple-picking pretty much anywhere an apple grows.
But while our month slowly faded to orange and yellow hues (or very suddenly, in some cases), the hotel world was as busy as ever. In September, Marriott announced yet another brand, reservations opened for the long-awaited Fontainebleau in Las Vegas and, speaking of Sin City, a cyberattack crippled MGM Resorts.
But in between news of data security and brand openings, some less dramatic news occurred. As I share every month, here's a snackable sampling of some hotel news you might have missed in September.
Rosewood heads to New Zealand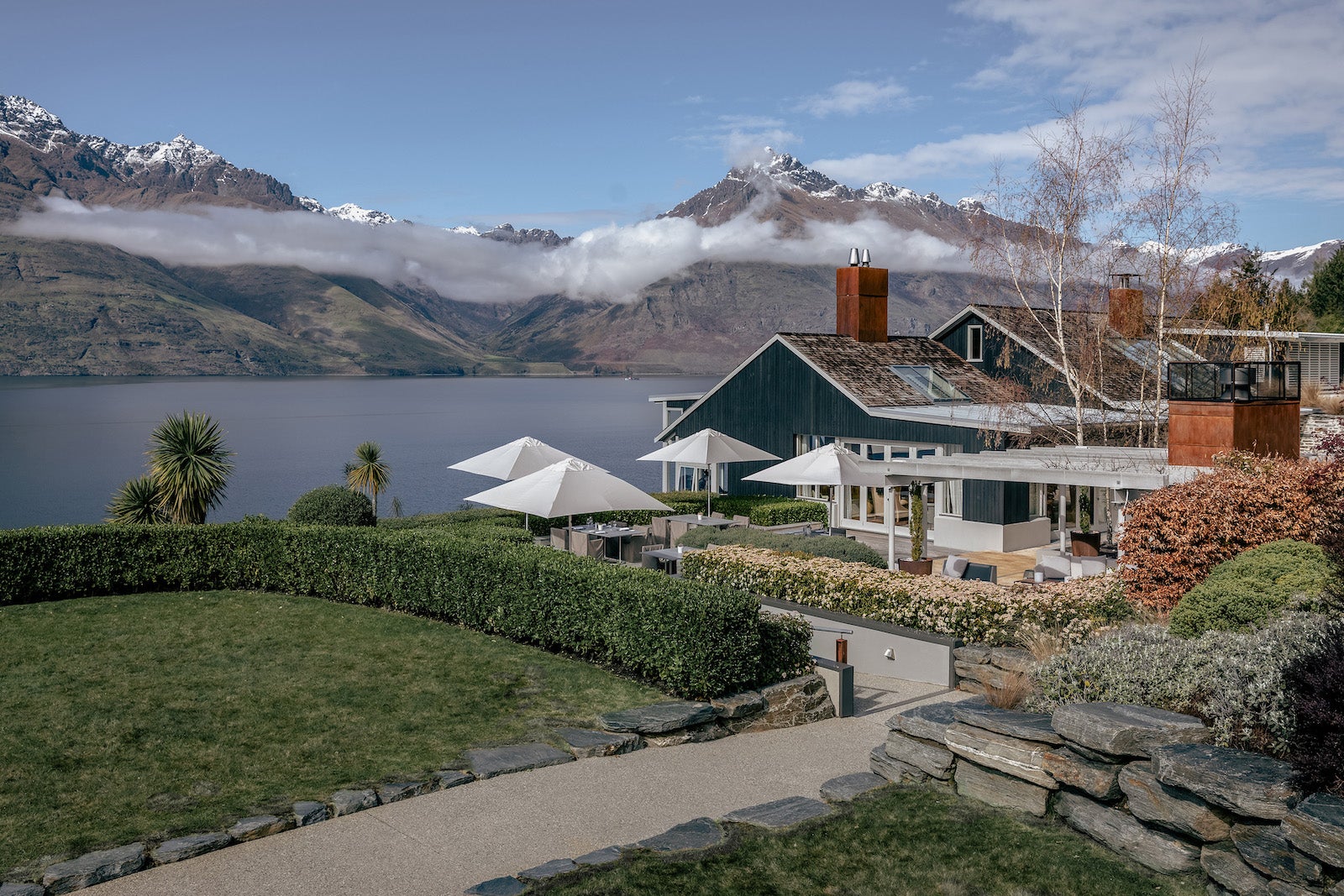 Rosewood Hotels & Resorts has long been known as one of the world's leading luxury hotel brands, but it hasn't had a presence in the Oceania region before. That's about to change with the recent announcement that it'll soon be taking over three properties in New Zealand formerly known as Robertson Lodges.
On Dec. 1 of this year, the lodges will be rebranded as Rosewood Kauri Cliffs, a 6,000-acre estate on the Pacific Ocean with 16 rooms and suites, plus access to three private beaches; Rosewood Cape Kidnappers, a 24-room property on Hawke's Bay on the North Island; and Rosewood Matakauri, a lakeside retreat with just 13 rooms and one restaurant in Queenstown.
At this time, there are no plans to open in Australia, but the company does have a robust pipeline with planned openings in Japan, South Korea, the Maldives, China, Europe and more. Curious what a Rosewood stay looks like? Check out our latest Rosewood review featuring the Rosewood Vienna.
IHG offers 10,000 points for canceled Airbnb reservations in NYC
New York City recently cracked down on Airbnb listings in the city, making most short-term listings illegal. With that, a flood of people with preexisting reservations found themselves without a place to stay. To help soften the blow, IHG Hotels & Resorts is offering travelers who can prove they had their New York reservations canceled because of the ban 10,000 IHG One Rewards points as part of the IHG Vacay SOS Program. The points can be used to help rebook a New York stay or book a future stay wherever the points can be used.
If you were affected, you can have your trip "rescued" by IHG by signing up for IHG One Rewards (if you haven't already) and emailing proof that your New York short-term rental was canceled by the host or short-term rental company to BeAGuestAgain@ihg.com. This program is for cancellations occurring through Dec. 31, and the points will be given to the first 100 people who apply.
A new hotel collection wants you to experience the best outdoor destinations in the US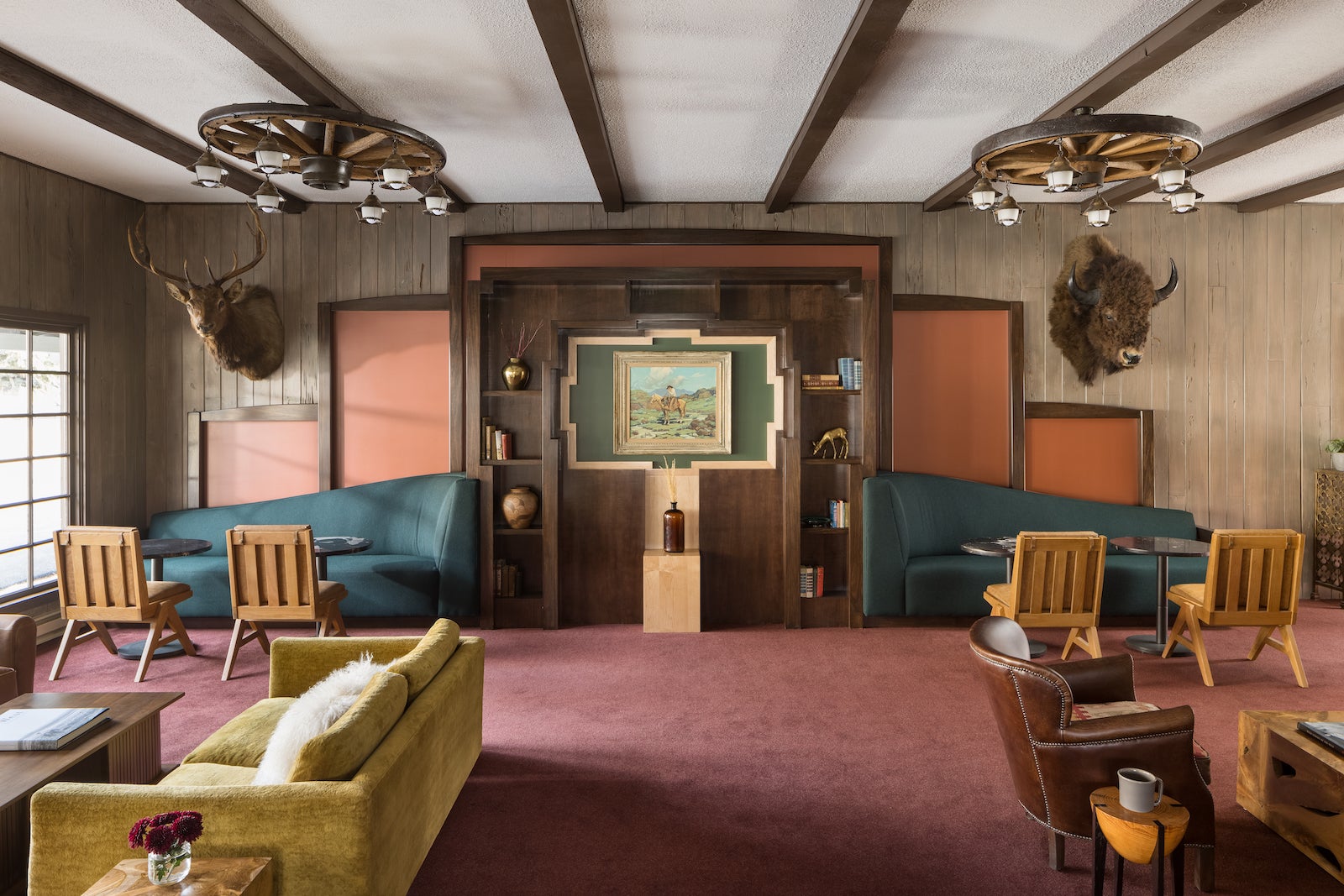 For folks who love the great outdoors (or people just getting a taste of the diverse landscapes the United States has to offer), a new hotel collection called Outbound Hotels might have exactly what you're looking for.
Designed around the idea of "connection," these hotels focus on bringing together local culture, music and the outdoors at properties that are close to a town and close to nature, alongside bars and restaurants and activities ranging from yoga and hiking to karaoke and campfires.
Related: Where to stay when visiting Yellowstone National Park
Properties in the growing collection include The Virginian Lodge in Jackson Hole, Wyoming, near Grand Teton and Yellowstone national parks, and Outbound Mammoth in California, near skiing at Mammoth Mountain. The collection plans to grow with upcoming locations in Stowe, Vermont, and Yosemite Valley, California, and rates start as low as $150 per night.
Live your 'Gossip Girl' fantasy at the Lotte New York Palace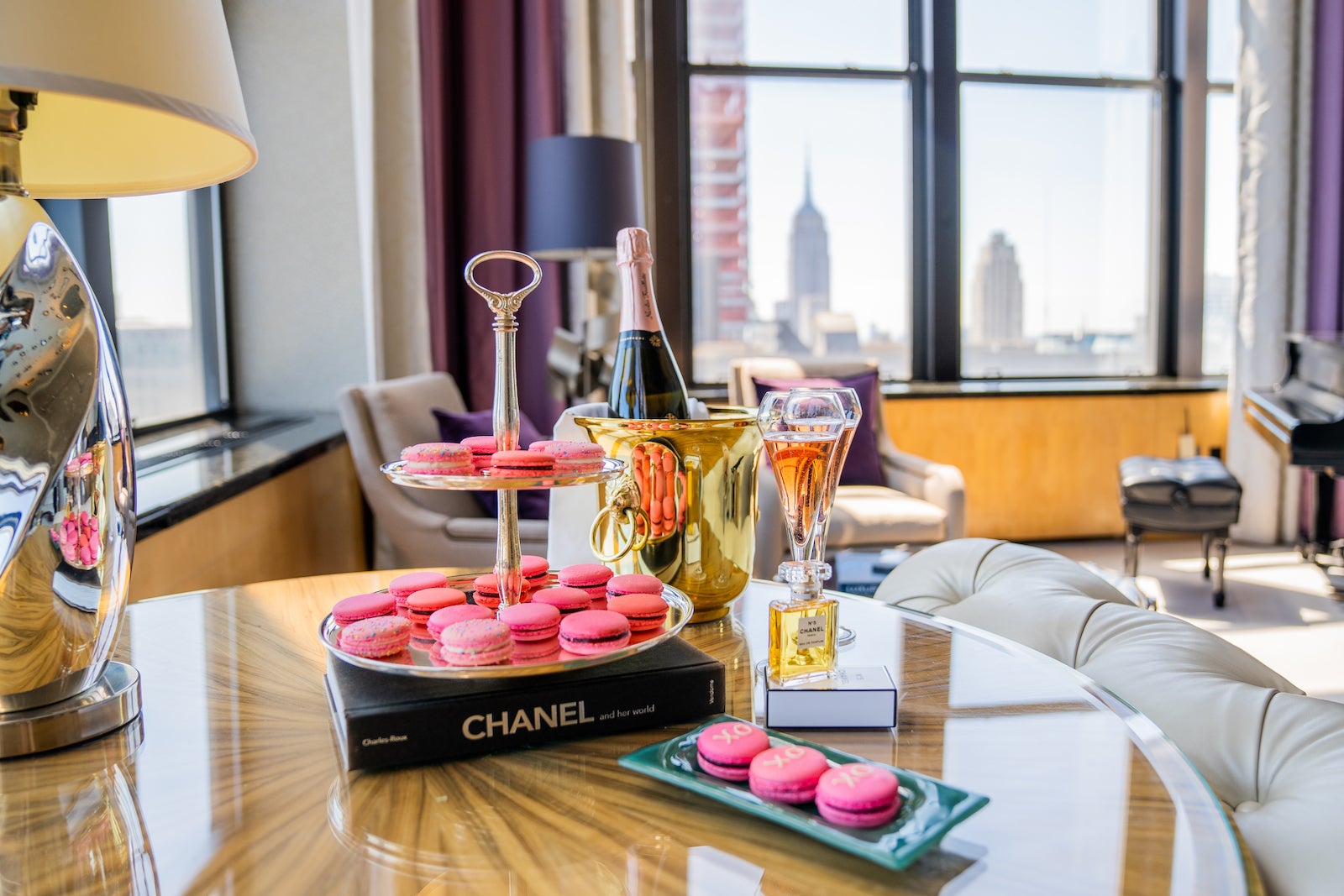 If you've ever watched "Gossip Girl" (the original, not the failed reboot), you're familiar with the Lotte New York Palace, the iconic New York City hotel Serena van der Woodsen called home. Though it's unlikely you (read: me) will end up living in one of New York's luxury hotels, the hotel is offering a special package for diehard fans of the show. With the "XOXO, The Palace Package," guests can get tower accommodations, Nicolas Feuillatte Champagne turndown service, pink macarons (a la Blair Waldorf), a bottle of Chanel No. 5, a $250 gift card to Saks Fifth Avenue (and a personal shopper if you want) and a discount to a "Gossip Girl"-themed tour of filming locations around the city.
The package requires a two-night minimum and starts at $1,050.
Shrek's Swamp is now an Airbnb
Airbnb is no stranger to once-in-a-lifetime stays, but there's never been one that's as fairy tale-filled as this one: Shrek's Swamp from the much-loved DreamWorks movie "Shrek." For the first time, people have the opportunity to book a stay at the re-creation of the ogre's digs in Highland Council, Scotland. Highlights of the stay included "earwax candlelight," sharing swamp stories around a fire, fresh waffles in the morning and a bathroom worthy of the movie's eponymous character: Shrek's outhouse.
Only one two-night booking is available from Oct. 27-29 — and it's totally free to the person lucky enough to snag the booking when it goes live Oct. 13 at 6 p.m. British Summer Time. Just note that the booking does not include transportation, but it does include a donation from Airbnb to HopScotch Children's Charity.
A new 2-story overwater villa is coming to the Caribbean
Did you know you don't have to travel all the way to the Maldives or Bora Bora to stay in an overwater bungalow or villa? Turns out there are actually quite a few overwater villas in the Caribbean. And in 2024, there will be an all-new one in St. Vincent and the Grenadines at the upcoming Sandals Saint Vincent. Set on a 50-acre stretch of land, the new resort will feature the adults-only brand's first two-story overwater bungalow, offering hammocks suspended over the water, a rooftop lounge with sweeping island and sea views and plenty of space to spread out.
The resort will also offer 16 restaurants and bars, an open-air beach club and bar and all the activities and entertainment Sandals resorts are known for. Reservations are now open, and guests who book through Oct. 27 will receive up to $1,000 instant credit on seven-night stays or longer, $775 credit on six-night stays, $505 credit on five-night stays and $375 on four-night stays through 2026.
A rose cabana is the place to be in Oahu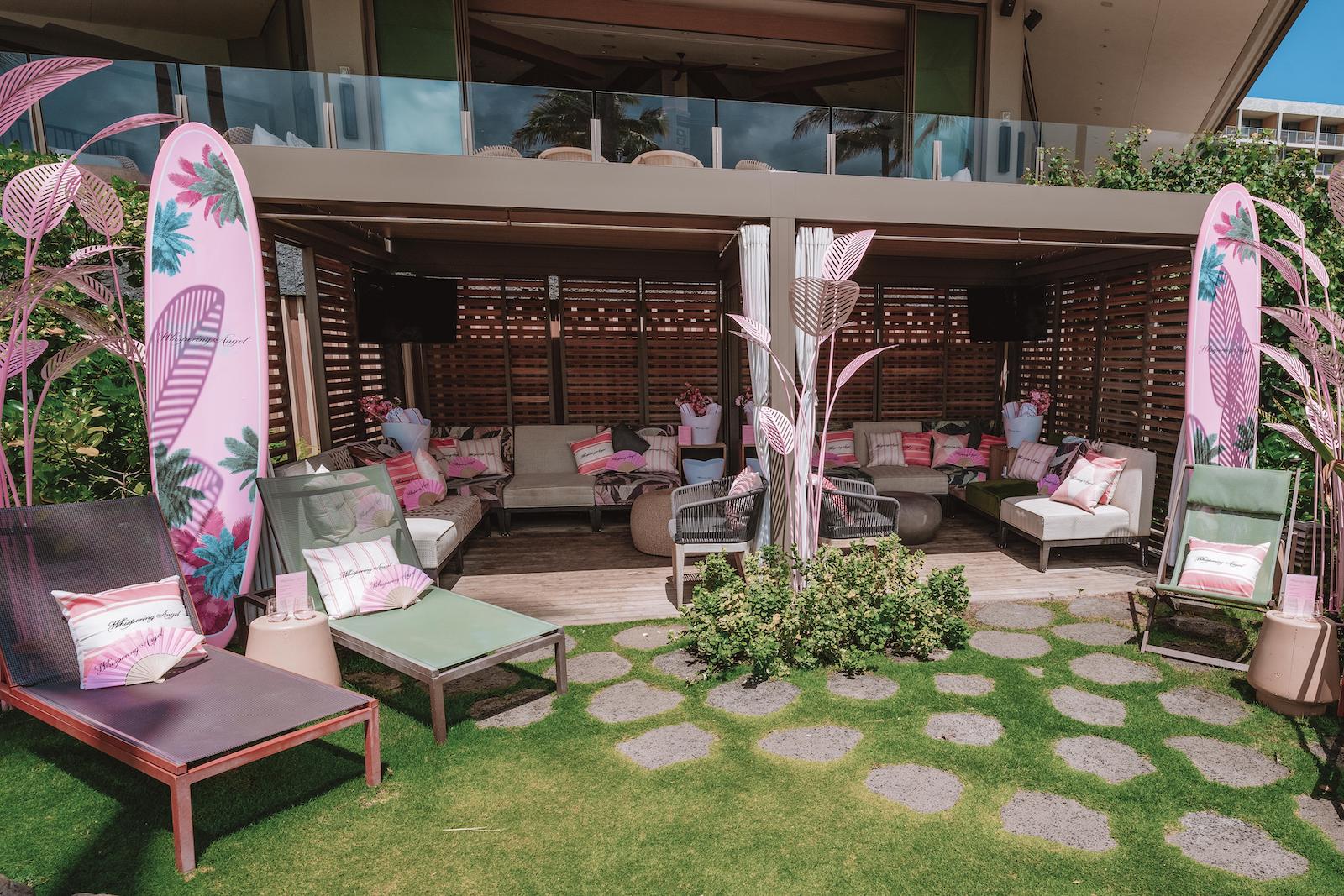 Lastly, I want to leave you with a place where summer seemingly never ends: the North Shore of Oahu in Hawaii. More specifically, Turtle Bay Resort, a luxurious property with seven beaches spanning 1,300 acres. It's a place where you can watch world-class surfers while sipping a bacon-topped bloody mary from shore or spending an entire day getting pampered in the spa.
Related: The best hotels in Oahu
Now, the resort has teamed up with Provence, France-based Chateau d'Esclans to launch a collection of Whispering Angel cabanas filled with custom surfboards, plenty of pale pink and room to spread out for up to six people (or up to 12 people by combining two cabanas). A cabana rental also comes with a bottle of Whispering Angel rose wine, light bites like local fruit and a charcuterie board, and an exclusive menu of other foods and drinks. Cabana rentals start at $600, last for nine hours and can be made online.
What else you should know
Hotels you need to visit