The fall is (in many ways) the perfect time to travel. With moderate but still comfortable temperatures, beautiful fall foliage, lower prices ahead of the holidays and fewer crowds coming out of summer, you can enjoy a memorable vacation at many destinations across the U.S. and around the world.
If you're looking for more than just picturesque landscapes, look no further than Tripadvisor. You may be most familiar with Tripadvisor's hotel reviews, but did you know that you can also book activities and tours right from the site?
If you're on the lookout for atypical fall trip ideas in popular destinations, here are five cities around the world worth a visit — including some fun activities in each.
New York City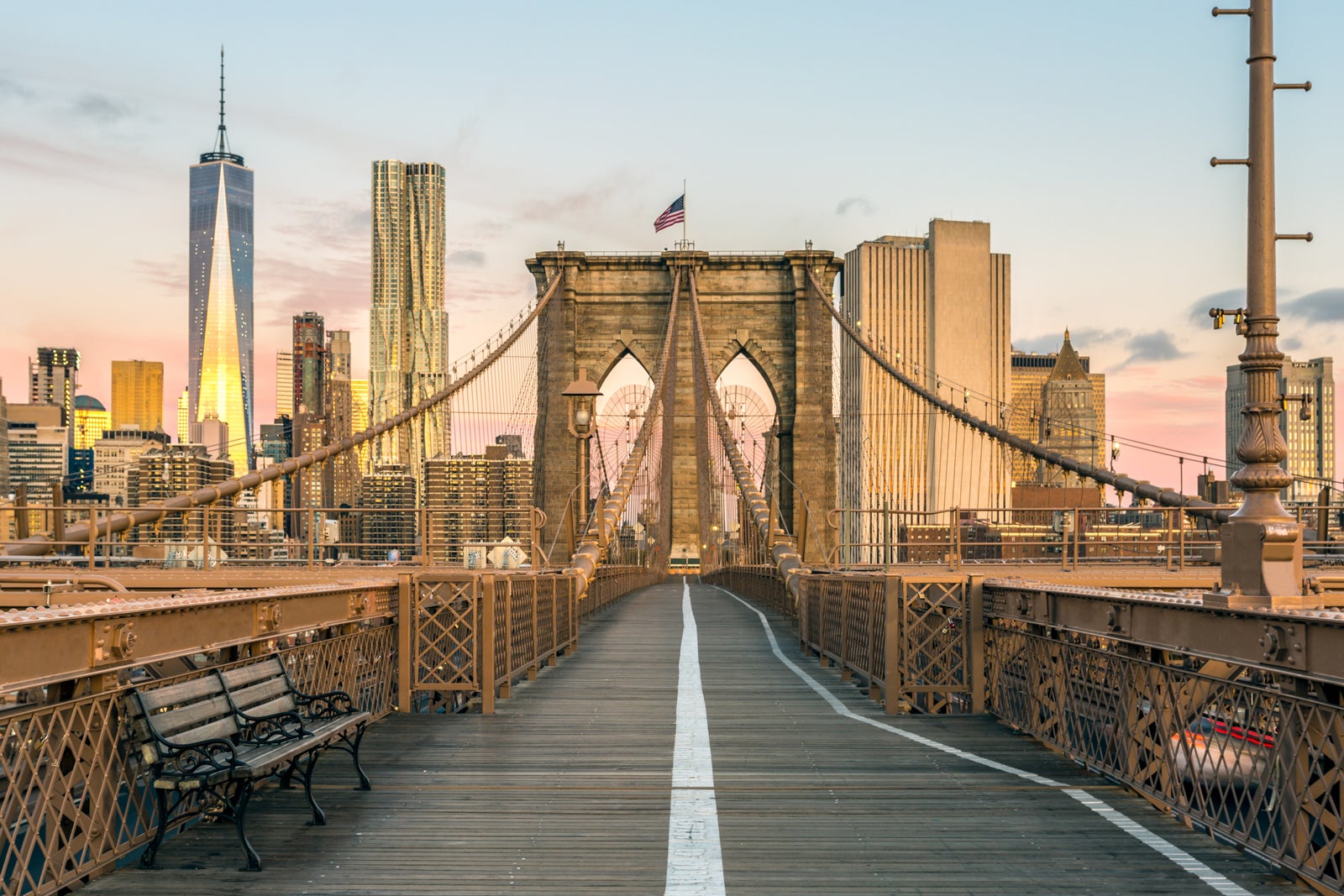 There's never a shortage of things to do in the Big Apple, especially in fall. You can spend your time admiring the leaves in Central Park, visiting the Statue of Liberty or taking in a Broadway show.
Or, consider branching out with one of the following activities.
Related: From budget to luxe: 9 New York City hotels where you can use points
Admire Manhattan architecture on a yacht
This Manhattan architecture yacht cruise shows you another side of this world-class city. Led by a trained architect, this tour takes you on a cruise around Manhattan in a 1920s-style yacht. You'll learn about the city's architectural history, its most famous skyscrapers and its riverfront construction.
See Manhattan from the sky
Take in city views like no other with a tour of New York by helicopter. This trip takes you around iconic New York monuments, including the Empire State Building, Central Park and even the Statue of Liberty.
Spend some time in the other boroughs
An all-day tour of New York's boroughs is another way to fill your time while celebrating the diverse culture of the city. On a New York City bus tour of Brooklyn, Bronx and Queens, you'll check out spots like Harlem's Apollo Theater and downtown Flushing (also known as Queens' Chinatown). The tour is led by a professional tour guide and includes comfortable transportation around the city.
Eat your way through the Lower East Side
A trip to New York wouldn't be complete without indulging in some of the world's best restaurants. On this food tour of Manhattan's Lower East Side, your guide will reveal hidden gems that you otherwise may never find as a tourist. Your tour includes additional insight into the history of the neighborhood, as well as its food culture.
London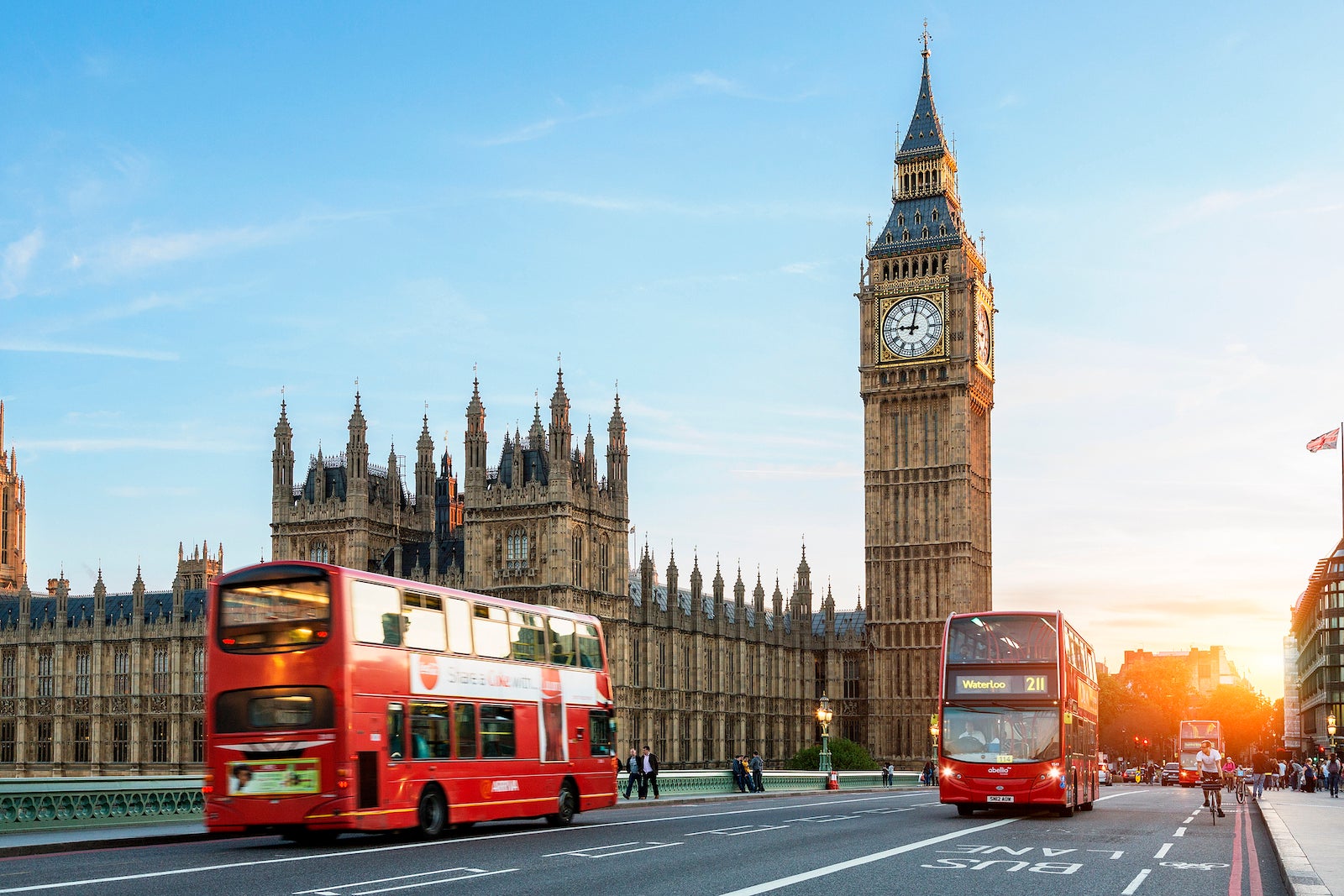 Another world-class city, London is a convenient nonstop flight from New York City — making it a great option for a fall getaway during a long weekend. The activities below will take you outside the usual tourist spots and show you another side of this city that you may not have known existed.
Related: The perfect day in London: Budget vs. midrange vs. luxury challenge
Join a proper food tour of London
Take a stroll around London Bridge and the Soho neighborhood on a walking food tour from Secret Food Tours. The 3.5-hour tour is a deep dive into the London culinary scene and includes tailored recommendations from an experienced tour guide. You could even splurge for a private version for your group to enjoy quality time while eating delicious food.
Discover London's dark history
Just in time for Halloween, you can take a ghost tour of London that includes a cruise on the River Thames. On this tour, your guide will walk you past haunted houses and other places known for supernatural activity. Thanks to the evening start time of this tour, you'll experience London with fewer crowds to take in lit-up landmarks such as the London Eye and the Houses of Parliament.
Solve the mystery of Stonehenge
Make some time during your visit to London to take a detour to Stonehenge. No one is certain why the UNESCO World Heritage Site exists or what it was used for in prehistoric times, but it's definitely worth a visit. On this full-day tour from London, you'll get inner-circle access so you can see the stones up close.
With this tour, you can also elect to add on a stop at Windsor, home to Windsor Castle, the official residence of 40 British monarchs.
Las Vegas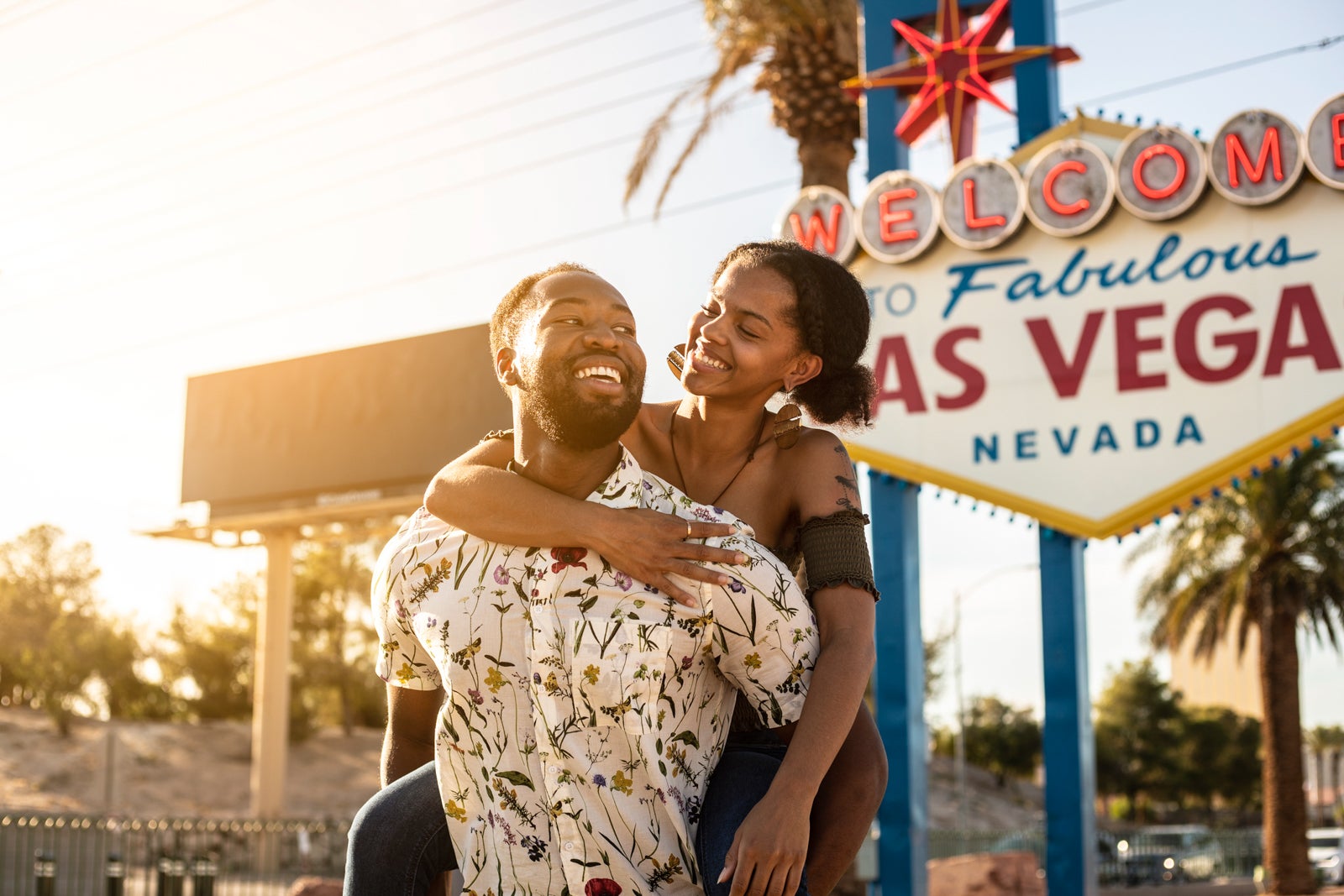 Las Vegas is so much more than its Sin City nickname indicates. In fact, fall is one of the most comfortable times to explore the city and beyond. So, put aside those chips and take your chances with some of these fabulous tours.
Related: Las Vegas Airport 101: The ultimate guide to LAS
Kayak on the Colorado River
This tour will take you on a kayaking tour of the Colorado River. The three-hour, round-trip journey includes the option of pickup from your hotel and takes you along 5 miles of river as well as the Black Canyon. Keep an eye out for animals like desert bighorn sheep and bald eagles. The final stop on the tour is Emerald Cave.
Visit all the sites on 1 tour
The Grand Canyon, Hoover Dam and Seven Magic Mountains art installation can all be seen in one day on this tour. This trip even stops for a picture at the famous Las Vegas sign. You can opt for an upgraded tour that includes a walk on the Grand Canyon Skywalk.
Raise the stakes with an all-terrain-vehicle tour
This tour takes you to the Mojave Desert for a guided ATV tour. You and your loved ones can ride for 1.5 hours on a private track. Helmets, goggles and gloves are included in the tour price — as well as pickup and drop-off from the Las Vegas Strip.
Rome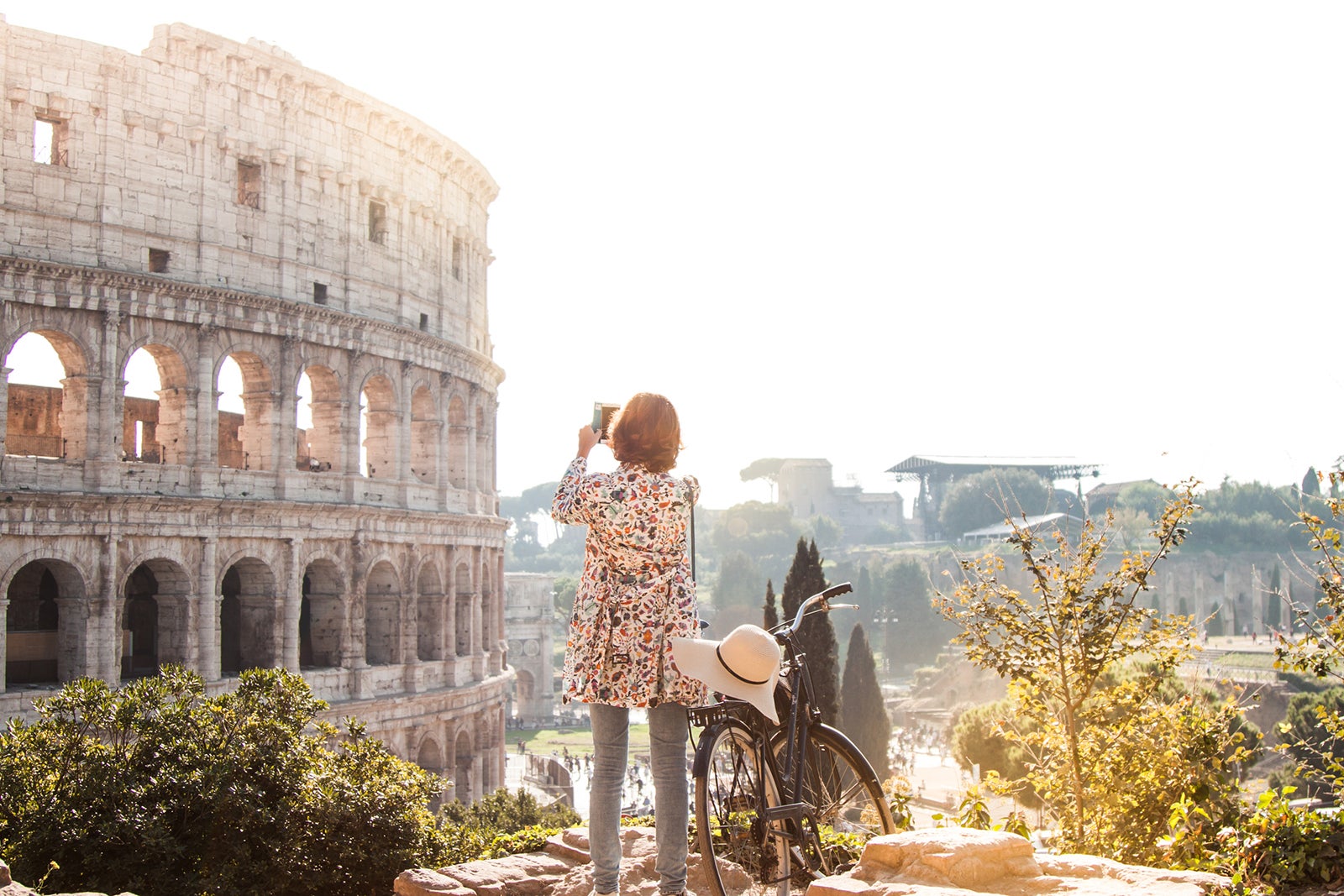 If it seems like everyone on your social media feeds went to Italy this year, you're not alone. However, it's not too late for you to pay a visit. In fact, fall is an ideal time to go to Europe thanks to fewer crowds and cooler weather — and the Italian city that should be at the top of your list this year is Rome.
Related: Here's why fall is a great time to visit Italy
Skip the line at the Vatican — and more
No trip to Rome is complete without a visit to the Vatican, the Sistine Chapel and St. Peter's Basilica. On this tour, you'll get to skip the line and join a small (or private) group to take in the splendor of these historical places. You'll also visit the Vatican Museums where you can see sculptures, Renaissance masterpieces and more.
Don't forget about a food tour
Experience a food tour with Eating Europe, the leading food tour of the Trastevere neighborhood for almost a decade. On the four-hour tour, you'll be granted exclusive access to two of Rome's most popular restaurants: Da Enzo and Rione 13. You'll also get to visit the oldest wine cellar in all of Rome and end the night with organic gelato (of course!).
Learn to make pasta like a pro
Take some of the delicious cuisines of Italy home with you when you learn the secret to making pasta on this tour. Here you'll learn how to make pasta dough and tiramisu during a hands-on cooking class. The best part? You'll enjoy the meal you prepare at the end of the class.
Tour the Eternal City by Vespa
Tour Rome's most famous landmarks on Italy's most famous ride: the Vespa scooter. Sites on this three-hour guided tour include the Colosseum, Palatine Hill and the Trevi Fountain. The tour even includes stops for gelato, coffee and tea. A helmet will be provided for your use.
Miami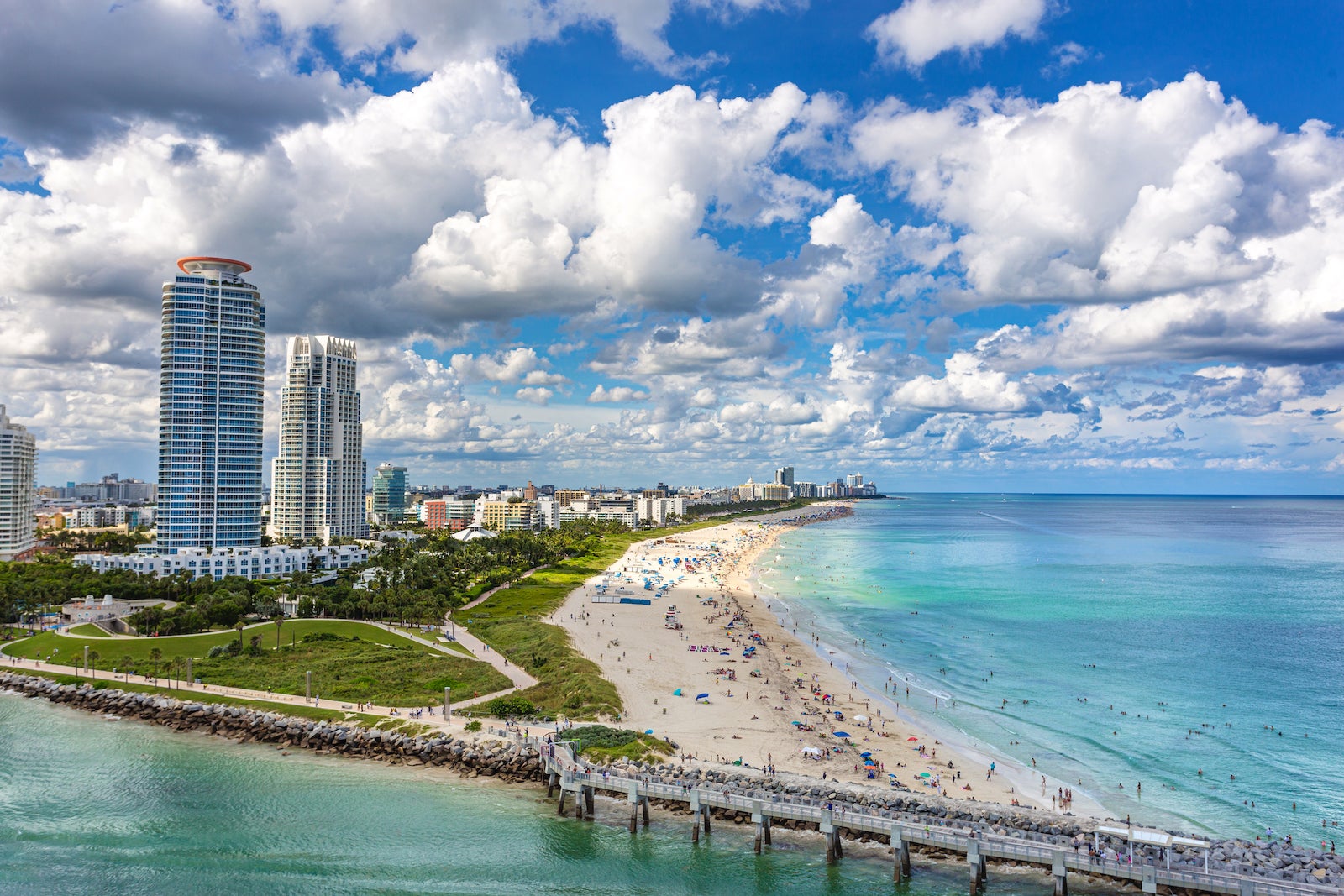 Miami is a warm-weather destination all year long, and while fall includes the tail end of hurricane season, the tours listed here can make the trip worth it.
Related: TPG's ultimate guide to Miami and South Florida
Enjoy a Cuban food tour in Little Havana
On this walking tour of Little Havana in Miami, you'll try Cuban food during a full lunch. Your expert guide will tell you about each new food item you try, and you're guaranteed to be a part of a small group. The tour also includes visits with local artists and a cigar-rolling demonstration.
Take a nature walk in the Everglades
This two-for-one tour includes a nature walk and an airboat ride in Everglades National Park. First, a naturalist guide will take you on a relaxing walk to see a variety of birds and wild alligators. Then, you'll get your adrenaline pumping on an airboat ride on the River of Grass to visit a native tree island village. Pickup and drop-off are available from Fort Lauderdale- and Miami-area hotels, as well as Port Miami.
Check out the art district on a bar crawl
This bar crawl through three of the best bars in Miami's art district is sure to be a fun way to spend an evening. Capped at just 15 people — everyone must be at least 21 years old — the tour takes place in the Wynwood neighborhood and includes a driver and guide, music and a souvenir cup.
Bottom line
As you think about an upcoming fall trip, keep these destinations in mind — and then visit Tripadvisor when it's time to book your activities. From New York to Las Vegas to Rome, these cities (and more) have hundreds of tours listed on Tripadvisor to suit every kind of traveler.