For a line with just a few ships, Azamara Cruises offers a wide range of itineraries.
The Miami-based brand's four nearly identical vessels — Azamara Quest, Azamara Pursuit, Azamara Journey and Azamara Onward — are often on the move from continent to continent to offer an ever-changing array of sailings to many of the world's most famous destinations.
These include at least a few (and sometimes a lot of) sailings every year in Europe, North America, South America, Asia, Australia and Africa.
For more cruise guides, news and tips, sign up for TPG's cruise newsletter.
Now, Azamara also is offering lengthy world cruises that include a near-complete circling of the globe, with one scheduled for 2024 and another set for 2025.
Among its many offerings, Azamara has a particularly large footprint in Europe, with all four of its vessels spending at least some time each year in the region. Nearly two-thirds of all itineraries listed on Azamara's schedule are to the Mediterranean, the Baltic and Northern Europe.
The line also sends at least one of its ships every year to Asia and Australia for a stay lasting a few months, and it offers several cruises each year along the coasts of South America and around South Africa.
Azamara's deployment to North America is relatively light, as the brand focuses more on destinations representing farther-from-home trips for Americans. The line has just three cruises scheduled in the Caribbean for the next year.
Azamara ships sail everything from short, four-night cruises along the French Riviera to 155-night globe-circling voyages. But unlike mass-market lines, the company does not offer many sailings of six or fewer nights. Between now and late 2025, the line has only six shorter voyages on its schedule.
Here are our picks for the five best Azamara cruise destinations.
The Mediterranean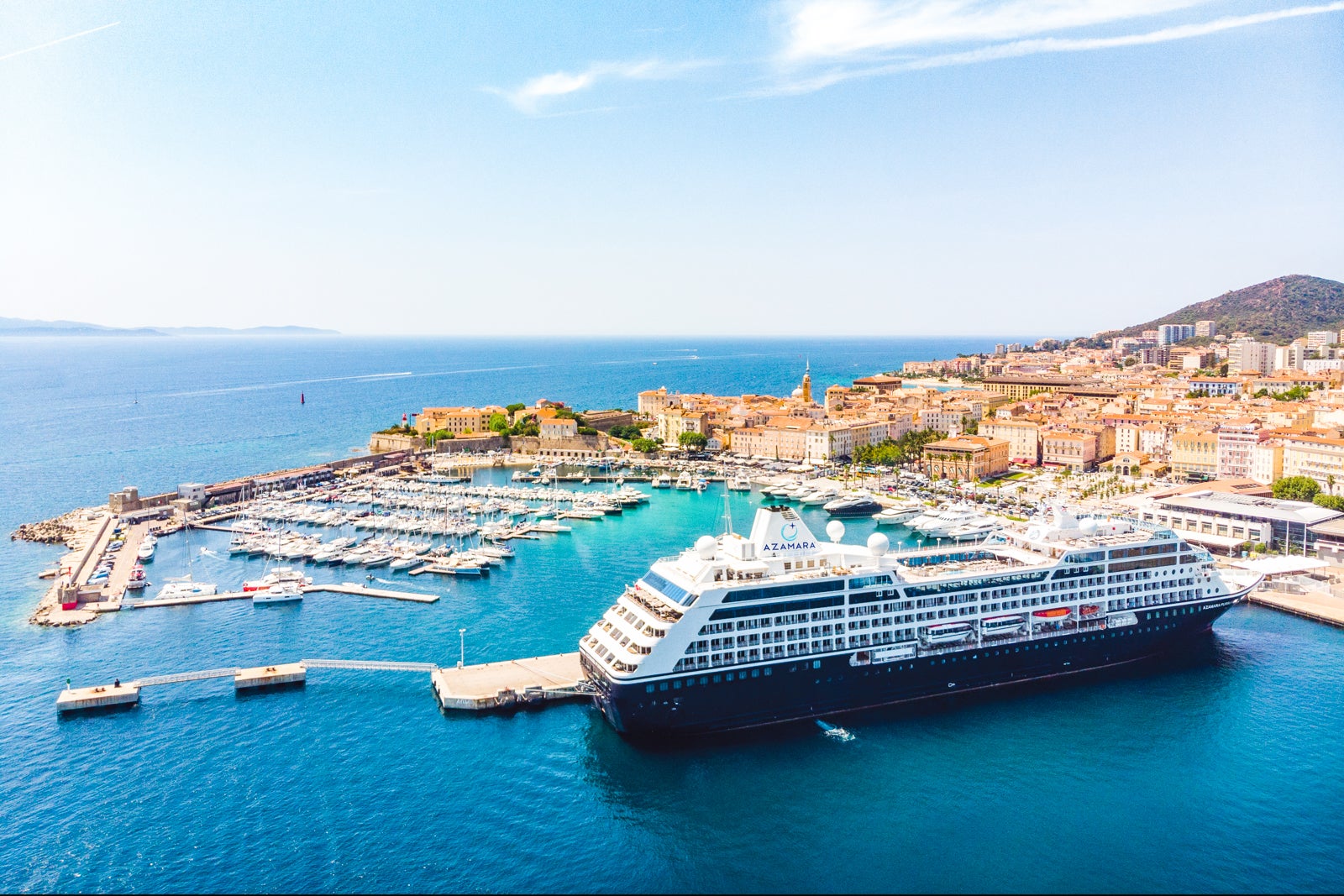 The Mediterranean is the big focus for Azamara, accounting for about half of all departures on its schedule.
Most of Azamara's Mediterranean trips range from seven to 16 nights, although it occasionally offers shorter voyages. These itineraries include sailings focused specifically on the Western Mediterranean or Eastern Mediterranean and some that include stops across both.
Typical of the latter is the line's nine-night Islands of the Med itinerary from Piraeus, Greece (the port for Athens) to Civitavecchia, Italy (the port for Rome). The one-way sailing includes stops in Turkey, Crete, Malta, Italy and France.
Azamara is particularly known for offering Mediterranean sailings that focus intensively on a single country. The line's eight-night Croatia Intensive Voyage, for instance, offers four calls in Croatia (Dubrovnik, Split, Sibenik and Zadar), as well as a single stop in nearby Montenegro.
In the Mediterranean, the line's main hubs are Piraeus; Civitavecchia; Istanbul; Chioggia and Fusina, Italy (both near Venice); Barcelona; and Nice, France.
Related: Best Mediterranean cruises for every type of traveler
Northern and Western Europe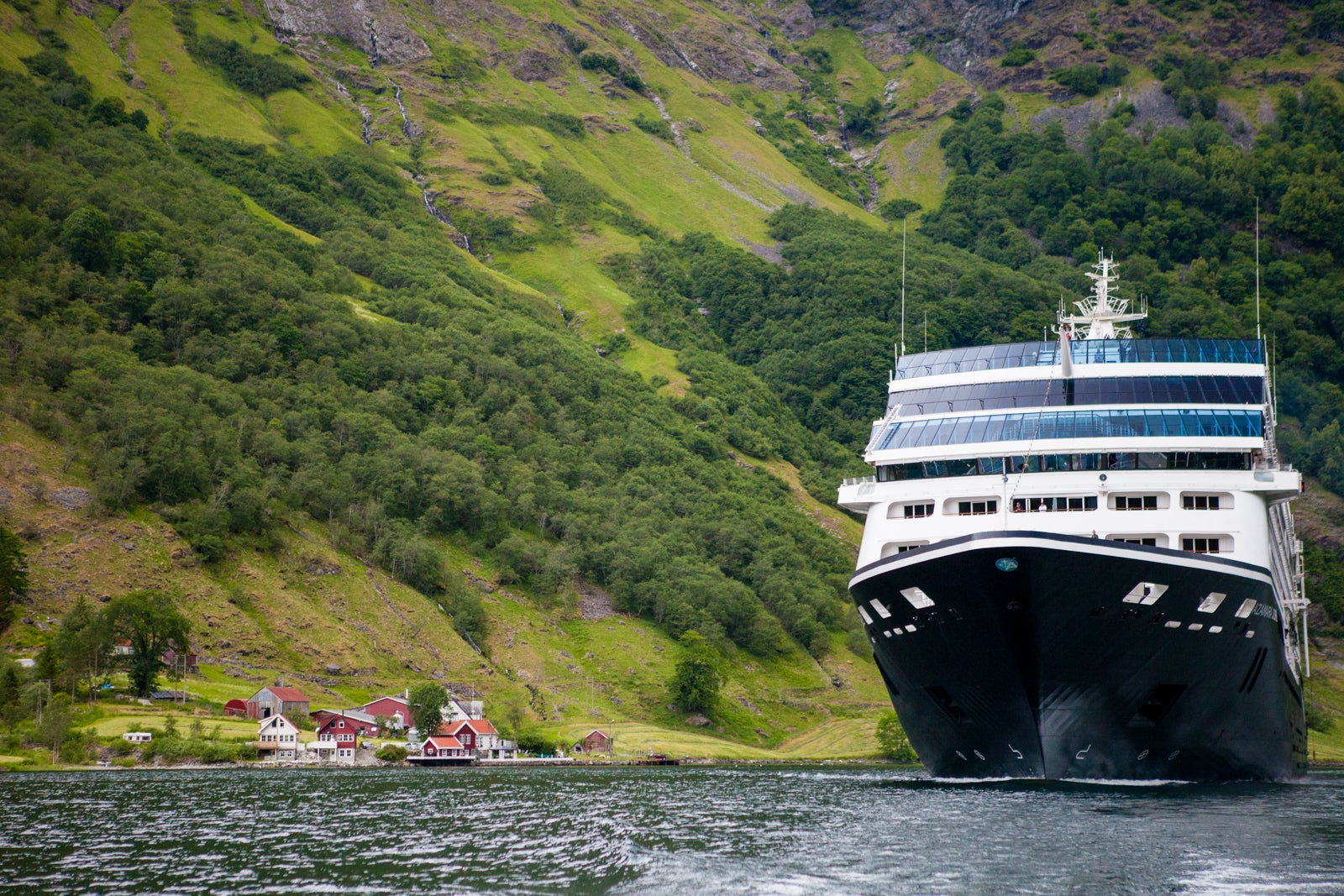 While not as big for Azamara as the Mediterranean, the overlapping regions of Northern Europe and Western Europe account for a significant portion of the line's sailings during the summer months.
From June to early September, the line offers a dozen or more departures across the two regions that last from seven to 17 nights. Azamara typically doesn't offer short cruises in the region.
Some sailings focus on the Baltic region with stops in multiple countries. Typical of this sort of sailing is the line's 15-night Baltic Intensive itinerary out of Copenhagen, which includes port calls in Germany, Poland, Lithuania, Latvia, Estonia, Finland and Sweden.
Related: The ultimate guide to Azamara cruise ships and itineraries
But, as in the Mediterranean, Azamara also is known for sailings in Northern Europe and Western Europe that focus heavily on a single country. The line offers an 11-night France Intensive voyage, for instance, that visits six different destinations across northern and western France. A 13-night Spain Intensive itinerary is similarly focused.
For Northern Europe and Western Europe cruises, Azamara uses a wide variety of ports as hubs, including Dublin; Southampton, England; Bordeaux, France; Amsterdam; and Oslo, Norway.
South Africa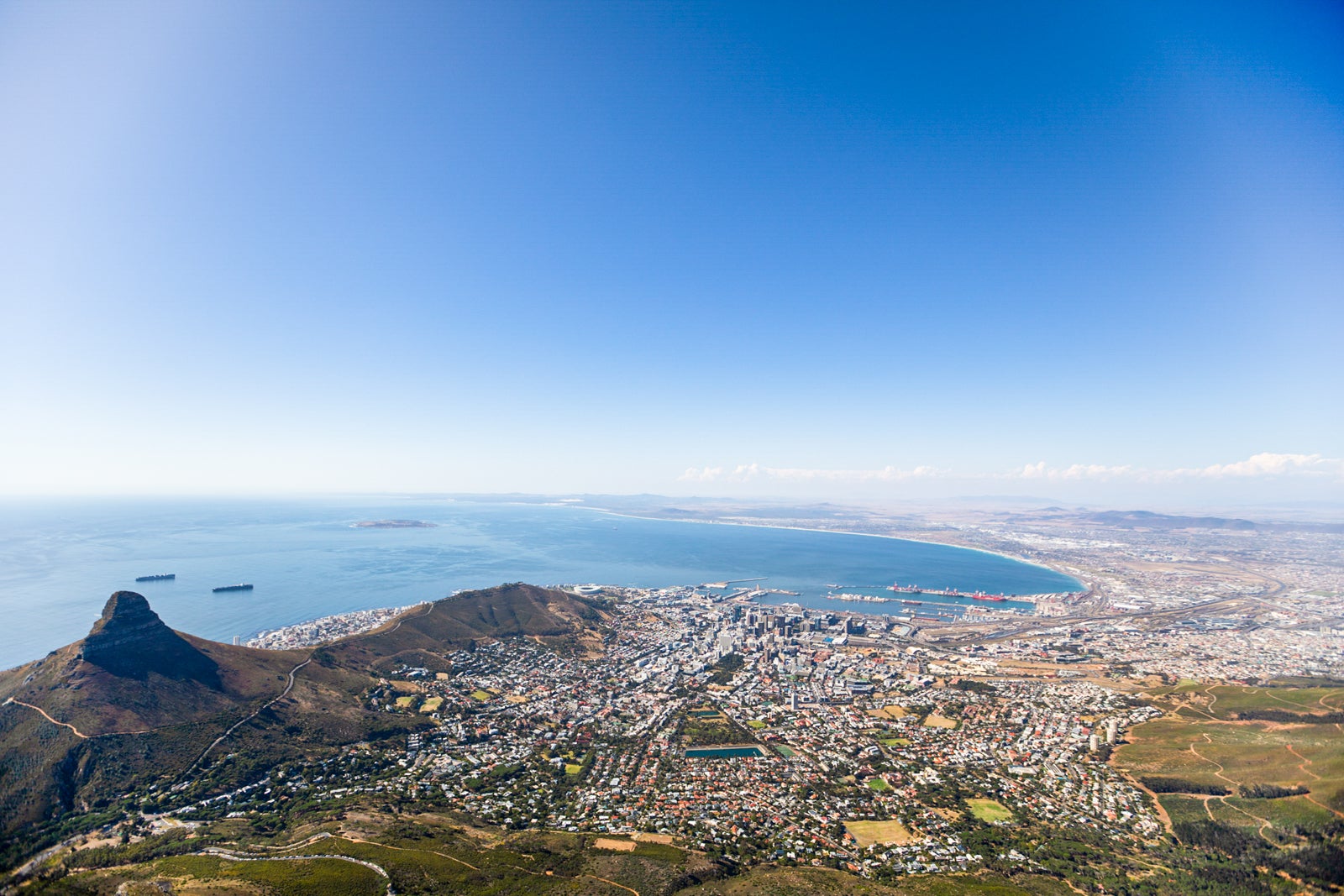 Azamara is one of a handful of major cruise lines that sends a vessel to South Africa every winter for sailings along the country's coast.
In most cases, the voyages — all out of Cape Town — are 12 nights in length, though Azamara sometimes offers slightly longer voyages in the region. They typically focus almost exclusively on South African ports and allow for excursions to many of South Africa's most famous wildlife sanctuaries.
A typical 12-night sailing in the region, for instance, will call at the South African ports of Port Elizabeth, Richards Bay, Durban, East London and Mossel Bay, plus a single call outside of South Africa at Maputo, Mozambique.
The trips usually take place between December and February.
Related: Guide to Azamara Cruises' Azamara Circle loyalty program
Additionally, Azamara usually offers longer sailings between the Canary Islands off the coast of West Africa and Cape Town at the start and end of its South Africa cruise season. The trips typically last 18 nights and include stops in Senegal, Gambia and Namibia along the African coast, as well as the British-controlled island of St. Helena.
Asia, Australia and New Zealand
Azamara usually sends one of its four ships to Asia, Australia and New Zealand every winter for sailings out of such cities as Singapore, Hong Kong, Sydney and Auckland, New Zealand.
The line also typically sends a second ship on an around-the-world cruise during the winter that includes segments in Asia, Australia and New Zealand, resulting in two of the line's ships sailing in the region. (See more on Azamara's world cruises below.)
In both cases, the vessels offer a relatively wide mix of itineraries, never staying in the same region for too many voyages in a row.
Typical of the Asia itineraries Azamara has on its schedule for the next two years is a 15-night voyage between Hong Kong and Singapore with multiple stops in both Vietnam and Thailand.
A typical Australia and New Zealand cruise is a 14- to 16-night trip focusing heavily on New Zealand. A 16-night itinerary offered by the line includes stops at eight places in New Zealand: Bay of Islands, Napier, Tauranga, Wellington, Nelson, Picton, Christchurch and Dunedin. A visit to New Zealand's Milford Sound is also on the schedule, as is a visit to the Australian island state of Tasmania and Eden, Australia.
Related: Everything you need to know about Azamara Cruises cabins and suites
Longer itineraries that combine visits to Asia, Australia and New Zealand into a single sailing include a 21-night voyage from Sydney to Hong Kong. This sailing includes stops in Australia, Papua New Guinea, Palau and the Philippines.
The world
Azamara typically offers one world cruise each year, and it's often one of the longest and most destination-intensive world cruises offered by any line.
For both 2024 and 2025, for instance, Azamara is sending one of its four ships on a voyage around the world lasting more than five months — specifically, in both cases, 155 nights. That's more than 40 nights longer than the world cruises offered by several of Azamara's competitors (though not as long as the epic world cruises offered by one of Azamara's closest competitors, Oceania Cruises).
Both of Azamara's upcoming world cruises include a nearly full circling of the world, but they are not true around-the-world sailings.
Kicking off on Jan. 5, 2024, in Fort Lauderdale, the 2024 world voyage brings a westbound routing that includes calls in North America, South America, Australia, Asia and Europe before ending on June 9, 2024, in Barcelona.
Related: 10 epic around-the-world cruises that will check off all your bucket list travel destinations
Azamara's 2025 world voyage begins on Jan. 6, 2025, in San Diego and follows a westward route across the Pacific to Australia, Asia and Europe before ending on June 11, 2025, in Southampton.
Bottom line
Despite its small size, Azamara offers a diverse array of itineraries in cruise destinations around the world, from North America to Asia. You'll find the most choices among Azamara itineraries in Europe, followed by Asia, Australia and New Zealand, Africa and South America. The line also offers some of the longest, most destination-intensive world cruises in the business.
Planning a cruise? Start with these stories: