The comeback of luxury cruise line Crystal is finally at hand.
On Monday, the much-beloved, 35-year-old brand will operate its first voyage with paying passengers in 18 months as it restarts operations under new owners.
The 12-night Mediterranean sailing out of Marseille, France, will take place on the 740-passenger Crystal Serenity, which is the first Crystal vessel to return to service. A second Crystal ship, the 606-passenger Crystal Symphony, will restart operations Sept. 1.
For more cruise news, guides and tips, sign up for TPG's cruise newsletter.
Crystal Serenity's initial comeback voyage will be a one-way trip to Lisbon with stops in France, Monaco, Italy, Spain and Portugal.
Crystal Serenity will then operate voyages to the U.K. and Iceland in August before heading to North America in September for sailings to Canada, New England and the Caribbean.
Crystal is restarting operations under new owners after collapsing along with its former parent company Genting Hong Kong in early 2022. The collapse came after revenues plummeted due to COVID-19 pandemic-related shutdowns.
The high-end travel company A&K Travel Group bought the line's brand name and two biggest oceangoing ships, Crystal Serenity and Crystal Symphony, out of bankruptcy months after its collapse with a promise to restart it.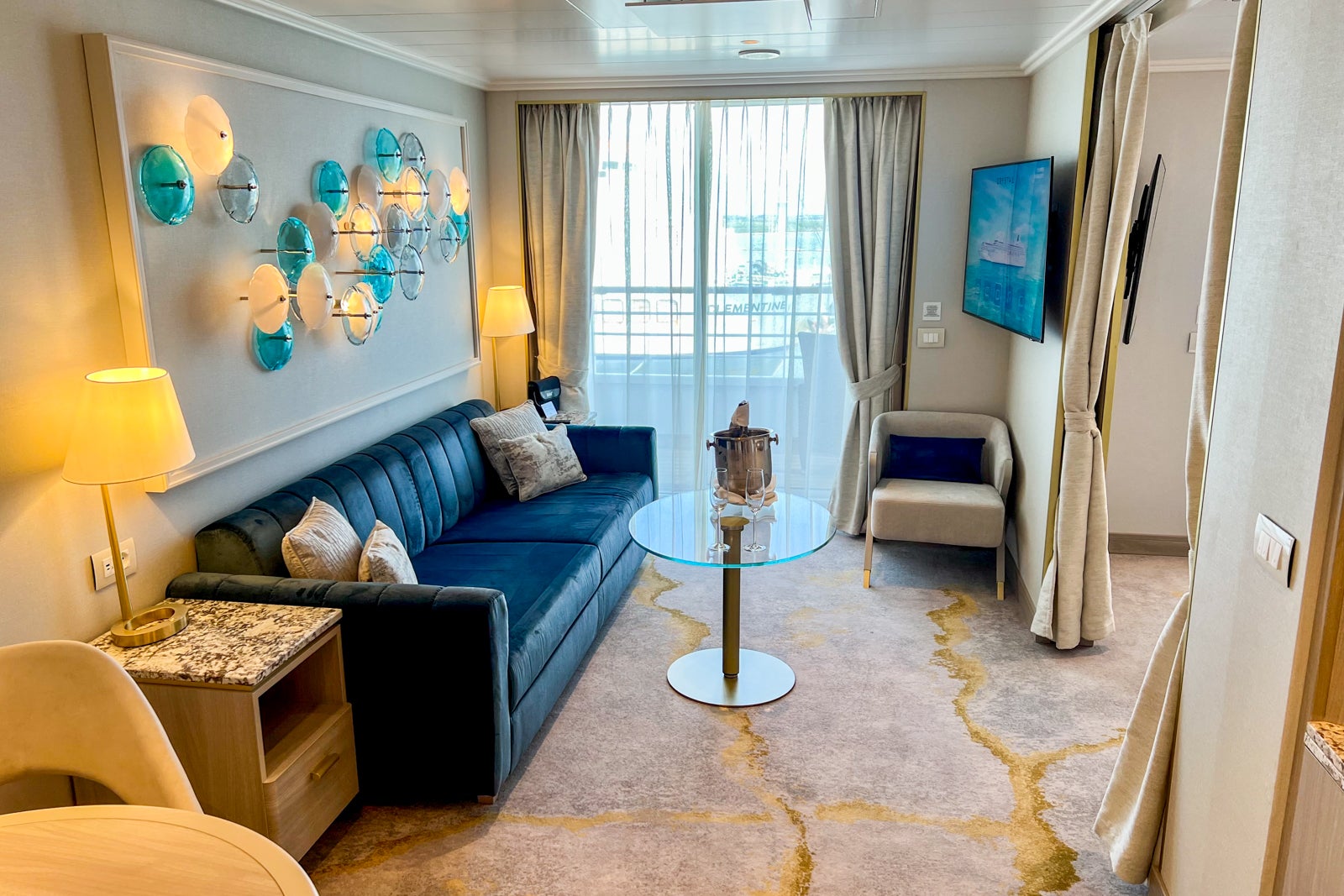 The two oceangoing ships were purchased in conjunction with Heritage, the holding company controlled by former Silversea Cruises owner Manfredi Lefebvre d'Ovidio. Lefebvre also owns a controlling stake in A&K Travel Group.
The brand's former owner, Genting Hong Kong, is no longer associated with the brand.
For now, Crystal will operate with just two ships. As part of the line's bankruptcy in 2022, five river ships and an expedition cruise vessel the company formerly operated were sold to other cruise companies.
That said, Crystal's top executive on Saturday revealed plans to order four new ships to greatly expand the line over the next six years.
To bring back the brand, its new owners have poured millions of dollars into upgrading Crystal Serenity and Crystal Symphony.
The two ships were originally unveiled in 2003 and 1995, respectively. The upgrades include increasing the size of suites and cabins, which has reduced the passenger capacity of the vessels. The spas, fitness centers and several restaurants on the ships also have been redone.
As a result of the reduction in passenger capacity, the ships will now sail with nearly one crew member for every passenger — one of the highest crew-to-passenger ratios in the cruise business.
Among other notable changes, the brand is now known simply as Crystal rather than its previous name, Crystal Cruises.
Related: Why I would have been devastated if this brand disappeared forever
After sailing to the Caribbean this winter, Crystal Serenity will set off on an epic, around-the-world cruise lasting 141 days.
Crystal Symphony will head to Asia, Australia and New Zealand in the fall after initial sailings in the Mediterranean.
Fares for Crystal's initial sailings in 2023 start around $500 per person per day for the smallest cabins. Top suites are priced closer to $2,000 per person per day.
Planning a cruise? Start with these stories: