There's a very unusual airplane in American Airlines' fleet, and it'll soon be flying on a very unusual route.
Over the weekend, American filed plans to deploy its special Airbus A321T between New York and Las Vegas on just four flights this November, as first seen in Cirium schedules and later confirmed by a carrier spokesperson.
The 102-seat three-cabin jet, which fits a whopping 228 passengers in Spirit Airlines' super-dense configuration, sports one of the most luxurious layouts in the domestic market, and it's usually reserved for the most premium cross-country routes, such those connecting Boston and New York in the East to Los Angeles and San Francisco in the West.
Want more airline-specific news? Sign up for TPG's free biweekly Aviation newsletter.
But Las Vegas … well, despite the high rollers who frequent Sin City, no airline other than JetBlue has consistently flown a lie-flat-equipped plane there from New York.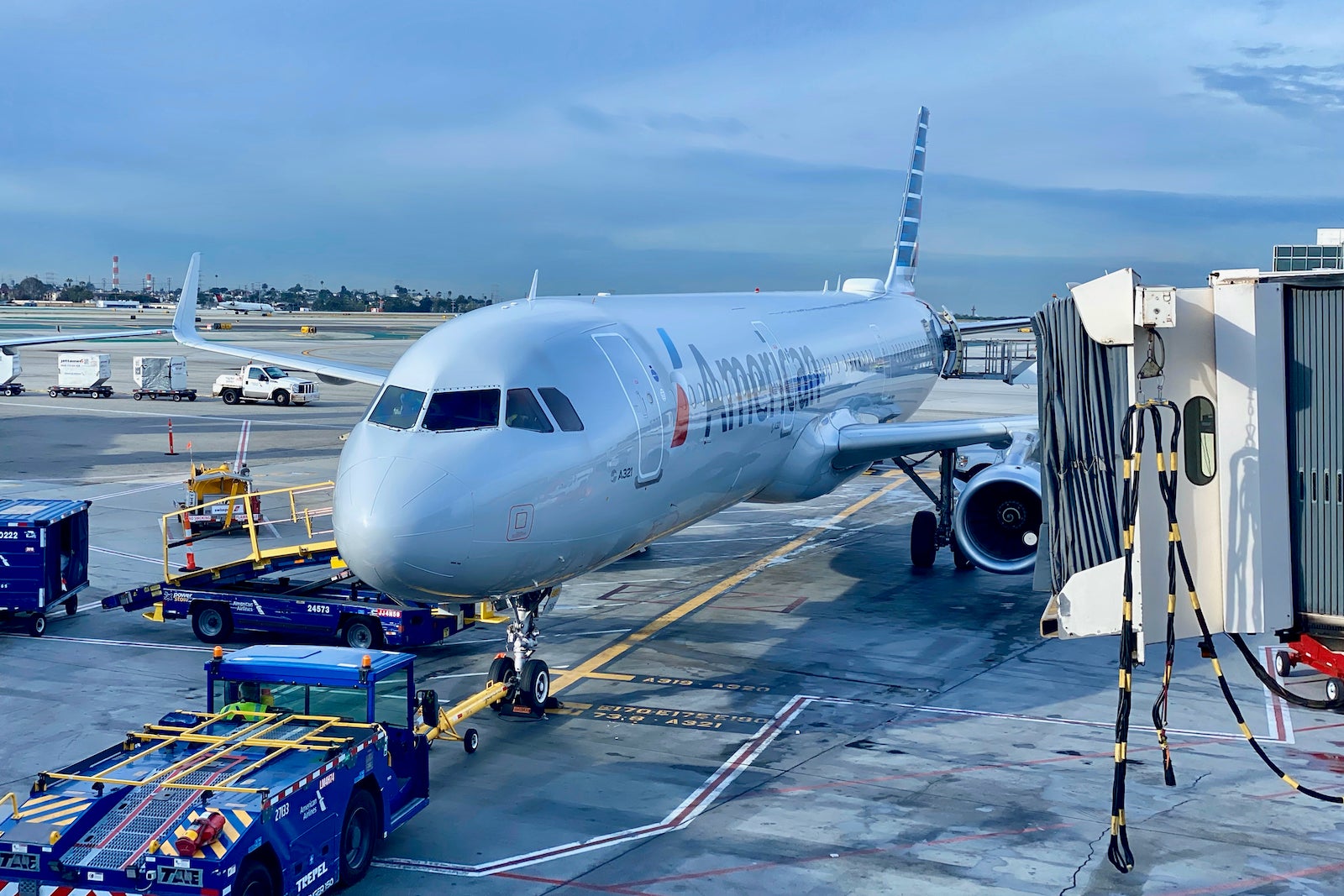 But, as it turns out, American has a good reason to temporarily fly the A321T to Las Vegas for a limited time this fall: the Las Vegas Grand Prix, which is scheduled for Nov. 16-18 this year.
While Las Vegas is no stranger to megaconferences and major sporting events, American seemingly thinks there'll be enough premium demand from the New York area to fill four Airbus A321Ts.
How to get in: Best credit cards for airport lounge access 
These planes feature a 10-seat first-class cabin, a 20-pod business-class cabin and a 72-seat economy section, half of which is arranged in an extra-legroom Main Cabin Extra configuration.
American will fly two round trips from New York to Las Vegas in November: one before the festivities on Nov. 15 and one at the conclusion of the race on Nov. 19.
The airline already loaded the updated aircraft deployment into its schedule, and one-way fares start at around $2,500 for business class and $3,200 for first class. Unfortunately, there is currently no partner award availability on any of the four A321T flights.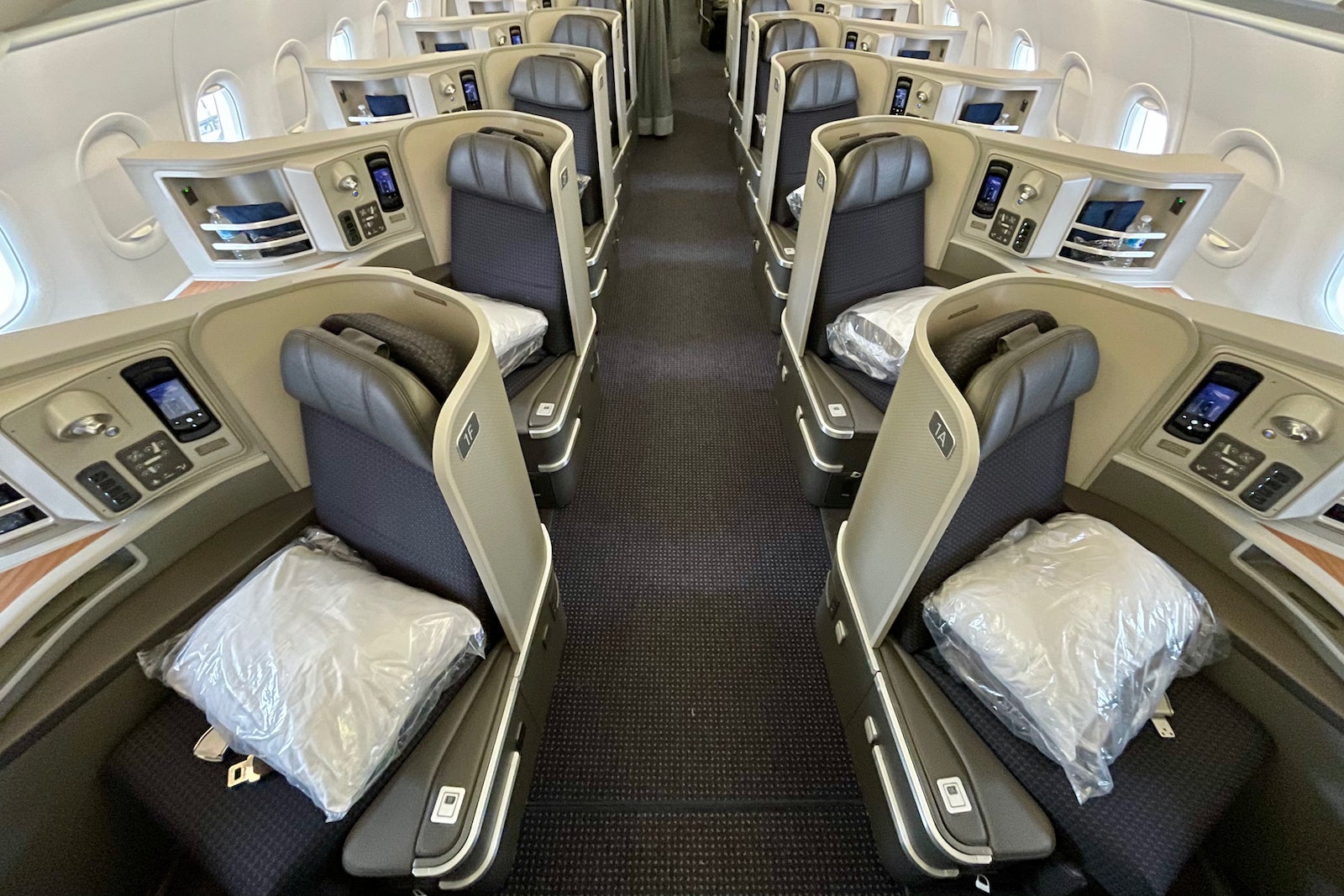 Interestingly, this isn't the first time that American has strategically deployed the Airbus A321T to bring its fanciest seats to big-ticket events.
For the past few years, the airline has flown the A321T from Los Angeles to Toronto on a few flights in September for the Toronto International Film Festival. Presumably, the airline has enough lucrative corporate contracts in the L.A. area to support these unique missions.
While this may also be the case for the Formula 1 race, the clock is ticking for how much longer American can make these one-off deployments.
That's because the airline has already committed to retiring the Airbus A321T configuration and converting these 16 planes into a standard domestic configuration.
Those plans were announced nearly a year ago as part of an overall shift away from offering first-class cabins on both domestic and long-haul international routes.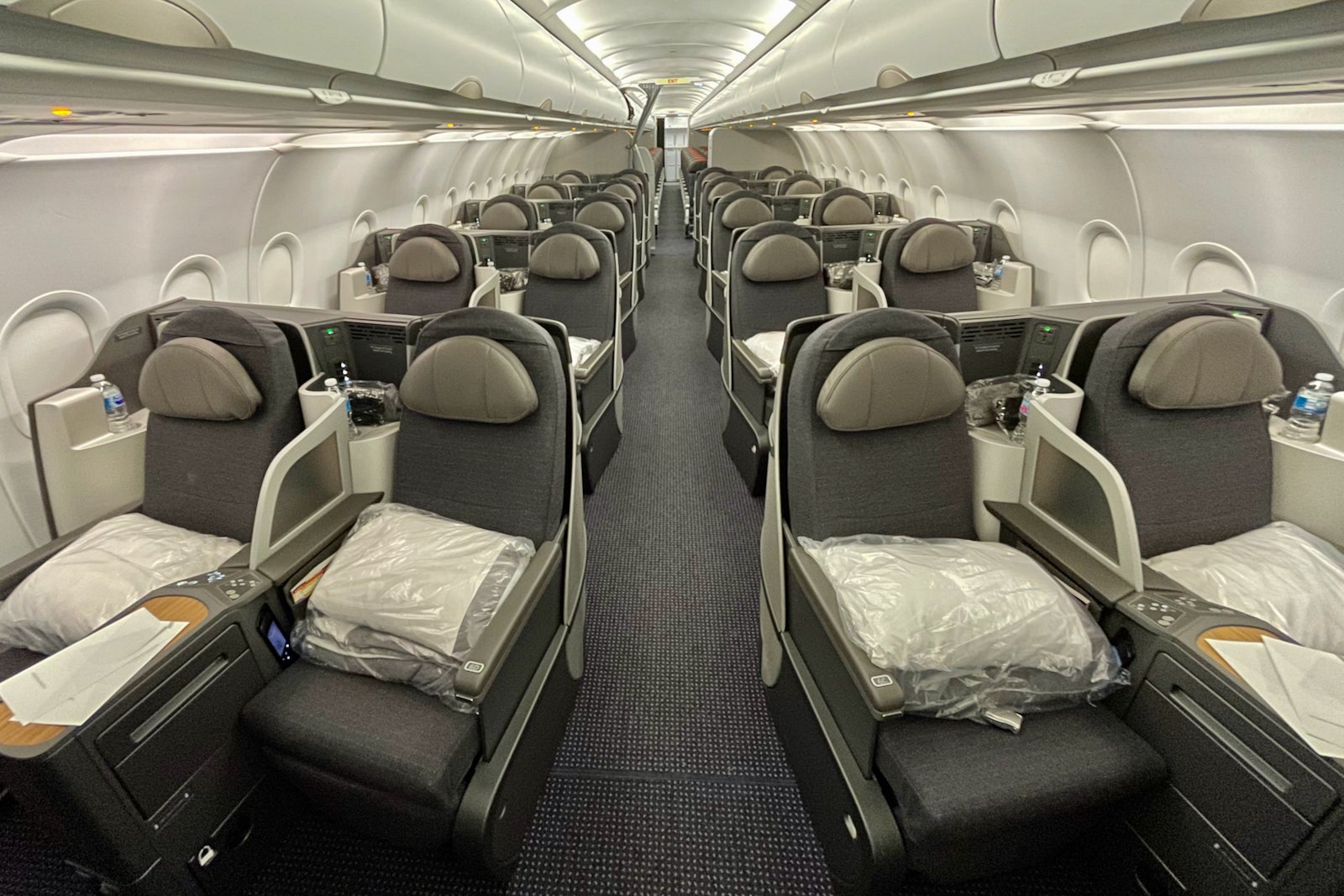 Until these retrofits are completed, you'll still find the A321T on its "bread-and-butter" transcontinental routes.
Once the plane looks like the rest of American's Airbus A321s, the airline will sub in wide-bodies (and perhaps the Airbus A321XLR, or extra-long-range) on its premium coast-to-coast flights.
Those planes, however, may offer too much capacity to make these one-off missions work in the future.
Related reading: