[circuit type=review circuit_id="9874″]
The InterContinental Paris – Le Grand is grand indeed. In fact, it's one of the city's original grandes dames, first opened in 1862 and inaugurated by Empress Eugenie. That storied legacy persists today in the imposing edifice's ornate Haussmannian architecture, grand public spaces and luxurious rooms — which were recently redecorated by one of the hotel world's most sought-after designers.
All those facets combine to make the InterContinental Paris – Le Grand one of the best hotels in Paris, as well as one of our favorite InterContinentals around the world. If you haven't been to the City of Light recently or you're planning a foray there soon, it should be high on your list of hotel options. Not to mention, award nights using IHG One Rewards points are readily available.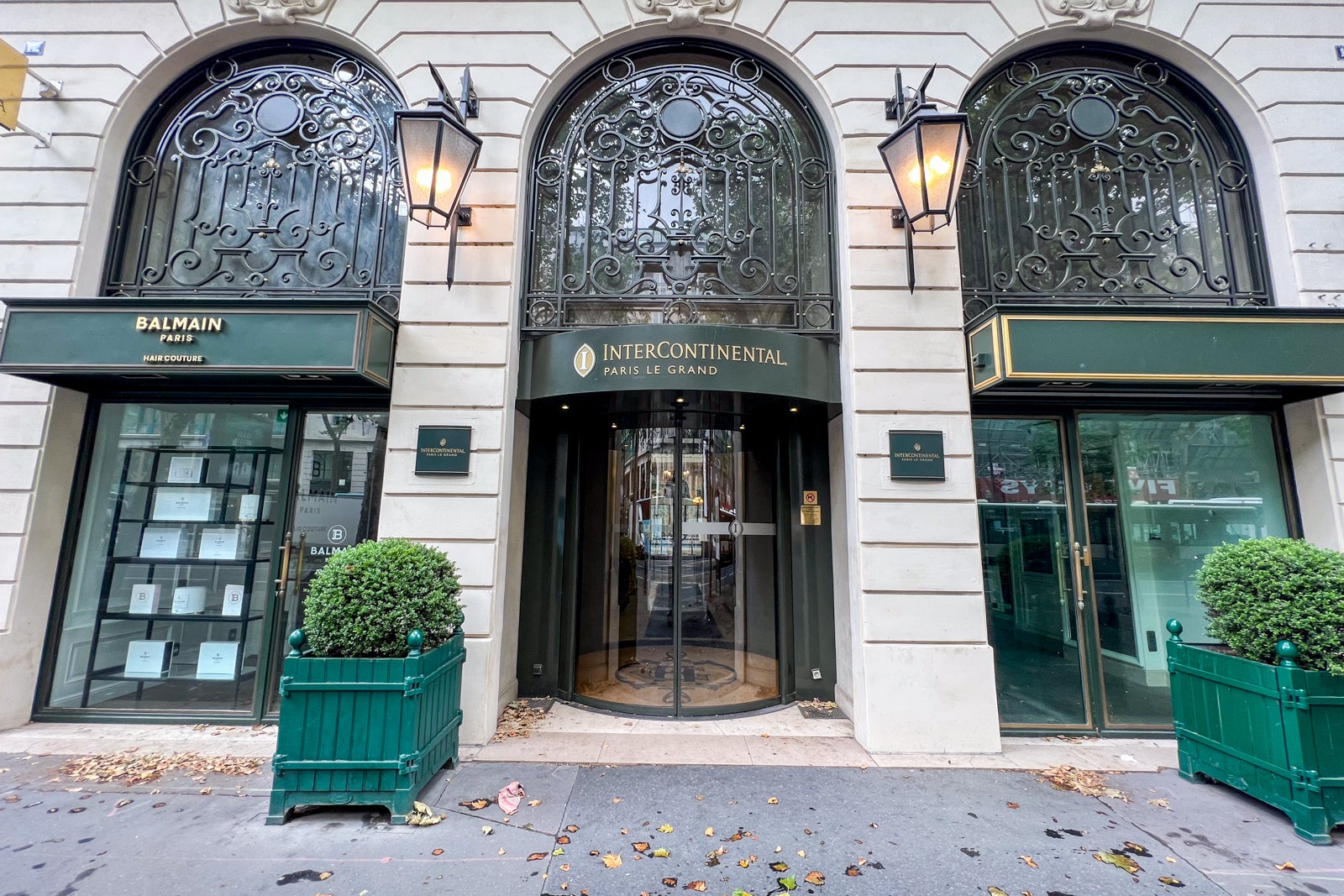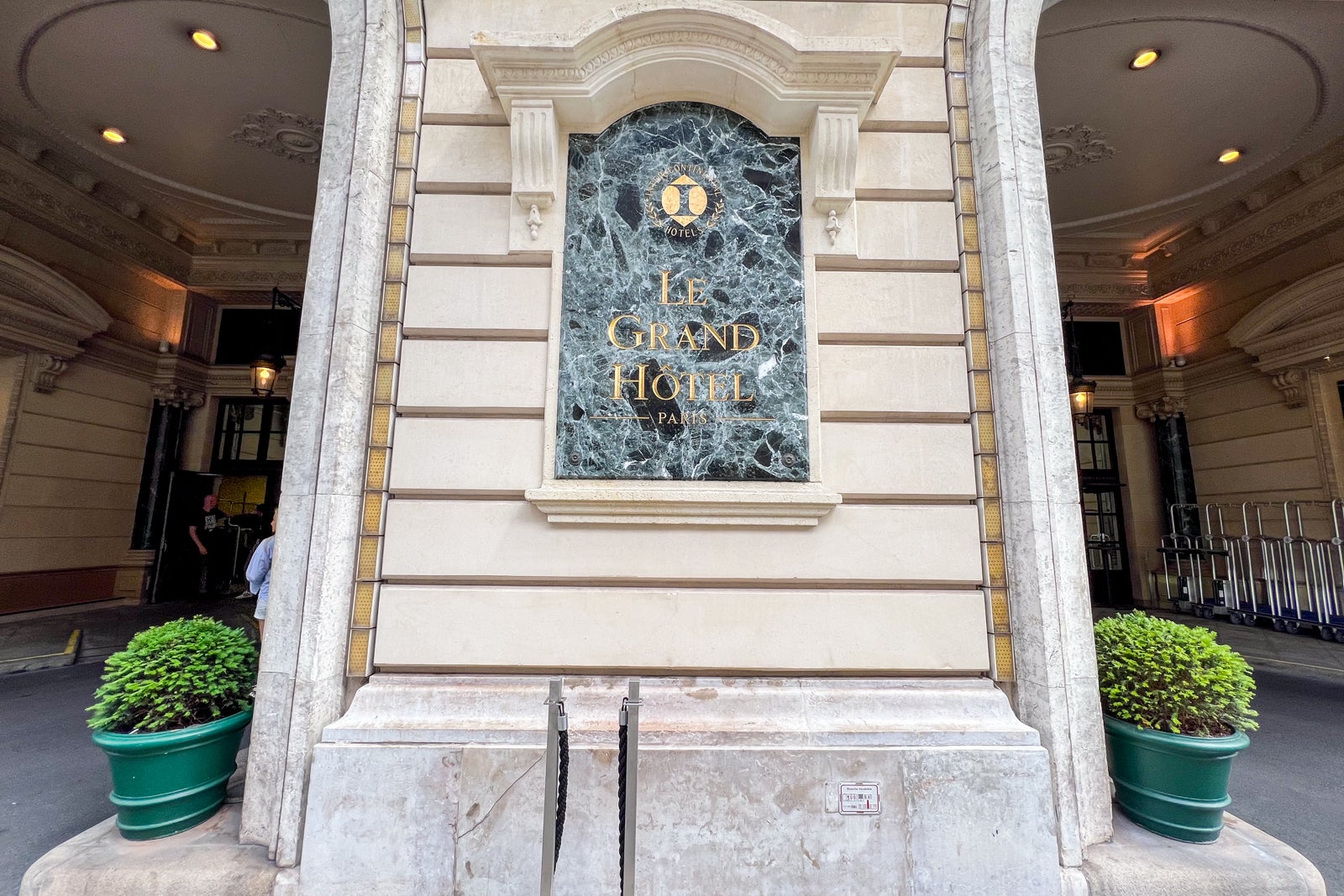 Here's what else you need to know about the InterContinental Paris – Le Grand and what it's like staying there.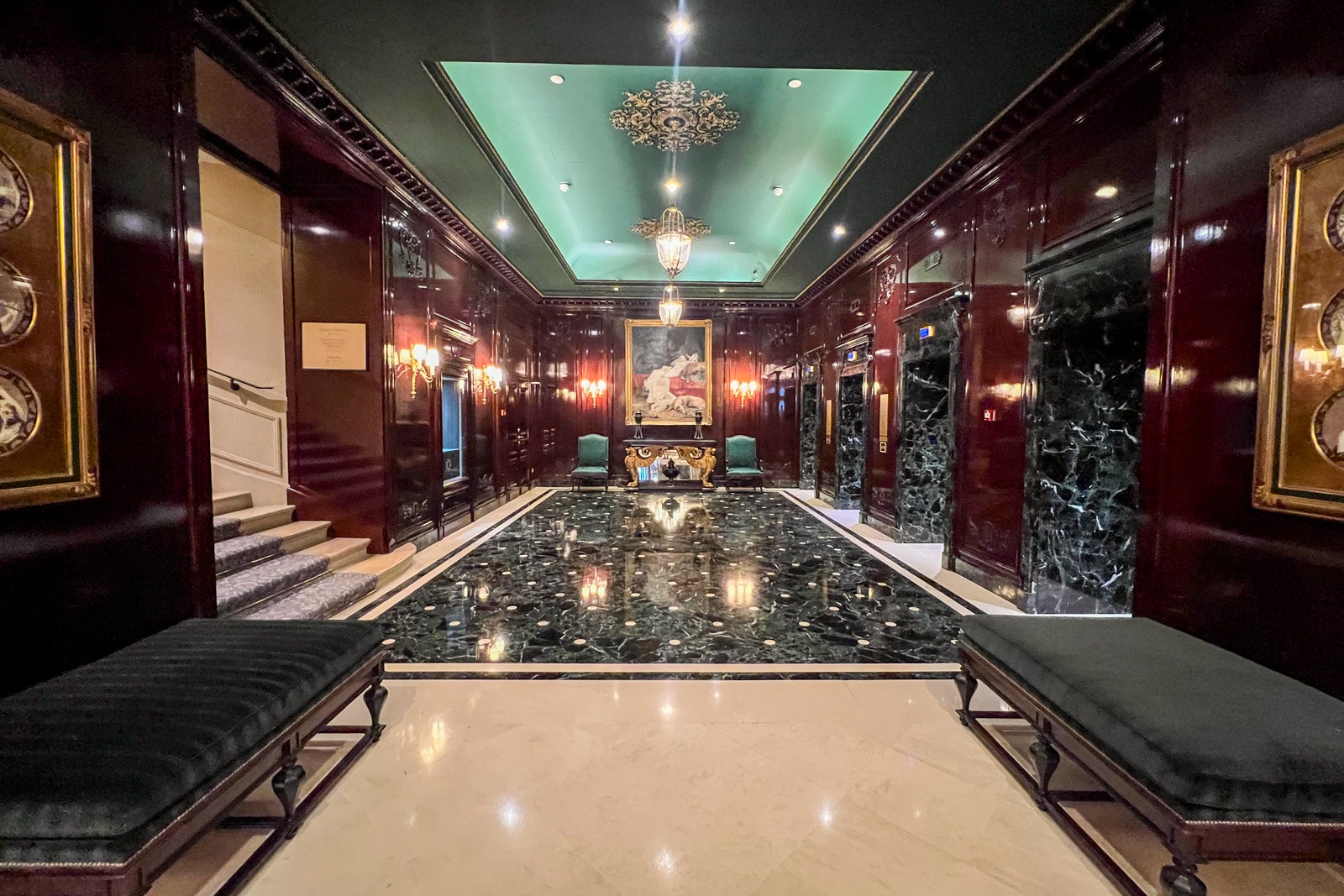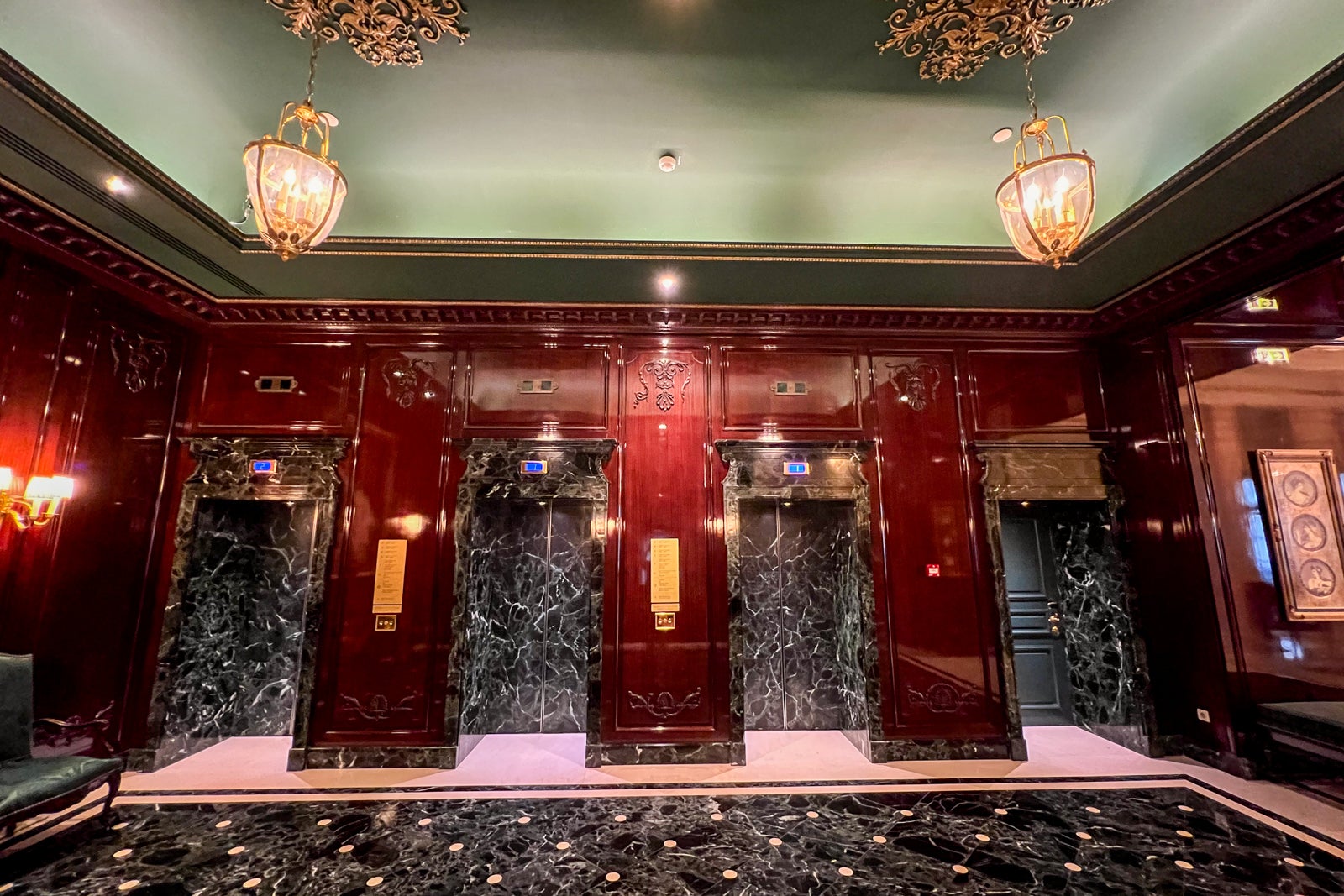 What is the InterContinental Paris – Le Grand?
The InterContinental Paris – Le Grand is one of the city's most recognizable hotels thanks to its long history and staying power as a favorite among international visitors. Due to its participation in IHG One Rewards, you're likely to see a lot of Americans as well as guests from other parts of the world. You may find fellow guests marveling at the glass ceiling at La Verriere, enjoying high tea or lining up for a table at the landmark Cafe de la Paix, with its rococo accents and classic French menu.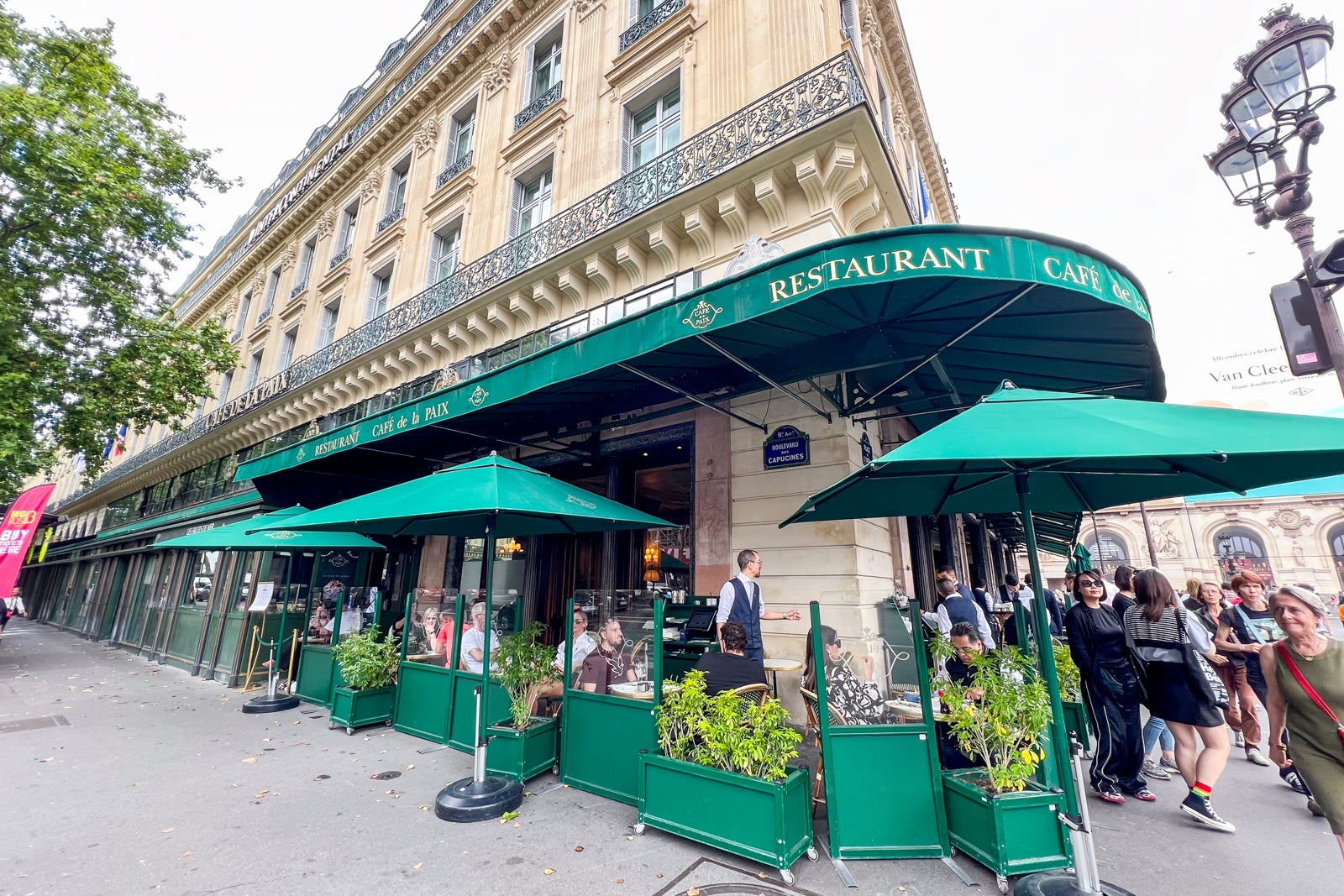 The guest rooms recently enjoyed a refresh by internationally renowned interior decorator Pierre-Yves Rochon (whose major projects include the Waldorf Astoria Beverly Hills and The St. Regis Rome, among other landmarks). The updates have taken the rooms from high-end, cookie-cutter cubicles to high-design Parisian pieds-a-terre. They feature elegant amenities like Byredo bath products and bespoke minibar treats like Provencal calissons.
Guests can also take advantage of a Balmain salon and rejuvenating treatments at the on-site ANJ Wellness Spa.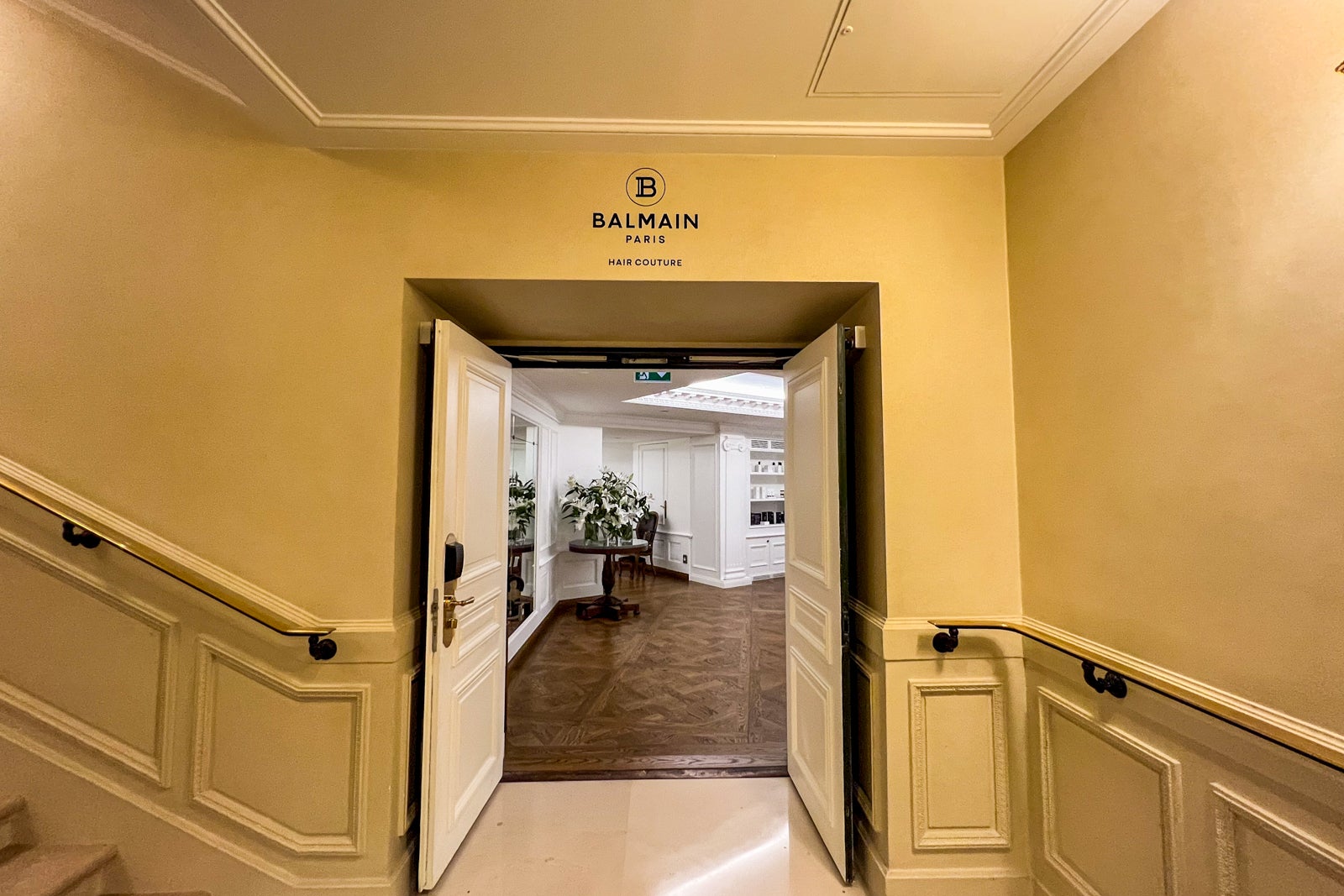 How to book the InterContinental Paris – Le Grand
The best way to book the InterContinental Paris – Le Grand is directly through IHG One Rewards to earn points and leverage elite-status benefits.
Rates at the InterContinental Paris – Le Grand start at about $500 or 80,000 IHG One Rewards points per night.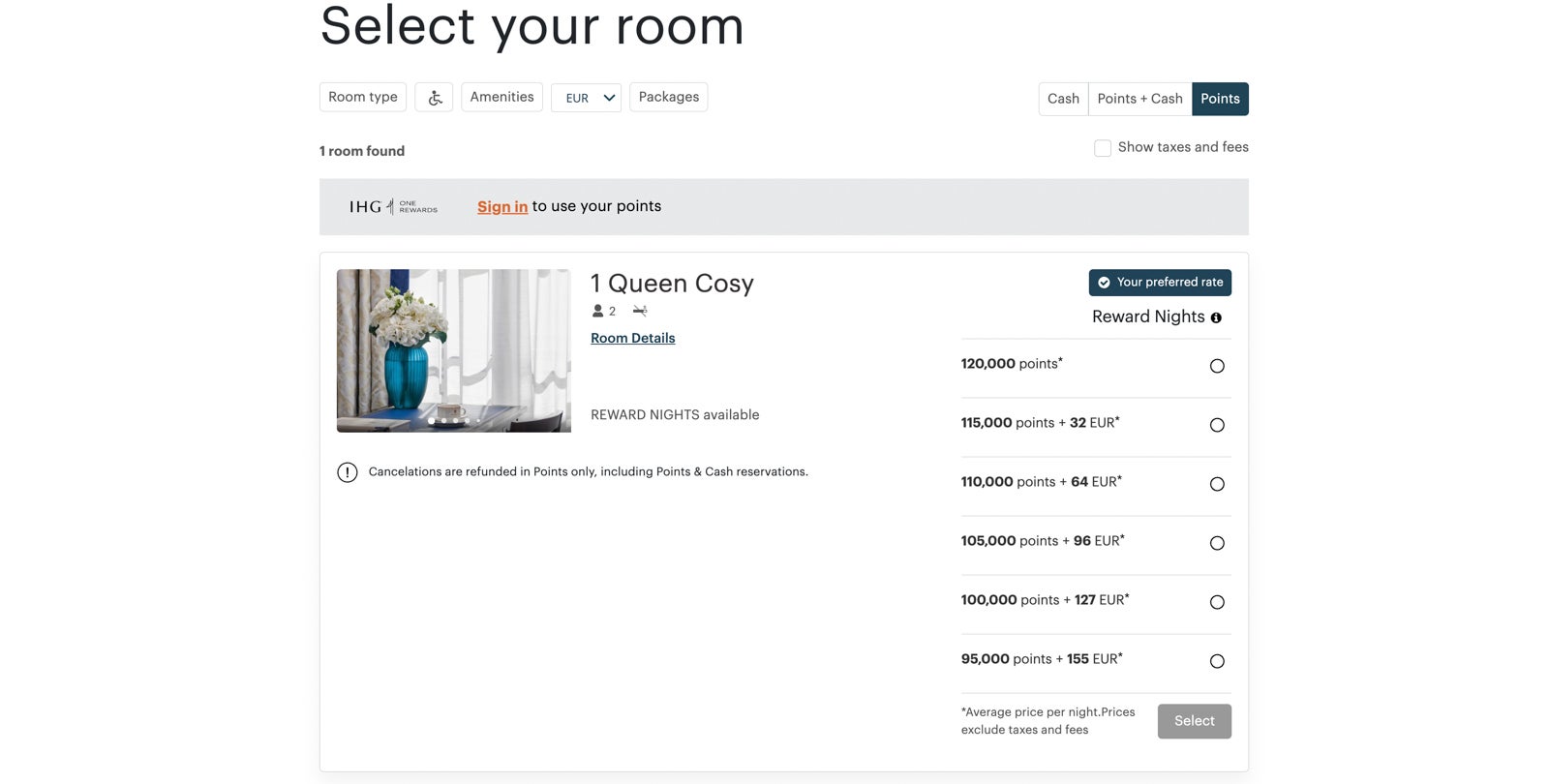 For a two-night stay during the summer high season, TPG redeemed 240,000 IHG One Rewards points, worth $1,200 by TPG valuations, for a Cosy room with a single king bed. It would have cost 728 euros ($805) per night otherwise.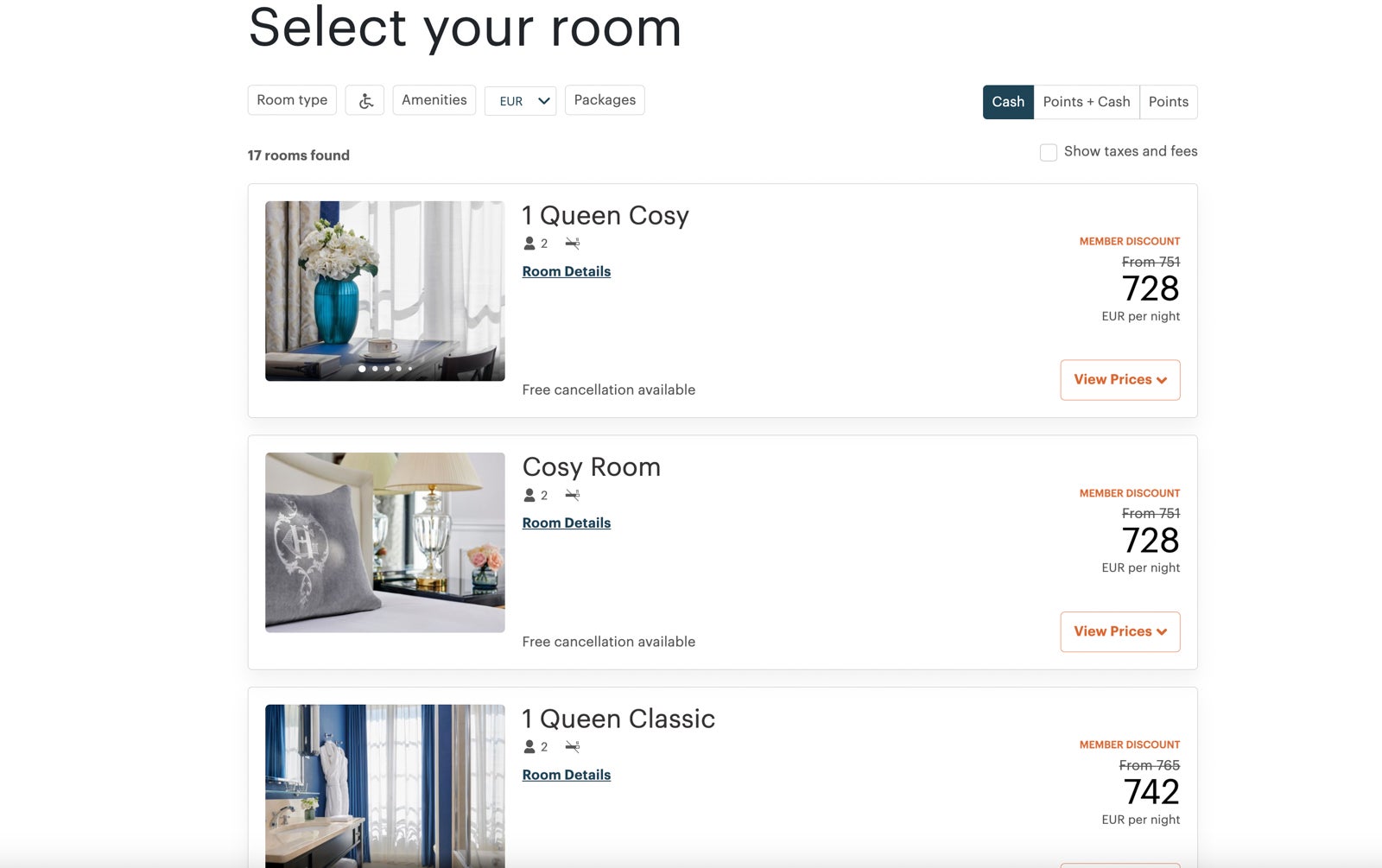 The location is as convenient as it gets
The InterContinental Paris – Le Grand is in the city's 9th Arrondissement, just across the street from the 19th-century Opera Garnier and the Opera Metro stop. It's close to all the city's major sights, and many are even within walking distance.
It's also extremely convenient to get to the hotel from Paris-Charles de Gaulle Airport (CDG). The RoissyBus runs every 15 to 30 minutes (depending on the time of day) directly from Opera to the airport's various terminals; it costs 16.20 euros ($18) each way and has free Wi-Fi on board. 
Old hotel, new rooms
The hotel might be more than 160 years old, but thanks to the recent redecoration by Rochon, the hotel's 470 rooms now look fancy, fresh and never fusty.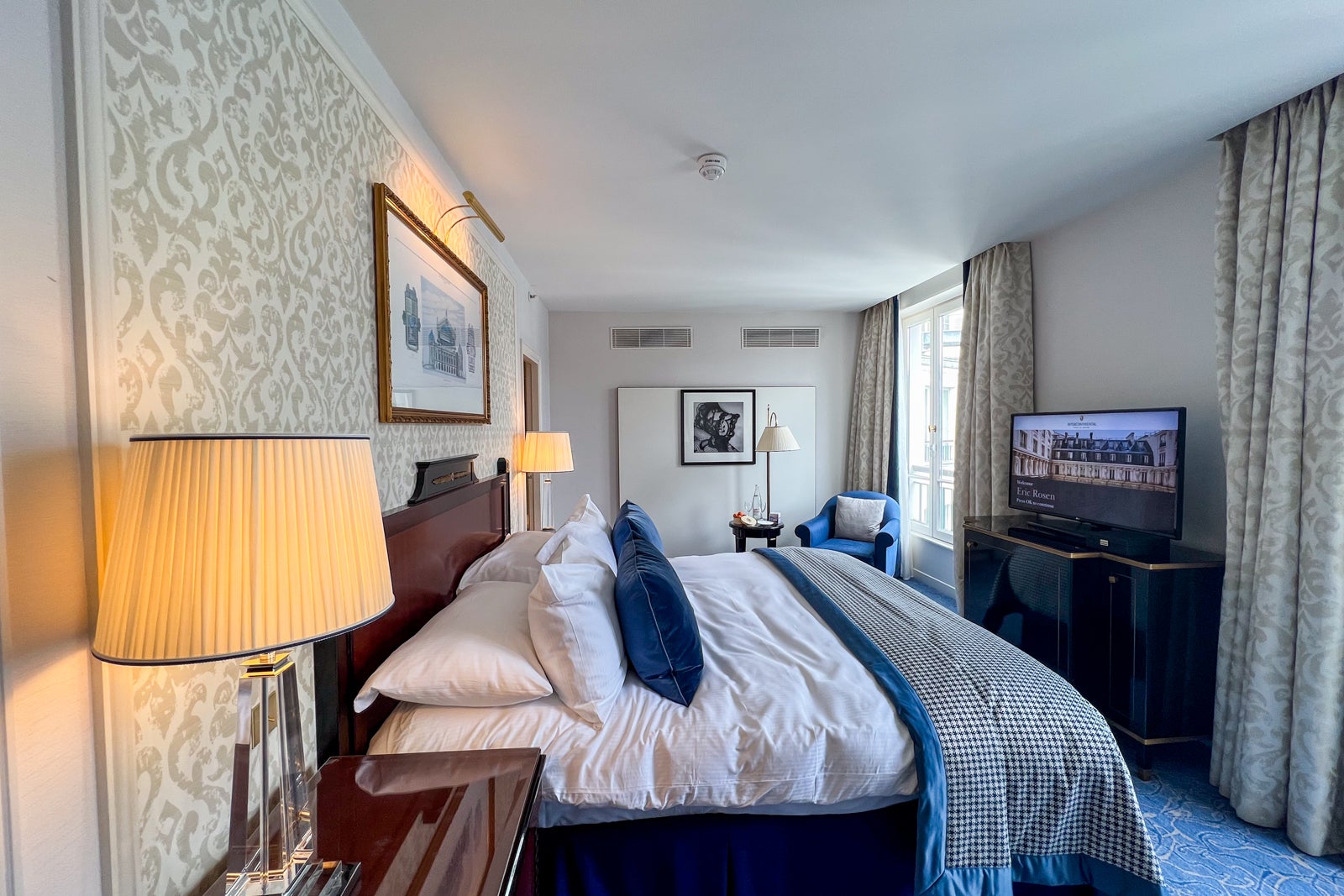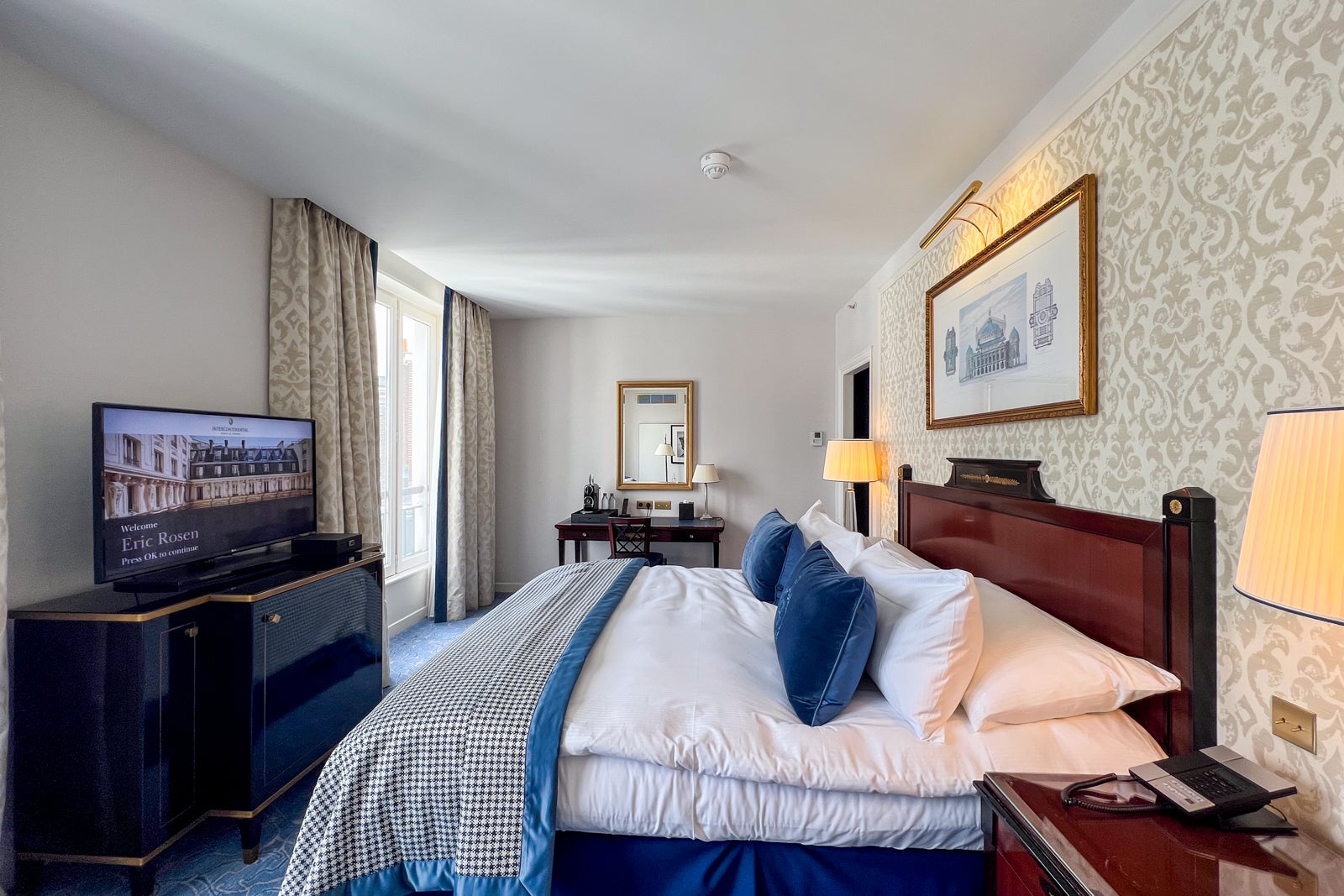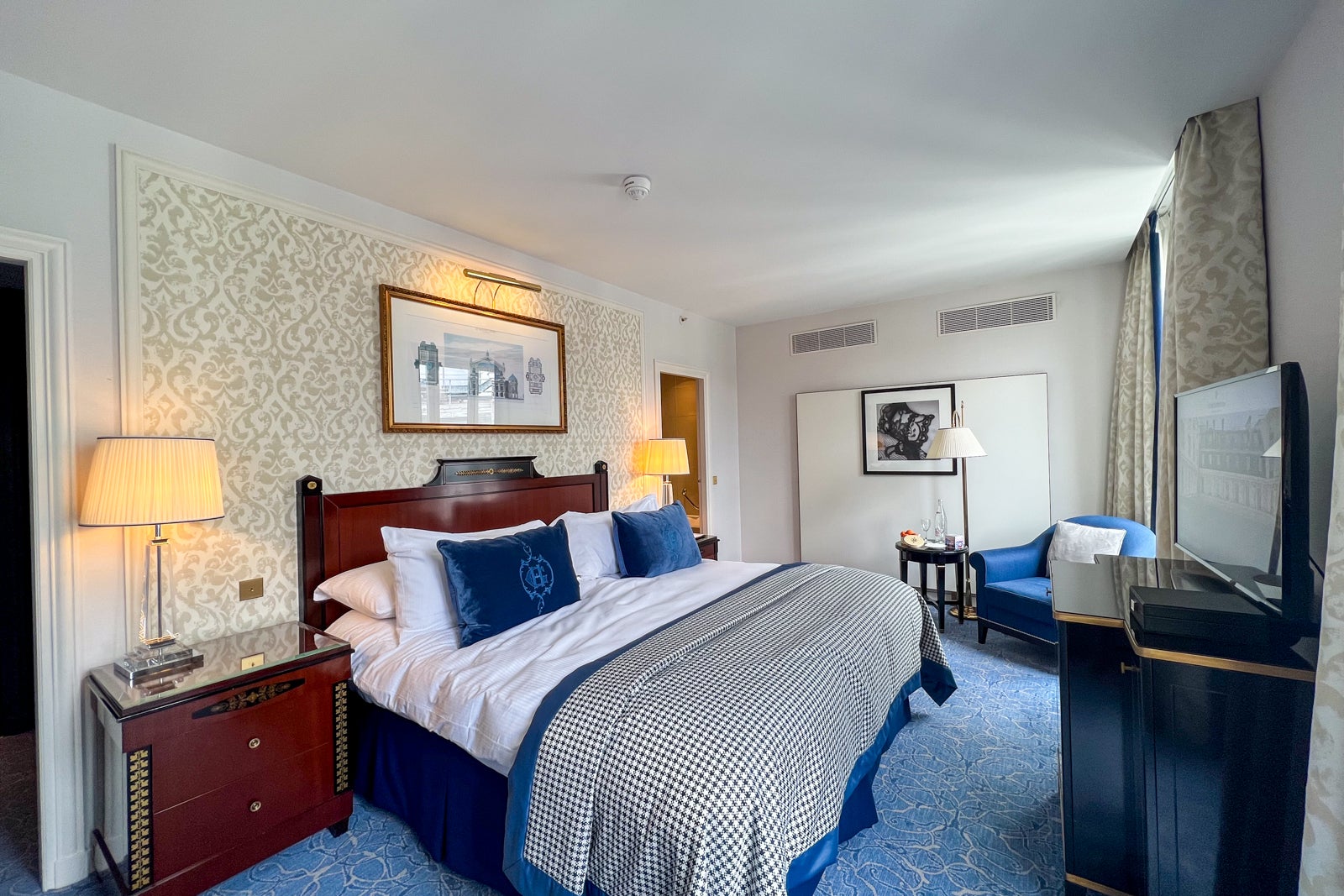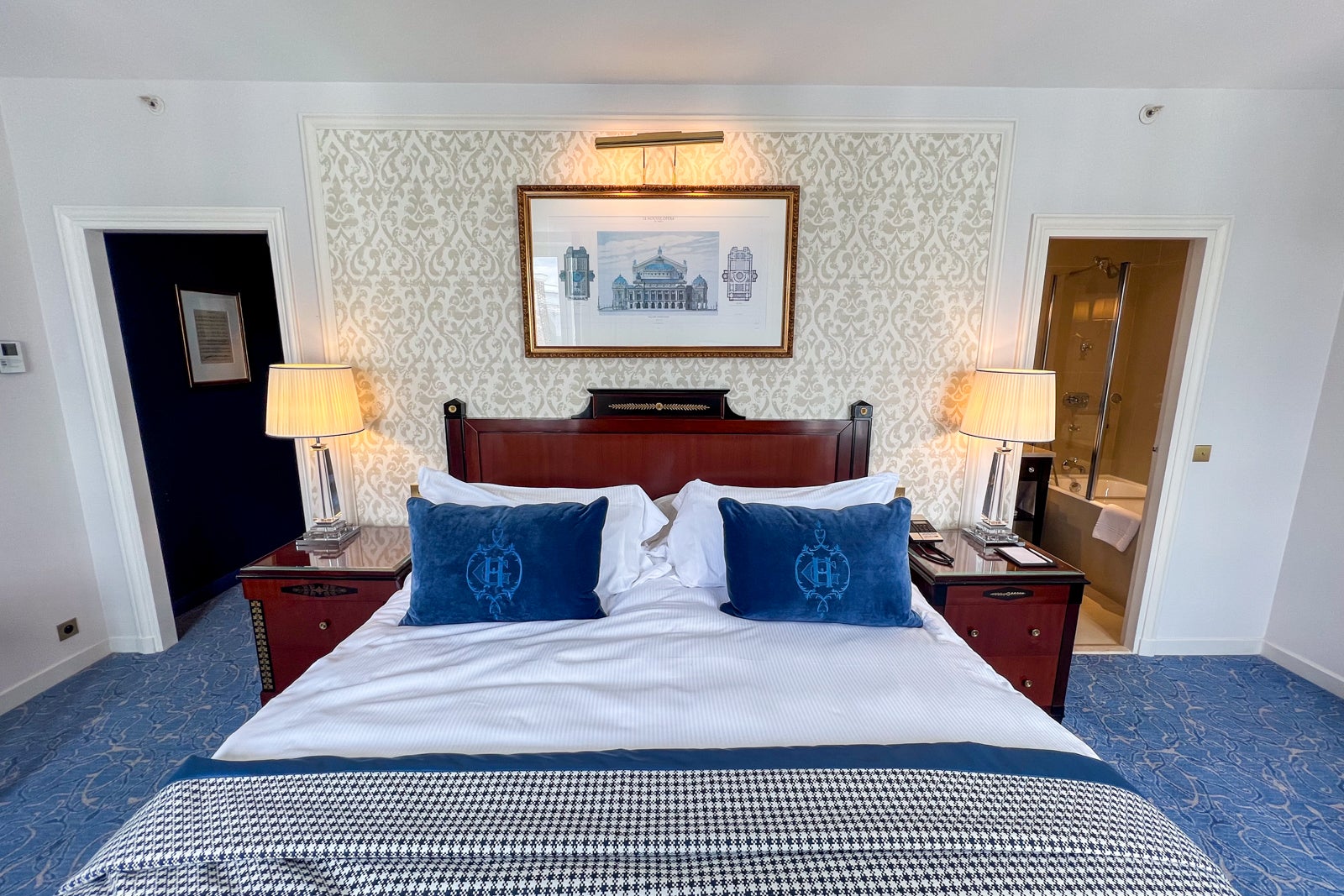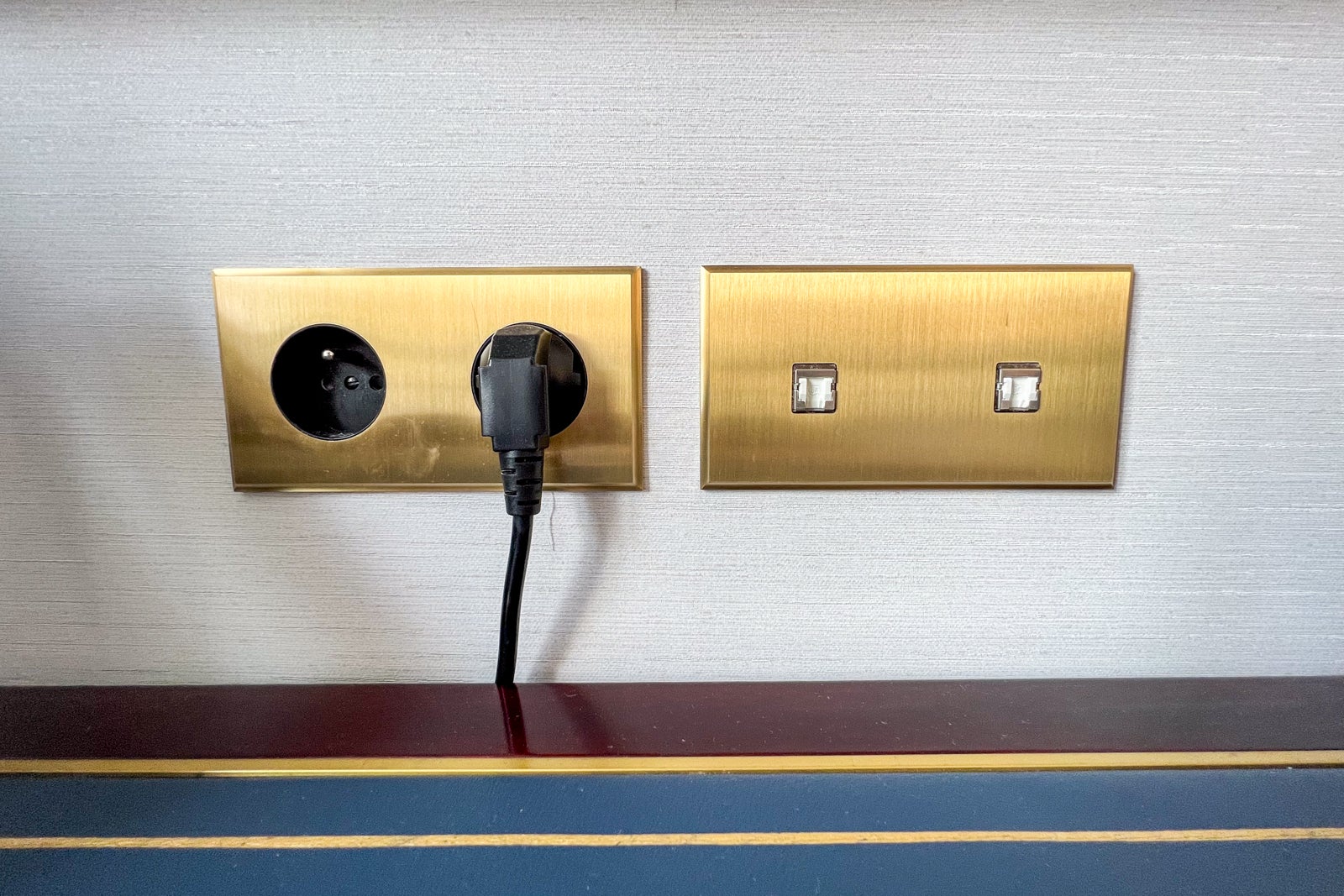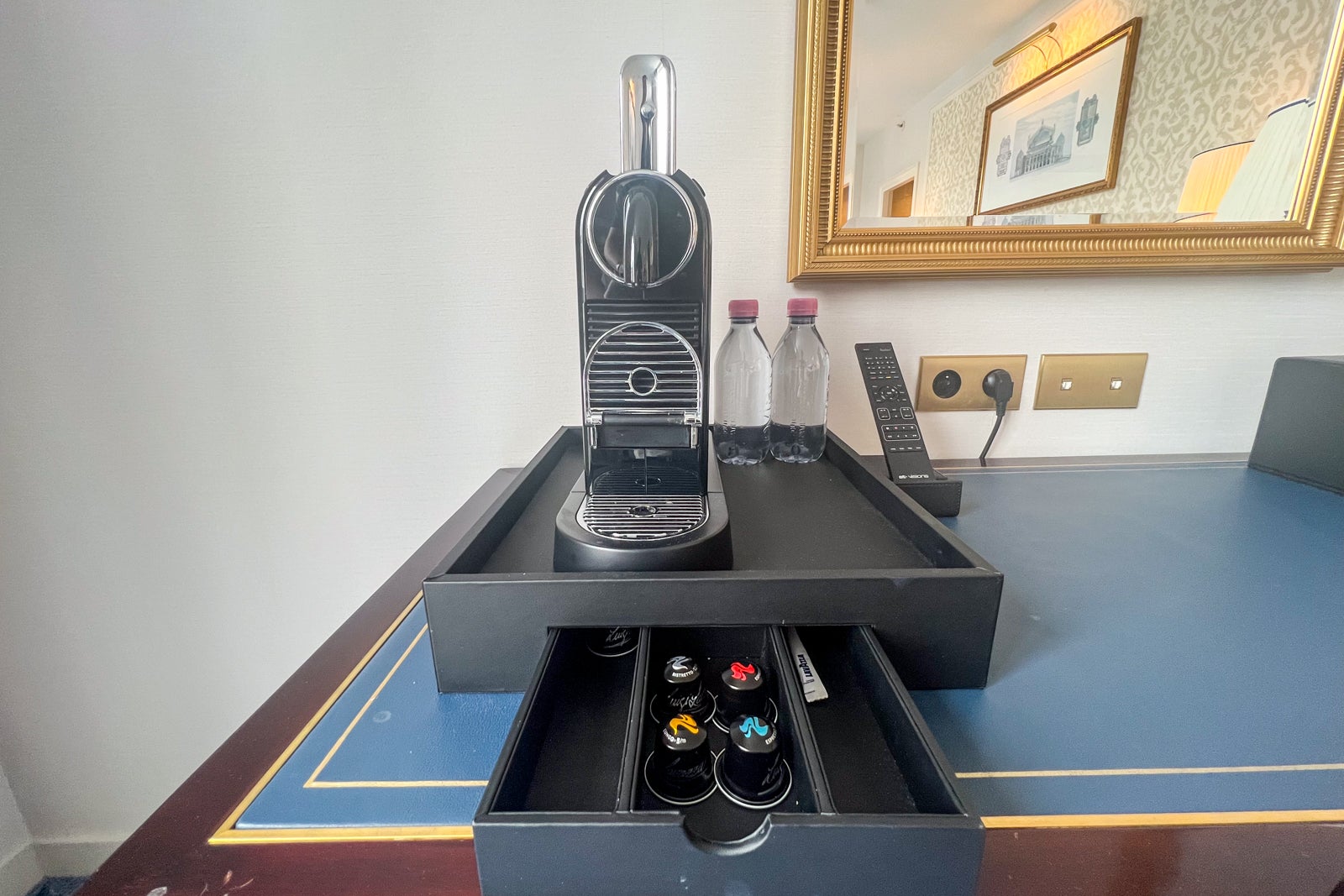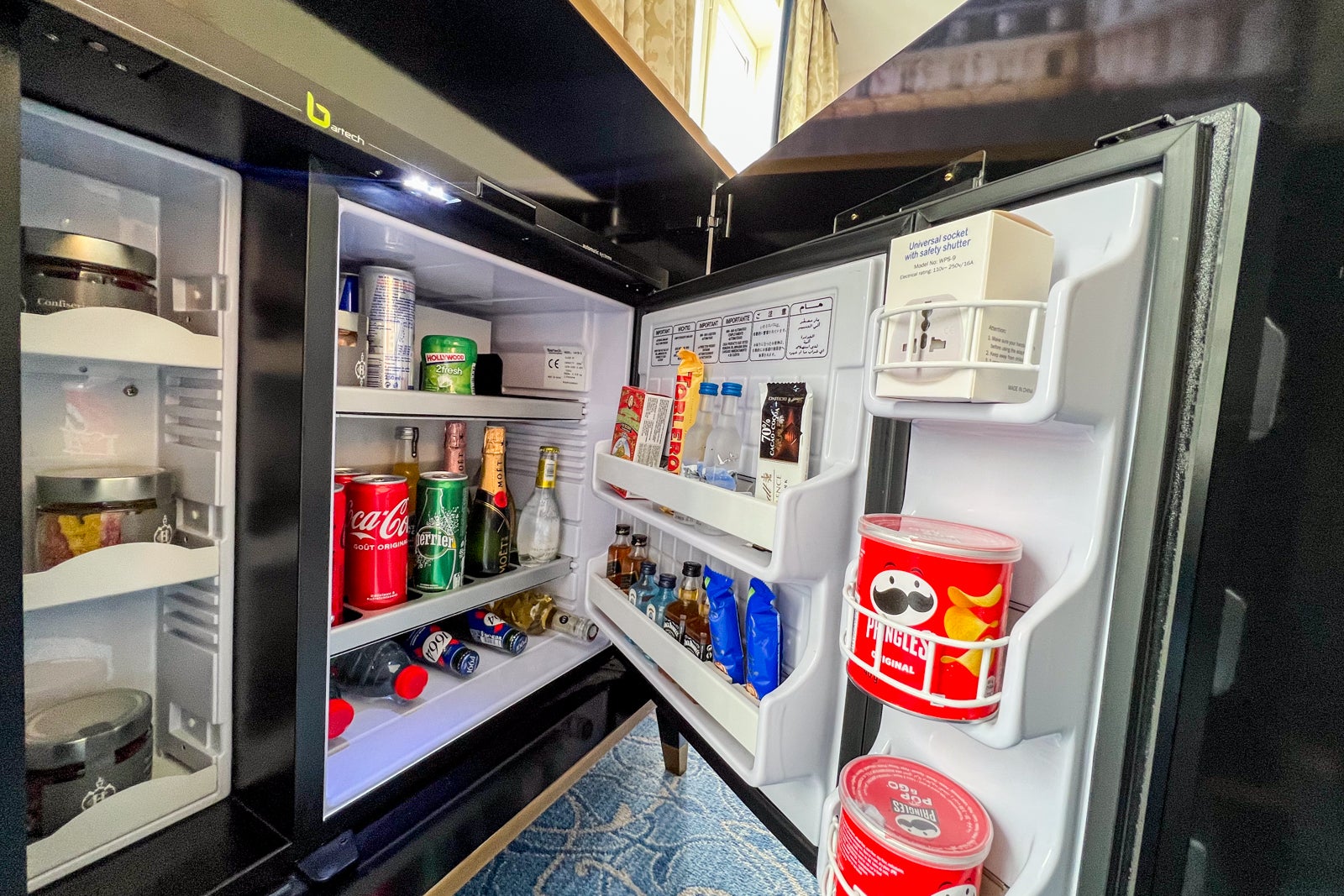 Rochon leaned into the hotel's heritage, with "GH" for "Grand Hotel" inscribed wherever you look. Elegant textiles, like raw silk wallpaper and velvet throw cushions, abound. The color palette of ruby, sapphire, emerald and gold pays homage to the nearby opera's sumptuous stage settings.
Equally allusive to the melodramas playing nearby are lavish curtains, which fame enormous windows looking out over the surrounding streets and Paris' varied rooftops (like something out of "La Boheme"). Rooms also feature framed scores from famous operas on the walls.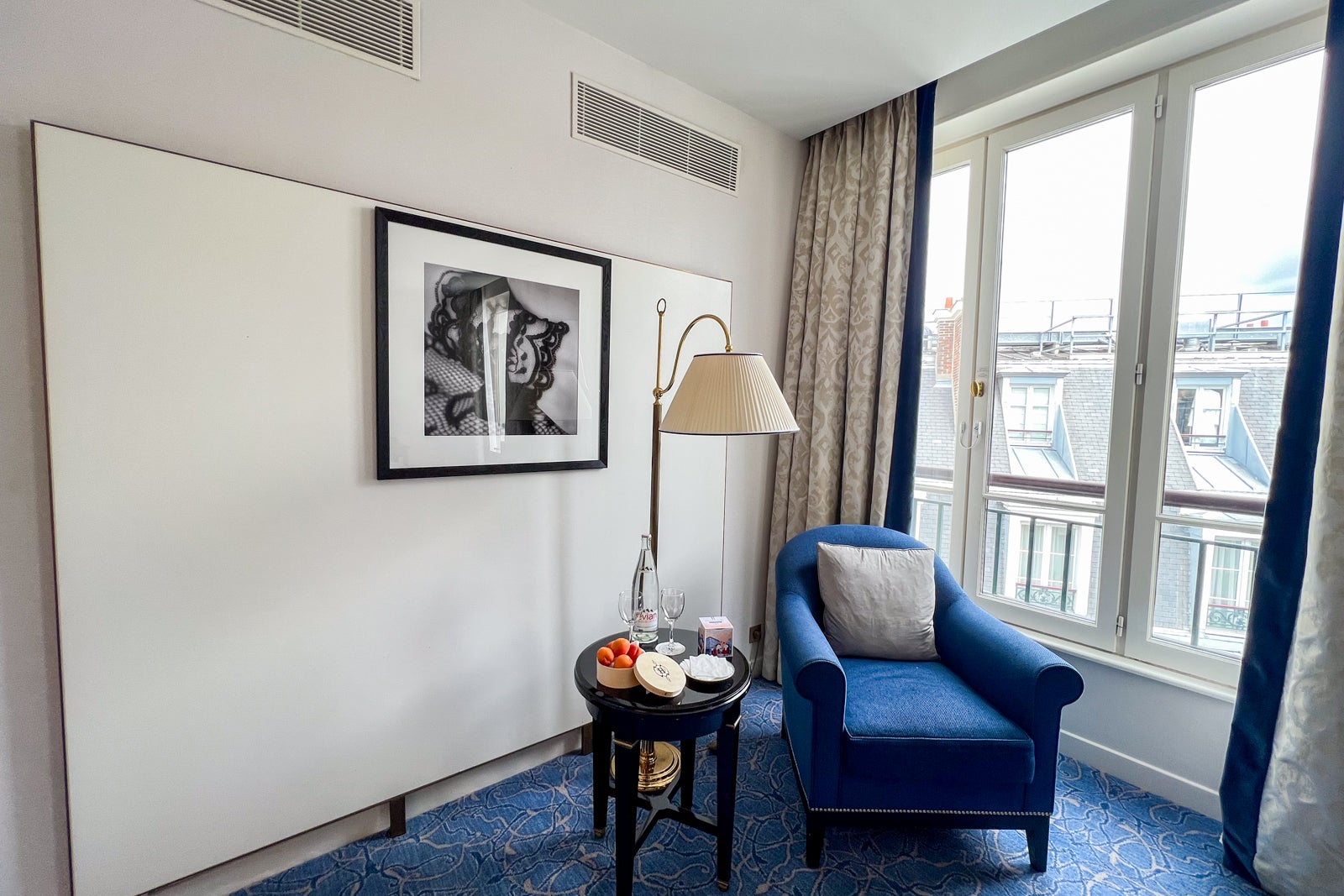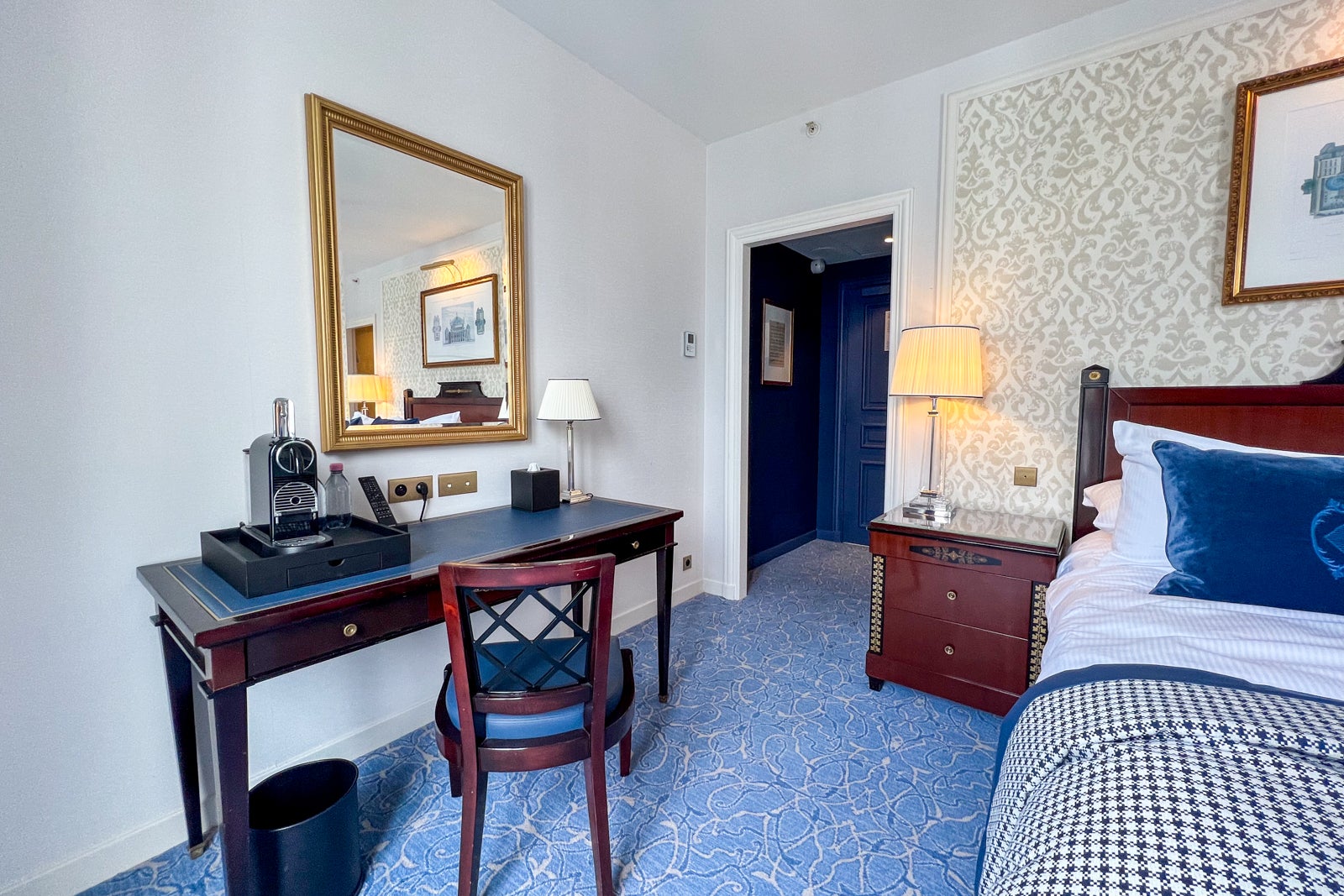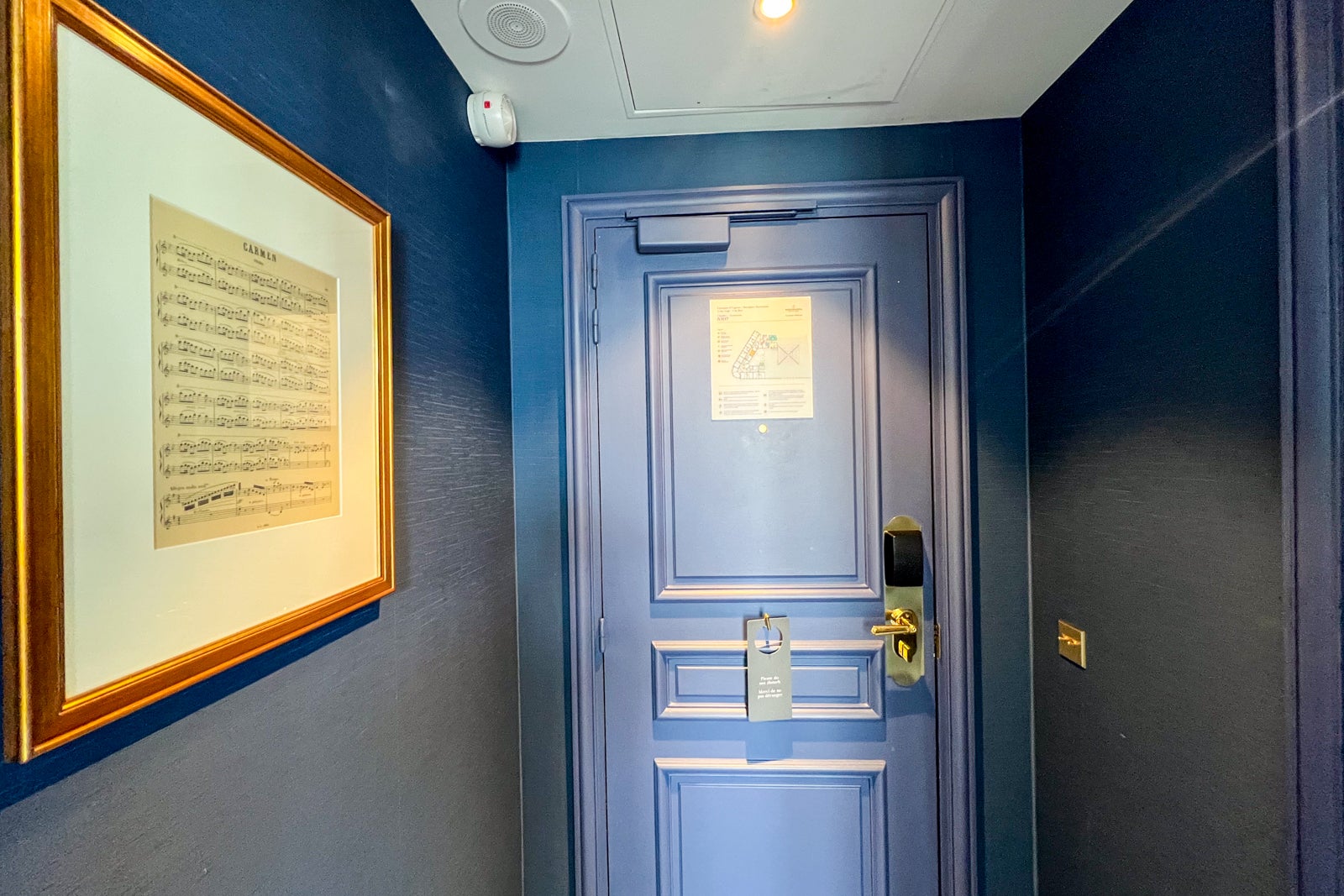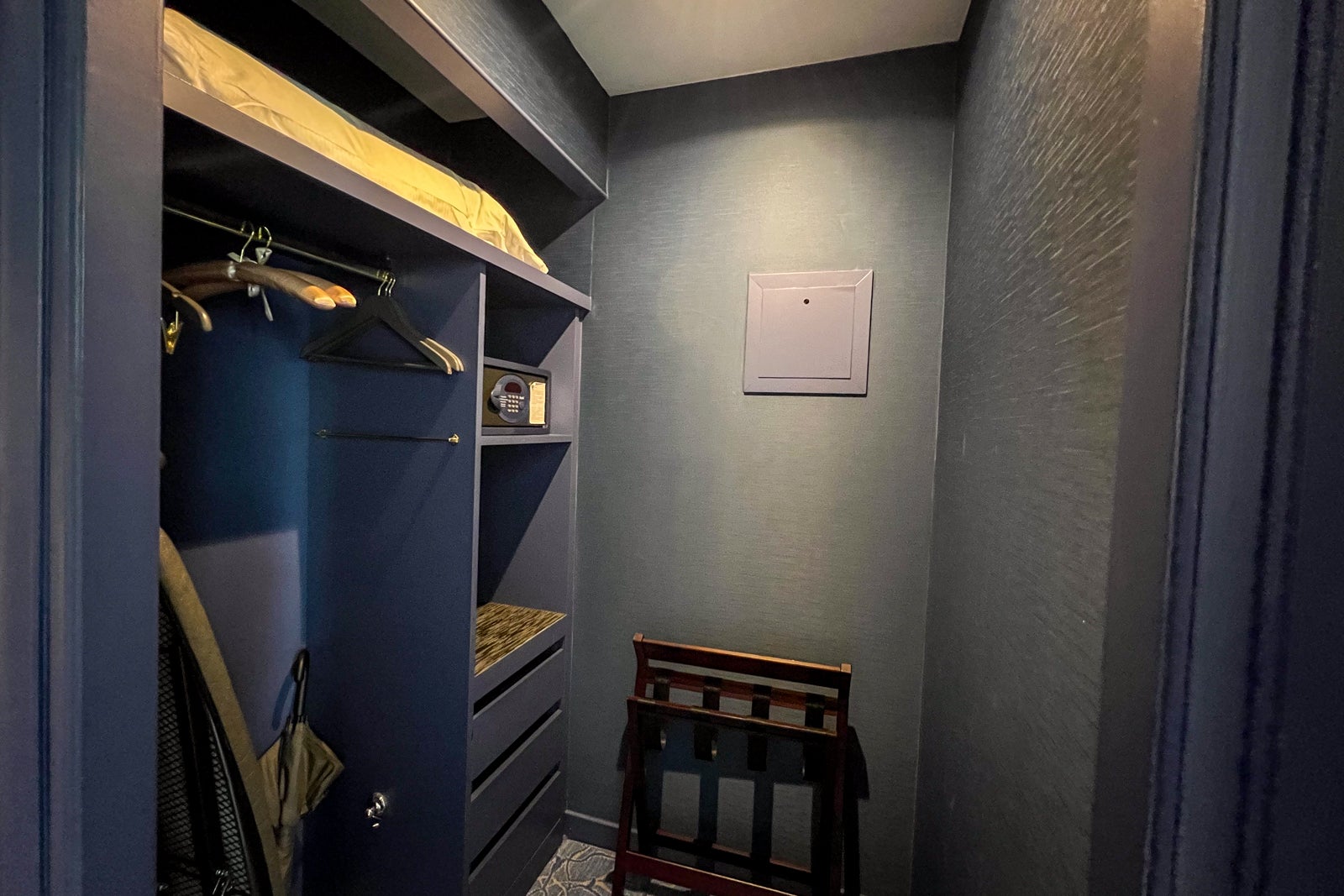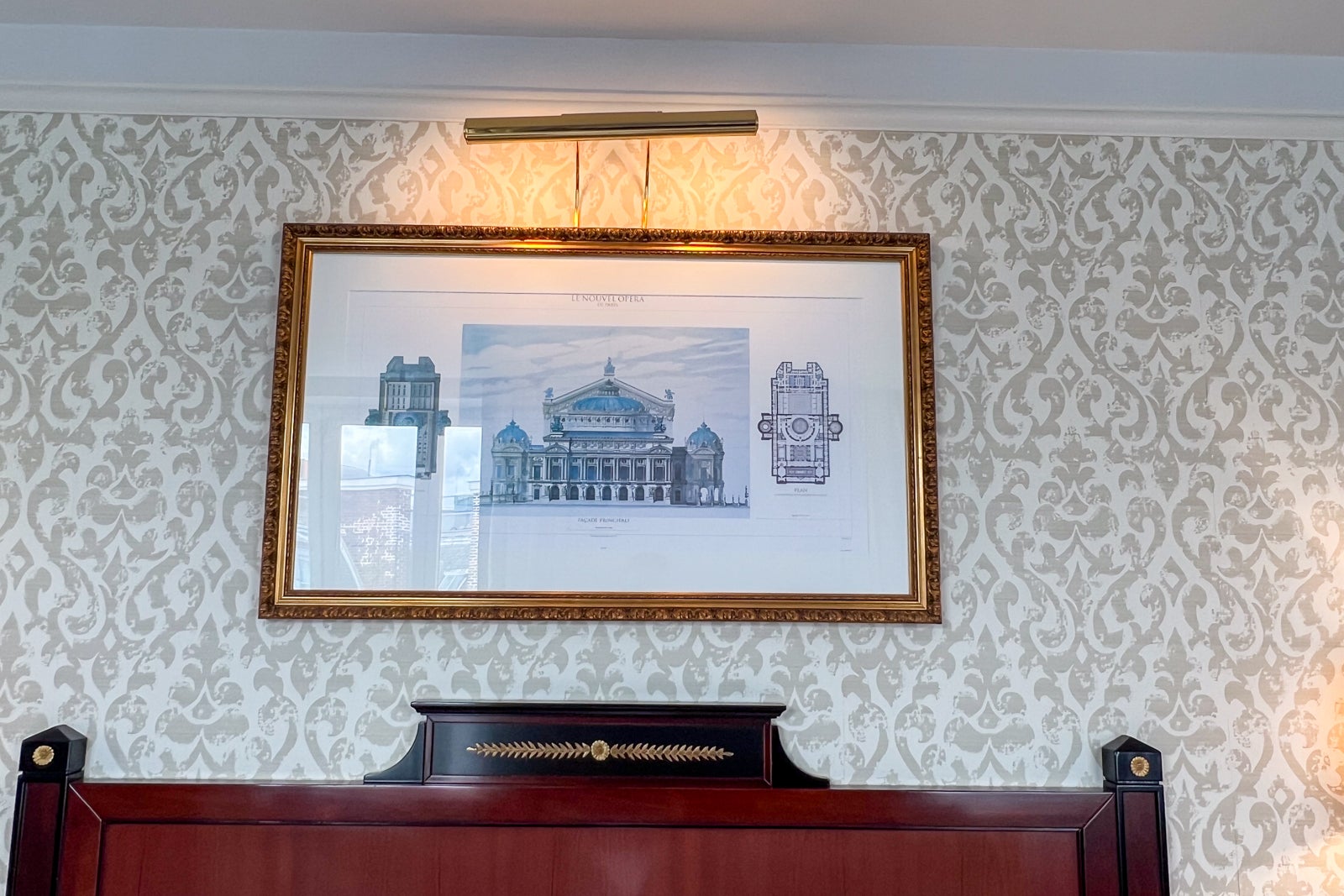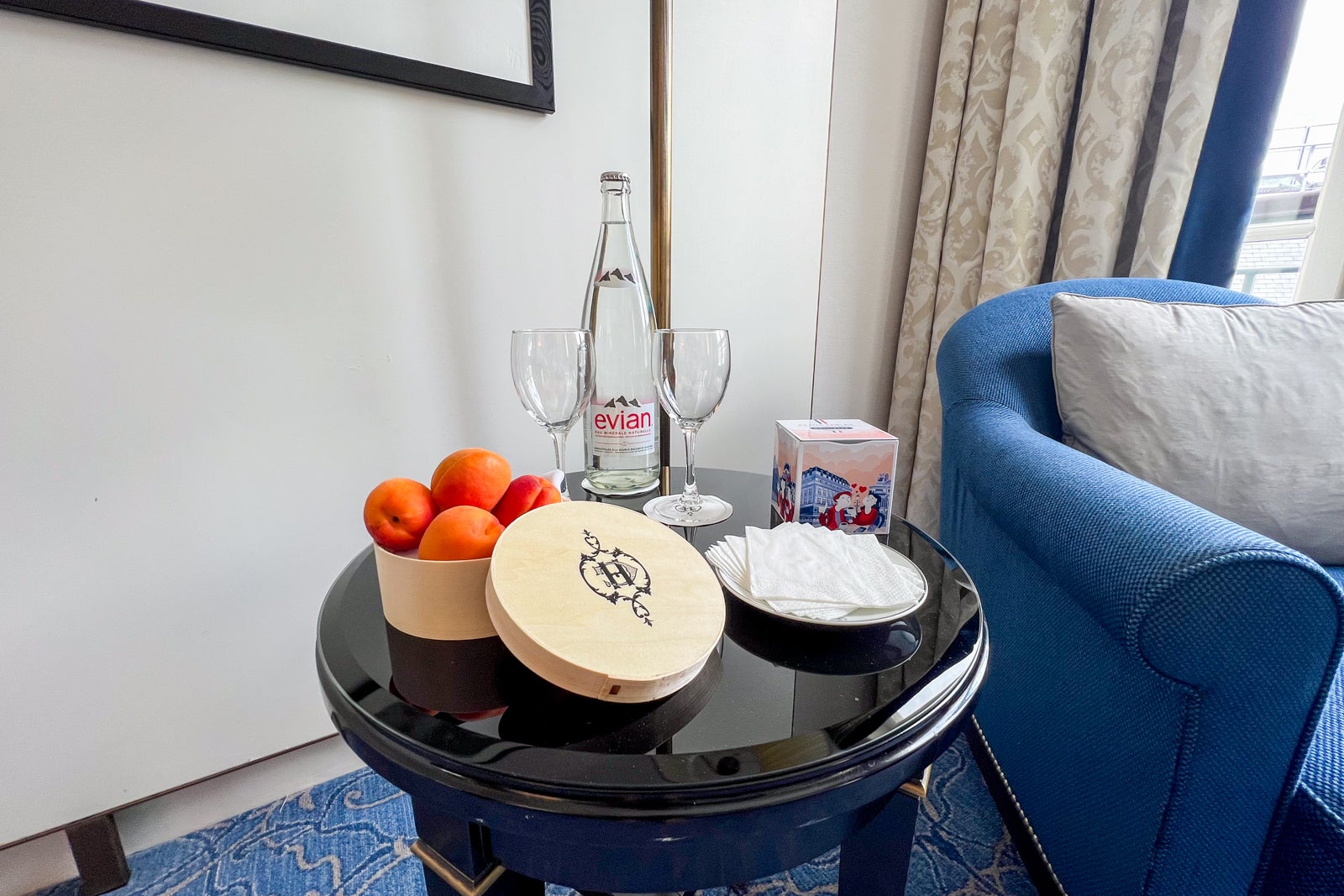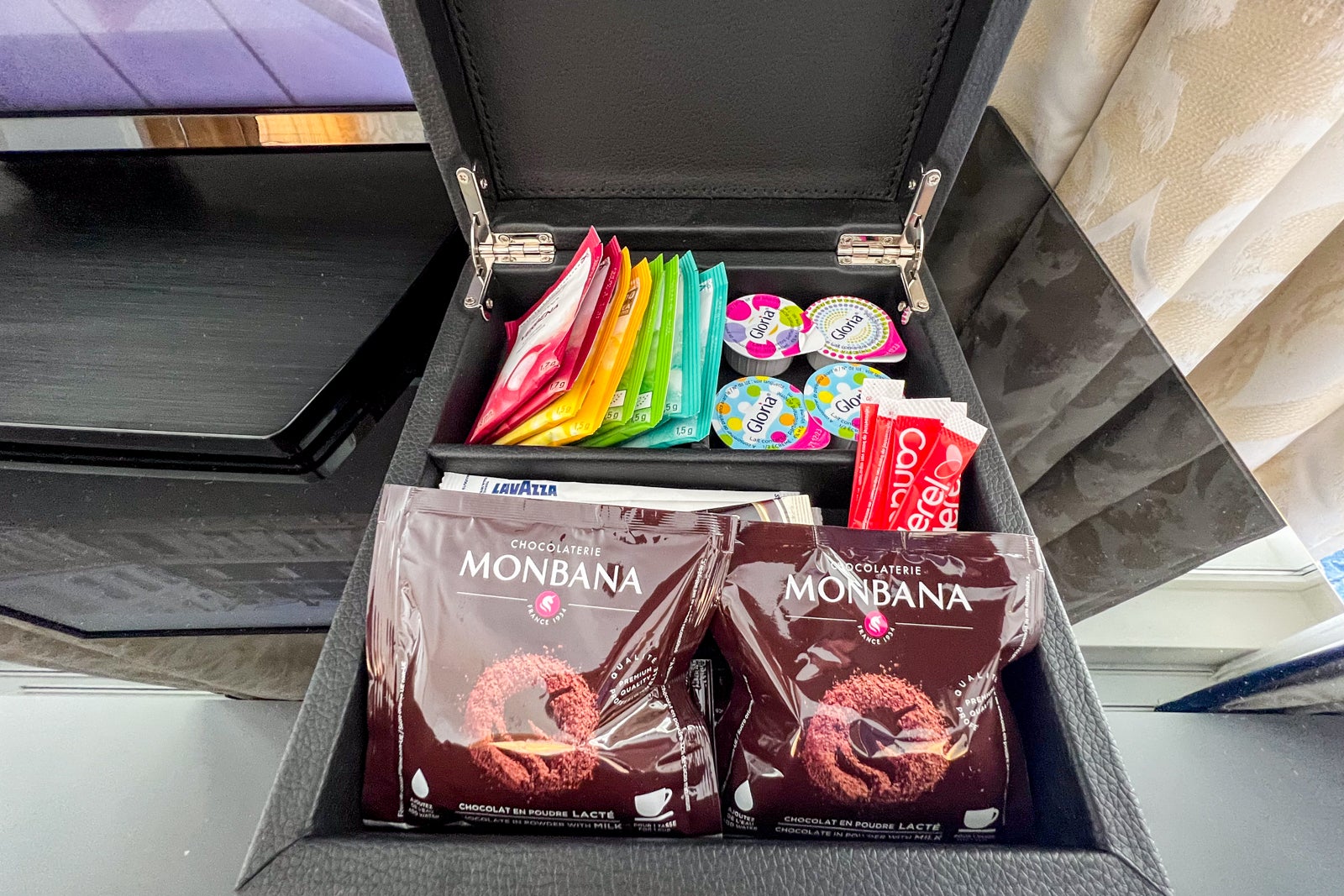 Burnished, neoclassically styled wooden beds and desks imbue a sense of occasion. However, guests will also find all the expected contemporary amenities like flat-screen televisions, fast Wi-Fi and compact but private bathrooms stocked with Byredo's Bal d'Afrique product line.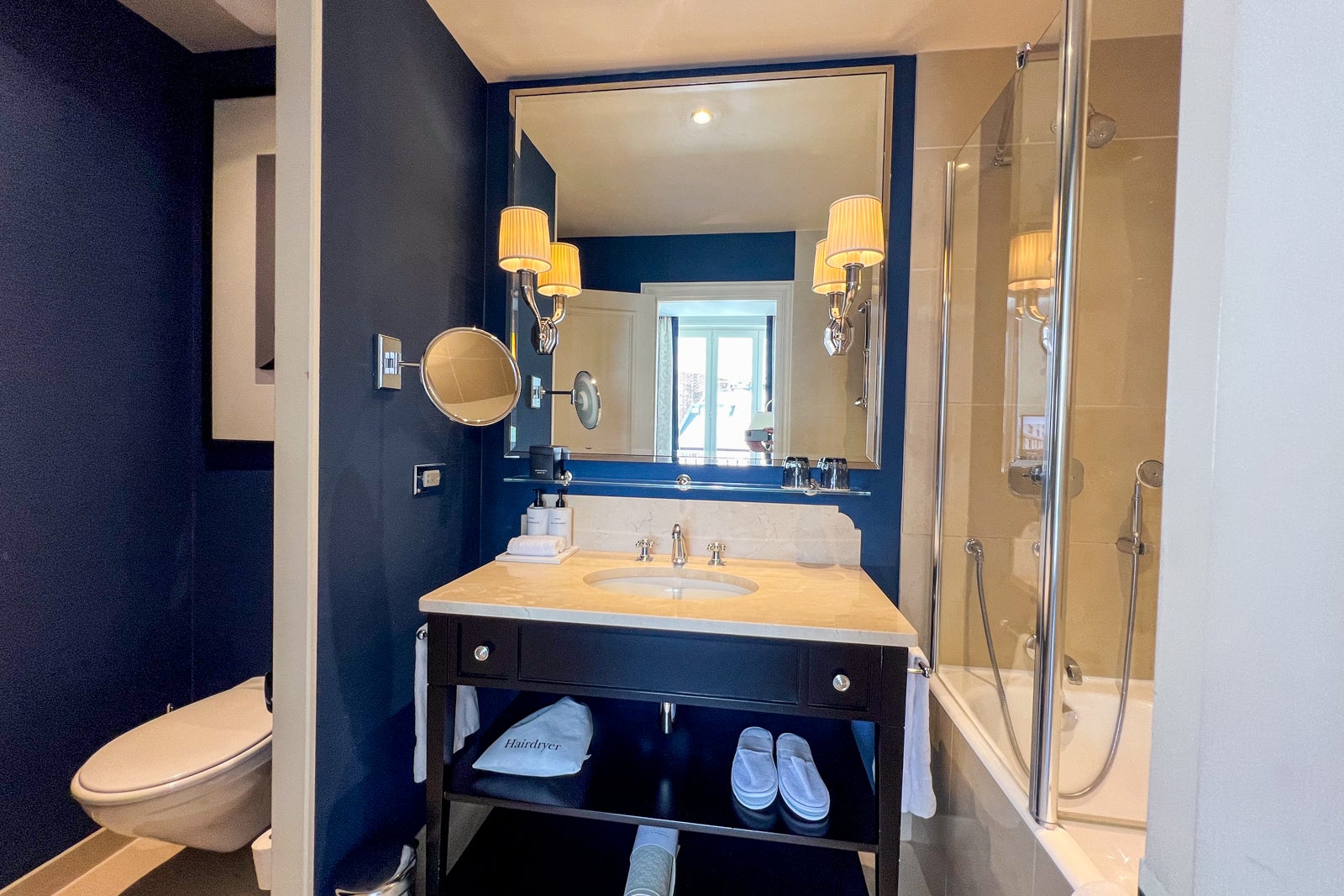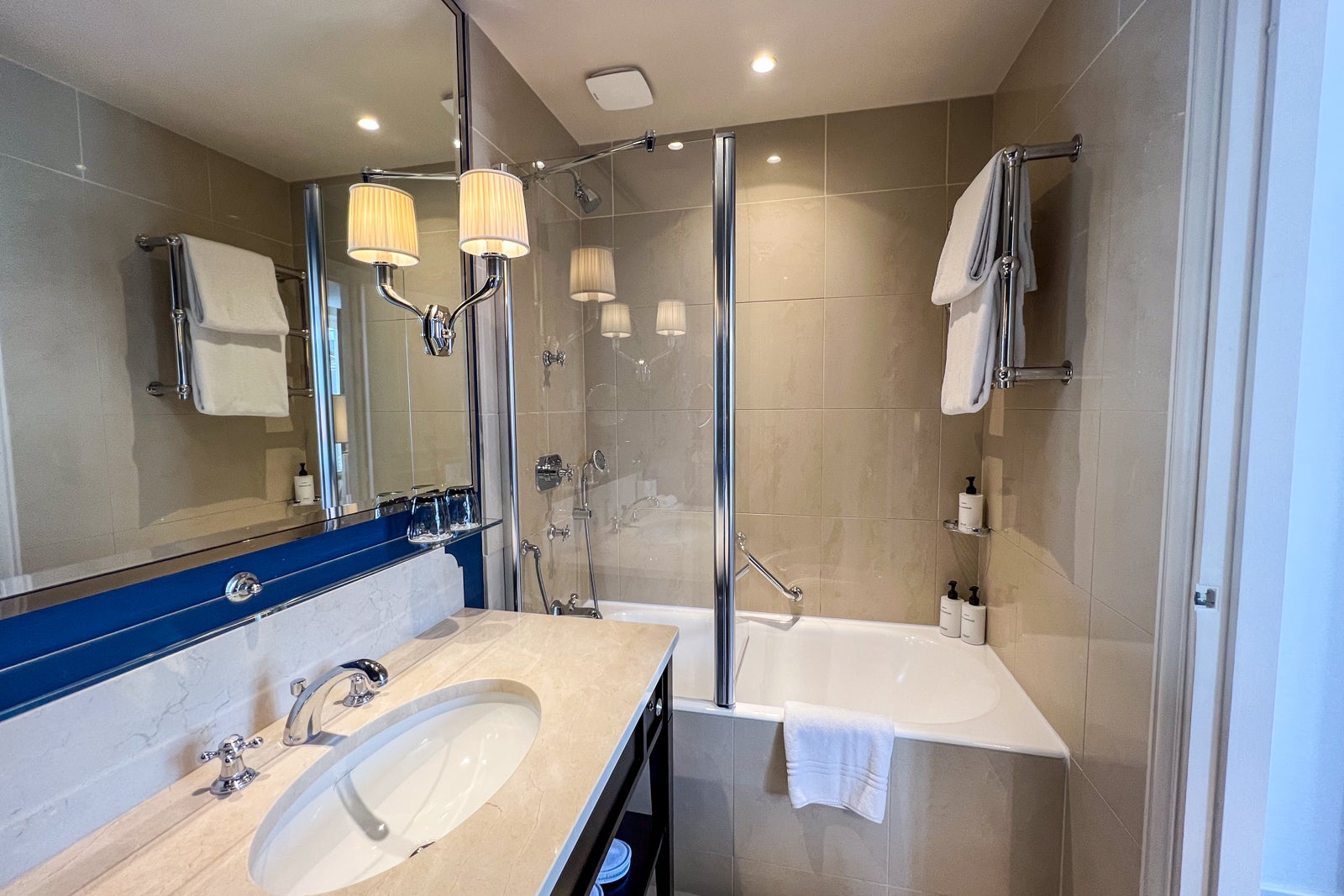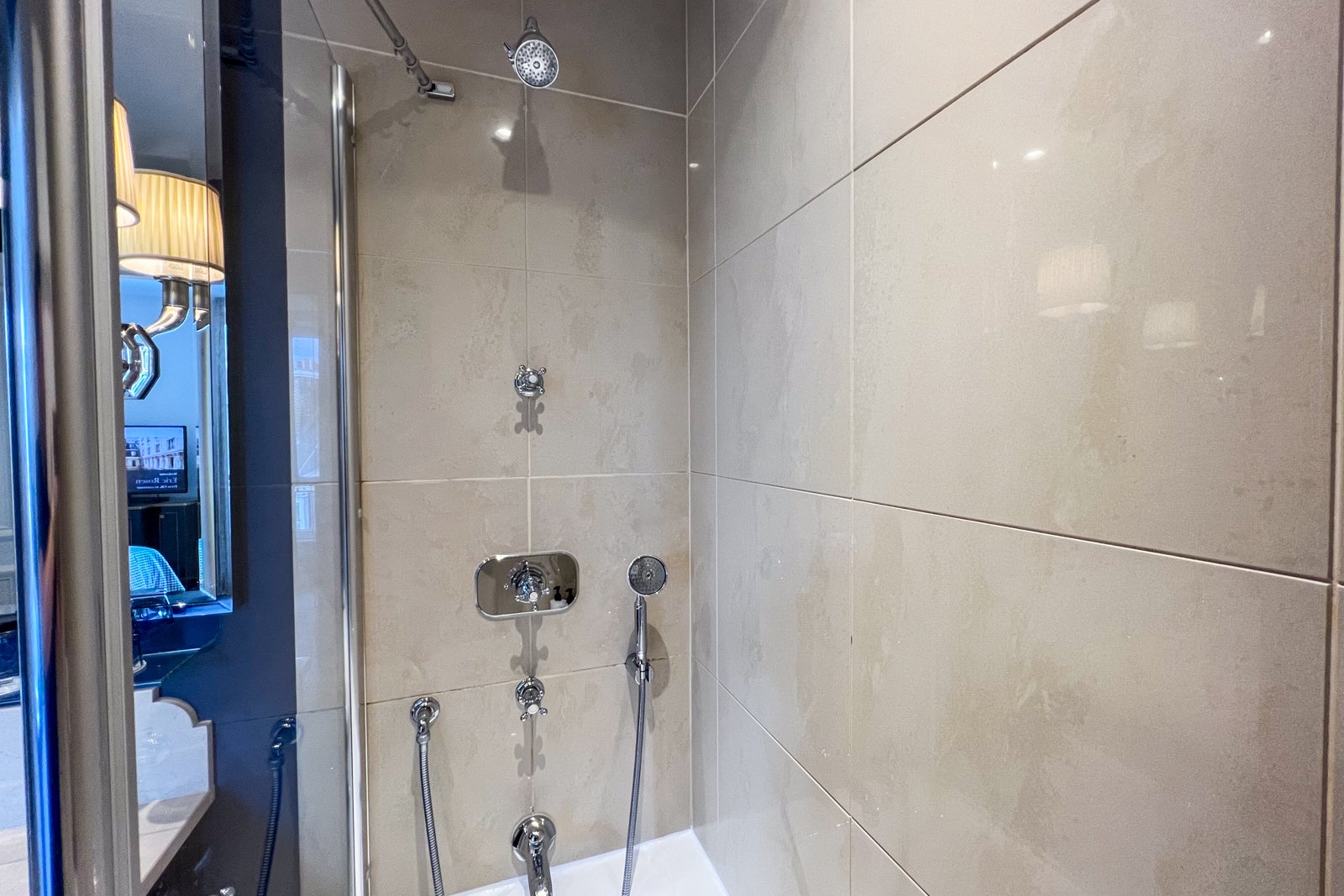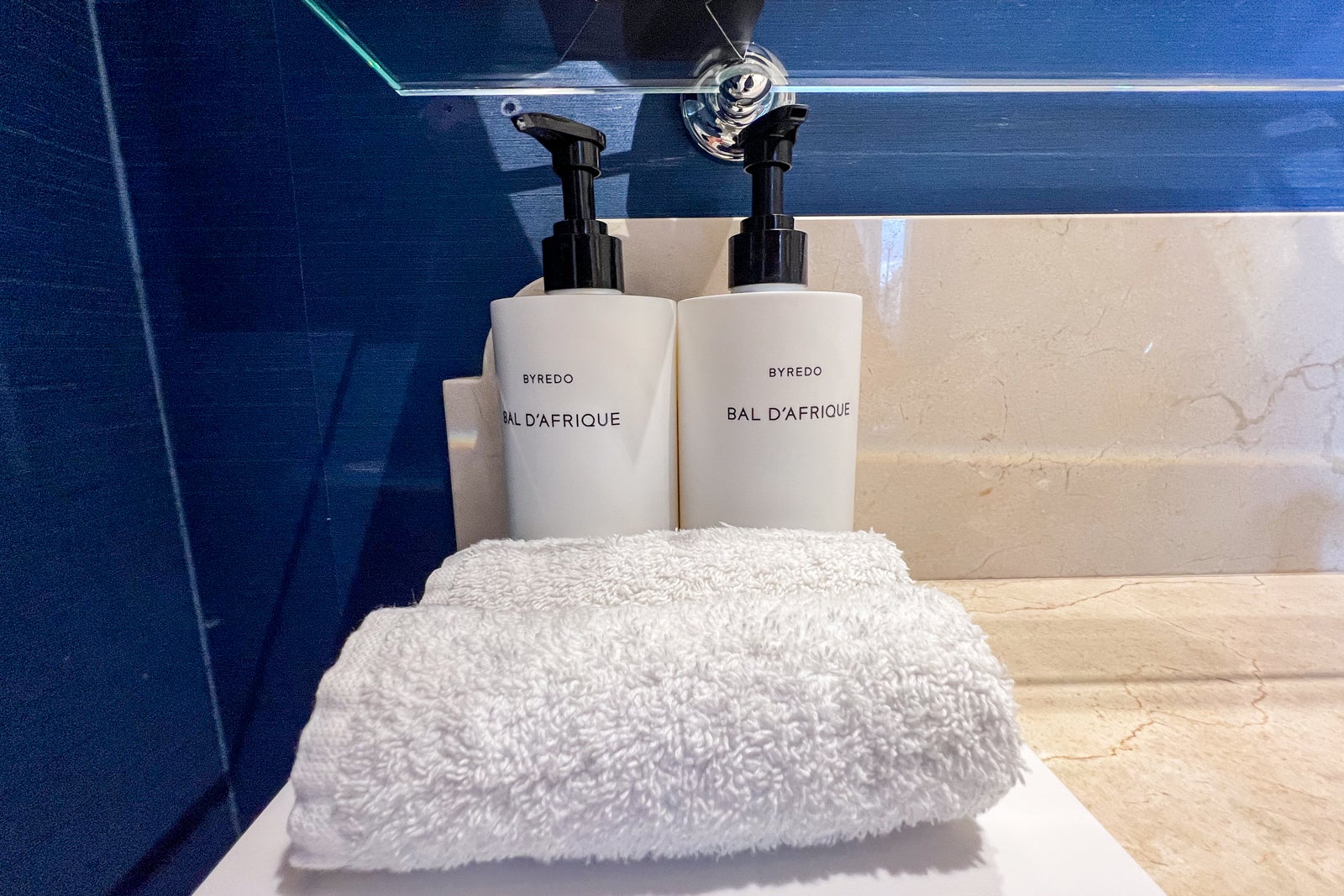 Stay for breakfast, but have lunch and dinner out
Spanning the corner of the hotel bordering the Place de l'Opera and Boulevard des Capucines, Cafe de la Paix is a historic landmark. It deserves a visit, even if only to marvel at its gilt columns and frescoed ceilings.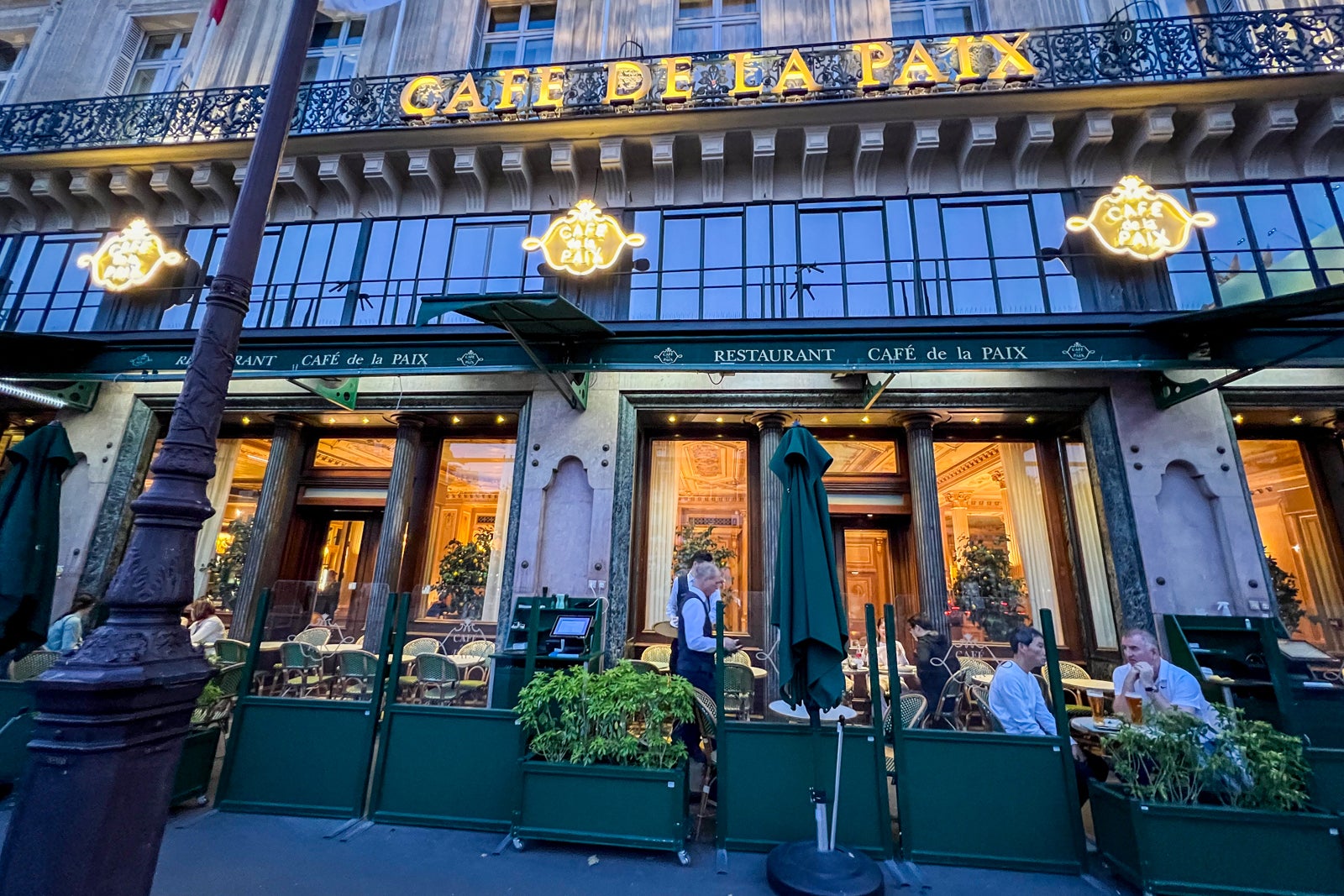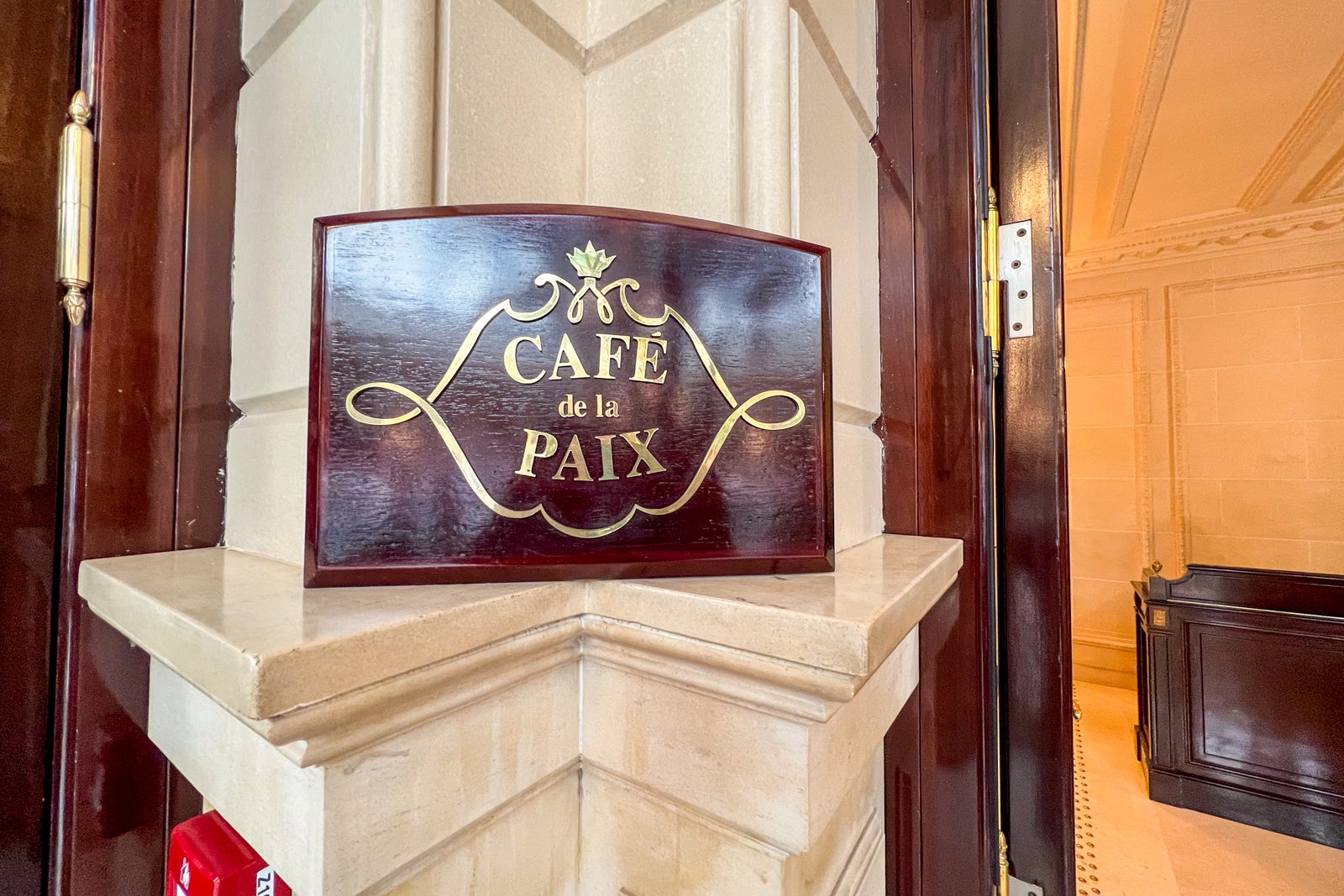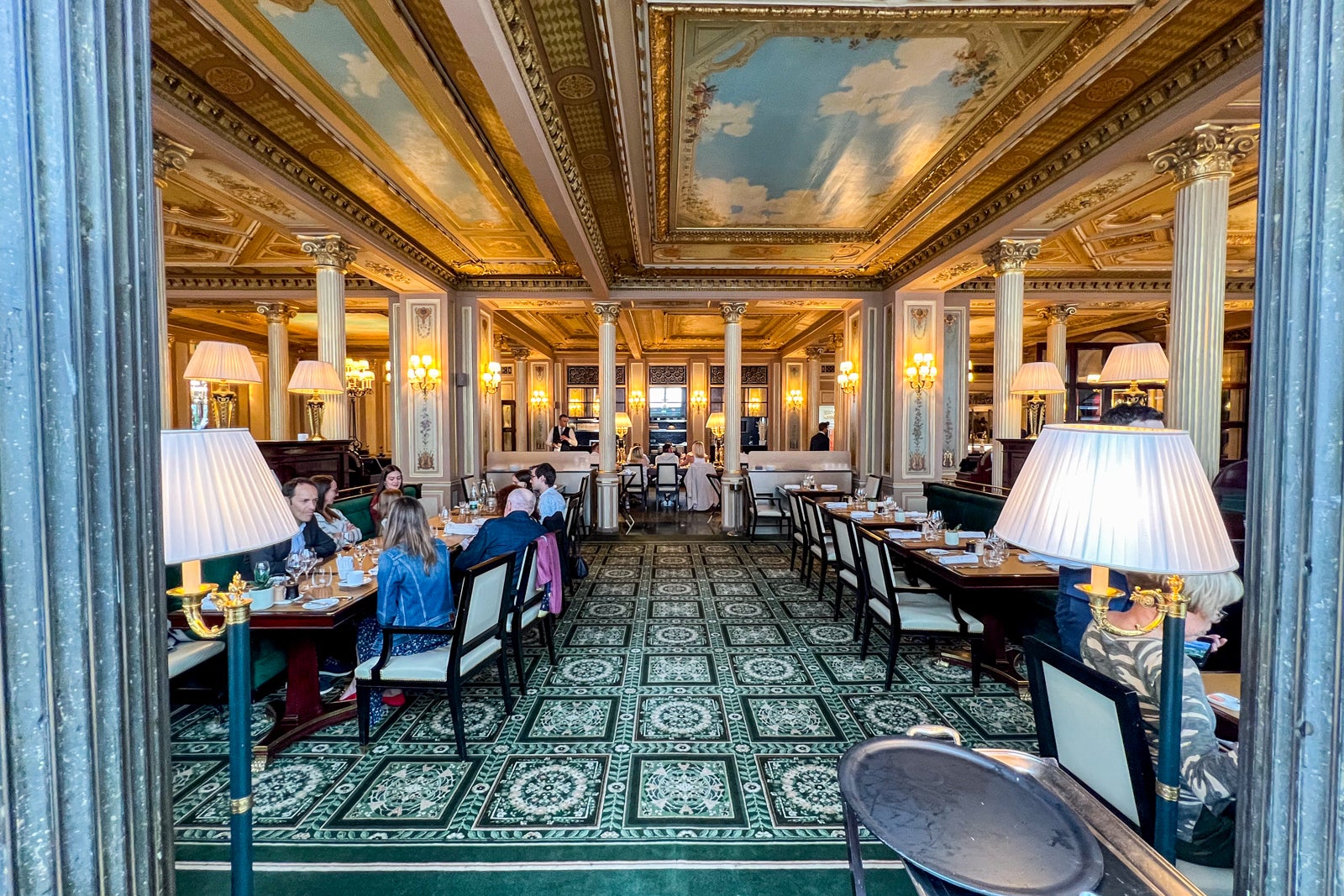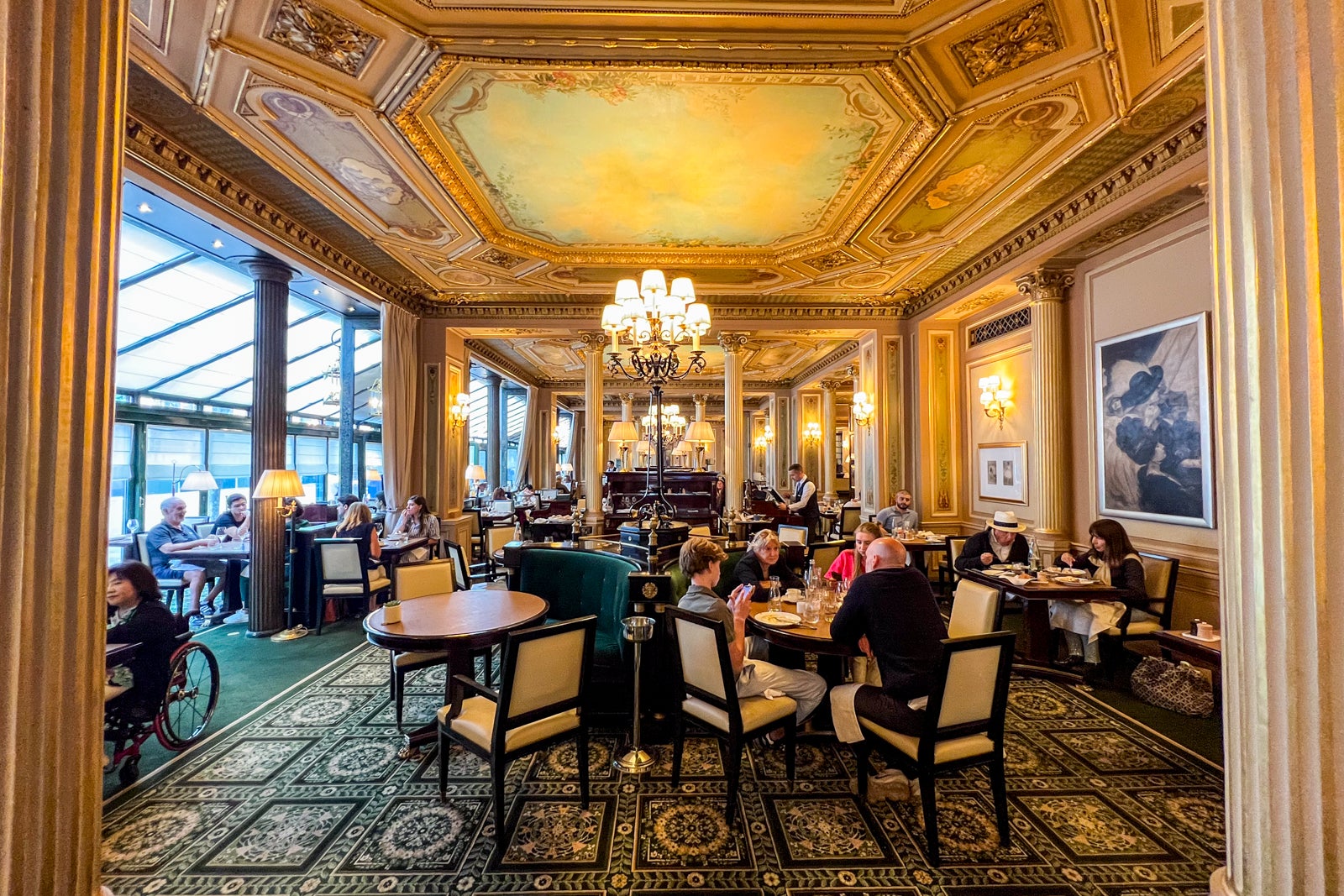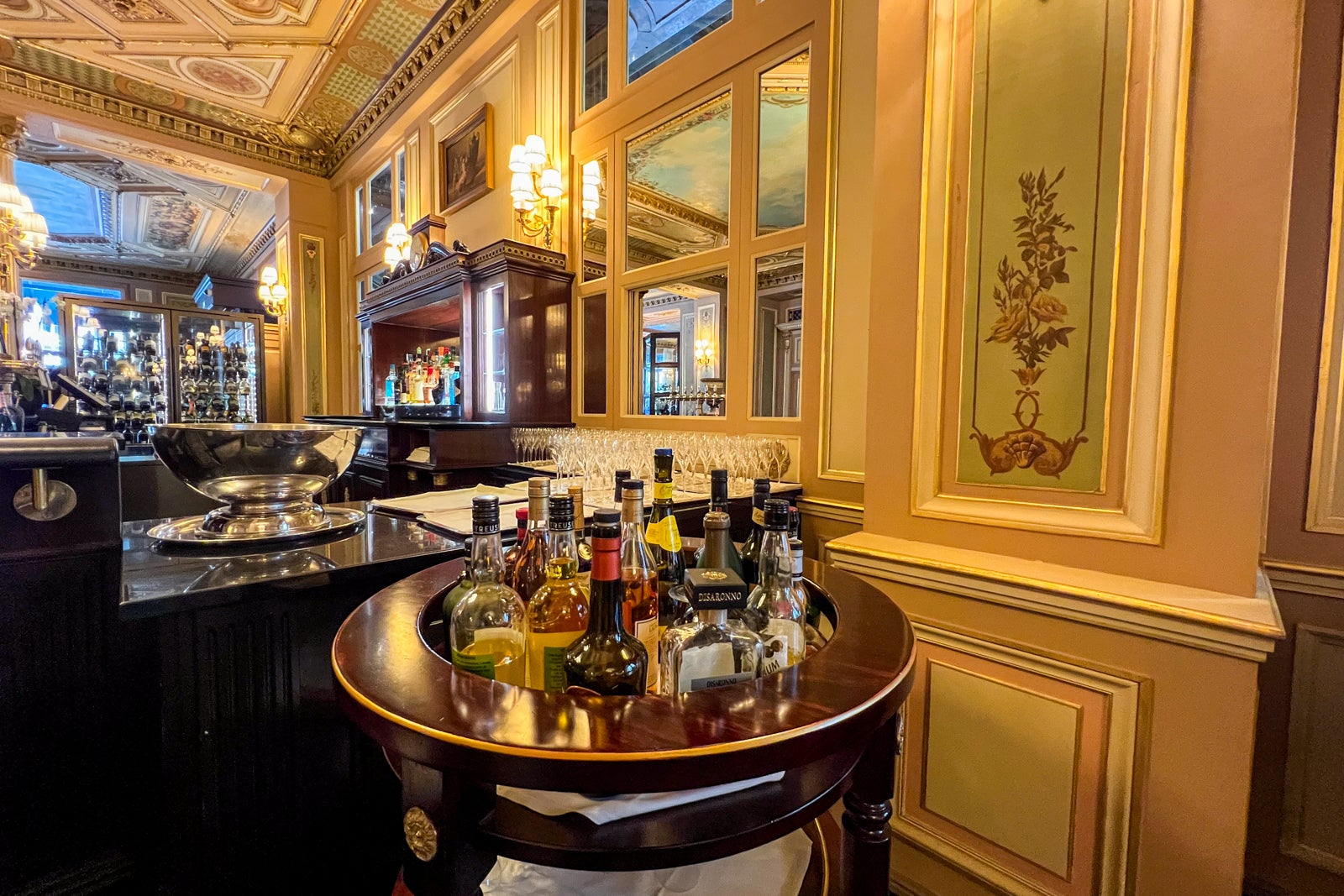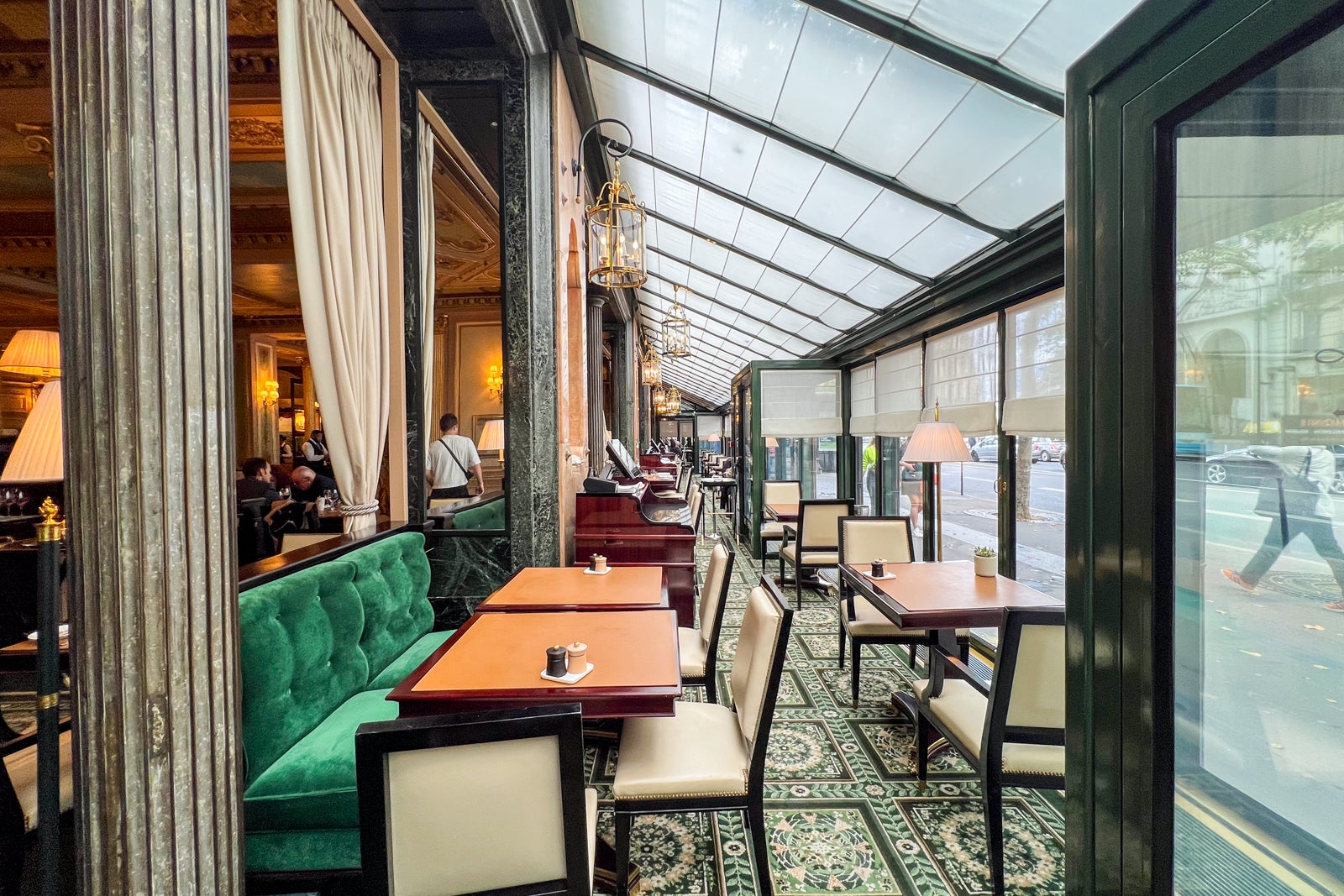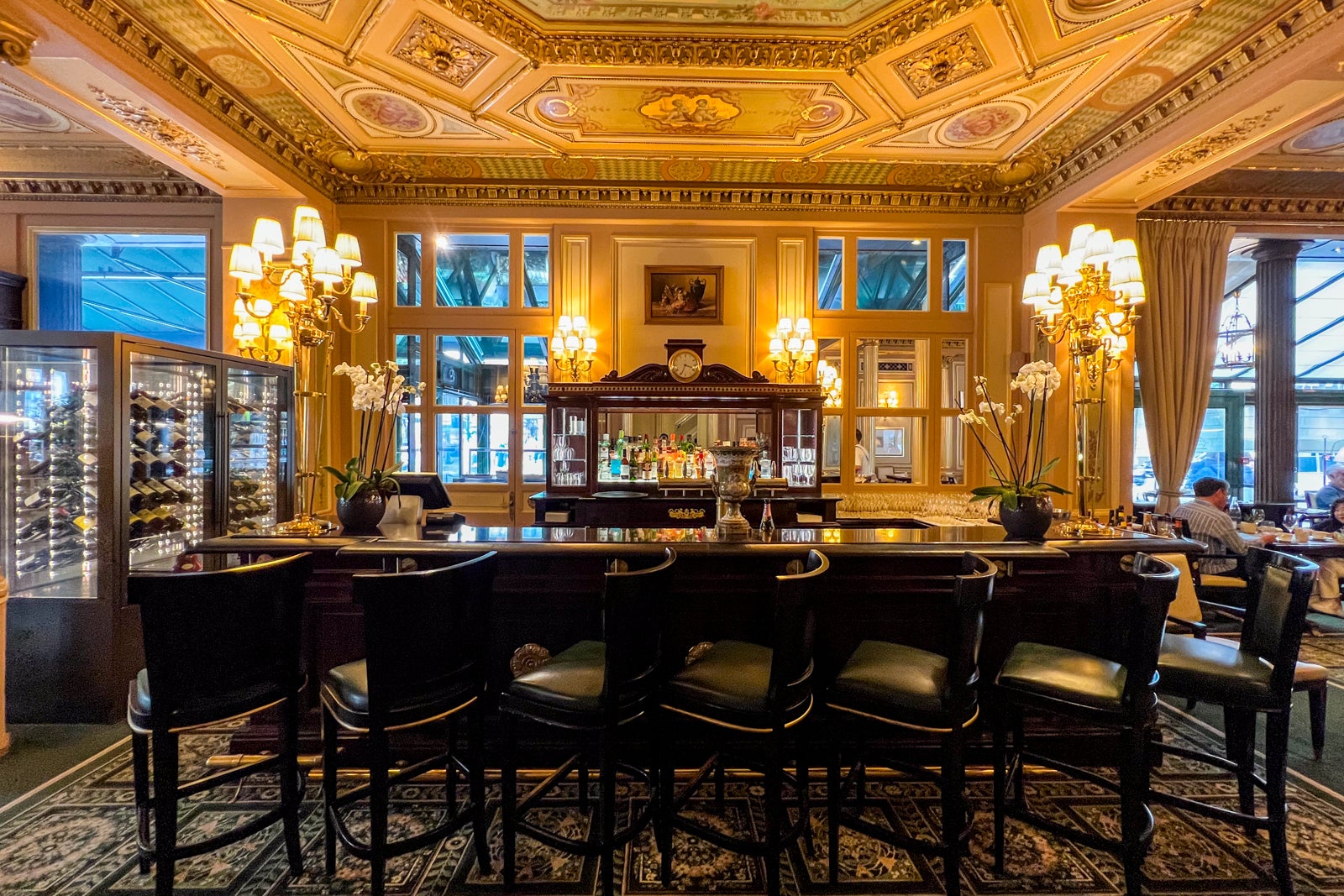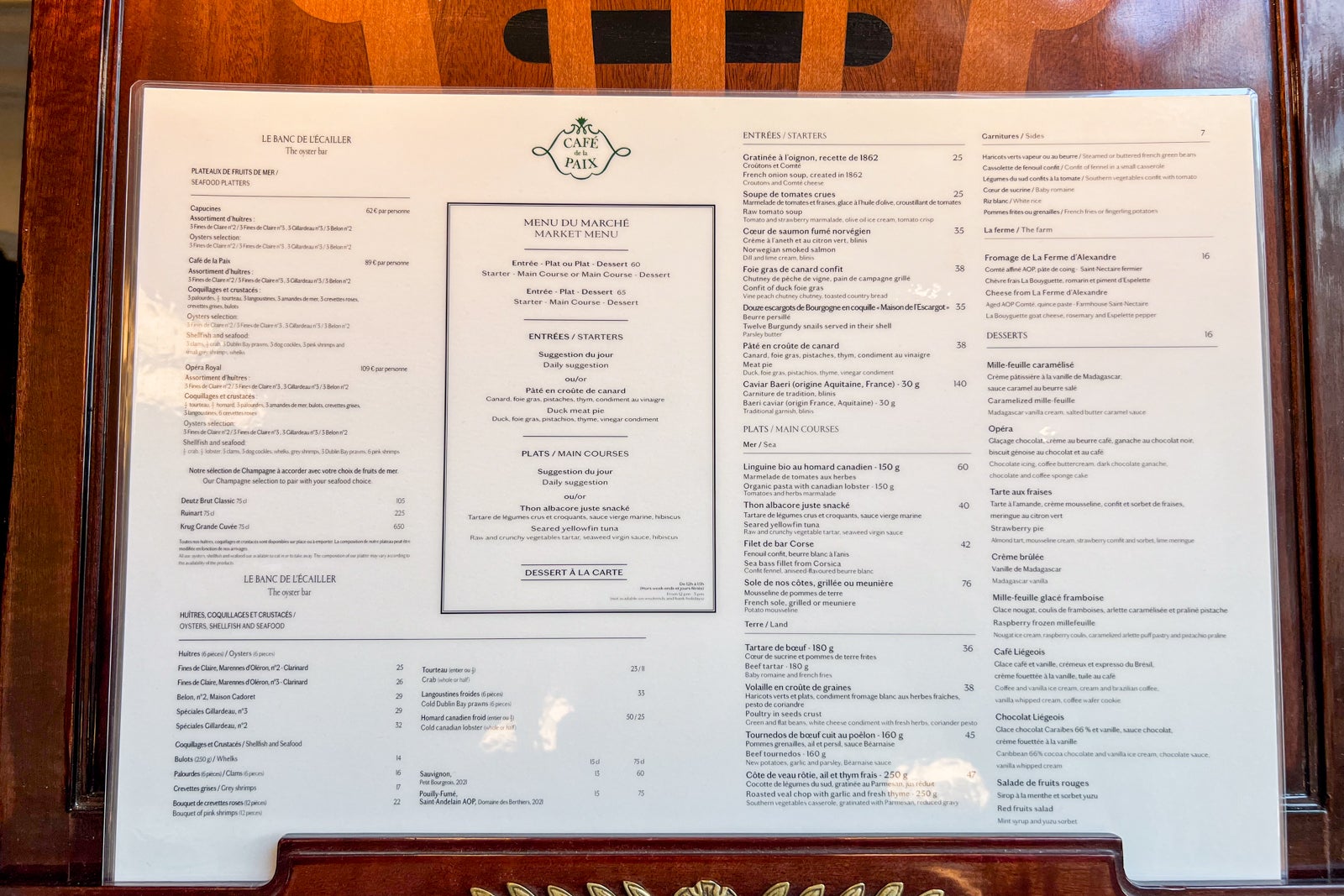 The menu is a veritable almanac of famous French dishes, from Nicoise salad (25 euros or $28) and French onion soup (25 euros or $28) to pan-seared beef with bearnaise sauce (45 euros or $50) and sole meuniere (76 euros or $84). That said, if you've come to Paris to indulge your gourmand appetites, it's better to explore some of the city's up-and-coming corners and cafes. 
The extensive breakfast buffet — which includes cold dishes like fruits, cheeses, cereals and yogurt along with made-to-order omelets and sides like bacon and sausages — costs 45 euros ($50).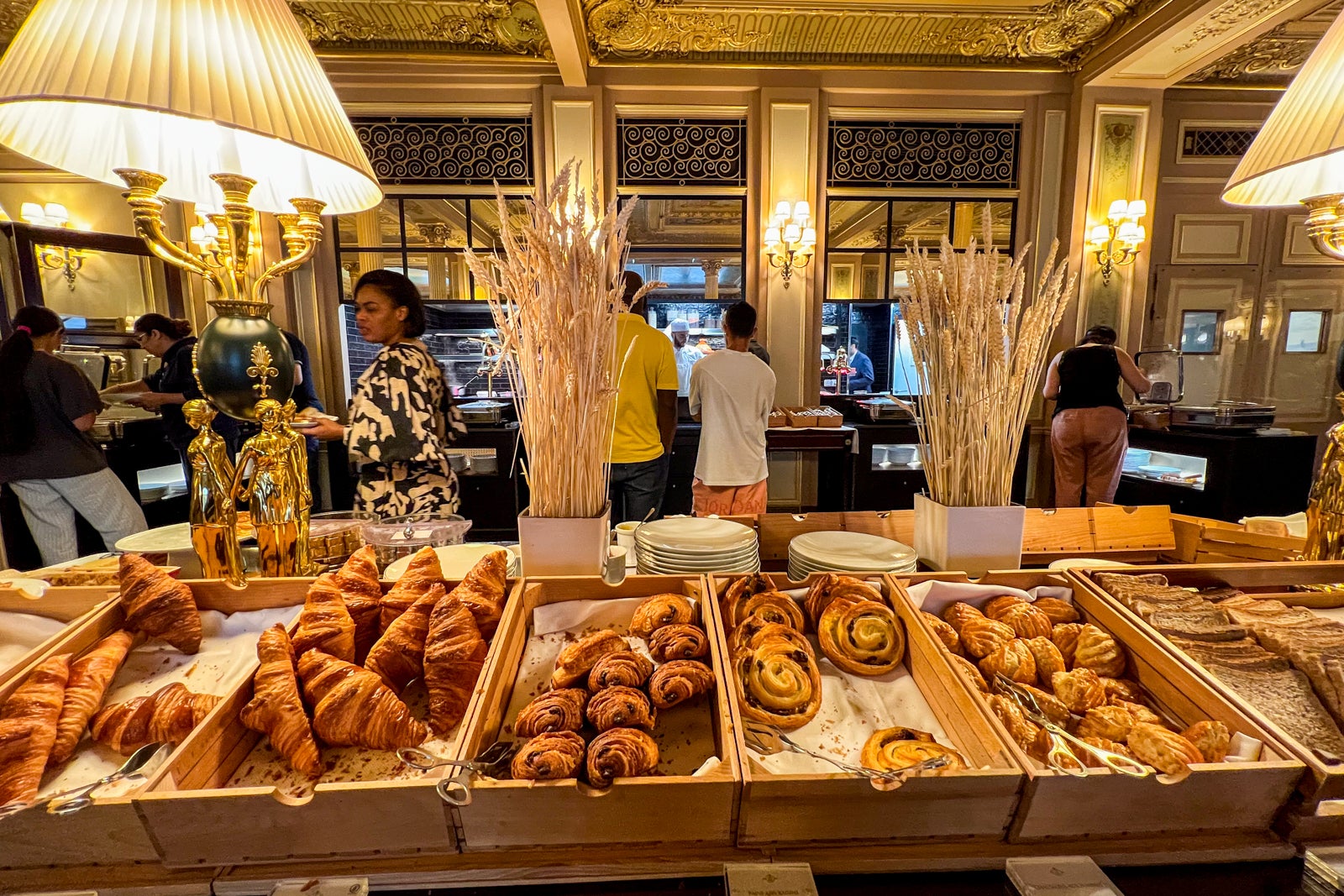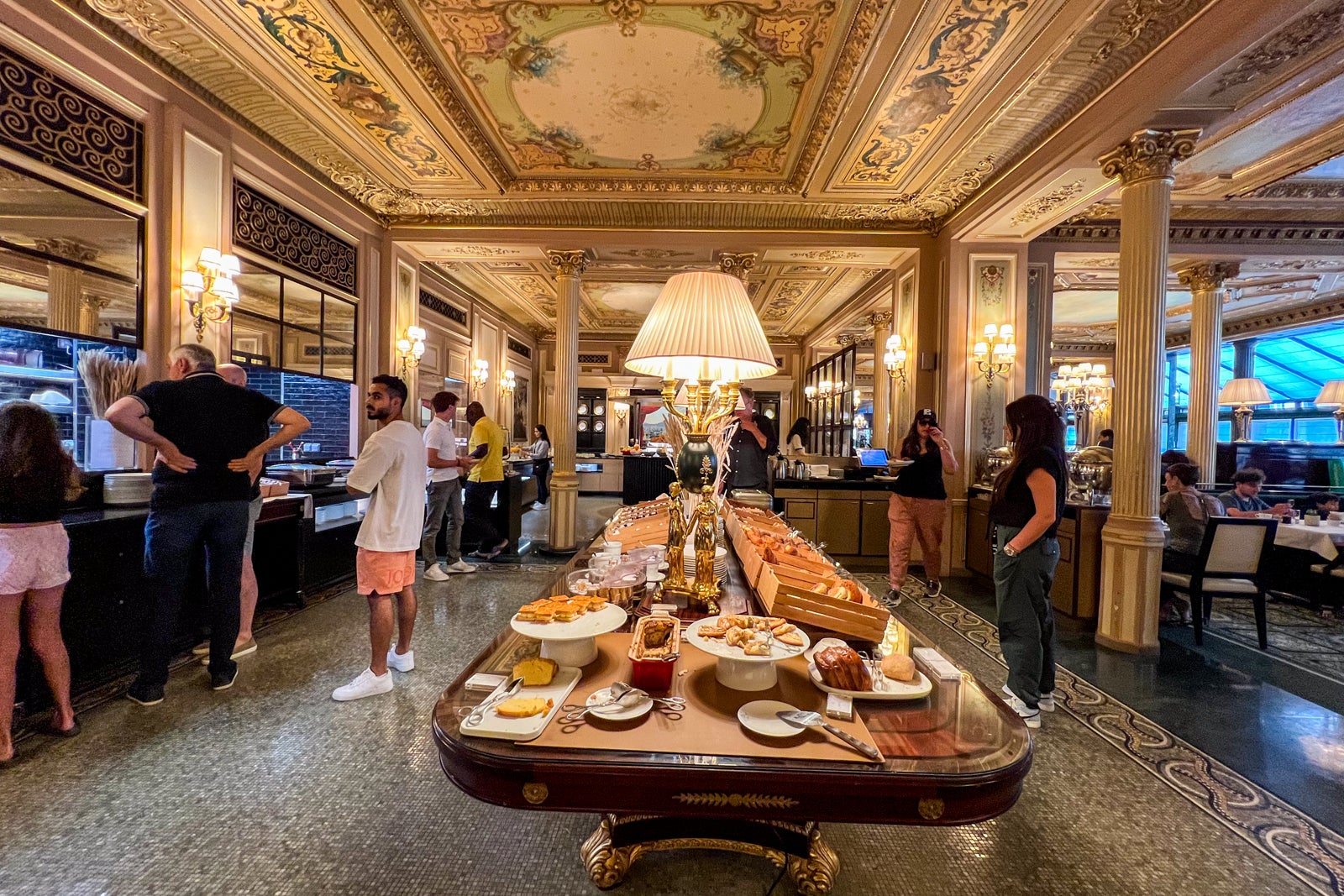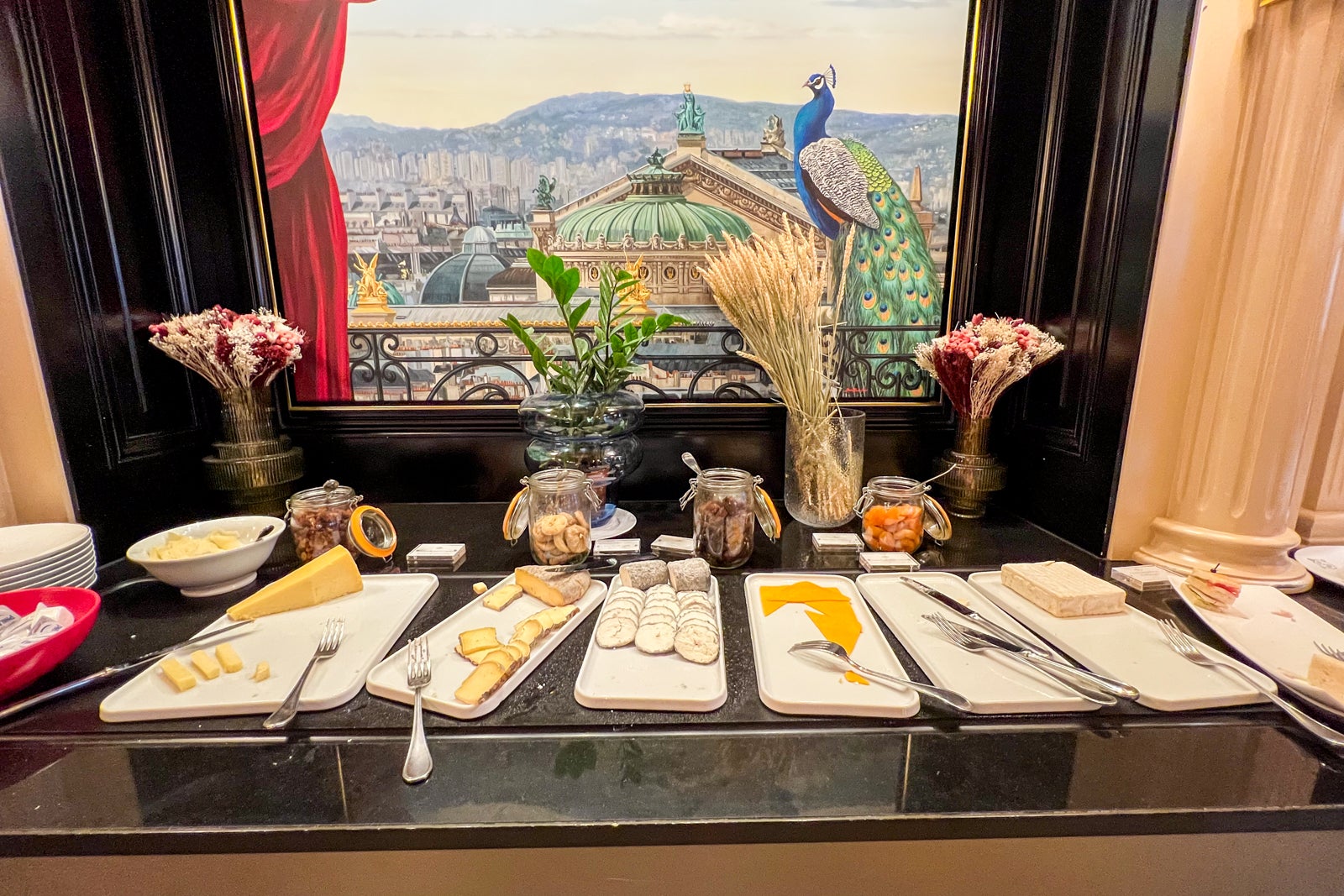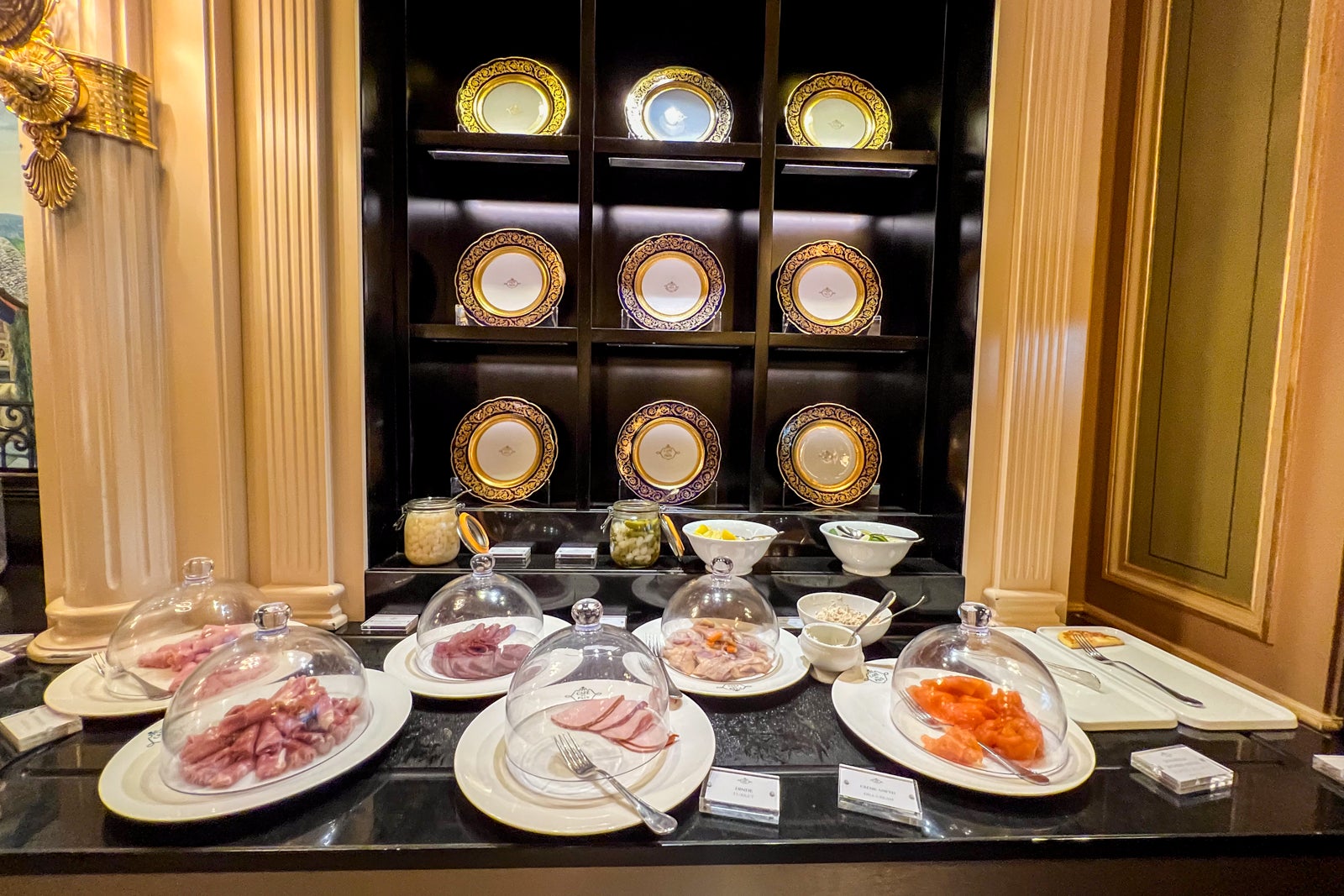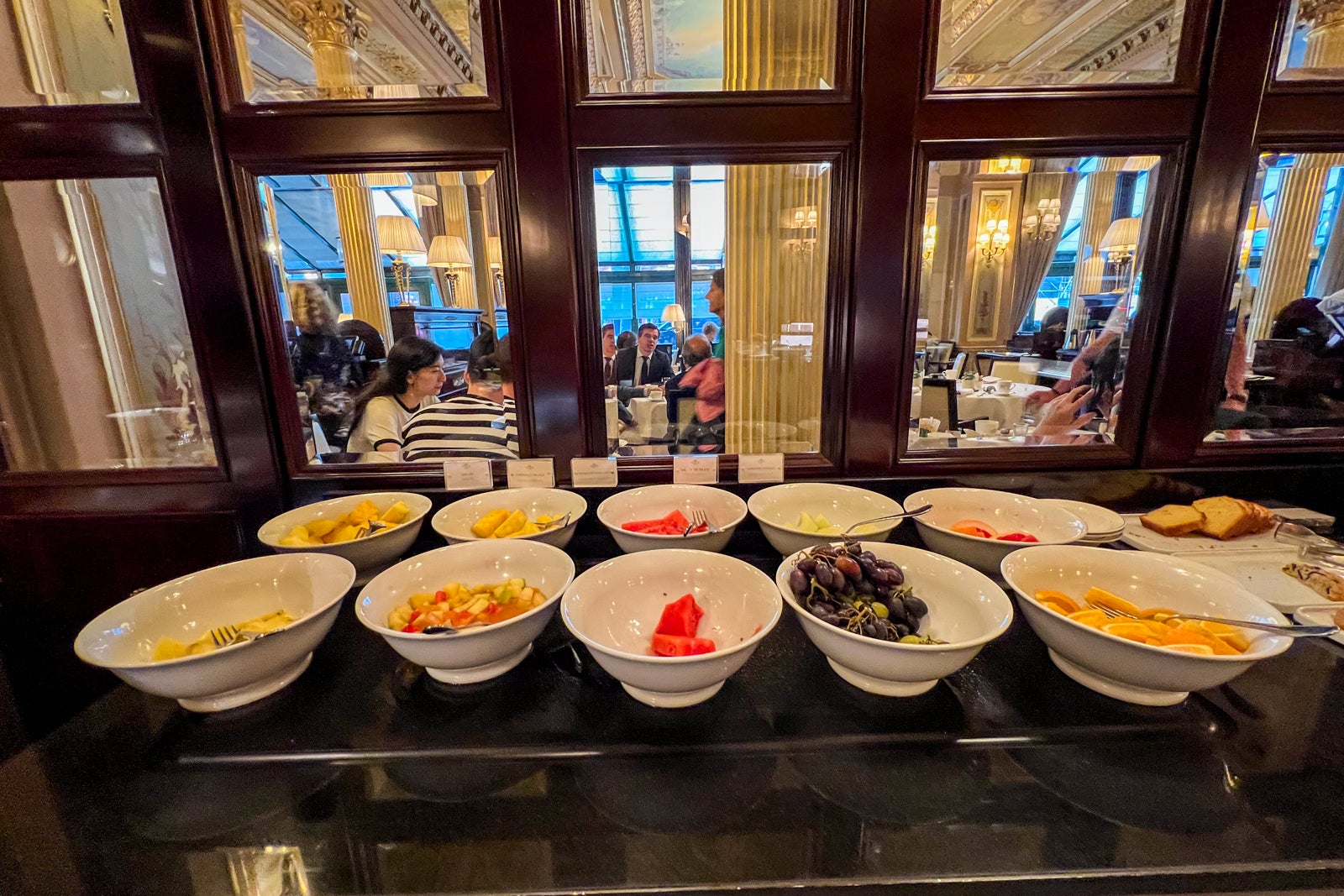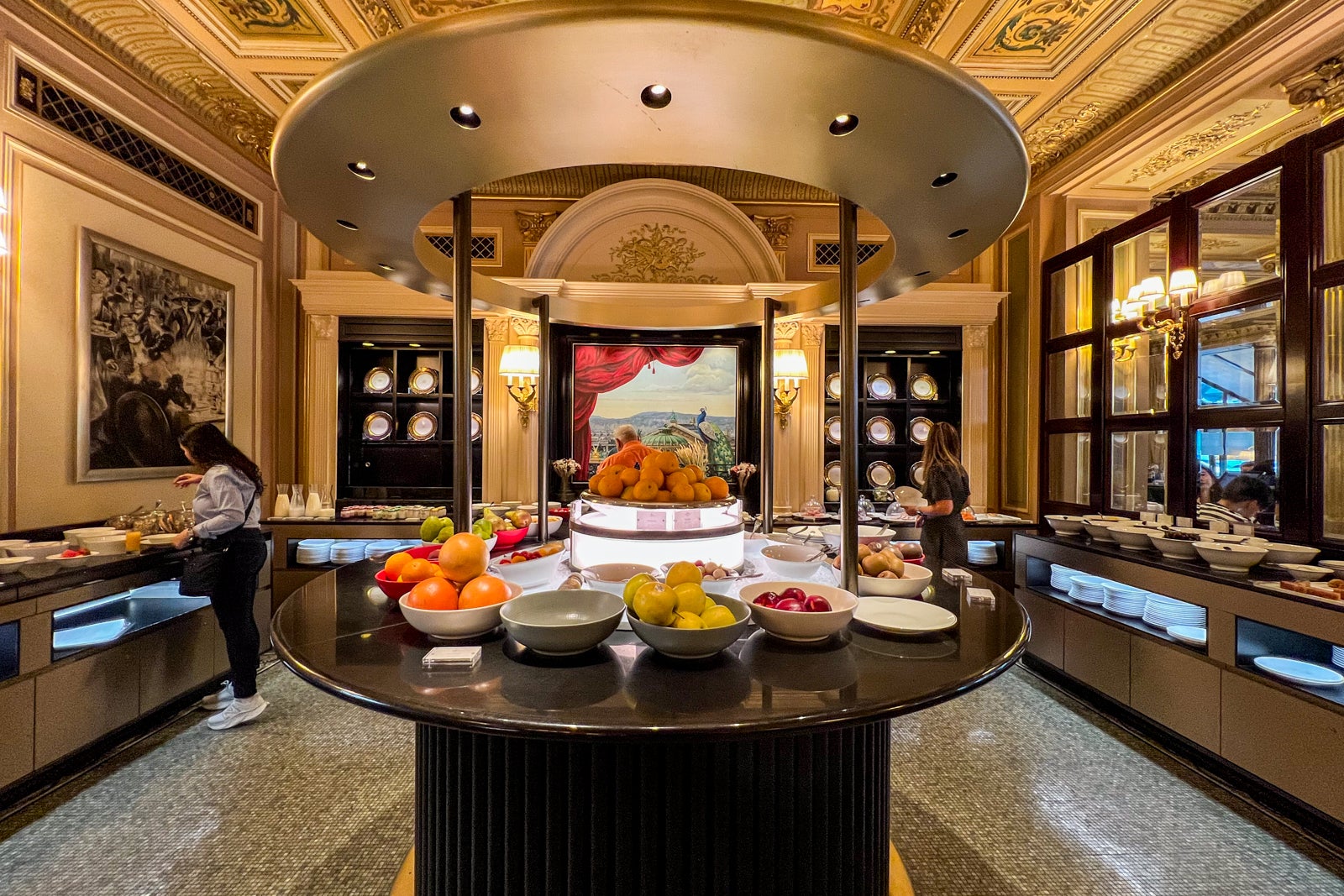 You can get away with spending far less, though. An omelet with the works plus a side of toast and a cappuccino came to 21 euros ($23). It's not cheap, but it's a hearty way to start the day.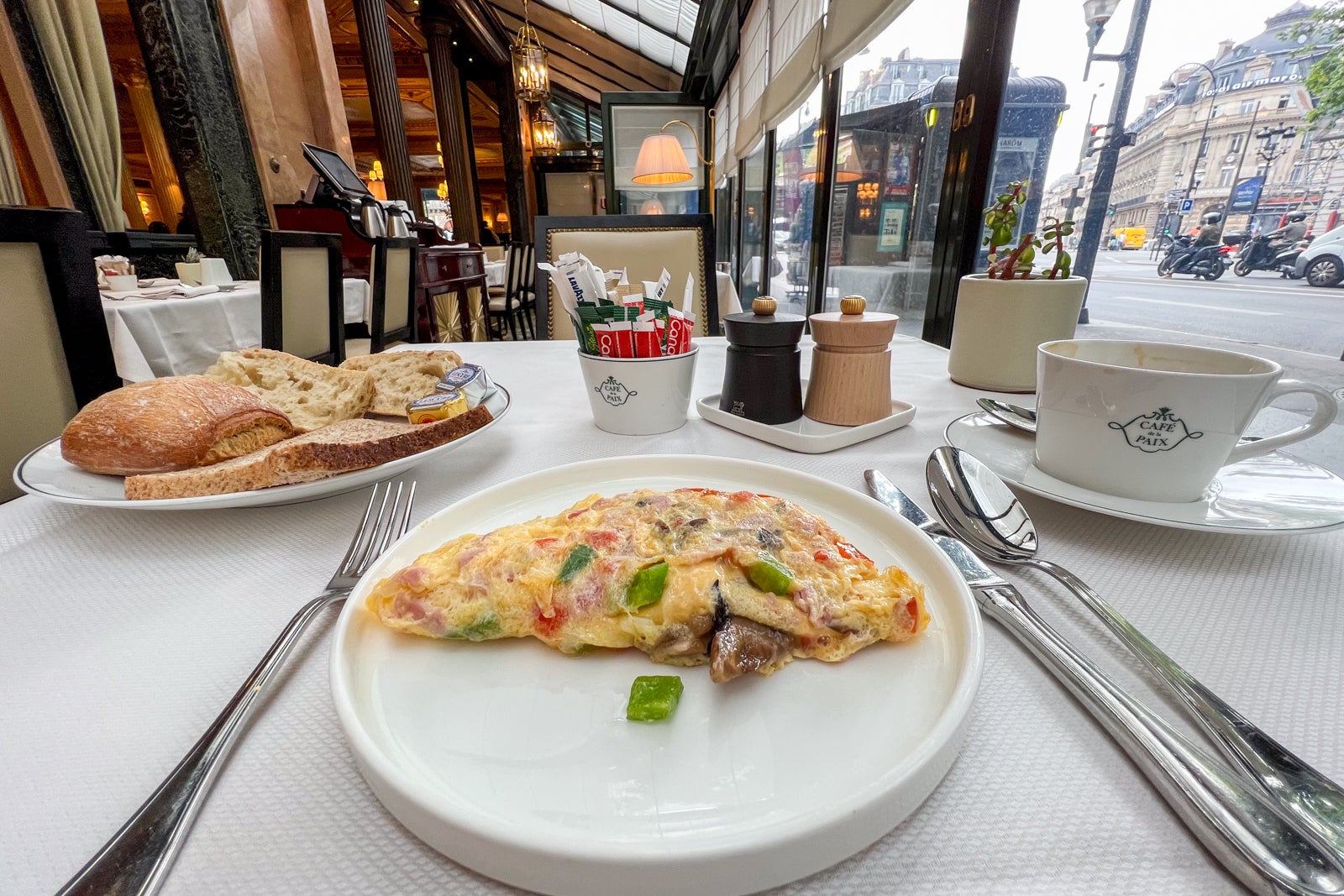 The hotel's light-filled and ficus-dotted winter garden, La Verriere, remains a place to see and be seen — especially around tea time when mouthwatering pastries are on offer.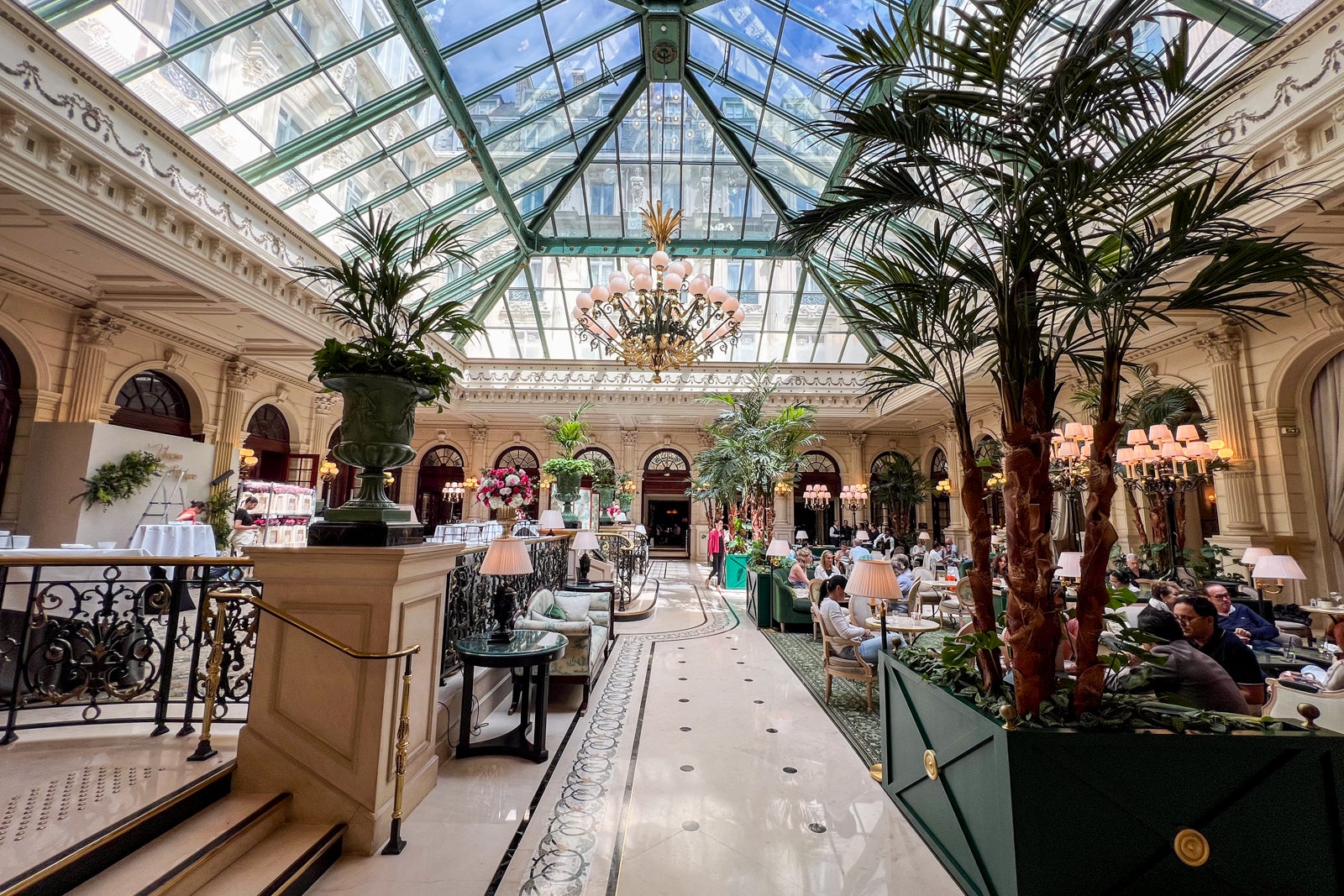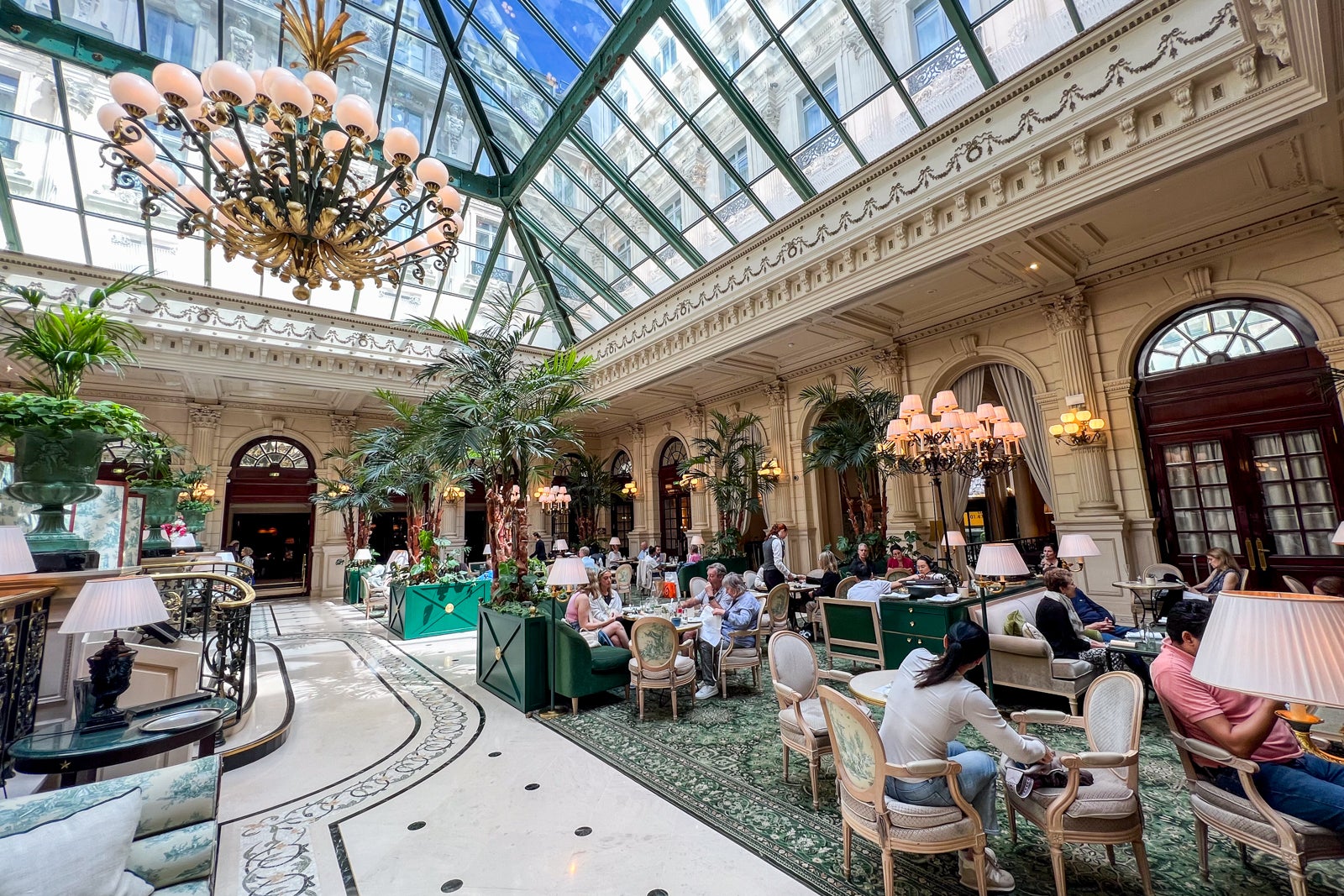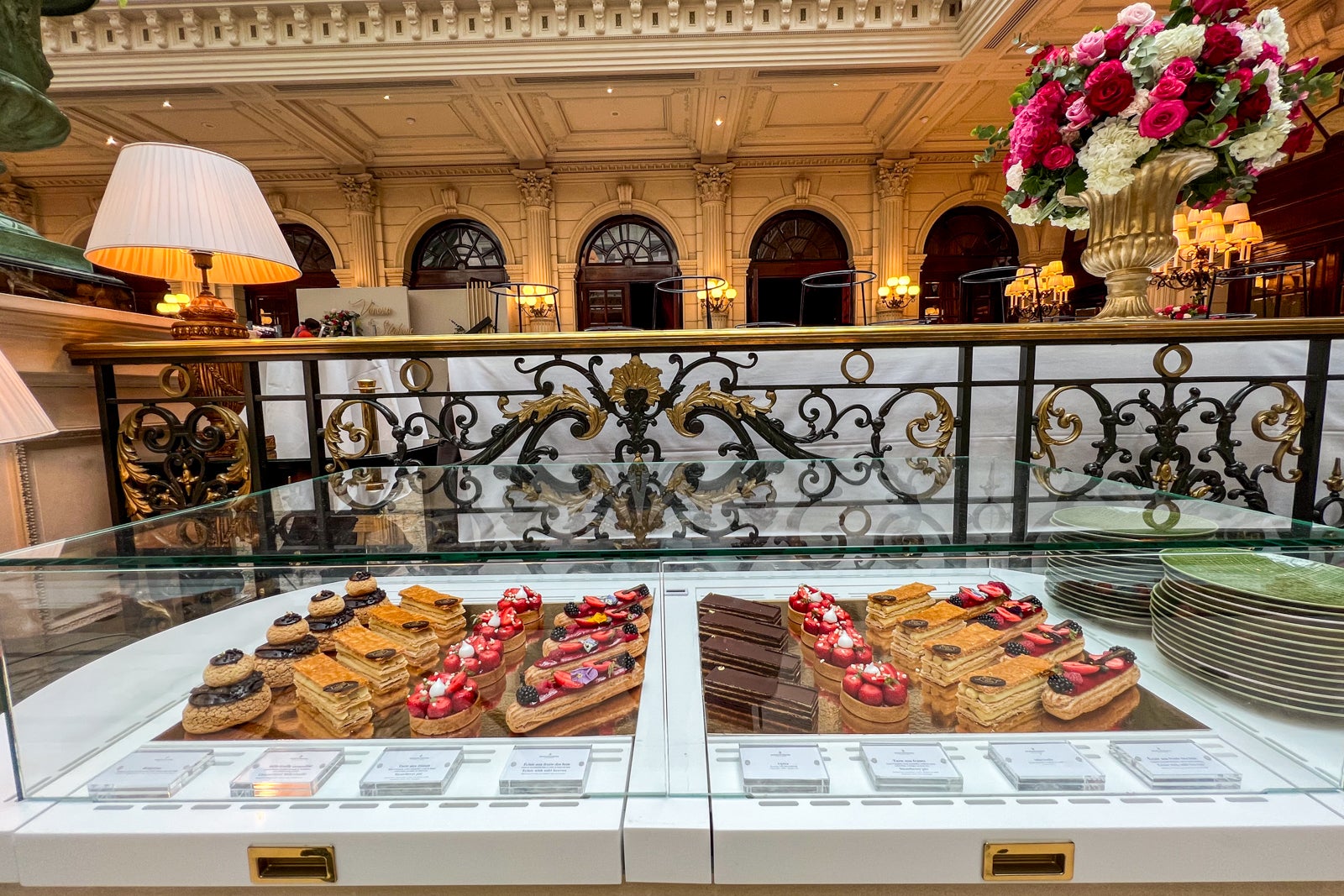 The clubby bar, tucked into the back corner of the ground floor, has a menu of high-end classic cocktails. A planter's punch, an Old-Fashioned and a margarita all cost 24 euros ($26.50). There's also a selection of items from Cafe de la Paix's menu.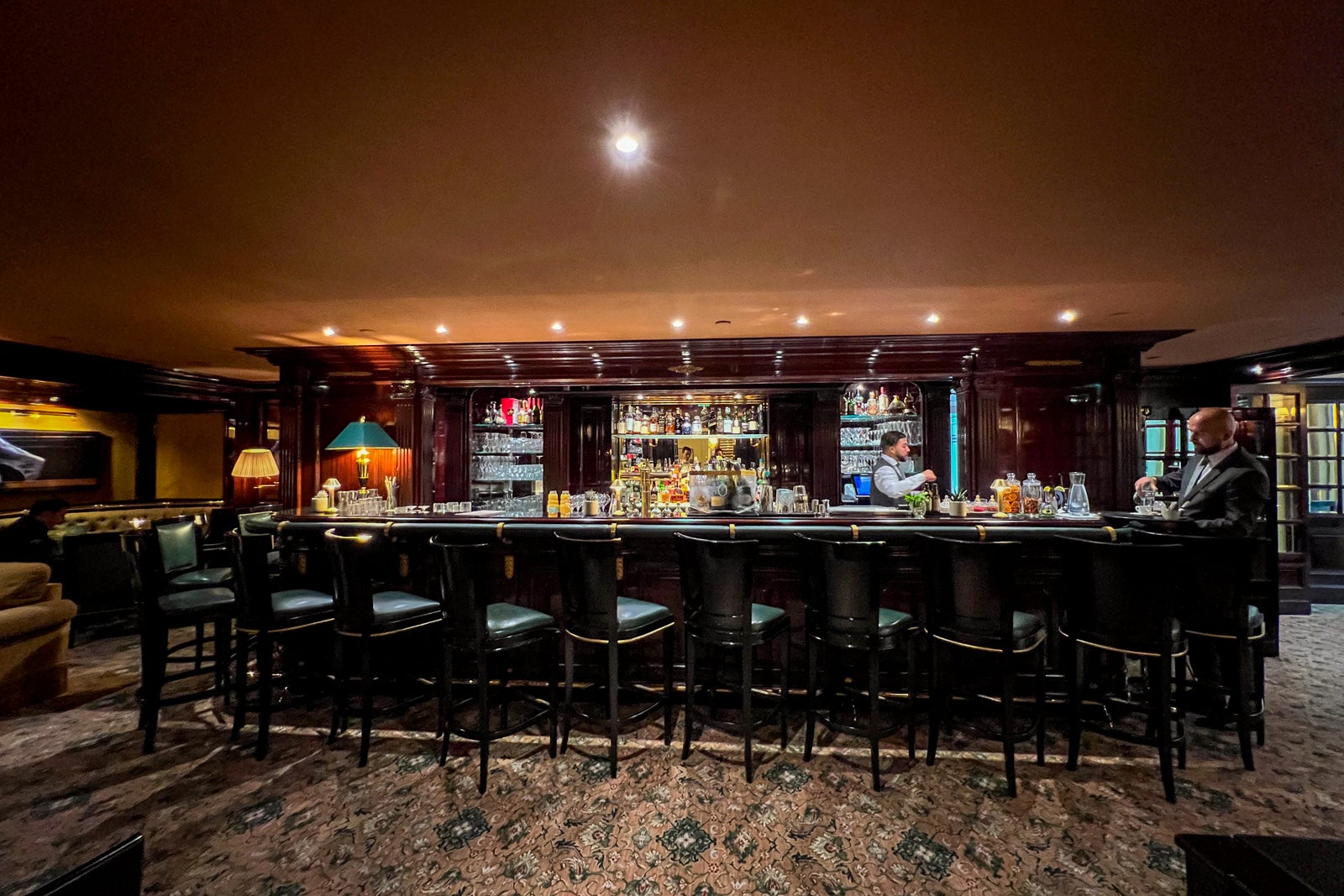 Housekeeping will come…eventually
Like many other places around the world, Paris seems to be experiencing a shortage of hotel workers. This manifested itself most obviously in the housekeeping at the InterContinental Paris – Le Grand. The room was spotless upon my arrival at 11 a.m. on a Saturday. After a dinner outing, I found it prepared for the night by turndown service, with slippers placed by the bed, curtains drawn and fresh towels in the bathroom.
The following day, despite being out of the room from around 10 a.m. to 5 p.m., the room had not been serviced. By the time I'd returned from evening activities and dinner, though, I'd received turndown service and a full cleaning. This included a freshly made bed, a vacuumed carpet, clean surfaces, drawn curtains and a freshened bathroom with new towels.
The fitness center is small but serviceable
It can be hard to find the fitness center — which is on the hotel's first (American second) floor — since you have to make your way down several hallways.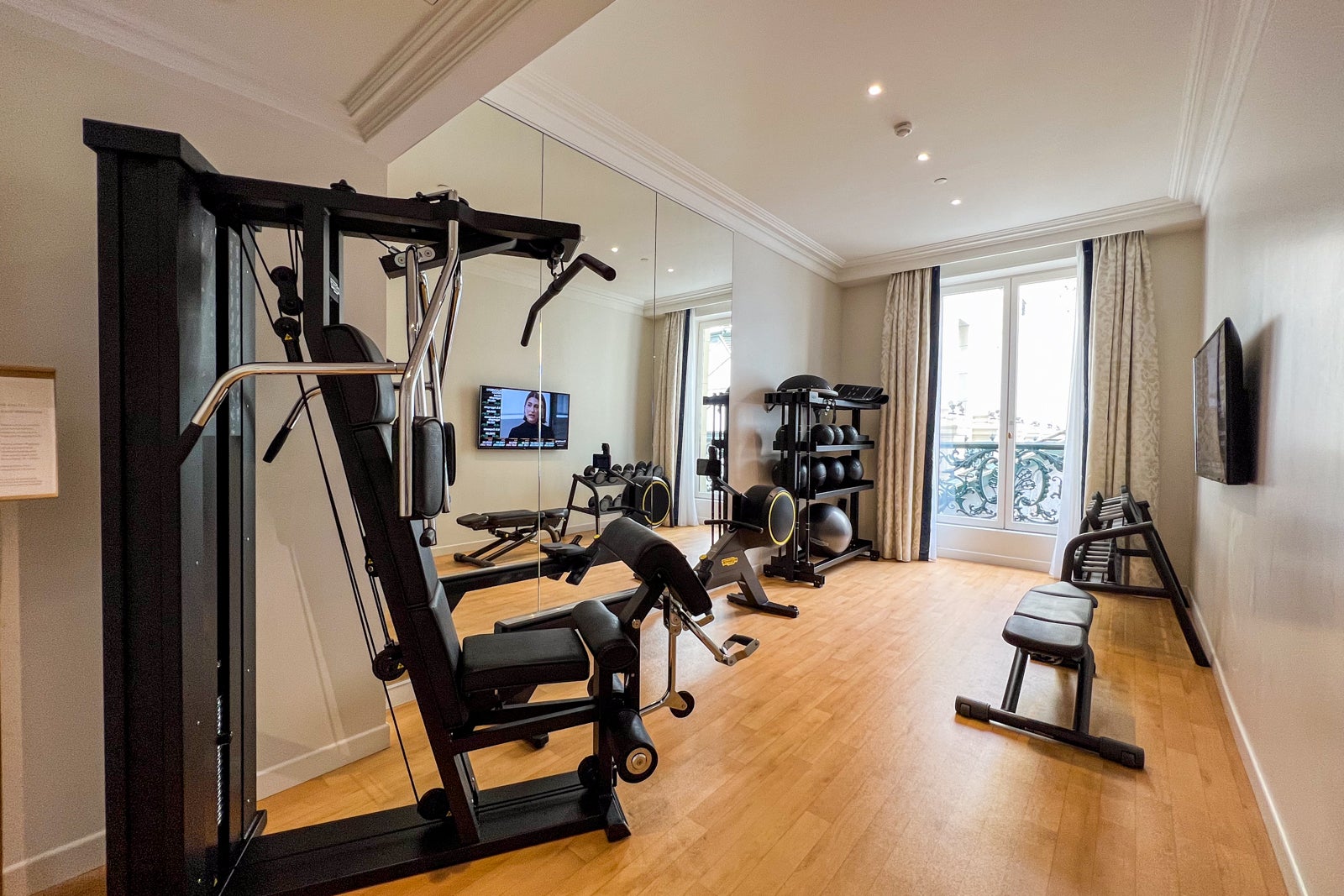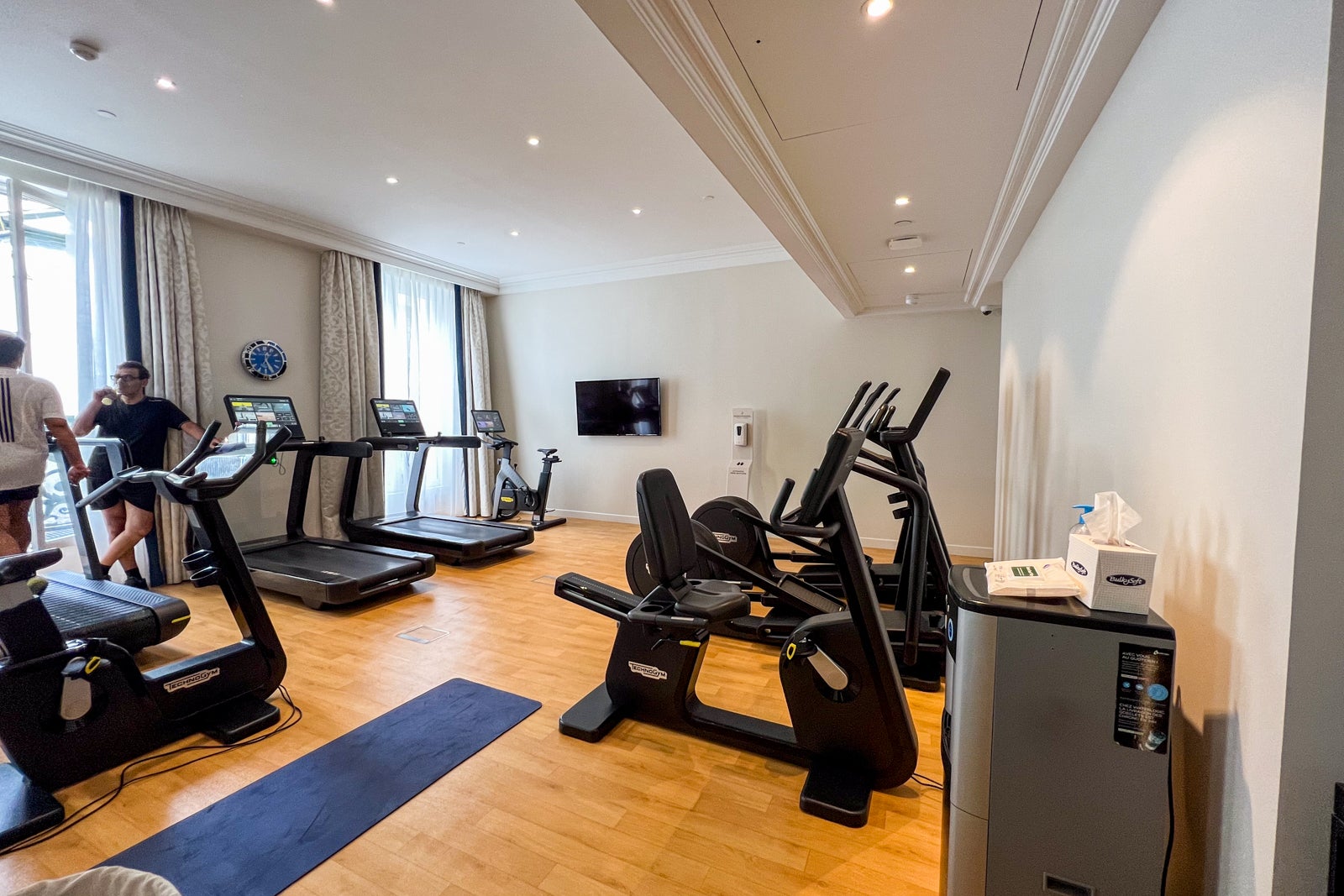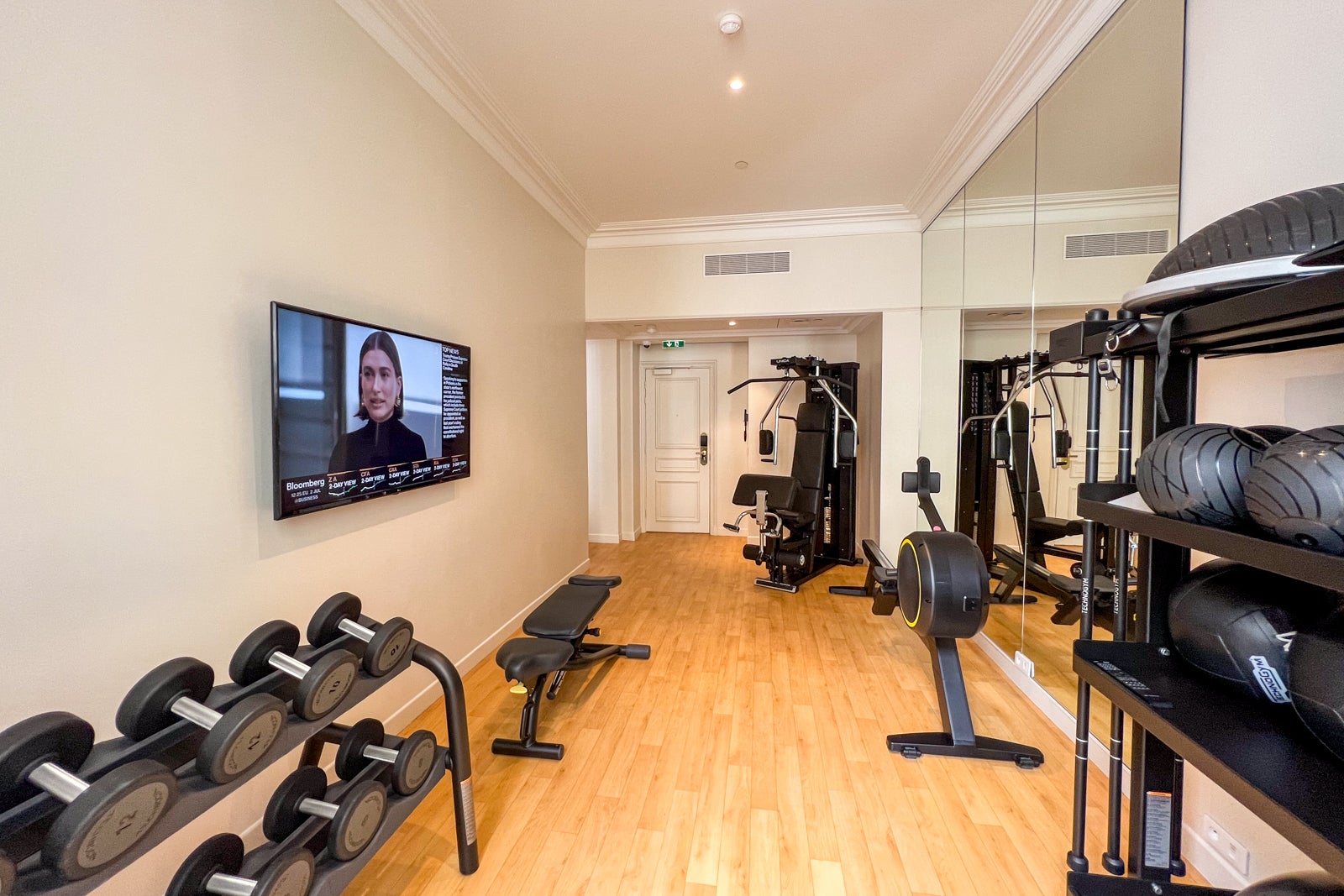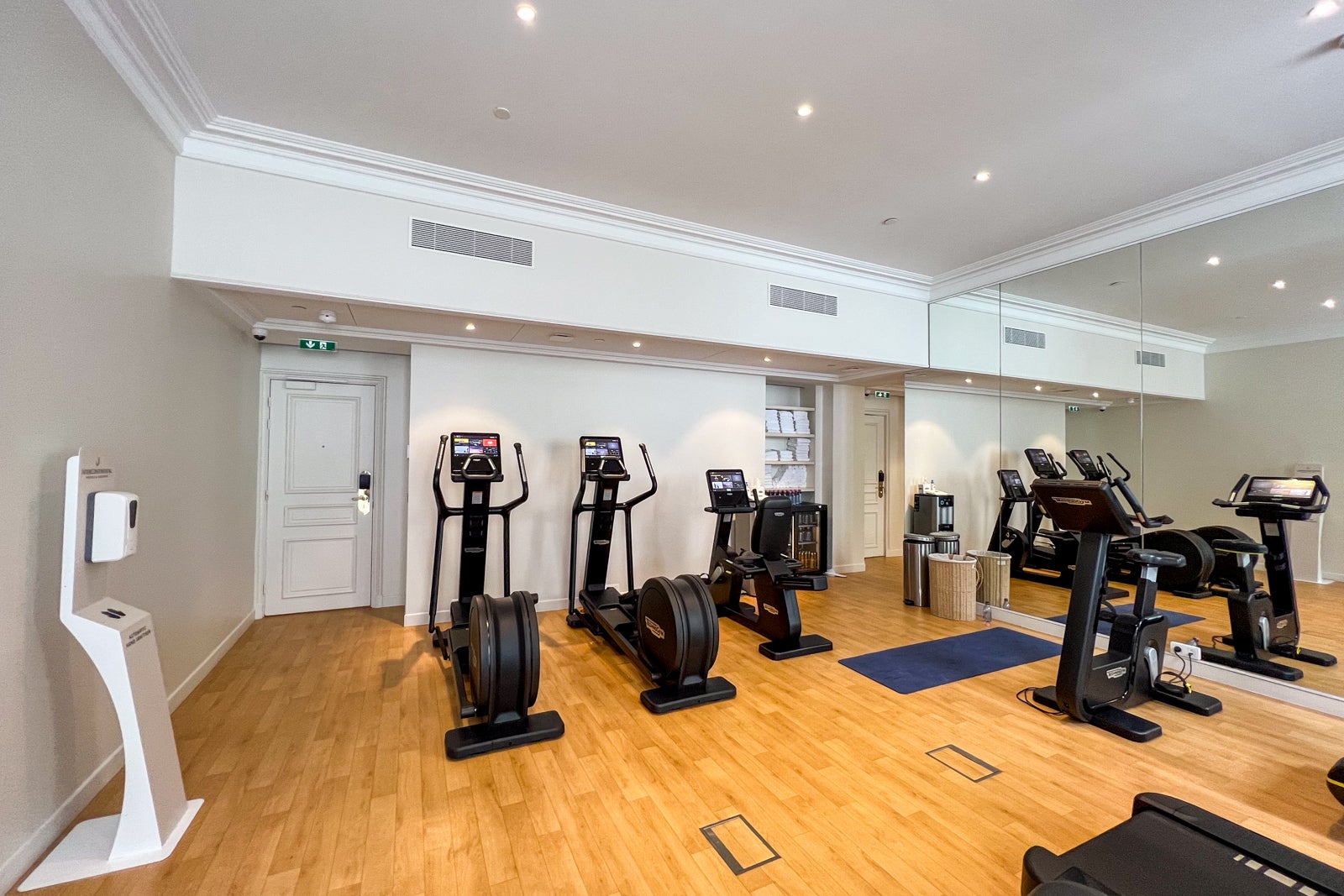 It feels almost like a makeshift facility in two converted guest rooms. Despite how large the hotel is, the gym contains just a small smattering of Technogym cardio and weight machines, including a stationary bike. Only two guests were using it during my visit.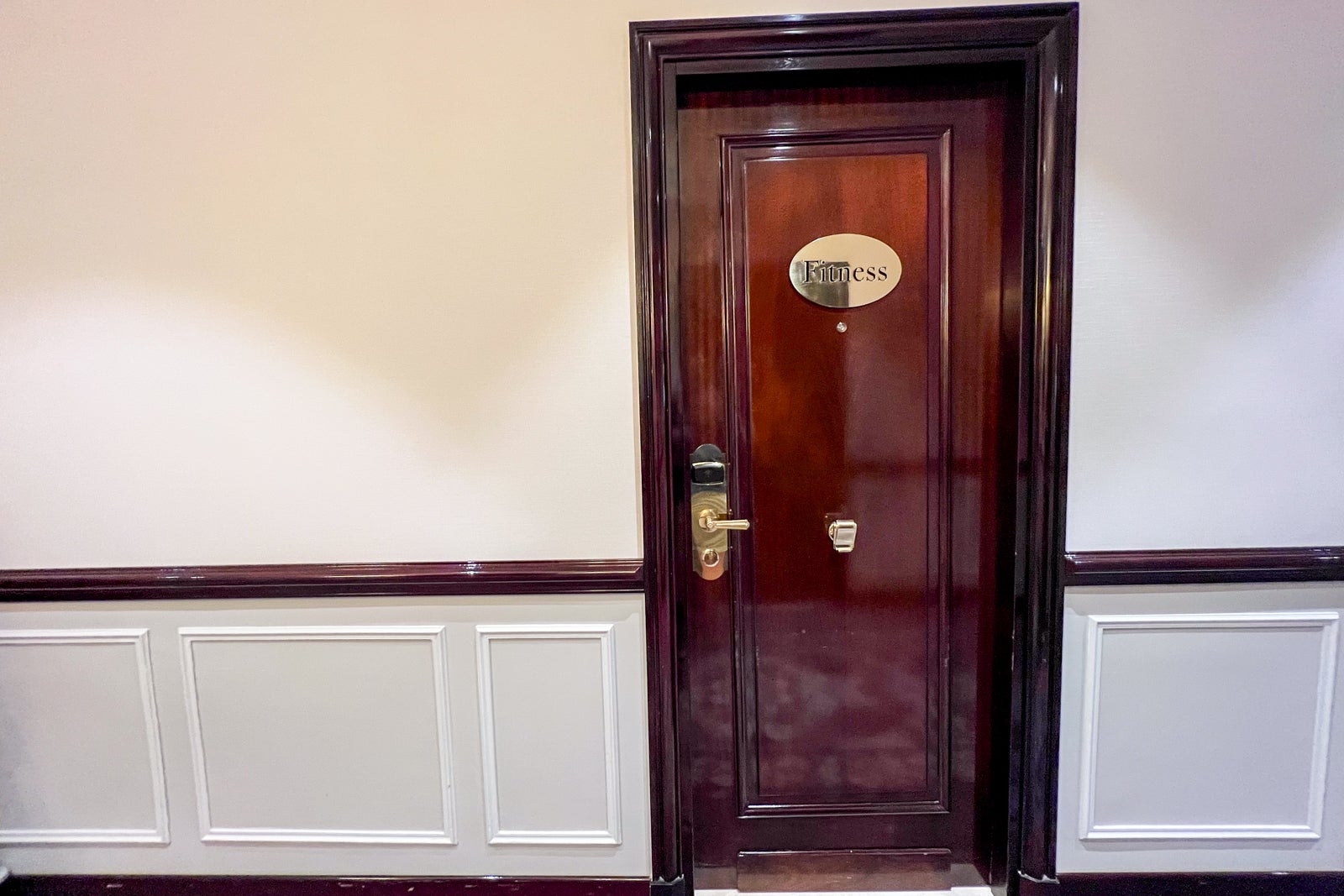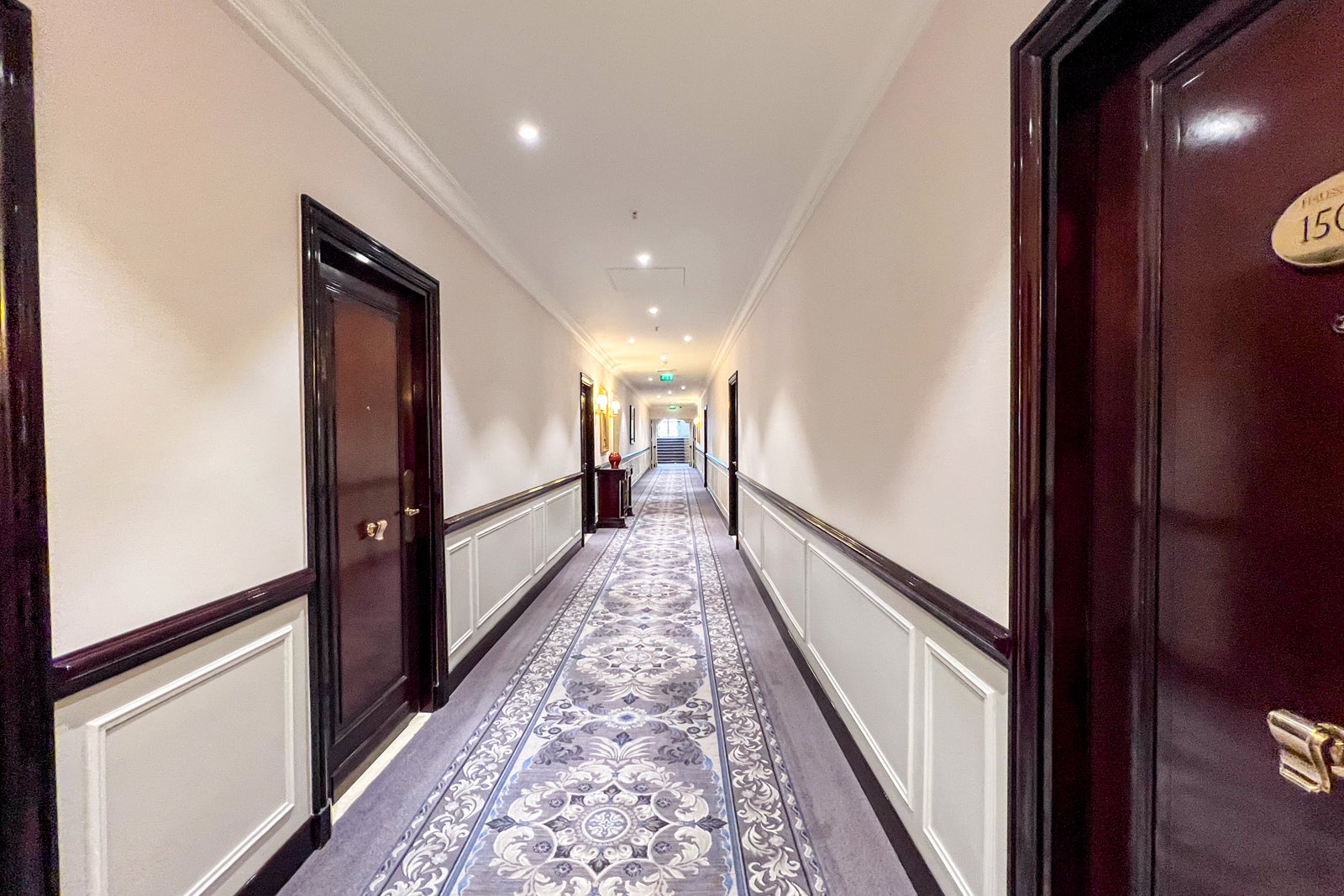 A designer salon and spa
Around the corner and down a grand staircase from the gym is the hotel's spa and salon. The latter is a Balmain Hair Couture outpost of one of Paris' most well-known fashion houses. It offers everything from washes and stylings to full cuts and event makeup for 50 to 450 euros ($55 to $495).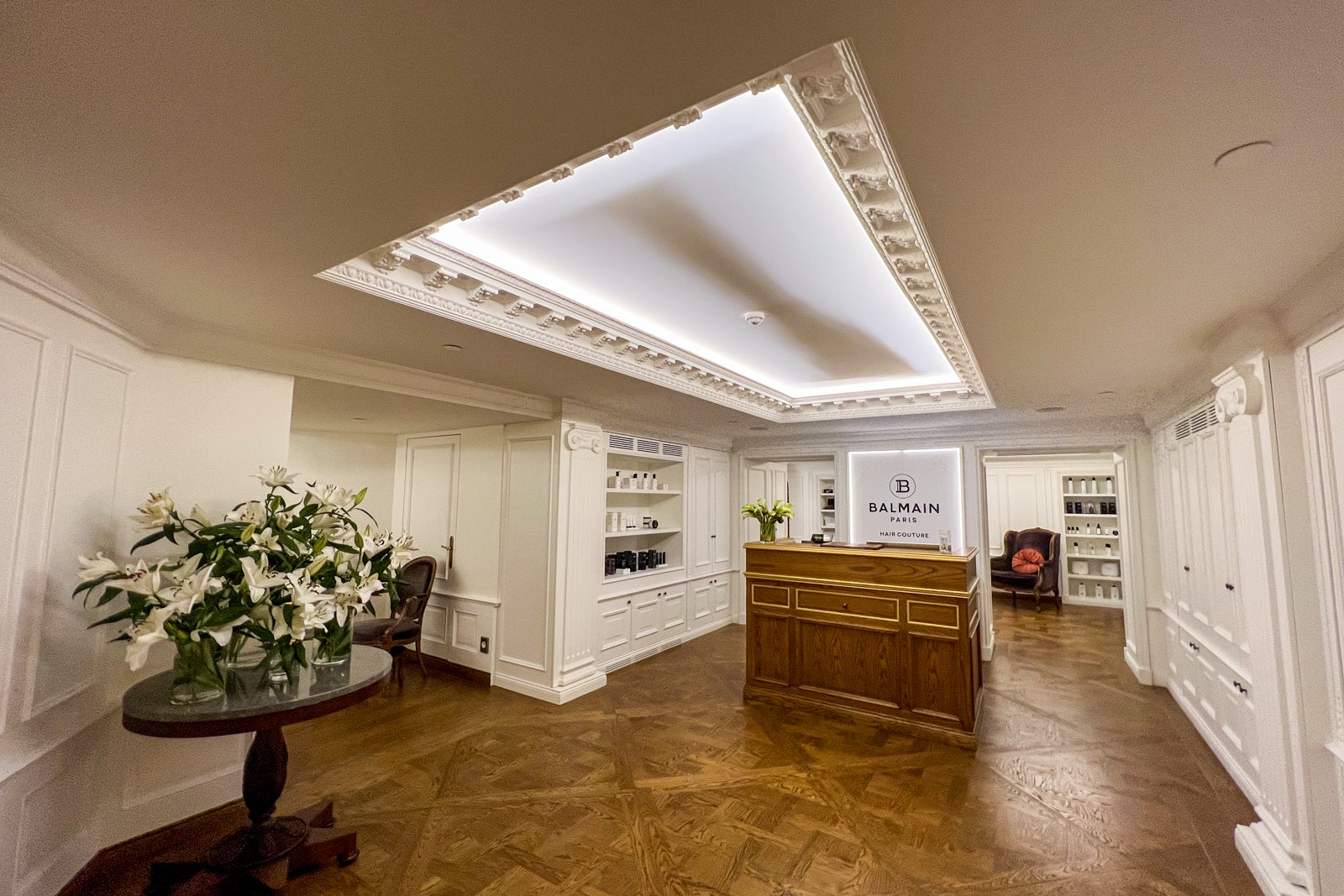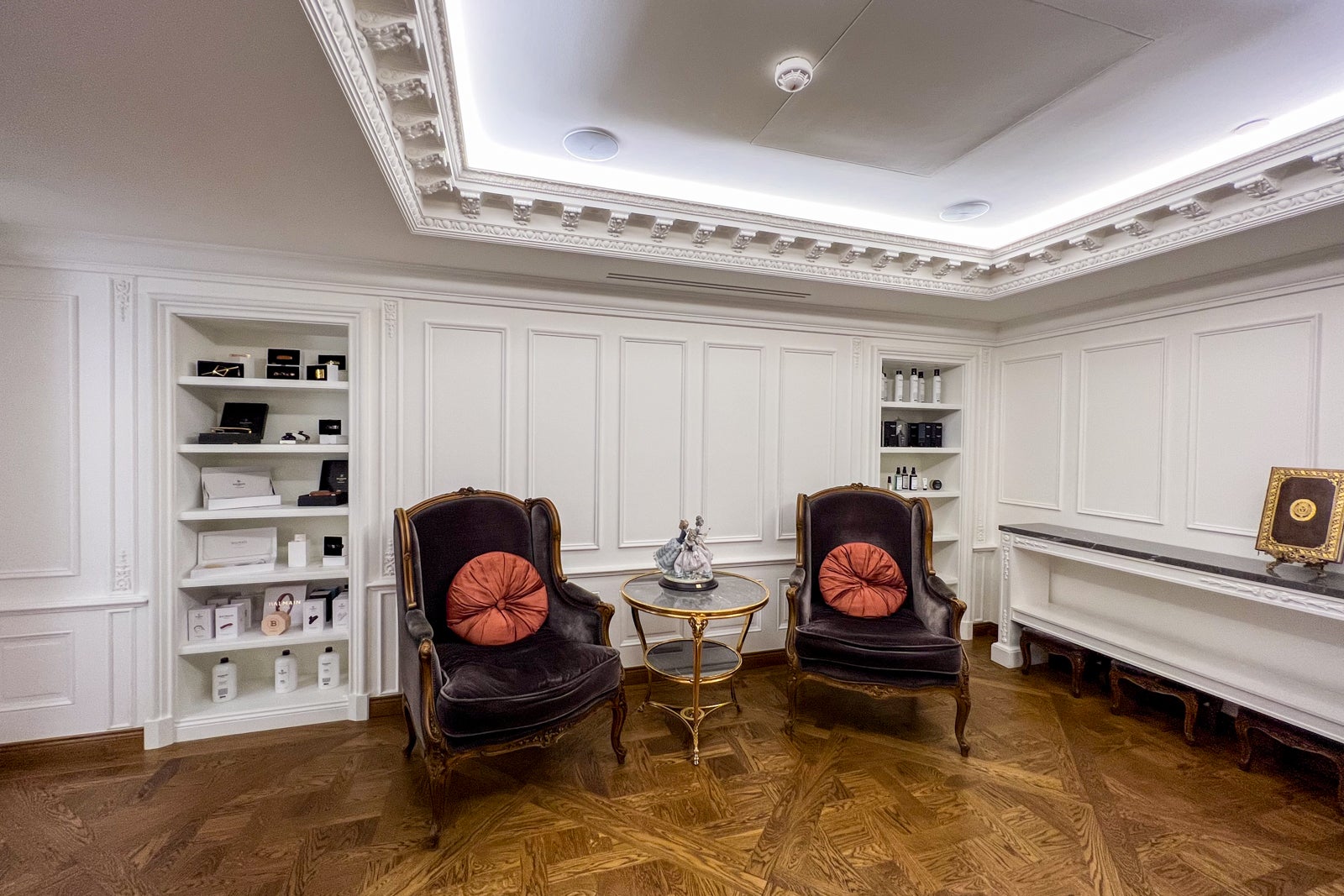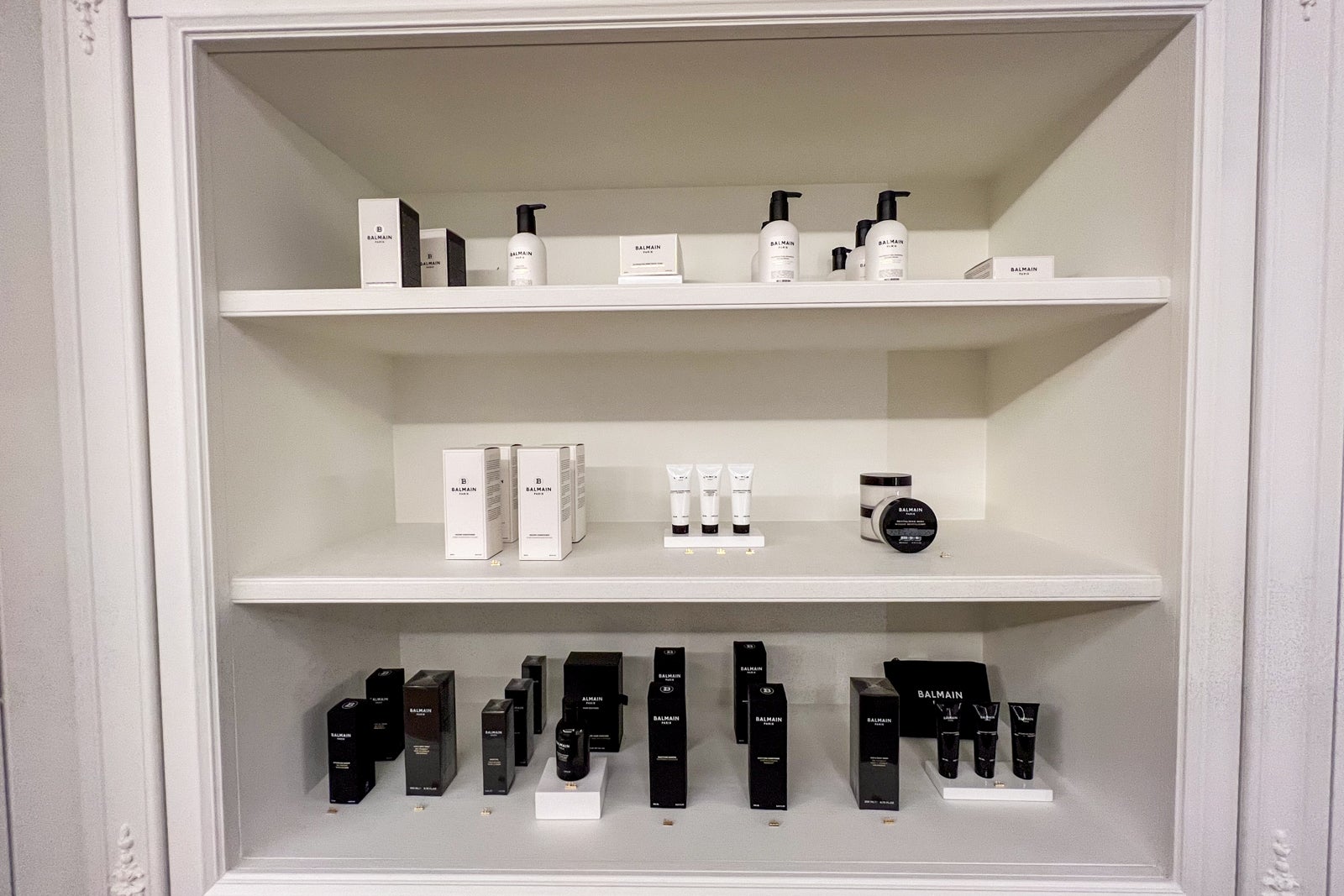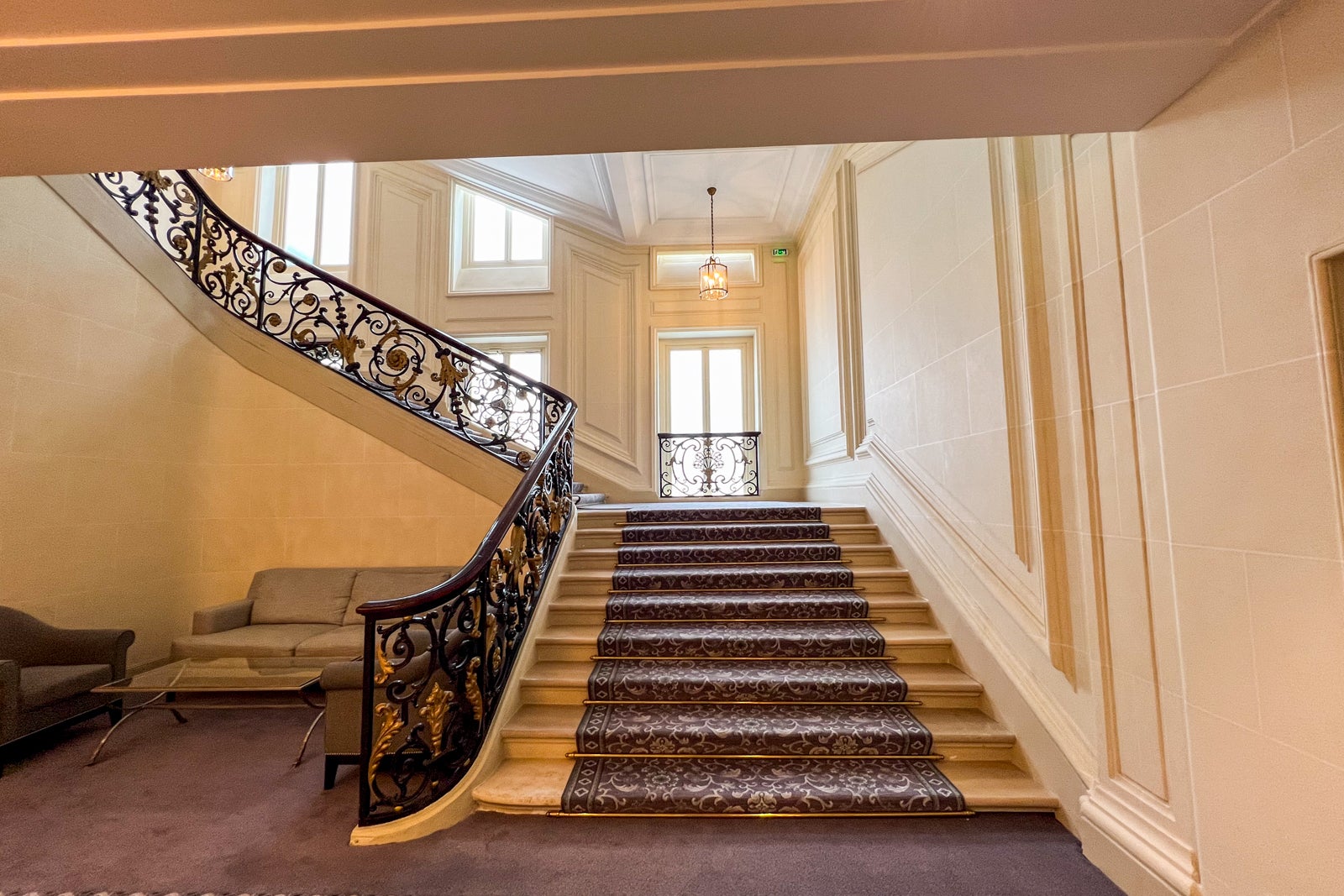 The adjacent ANJ Wellness Spa is open from 9 a.m. to 9 p.m. daily. It offers treatments from Swiss cosmetic brand Cellcosmet, such as a revitalizing anti-aging skin treatment (from 282 euros or $309), along with standard options like a deep-tissue massage (from 256 euros or $276). Hotel guests can access the sauna and hammam for free. 
Why InterContinental Paris – Le Grand hotel might not be for you
Though its location is excellent and its rooms are in great shape, some visitors might want a different experience than what the InterContinental Paris – Le Grand offers. 
Due to the hotel's huge size (it has nearly 500 rooms and suites), the experience can feel impersonal and somewhat sterile.

For a hotel of this caliber, the price point feels appropriate, but it's nonetheless quite high, whether you're paying in cash or points.

Its central location is a boon but also a drawback considering the number of tourists you'll have to contend with on the surrounding streets. 

While some Paris hotels have leaned into their culinary offerings, this one is unfortunately not one of them. It veers toward tried and true rather than innovative and intriguing.

The service is friendly, but staff can sometimes get overwhelmed by the number of guests. In the morning and at peak check-in or checkout times, many guests crowd the driveway waiting for tour vehicles to arrive.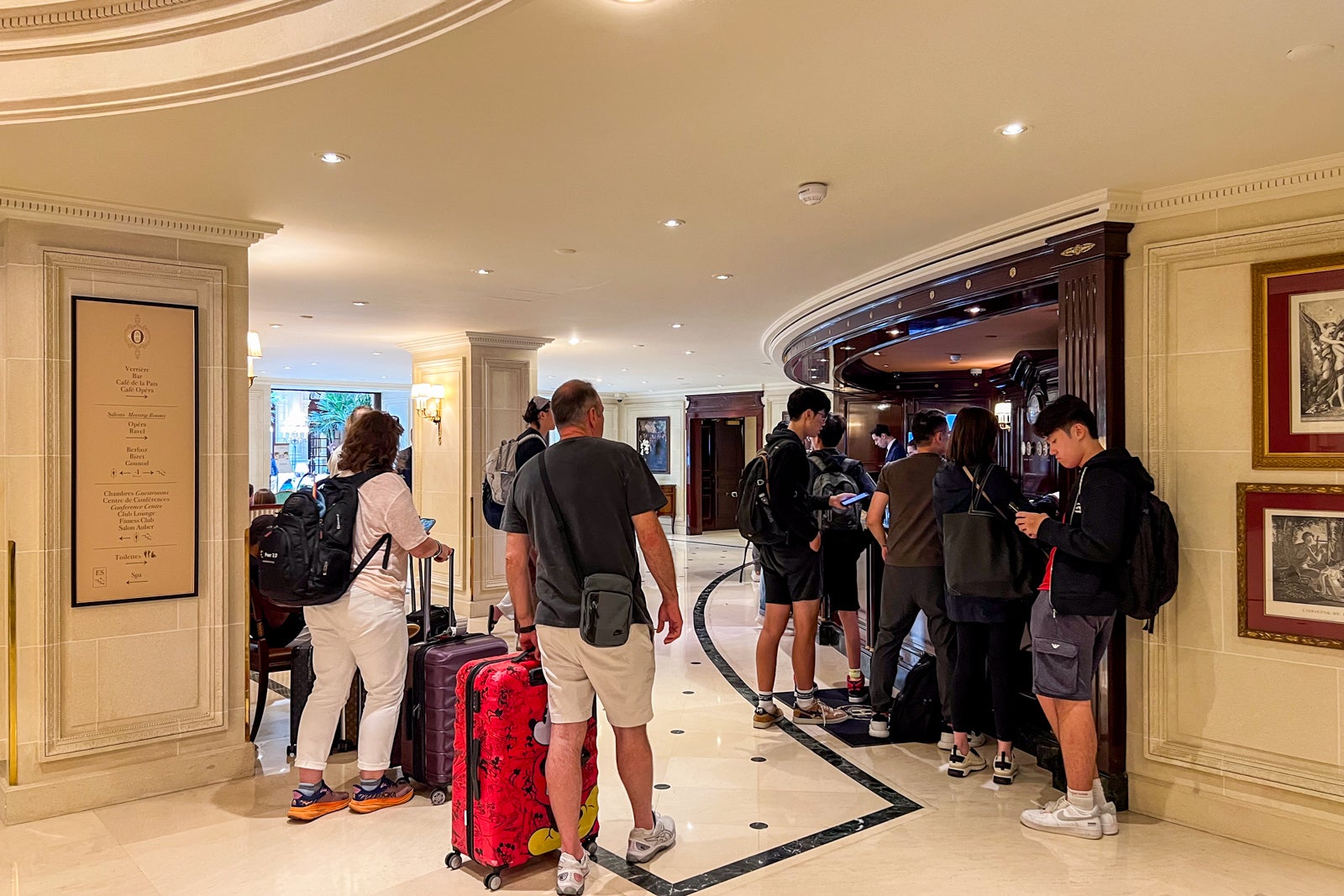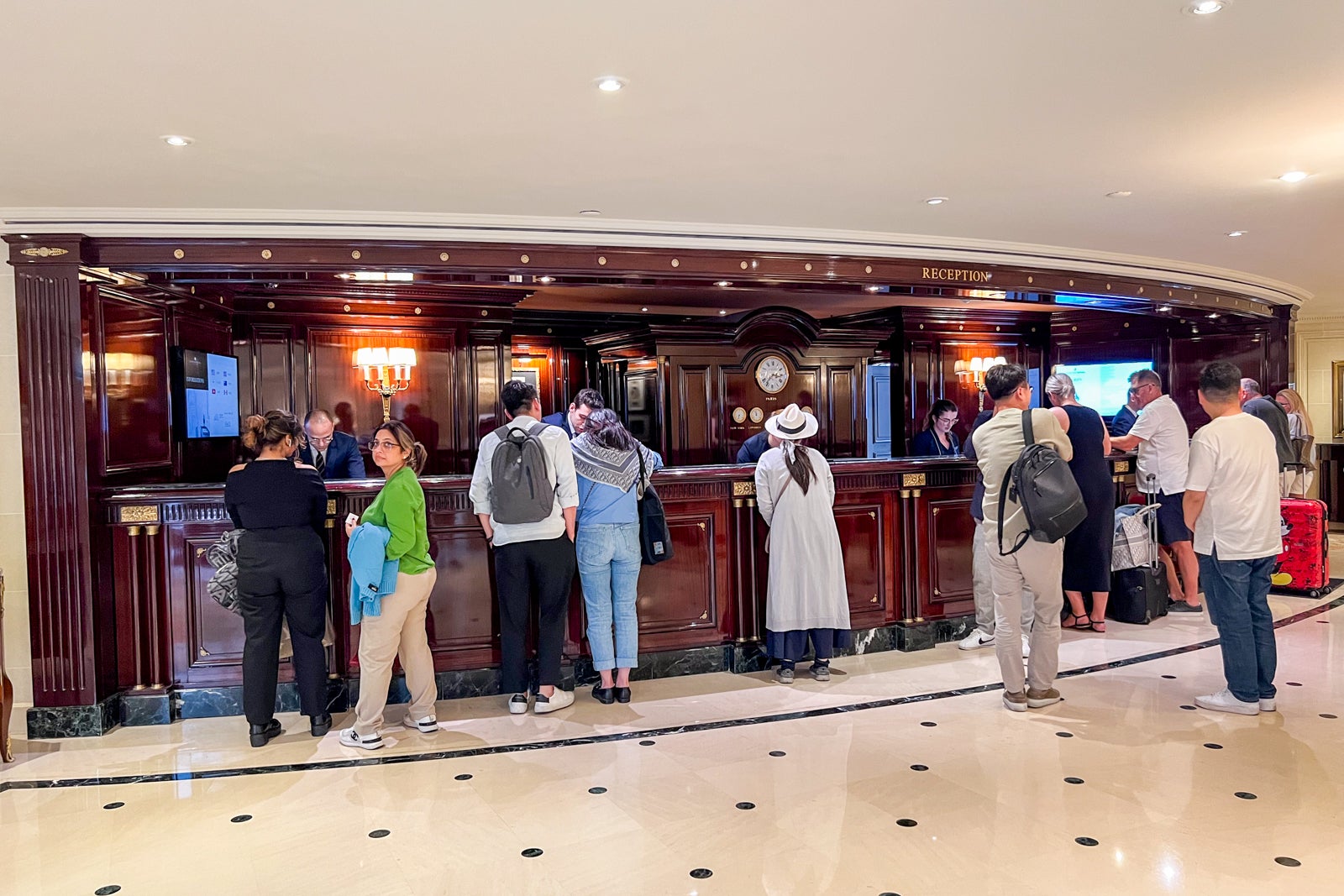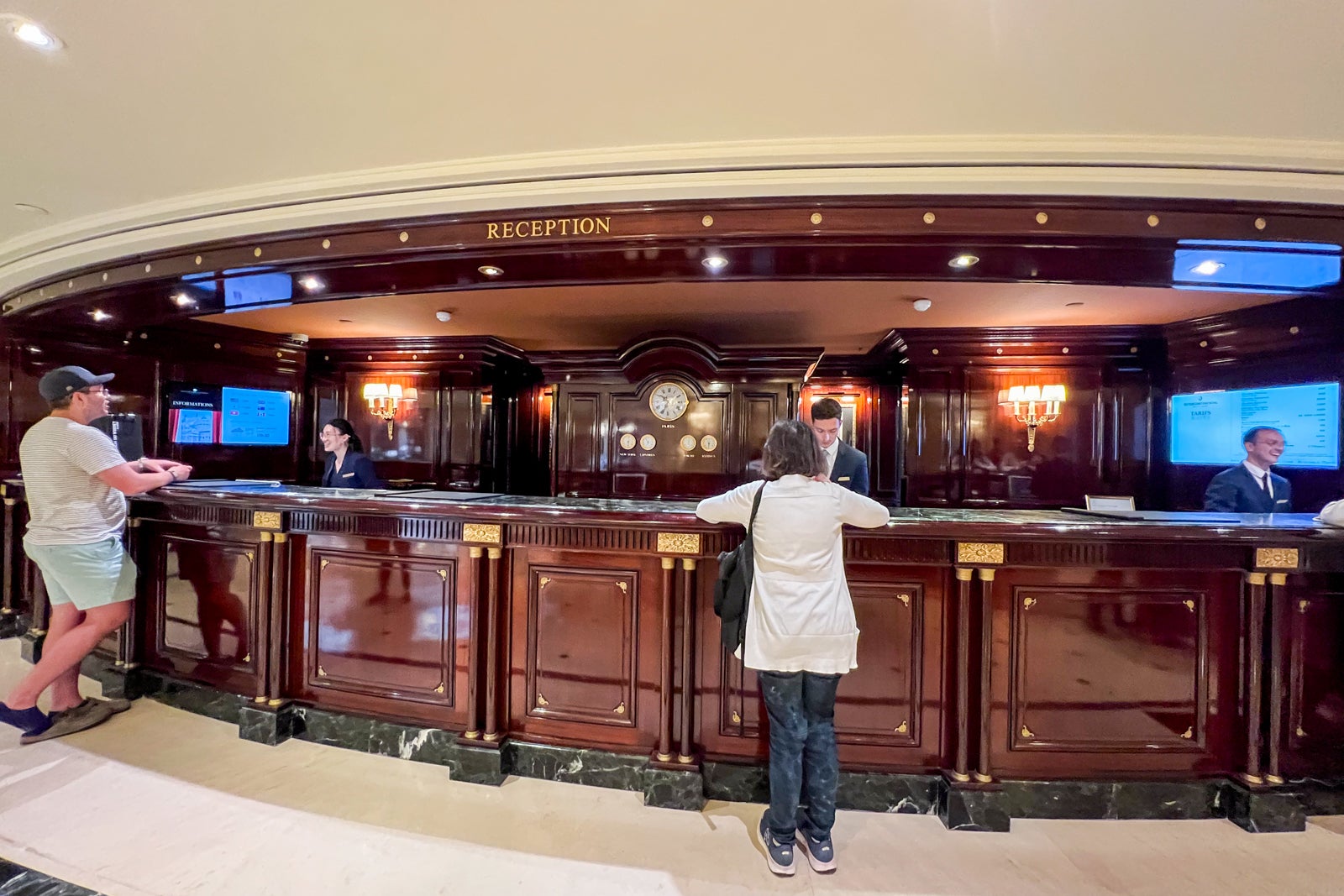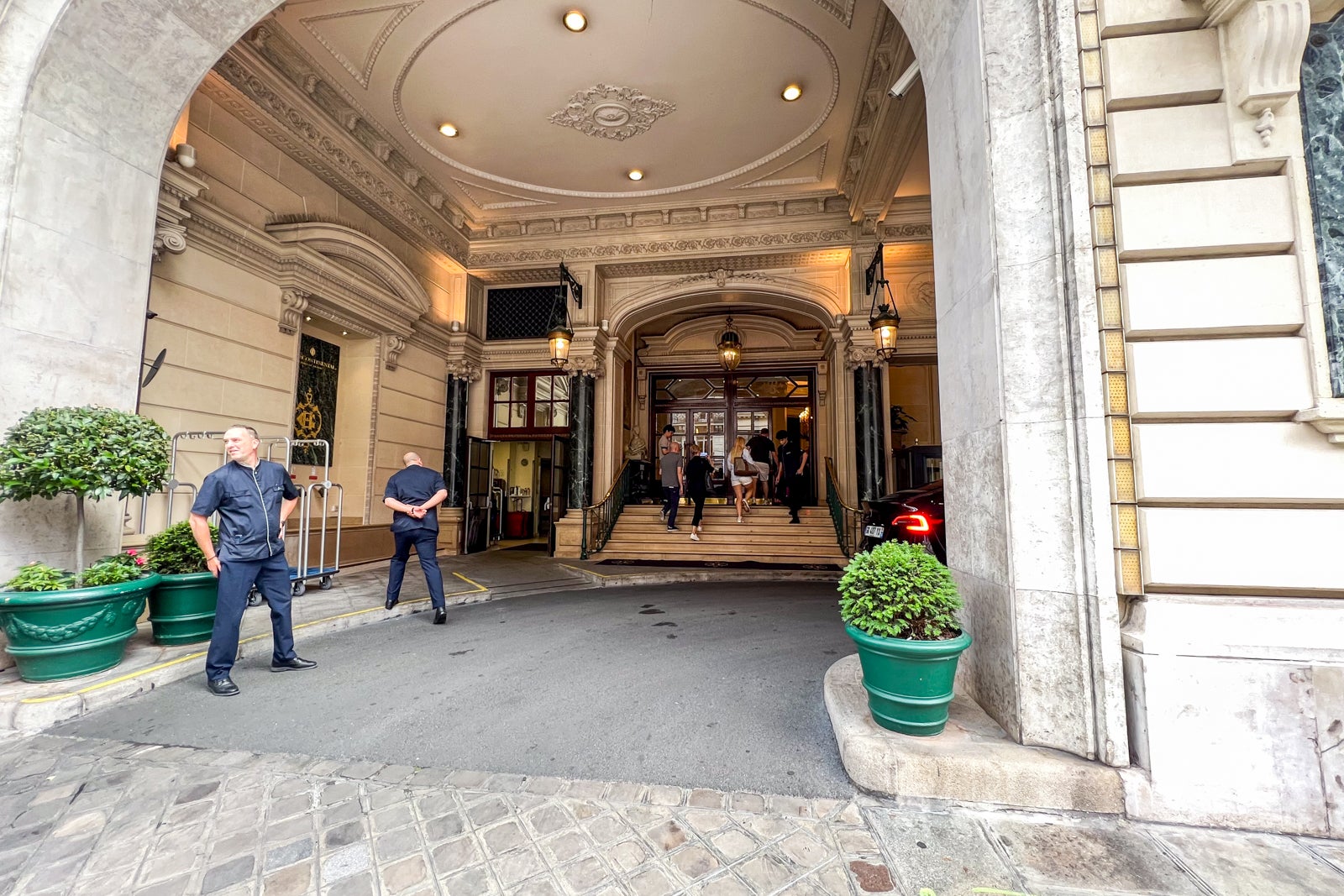 Accessibility
Although it's a historic building, the InterContinental Paris – Le Grand has made some updates to remain compliant with European Union accessibility standards. It offers wheelchair-accessible rooms with queen beds, roll-in showers, toilet grab bars, and surfaces and space that make it easier to navigate a wheelchair.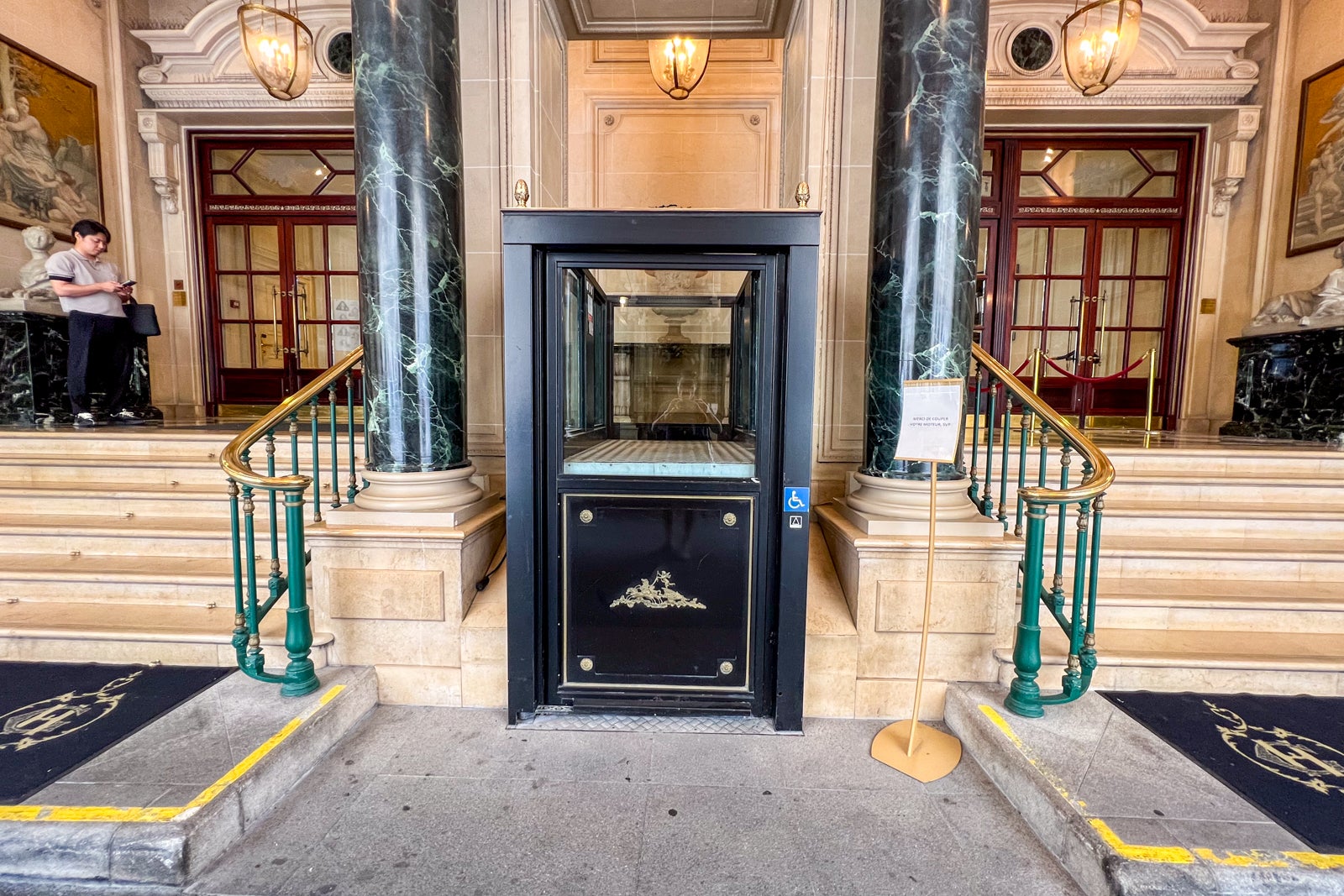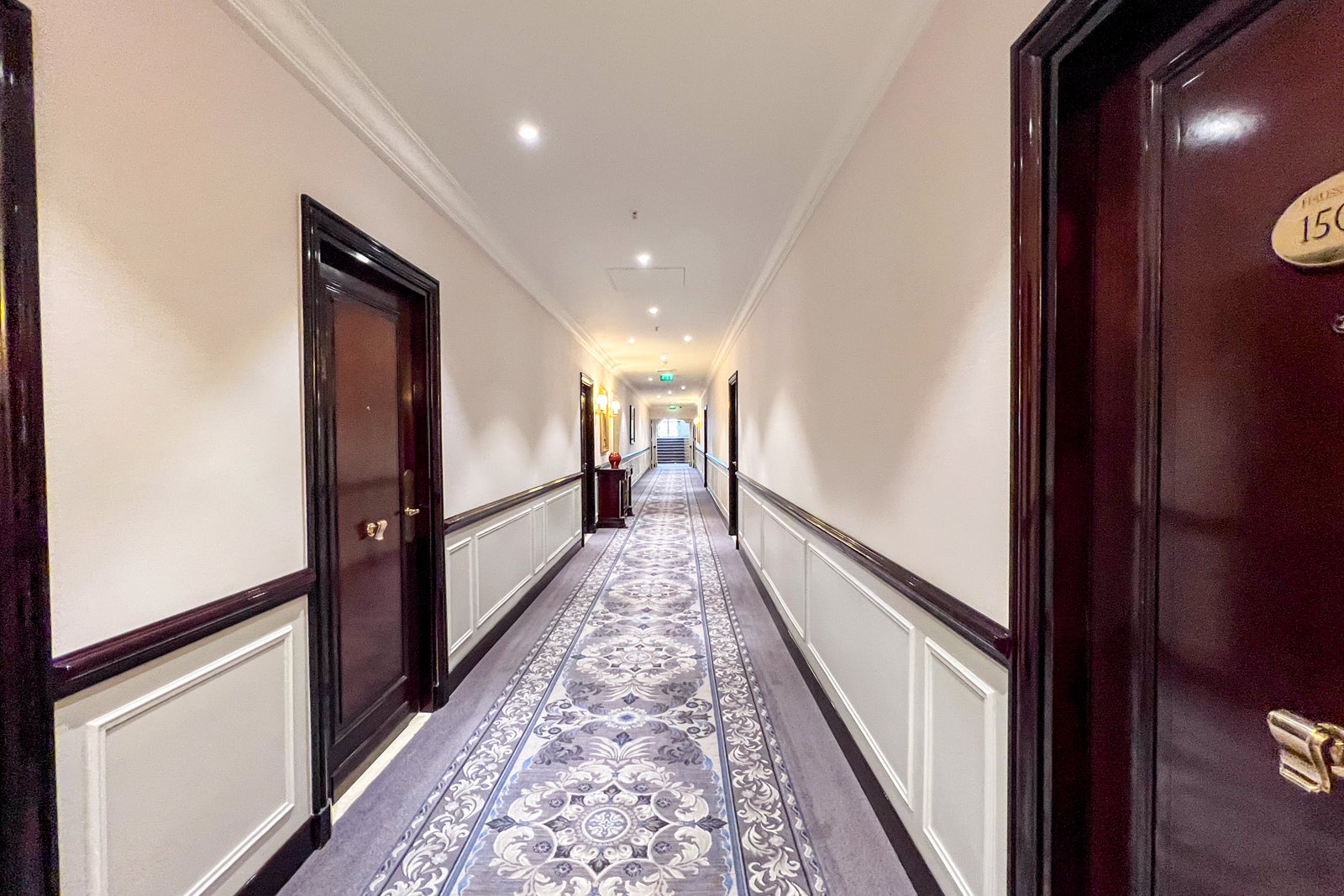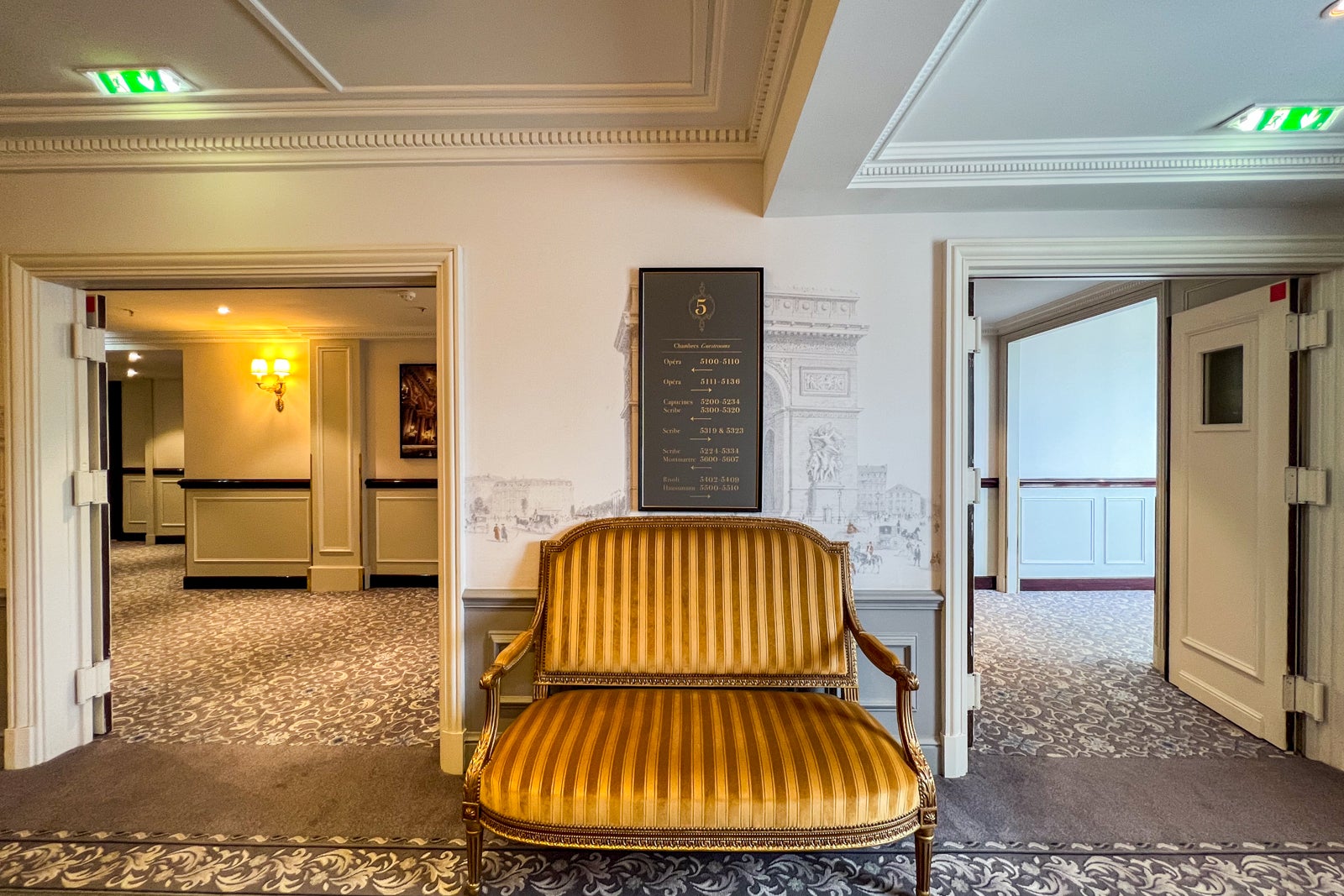 There are also large-print and Braille signs directing guests at various points. Elevators and hallways are wide enough to maneuver a wheelchair.
Alternatives to the InterContinental Paris – Le Grand
There's no shortage of points hotels in Paris. Still, if you're sticking to IHG One Rewards properties, you'll find the Kimpton St. Honore just across the street. This property has a more playful, contemporary vibe (and one of the city's best rooftop bars). Rates start at $455 or 70,000 IHG One Rewards points per night.
There's also another, lesser-known InterContinental right near the Champs-Elysees. Rates at the InterContinental Paris – Champs-Elysees Etoile start around $400 or 65,000 IHG One Rewards points per night.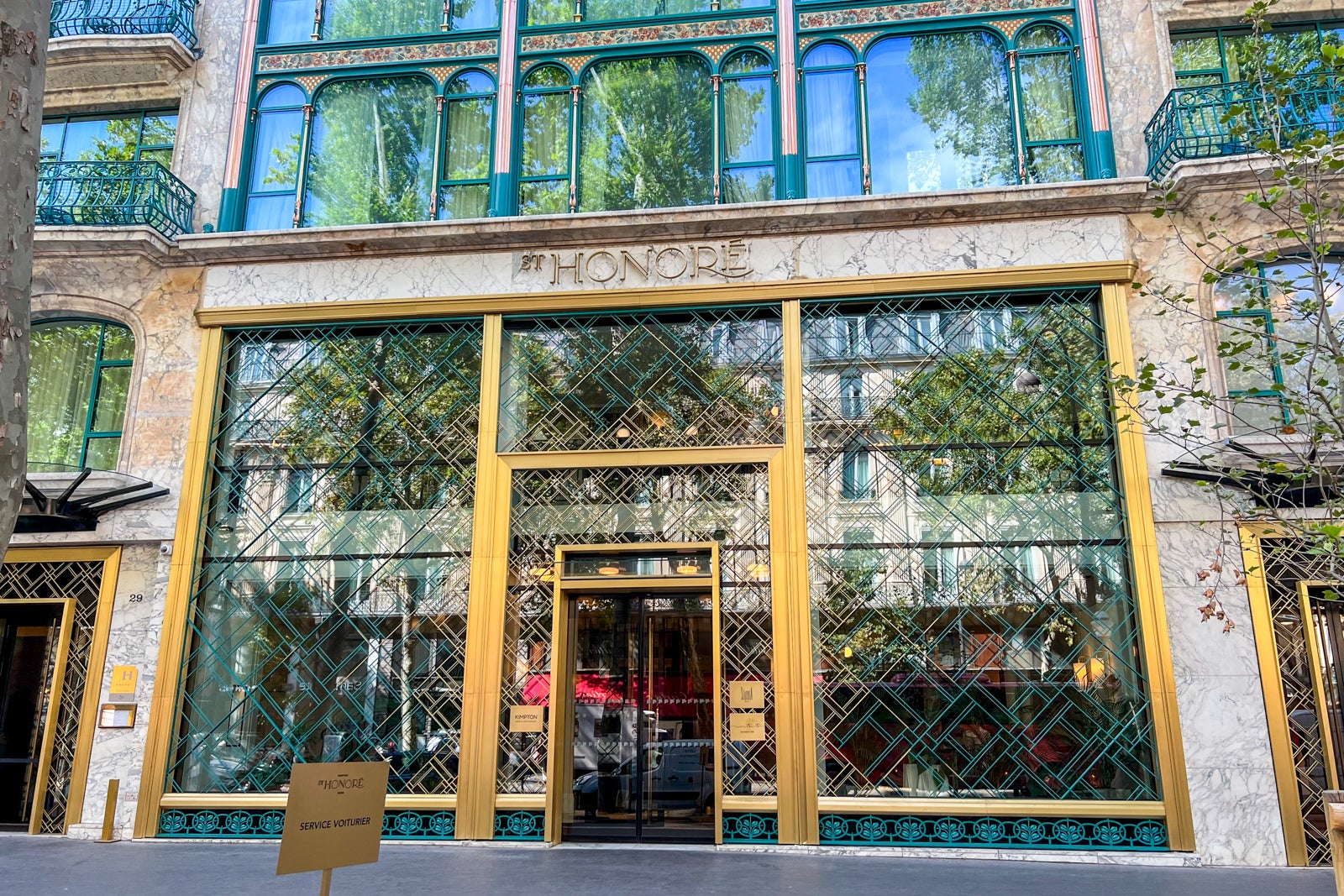 If you want to venture beyond IHG properties, one of TPG's favorite points hotels in Paris is also nearby. The decadent Park Hyatt Paris-Vendome offers cash rates starting at about $1,390 or 35,000 to 45,000 World of Hyatt points per night.
Checking out of the InterContinental Paris – Le Grand
Although larger than some of Paris' other luxury hotels, the InterContinental Paris – Le Grand still manages to deliver a high-end experience with little of the pretension you'll find at some of the city's "palace" hotels. 
Paid and award rates are high but can still be a bargain considering the astronomical prices of many other Paris hotels. While the recently refreshed rooms provide a pleasant experience, you'll want to venture into the city to experience its food and arts scene. By doing so, you'll also avoid the throngs of international guests that sometimes crowd the hotel's reception and other public spaces.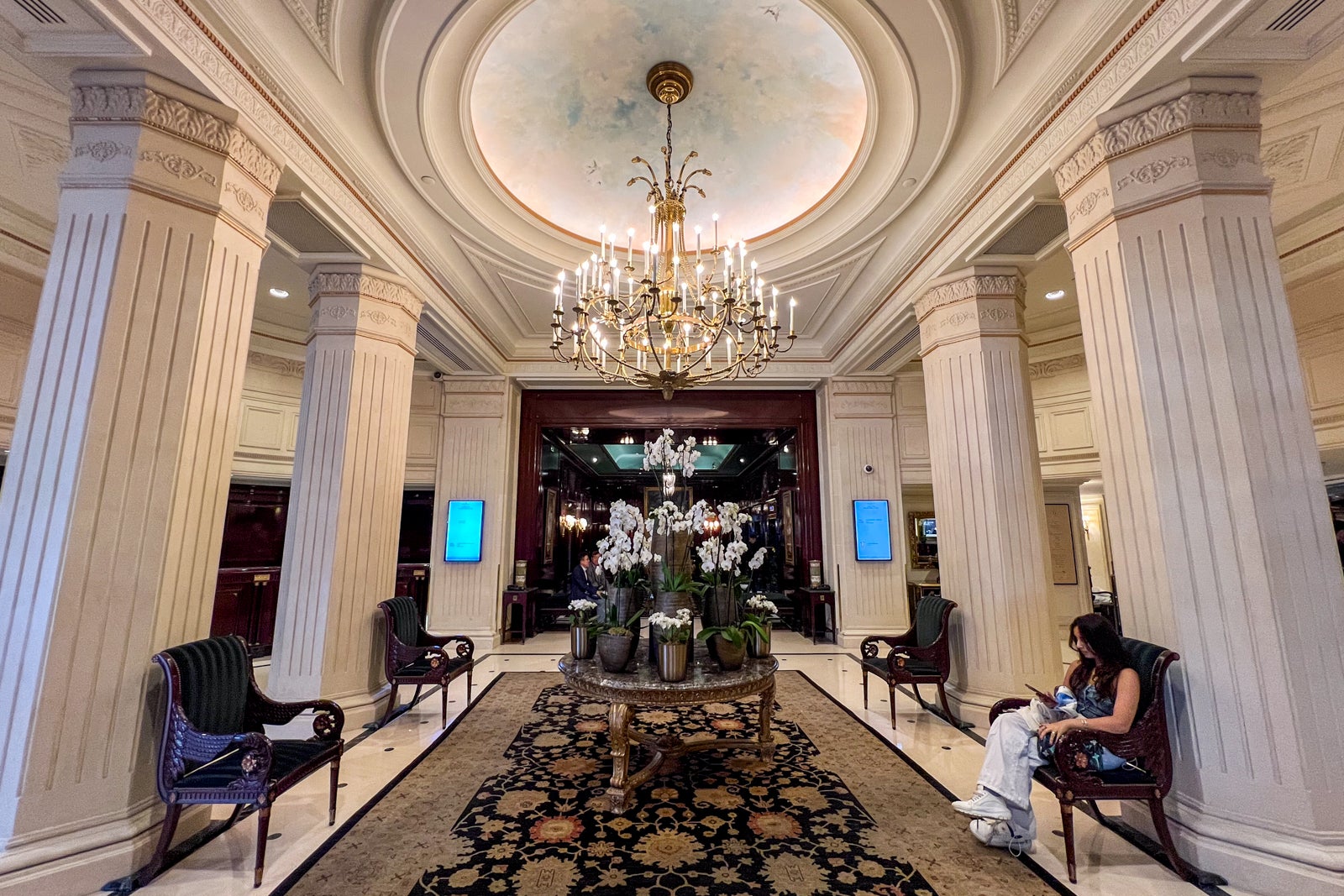 For a unique Paris stay infused with plenty of history where your points will come in handy, you can't beat the InterContinental Paris – Le Grand.
Related reading: