Bama Rush is no longer just for TikTok.
Travel + Leisure Co., the membership travel brand formerly known as Wyndham Destinations, is rolling out a new offering tied to college sports fans who want game day to last from check-in through check-out.
The membership travel offering acquired the rights to Sports Hospitality Ventures, LLC, which is the hotel and resorts licensee for the Sports Illustrated brand. Travel + Leisure Co. plans to leverage that into a new brand that will offer a full-service hotel, vacation club and residential condos at each "campus" in popular college towns with devoted fan bases.
The new brand offering is slated to open its first project in Tuscaloosa, Alabama — home to the University of Alabama — in late 2025.
"What I'm more excited about is the passion that's in Tuscaloosa is in college towns all over the United States," said Michael Brown, president and CEO of Travel + Leisure Co., in an interview with TPG ahead of the launch. "This is not going to be a one-and-done. It's going to be a network that we're looking forward to expanding in the future."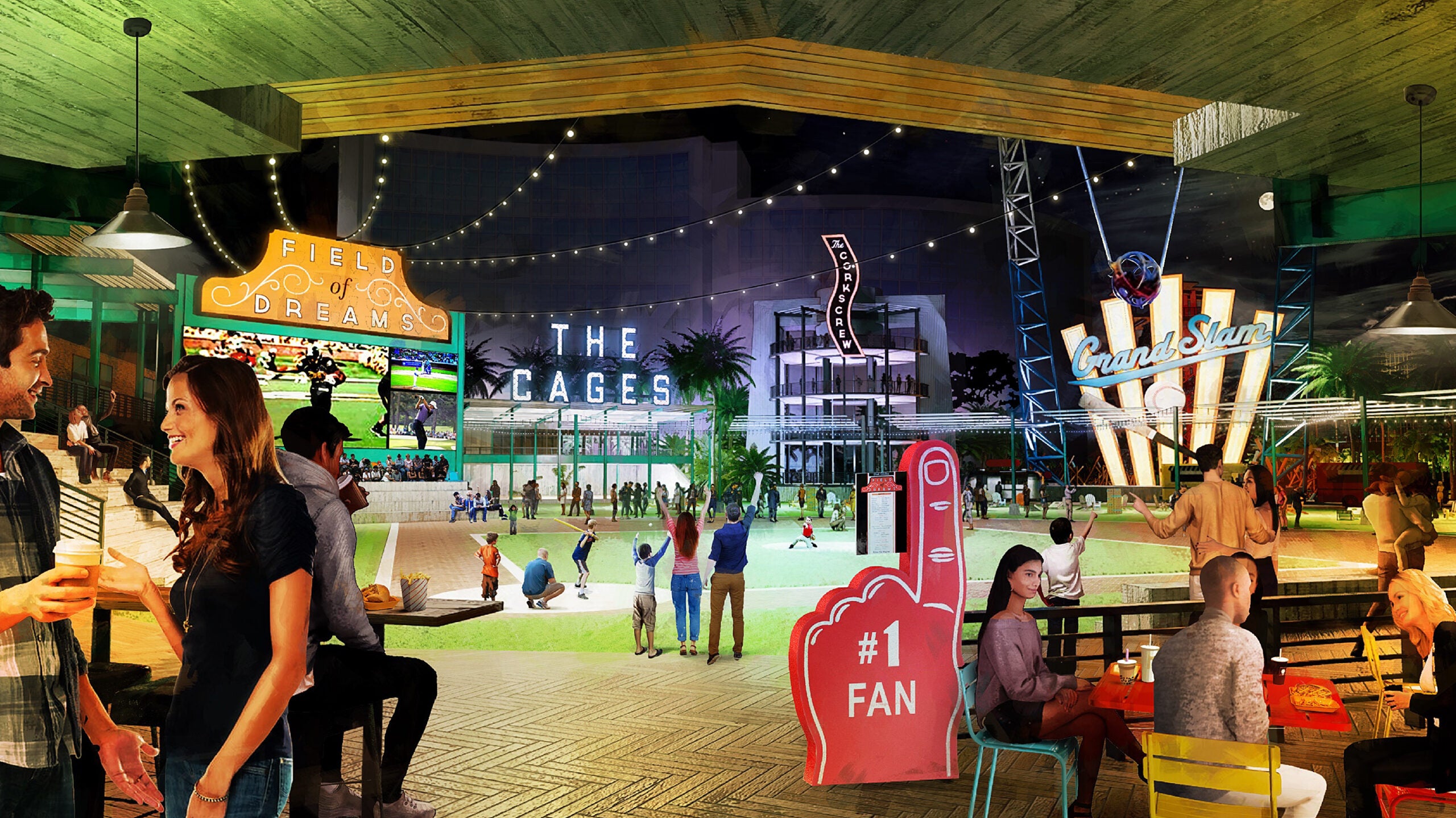 #BamaRush to check-in
The first of the company's planned college town resorts will be across the Black Warrior River from the University of Alabama. Why Tuscaloosa? The membership travel brand's namesake magazine calls it one of the leading college towns in the U.S., and the University of Alabama has been on the cover of Sports Illustrated a whopping 41 times — more than any other university.
"There's a lot more to that story and we're going to celebrate former athletes, current athletes, coaches in the history and the legacy that is in each of these college towns," Brown said.
Renderings show guest rooms with sports-influenced design and plenty of amenities, ranging from go-kart racing to swimming pools and batting cages.
Beyond Tuscaloosa, each Sports Illustrated Resorts college town resort is expected to feature branded, property-specific attractions, live-action sports and entertainment, dining and wellness facilities. Renderings show the sports and entertainment venue has the working title "Field of Dreams," but Brown indicated that could change to something more location-specific depending on the college town.
Expect the Tuscaloosa location of Sports Illustrated Resorts to feature between 125 to 150 hotel rooms, around 200 vacation club units and between 60 to 75 condos. Given the enthusiasm toward colleges in the Power Five conferences — the Southeastern Conference (SEC), the Atlantic Coast Conference (ACC), the Big Ten Conference, the Big 12 Conference and the Pac-12 Conference — it's easy to think about who might consider purchasing a condo at a Sports Illustrated Resort.
"Because we're talking about the University of Alabama, let's talk about the SEC: The alumni demand and market is clearly out there," Brown said.
We'll be sorely disappointed if the grand opening party in 2025 doesn't get a "#BamaRush" theme.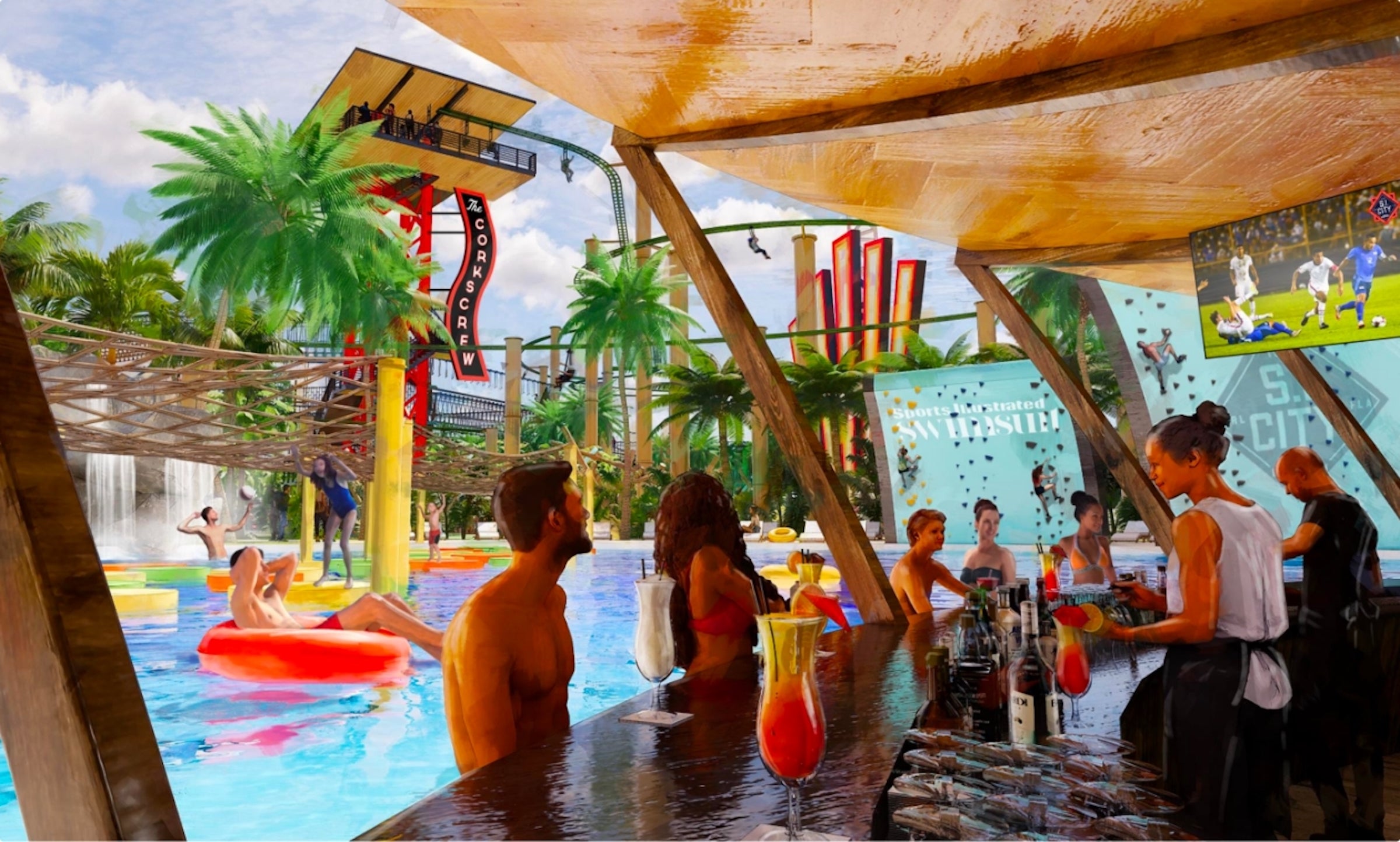 The future of Sports Illustrated Resorts
Future locations are in the works for the college town division of Sports Illustrated Resorts and will be announced shortly. Brown indicated the plan is to announce several more by year's end and "we're well down the path with many."
While Brown didn't provide specific locations for future resorts, it's likely safe to look to colleges with major football and athletic programs as leading contenders for where Travel + Leisure Co. will expand next.
The new brand will focus on college and university towns, but the broader Sports Illustrated resort portfolio will also have locations in leisure destinations that also include beach clubs at those resorts.
The Sports Illustrated Resorts Cap Cana location in the Dominican Republic location is now open and was even a backdrop to the 2023 Sports Illustrated Swimsuit Issue. An additional location in Orlando is expected to open next year.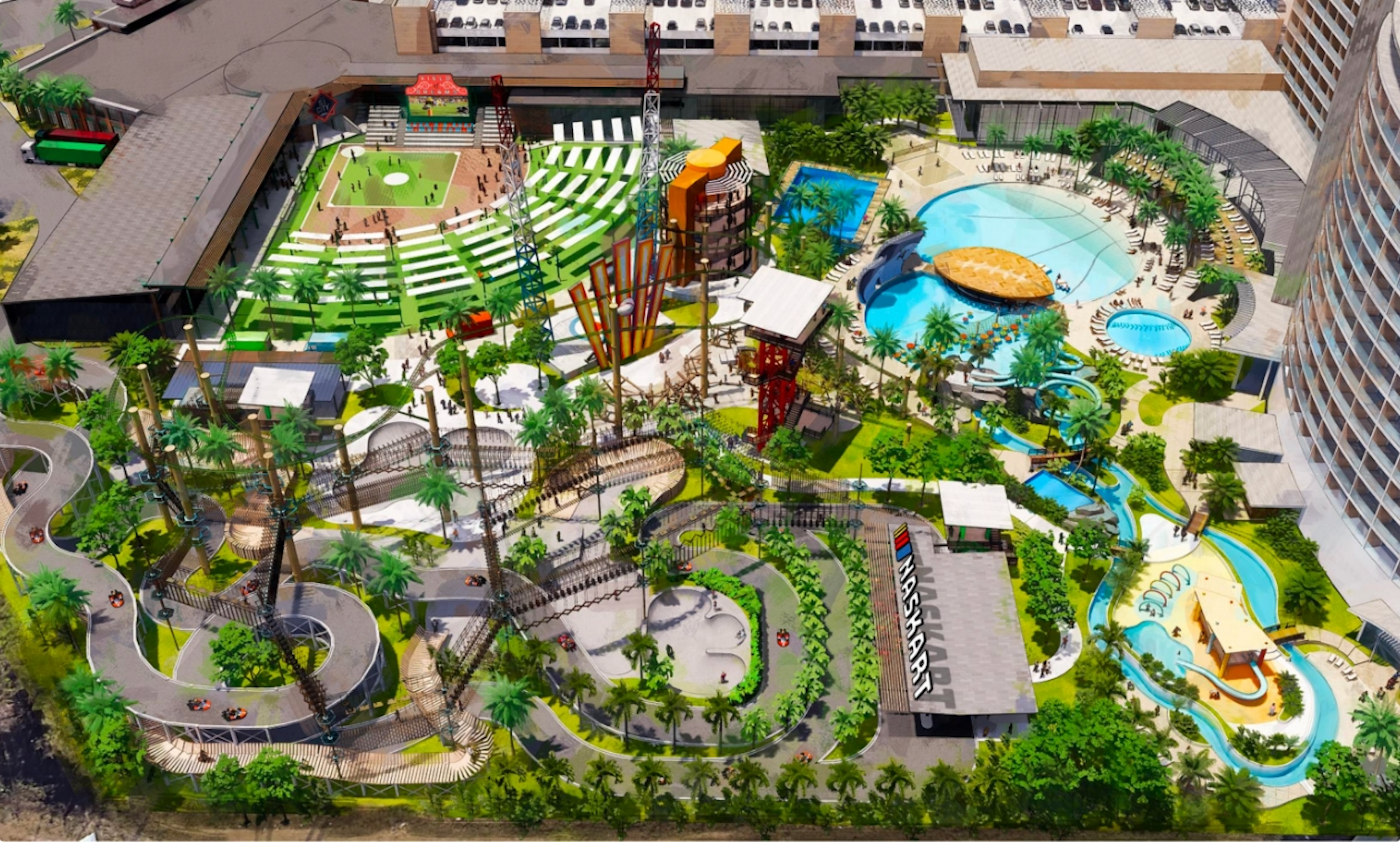 "People are seeking differentiated experiences that allow them to be more active and participatory, and Sports Illustrated Resorts are delivering the ultimate experiences for guests through the hospitality destinations we are creating," Christopher Schroeder, CEO of Sports Hospitality Ventures, LLC, said in a statement.
It's too early in the development process for the leadership team to provide specific rate expectations for the new brand. But the Sports Illustrated tie-in coupled with the lack of experiential products like this in many college markets means it's almost certain the company will be able to charge more per night in the towns and cities they expand to.
"We're entering these markets with the objective of tying the university with the college athletic experience with the iconic brand like Sports Illustrated," Brown said. "Built with that as the mindset, not as an afterthought of 'We need to build a hotel room,' accordingly, I would think that the brand [and the] experience in connection with the universities would drive premium yield, whether it's residential, vacation club or hotels."
Related reading: