Long-haul travel has been in high demand since pandemic restrictions lifted, and United Airlines is betting that even as "revenge travel" calms down, the global trend is here to stay.
United announced Tuesday that it had exercised options for 110 new long-haul airplanes, an evolution of what has been a series of record-breaking orders by the Chicago-based carrier.
Want more airline-specific news? Sign up for TPG's free new biweekly Aviation newsletter.
The airline will convert options for 50 additional Boeing 787-9 aircraft into firm orders, as well as for 60 Airbus A321neo long-range narrow-bodies. Additionally, the carrier secured new options for an additional 50 787s and 40 A321neos, which it could choose to exercise later.
The options being exercised come from two previously announced orders. In the first, which United announced in June 2021, the airline ordered 270 next-generation narrow-body jets, including 50 Boeing 737 MAX 8 aircraft, 150 of the longer MAX 10 variant, and 70 Airbus A321neos. The Airbus options were a part of that order.
In the second, announced last December, United ordered 100 Boeing 787s, with the specific variants — -7, -8, -9 and -10 — to be decided as the planes entered production, along with options for 100 more, 50 of which United exercised Tuesday. The airline still has options remaining for 100 more of the aircraft, with the new options announced this week.
The additional orders are expected to be delivered between 2028 and 2031, United President Andrew Nocella said during a conference call with media.
The new aircraft will largely go toward replacing the airline's aging fleet of Boeing 757 and 767 aircraft, Nocella said, noting that the airline's fleet currently contains 220 wide-body planes.
"We would not normally order jets this far out, but we have confidence in our outlook," Nocella said. "Production lines are regularly plagued by supply chain disruptions and delivery delays, and are also increasingly sold out for the entire decade."
"While we maintain flexibility for unknown events, as customary, the entire United team can have confidence and visibility in the airline we're building in the coming years," he added.
While the additional order largely focuses on international travel, Nocella noted that the A321neos and previously ordered 737 MAX 10 aircraft are part of United's strategy to grow in busy and congested markets by upgaguing flights to larger and more efficient aircraft, rather than adding flights.
"Gauge growth is how we'll manage an increasing number of limitations on runways, airspace and the capacity at the nation's largest airports, while still growing," he said.
Still, Nocella said, United sees international flying as an increasingly key part of its future growth plans.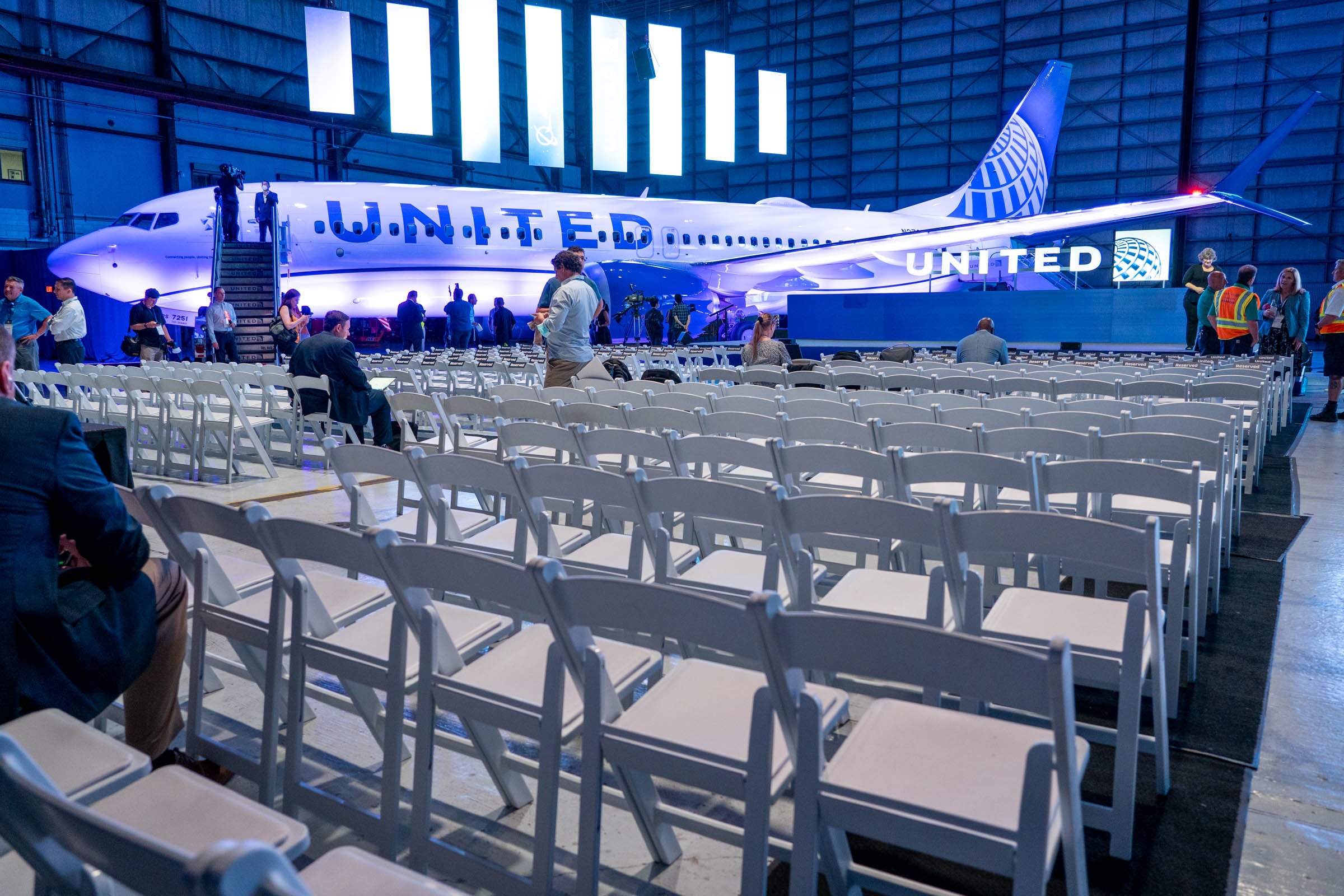 "In the future, United will increasingly turn to global growth to expand," he said. "We expect disproportionate corridor growth in the second half of this decade to come from global long-haul flying as the U.S. domestic market is mature."
The A321neos, including the longer-range A321XLR variants that United has on order, have the range for some shorter long-haul routes, such as between the Northeast U.S. and Iceland or Western Europe. With the newly converted 787 options, United expects to have about 200 Boeing 787 jets in service, Nocella said, which he described as being among the largest 787 fleets globally.
More from TPG: The best credit cards for United Airlines flyers
United's move to upgauge routes and position itself to double down on long-haul flying around the end of the decade is the latest sign that the airline sees international travel demand as having staying power, even as the pandemic-era "revenge travel" trend, which saw unquenchable demand for long-haul travel, begins to show signs of waning.
It also underscores the airline's emergent post-lockdown strategy of adding nonstop flights from U.S. hubs to less-common international destinations and those which are aimed primarily at leisure travelers who are visiting friends and relatives, including expats.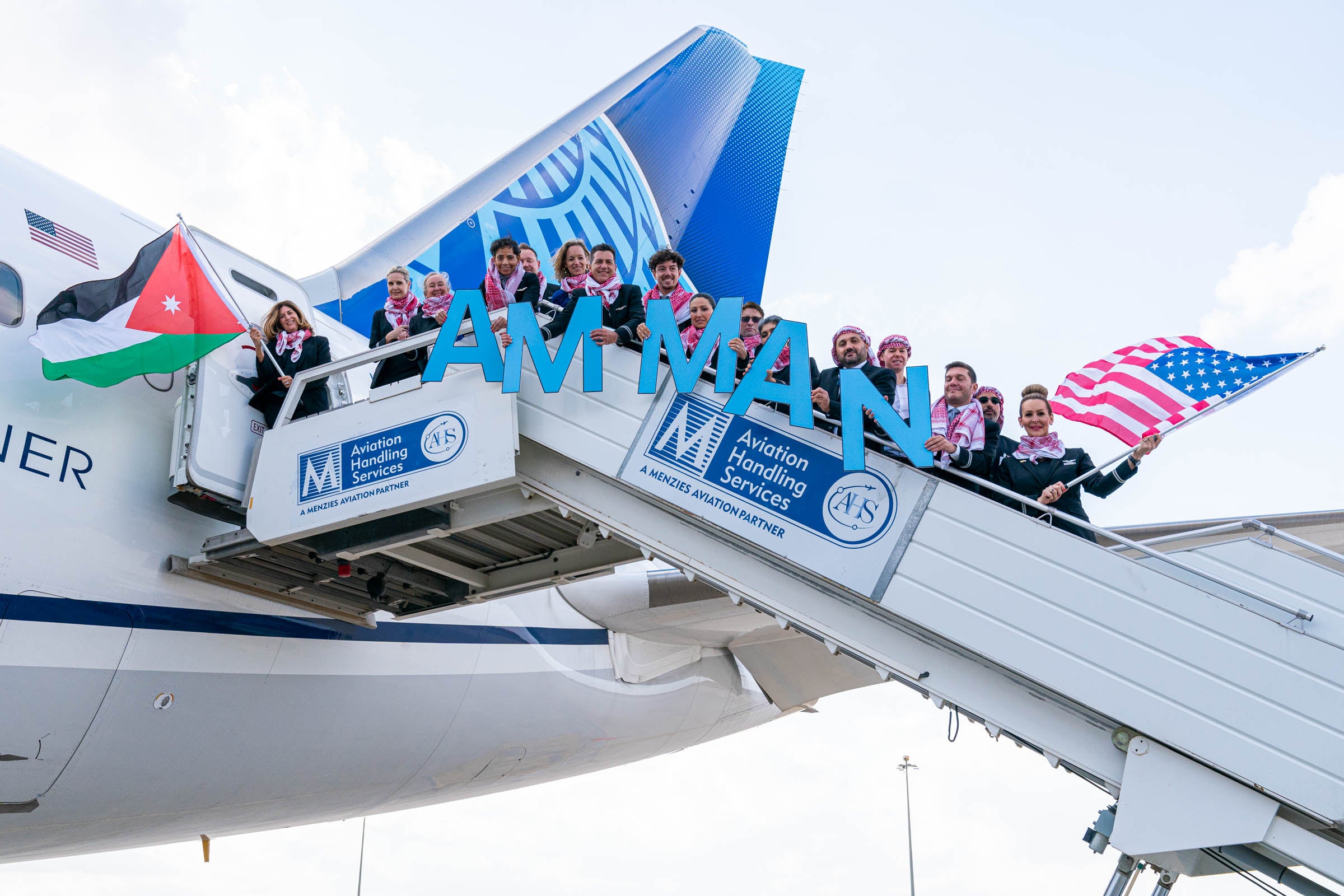 In recent years, United added flights to destinations like Amman, Jordan; Manila, Phillippines; Accra, Ghana; Bangalore, India; and cities in New Zealand and Australia outside of the usual hubs of Auckland and Sydney.
Patrick Quayle, United's head of international network planning, previously told TPG that expanding to unique international markets had more potential than doubling down on familiar markets.
"At some point, with a 14th flight to Italy, you become saturated, versus adding and offering unique content," Quayle told TPG in an interview last year. "Having unique content adds value for our customers, adds value for our loyalty program, and adds value for our partners and where we fly."
During Tuesday's briefing, Nocella suggested that the strategy has been producing the results that executives have hoped for.
"We're happy with what we see so far," he said. "We're really bullish on what we're doing with the new routes we've added."
"We think our growth has potential, not only in the biggest cities in Europe and Asia, but even some of those smaller- to medium-sized cities in those regions as well as Africa and the Middle East," he added.
Related reading: