United Airlines is about to overhaul the long-haul business-class experience.
This overhaul will initially focus on the "soft product" — all of the amenities that you receive that aren't physically attached to the plane, like the seats or the TV screens.
Over the next few weeks, the Chicago-based airline is expected to debut a slew of new amenities for its premium cabins. This includes new bedding, pajamas, amenity kits and more.
Want more airline-specific news? Sign up for TPG's free biweekly Aviation newsletter.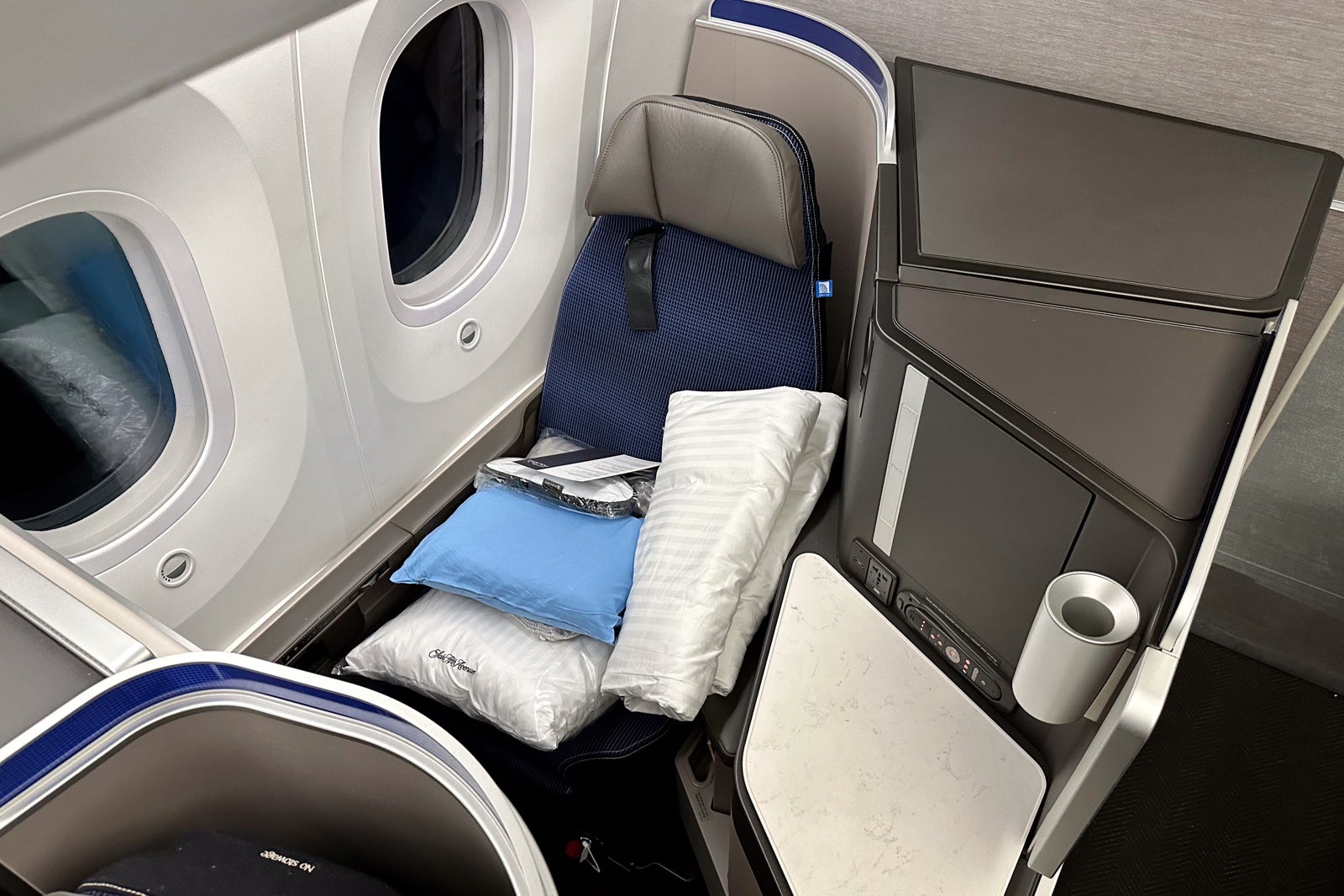 This project has been months in the making, and some elements of the overhauled experience are already flying. In an internal memo shared this week that was viewed by TPG (and confirmed by a carrier spokesperson), the airline wrote:
"Beginning as early as September 20, we're launching new United Polaris, Premium Transcontinental, Hawaii and International United Premium Plus (UPP) bedding… This change is part of a sustainability initiative to reduce single-use plastics on board. After this change, we will have no single-use plastics on our customer bedding in the premium cabins."
The airline declined to elaborate on these changes, but it did confirm that it's planning a major event in New York City on Oct. 3 to showcase the new products. (Of course, TPG will be there to provide the latest updates on United's premium-cabin changes.)
In recent weeks, the airline has launched all-new amenity kits for its premium cabins. The airline scrapped its partnership with Away in favor of new tie-ups with brands such as Asutra and Ua Body.
United first launched new kits in the domestic premium cabin on Hawaii and premium transcontinental routes. It then quietly debuted new kits for the long-haul Polaris business-class and Premium Plus cabins.
These long-haul kits, designed in partnership with wellness company Therabody, started rolling out late last month, and I even had the chance to pick one up on a recent flight between Tel Aviv and Newark.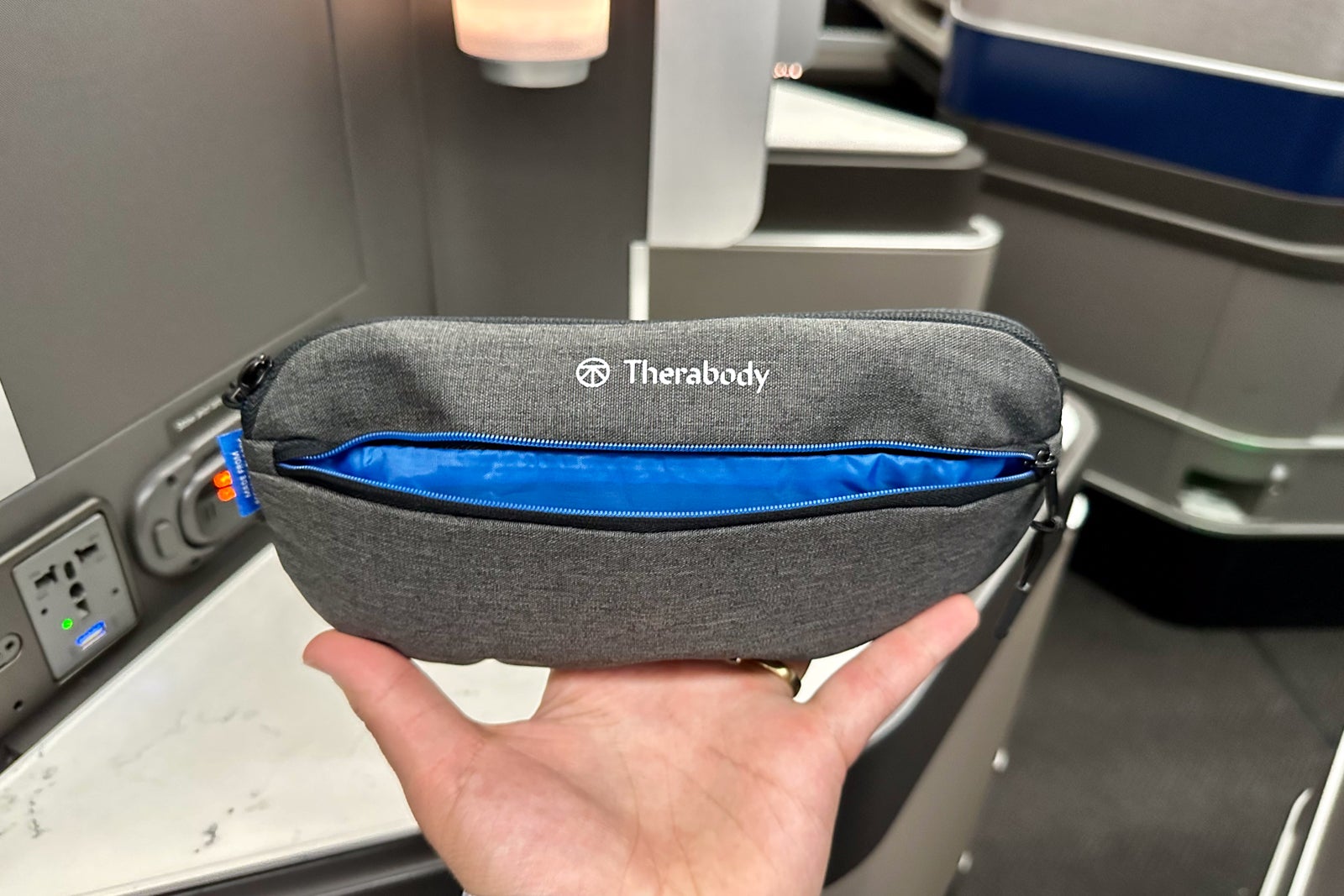 The new Therabody amenity kits double as a crossbody bag. To me, this isn't as appealing as the small Away-branded hard-shell cases United used to give out.
Though the new amenity kits are already flying, there are more expeected updates to the premium-cabin experience.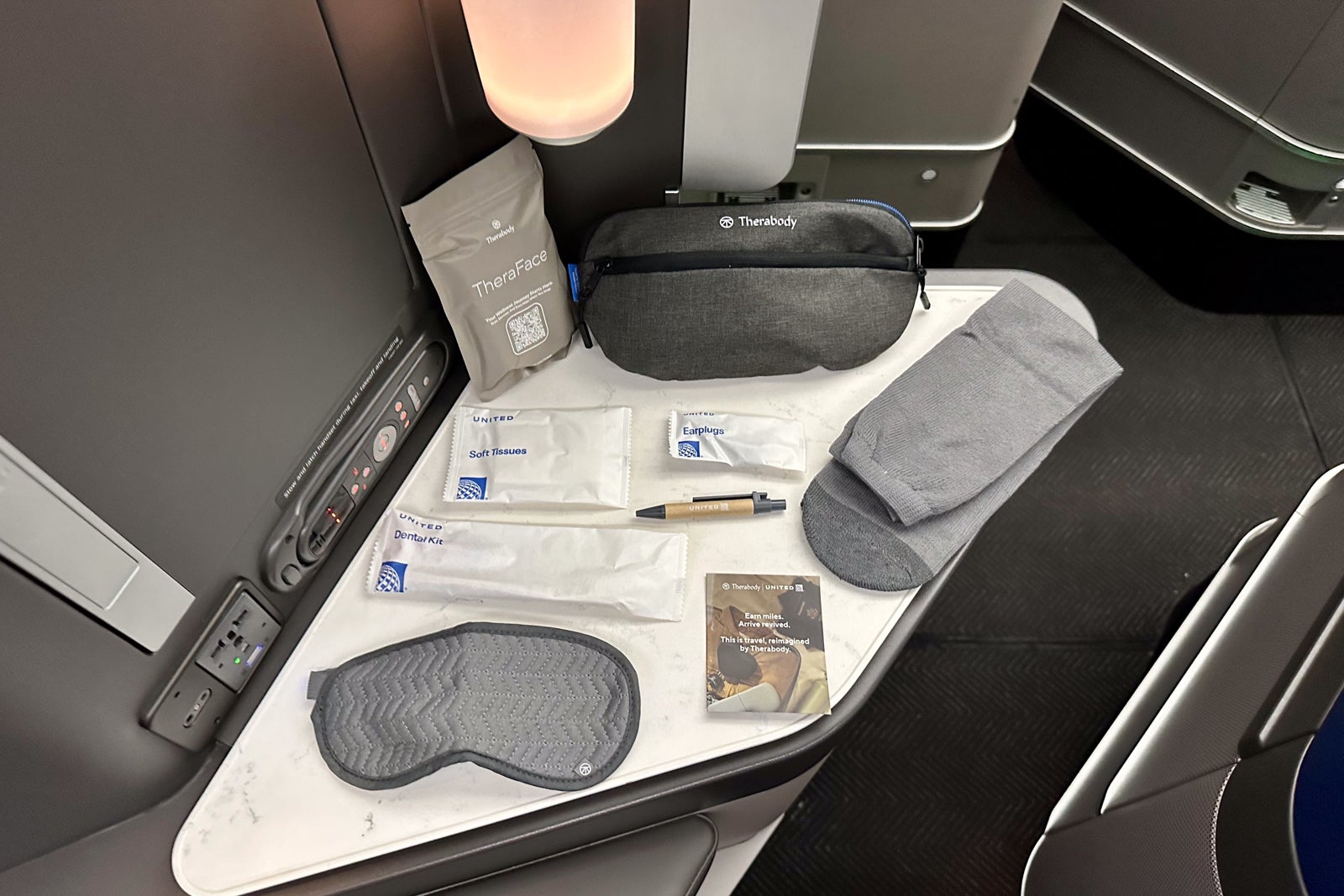 For one, United has been depleting its existing inventory of pajamas. I've heard complaints from readers about the lack of pajamas on recent eligible flights (usually those around 12 hours or longer). Even my flight from Tel Aviv to Newark earlier this week didn't feature pajamas.
Rumors have it that the airline is working on a new style of pajamas that include pockets in the pants — a key feature that was missing with United's existing pajamas. However, the airline has yet to share what, if anything, is planned.
While the details are light, it appears the airline is also crafting a new bedding experience in Polaris. For years, the airline has teamed up with Saks Fifth Avenue to offer one of the best all-around sleep amenities in the skies. This includes fleece-lined slippers, supportive gel pillows, plush mattress pads and more.
It's possible United is planning to retire the Saks-branded bedding, but I sure hope that whatever the airline does, it retains the quality of the existing bedding offerings. After all, sleep is one of the most important factors in choosing a business-class product, and United's current version excels at that.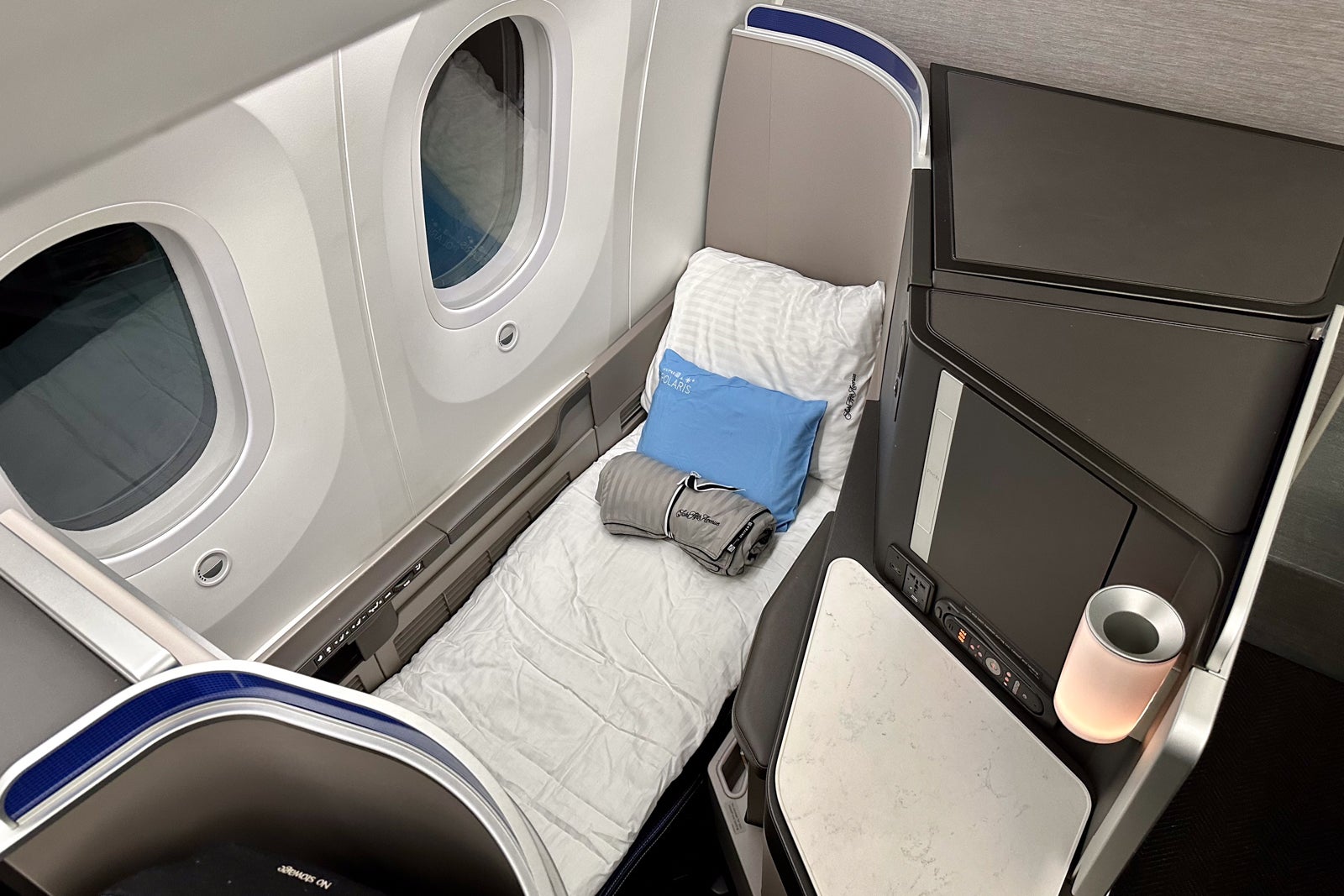 What we do know, based on the internal memo, is that the airline will no longer wrap the blankets, mattress pads and pillows in single-use plastic. This is a move recently popularized in the U.S. by Delta Air Lines and JetBlue.
Finally, United may also tease some (long-awaited and overdue) upgrades to the inflight catering, but there's no telling yet what we'll see on Oct. 3.
All of these upgrades come as United recently hit a major milestone in the Polaris rollout: seven years after its introduction, every long-haul flight operated by a wide-body jet features the "real" Polaris business-class seats.
Now that we're nearly a decade into the Polaris rollout, the rumor mill has been swirling around what Polaris 2.0 will look like. We'll get a good sense for that — at least in terms of the soft product — in less than four weeks, and it probably won't be too much longer after that until we see upgraded seats, too.
Related reading: