Editor's note: This post has been updated with the latest information and examples. 
---
I expect few things are more complicated than the revenue management department of a major airline.
Forget about the miracle of flight — the people and computers that decide how much you and your fellow passengers will pay for a ticket are modern marvels themselves, with passengers in the same row of a plane often paying vastly different sums for their tickets. There's quite a bit of pressure to deliver a strong bottom line, and one of the ways airlines control revenue is by offering tickets in different fare classes for every flight.
Within what we think of as service classes (economy, premium economy, business and first) there are subdivisions that even many devout frequent flyers can't identify. Fare classes — which are even further divisions of each of those service classes — are complicated and vary from airline to airline, but having at least some familiarity with the lingo can help the next time you're searching for an elusive award ticket, booking an upgradeable fare or simply trying to figure out how many miles you'll earn for an upcoming trip.
Today, I'll address a common question by explaining fare classes so you can understand what the fare basis code tells you about your next flight.
Fare class basics
In the most simple definition, the various fare classes divide every seat on a plane into different categories, each with its own price and set of rules. Fare classes are identified by one-letter fare codes. Some fare classes and codes are standard across all airlines, while some are very different depending on the airline.
Here are a few fare codes that are typically the same across all airlines:
Y: Full-fare economy-class ticket.
J: Full-fare business-class ticket.
F: Full-fare first-class ticket.
Among the large U.S. carriers, Delta and United no longer market any flights with the F fare class, with J being the highest fare class available for purchase. American does use the F fare class, but only for flights offering Flagship First service on its three-cabin aircraft, the Boeing 777-300ER and Airbus A321T.
Note: These letters are also commonly used as abbreviations on message boards like FlyerTalk to refer to the "generic" class of service (e.g., "I'm flying in Y from New York to London and want to upgrade to J" means "I'm traveling in economy from New York to London and want to upgrade to business class"). However, this article is focusing on the actual published fare classes from airlines.
Why fight for the armrest when you can rest easy? The difference between cramped flying and classy flying is just a matter of points away with the free TPG App!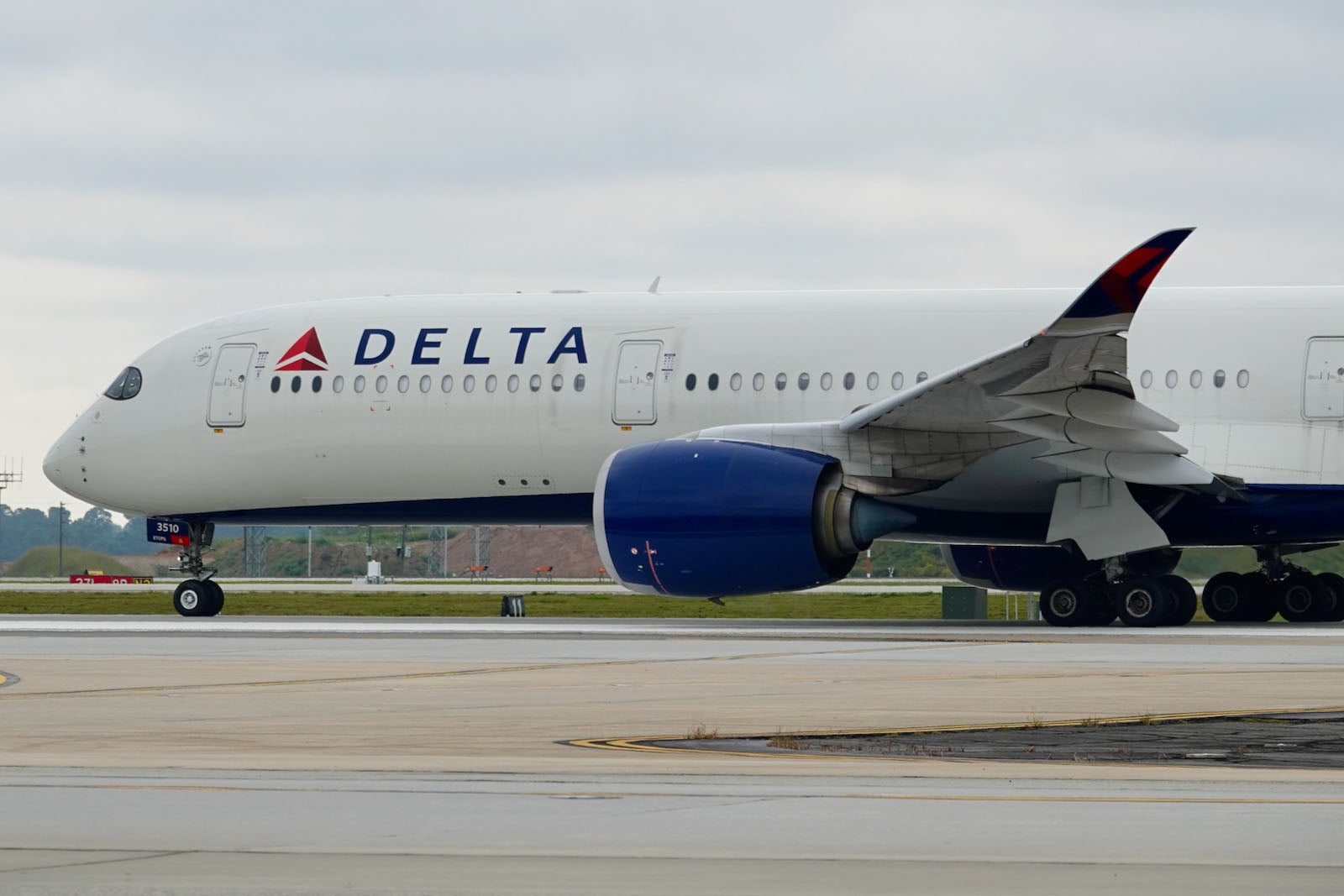 Fare classes are used by airline reservation systems and travel agents to sell seats on a plane, and to keep track of which fare classes are still available.
Let's take a look at a quick example. Here's a screenshot from ExpertFlyer (owned by TPG's parent company, Red Ventures) with American Airlines Flight 38 from Miami (MIA) to London Heathrow (LHR) on Sep. 1:

The fare classes with a number next to them are still available; the ones with a zero are not. The number after the letter delineates how many tickets are left in each fare — ExpertFlyer maxes out at seven for AA, so there are at least seven seats left in most economy-class fare buckets but zero seats left in fare classes F, A, R, I, W, P, G, N, Q and O.
Here's how these fare classes fall into the classes of service offered on the Boeing 777-300ER American is using on this route:
F and A: first class
C, J, R, D and I: business class
W and P: premium economy
Y, H, K, M, L, G, V, S, N, Q, O and E: economy
While these fare classes represent all the tickets you can buy directly with cold hard cash (i.e., revenue fares), you'll see that ExpertFlyer gives us a bit more information, including certain upgrade and award fare codes.
For example, A (which is zeroed out on this flight) doubles as the fare code for discounted first-class tickets and for upgrades from business to first class on a three-cabin aircraft. Meanwhile, upgrades from economy to business fall under the C fare class, while the W fare class is for premium economy, along with the P class.
Related: Understanding American Airlines' revenue, award and upgrade fare classes
Keep in mind that the most-discounted fares also have the strictest rules when it comes to refunds, changes, baggage allowances and earning frequent flyer miles or elite credit. Some airlines don't award frequent flyer miles at all if you buy a ticket in the most-discounted economy fare class, especially when trying to credit the flight to loyalty programs of partner airlines. I find this site very helpful when deciphering Delta, American, Alaska, Southwest and United fare codes.
How fare classes affect you
Here's an example of how these various fare classes come into play when you're purchasing a ticket.
Let's say that you're looking to book a flight from Chicago O'Hare (ORD) to Los Angeles (LAX). Yesterday when you checked the price of a round-trip ticket, you found one for $305, but you needed to confirm dates with a family member before locking in your itinerary. Today when you go to book, the price has jumped to $375. The best explanation for the price increase is that the more-discounted fare class you were looking at yesterday is now sold out.
(Remember that in most situations, you can pull the trigger on a flight and cancel within 24 hours and get a full refund. Check out this guide to airline hold and cancellation policies for more details, and this guide to airline no-change-fee policies if you are outside of the 24-hour window.)
This may also affect you when you go to take the flight, as your fare class will sometimes dictate the number of miles you earn on the flight, from both a redeeming and elite-qualifying standpoint. While American, Delta and United have all switched to a revenue-based model of awarding miles for flights on their own (respective) flights, traveling on most of their partner airlines will use a somewhat complicated formula that takes into account distance flown as well as fare class booked.
As an example, here's the mileage accrual chart for Delta Air Lines when you credit an Aeromexico flight that was not booked through Delta to the carrier's SkyMiles program: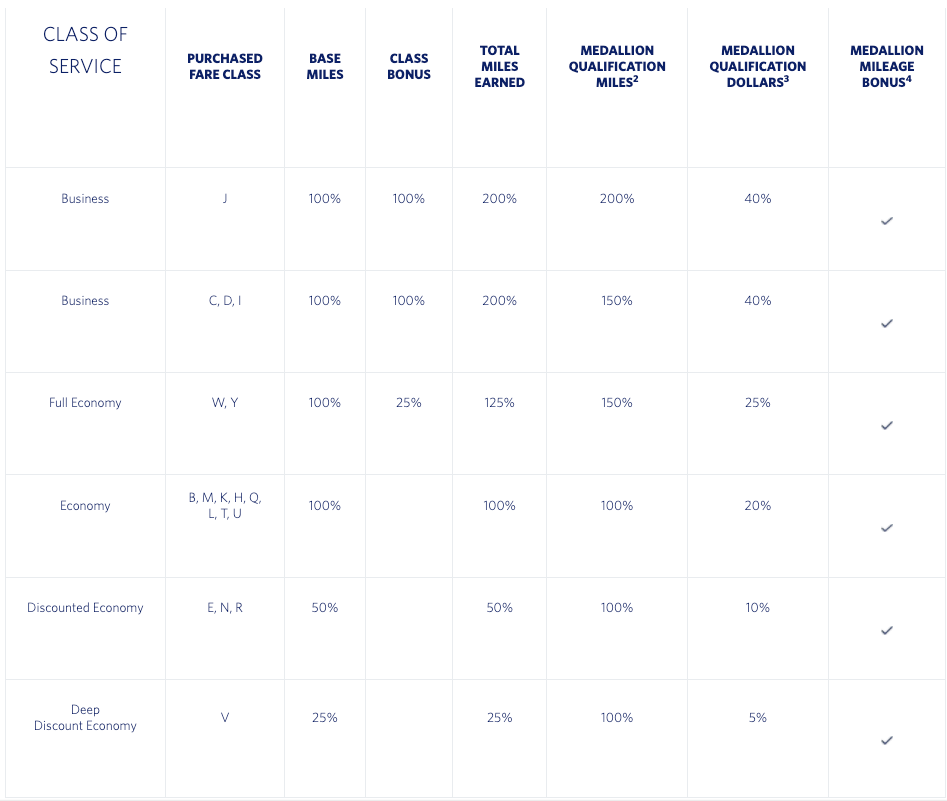 Related: How to earn miles in the Delta Air Lines SkyMiles program
As you can see, the lowest fare class (V) only awards you 25% of the miles flown. If you book a round-trip flight from Mexico City (MEX) to Atlanta (ATL), you'll cover a total distance of 1,331 miles. However, that would only give you 333 miles. Booking into a fare class at the next level (E, N or R) would double those earnings.
This is also critical if you're chasing Delta Air Lines Medallion status. Using the chart above, the lowest economy fare class would get you 1,331 Medallion Qualification Miles, but only 5% Medallion Qualification Dollars. For example, if the base fare of the MEX-ATL flight on Aeromexico was $200, you would only earn 10 MQDs. While those numbers would be doubled if you booked into E, N or R, even booking into full-fare business class nets you a maximum of 40% MQDs. Delta is capping the MQD earnings as an incentive for its most loyal travelers to earn status by flying on Delta's own flights or, at the very least, booking partner flights through Delta.
Finally, it's important to note that many carriers will either prevent you from upgrading tickets booked into certain fare classes or will add cash copays to do so. Therefore it's critical to know what fare class you've booked so you can fully understand how that will affect your flight.
Related: The ultimate guide to upgrading with miles
Standard practices and common fare rules
While fare class is generally designated by a single letter, this gets more complicated very quickly. When you combine a fare class with other rules, you'll wind up with a series of alphanumeric characters, and this is known as a fare basis code. This tells airline reservation specialists and travel agents everything they need to know about your ticket and how the fare is constructed.

The above screenshot shows the fare basis code KAA2PHEN for a United flight from New York (LGA) to Chicago (ORD). I know this is a K-class fare, but I would have to click on "rules" to understand all the restrictions associated with this fare. A good rule of thumb is that the cheaper the fare class, the more restrictions that will be associated with the fare. A K fare with United is a deeply discounted non-basic economy fare that still earns 5 miles per dollar for non-elite members and is upgradeable using cash, miles, PlusPoints or a space-available Complimentary Premier Upgrade for MileagePlus Premier members.
Fare basis codes can also tell an agent whether a fare is refundable, good for one-way or round-trip tickets, departing to or from specific countries, combinable with other fares and good in high or low season, as well as how far in advance the fare can be booked and whether there are any routing restrictions or change penalties.
Example: Fare basis code WH7LNR tells me the following:
W: I have a W fare class ticket.
H: It's a high-season ticket.
7: I have to book seven days in advance.
L: It's a long-haul flight.
NR: The ticket is nonrefundable.
Deciphering fare basis codes takes practice and knowledge specific to the airline, as each one has its own style for writing codes. I wouldn't put too much time into being able to understand anything beyond your fare class and its set rules.
Common fare classes in the points and miles hobby
As noted above, you'll often see bloggers or avid award travelers discussing tickets using generic codes:
Y: Economy.
W: Premium economy.
J: Business.
F: First.
For example: "There are great Y fares from the U.S. to Europe this winter." Remember that these letters are often used for specific fare classes as well —  generally the most expensive (full-fare) ones.
However, the most important implication of fare classes for points and miles enthusiasts involves award tickets and upgrades. Most airlines will set aside specific fare buckets for these awards. Just because there's an open seat in the designated cabin that you want to fly doesn't mean that it's available using miles.
The same holds true for upgrades, whether you're looking to redeem miles, use certificates or take advantage of elite status for complimentary bumps to the front of the plane. I see almost daily comments along the lines of, "But there are three open first-class seats! Why won't (insert carrier here) upgrade me?" If those seats aren't placed into the fare class designated for upgrades, the carrier isn't making them available for upgrades. Note that this may not happen until 60 or even 30 minutes before departure.
The easiest way to illustrate this is with Star Alliance. The 26 member airlines have standardized their award-booking classes, so if you're looking to use miles from one carrier's program on a flight operated by another carrier, you'll need the following inventory:
X: Economy award seat
I: Business award seat
O: First award seat
Since all Star Alliance member airlines are searchable on ExpertFlyer, this can make it relatively simple to search for award inventory and set alerts if your desired class of service isn't available. That said, there are some restrictions here. Swiss, for example, typically only allows elite members of its Miles & More program to redeem miles for first class on its own flights, while Singapore generally only releases long-haul first- and business-class awards to members of its own KrisFlyer program. On the other hand, Swiss' parent airline, Lufthansa, does release limited first-class inventory to its Star Alliance partners.
Related: The hardest first-class products to book with points and miles
I also find knowing these fare classes to be handy in case my online booking screen doesn't tell me what cabin I'm in for partner airline flights. If I book Thai Airways with United miles, sometimes my confirmation only says "TG 678 (I)." Because I know "I" is business, I don't have to call United to confirm that I was booked in the correct cabin.
Special fare classes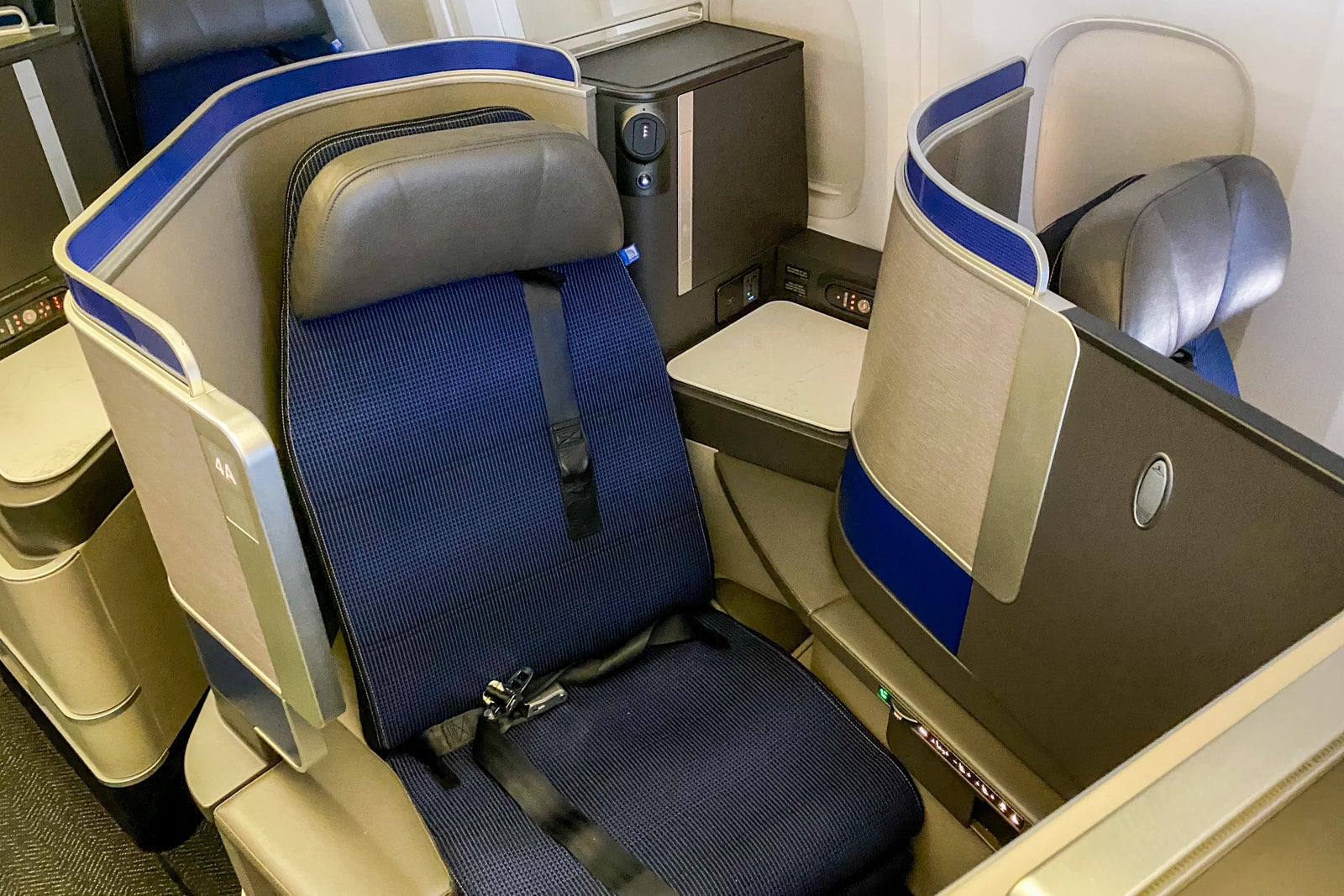 Many airlines use specific fare classes for their own products, passengers or other situations. Perhaps my favorite example of this is a benefit only open to United cobranded cardholders or MileagePlus Premier members. If you hold any United card, or Premier Silver status or above, you have access to fare class XN — extra economy award seats only available to Chase cardholders. While United's website is one of the best for searching Star Alliance award space since you don't need to log in to do so, you definitely should if you hold a card like the United Explorer Card.
Related: The best credit cards for United flyers
Whenever you encounter this extra award inventory, it'll be notated directly in the award search results (again, once you are logged in to your United MileagePlus account):

Here are a few other examples of these special fare classes:
OU: Delta uses this code for complimentary Medallion upgrades.
PZ: United uses this code for complimentary Premier upgrades.
U: Alaska uses this code for complimentary MVP upgrades to first class. Travelers confirmed into Alaska first class via U class are not eligible for access to the Alaska Lounge.
CB: Indicates an extra seat for cabin baggage.
P: Etihad uses this code for The Residence on A380s.
IN: Infant fare, usually 10% of an adult fare
CH: Child's fare, varies from 0%–50% savings depending on the airline
CL: Clergy fare (Who knew?)
DP: Diplomat
PG: Pilgrim
YCA: Contracted military/U.S. government fares. They are treated mostly as full Y tickets, but unfortunately are no longer upgradeable on American Airlines.
Bottom line
Knowing your fare class is important for several reasons.
First, it can tell you whether you'll earn 100% of your frequent flyer miles from a purchased ticket. This is even more important when crediting your flight to a partner airline. Once you know your fare class, make sure to utilize wheretocredit.com when deciding which frequent flyer program you'll credit your flight toward.
Your fare class also tells you whether your ticket is upgradeable and where you may stand in the upgrade priority line. In case things go wrong or you need to make a change, knowing your fare class can tell you if your ticket is refundable and if any change fees are required, and it can help you plan your strategy for making changes before talking to the airlines. Knowledge is power, and the more you understand about how the airline industry works, the better positioned you'll be to get the maximum value out of your points and miles.
If you're new to The Points Guy, check out our points and miles guide for beginners.