In theory (according to hotels, anyway), resort fees should help hotel guests save money. Rather than charging individually for amenities like pool towels, beach chairs and entertainment, some hotels group these fees into one fee that is added to your room rate.
In reality, resort fees have become a thorn in the side of many travelers for a few reasons. One, travelers often aren't able to take advantage of all of the amenities included in the fee, especially during a short stay. Two, some hotels charge guests an amenity fee for "perks" like free local calls, rollaway beds and discounts on laundry and pet fees. And three, many hotels do their best to hide these fees until you are well into the booking process.
Though some hotels are facing resort fee lawsuits and the Biden administration is pushing back against resort fees, destination fees and so-called junk fees, resort fees are currently one of those small annoyances that many travelers have grown to accept as a part of life.
Unfortunately, that annoyance has grown disproportionately at some Hawaii hotels.
TPG reader George Knudsen originally brought this new trend in hotel fees to our attention while he was searching for a Hawaii hotel stay. The hotel in question was one of a handful of Destination by Hyatt properties in Hawaii operated by Destination Residences Wailea. Rather than the standard resort fee, which is charged as a flat fee tacked onto the nightly rate, the Wailea Grand Champions Villas charges a resort fee that is nearly 10% of the nightly room rate.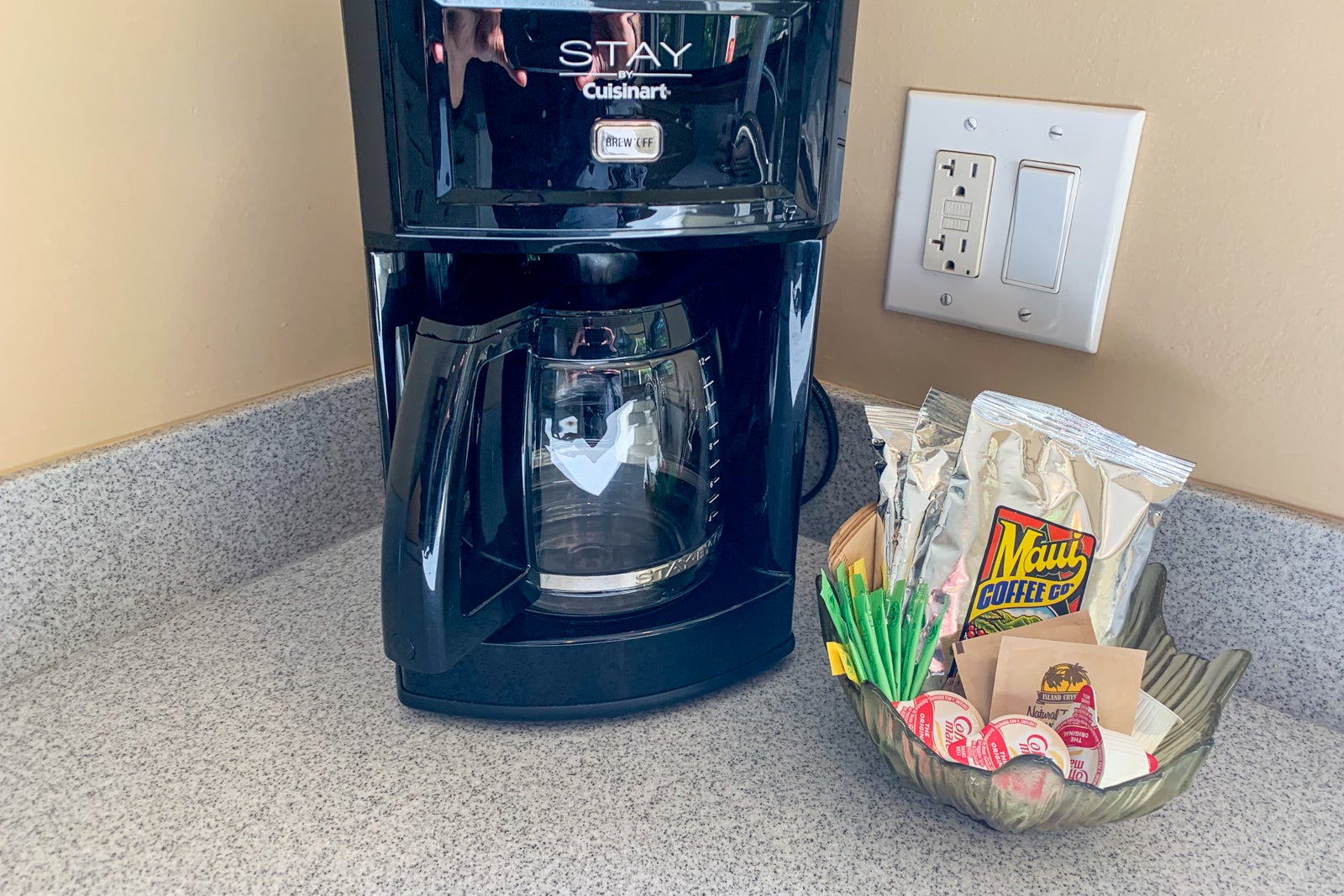 The exact wording reads as follows: "This property charges a 9.98% nightly resort fee per room plus tax in order to provide services and amenities which enhance the guest experience." In fact, most of the properties operating under the Destination Residences Wailea umbrella use this method of charging a resort fee as a percentage of the nightly rate.
After digging around a bit on the property's website, it appears the "services and amenities which enhance the guest experience" are:
Welcome lei greeting
Maikai grocery discount card
Limited housekeeping services
In-room coffee maker with a welcome packet of Maui coffee and condiments
In-room washer and dryer with laundry detergent
Fully equipped kitchen
Bathroom toiletries
Use of beach towels
Printing of boarding passes
Self-parking
"Island Host" to assist with activity planning
Netflix account use upon request
Local calls
None of these are out of line with what other resorts include in their resort fees, but you could be paying a wildly different price for them based on the nightly room rate during your stay.
For example, a stay in a two-bedroom condo at the Wailea Grand Champions Villas in November averages $429 per night, making the resort fee $42.81 per night. A January 2024 stay in a two-bedroom condo at the Polo Beach Club, a Destination by Hyatt Residence, also operated by Destination Residences Wailea, averages $999 per night, bringing the resort fee up to $99.70 per night for an all-in cost of $1,099 per night.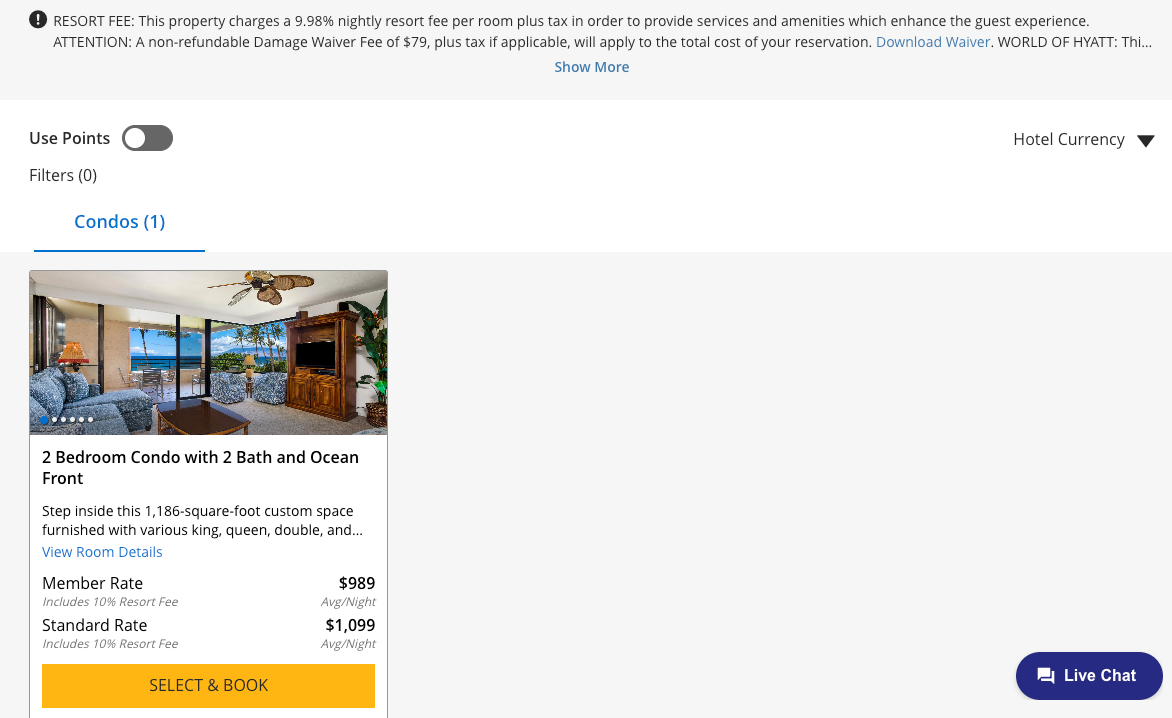 One hundred dollars is well above average for resort fees, which typically range between $25 and $50 per night but can sometimes climb above $100 at luxury resorts. In addition to the above-mentioned resorts, Wailea Ekolu Village and Wailea Ekahi Village also charge a 9.98% nightly resort fee, while Wailea Beach Villas charges a lower resort fee of 5.87%.
It is worth noting that the resorts do nothing to hide these fees. In fact, they are upfront about the fees by displaying the all-in rate (minus taxes) with a note that tells guests the resort fee is included. It's not the disclosure that's troublesome about this alternative method of charging resort fees — it's the fact that whether you pay $429 or $999 per night for your room, you are receiving the same inclusions in the resort fee.
Regardless of how much you pay per night, you receive the same amenities. You don't get more beach towels, welcome leis, coffee packets or laundry detergent just because you pay more per night. However, one might argue that if you are paying nearly $100 per night for these amenities, maybe you should ask for extra coffee, shampoo and laundry detergent.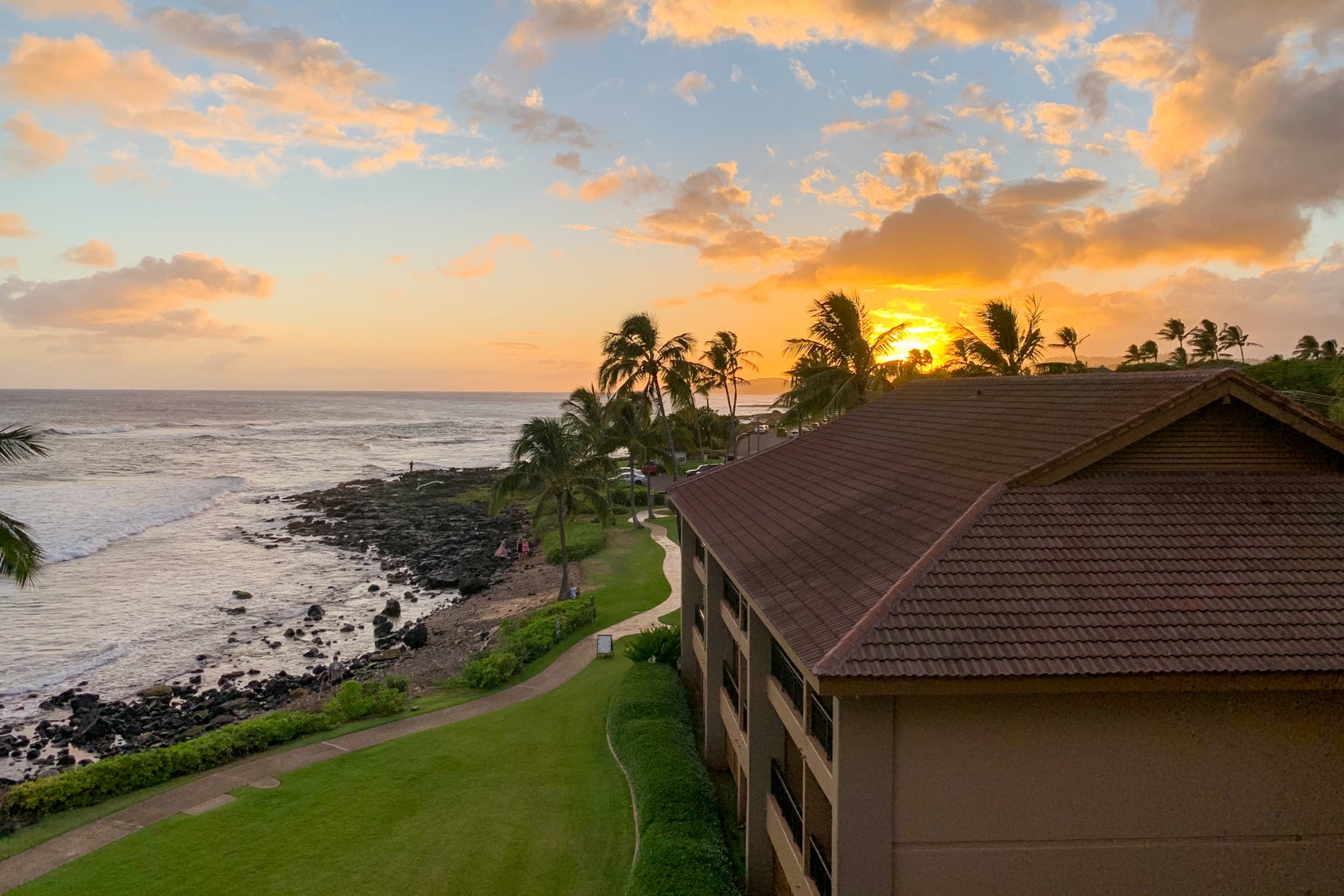 When asked if discovering this practice would deter him from staying at one of these properties, Knudsen told TPG, "I'd definitely look at other options. I'd even consider paying a bit more elsewhere that doesn't disguise fees like this." Despite learning to deal with resort fees like the rest of us, "adding a percentage to the rate to 'enhance' things is just laughable," he added.
Because this group of resorts consists of privately owned condos that are rented out through Hyatt, you can still stay at these resorts and avoid the nightly resort fee by redeeming World of Hyatt points.
Aside from that, though, resort fees are something travelers are stuck with for now. The best you can do is stay alert and informed — know how much you are paying and what you are getting before you click "book now."
Representatives from Destination Residences Wailea and Hyatt did not respond to a request for comment before publication.
Related reading: