This year's TPG Awards has come and gone, and it was a night that attendees and travel companies won't forget any time soon.
That's especially true for Emirates, which took home two awards Monday night — the only airline to win two trophies.
The Dubai-based carrier won awards for having the world's best first-class and premium economy products. If you've ever flown in these cabins, odds are you'll probably agree with these picks.
And if you haven't, here's a look at why Emirates went home with two shiny new pieces of hardware.
Emirates' Game Changer first class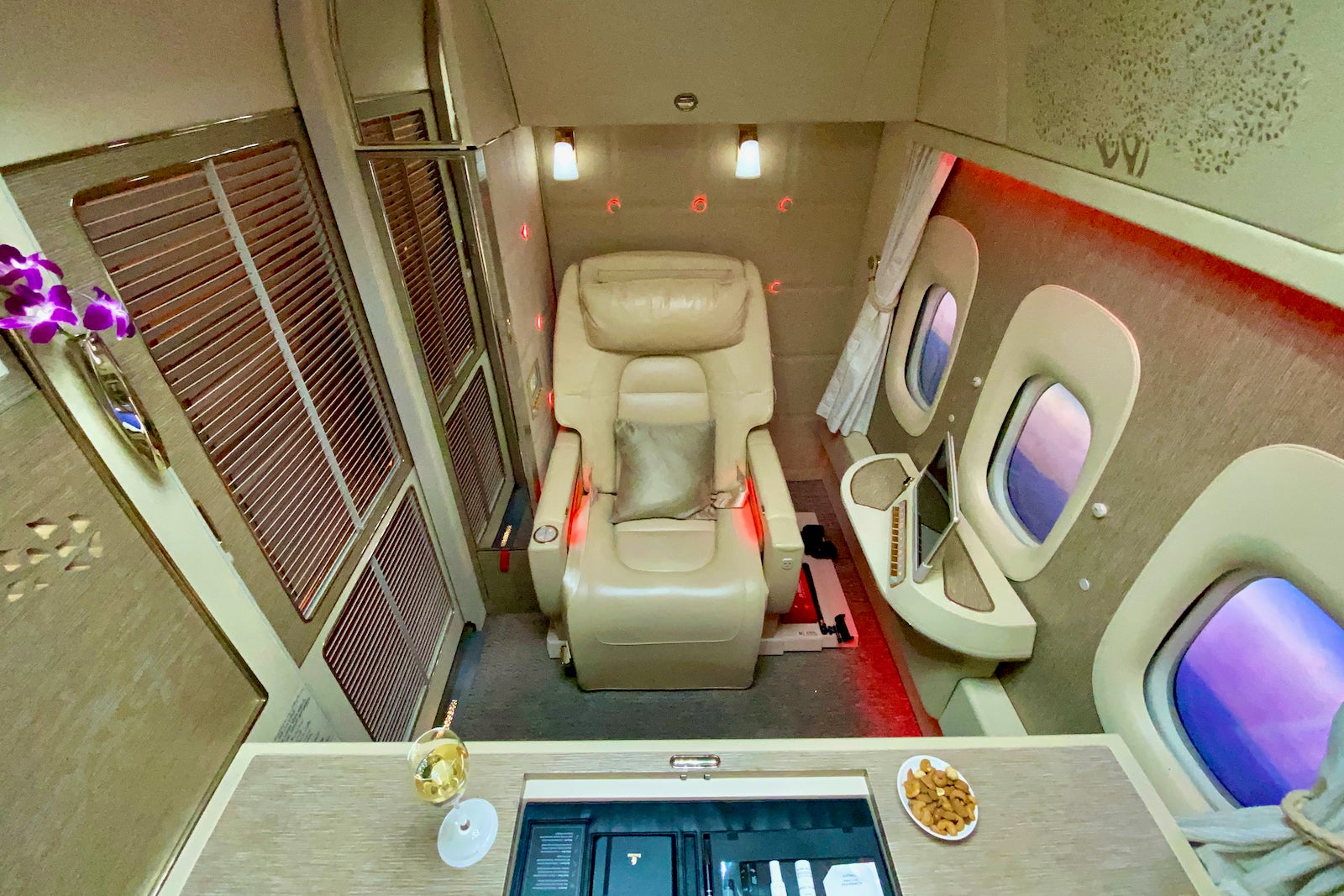 When I was ready to start traveling again during the pandemic, I was looking for international destinations that were open to tourists.
Once Dubai announced that all you needed was a negative test to enter the city, I immediately started looking for flights to the Gulf megopolis.
And then, when I saw that Emirates was flying its so-called Game Changer first-class product to the U.S., I knew it was meant to be. (Emirates typically deploys this product on much shorter routes to Europe.)
The Game Changer, found on just nine Emirates Boeing 777-300ERs, is one of the holy grails of premium-cabin products.
Much like a roomette on a train, the Game Changer is a fully enclosed suite — making it the only first-class product in the world to offer complete privacy. Plus, with just six individual suites, the cabin feels stately and intimate.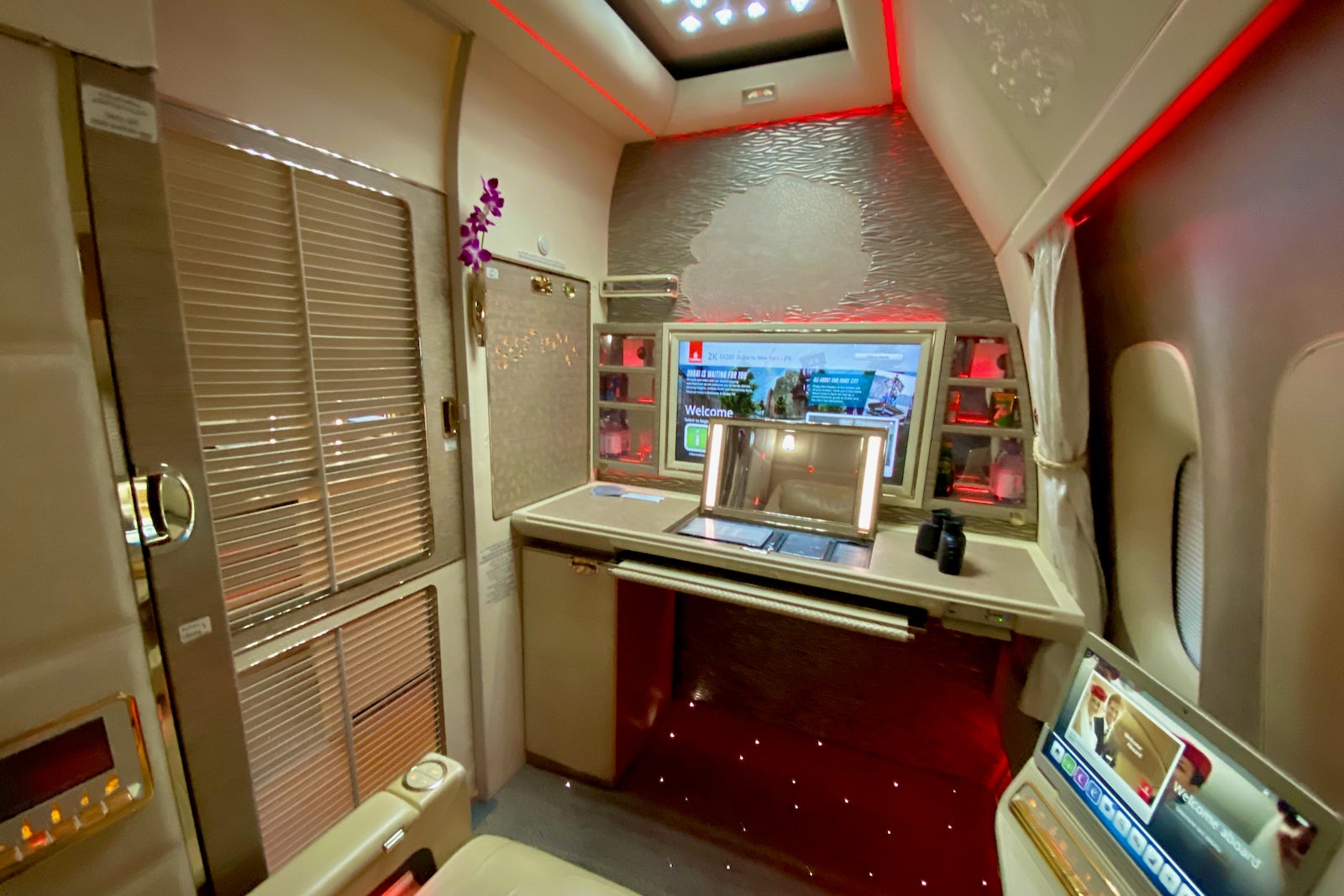 During my flight in the middle suite, I marveled at the virtual windows — a novelty that Emirates pioneered with this product. Furthermore, I loved the video call "room service" feature that allows you to virtually place a food or drink order with the cabin crew.
Other bells and whistles include customizable mood lighting, personal climate controls, a pair of $250 Steiner binoculars to use during the flight and much more.
Emirates first-class staples, such as personal minibars, free-flowing Champagne, top-shelf liquor and celebrity chef-designed meals, will also be waiting for you when you fly in a Game Changer suite.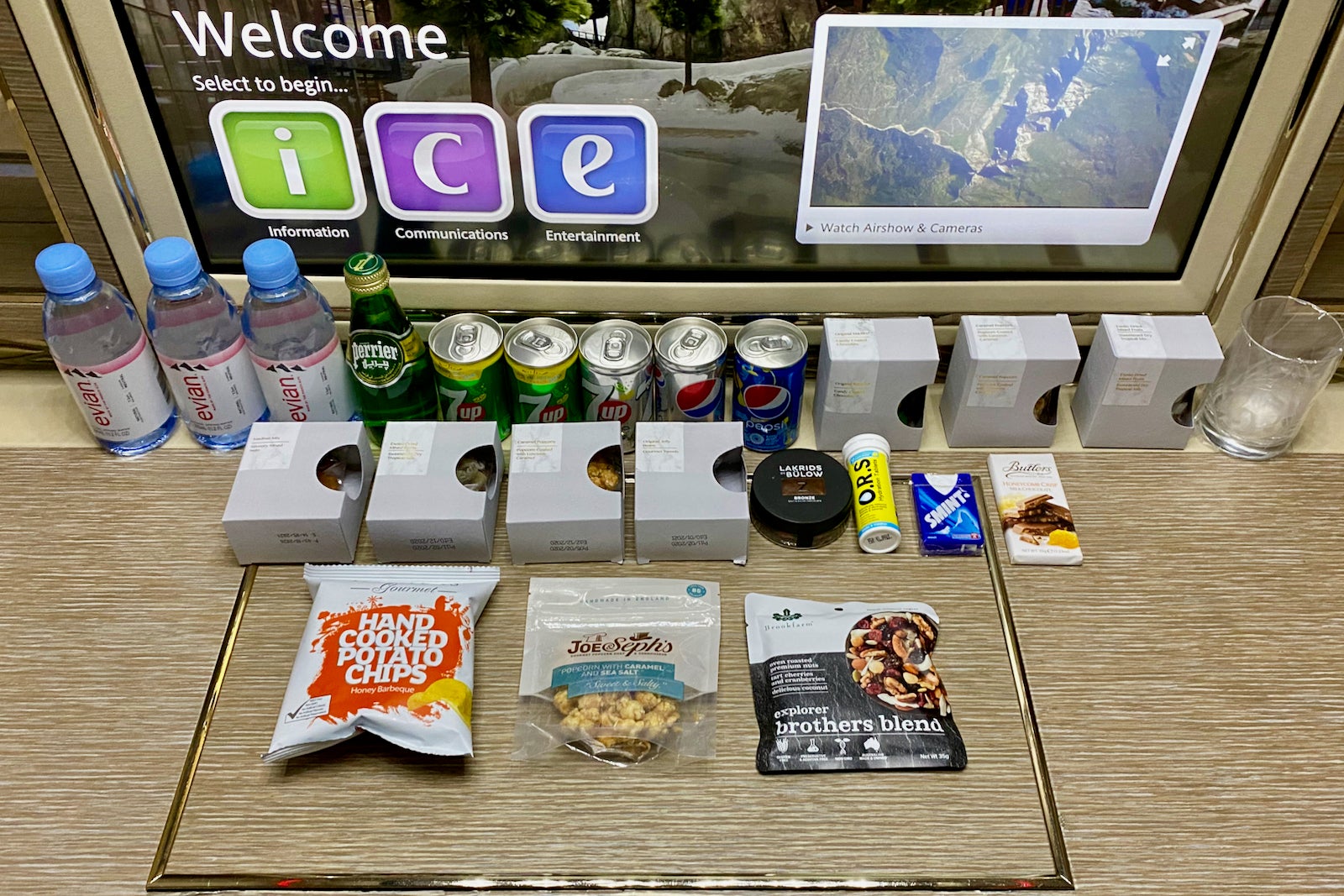 What you won't find on the Boeing 777 are showers, which are a feature exclusively found on Emirates' Airbus A380s. While these double-deckers might offer showers for first-class passengers, everything else about the Game Changer is a massive improvement, making this already industry-leading product the world's best first-class experience.
Emirates' new premium economy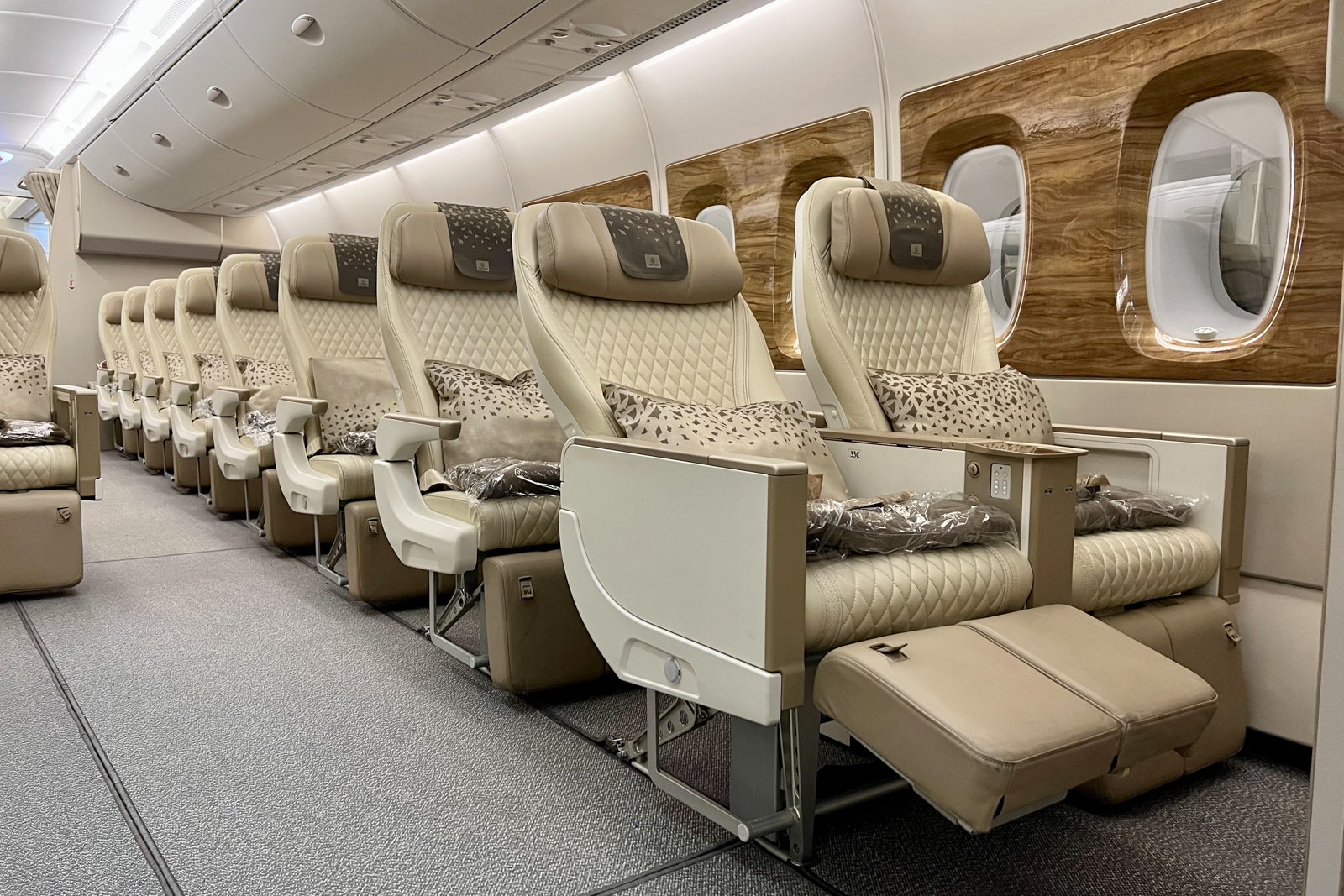 While Emirates is the first of the three Gulf megacarriers to install a premium economy cabin, the airline is very much playing catch-up with the rest of the industry that's been flying this elevated product for years.
But though it might've taken the airline a little longer than its U.S. and European peers to install this product, Emirates clearly spent some time thinking about the details.
Thanks to spacious seats with high-end finishes, ergonomic touches like calf rests and a generous recline, Emirates' new premium economy seats are the best that I've experienced.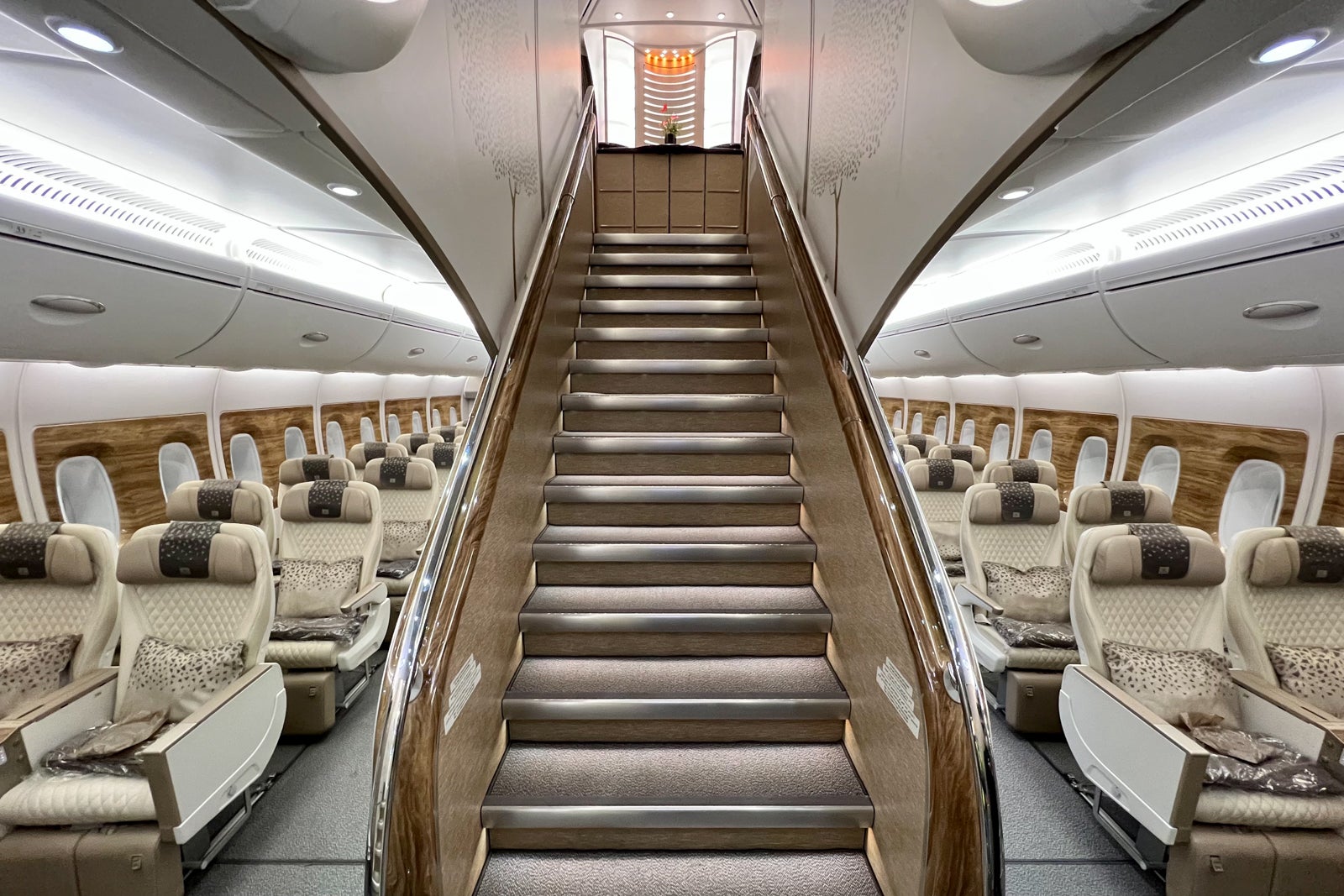 When you step on board, you'll quickly catch a glimpse of what might just be the most visually appealing recliners in the sky. With cream-colored, textured leather and matching seat belts to boot, sitting in one felt like I was behind the wheel of a German sports car.
And it wasn't style over substance, either. These were also the most comfortable premium economy recliners I've experienced to date.
Each featured 8 inches of recline — so generous that I needed to play a game of human Tetris to use the restroom when the sleeping person in front of me was reclined to the fullest.
While Emirates added plenty of bells and whistles to its new premium economy cabin, my favorite feature was the padded calf rest that provided excellent support for my legs during the flight.
When I flew in premium economy, Emirates hadn't yet debuted the enhanced "soft product" for premium economy passengers.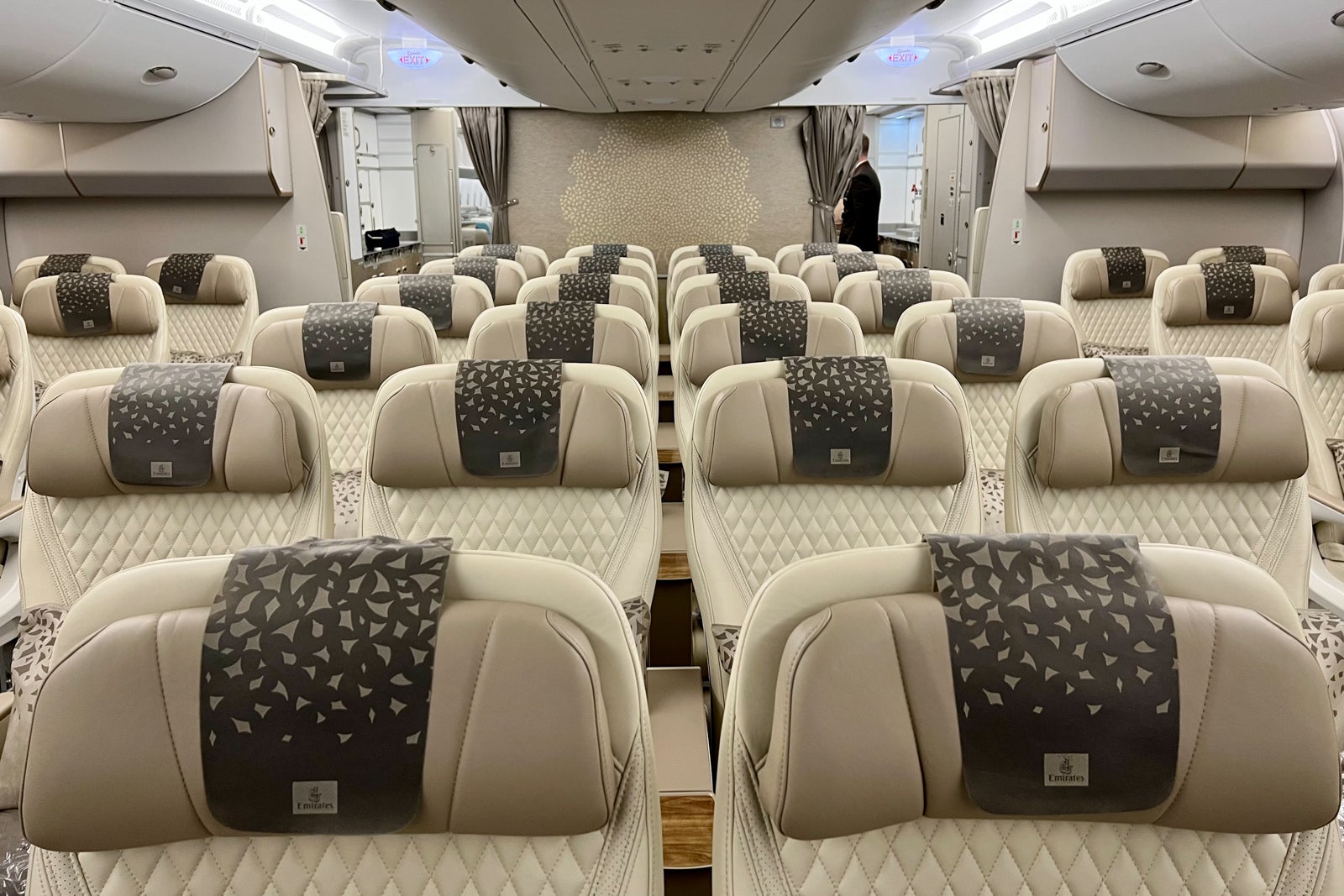 That changed last year, and of course, TPG was there to give you a rundown of what you can expect when you fly in Emirates premium economy.
When we reviewed the product, we found that the service was equivalent to what you'd find in business class — way above average for a premium economy product.
TPG's Ben Smithson was especially impressed by the way that the wines were described, presented and poured. He claims that the food was the best he's had in premium economy in terms of taste, presentation and quantity.
As such, with a top-notch hard product and impeccable onboard service, it's no surprise that Emirates also went home with the TPG Award for the world's best premium economy cabin.