Amtrak customers eagerly awaiting the rollout of the rail company's brand-new, high-speed Acela trains may have to wait even longer.
A federal watchdog's new report details apparent regulatory problems and defects on the new trains that could pose a risk of further delaying the new trains' arrival along the tracks of Amtrak's Northeast Corridor.
The report, released Sept. 29 by Amtrak's inspector general, noted water drainage issues causing corrosion on key train components and a handful of windows that spontaneously shattered.
The new Acela trains were originally supposed to be in service back in 2021 but have encountered a myriad of challenges along the way — the COVID-19 pandemic among them.
"The company has made recent improvements to the New Acela program's management," the report said of Amtrak. "Despite these efforts, the program is more than three years behind schedule, and additional delays are likely."
That's certainly bad news for Acela passengers awaiting the new and significantly improved train sets, which could, in combination with infrastructure improvements along the corridor, reach speeds of 160 mph in the future.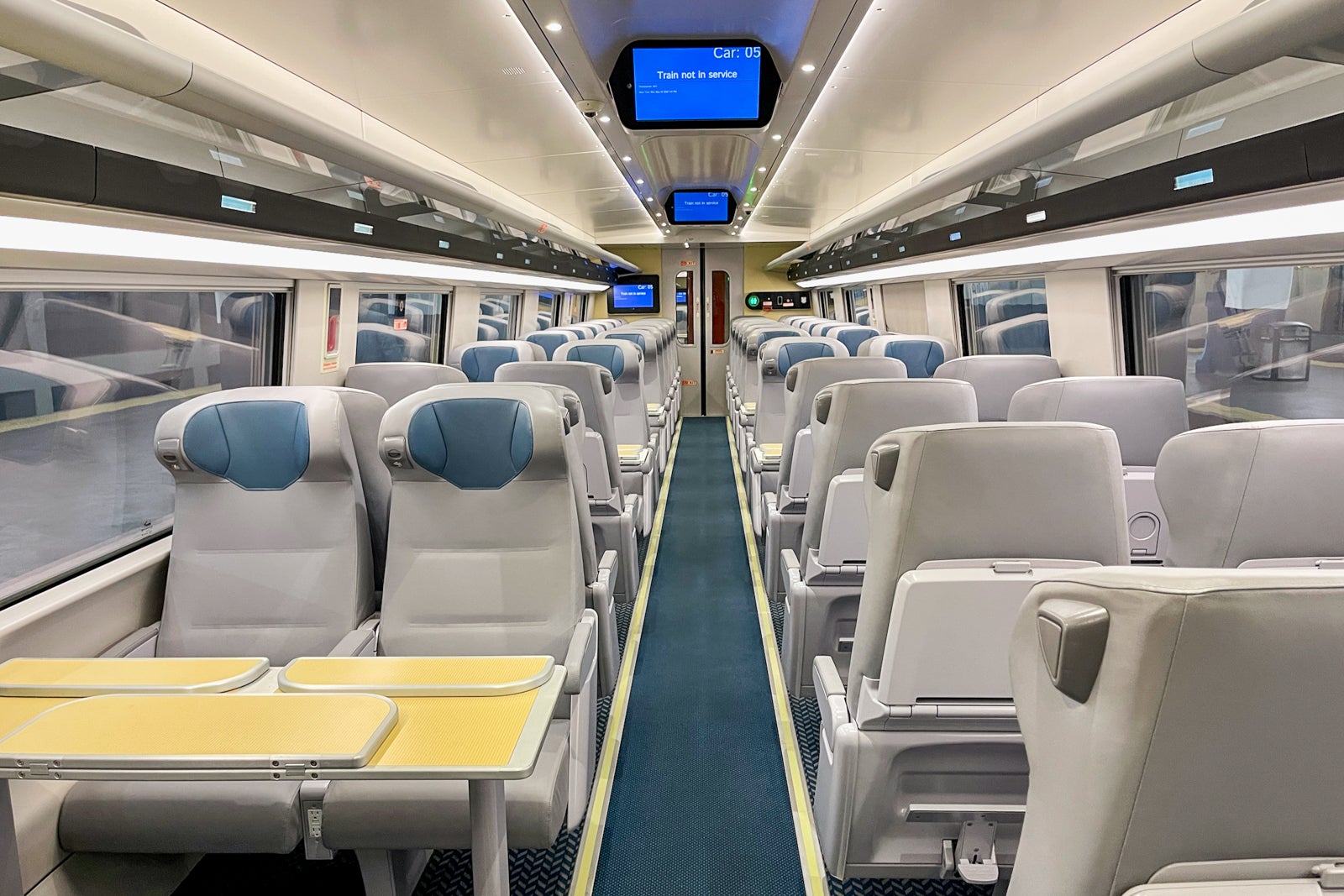 New Acela trains
Amtrak began its Acela overhaul in 2014 with a project that at the time was expected to cost around $2.3 billion. It set out to replace Amtrak's aging fleet of Acela trains that run from Washington, D.C., to Boston via New York.
Its contractor, Alstom, has been working to produce 28 new train sets at its facility in Hornell, New York. Each train set will have a higher capacity than the existing 20 Acela trains in service today, which means more passengers will have the chance to ride on better trains once the project is complete.
Once Amtrak takes final delivery of the first six train sets from Alstom, it will be able to launch service on the new trains, which include a host of improvements from the existing models, such as an upgraded cafe car and nicer seats and amenities. Plus, passengers will have the ability to travel between key East Coast cities much more quickly.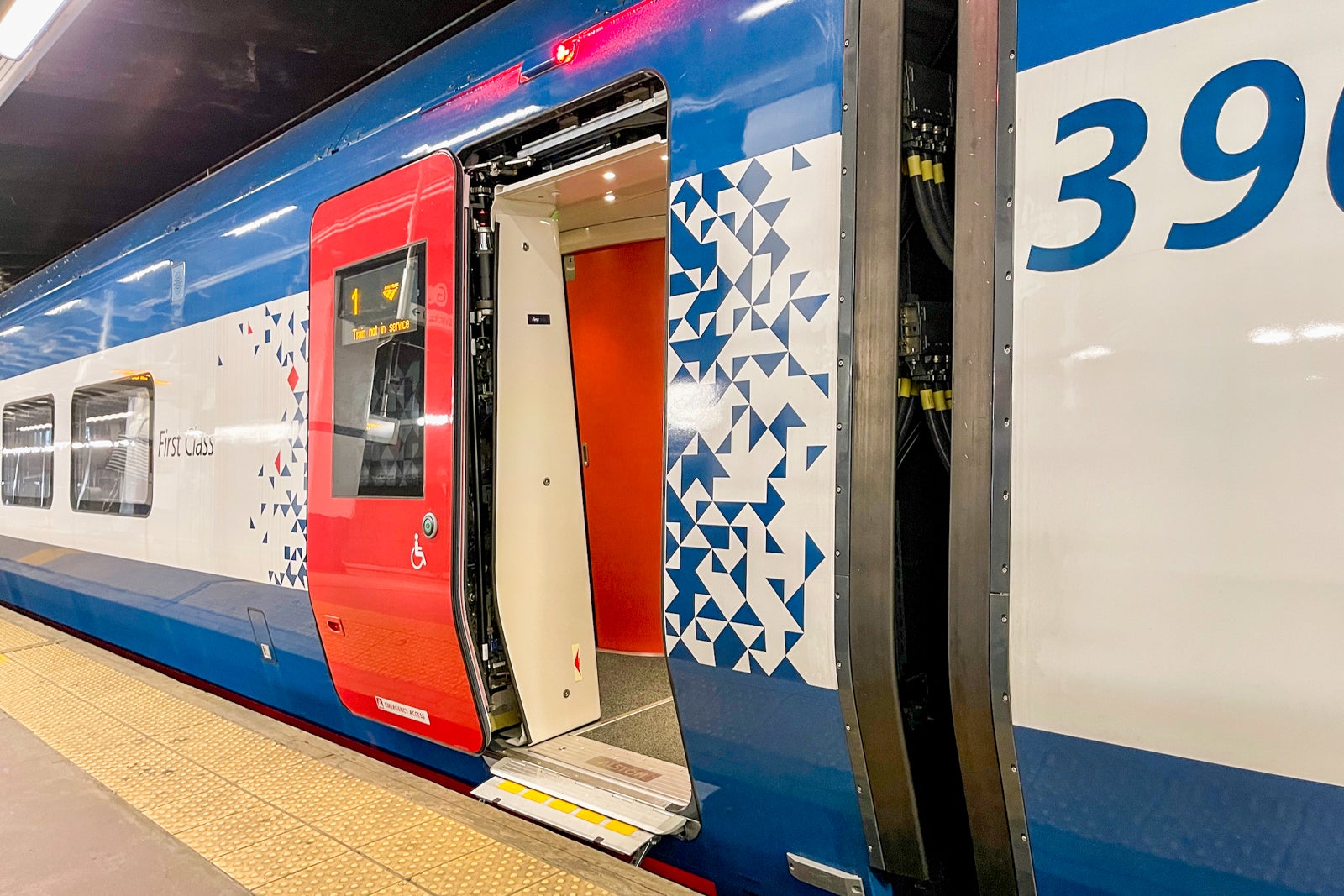 Related: Amtrak shows off video of new Acela high-speed trains
More problems plaguing delivery
The concerns about further delays for the rollout of the new Acela trains are just the latest to arise.
As recently as April 2022, Amtrak officials told TPG they hoped to see the trains begin service by the fall of 2023.
In August, though, the rail company told TPG that it was aiming for sometime in 2024 — around three years behind the original 2021 timeline.
Two main factors are driving the potential for further delays, according to the report:
Alstom, the contractor, still requires approval from the Federal Railroad Administration for its train designs; it is needed to proceed with testing.
Many of the trains have defects, and a plan to address the problems is incomplete.
The report notes Alstom has completed 12 of 28 train sets and 22 of 28 cafe cars, "all of which have defects."
One such problem, stemming from water drainage, causes components holding the cars together to corrode, posing a safety risk, the report says.
Meanwhile, Alstom reported five windows on the train sets "shattered spontaneously," though the report notes the manufacturer said in July that it believes it has identified and fixed the root cause of this problem.
The report detailed some additional aesthetic problems in the cafe cars.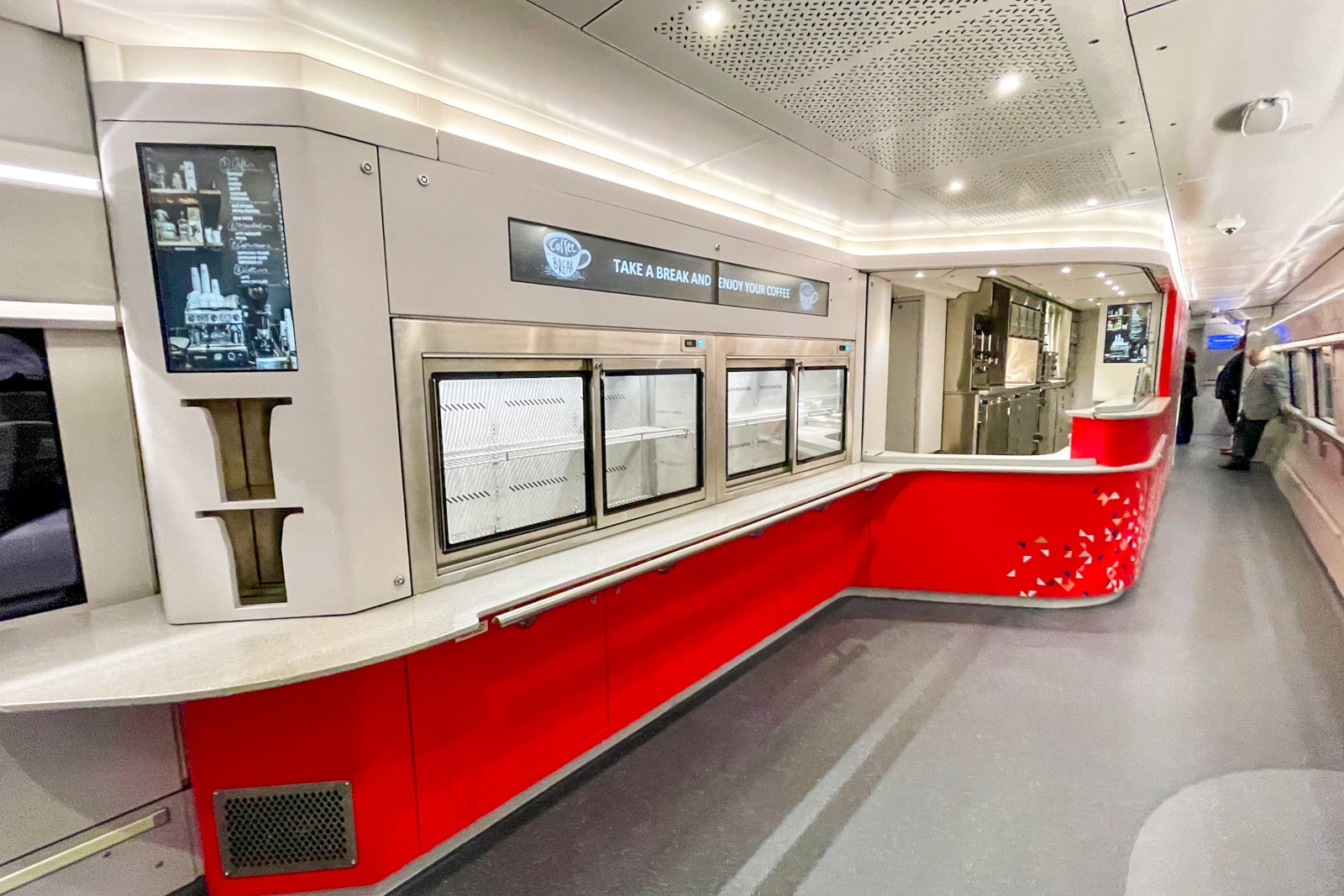 Related: Amtrak unveils new train cars with plenty for customers to love
Amtrak and Alstom: 2024 is still on the table
Amtrak and Alstom have both responded to the inspector general's report.
"We want our customers to experience these new trains as soon as possible, but as noted in the report, Amtrak cannot operate them for passenger service until Alstom has completed testing and meets all safety requirements," Laura Mason, Amtrak's executive vice president of capital delivery, said in a statement to TPG.
According to Mason, Amtrak still hopes to launch service at some point in 2024.
Meanwhile, Alstom told TPG it's "working closely" with the Federal Railroad Administration and Amtrak "as we work through their first-ever safety certification for high-speed trains."
Alstom further noted it was surprised to see "so-called 'defects'" raised in the report, noting any modifications requested by Amtrak will be completed before the rail company's final acceptance of the trains — in accordance with its contract.
"These modifications, along with additional changes that Amtrak has requested, are in no way in the critical path of completion of this project," Alstom communications manager Clifford Cole said in a statement.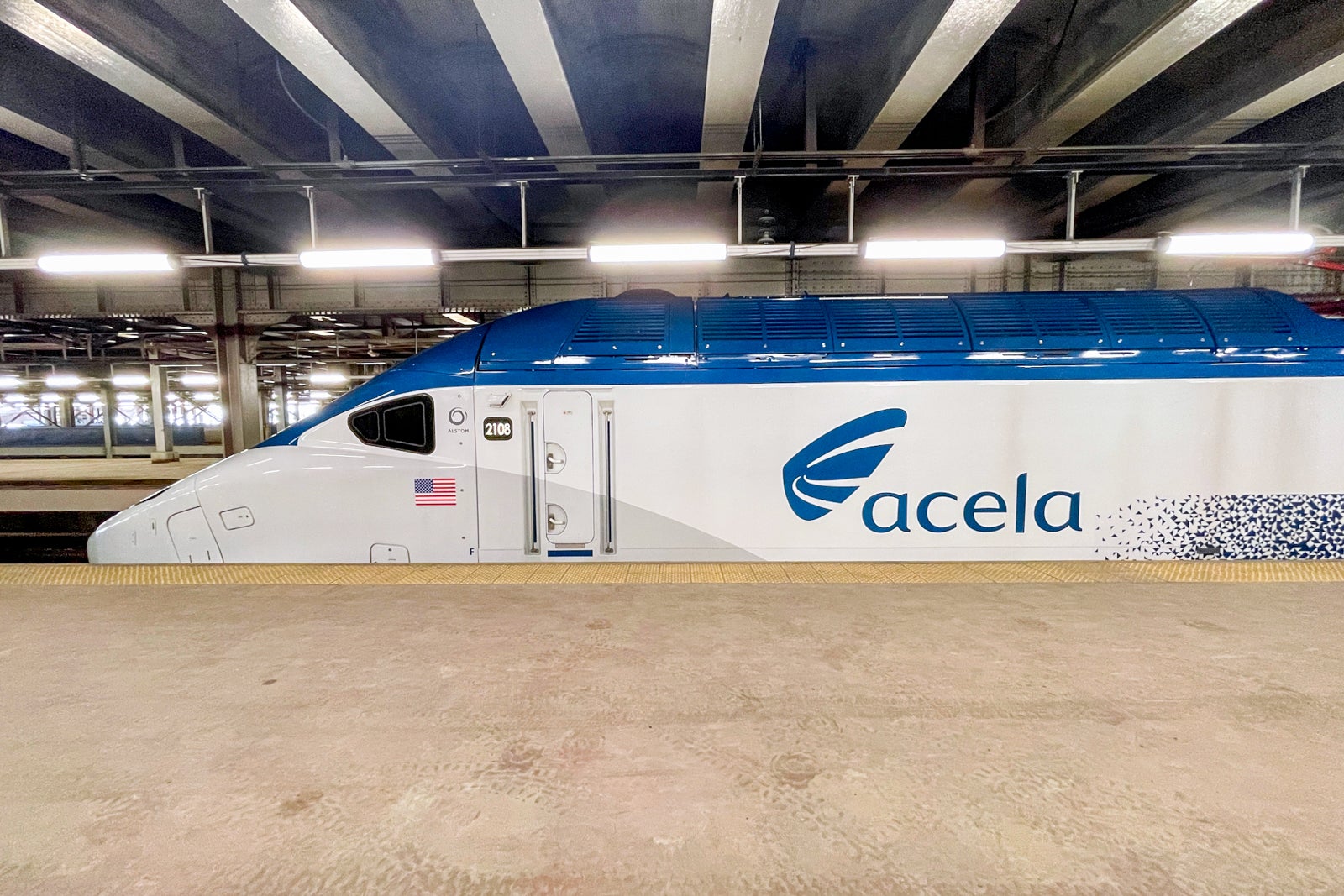 Bottom line
Though Amtrak and Alstom seem optimistic about a 2024 launch for the new Acela trains, the federal watchdog's report released in recent days continues to raise doubts about the timeline and the project's final cost.
To the extent that there are further delays for the project, which is currently about three years behind schedule, it's bad news for travelers. Not only will delays cause customers traveling between Washington and Boston to have to wait even longer for an improved experience, but, as the report notes, delays will also lead to higher maintenance costs — to the tune of millions of extra dollars — for the aging fleet as the older Acelas are kept in service longer.
Related reading: