Editor's note: This is a recurring post, regularly updated with new information and offers.
Amazon will launch its latest members-only Prime Day sale on Tuesday, Oct. 10, at 3 a.m. EST for sales through Wednesday, Oct. 11, starting with early access for Prime members.
Compared to the more traditional Prime Day sale in July, this round of deals comes less than three months before Black Friday, when end-of-year holiday sales kick off in earnest. Considering the supply chain issues and delayed shipping timelines in recent years, this is an opportunity to get an early jump on your holiday shopping.
Whether your loved ones' gift lists are set or you plan on creating a list between now and when this October sale ends, here are some things you should know about Amazon's second shopping "holiday" of the year.
When is Amazon's 2nd Prime Day sale?
Amazon will run its second Prime Day sale of the year from Oct. 10 to 11. It begins at 3 a.m. EST on Oct. 10.
Who can shop Amazon's fall Prime Day deals?
Like the original summer Prime Day sale, this fall version of Amazon's Prime Day discounts will only be available to those with a Prime membership, which costs $139 annually.
New users can get a free Prime trial for 30 days if they haven't been a Prime customer in the last 12 months.
Or, you can try Prime for three months at a discounted rate of $7.49 per month instead of the normal price of $14.99 per month. Students can try Prime for free for six months, and those on certain types of government assistance can redeem a monthly membership for $6.99.

This specific October Prime Day sale will be available for shoppers in 19 countries: Australia, Austria, Belgium, Brazil, Canada, China, France, Germany, Italy, Luxembourg, the Netherlands, Poland, Portugal, Singapore, Spain, Sweden, the U.S. and the United Kingdom.
Prime members in Japan can shop the Prime Big Deal Days event later in the month.
What will be on sale on Amazon's 2nd Prime Day?
Like we've seen with past Prime Day events, we expect both Amazon and non-Amazon products to be on sale. There will be many deals for travelers, including sales on headphones, luggage, tablets, watches, packing cubes and everyone's favorite Apple AirPods.
How to get the best deals during Amazon's 2nd Prime Day
Once you find the item(s) you want, here are some tips to get the absolute best Amazon Prime Day deals possible:
What to know about the Grubhub+ promo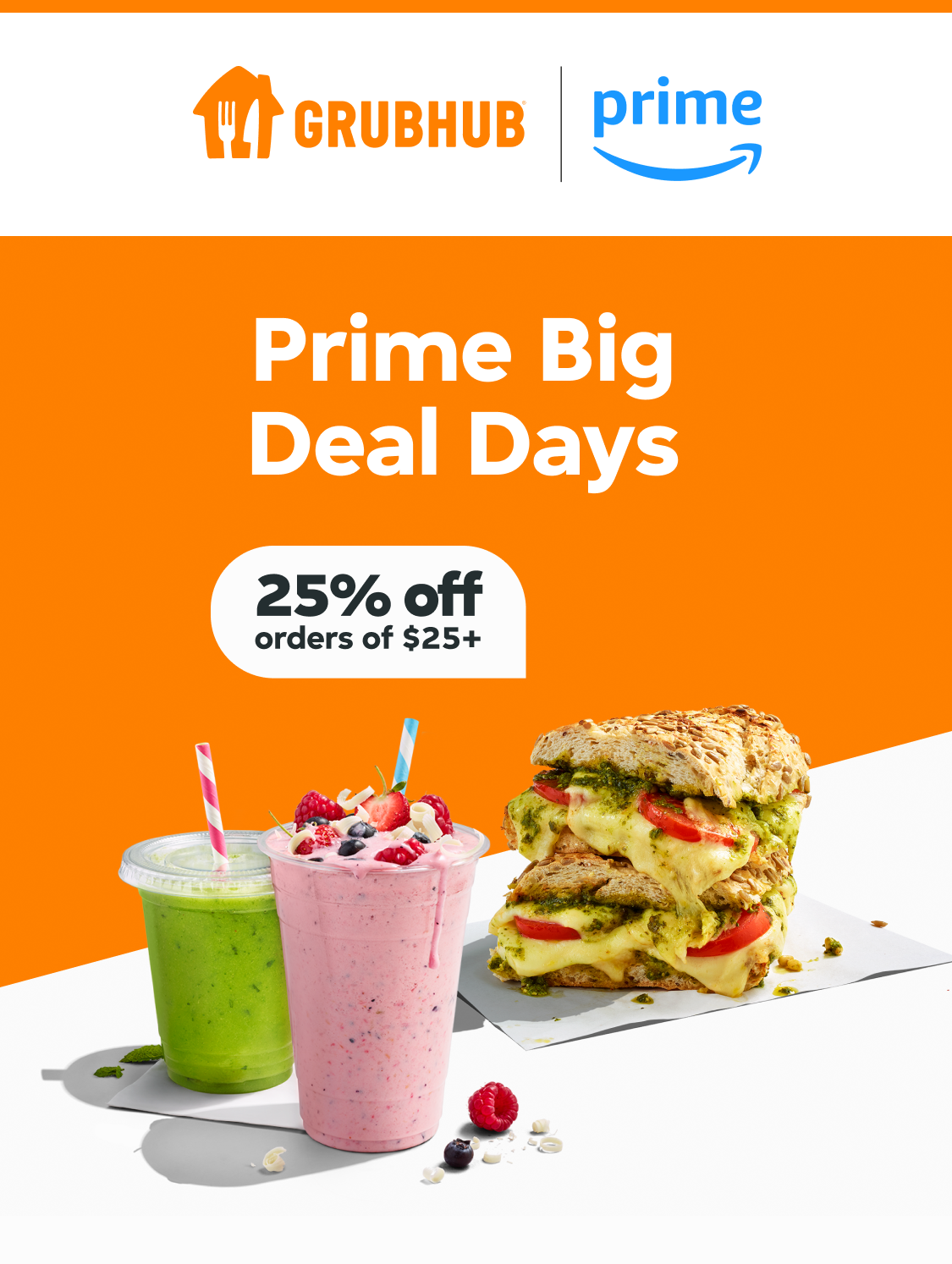 Like last year, Amazon is teaming up with Grubhub to offer an exclusive promotion: Grubhub+ members get 25% off eight delivery orders (up to $15 off each order) on Oct. 10 and 11.
Use the promo code GRUBPRIME to activate this deal.
Prime members can get a complimentary Grubhub+ membership for one year to enjoy $0 delivery, 5% back on pickup orders and special member promos like the above.
Bottom line
Amazon's second Prime Day is allowing shoppers to find early Black Friday deals. Whether you have to make some practical purchases or you're ready to get a head start on holiday shopping, this is a great opportunity to save this fall.
Stay tuned for our live coverage, which will break down our favorite travel deals on Oct. 10 and 11.
Related reading: