American Airlines is betting that a trip to New England might be in the cards for you this summer.
The Fort Worth-based carrier announced on Thursday a significant network expansion that includes eight new routes and one brand-new destination, nearly all of which are focused on the Northeast.
Six of the routes will become new destinations from New York's LaGuardia Airport (LGA), and the last one will be a new one from American's hub at Ronald Reagan Washington National Airport (DCA).
Want more airline-specific news? Sign up for TPG's free biweekly Aviation newsletter.
You'll find a list of new flights in the table below. All of these routes will be operated by Embraer E175 regional aircraft.
However, it isn't all good news for the Northeast. American is cutting two routes from LGA in early November: Houston and Kansas City, Cirium schedules show. These routes were initially suspended for the winter season, but now they'll be cut indefinitely in just a few weeks.
| | | | |
| --- | --- | --- | --- |
| From | To | Service begins | Service notes |
| DCA | Hyannis, Massachusetts | June 22, 2024 | Daily summer service |
| LGA | Bangor, Maine | June 5, 2024 | Daily summer service |
| LGA | Halifax, Nova Scotia | June 5, 2024 | Daily summer service |
| LGA | Hyannis, Massachusetts | June 5, 2024 | Daily summer service |
| LGA | Martha's Vineyard, Massachusetts | June 22, 2024 | Daily summer service |
| LGA | Nantucket, Massachusetts | June 22, 2024 | Daily summer service |
| LGA | Portland, Maine | June 5, 2024 | Twice daily year-round service |
While American already serves most of the aforementioned destinations from other hubs, one in particular represents a new route map pin for the carrier: Hyannis, Massachusetts.
Located on the Cape Cod peninsula, Hyannis is a popular seasonal destination for those looking to soak up some summer on the region's best beaches. American will become the only global network carrier serving Hyannis, which means locals will have plenty of one-stop connecting opportunities beyond DCA and LGA for service to other parts of the country. (Cape Air and JetBlue both fly to Hyannis.)
In addition to the new routes in the Northeast, American shared that it'll start new service from Charlotte to Vancouver, British Columbia, on June 5, 2024. Furthermore, the carrier will resume flying between DCA and Bermuda on April 4, 2024, following a nearly four-year hiatus during the coronavirus pandemic.
Explore: Best Canada and New England cruise excursions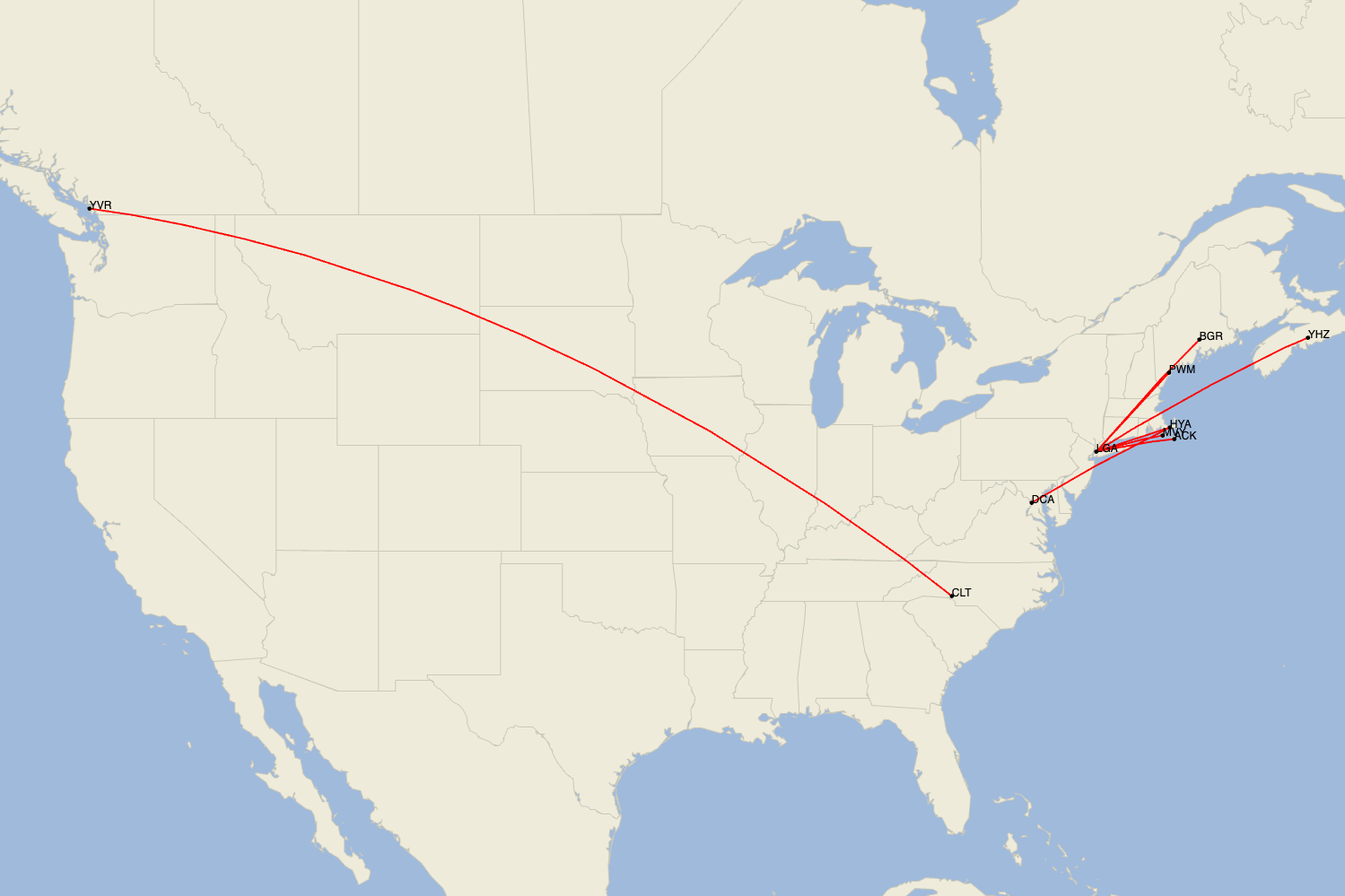 All of this regional expansion piggybacks off of American's splashy announcement about new long-haul service next summer. Announced in August, the airline is adding four new transatlantic flights, three of which land in all-new destinations for American: Copenhagen; Naples, Italy; and Nice, France.
But while the upcoming long-haul expansion might overshadow this latest round of regional growth, it's interesting to watch American's network evolve now that the Northeast Alliance with JetBlue is officially dead.
The Northeast Alliance launched in early 2021 as a way for American and JetBlue to boost their relevance in New York and Boston — two key Northeast cities that are difficult for either airline to provide service to on their own against entrenched rivals, the two carriers claimed.
So, instead of competing with each other, American and JetBlue used the Northeast Alliance to coordinate schedules in the Northeast, launch a slew of new domestic and international routes, offer codesharing and loyalty perks, and more.
Since the airlines could coordinate networks in the Northeast, American and JetBlue together decided to boost service in existing markets, add new long-haul routes and adjust schedules to offer a more comprehensive timetable for travelers based in Boston and New York.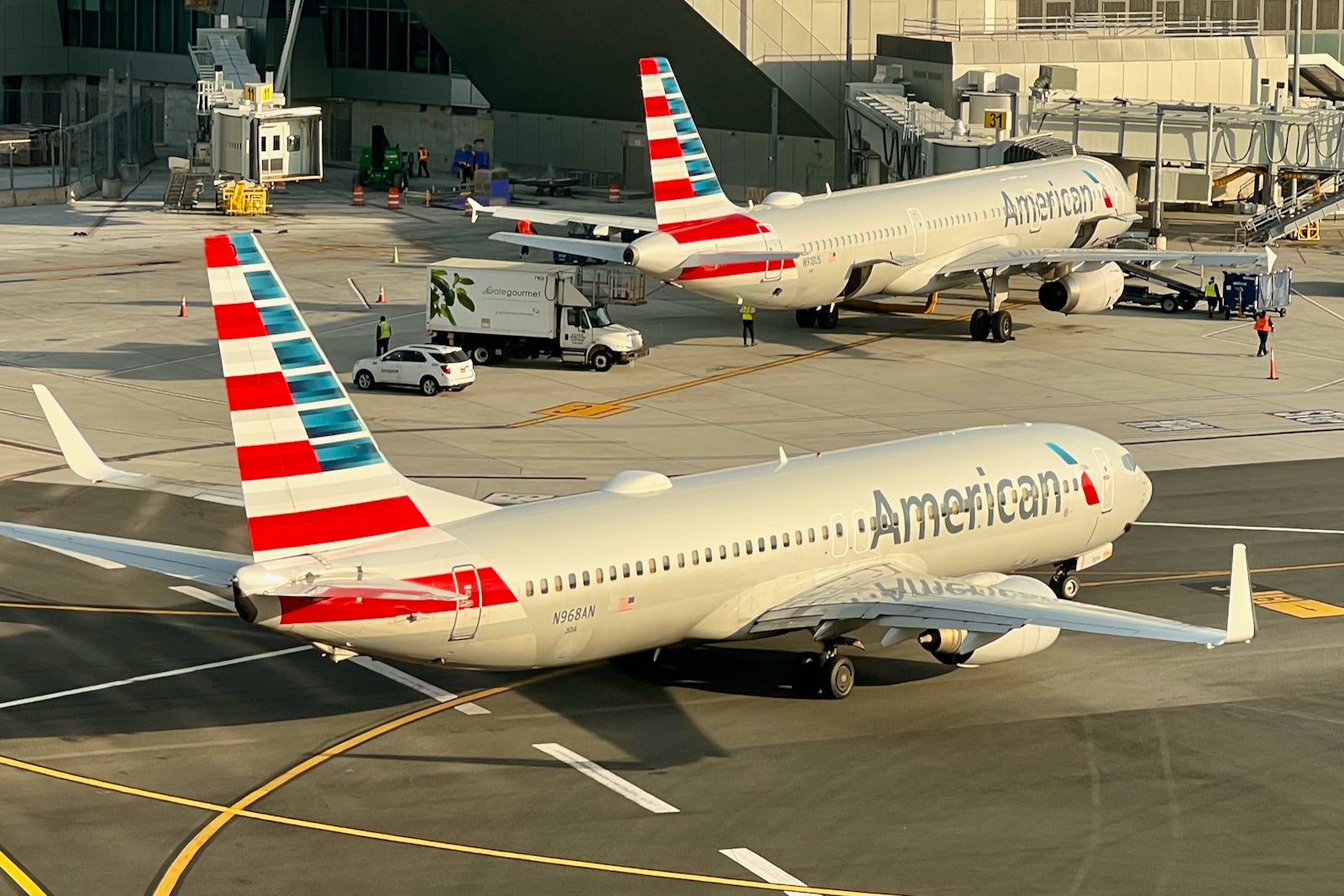 In fact, the two carriers even traded slots (essentially takeoff and landing permissions) in capacity-constrained airports in order to optimize their combined network.
But now, the Northeast Alliance is being disbanded following a successful Department of Justice antitrust lawsuit. American is appealing the judge's ruling, but both carriers have already mostly undone the alliance. Codeshare flights are no longer available for sale, and new reciprocal mileage credits and redemptions are no longer available.
As part of the disbanding, American already started rejiggering its network (partially because it likely received some slots back from JetBlue). This includes switching the New York-to-Doha flight to Philadelphia and restarting service between LaGuardia and Boston, a key domestic shuttle route that American handed over to JetBlue last year.
Now, American's next network adjustment includes growing in New York with additional regional connectivity, some of which will go head-to-head against JetBlue's existing flights in these markets.
American's new service to Hyannis will be available for purchase starting on Oct. 23, while the other routes will be available for sale starting on Oct. 16.
Related reading: