Not all that long ago, Hyatt loyalists struggled to find hotels they could book in many European destinations. There are still numerous European destinations — such as Warsaw, Poland and Bucharest, Romania — that don't have any hotels you can book through Hyatt.
But as I plan upcoming trips, I'm starting to see a lot more Hyatt hotels in Europe. I'm excited about some of the options I'm finding where I can earn or redeem World of Hyatt points.
Here's what you need to know about Hyatt's expansion in Europe and why it's great for travelers — especially if you enjoy getting good value for your points.
Hyatt's expansion in Europe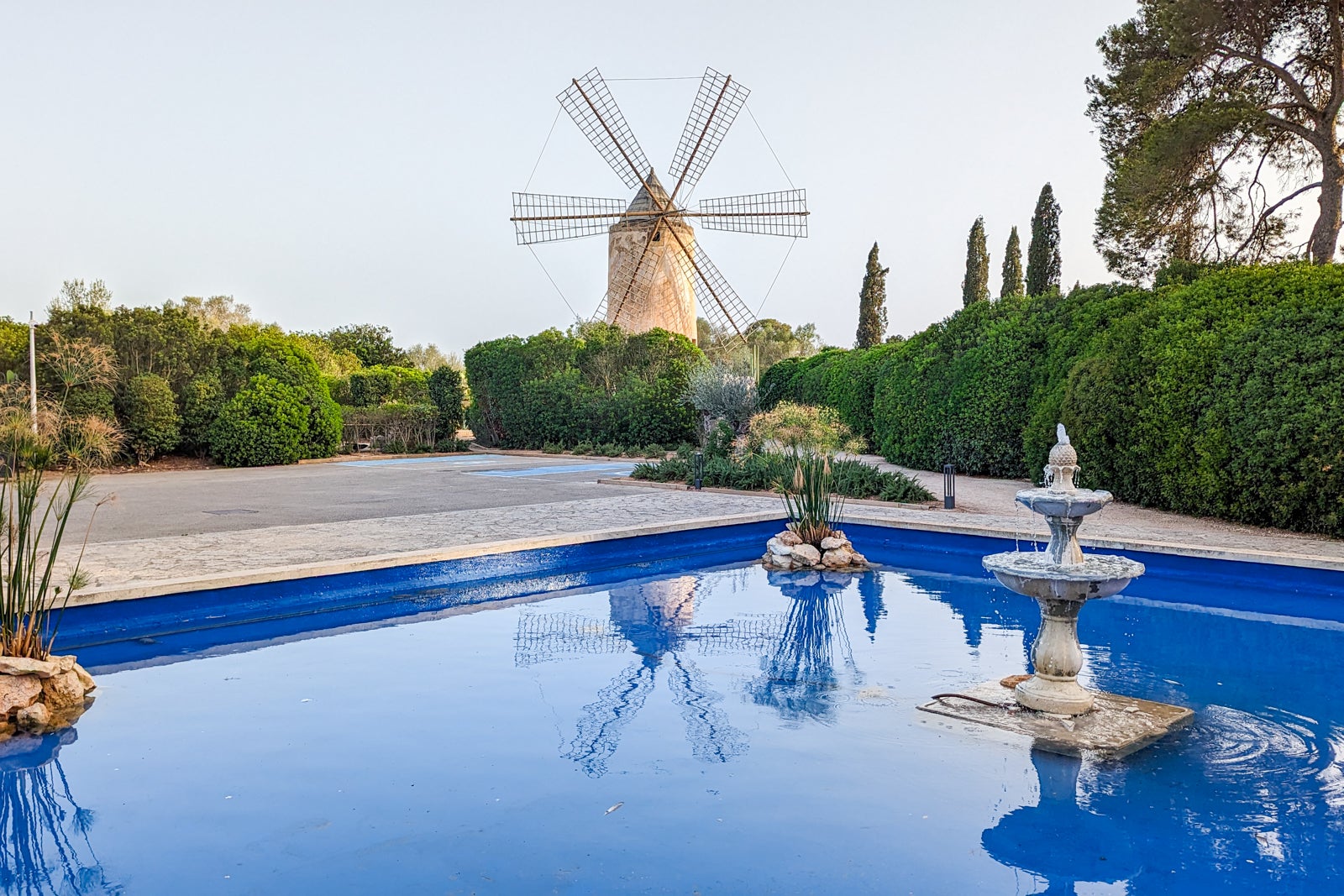 Hyatt announced massive expansion plans for Europe in 2020 and has since continued on this trajectory. You still won't see many of the Hyatt brands you might be used to — such as Hyatt Place and Hyatt House — in Europe. Instead, you'll find that many belong to the Small Luxury Hotels, JdV by Hyatt and Hyatt Regency brands.
Thanks to Hyatt's acquisition of Apple Leisure Group, you'll now find all-inclusive Hyatt resorts in multiple European destinations, including Bulgaria, Spain and Greece. Specifically, you'll find Inclusive Collection properties within the Alua, AluaSoul, AluaSun, AluaVillage, Dreams, Secrets and Zoetry brands.
Due to a new strategic partnership, you can also book Lindner hotels in Germany through Hyatt, which includes 25 Lindner Hotels & Resorts and six Me and All Hotels. Many of these properties fall under the JdV by Hyatt brand, as do several Story hotels in Sweden. While staying at these properties won't help you earn more Brand Explorer nights (unless you haven't previously stayed at the JdV by Hyatt brand), access to more options is always a positive.
And Hyatt's acquisition of Mr & Mrs Smith hotels (announced earlier this year) will only lead to more properties in Europe (and worldwide) you can book through Hyatt.
Related: The best ways to travel to Europe using points and miles
Appealing Category 1 hotels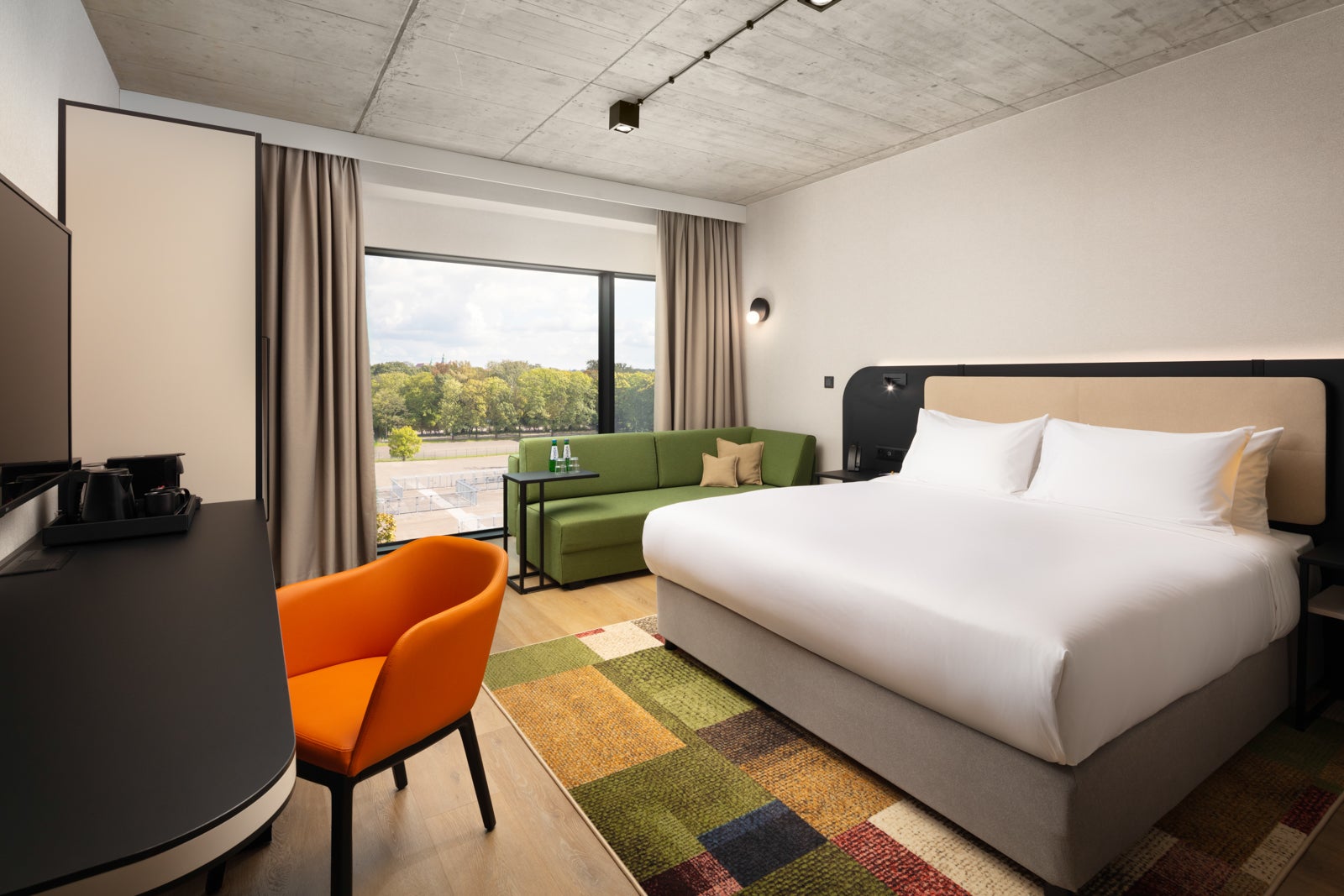 There were some amazing Hyatt Category 1 hotels in Europe even before Hyatt's new strategic partnership with Lindner. For example, the Hyatt Regency Sofia in Bulgaria is centrally located near St. Alexander Nevsky Cathedral. Hyatt Place Krakow in Poland is a 10-minute tram ride from the Old Town area. Meanwhile, the Story Hotel Signalfabriken in Sweden is an 11-minute subway ride from Stockholm.
Now there are some new-to-Hyatt Category 1 Lindner Hotels & Resorts in Europe that make me especially eager to visit. For example, the Lindner Hotel Prague Castle is in the historic center of Prague. Lindner Hotel Cologne Am Dom in Germany is right next to the must-see Cologne Cathedral and easily within walking distance of the Old Town. Meanwhile, Lindner Hotel Berlin Ku'damm in Germany is in a popular shopping district near Berlin's zoo and the Tiergarten.
Best of all, these Category 1 Hyatt hotels will only cost you 3,500 points per night on off-peak dates; they cost 5,000 points per night on standard dates and 6,500 points per night on peak dates. TPG values Hyatt points at 1.7 cents each, so it will often make sense to book an award night instead of a paid rate at Category 1 Hyatt hotels in Europe. But either way, you'll also earn relatively inexpensive elite-qualifying nights on your stays.
If you need to earn more Hyatt points, you can transfer rewards from Chase Ultimate Rewards or Bilt Rewards. Or, if you want to stock up on Hyatt points for future redemptions, consider applying for (or using, if you're already a cardholder) the World of Hyatt Credit Card or the World of Hyatt Business Credit Card.
Related: When and how to transfer Ultimate Rewards points to World of Hyatt
All-inclusive resorts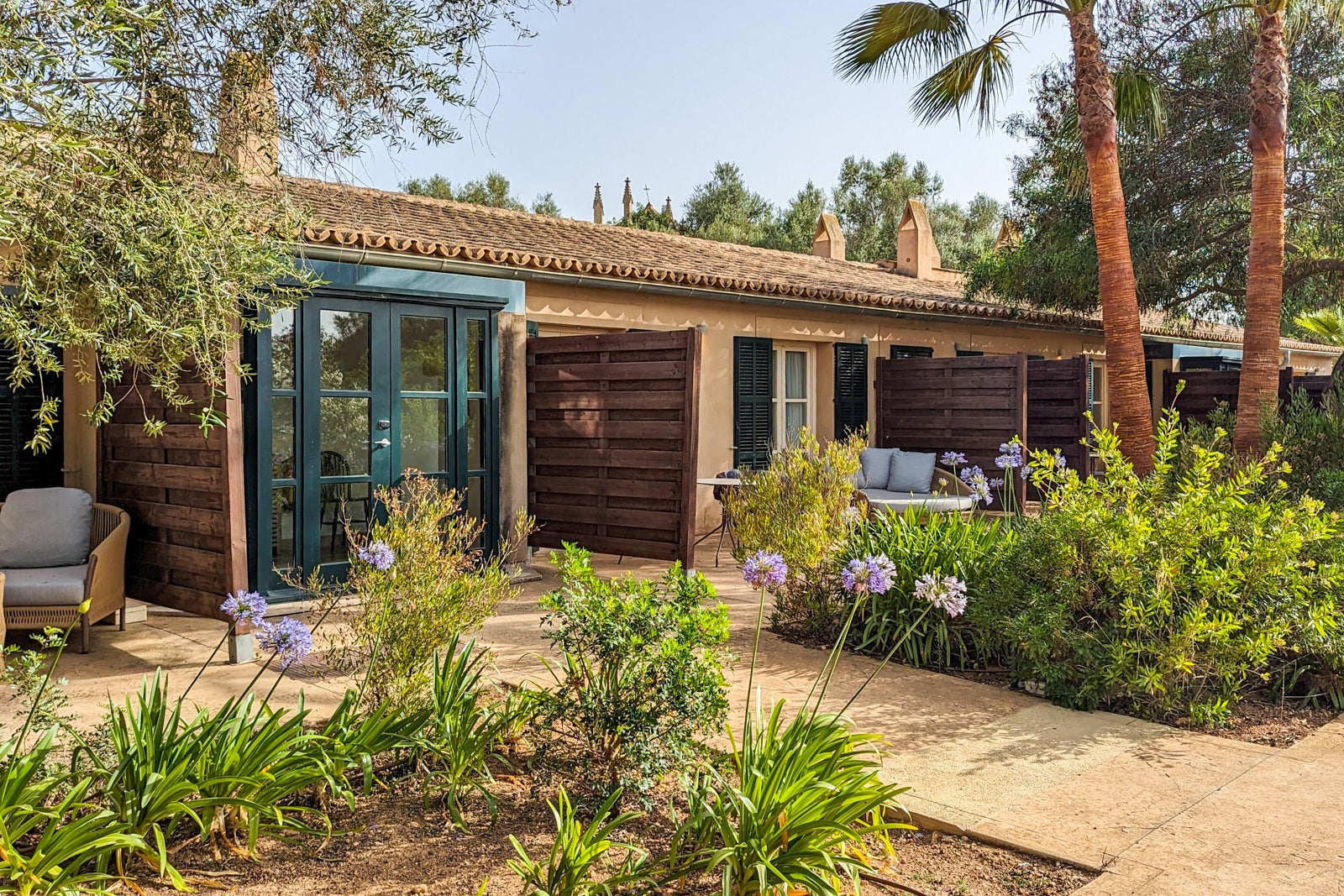 Many major hotel loyalty programs have added all-inclusive resorts over the last few years. World of Hyatt won big in the all-inclusive arena when it acquired Apple Leisure Group and six of its all-inclusive brands in 2021. Many of Hyatt's all-inclusive resorts are in Mexico and the Caribbean, but some are in Bulgaria, Spain and Greece.
The all-inclusive resorts in Europe currently fall in Category A, B or C of Hyatt's all-inclusive award chart. In some cases, redeeming Hyatt points for a stay at an all-inclusive resort will provide good value. For example, TPG senior writer Ben Smithson recently stayed at the Category C Zoetry Mallorca and found redeeming points provided good value on his dates.
But at some of Hyatt's European all-inclusive resorts, you'll be better off booking a paid rate — especially if you stay at the start or end of the resort's season. (Many of Hyatt's European all-inclusive resorts close during the winter.) For example, you can book a flexible all-inclusive member rate at AluaSun Helios Beach in Bulgaria for just $53 per night in the weeks before it closes for the winter. That's much better than redeeming 3,500 Hyatt points per night.

All-inclusive rates this low make this property a compelling place to spend a shoulder-season vacation, especially if you're looking for inexpensive elite-qualifying nights to earn World of Hyatt elite status. Two people could stay, eat and drink for seven nights in early October for just $366.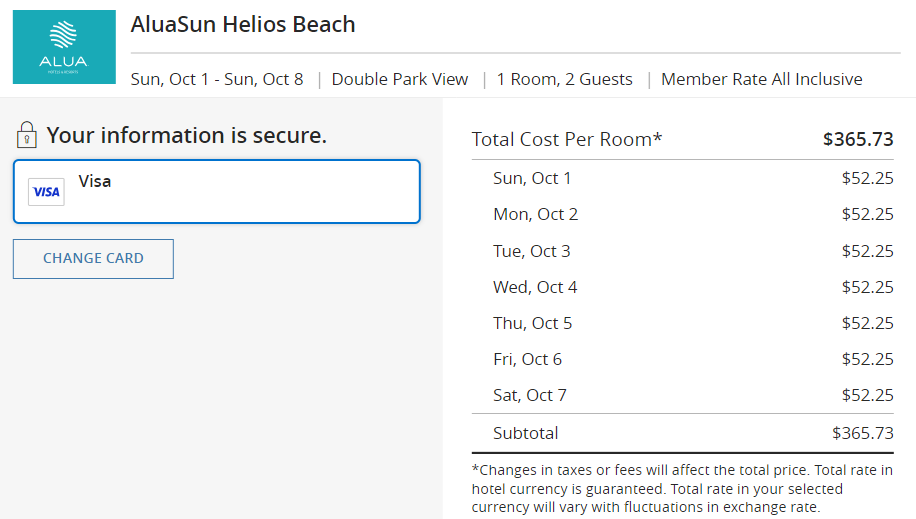 But beware that some of Hyatt's "all-inclusive" resorts in Europe offer room-only rates, bed and breakfast rates, half-board rates and all-inclusive rates. If you want the all-inclusive experience, don't be fooled by the lower prices you see when you search and be sure to book an all-inclusive rate.
For example, I found a room-only flexible member rate of $68 per night or a flexible all-inclusive member rate of $111 per night for a stay this fall at AluaSun Continental Park in Spain.

In short, check award and paid rates before booking a stay at Hyatt's European all-inclusive resorts. Also, note that many seasonal resorts close in the fall and reopen each spring. But if you have a flexible travel schedule and want to try a European all-inclusive resort, you may find a good deal at a well-rated property.
Related: Does it make sense to redeem World of Hyatt points for all-inclusive resorts?
Bottom line
Hyatt has drastically expanded its presence in Europe over the last few years. Now, there are some great city-center hotels and all-inclusive resorts that you can book for relatively few points or a modest paid rate.
I'm eager to snag an appealing shoulder season rate at one of Hyatt's all-inclusive resorts in Spain or Bulgaria. I likely won't live out of an all-inclusive resort for a month again, but prices during shoulder season could make it appealing to stay for at least a week or two. I loved staying at the Hyatt Regency Sofia earlier this year — which is well-located, offers a great spa and treated me generously as a World of Hyatt Globalist member. I expect to return in 2024.
I'm also looking forward to trying some Category 1 Lindner properties, especially Lindner Hotel Prague Castle in the Czech Republic and Lindner Hotel Berlin Ku'damm in Germany. I'll likely get many of the 60 elite-qualifying nights I'll need to requalify for Globalist status in 2024 at Hyatt properties in Europe. Of course, only time will tell how long some of these properties remain Category 1, but for now, there's some terrific value for travelers.