While the official Black Friday sales don't officially start until Nov. 24, we have great news: Brightline is kicking things off early to help you save cash ahead of the Thanksgiving holiday.
The rail operator is currently offering one-way adult fares between Orlando and South Florida starting at $59; kids can ride for 50% off, so their fares start at $29. You can book the deal from now until Cyber Monday on Nov. 27.
Related: Brightline doubles service between Miami and Orlando
The aptly named Bright Friday sale also sees Brightline offering additional savings on Thanksgiving Day; fares are as low as $39 one-way for adults or $19 for children.
This is a great discount on regular pricing for Brightline, with fares usually starting at $79 for adults and $39 for children for Smart fares. Premium fares — which include first-class seats, lounge access and free snacks and drinks in a reserved train car — start at $149.
Don't want to make use of the offer for cheaper Thanksgiving travel? Don't worry: The offer is valid for travel all the way up to Feb. 29, 2024.
You can book the deal by heading to Brightline's website.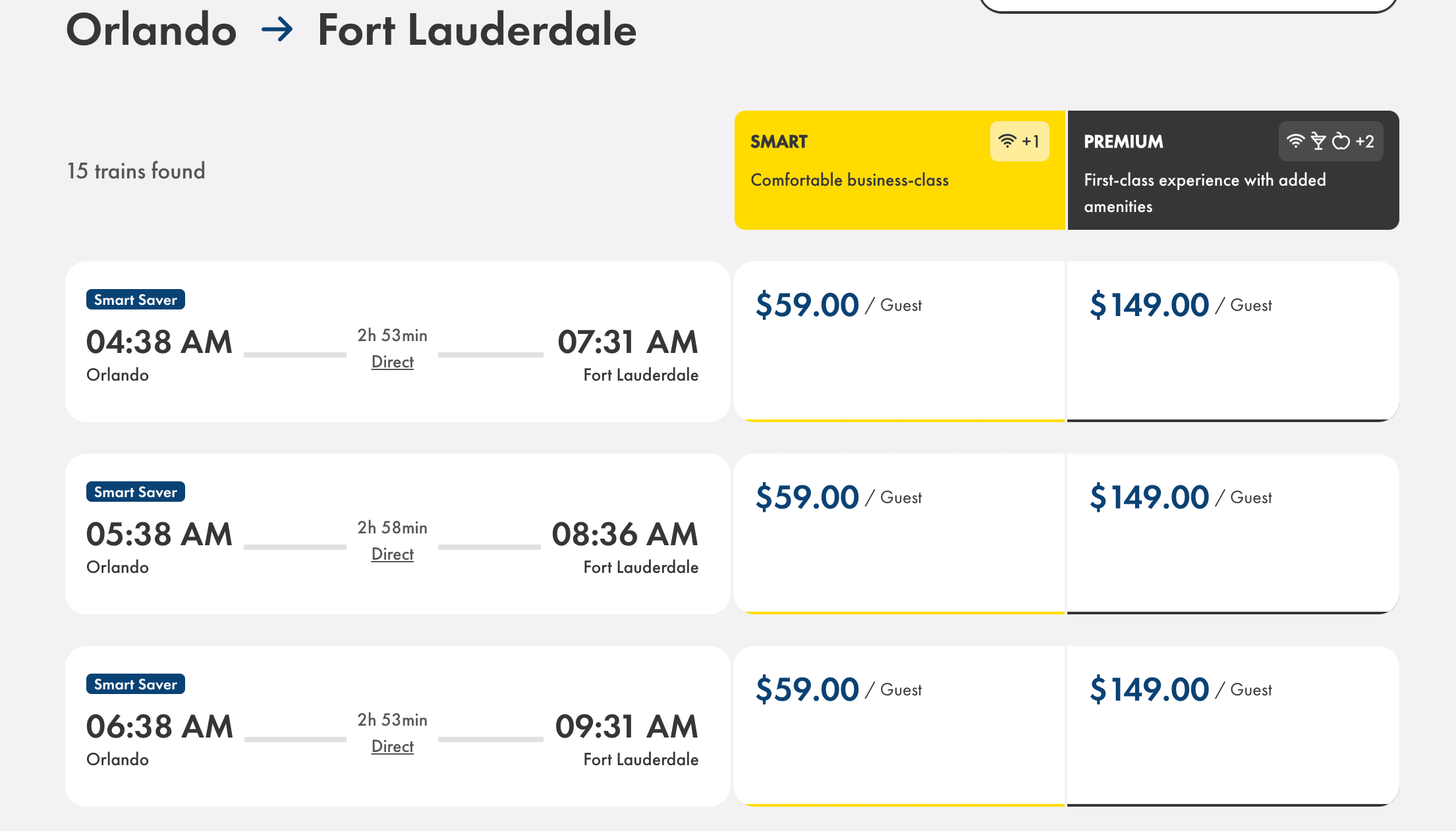 According to Brightline's available information, the current deal only extends to one-way fares. It's worth noting that when TPG searched for available dates, we were able to find the cheaper $59 fares available for both legs of a journey.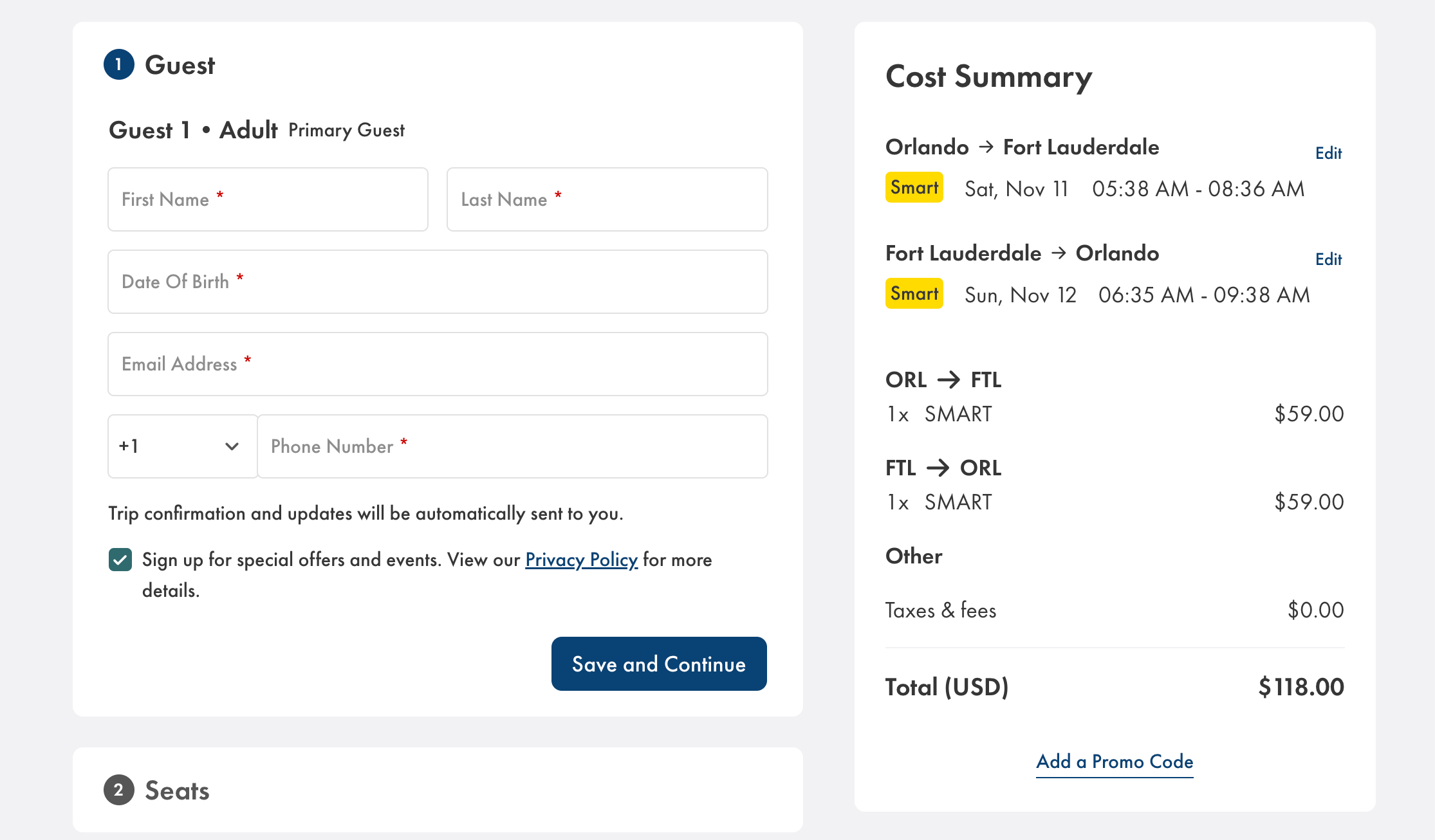 However, to be safe and guarantee a good price, you can book both legs of the journey separately if you do not see the $59 ($29 for kids) deal appearing in your round-trip searches. Do also keep in mind that some of the lower-priced fares might be at slightly earlier or later times.
In other Brightline news, the rail operator also recently added three new rail passes (which start at $229). They are perfect if you're a frequent traveler on either a monthly basis or know you'll be traveling with Brightline throughout the year.
Bottom line
Brightline is currently offering a great deal ahead of the Black Friday sales. It's perfectly timed if you're looking to book Thanksgiving travel and save some money. You can book the deal by heading to Brightline's website.
Related reading: