Everything about Las Vegas feels indulgent, from the glittering lights on the Strip to the cacophony of casino slot machines and all-you-can-eat buffets. However, perhaps nothing in Las Vegas is more indulgent than the luxury hotel suites that sit high above the Strip.
These suites can cost more than $10,000 per night (sometimes much, much more) and come with square footage that likely exceeds that of your house, not to mention custom decor, top-of-the-line amenities and 24-hour butler service. You'll find 17 penthouses, experiential suites and sky villas that fit this description at the Palms Casino Resort.
Stay in a penthouse loft, sky villa or experiential suite at the Palms, and you'll be treated like the high roller that you are, thanks largely to butlers like James Hogg, the resort's lead butler.
Hogg shared what it's like catering to Las Vegas' most elite clientele and what he finds most rewarding about his career with TPG's Tarah Chieffi.
Quotes have been edited for clarity. 
Related: Video: 6 Las Vegas hotels suites you have to see to believe
Butler in training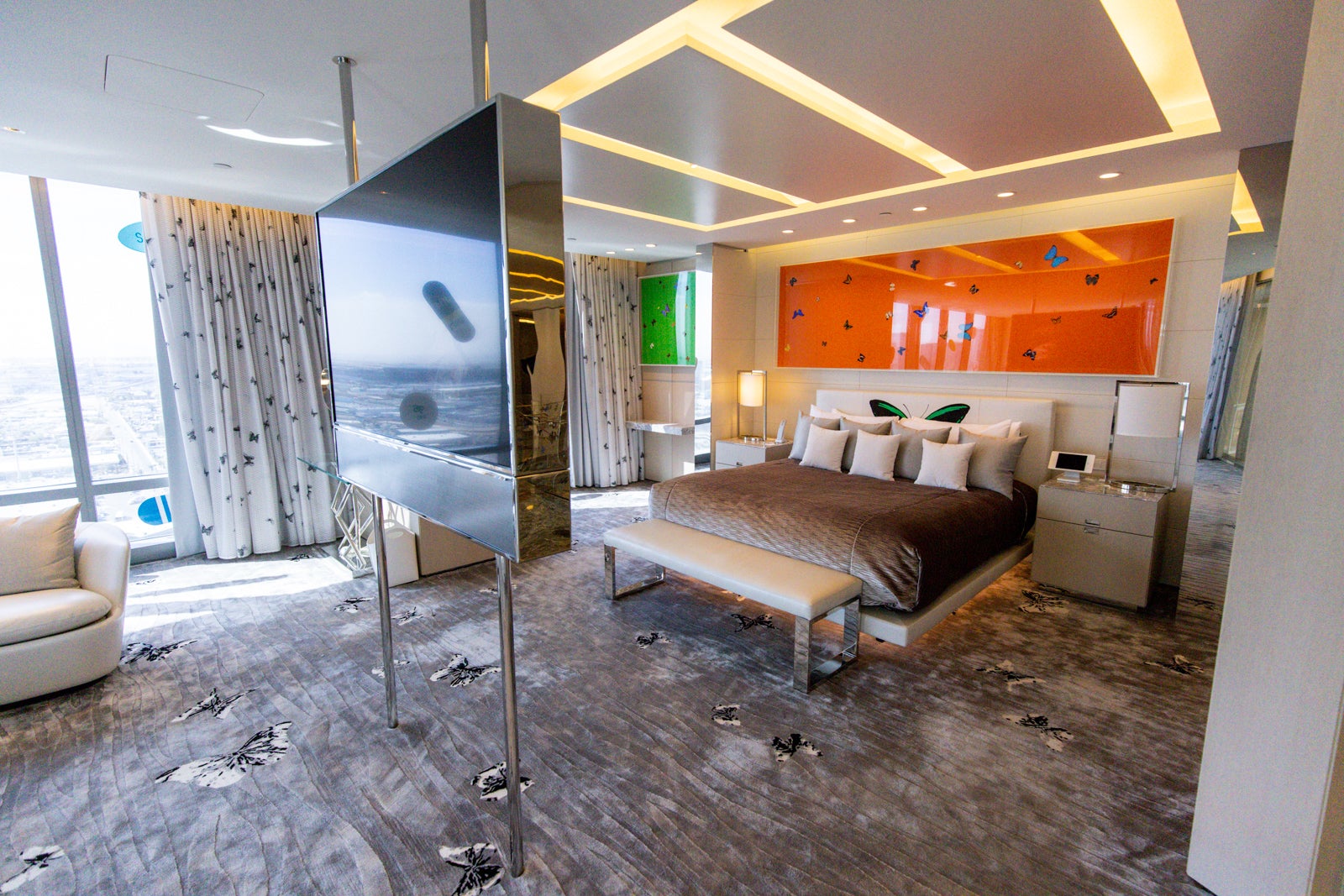 I started working in hotels at the age of 16. I grew up in Farnham, England, a town about an hour and a half south of London and began my hotel career in the 1980s. It was far enough back that I remember having meetings about putting black-and-white televisions in the hotel rooms.
I took an apprenticeship that put me on the path to becoming a butler. After receiving my hotel and institutional management degree, I was sent to London for my apprenticeship. After a long day folding napkins with the bar manager and restaurant manager from the Hilton Park Lane (who had one foot out the door and into retirement), they suggested we do something a little more fun.
They taught me the traditional ways of being a butler. After a year and a half of working with them, I had learned all the old trade skills. I could serve as a barman and a waiter, but I also knew how to pack and unpack a suitcase, how to make a good cocktail, how to steam and iron clothing, how to cater to someone's specific diet and even how to shop and put outfits together for guests.
Because I was formally trained, I led my own butler team when I moved to Vegas with my family. They wanted a European-style butler, not just someone who wheels in a plate of food. Guests in the high-end suites have their own team when they are at home and want the same when they are away. I came to the Palms in 2022 and now lead a team of six permanent butlers and our support staff.
Guests receive 24-hour service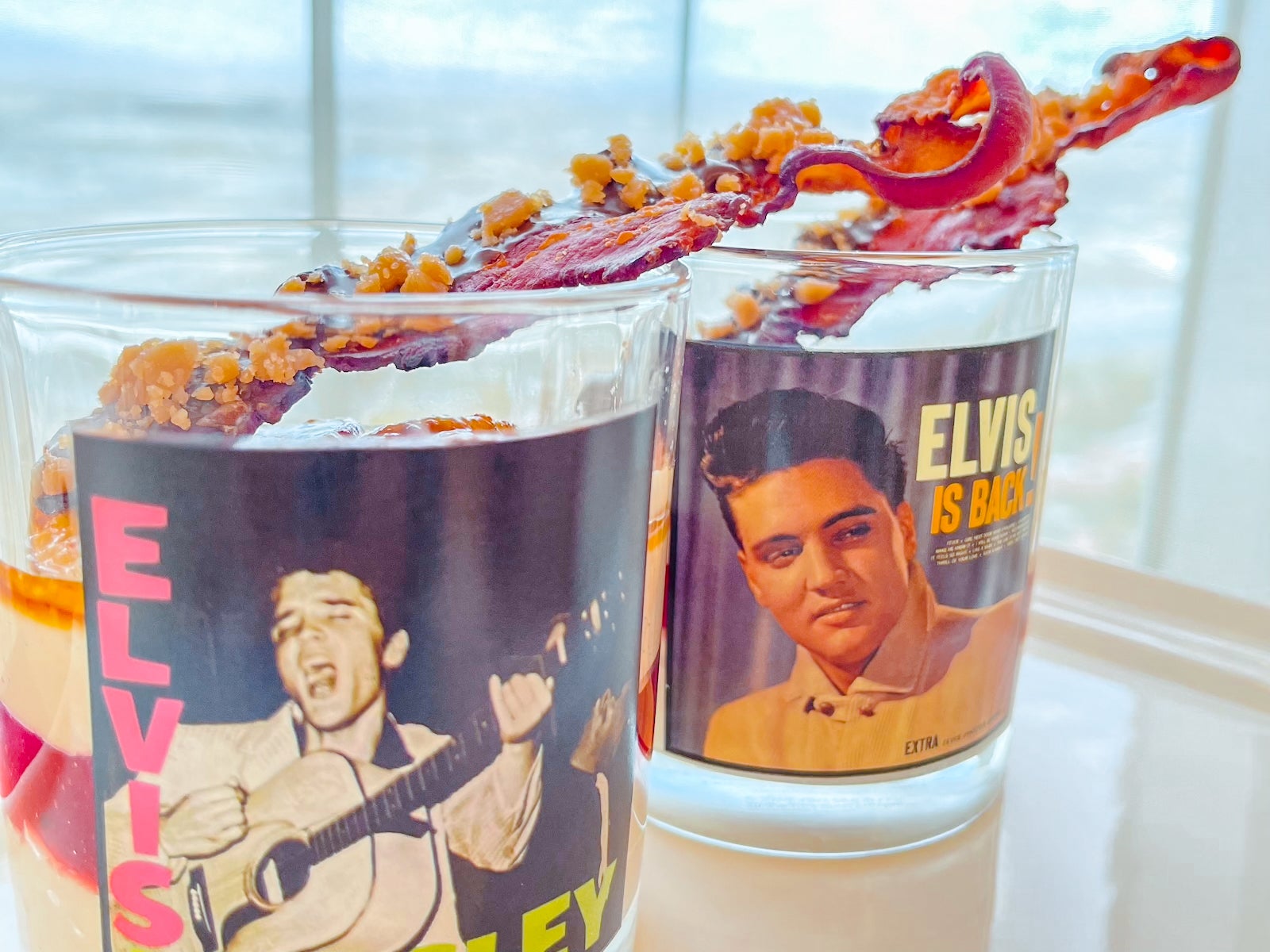 The day starts with the handover from the night team. The butlers on the night team will share anything that happened overnight with the daytime butlers. Then we go through the rooms that will be checked in to that day and make sure everything is working correctly, ensuring amenities are all in order, lightbulbs aren't broken and things like that. We also deliver breakfast to guests who request breakfast in their rooms.
Then, we check our list of arrivals and departures. We figure out who needs luggage assistance or airport transportation and line that up for the day. We always anticipate the guests' needs to get ahead of the game.
In the afternoon, guests begin checking in. At check-in, guests begin making cabana and restaurant reservations or asking us for our recommendations for dining in town. We have one regular guest who has a shirt he always likes to have pressed upon arrival. As soon as we take his luggage, we unpack his suitcase and have a warm iron waiting to press the shirt and leave it hanging crisp and ready in his closet.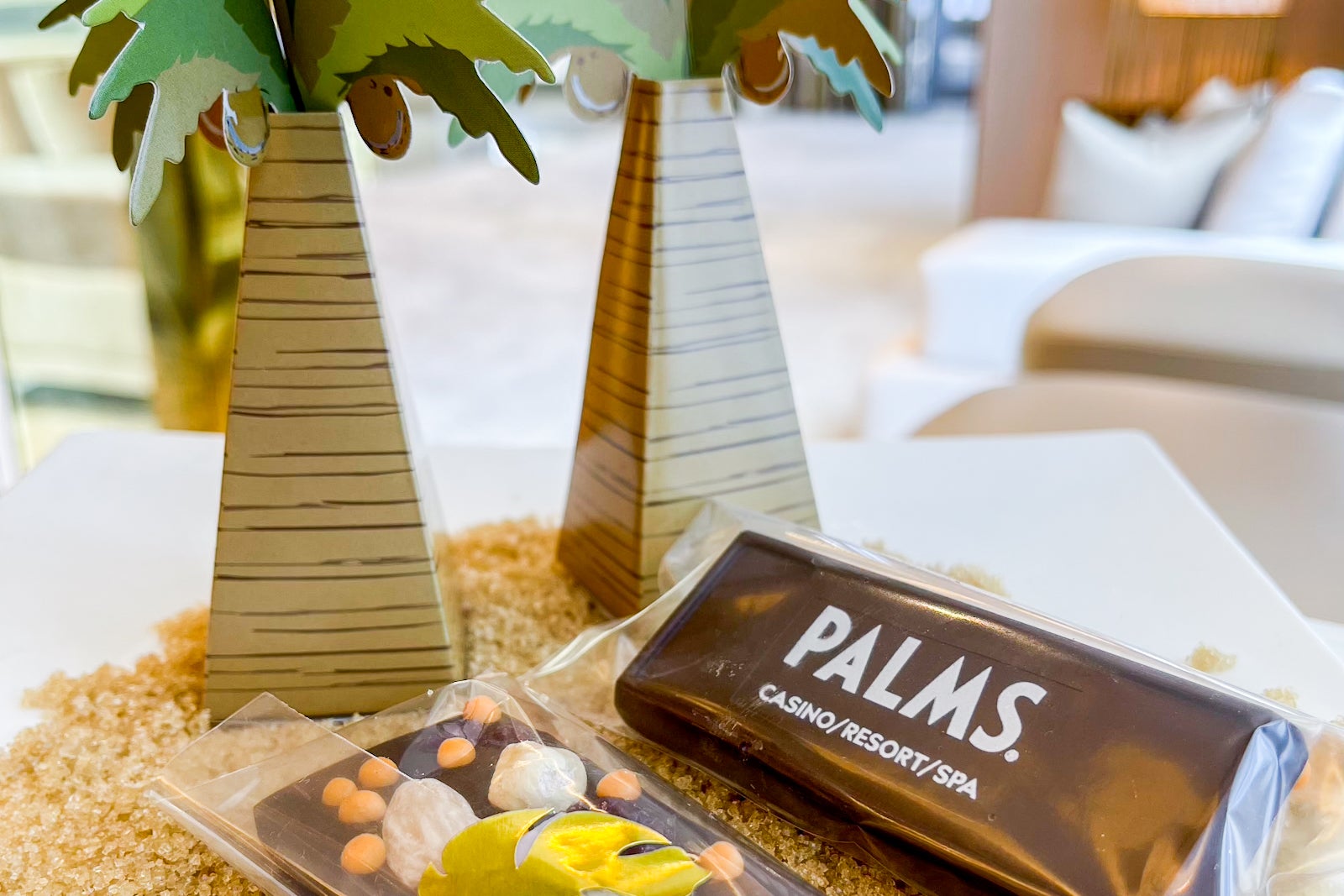 In the evening, we have eight turndowns to choose from. We have unique turndown service options, including bacon-topped desserts served in Elvis glasses and a signature Palms turndown with chocolates surrounded by palm trees filled with peanut M&M's and sand made from cookie crumbs. It's really fun, and guests love discovering it.
The evening crew are all five-star, restaurant-trained waiters. When the evening crew starts their shift, they will serve dinner and make cocktails for the guests if they choose to dine in their room. As long as the restaurants haven't closed for the evening, we can serve them in their room exactly as they'd be served in the restaurant.
Sometimes, guests want breakfast at 2 in the morning, and we can make that happen for them. Our overnight butler is our "cool" butler. He is great at mixing unique cocktails the guests love. He can also help procure late-night bites for guests when they return from a night out. People love pancakes after going to the shows! We also have guests who fly in from all over the world and don't want to change their routine just because they are in Vegas, so he delivers breakfast in the middle of the night.
Going the extra mile
For us, going above and beyond is normal. We always want to be prepared for our guests before they arrive. They will sometimes email or call to tell us things like the color of the flowers they want in their room or what kind of Champagne they like. The VIP lounge may also reach out before they check in to learn more about why they are visiting the Palms. But often, we know what our guests want because they've stayed with us before and we know their preferences.
We get to know our guests because we want them to be excited about their stay. We had a guest recently who requested an Asian amenity basket in their room. We took the time to learn more about the guest and realized they review food on TikTok. While we were watching their videos, we realized they hadn't reviewed many Filipino foods, so we filled a basket with snacks from the Philippines. They loved it, and it was all because we took the time to get to know them before their stay.
Related: Family-friendly hotels in Las Vegas for a winning vacation
The rewards … and the challenges
Every butler has a story about having to dash around town to get a special drink. Not long ago, we had a guest who was here for a bachelor party. I asked him if he wanted anything special, and he mentioned bourbon. I contacted a bourbon supplier I know and asked if he had any unusual or rare bourbons. I was able to get two bottles of a very rare bourbon. When he saw that I was able to find a bourbon that he would never be able to get anywhere else, he was blown away.
Our goal is to exceed expectations. One of my most memorable days at work recently was when a couple who had visited a couple of times before came with their grandchildren. They had reserved one of our private pool villas and texted us before their arrival to let us know they had forgotten to pack toys and floats for the pool. When they arrived, we had floaties and water pistols waiting, along with little stuffed pandas that all of our young guests receive. The grandparents were so thankful, and it was so cool seeing the grandkids' reaction when they saw their gifts.
The most fun part is seeing families come back again and again. You get to know the families and end up being a part of their experience.
Related reading: