Despite years of investing in bigger and better Sky Club airport lounges, Delta Air Lines still hasn't solved the nagging overcrowding issue.
It's built plenty of new outposts, upgraded existing ones and even implemented a host of access restrictions in an attempt to curb the line.
Now, however, the carrier is making perhaps its most drastic change yet, one that's sure to have an impact on Sky Club crowding levels.
The Atlanta-based carrier will cap the number of annual Sky Club visits you can make with a credit card. There are several other changes coming to Sky Club access policies, and I'll recap them all below.
Related: Delta overhauls how you earn elite status
New limits on Sky Club access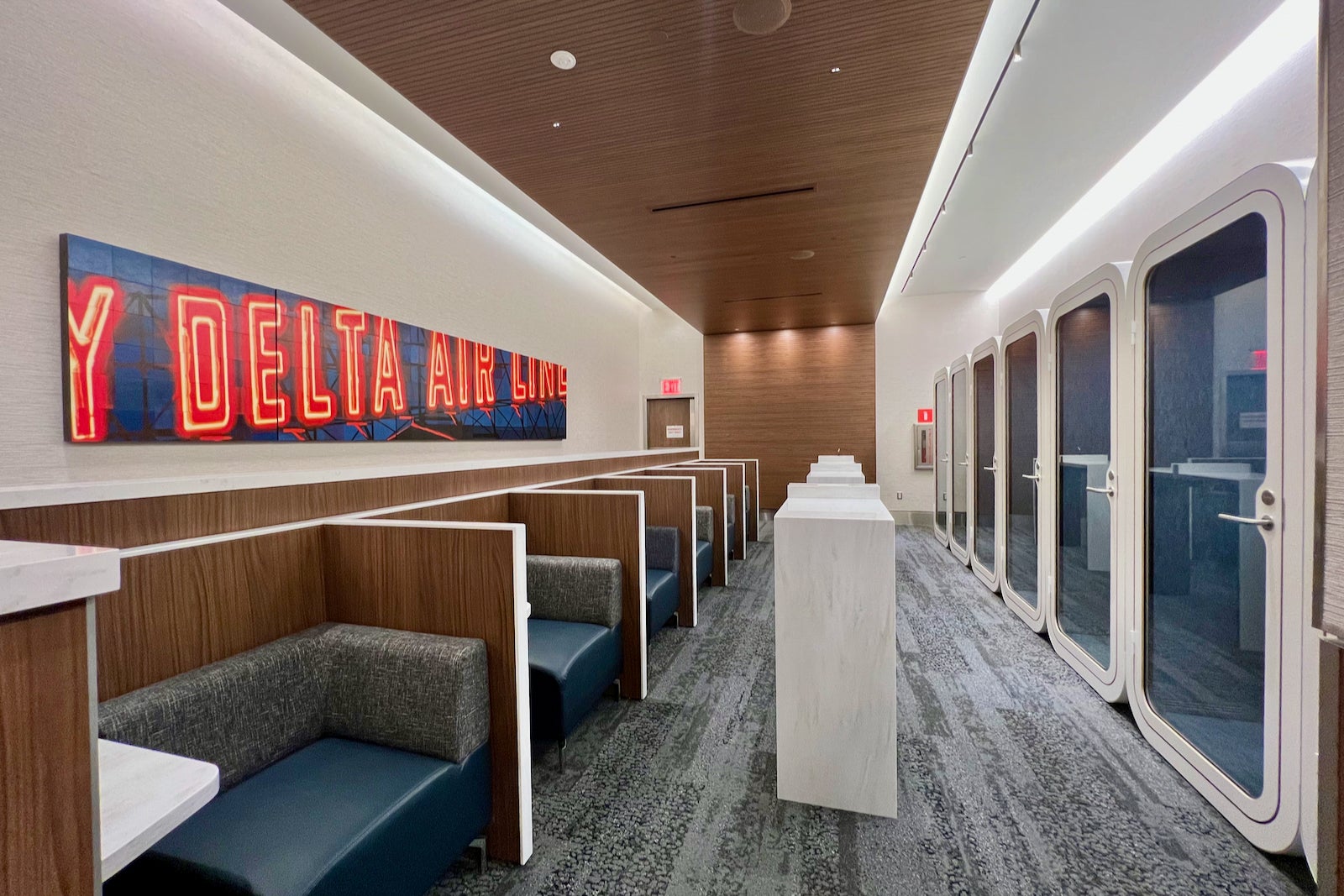 No matter how you slice it, there's some bad news for those with Delta's top-of-the-line credit cards.
Beginning on Feb. 1, 2025, Delta will limit how many times you can visit a Sky Club in each program year, as follows.
Note that these limits are based on the so-called program year, which runs from Feb. 1 through Jan. 31 of the following year.
Previously, each of the aforementioned cards received unlimited access to the Sky Club when flying on a same-day ticket for a Delta-operated flight or a Delta-marketed WestJet ticket starting with a 006 ticket number.
This is no doubt a major blow to the value proposition of each of these top-tier credit cards, and with annual fees that can reach nearly $700, I'd expect many disgruntled cardmembers to consider canceling their cards and perhaps seeking out alternatives.
Personally, I've long accessed the Sky Club using the Amex Platinum card. I'm not a super frequent Delta flyer, but I certainly travel with the airline more than six times per year. As such, I'll now need to prioritize my Sky Club visits into the trips that matter most — a big change from how things have worked in the past.
There is one way to avoid these caps other than simply buying a Sky Club membership or exclusively flying on Delta One business-class fares, and that's by spending money — lots of it — on your credit card account.
Specifically, if you spend $75,000 or more during a calendar year (from Jan. 1 through Dec. 31) on one of the eligible credit cards, you'll enjoy unlimited Sky Club access for both the remainder of the year in which you spent the $75,000 and through Jan. 31 of the following year.
Delta and American Express will start tracking your spending on Jan. 1, 2024, in advance of the new rules taking effect on Feb. 1, 2025.
"For us, this was something that we were looking at ensuring that if the premium experience has to be preserved, what are things we can do for our most premium [credit card] customers that we [already] have," said Dwight James, Delta's senior vice president of customer engagement and loyalty, in an interview with TPG.
Note that if you have multiple versions of the same credit card, visit allotments are additive. You can only use a visit for yourself, not for any other guests. Also, authorized Amex Platinum card users will receive their own batch of six annual visit allotments before hitting the $75,000 spend threshold.
Goodbye to Delta's Platinum cardmembers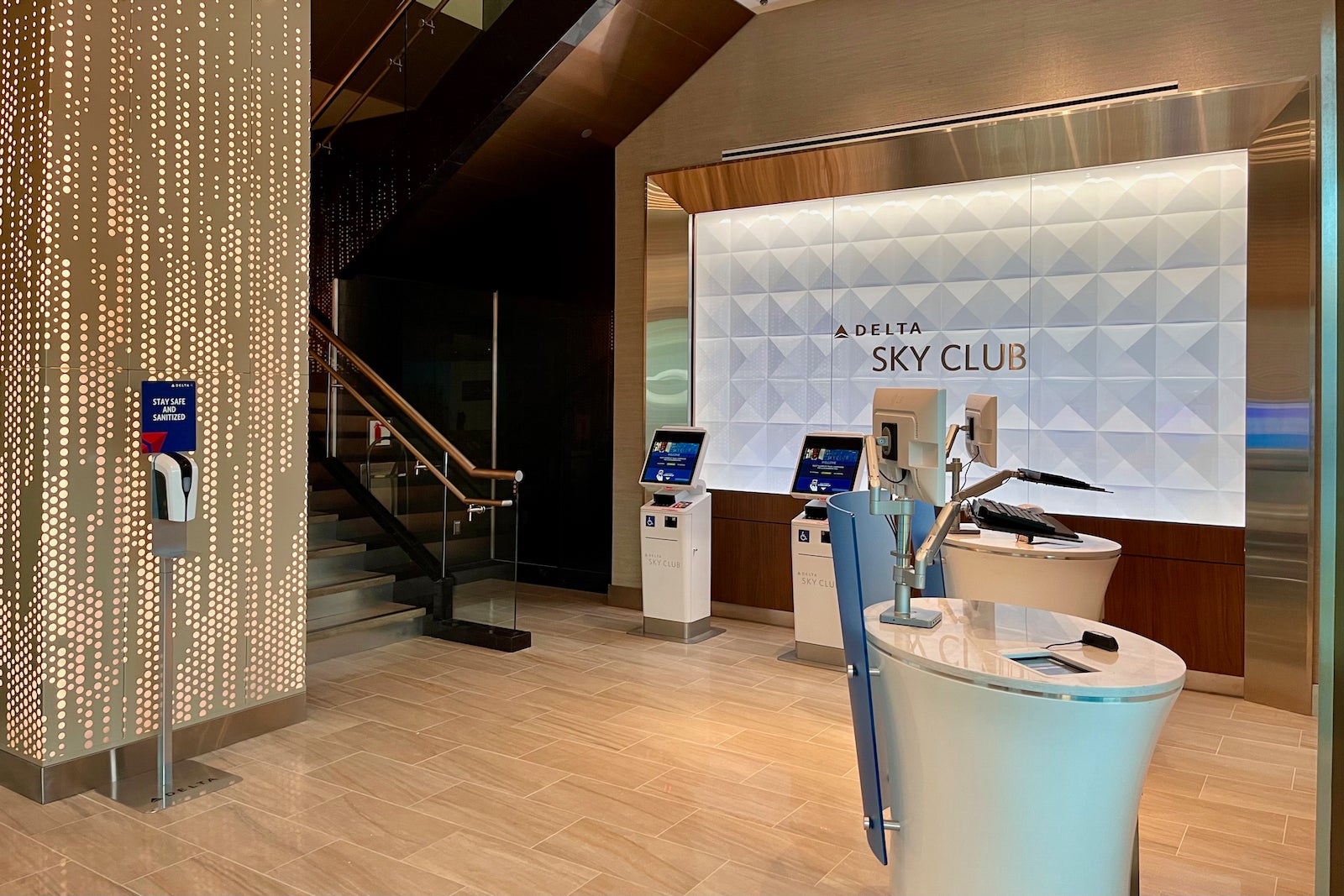 Delta's midtier cobranded Platinum cards have historically offered the ability to pay for Sky Club access at a per-visit rate of $50 per person (recently increased from $39) for you and up to two travel companions.
Even though $50 a visit might seem steep, there are definitely some use cases, such as during a connection on a long-haul trip, that could warrant paying that much money to use the lounge.
But if this option is something you value, I've got another round of bad news for you: Beginning on Jan. 1, 2024, this perk will be cut completely.
Those with the Delta SkyMiles® Platinum American Express Card and the Delta SkyMiles® Platinum Business American Express Card will no longer enjoy any access to the Sky Club.
When Delta made sweeping changes to the Sky Club access policies last November, it didn't modify any of the rules for using the club with an eligible credit card.
Perhaps that was because Delta didn't want to upset American Express, its exclusive cobranded credit card partner that delivers an "industry-leading partnership."
Delta expects $6.5 billion in "remuneration" this year from American Express, and it wants to grow that number to $10 billion each year by 2028 when the Amex tie-up is scheduled to end, Delta president Glen Hauenstein said at the airline's investor day in Atlanta this summer.
This year, however, the airline has seemingly worked in concert with Amex to enact these new changes, and it'll be interesting to see if the issuer makes similar changes for access to its own Centurion Lounges. (The Sky Club and the Centurion Lounge are the two networks that suffer the most from overcrowding.)
Basic economy is out of the lounge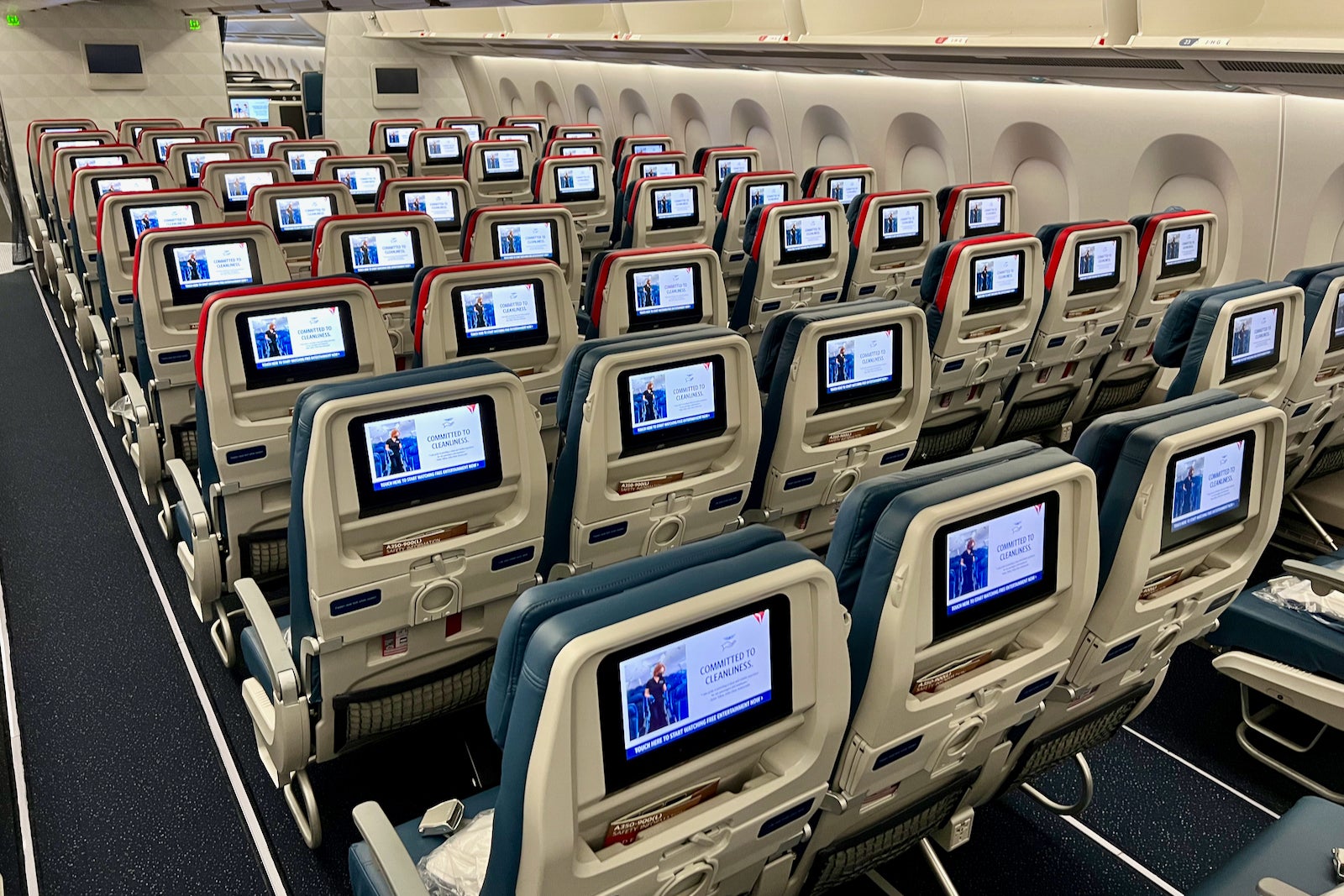 Earlier this year, Delta stopped letting flyers booked on basic economy tickets from entering the lounge. This new restriction applies to all travelers except those who have any of the eligible Amex cards listed above.
However, the carve out for Amex cardmembers is going to be short-lived. Effective Jan. 1, 2024, anyone booked on a basic economy ticket (or an equivalent fare with a partner airline) will no longer have access to the Sky Club. This includes those with Amex cards.
Of all the tightened restrictions, this one seems to make the most sense. Basic economy fares were originally designed to better compete with ultra-low-cost carriers, but now airlines largely use them as a segmentation tool and to convince flyers to buy up to more expensive fares.
By restricting lounge access for every basic economy ticket, Delta can further differentiate its regular main cabin fare from basic economy, giving flyers another reason to buy up and spend some more money with the airline.
Bottom line
By now, hopefully, many TPG readers saw this one coming. Following a slew of rumors, Delta's managing director for Sky Clubs, Claude Roussel, confirmed just last month that further access changes were coming, but he stopped short of outlining what they would be.
Now that the changes are official, the response is sure to be a mixed bag. Those who regularly visit the Sky Club regularly using an eligible Amex card will likely be rankled by this announcement. After all, Delta is significantly limiting one of the biggest perks on its top-of-the-line credit cards.
That said, it'll be interesting to see what happens to the overcrowding situation at the Sky Club. With these new access limits, there are bound to be fewer people who can use the lounge each day, which may benefit those who only visit a few times a year anyway.
Unless everyone changes their purchasing behavior to spend $75,000 on a certain credit card, I'd expect that the lines to enter the Sky Club will be much shorter.
For some people, that's sure to be a blessing. For others, this is reason enough to cancel the Delta Reserve credit card. And for an even smaller number of travelers, this announcement will lead them to spend $75,000 on a card that isn't as rewarding as some of our picks.
No matter which bucket you fall in, there are no two ways about it: The Sky Club is one of the hottest clubs in town, and getting inside is becoming harder than ever.
Related reading: