Delta Air Lines is making changes to its onboard food and beverage offerings, just in time for autumn.
The airline said this week that it is making numerous changes to its onboard catering, including enhancements in Delta One, new meal options in domestic first class and several new items in the main cabin.
Want more airline-specific news? Sign up for TPG's free biweekly Aviation newsletter.
Starting with Delta One: The airline is bringing a plated, separate appetizer course to the meal service, breaking up the meal and returning to what service had been like prior to the pandemic. Among the appetizer options are dill-cured salmon with pickled vegetables and a Mexican shrimp cocktail.
The new course will be available on international flights and on premium domestic flights with a Delta One cabin — which includes certain transcontinental routes, along with some flights to Hawaii. The dining service on those premium domestic flights will be expanded to mirror the international Delta One experience, including multiple courses, warm nuts, expanded wine menus and desserts.
There are also some new meal options, including beef short ribs designed with Fox Bros. Bar-B-Q, an Atlanta restaurant, served with herb mashed potatoes, green beans and caramelized shallots.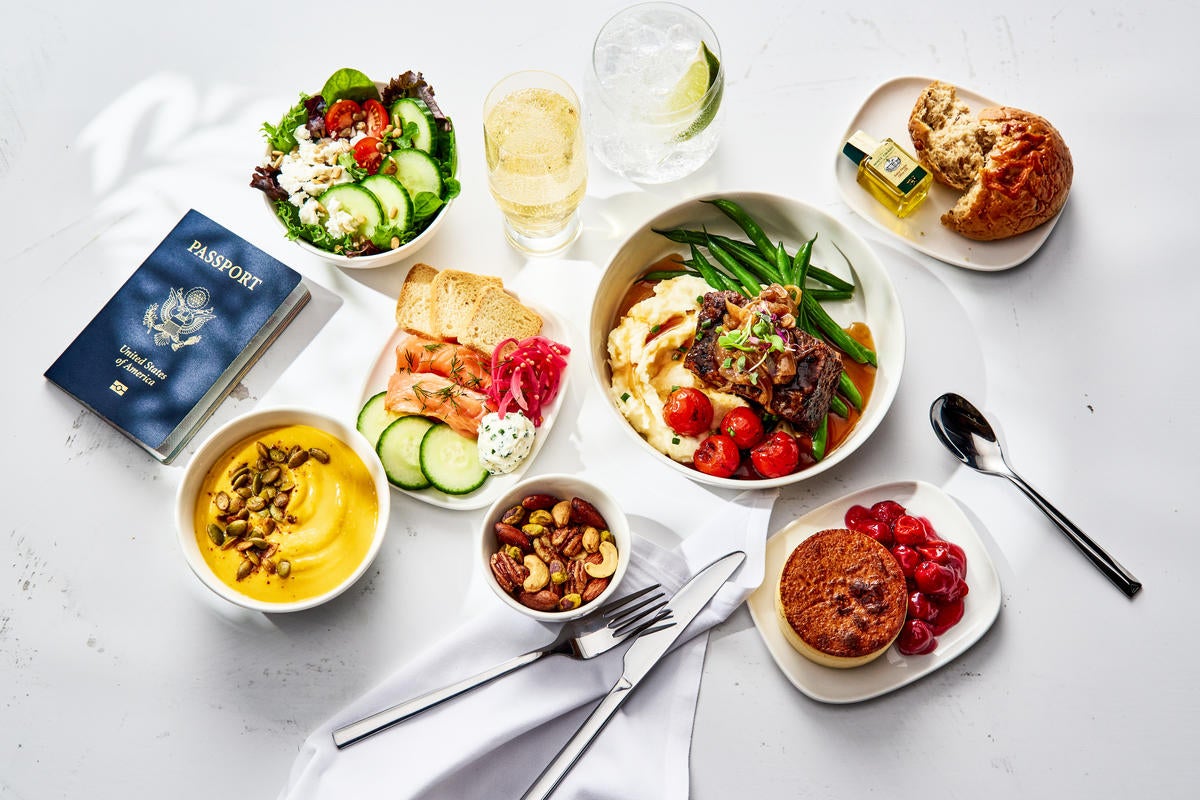 In the regular domestic first-class cabin, passengers can expect new menu options on flights longer than 900 miles that include a meal service.
There are a few seasonal items and dishes designed in partnership with chef Mashama Bailey of the restaurant The Grey in Savannah, Georgia. That includes a curried chicken salad with a Southern chess pie bar for dessert.
There are also a few special meals available for passengers who select their meal ahead of travel, like a fall-inspired pumpkin spiced chia pudding with apples, figs and toasted pumpkin seeds available on the breakfast menu. There's also a new salad with chicken, quinoa, green beans, roasted tomato and grilled lemon.
A mushroom ravioli with red pepper butter sauce will also be available as the vegetarian meal, along with a new burger, Chinese and Korean meal options on flights to China and South Korea and more.
In the main cabin, the big changes will come on the drinks side, alongside a new "garden salsa" flavor of SunChips. Throughout this fall, the beverage cart will see three additions.
Starting Sept. 26, all Delta flights will have an oat milk coffee creamer alternative alongside the usual half-and-half option.
Additionally, the airline is bringing back tequila for the first time since the pandemic began. Lunazul blanco tequila will be available in all cabins on all U.S.-originating flights (that's all domestic flights), plus international flights originating in the U.S.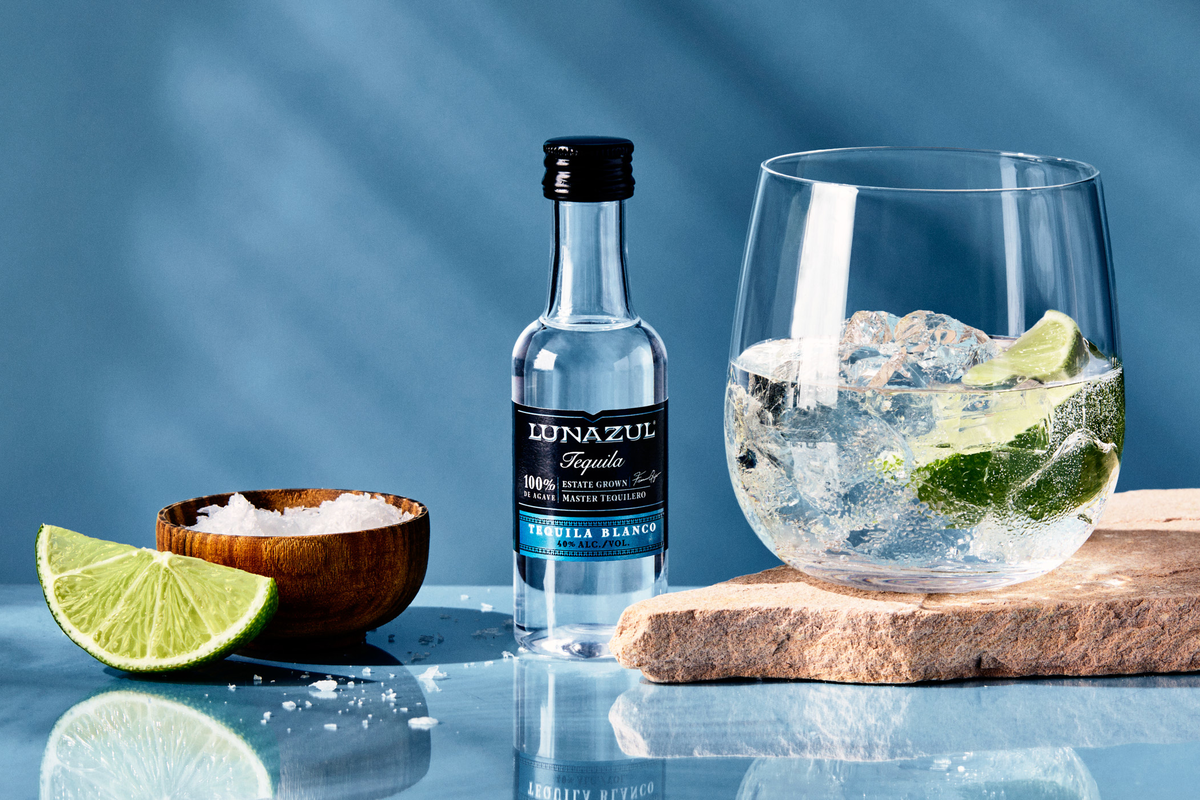 Finally, the airline is adding to its beer list, bringing New Belgium Brewing's Voodoo Ranger IPA to the skies. The new brew will be introduced to flights starting in October.
The changes are the latest in a series of tweaks Delta has made since restoring a fuller inflight service after cutting down substantially during the early pandemic. The airline often changes its menu, which helps avoid choices becoming stale for frequent flyers.
Related reading: