If you're looking to earn status with Delta, listen up: There are big changes coming to the SkyMiles program — and they're not necessarily pretty.
Delta Air Lines is overhauling how you earn Medallion status as part of perhaps one of its biggest loyalty updates yet. The airline is retiring Medallion Qualifying Miles and Medallion Qualifying Segments, and it'll instead focus on a redefined version of Medallion Qualifying Dollars.
There's much more to unpack as part of the airline's announcement, which also includes some drastic changes to Sky Club access policies (more on that in a separate story).
Depending on your personal travel and spending habits, Delta's news may not necessarily sting that much, but there will certainly be some flyers who will miss the old program.
Here are all the details.
One status metric: MQD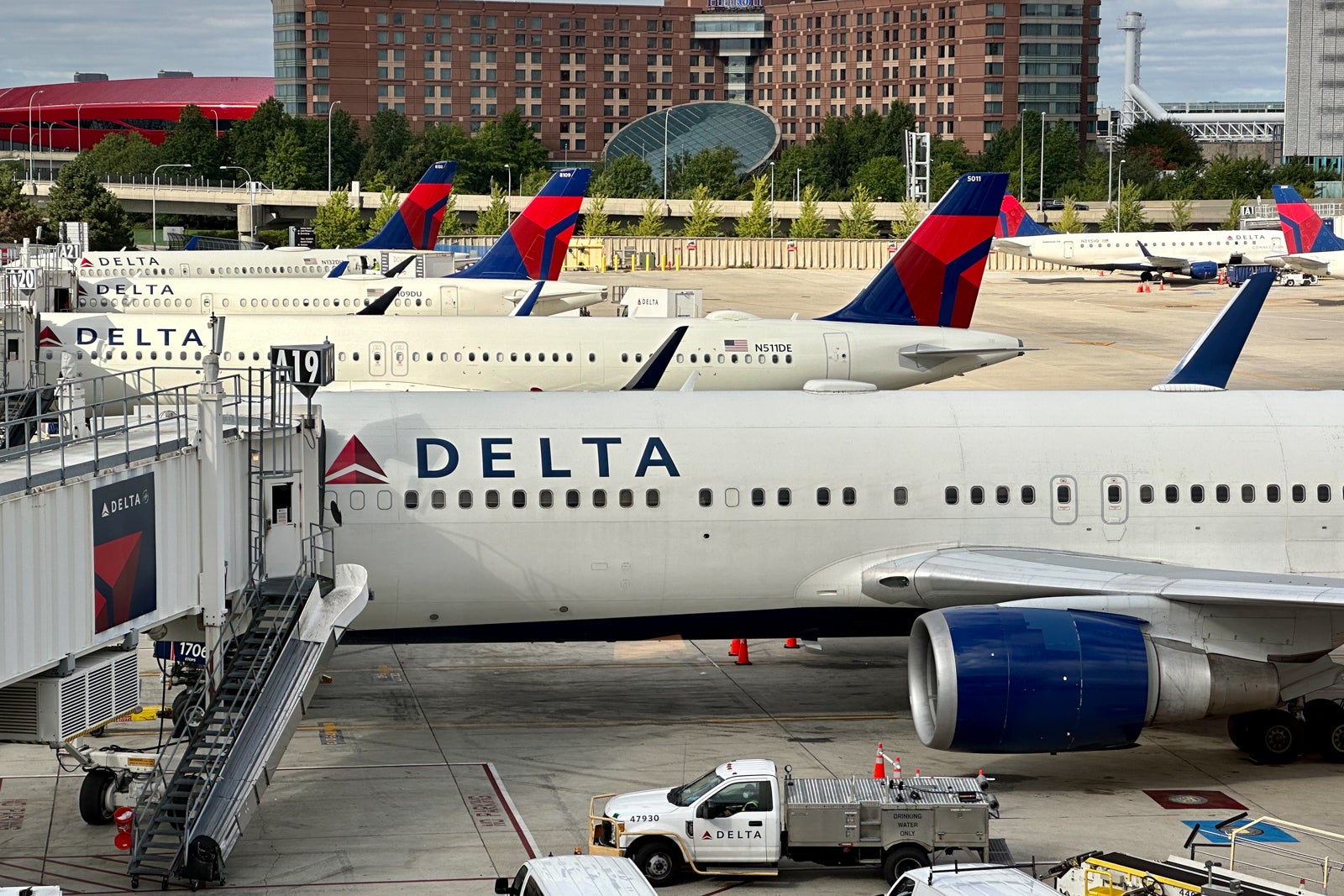 Beginning on Jan. 1, 2024, Delta will consolidate all Medallion status earning activities into one metric called Medallion Qualification Dollars.
If you've been flying Delta for a while, you're probably familiar with MQDs — they've historically been equivalent to the spend requirement in order to earn status. MQDs were introduced in 2014 and joined MQMs and MQSs to create Medallion status thresholds.
When MQDs were first introduced, they were earned from spending on Delta flights (and as a function of distance and fare class on eligible partner tickets). The more you spend, the more MQDs you earn.
Going forward, MQDs won't just track your eligible travel spend on Delta and its partners — you'll also earn MQDs from a handful of other methods.
Delta and partner flights: Earn 1 MQD per dollar spent on the ticket price for a Delta-marketed flight operated by Delta or by a partner airline. Flights booked and ticketed by eligible partners will earn MQDs at the same rate as they do today, based on the fare class purchased and distance flown.
Credit cards: Delta SkyMiles® Reserve American Express Card and Delta SkyMiles® Reserve Business American Express Card members earn 1 MQD for every $10 spent. Delta SkyMiles® Platinum American Express Card and Delta SkyMiles® Platinum Business American Express Card members earn 1 MQD for every $20 spent. There is no limit to how many MQDs you can earn from credit card spending.
Car rentals: Earn 1 MQD per dollar spent on completed car rentals booked through Delta direct channels.
Hotel stays: Earn 1 MQD per dollar spent on completed stays booked through Delta direct channels.
Delta Vacations

: Earn 1 MQD per dollar spent on the entire vacation experience in addition to what you earn for your flight when booking directly with Delta Vacations.
As you can see, beginning next year, earning MQDs should be easier than ever, especially if you book car rentals, hotels or vacation packages through Delta.
That said, there's (unfortunately) a pretty big devaluation coming to how you earn MQDs from cobranded credit card spending — one that's sure to rankle some long-time Medallions.
Previously, Delta granted MQD waivers for those who spent $25,000 on eligible cards up to Platinum Medallion status. (Waiving the Diamond Medallion MQD requirement took $250,000 in annual spending.)
Now, depending on which card you use, that $25,000 in spend would turn into either 1,250 or 2,500 MQDs — not even enough to put you halfway to entry-level Silver Medallion status.
If you're a big spender who used to hit the $250,000 MQD waiver, that spending will now translate into 12,500 or 25,000 MQDs, which, at most, still puts you 10,000 MQDs short of Diamond Medallion status.
For Delta, these changes make sense — the airline wants to build an ecosystem around SkyMiles that captures value from the entire end-to-end travel journey. This includes car rentals, hotels and vacation packages, not just flights. The more you spend in the ecosystem, the more you are rewarded.
In fact, that's exactly the strategy that Dwight James, senior vice president of customer engagement and loyalty, shared with TPG in an interview.
He said that over 50% more travelers are now engaging with Delta beyond flights as compared to 2017, and that number is expected to keep growing.
"It's an opportunity for us as we think about truly rewarding customers for total engagement," James said. "When you couple that with the fact that Delta is a top five U.S. e-commerce website, which tells you that there are so many different customers coming to delta.com to conduct business with us, that again compliments that line of thinking that so many customers are coming to us."
While spending has long mattered on the quest for Medallion status, Delta is leaning into a new model of what it means to be loyal to the carrier.
In fact, while Delta has usually been a trailblazer in the airline industry, this announcement sees the airline playing catch up with one of its big rivals.
American Airlines broke from the long-time industry practice of awarding status based on flown miles (and spending) when it debuted Loyalty Points last year as the sole status metric that tracks your spending across flights, hotels, shopping portals, credit cards and much more.
Delta is largely following in American's footsteps here with the consolidation of status-earning activities into a single metric that's based on how much you spend on the entire travel journey.
That said, Delta's updated MQD metrics still feel very much like version 1.0 compared to American's Loyalty Points, which can be earned from many more activities than MQDs.
Hopefully, Delta will expand the eligible activities that earn MQDs in the coming years as it iterates on the new program.
Status thresholds soar through the sky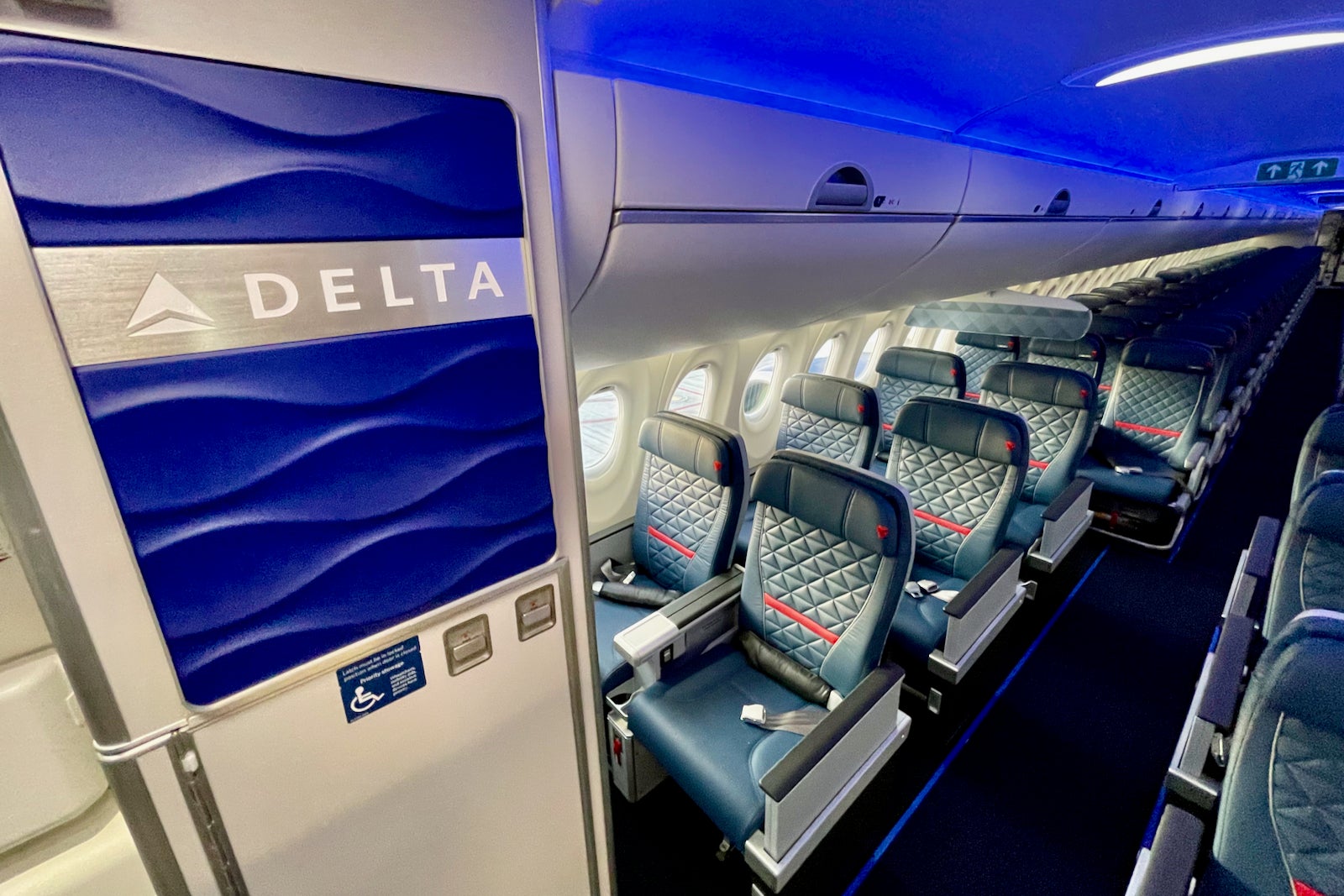 Not only is Delta changing how you earn status, but it's also raising the thresholds needed to achieve Medallion elite status — and these updates aren't pretty.
Beginning on Jan. 1, 2024, you'll need to earn the following number of MQDs to enjoy Medallion status for 2025. (You earn MQDs each year between Jan. 1 and Dec. 31, and your status is then valid through Jan. 31, two years after the qualifying period.)
| | |
| --- | --- |
| Tier | New thresholds for 2025 status |
| Silver Medallion | 6,000 MQDs |
| Gold Medallion | 12,000 MQDs |
| Platinum Medallion | 18,000 MQDs |
| Diamond Medallion | 35,000 MQDs |
Across the board, these thresholds are some of the highest of any U.S. airline, especially for top-tier Diamond status, which will soon require a whopping 35,000 MQDs a year.
But what likely stings even more is that this is the second year in a row in which Delta is raising the status thresholds. Last year, the carrier implemented a 33% increase for all tiers except Silver Medallion. For reference, here are the elite requirements for 2023, 2024 and 2025.
| | | | |
| --- | --- | --- | --- |
| Tier | Thresholds for 2023 status | Thresholds for 2024 status | Thresholds for 2025 status |
| Silver Medallion | 3,000 MQDs | 3,000 MQDs | 6,000 MQDs |
| Gold Medallion | 6,000 MQDs | 8,000 MQDs | 12,000 MQDs |
| Platinum Medallion | 9,000 MQDs | 12,000 MQDs | 18,000 MQDs |
| Diamond Medallion | 15,000 MQDs |  20,000 MQDs | 35,000 MQDs |
Crunching the numbers shows that status requirements are increasing by 75% for Diamond Medallion members, by 50% for Platinum and Gold Medallion members and by 100% for Silver Medallion members year over year. Relative to 2023, these increases are even more extreme — coming in at a whopping 133% for Diamond Medallion status.
Delta has long said that "if everyone is special, no one feels special." With these updated requirements, there are no two ways about it: The airline is working to rebalance the elite ranks, and it'll likely have no issues doing that with these new sky-high thresholds.
"There will be movement within the tiers," James said. "What that number looks like, we're not going to necessarily forecast that. But what we're excited about is that we think this is gonna be a win."
Transition plan
These are major changes for Delta flyers, so the airline has built a transition plan as it phases out MQMs and MQSs.
One of the signature Medallion perks is the annual rollover benefit that lets you start each year with an MQM boost equivalent to how many MQMs you earned above last year's status thresholds.
The rollover MQM benefit is being phased out next year, so those members with rollover MQMs earned during 2023 will receive a one-time choice that'll convert your MQMs into redeemable miles, MQDs or a combination of both.
Rollover existing MQMs will convert into redeemable miles at a rate of 2:1, or you can convert those MQMs to MQDs at a rate of 20:1.
You don't need to choose one or the other. You can convert rollover MQMs to both MQDs and redeemable miles in the below segments:
100% redeemable miles, 0% MQDs
75% redeemable miles, 25% MQDs
50% redeemable miles, 50% MQDs
25% redeemable miles, 75% MQDs
0% redeemable miles, 100% MQDs
This conversion will begin at the start of the Medallion year on Feb.1, 2024, via Delta.com.
Million Miler status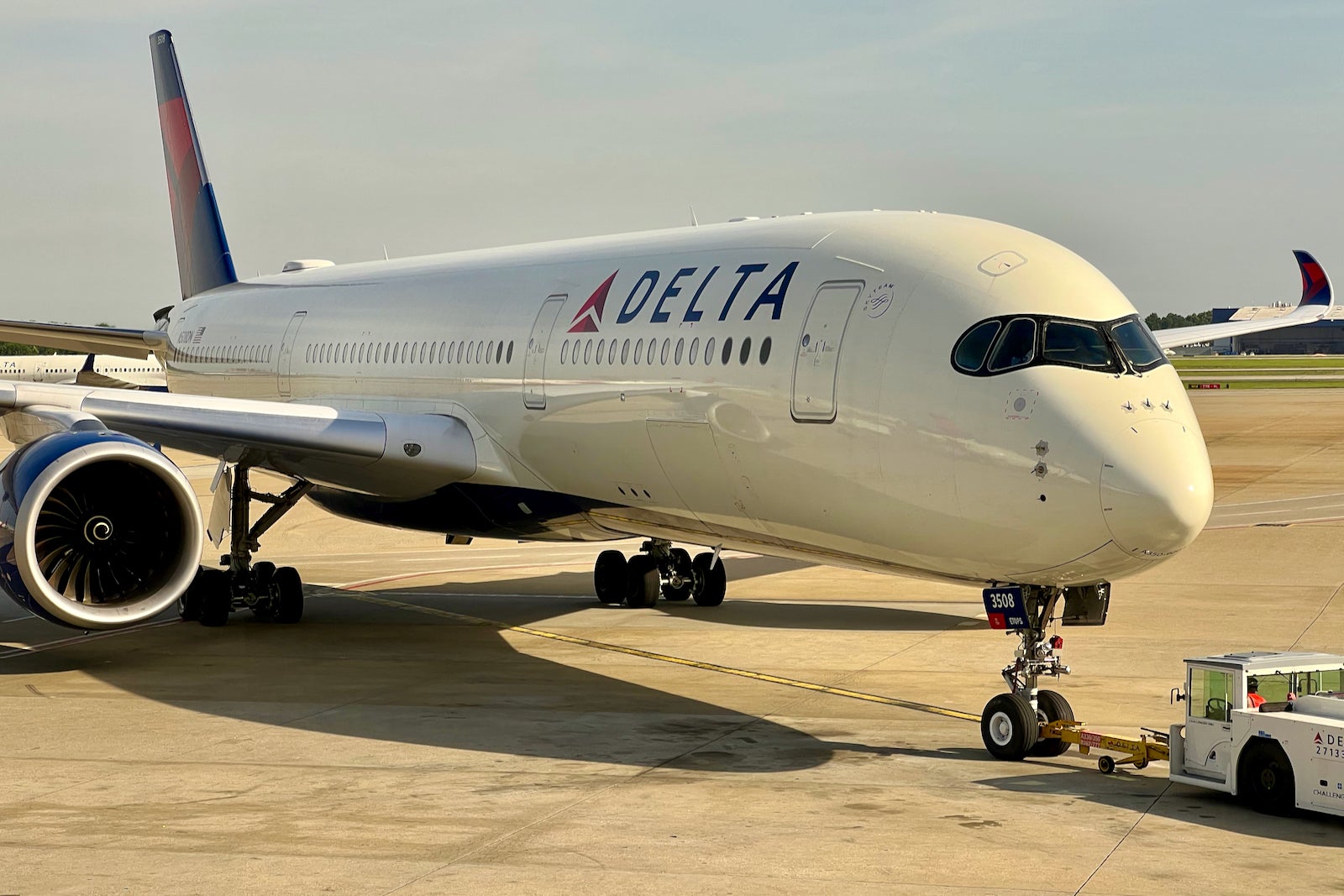 Delta has long been the only major U.S. airline to award Million Miler status based on how many MQMs you earn in your lifetime. (American and United calculate lifetime status earnings based on "butt-in-seat" miles flown.)
Now that Delta is retiring MQMs, it's also overhauling how you earn Million Miler status. Starting on Jan. 1, 2024, Million Miler earnings will be based on how many miles you actually fly with Delta and its partners — no more bonuses for more expensive fares or higher fare classes.
All existing Million Miler balances will convert 1:1 into the new miles flown metric.
We don't often see airlines tweaking their Million Miler requirements. After all, there's nothing like investing years of loyalty into a certain airline only to have the goal posts changed in the fourth quarter.
For those who are inching closer to a Million Miler threshold, Delta's move may feel like a bait-and-switch.
It's not all bad news, though. The airline is sweetening the perks for Million Miler status. Beginning on Jan. 1, 2024, the upgrade priority is changing.
Million Miler status is moving into the third position, behind Medallion Status and fare class. This is a notable update that's sure to help some long-time Delta flyers beat newer travelers to the coveted seats at the pointy end of the plane.
New Choice Benefits
This news isn't exclusively negative. That's partially because Delta will be debuting a handful of new Choice Benefits, which are awarded to Platinum and Diamond Medallions after earning status.
Though the airline isn't ready to disclose the new benefit choices, James provided some insight into what's to come.
"We have a few Choice Benefits that will either be enhancing or adding. So we'll have something that's new, and then we'll also have enhancements as well."
Pressed for a timeline, James noted that the airline will "announce those either later this year or at the very beginning of the new year."
What's coming is anyone's guess, but hopefully, the airline is considering sweetening the deal to make top-tier status more attractive than ever before.
Bottom line
There's a ton to digest in Delta's SkyMiles update, and that's before even thinking about the changes the airline is making to accessing the Sky Club.
Across the board, earning status is getting much harder. The airline is raising the Medallion thresholds by as much as 100%, and it's also changing the metric needed to hit the new goal posts.
Unfortunately, there aren't many winners in Delta's latest updates. I'd definitely expect many existing Medallions to drop to lower status tiers, and some may even ditch Delta completely.
Those who stick it out with the Atlanta-based carrier should have an easier time actually enjoying the benefits of status (with less competition from other members), but with first-class recliners and Comfort+ seats selling to paying travelers, this announcement begs the question: Is elite status even worth it anymore?
Related reading: