Two years ago, I took a daytrip from Boston to Los Angeles to hit AAdvantage Platinum Pro frequent flyer status on American Airlines. The status I earned on that trip went along with two other airline elite status levels I also held at the time: Delta Air Lines Platinum Medallion and United Airlines Premier Gold (I hit the higher Premier Platinum tier the following year).
I valued having airline status — I got tangible benefits and fun perks like upgrades and other freebies from the various programs. But now, just two years later, I'm planning to give up all of my elite airline statuses.
Over the past year, I've been leaning this way anyway. Since having a baby, I've found myself putting a greater value on my time at home. Not to mention, this past summer brought numerous travel headaches stemming from weather disruptions. Regardless of your final destination, it seemed like every connection added extra risk to your itinerary.
But the changes that Delta announced to its SkyMiles program yesterday were the proverbial nail in the coffin. Whereas even just a few years ago it was mostly about how far you flew and what kind of tickets you bought, now, airline status levels are so difficult to achieve.
Gone are the days of simply flying a lot or paying a higher fare to lock in status. Today, earning elite status is all about credit card spend and other kinds of purchases, such as hotel rooms and items bought through online shopping portals. That's convinced me that the perks of status just aren't worth the effort and cost.
I've already locked in my Delta Platinum Medallion status for next year, but come 2025, I'll likely be without status.
After years of being in the chase, that feels liberating.
Unless you fly the same nonstop routes repeatedly (and that's it), chances are you've done some pretty irrational things to achieve status if you deliberately seek it. I'm certainly guilty of that, picking vacation destinations around flights, spending more money to fly a particular airline and choosing crummy connections over nonstops, all for the sake of chasing elite status. (Remember that otherwise unnecessary daytrip to Los Angeles?)
As an airline free agent, I can finally go back to picking the most reasonable flight, defined by whatever hits the right balance between being the cheapest and the shortest or easiest option — not the one that gets me closest to the next status level.
If you're now reevaluating your travel habits, too, here are a few things that are pushing me to change how I fly that you may also want to consider as you weigh your options.
Fewer benefits from status
Part of what's making it easy, and even somewhat pleasant, for me to give up on status is the fact that you really don't get as much for having it anymore. Other than the in-your-head opportunity to feel important as you claim the chance to sit on the plane longer by boarding earlier, there are few benefits to having elite status. That's because the complimentary first-class upgrades are fewer and farther between than ever before, unless you fly at the most off-peak of hours and days.
Just a few years ago, even before the coronavirus pandemic, I used to get upgrades fairly reliably with my upper-middle-tier levels of status. But structural changes in how the major airlines do business have translated to those upgrades being sold and less likely to be doled out for free.
Business travel is at about 80% of its pre-pandemic level, and airlines have found a need to compensate for the missing 20% of their highest-paying cohort. At the same time, the pandemic has driven more leisure travelers to pay for premium seats, with people having more money to spend on experiences, valuing more personal space and having tried and liked it during the pandemic.
That's led to carriers doubling down on premium leisure on the sales side, perfecting selling every premium splurge there is, whether it's first-class seats at booking, upgrades later on or coach seats with extra legroom. Delta has been the most vocal about this trend, but it applies to American and United as well.
It's hard to get an upgrade to first class when first class is sold out. And it isn't just the routine complimentary upgrades that are hard to get.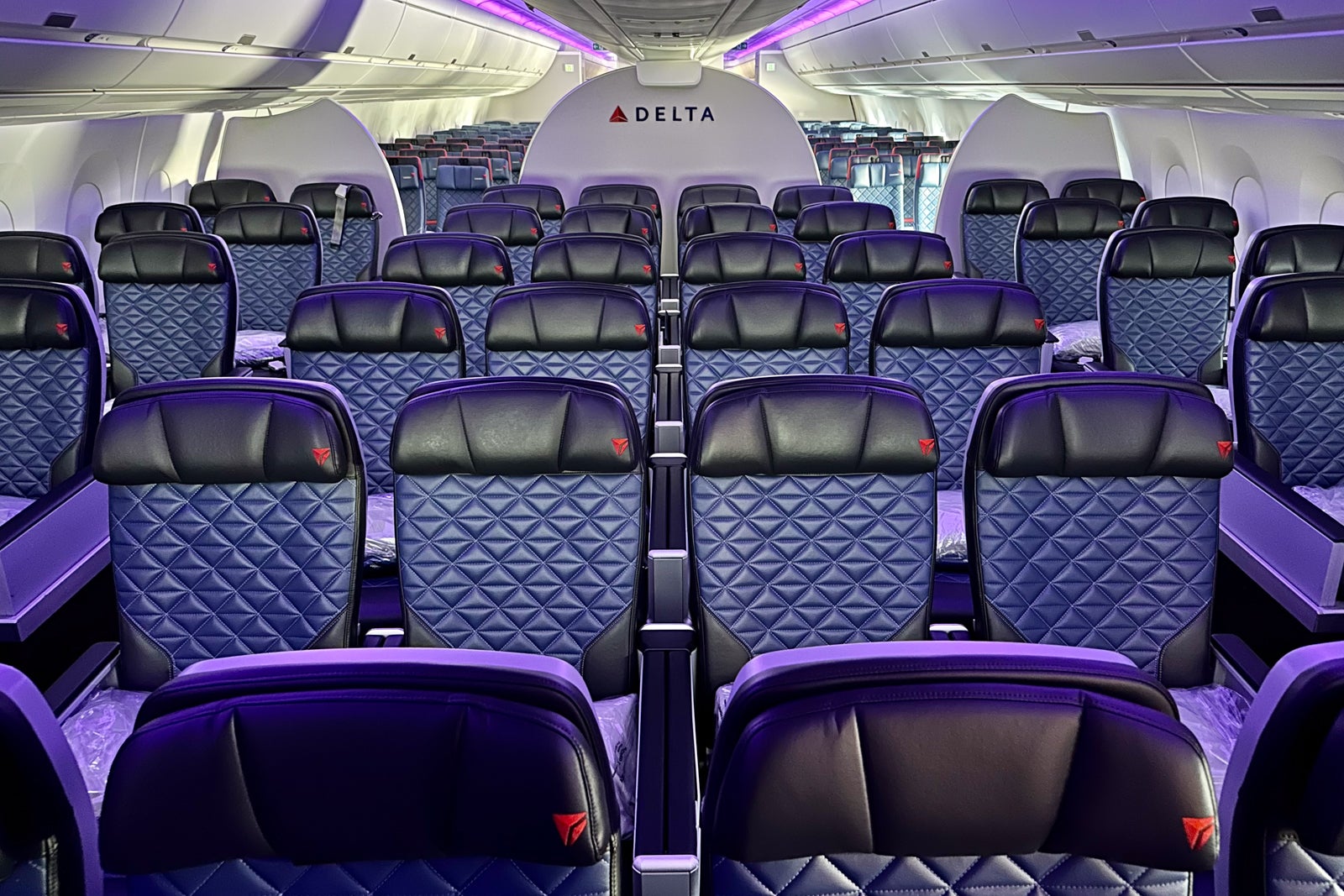 Using Delta's regional upgrade certificates that you earn with certain status levels is difficult, if not impossible, even well in advance of the flight when the cabin isn't sold out. Clearing an upgrade with United's PlusPoints on routes where you'd actually want to use them is rare to the point of absurdity. American's systemwide upgrades are difficult to clear in advance, too. Based on the sales trends airlines are seeing, this will likely continue.
If you want a premium seat, even with top-level status, the best bet is to keep an eye on cash upgrade offers and pay up. Otherwise, you'll be stuck sitting in coach, which for most flights is not the most pleasant but is perfectly fine, especially for your run-of-the-mill domestic jaunts.
So, then, what are the big benefits of airline status?
Is it really worth having to connect in Atlanta and Detroit every other flight just to get a free checked bag that I might use once every year or so, especially when I can just keep a low-level credit card and get the same benefit? Is it worth flying through Charlotte and Philadelphia and Dallas-Fort Worth instead of taking nonstops that shave hours off the trip just for earlier boarding, which I can also get through that same credit card?
Or, is it worth spending more money than I would otherwise to fly a more expensive option on United with the hope of hitting the top tier of status all so I can get a discount on Clear, which I could just pay for on my own for less while avoiding layovers and delays at Newark?
The hoops people have jumped through for status have never been truly rational, but there's still been some payoff.
I've never done a full accounting, but I'd guess I spend $7,000 to $10,000 a year on flights (both for work travel and personal trips). That's barely enough to get me to low-level Silver Medallion status on Delta now — possibly to Gold Medallion if I never fly another airline and book a few hotels through the airline. Is that really worth all the time I lose connecting in Atlanta, Detroit or New York?
Or, am I better off saving hours and hours a year by just taking the fastest, most direct flight every time, regardless of which carrier is operating it? Maybe that ends up being Delta, and I happen to hit Silver Medallion, but why would I chase it?
Interestingly, by setting the spending tiers for status this high, the only people who will get it are the ones who are spending a fortune on premium seats and getting most of the benefits of status included in their tickets anyway.
Related: Different ways to upgrade to first class
Is it time to rename frequent flyer programs?
People complain that loyalty doesn't go both ways. Of course it doesn't.
Loyalty programs exist to contribute to the airlines' bottom line. Whatever decisions are made are made because executives think that's the move that will best contribute to profit and growth. Presumably, Delta has done the analysis and found that these changes will ultimately lead to a fiscal advantage for the airline, even if it alienates some passengers from its elite levels or credit cards.
And that's OK. That's how businesses are supposed to work under our financial system.
Still, there's a nostalgic sadness in the fact that airlines aren't merely just airlines anymore. Or, at least, flying planes is no longer the only, or biggest, way they make money.
Things like credit card partnerships, hotel affiliate relationships and upsells for ancillary purchases are an increasing share of airlines' revenue, in some cases even outweighing the profits made from flying. That means that airlines want to be your first stop for online shopping, they want you to book the hotels they recommend and they want you to keep their credit cards at the top of your wallet, swiping them for everything from flights to dog food.
That's why airlines are retooling their programs to encourage engagement and spending through a variety of different channels other than flying. In a way, calling them frequent flyer programs is no longer truly accurate — or, at least, it doesn't paint the full picture. Instead, they're becoming lifestyle brand loyalty programs, with flying being only one of several components.
On the plus side, that does create opportunities to earn more redeemable miles. And I get that — I like earning extra points and miles as much as the next guy. But the reality is that the systems to do so are often clunky, adding extra steps to your normal routines.
When it comes down to it, I don't want to have to make every little online purchase a whole production of comparing shopping portals, looking for bonuses and more. Spending hours in total on a purchase for what ultimately doesn't amount to that many extra redeemable miles or status qualifying points seems far from worth the effort.
I also prefer to avoid booking my hotels through airlines just for the sake of airline miles or status. After all, doing so means losing out on hotel status since booking hotels through most third-party platforms results in missing out on elite benefits, added flexibility with your reservation and even preferential treatment from the property. Hotel status, particularly the World of Hyatt program, has been extremely valuable for me lately, so sacrificing my hotel status benefits for a few more airline miles hardly makes sense.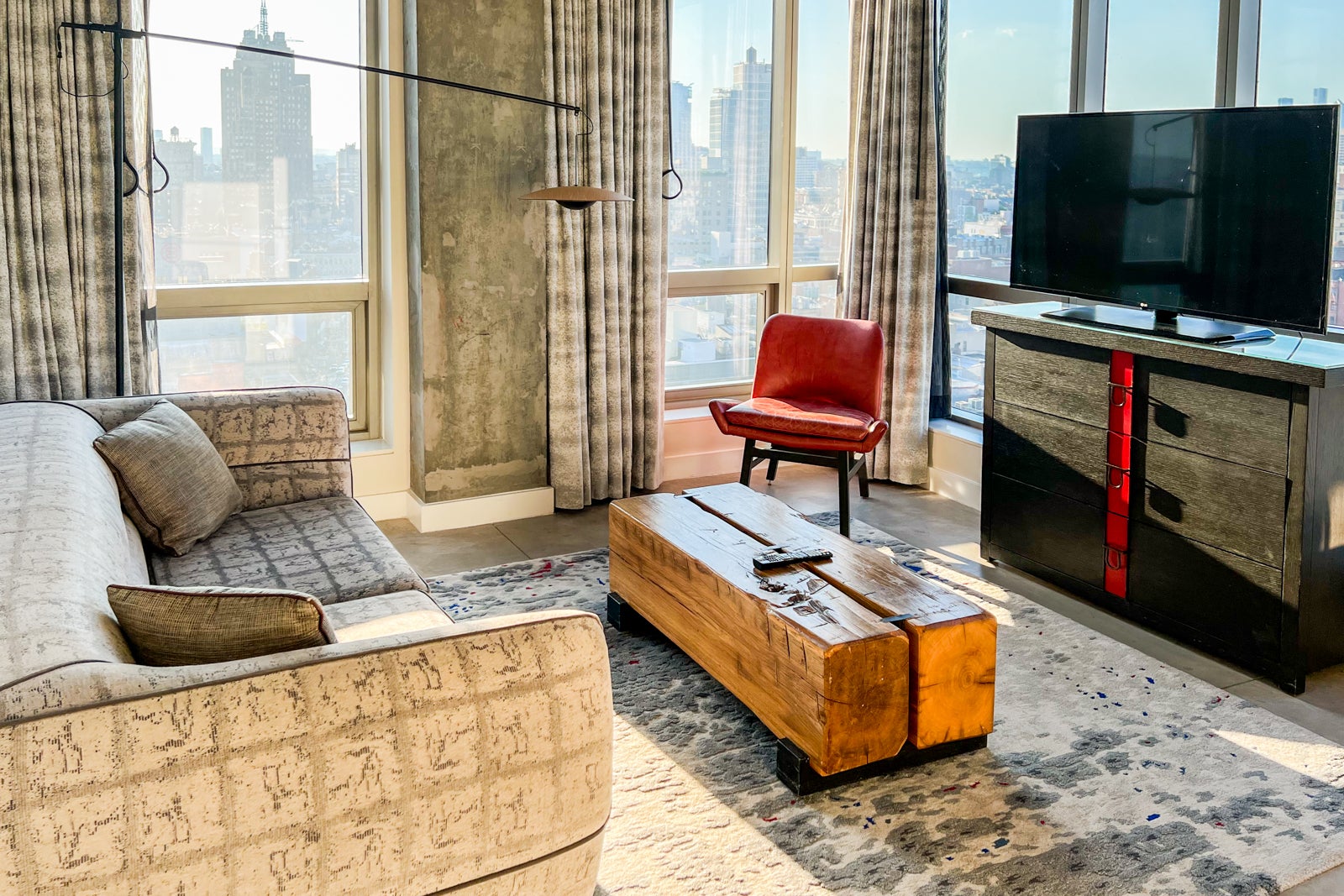 Goodbye, airline status; hello, free time
Ultimately, these changes are bittersweet, perhaps at least initially with an emphasis on the bitter. I'll admittedly miss the occasional upgrade and feeling special when the phone agent thanks me for my loyalty. I'll even miss the luggage tags that come every year.
But I'm excited to save hours a year on connections and flights I didn't really need and instead spend them at home with my son, who will win out every time over connecting through Atlanta or Charlotte and hoping the lounges aren't too crowded … or that I have enough swipes left to get in that year.
Plus, without worrying about spending on my airline cards for status credit, I can concentrate on primarily using general-purpose cards for the most rewards, as well as my World of Hyatt card to supplement earning the qualifying nights I need each year with spending on that card, since that status is still worth some extra effort.
Airline status has, at times, been a nice ride (especially when the upgrade cleared), but even the best journeys always come to an end. This looks to be where my Delta Medallion, American AAdvantage and United Premier tags and I part ways.
Related reading: