Editor's note: This is a recurring post regularly updated with new information.
On top of its 100% buying points promotion through Sept. 19, Hilton has a new bonus points promotion for stays this fall.
For eligible stays completed between Sept. 6 and Dec. 31, Hilton Honors members can earn double or triple base points at Hilton-affiliated hotels.
To use this promo, you must register online before completing your first stay. We recommend registering now even if you don't have any Hilton Honors stays planned. There's no maximum number of points you can earn from this promo.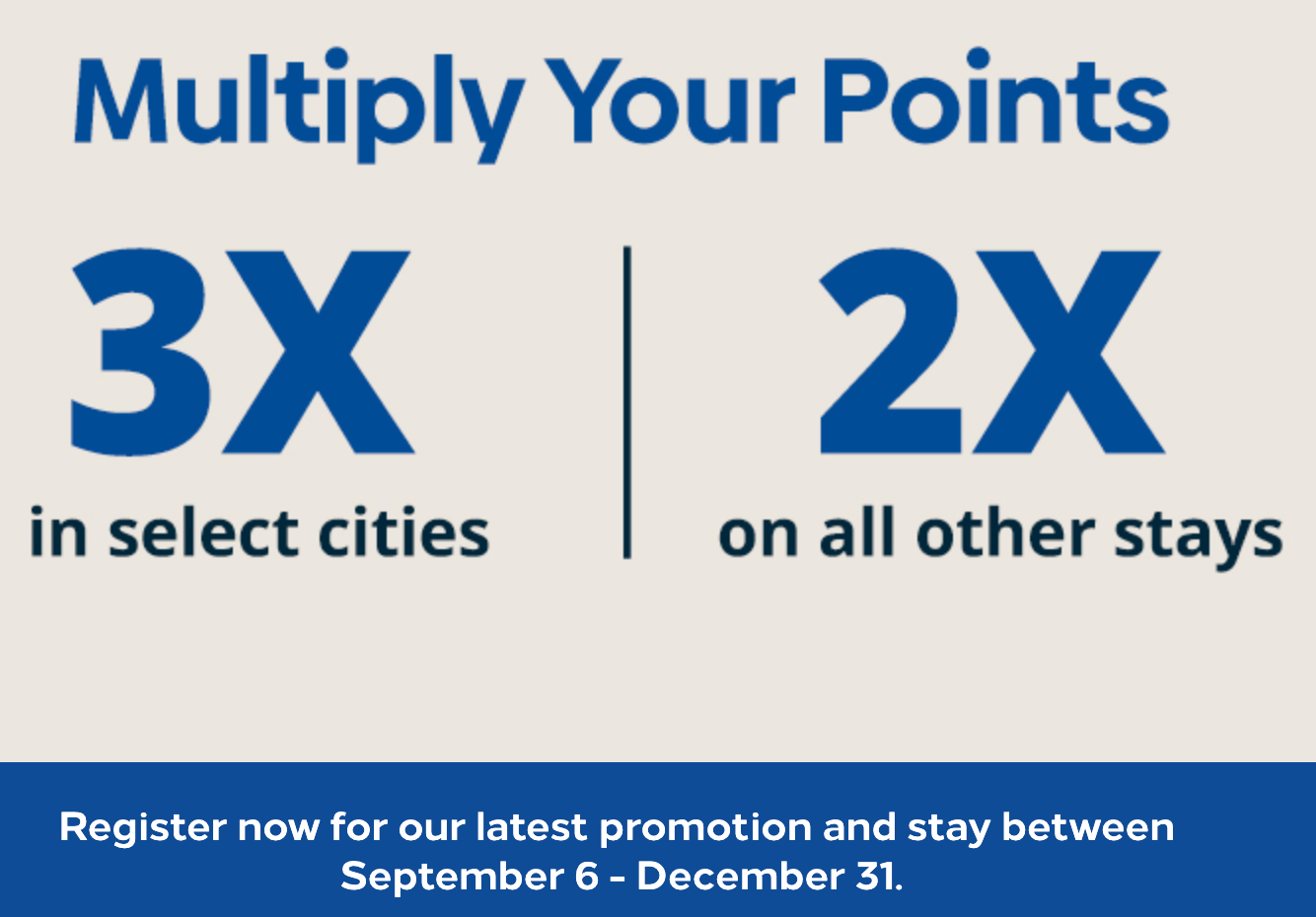 You'll earn triple points in Bangkok; Barcelona; Beijing; Berlin; Chicago; Melbourne, Australia; London; Los Angeles; San Francisco; Shanghai; Shenzhen, China; Tokyo; and Washington, D.C. You can see the full list of properties where you'll earn triple points on the Hilton Honors website. If your hotel isn't listed, you'll earn double points.
Of course, these bonus points are on top of what you'd normally earn from Hilton and the credit card you use to pay for your stay.
Bottom line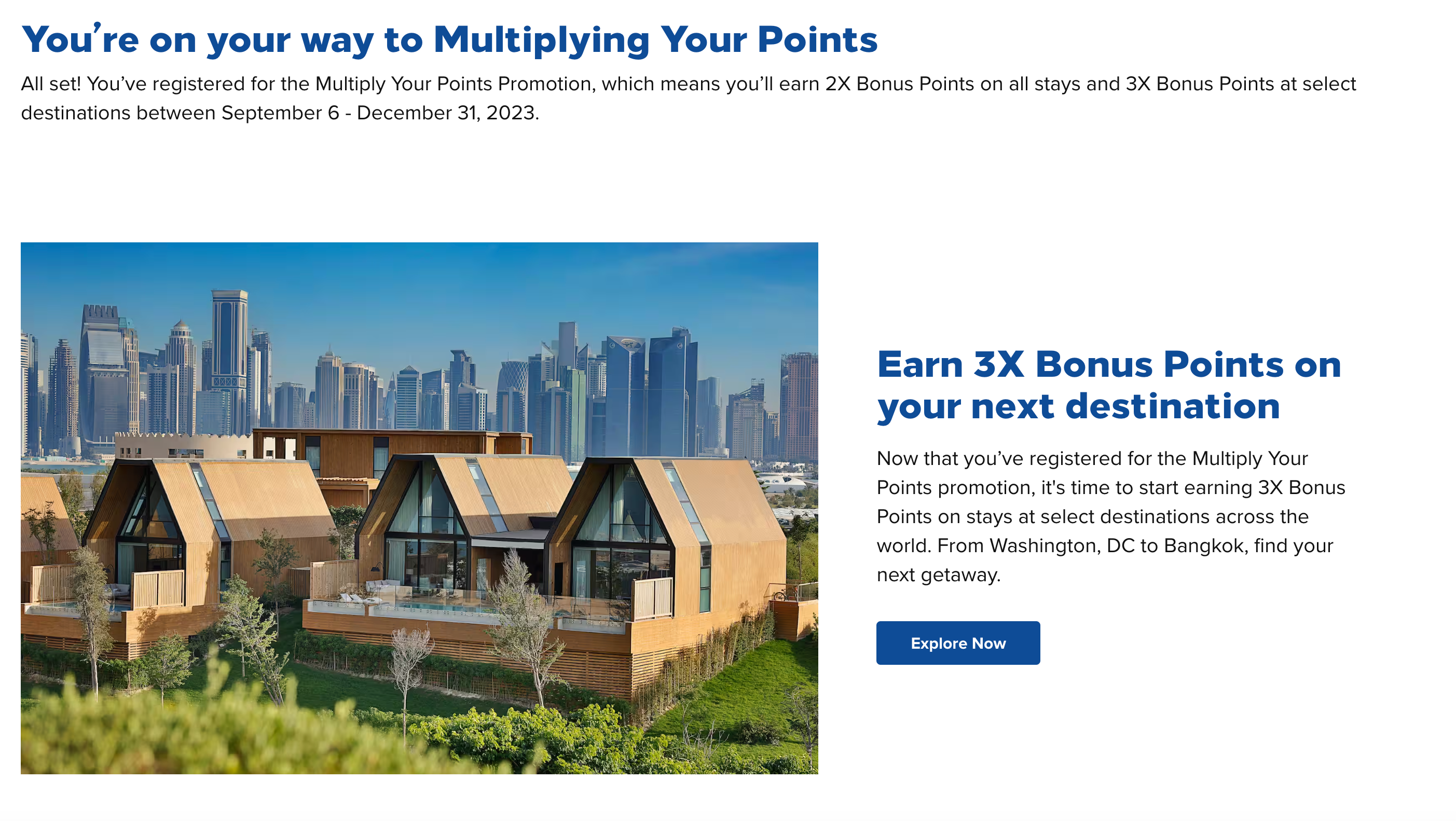 If you haven't booked your fall trips yet, this could be your sign to go ahead and lock in a stay at a Hilton so you can earn some extra points.
This is also a timely opportunity for one-night stays, such as overnights at airport hotels or properties you visit during road trips.
Related reading:
Additional reporting by Caroline Tanner.