After a 10-year hiatus in expanding the fleet, Disney Cruise Line has been busy in recent years.
Disney Wish joined the cruise line in the summer of 2022, ushering in an all-new Triton class of three ships that will join the original Disney Magic, Disney Wonder, Disney Dream and Disney Fantasy.
Up next is Disney Treasure, which will debut in December 2024. From new restaurants and bars to announced itineraries, here's everything we know so far about Disney Treasure.
For more cruise guides, news and tips, sign up for TPG's cruise newsletter.
 

View this post on Instagram

 
The theme of the Disney Treasure cruise ship
Disney Treasure will share much of its footprint and layout with Disney Wish. However, it will have a distinct look that appears to be less bright-and-airy "fairy tale" than we saw on Wish and more "mysterious adventure."
Based on renderings, Disney Treasure will feature a Grand Hall that leans into a palette of deep blue, turquoise and gold, with a design inspired by gilded palaces from faraway places such as Asia and Africa — including the fictitious city of Agrabah from Disney's "Aladdin."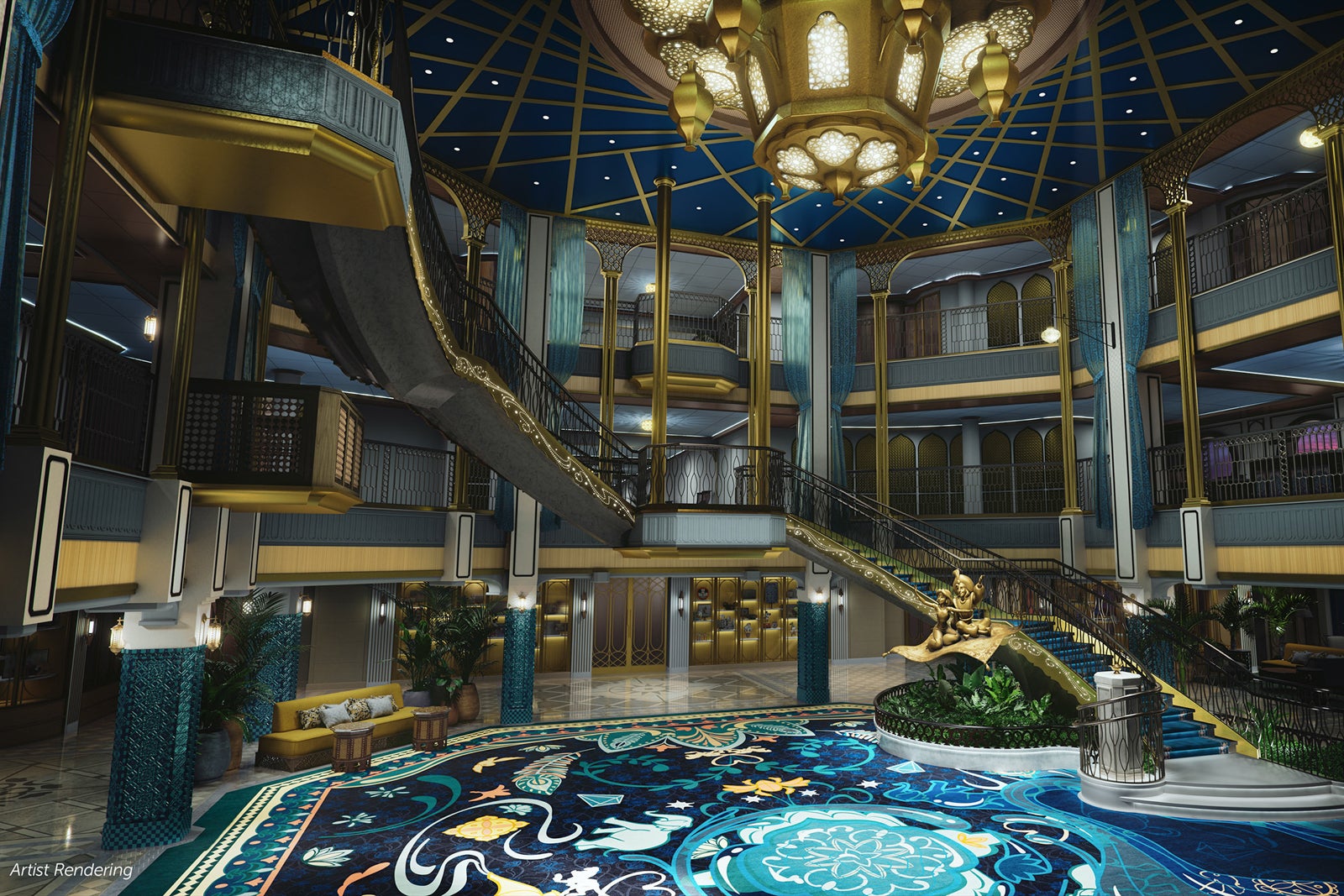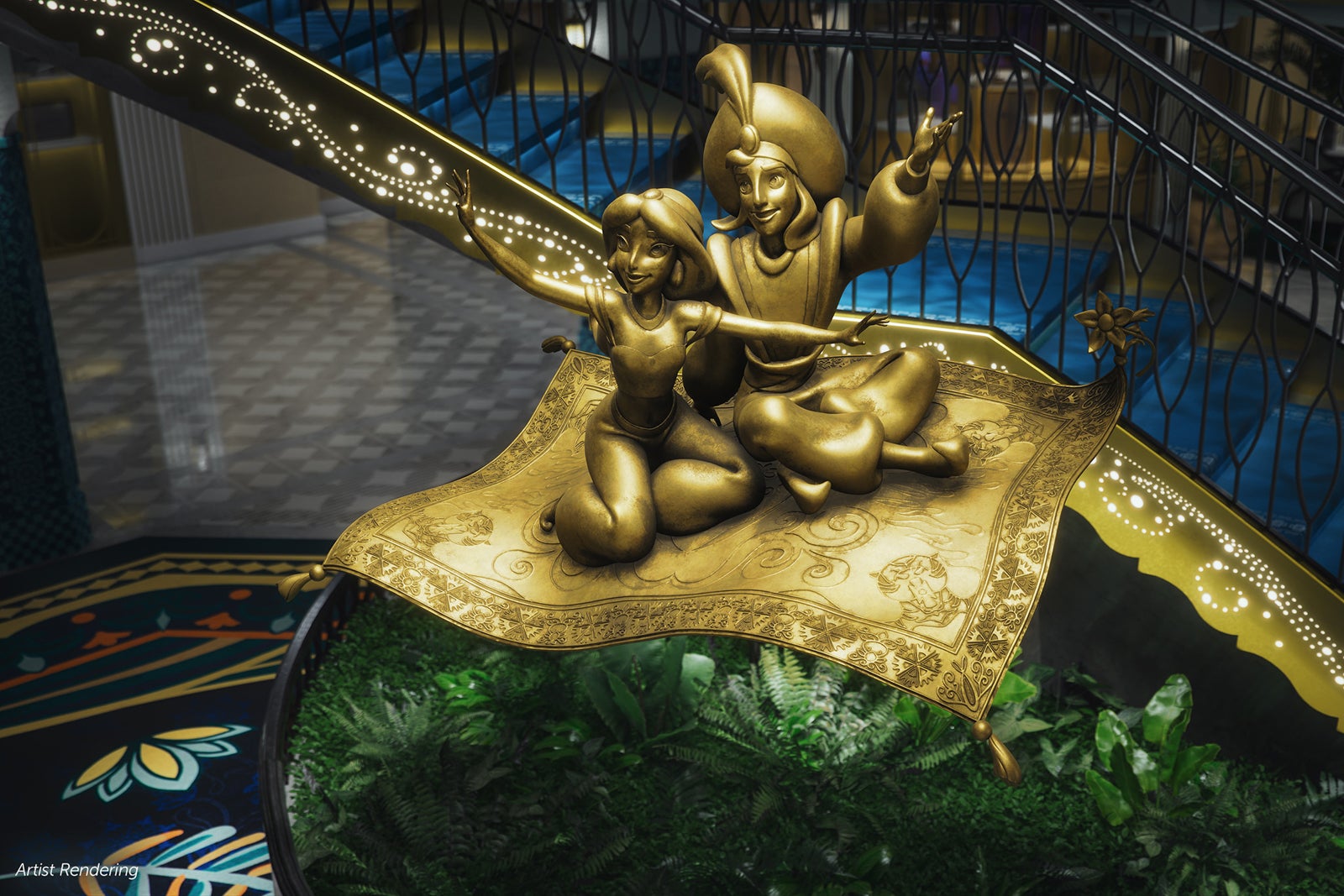 Fittingly, the statue in the Grand Hall will feature Jasmine, Aladdin and Magic Carpet ready to go on an adventure, which is the theme of this next ship.
Captain Minnie will also wear a special adventure-seeking outfit while on board Disney Treasure. And out on the stern, there will be a duo of adventurous souls as Peter Pan and Captain Hook sail along wherever Disney Treasure may take them.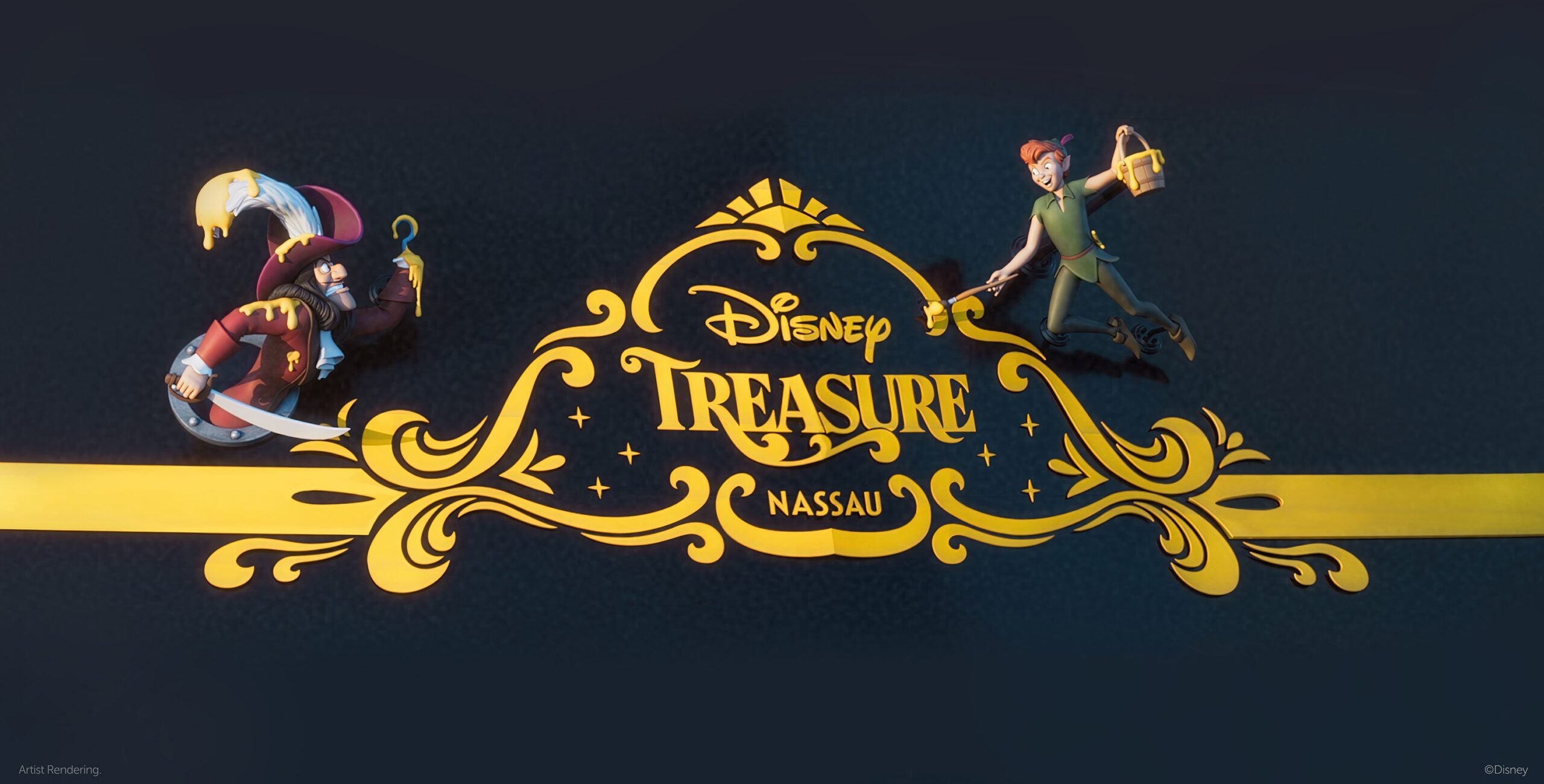 Disney Treasure cabins
Disney Treasure will have 1,256 cabins and suites ranging from interior cabins to a two-story funnel suite. All of them will continue the theme of adventure told through Disney stories and places. Some of the movies that will be integrated into the interior, ocean-view and verandah cabins are "Aladdin," "Pocahontas," "Finding Nemo," "Up," "Luca" and "Encanto."
The Concierge Suites, specifically, will include nods to "The Lion King," while the four Royal Suites pay homage to the tigers found in "The Jungle Book" and "Aladdin."
Related: Is Disney Cruise Line concierge service worth it?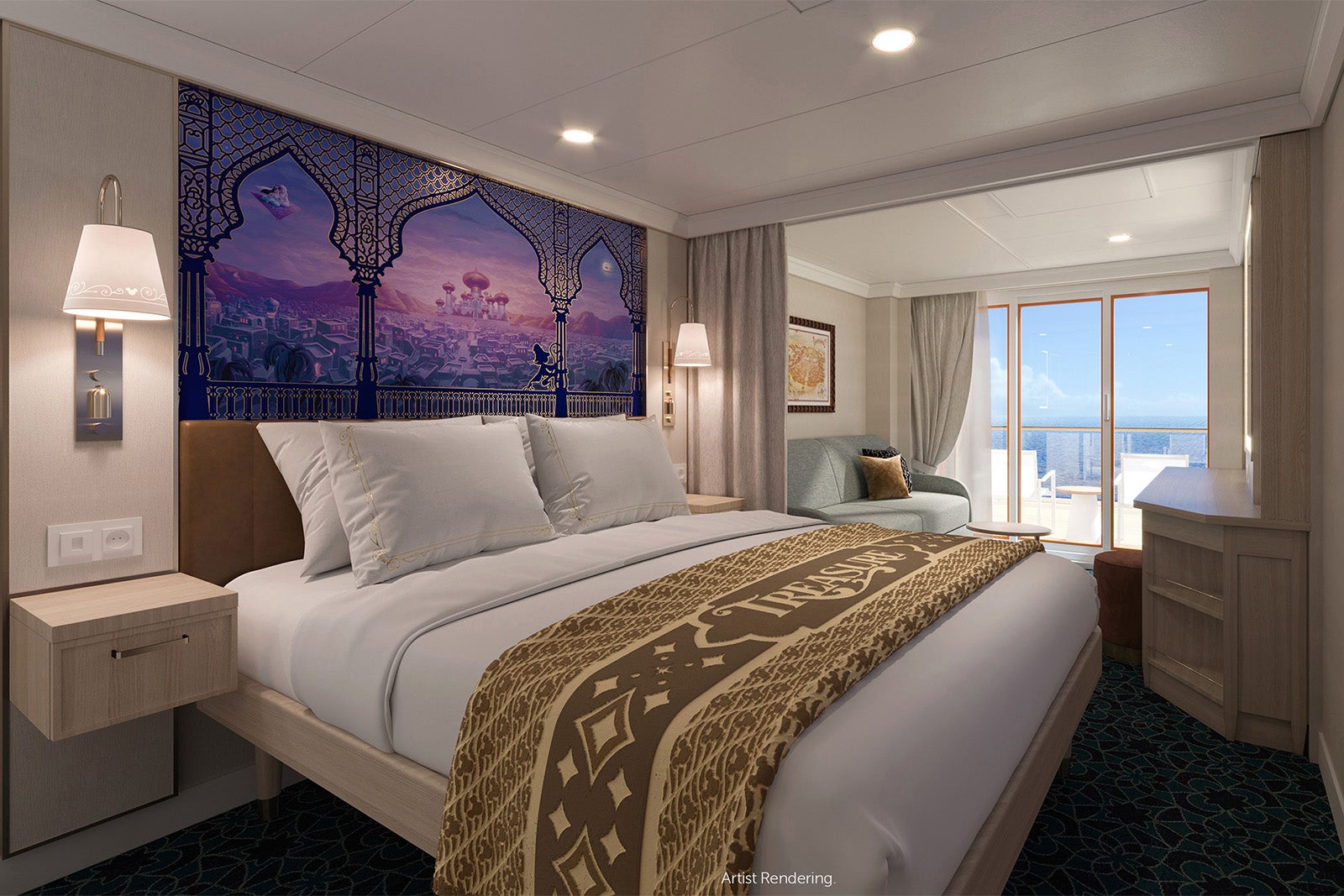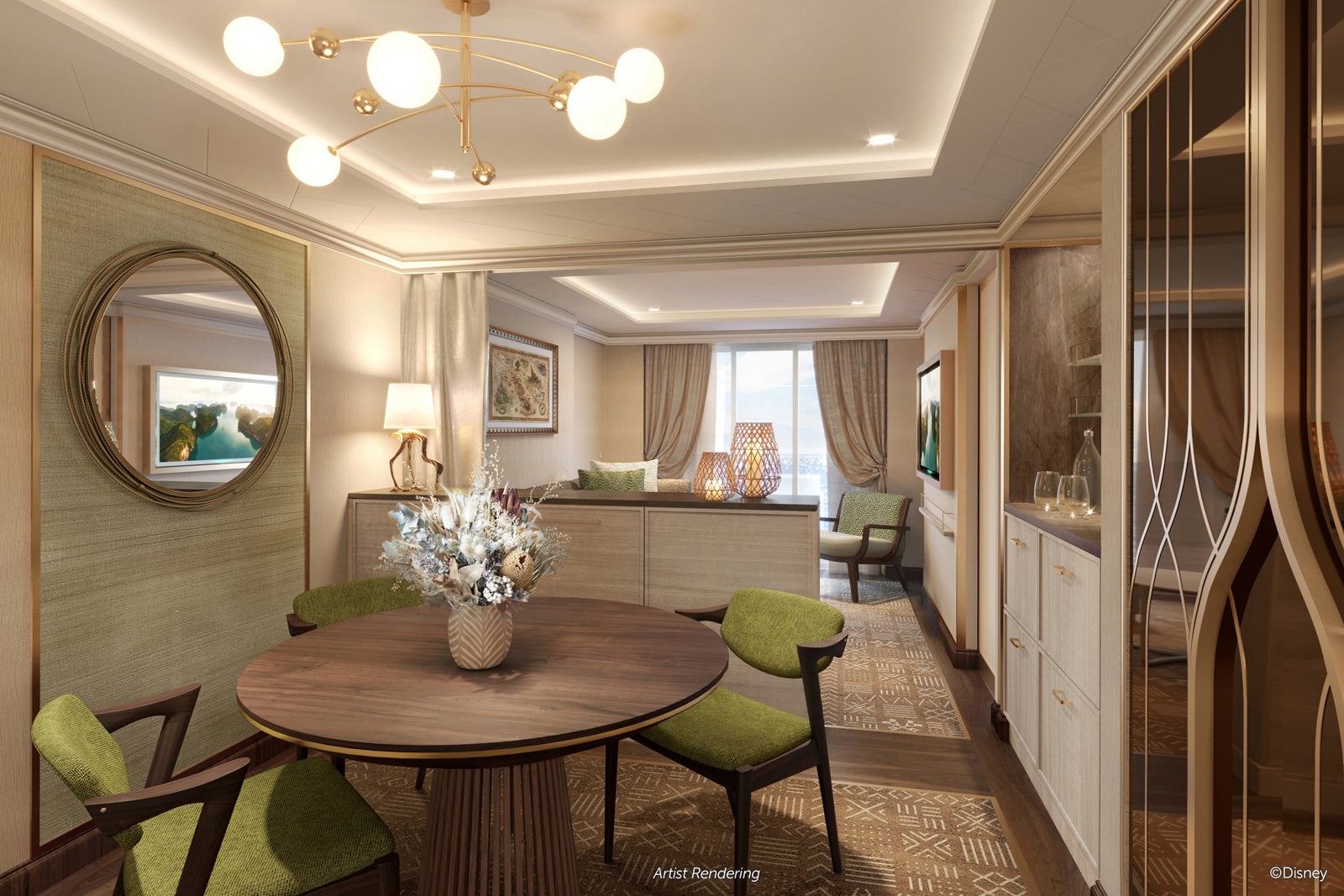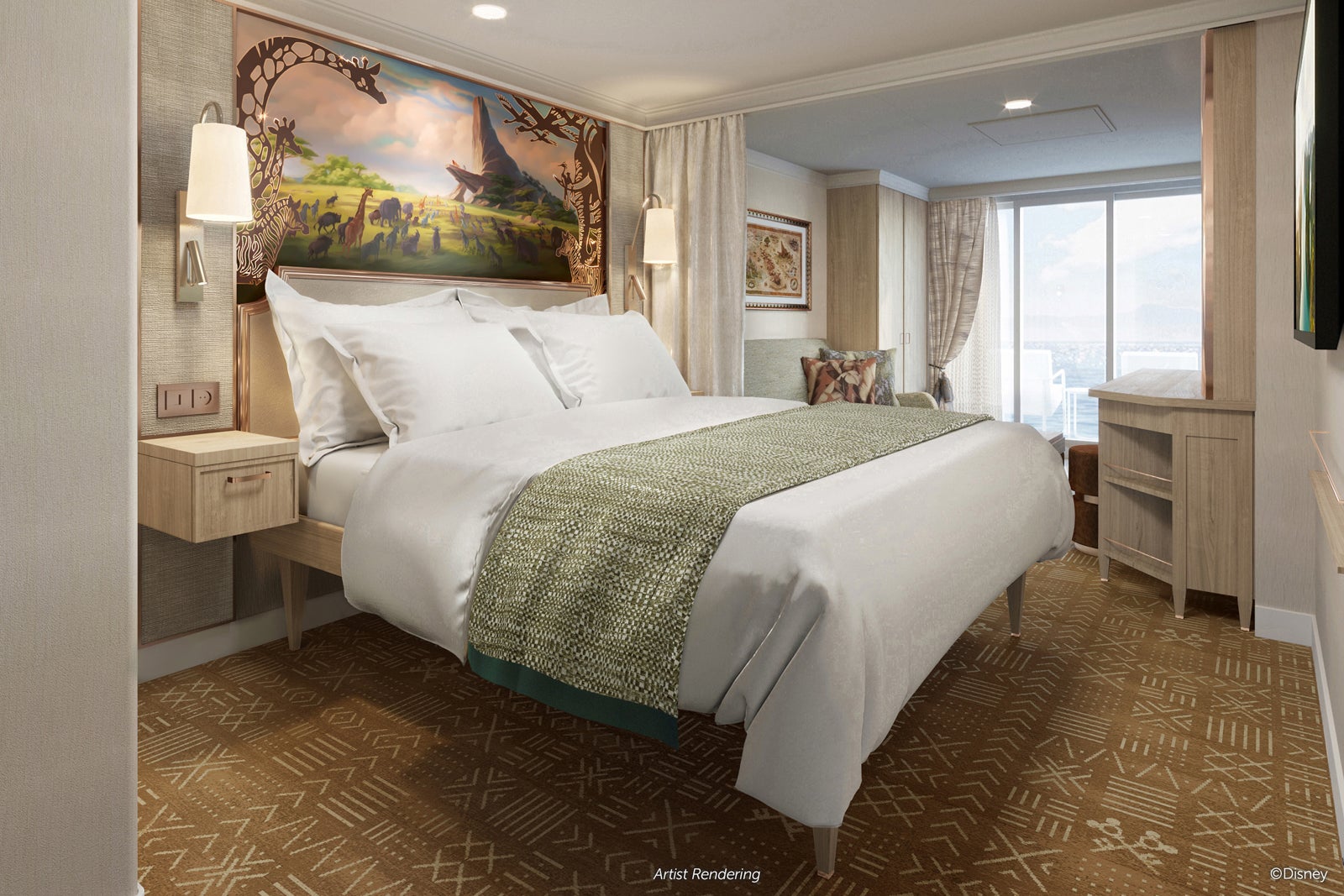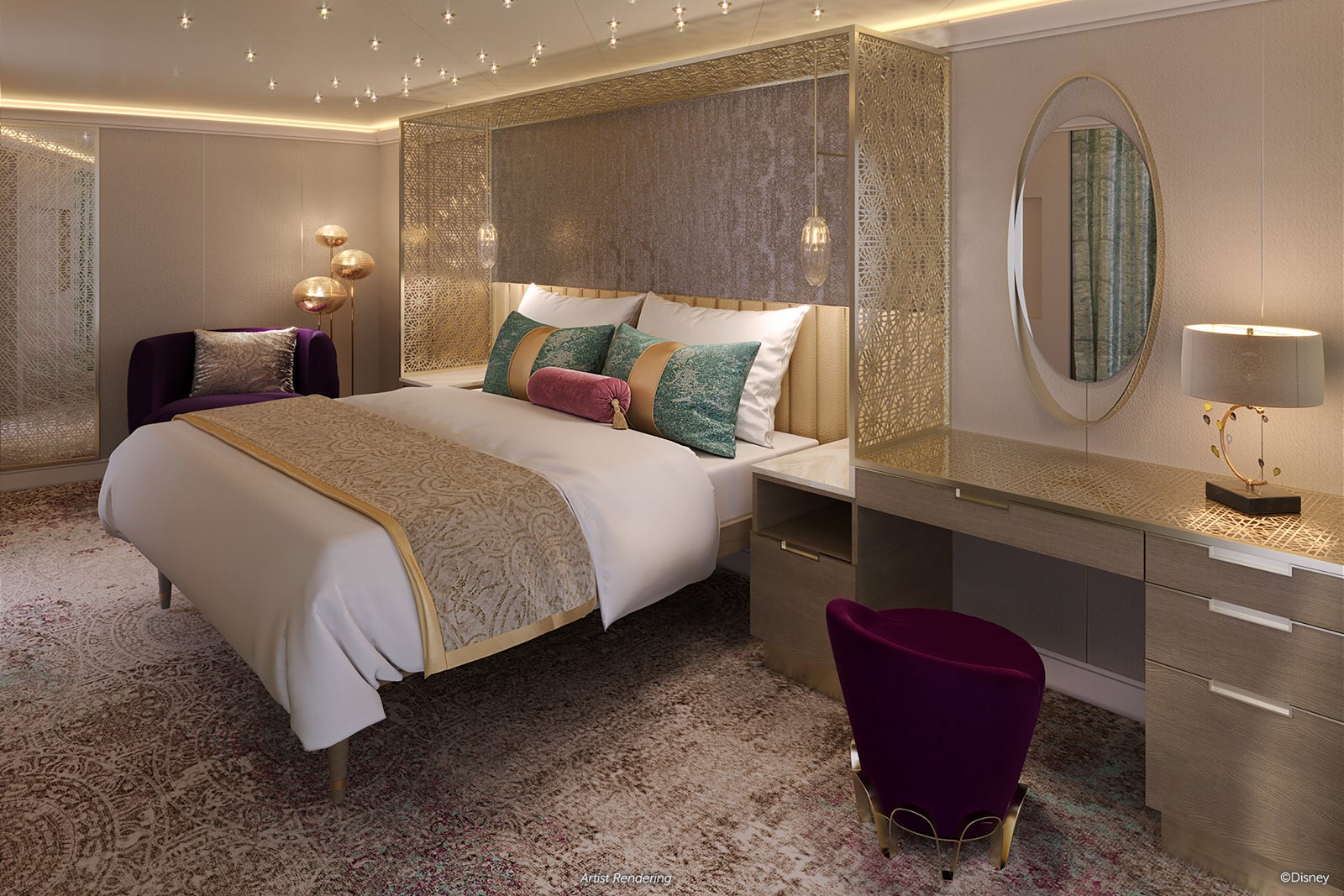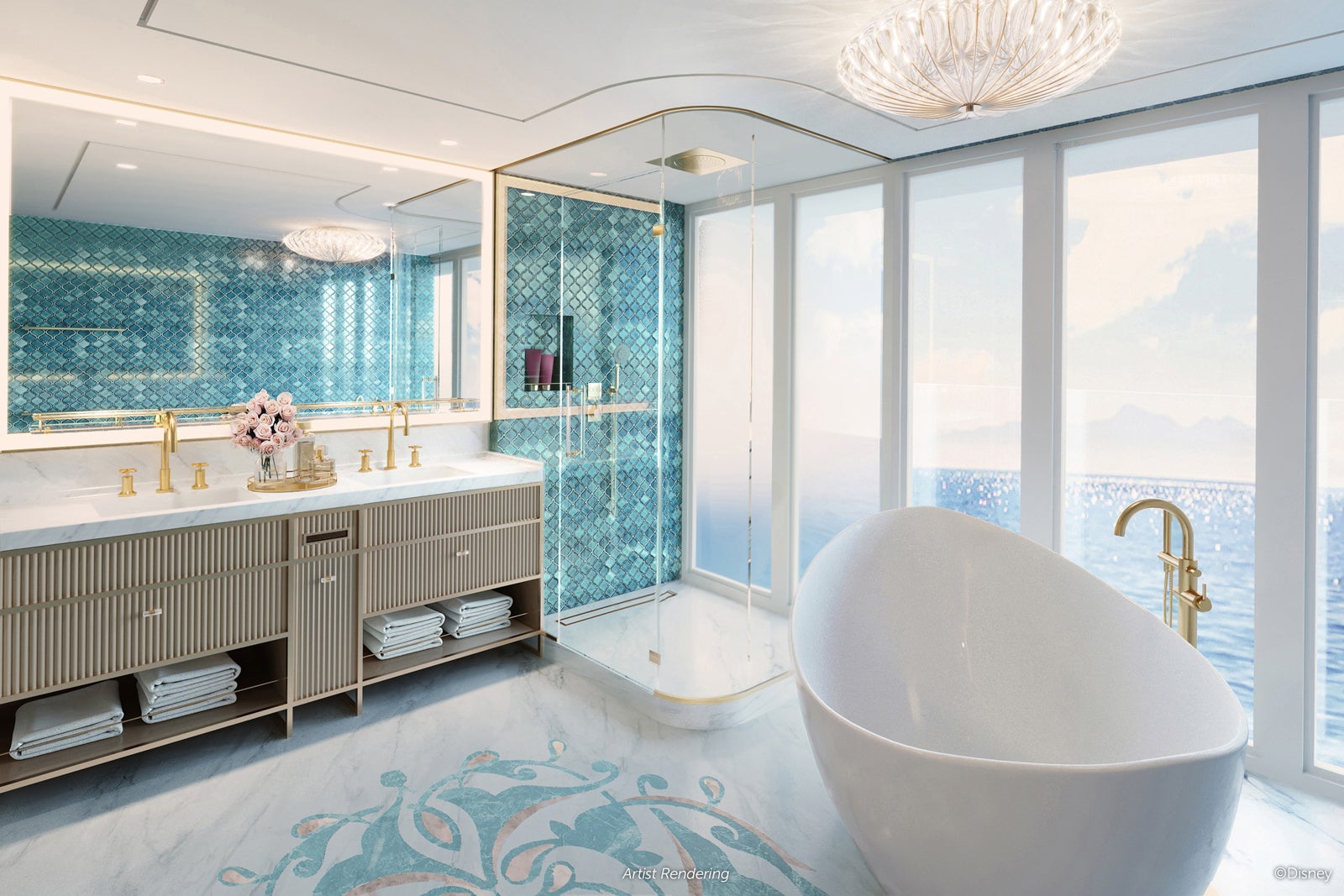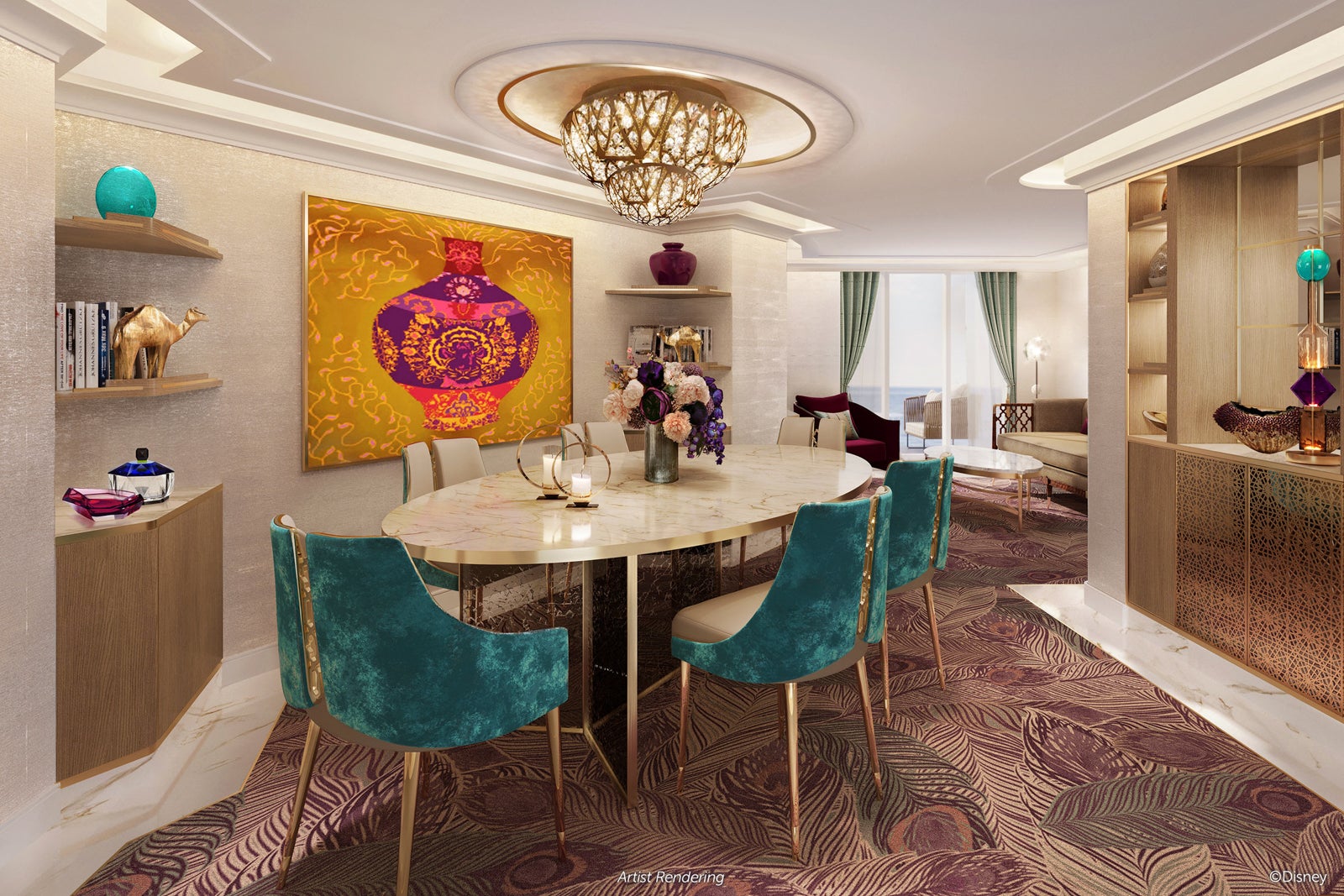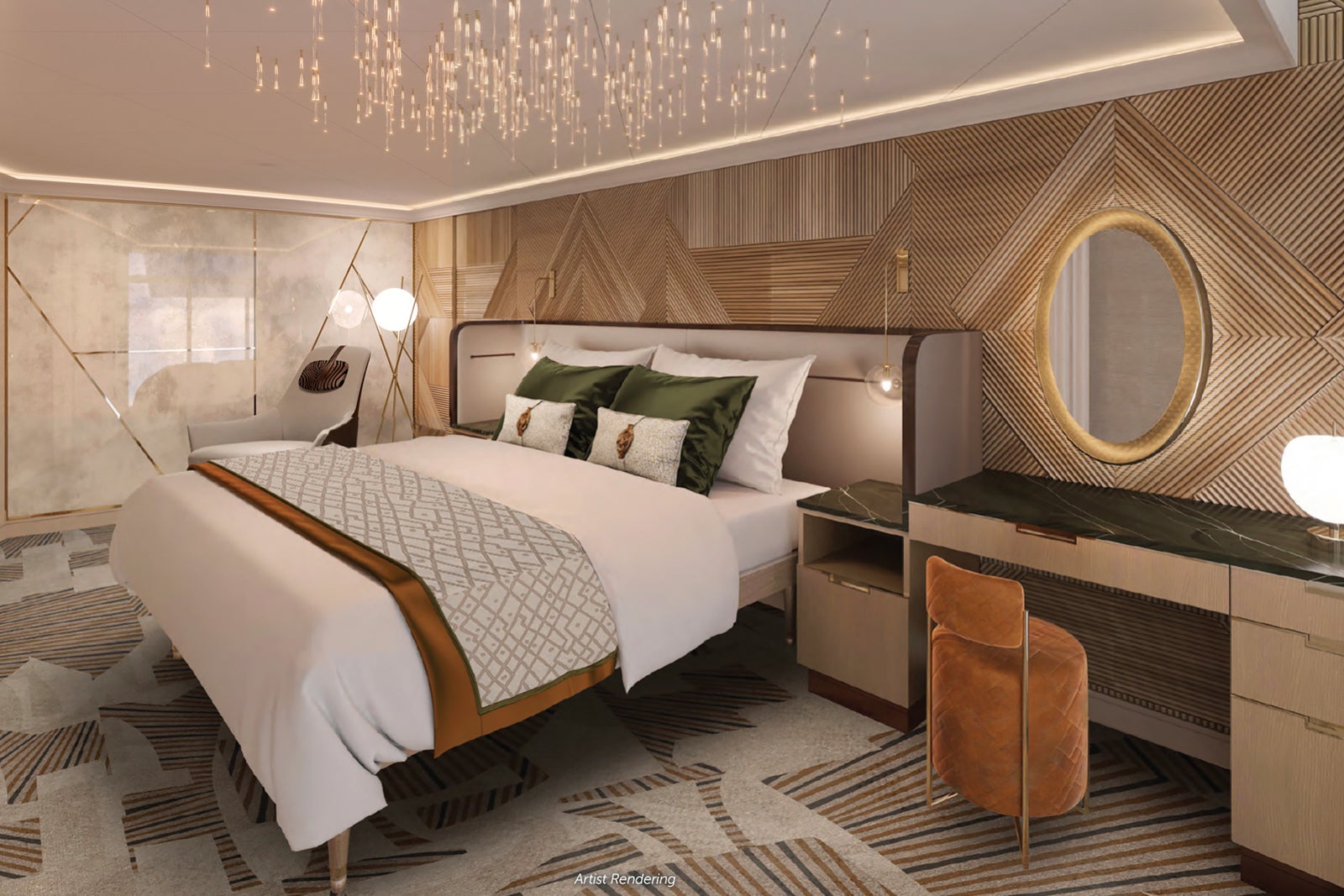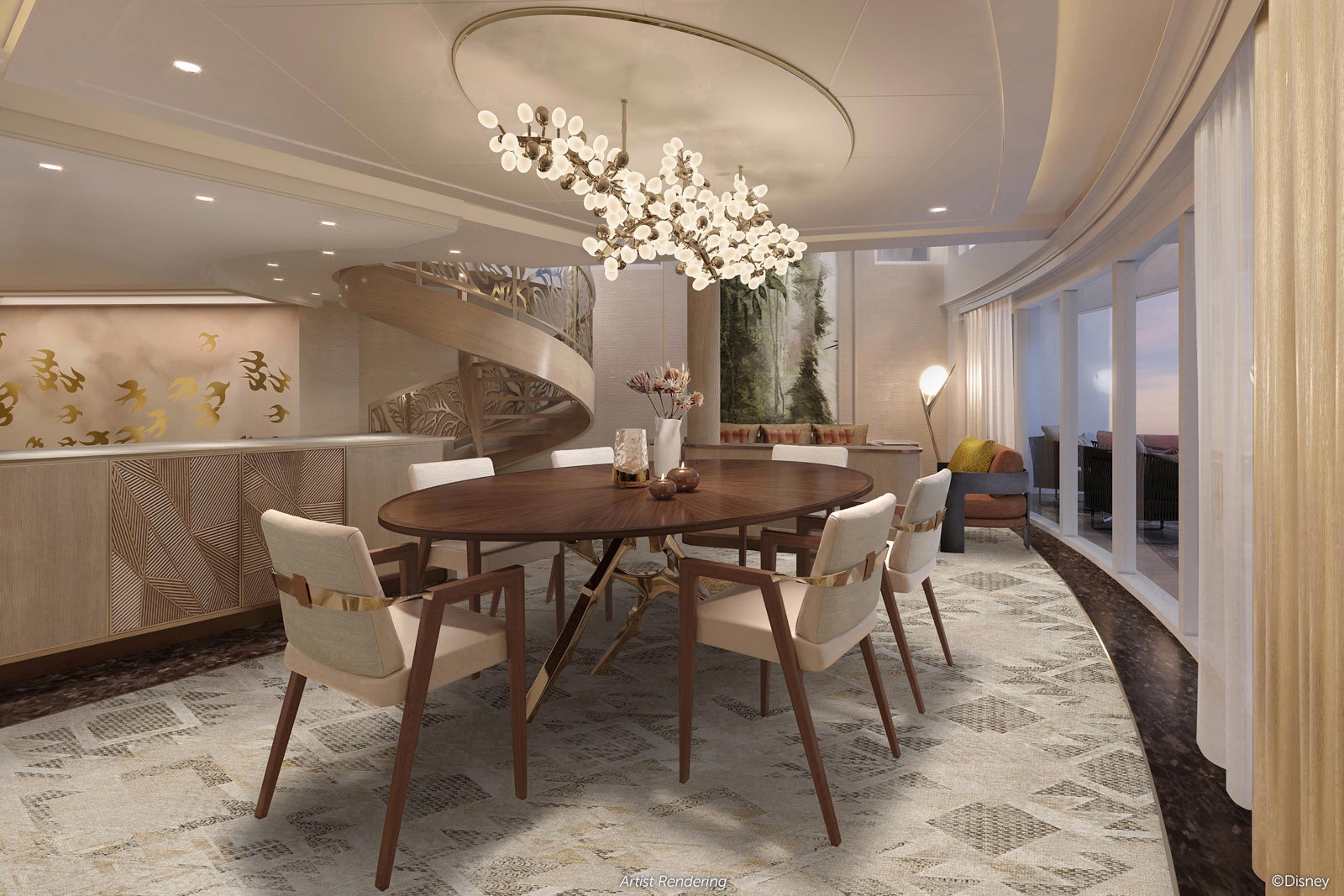 The signature suite on the ship will be the two-story Tomorrow Tower Suite. Disney Wish introduced the concept of a nearly 2,000-square-foot, multiroom suite in the ship's faux funnel. While its Tower Suite was themed to "Moana," Disney Treasure's version will be inspired by Epcot and feature a futuristic design. The Tomorrow Tower Suite can sleep up to eight guests.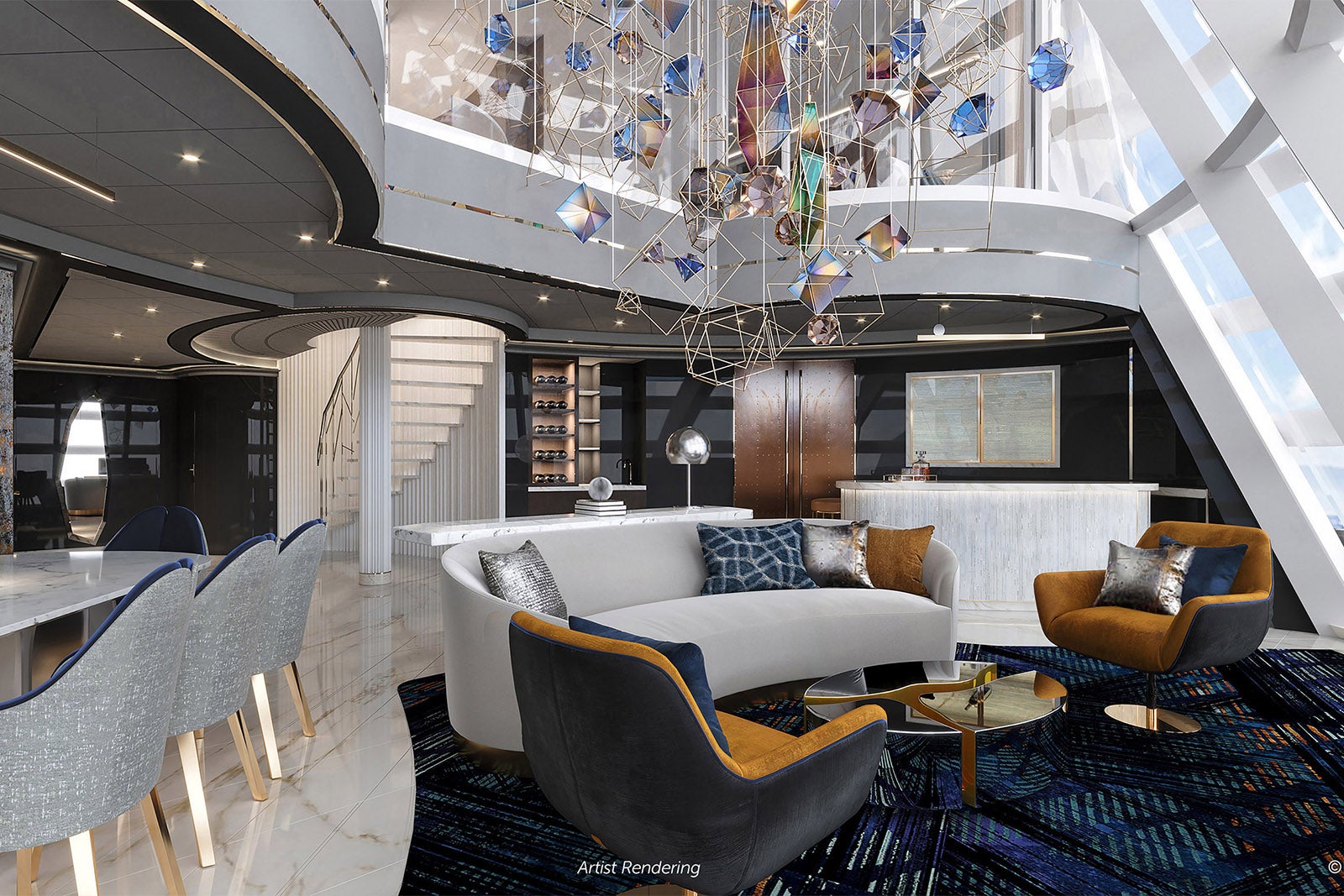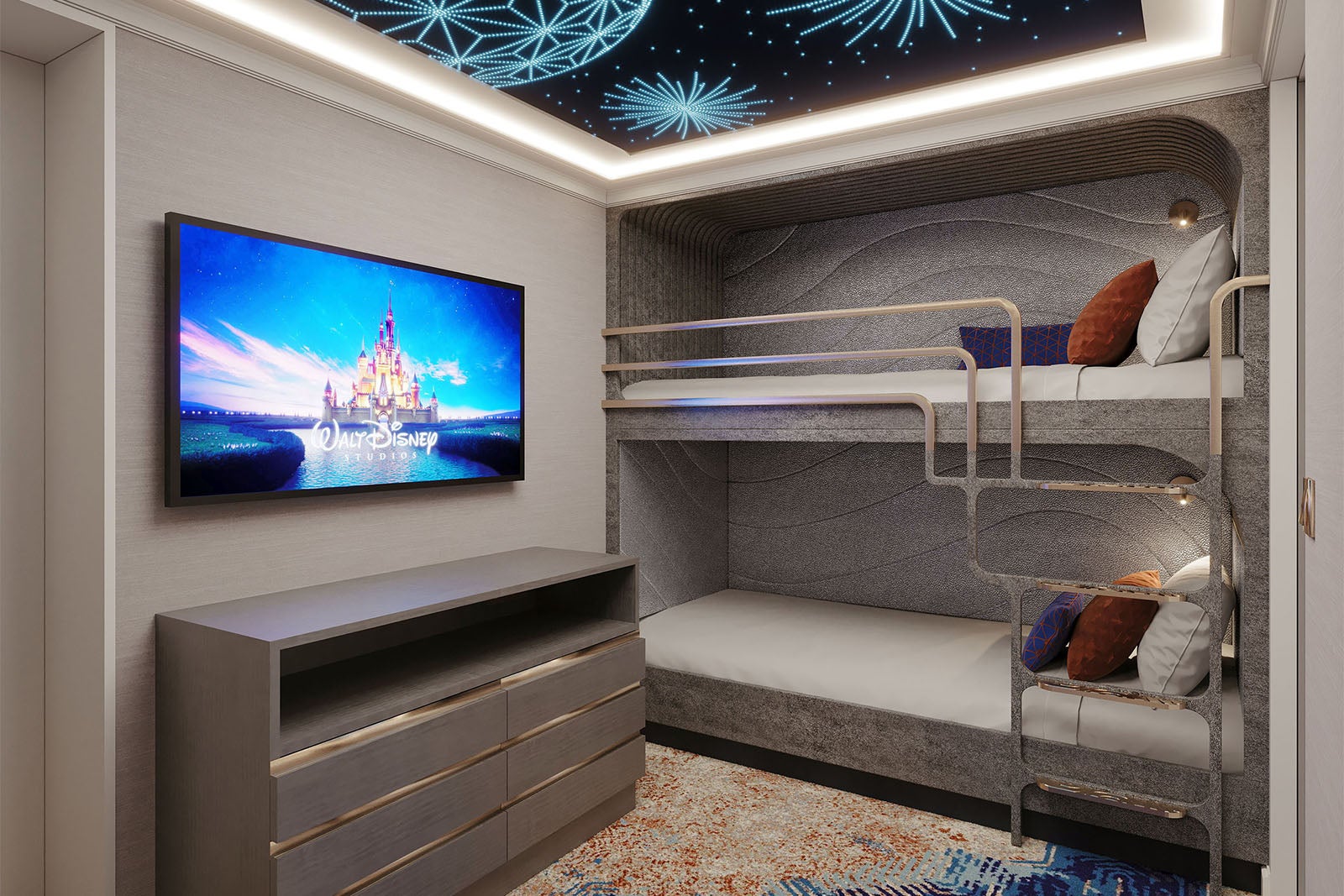 Related: Here are 7 ways Disney Wish surprised me
Disney Treasure restaurants
Each Disney ship has three included restaurants that guests and their dining team rotate through each night in either an early or late dinner seating. On Disney Treasure, one restaurant will be new to the fleet and two will return from Disney Wish, but with a slightly different spin.
Plaza de Coco
The all-new restaurant found only on Disney Treasure will be Plaza de Coco, a Mexican restaurant that is set after the events of the "Coco" movie. Much like in the "Frozen"-themed space that it is replacing from Disney Wish, this is a "dinner in the round" concept with music, dancing and characters from the "Coco" film performing on stage and making their way around the room during dinner.
As with all the restaurants on Treasure, guests will be scheduled to dine here at least twice, so Plaza de Coco will offer two unique shows.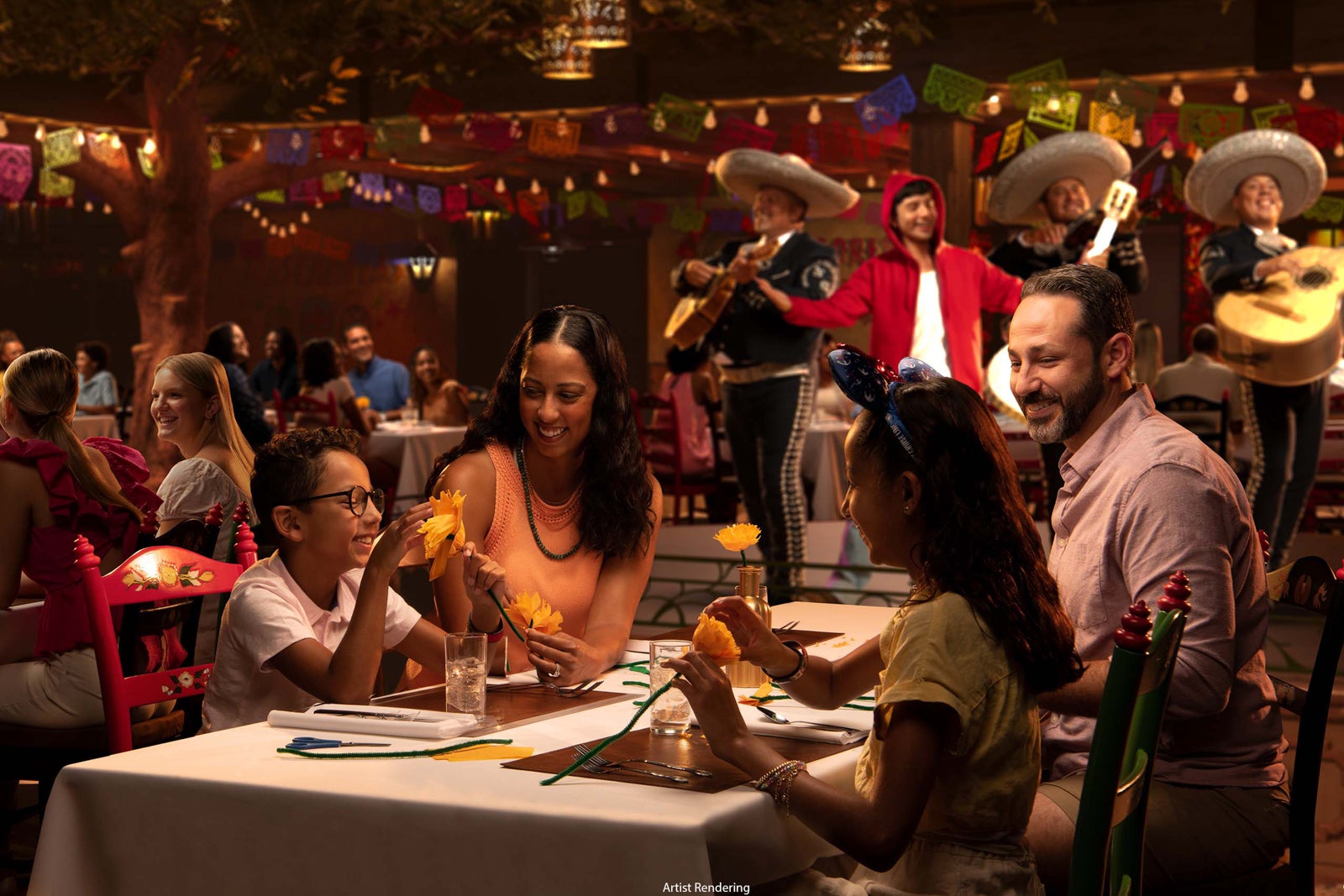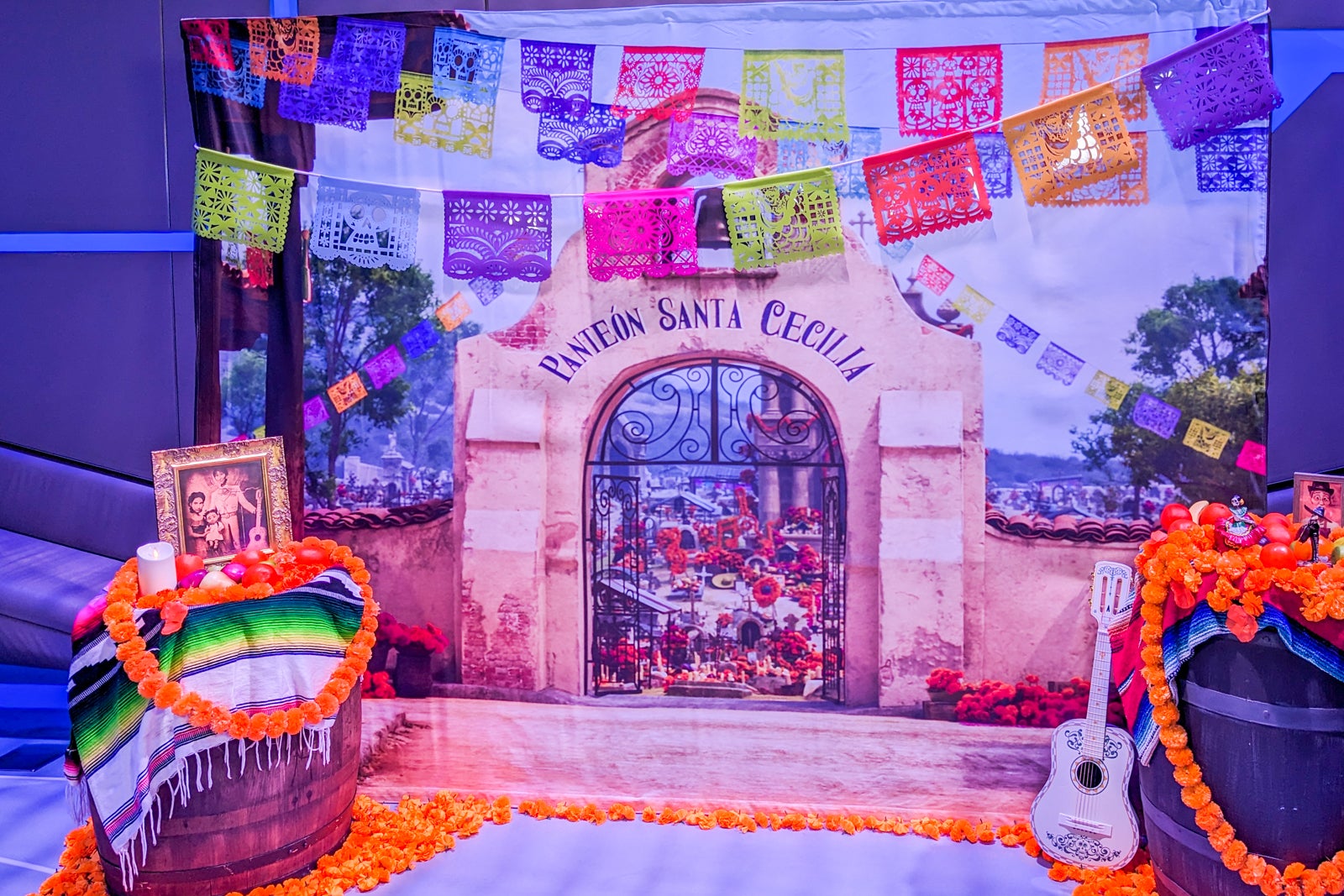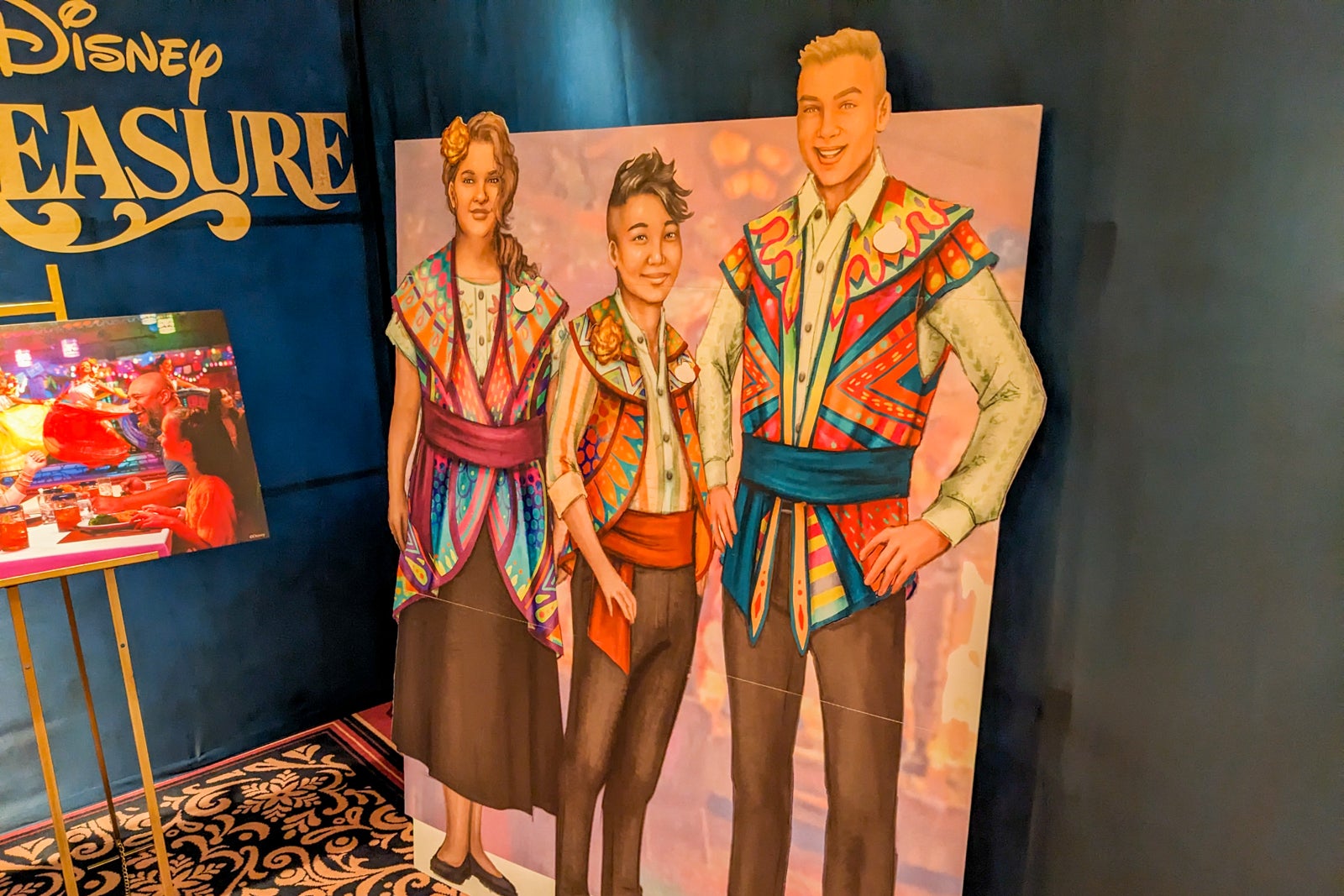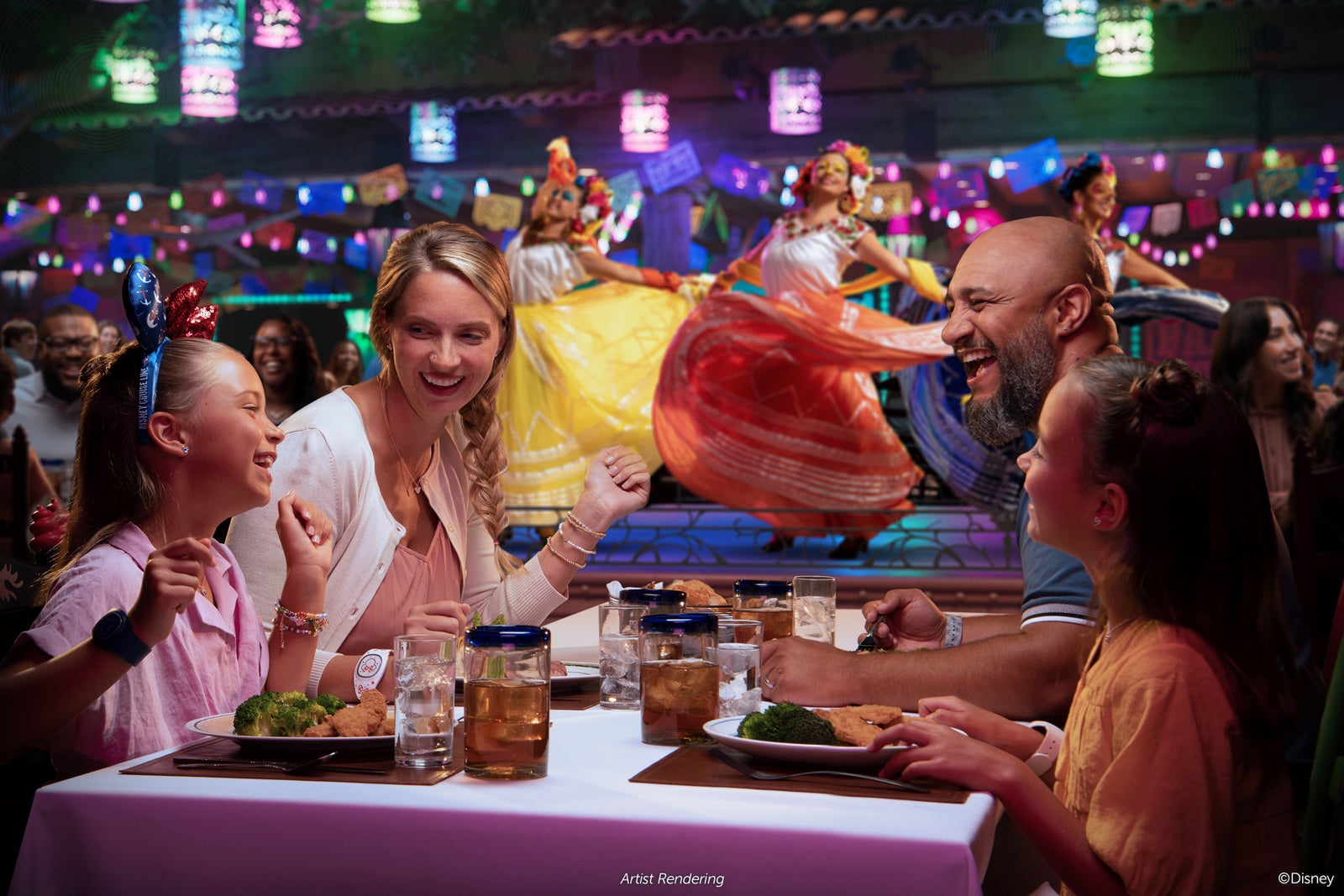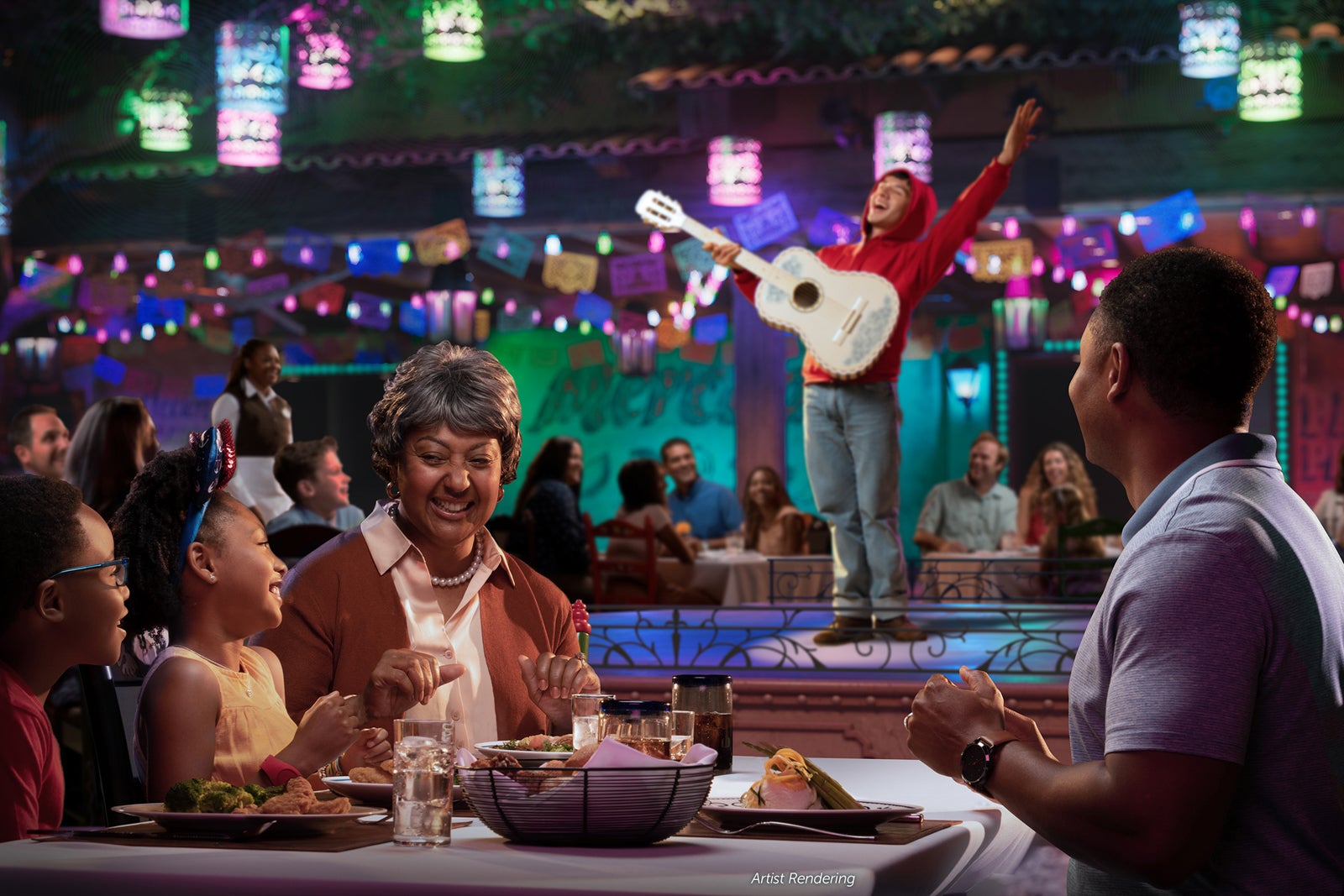 Worlds of Marvel
Like on Disney Wish, Disney Treasure passengers will enjoy the Worlds of Marvel restaurant. Due to Treasure's longer itineraries, a new, second show will be added to the Worlds of Marvel lineup. Disney has not yet shared what that show will entail, other than teasing that Nick Fury, the founder of the Avengers, has the information listed as top-secret.
"Quantum Encounter," the dinner show on Disney Wish, will also be on Disney Treasure, though in a slightly updated way.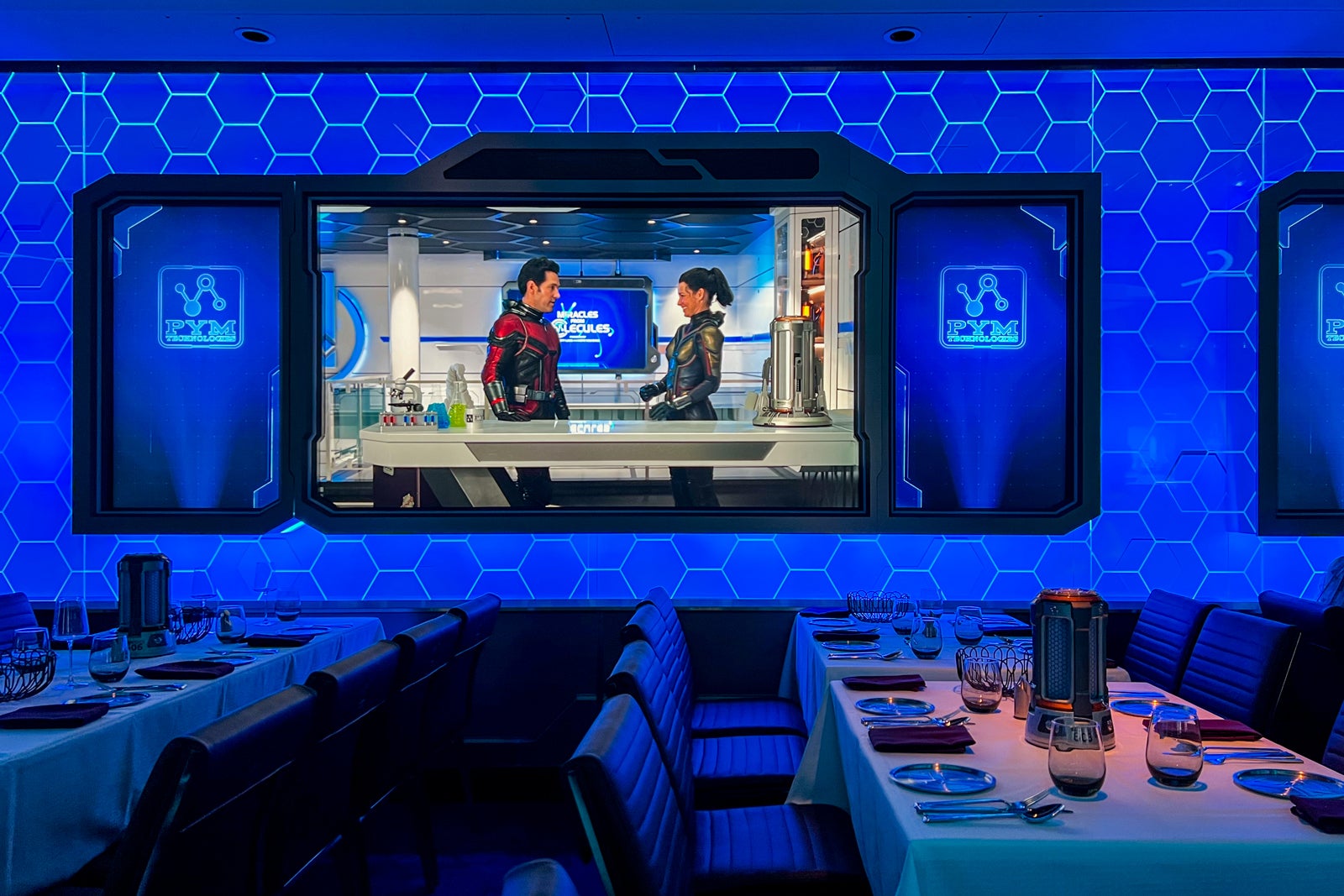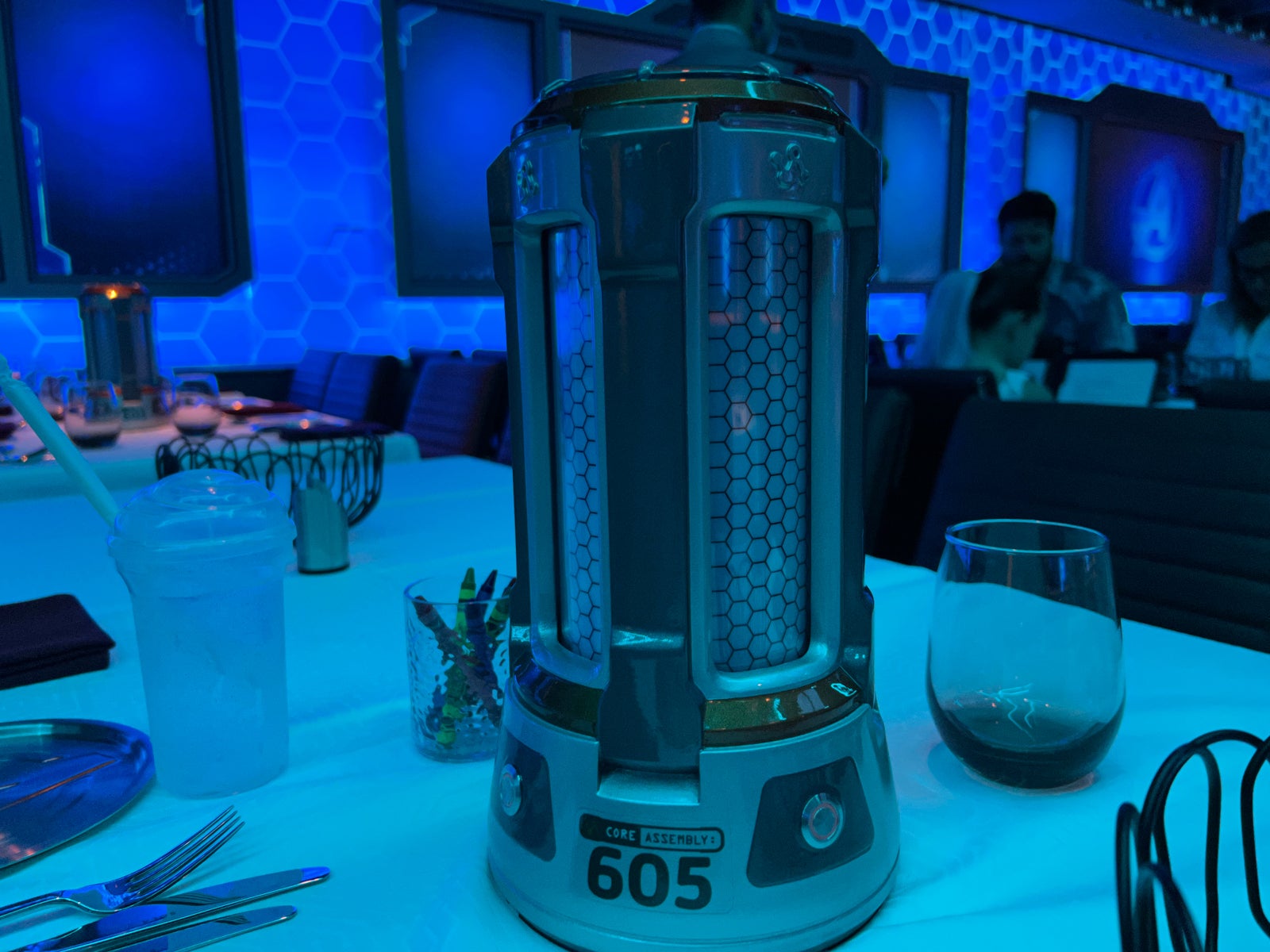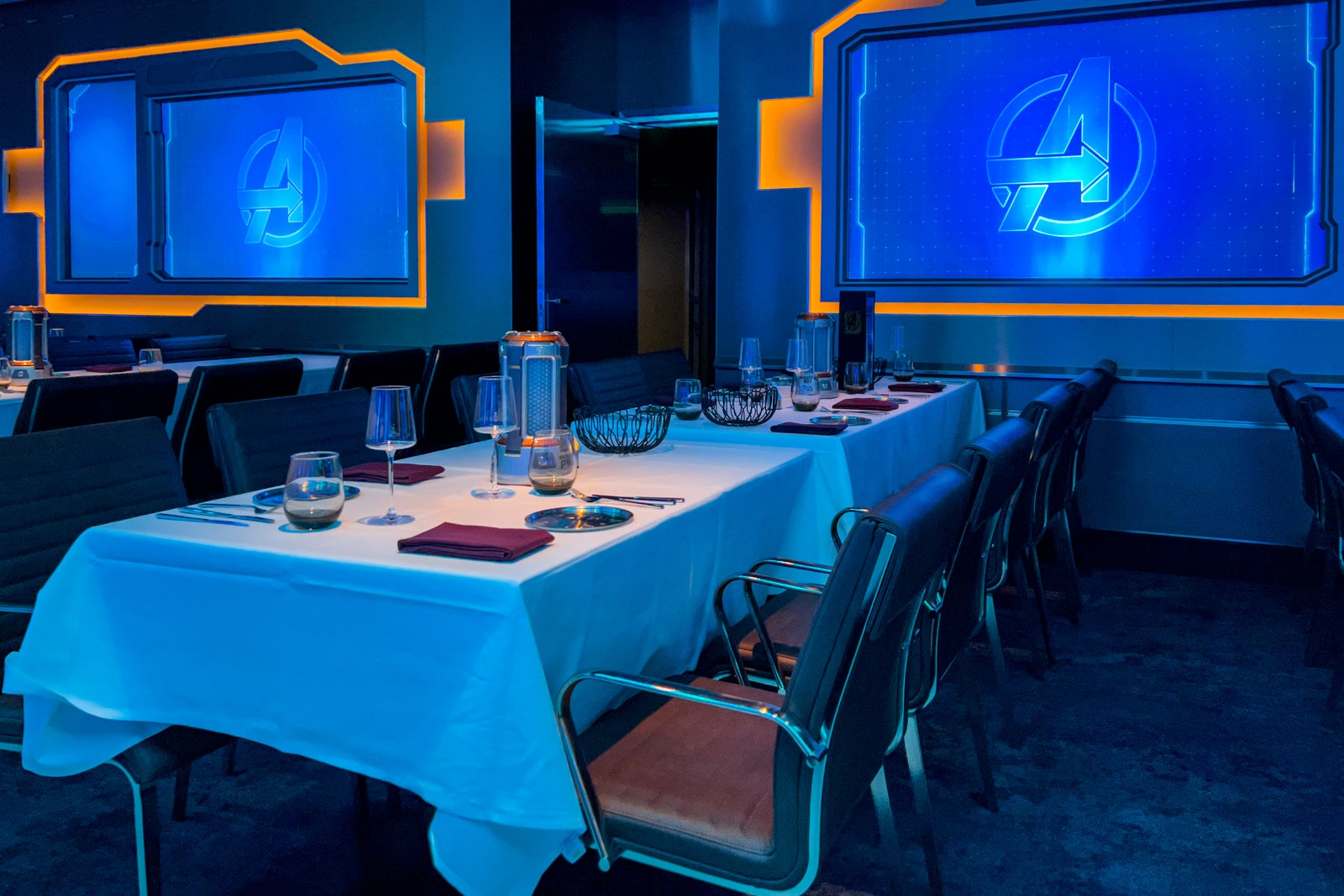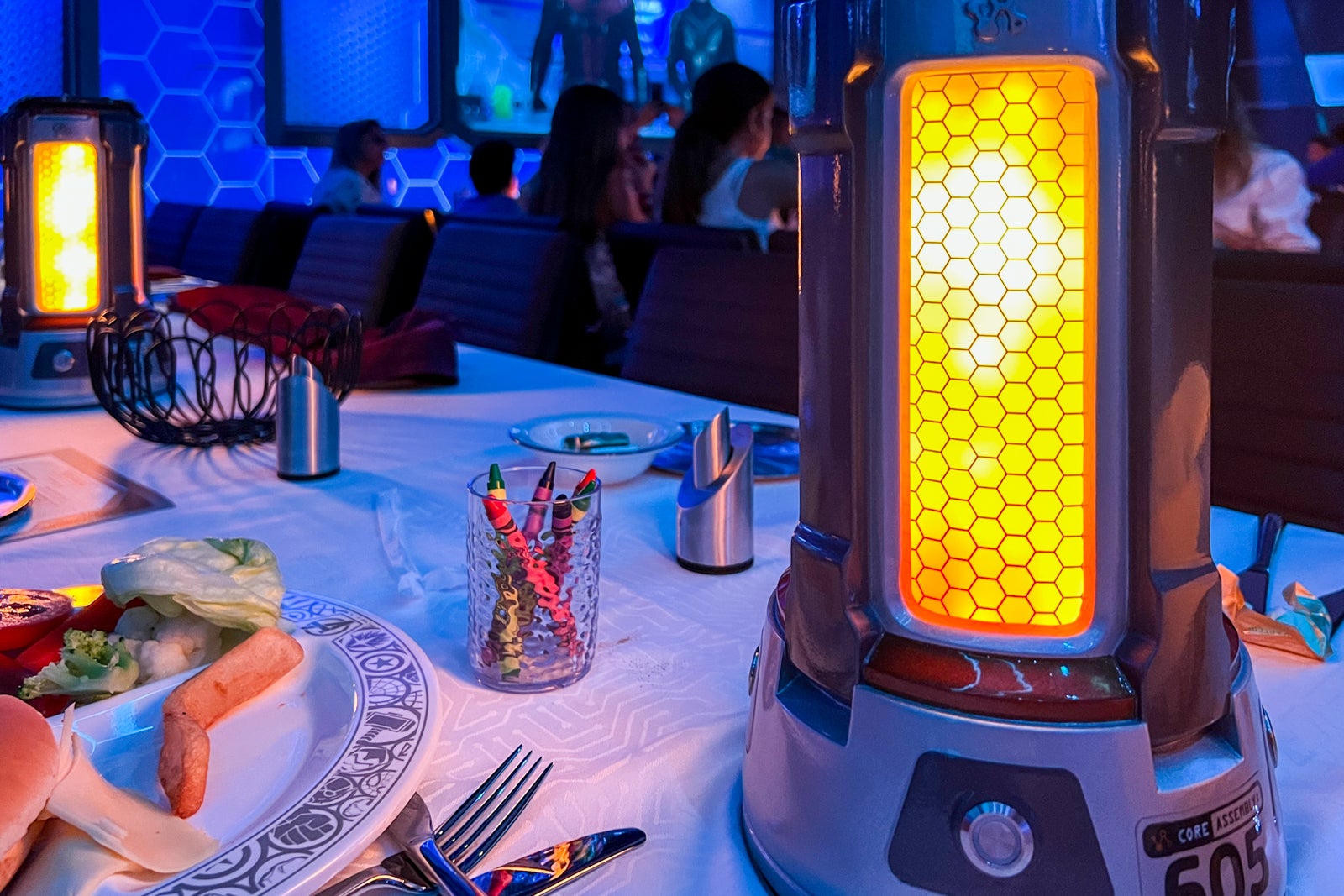 1923
Another Disney Wish restaurant that will be repeated on Disney Treasure is 1923, a California-themed restaurant that is named after the year that the Walt Disney Company was founded. 1923 is adorned with props, art and decor from Disney's decades of storytelling, and on Disney Treasure, that memorabilia will lean heavily into Disney's more adventurous films and stories.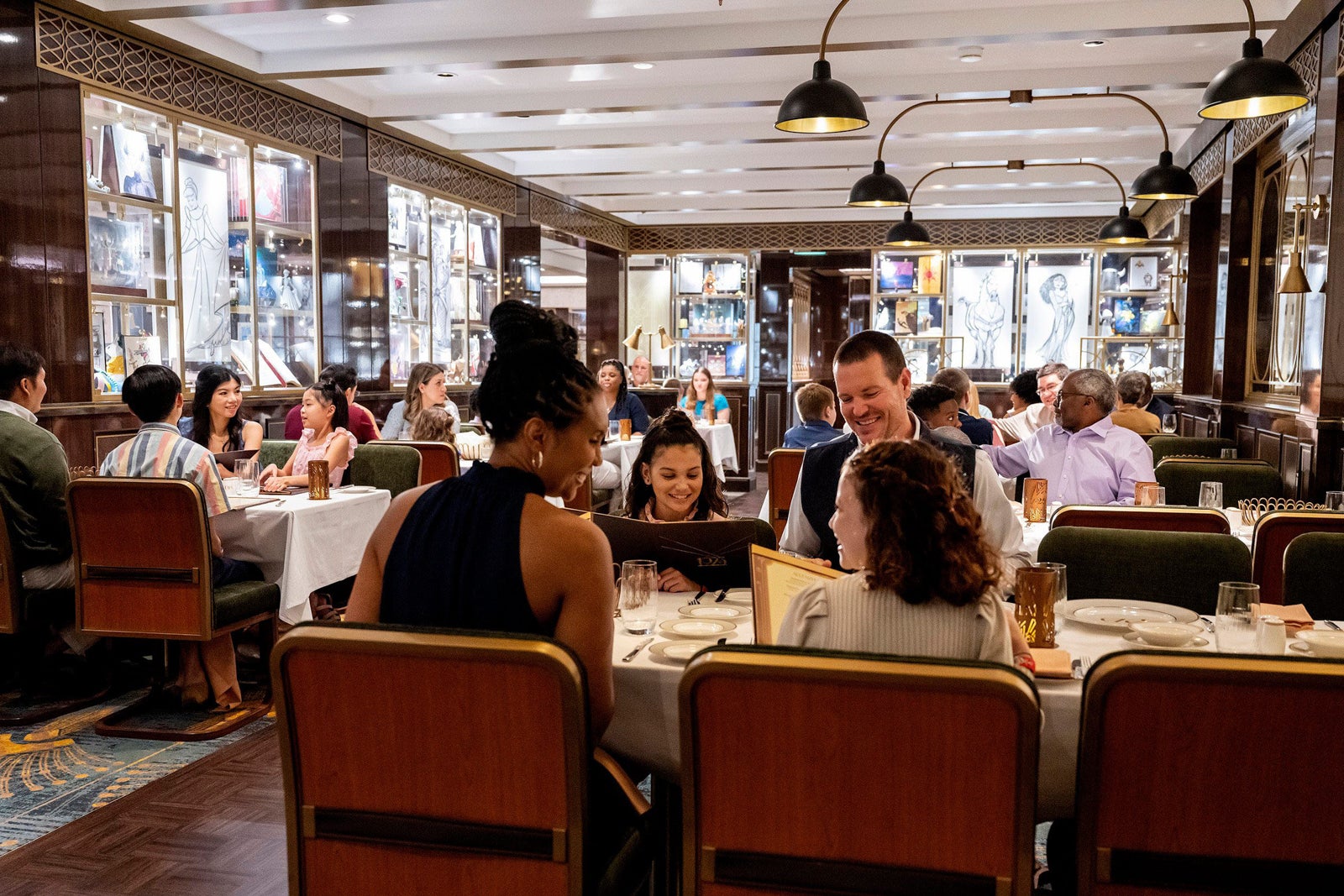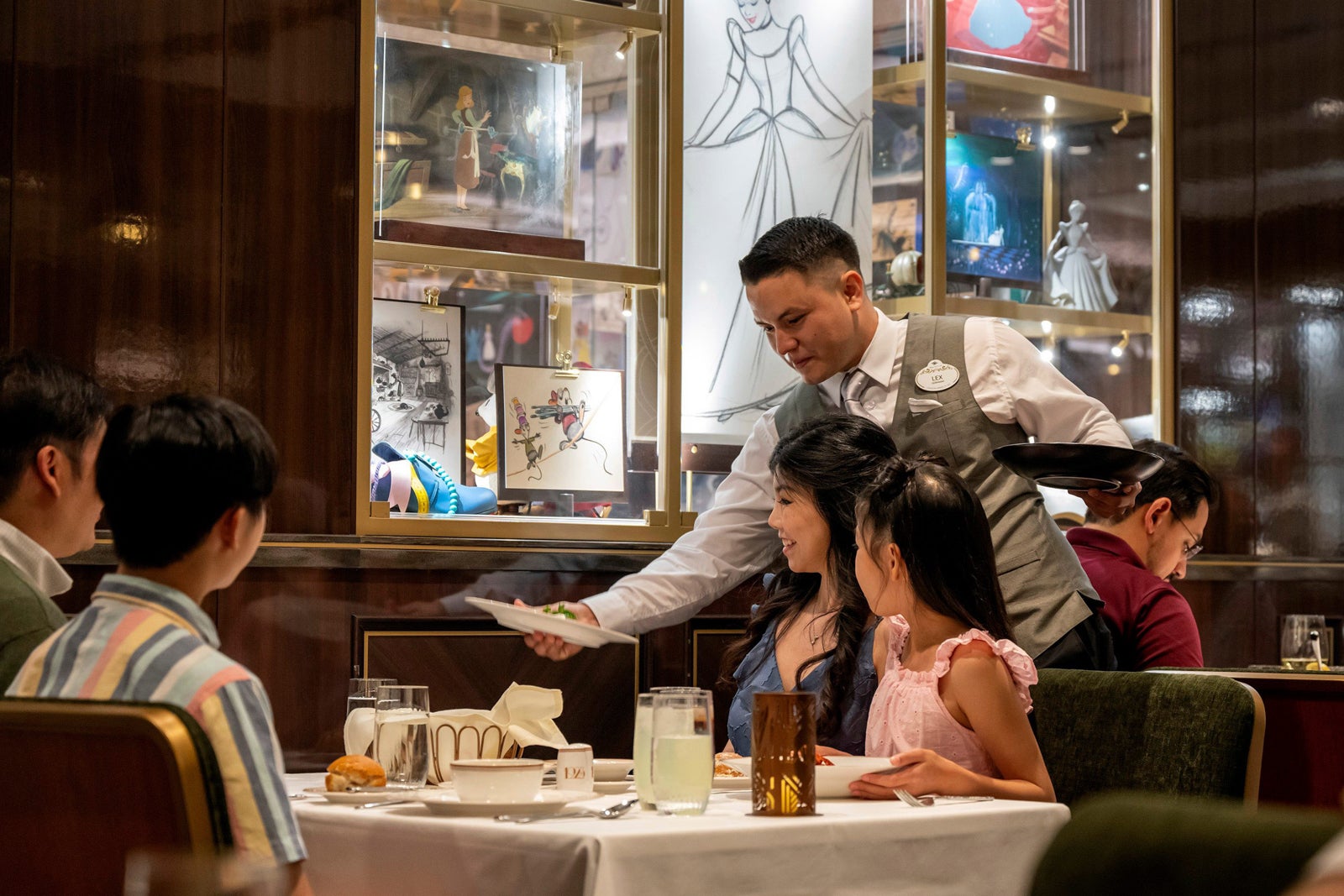 Jumbeaux's Sweets
Jumbeaux's Sweets is a new ice cream parlor and candy shop debuting on Treasure. It's inspired by Jumbeaux's Cafe in the movie "Zootopia," and the space will include statues of Officer Judy Hopps and Nick Wilde.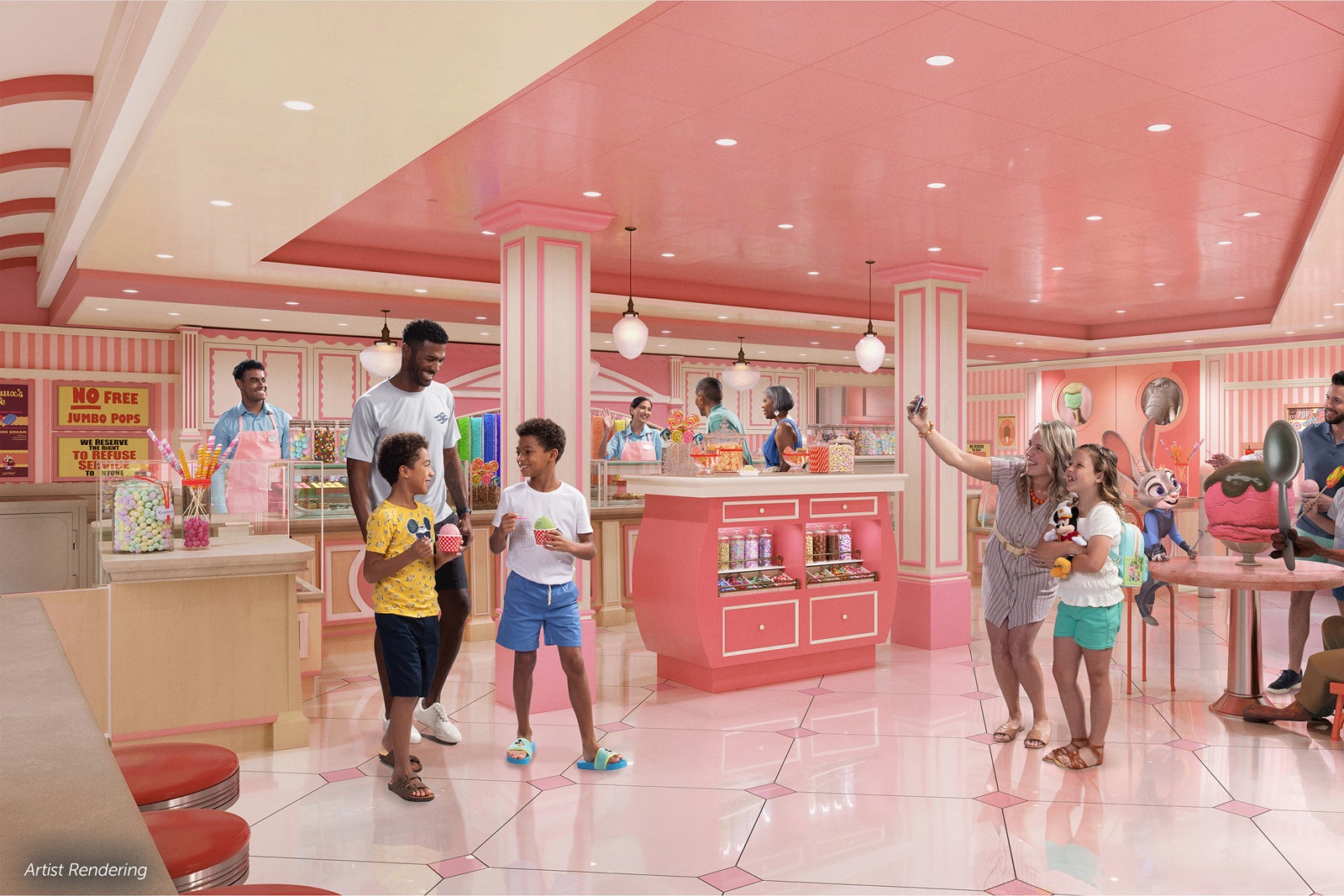 Adults-only restaurants
Palo Steakhouse, Enchante and The Rose, a bar located at the entrance to both, will be found on Disney Treasure as they are on Disney Wish. They will be available for guests ages 18 and up for an additional fee, which I'd argue is some of the best money you can spend at sea, given how enjoyable the meals are.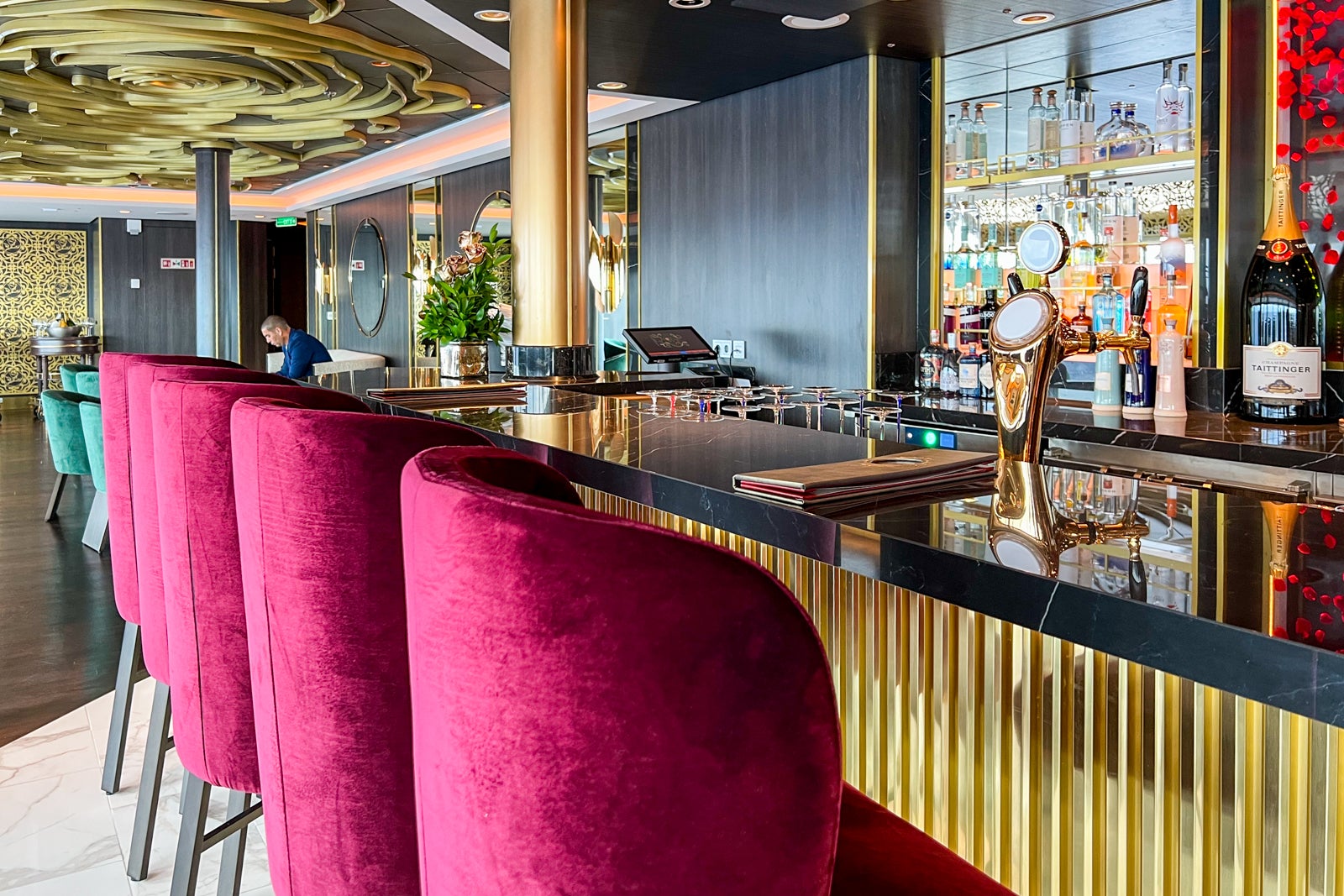 Not just for grownups but also returning from Disney Wish is the ship's fast-casual, upper-deck Mickey & Friends Festival of Foods.
Disney Treasure bars
Skipper Society
Disney Cruise Line is doing something a bit different with its newest ship, and that's theming onboard spaces to park attractions, not just Disney characters and movies. This concept is most evident in the new Skipper Society bar on Disney Treasure.
Located where The Bayou is on Wish, Skipper Society is inspired by Disney's Jungle Cruise ride and its wisecracking skippers. Here, guests will find a menu of themed cocktails and light snacks, such as waffles.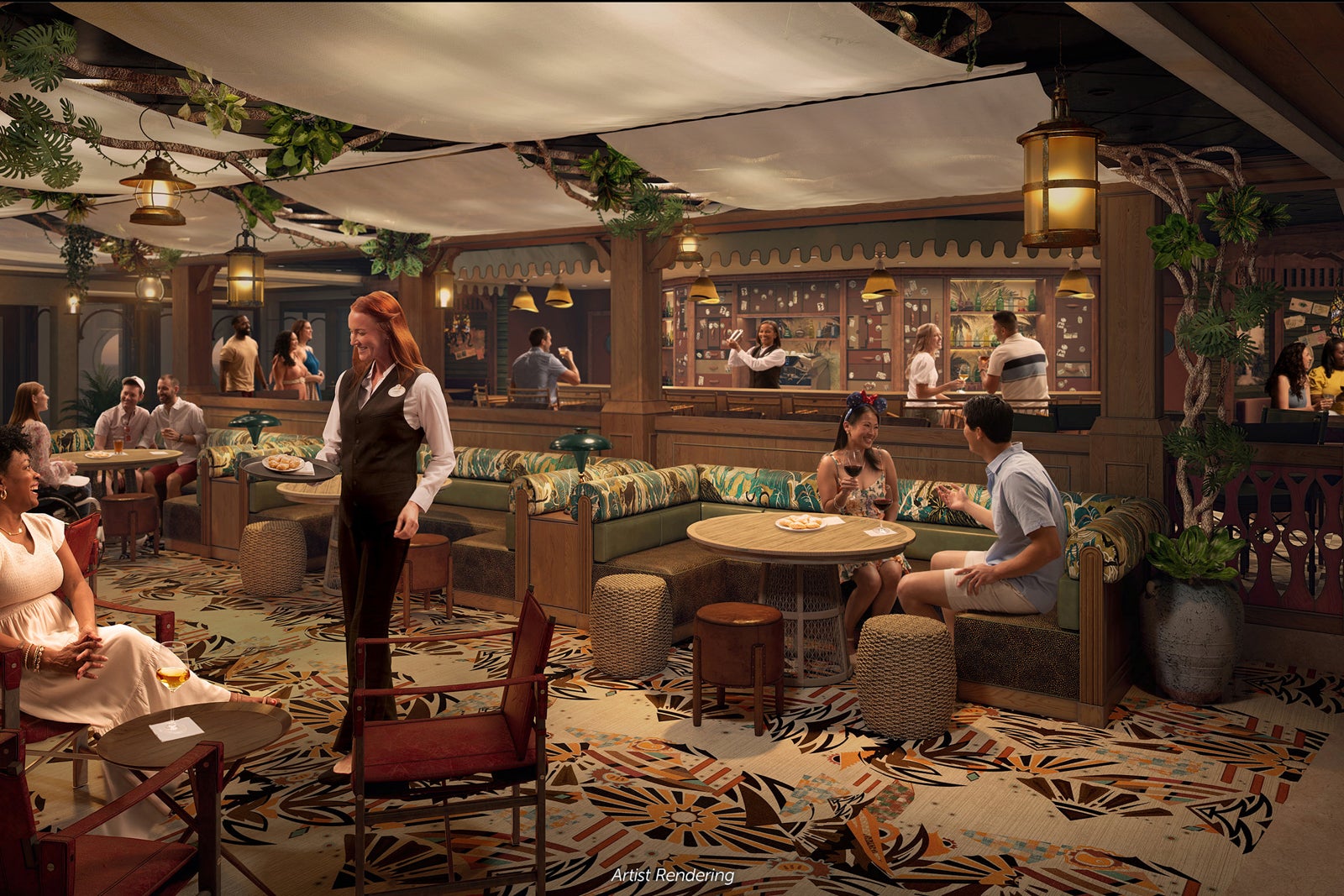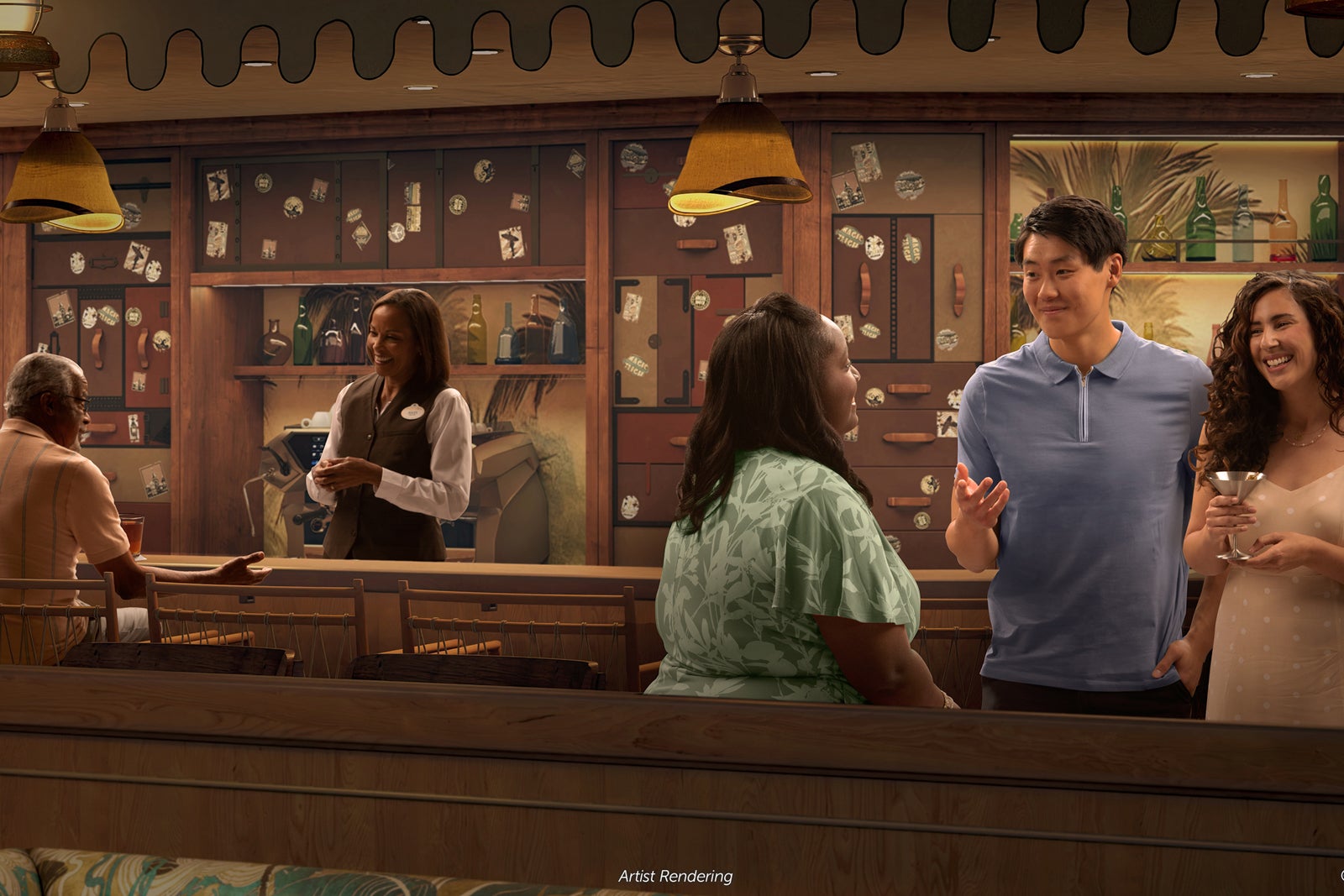 Periscope Pub
A second new bar is Periscope Pub, inspired by Jules Verne's "Twenty Thousand Leagues Under the Seas" (and Disney's 1954 movie version of the book and theme park attraction). It will replace Wish's Keg & Compass as Disney Treasure's sports bar. The bar is designed to look like the Nautilus submarine from the story, complete with a giant periscope, porthole windows and a ceiling designed to look like you're underwater. Watch out for the giant squid below!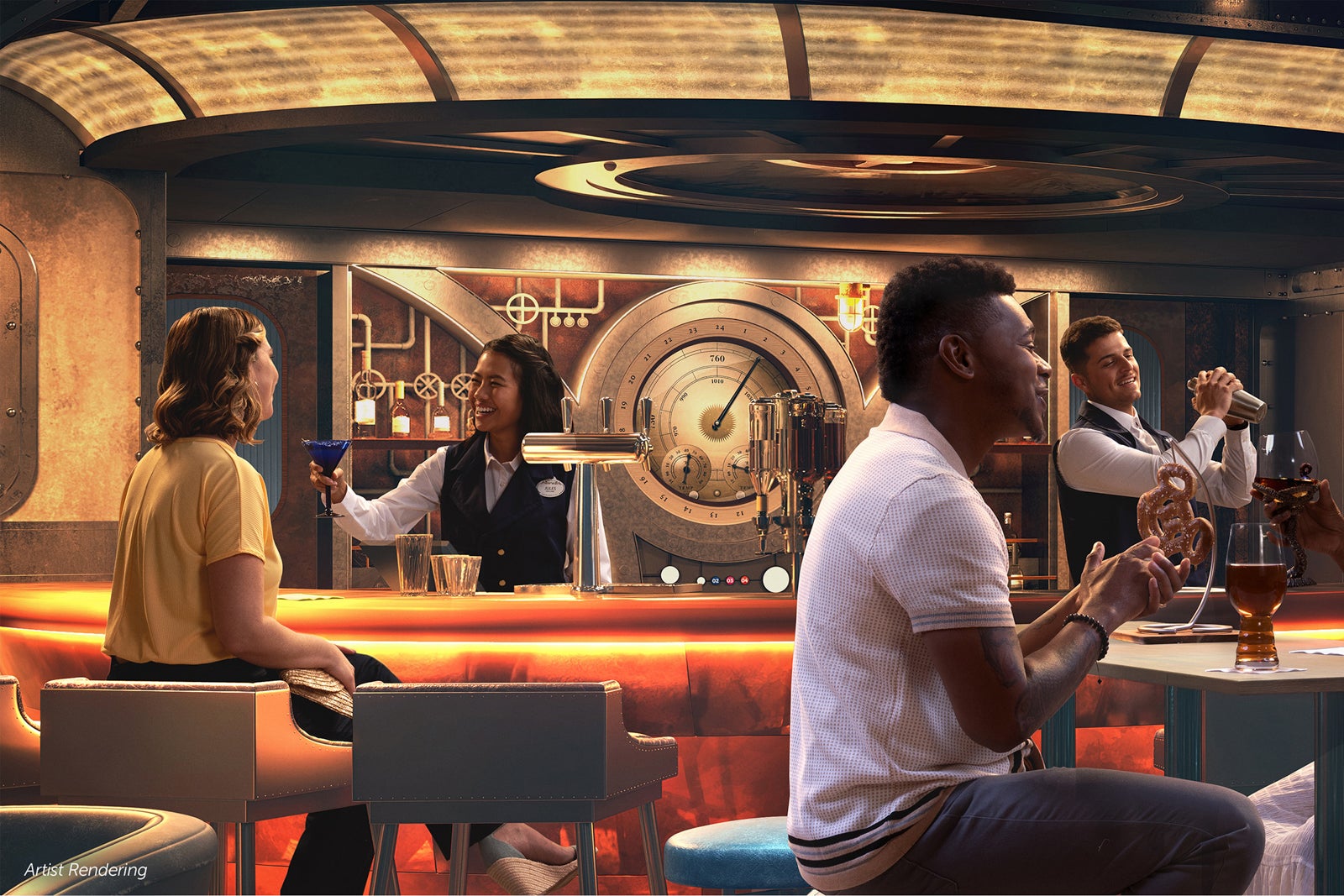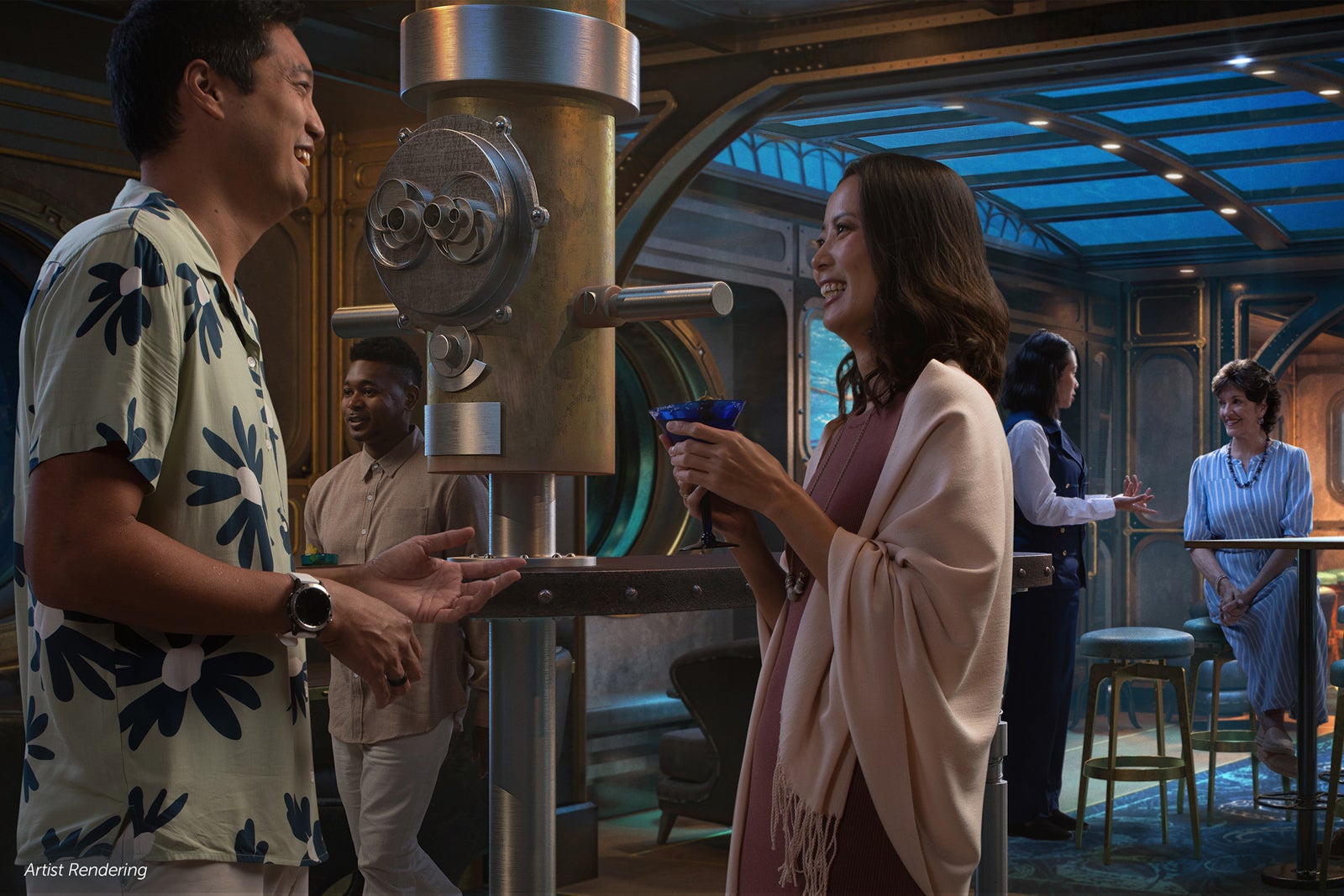 No 'Star Wars' bar — and some details still to come
While we know that Disney Treasure won't have a "Star Wars"-themed bar like Disney Wish's popular Hyperspace Lounge, Disney has not yet announced what will replace it on Treasure. The cruise line has teased multiple times that the Haunted Mansion ride will play a role somewhere on Disney Treasure, so many fans are hopeful that playful spirits will be found in that space on Treasure.
Disney Treasure activities
Broadway-style shows
"Beauty and the Beast" and "Disney Seas the Adventure" will be the two returning Broadway-caliber shows running on the ship's main stage. We know that the third show will be new for the cruise line, but Disney has yet to reveal what the new production will be.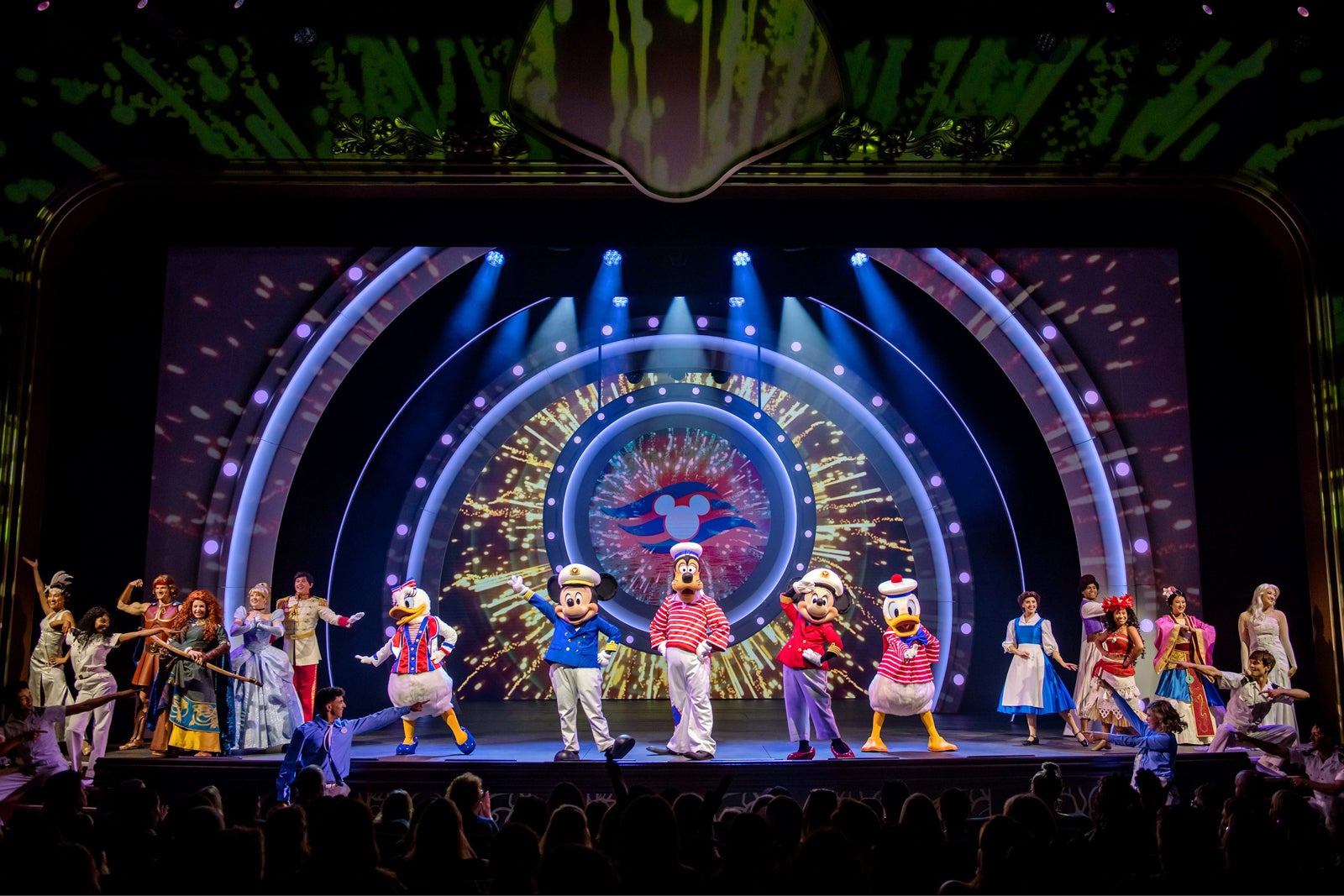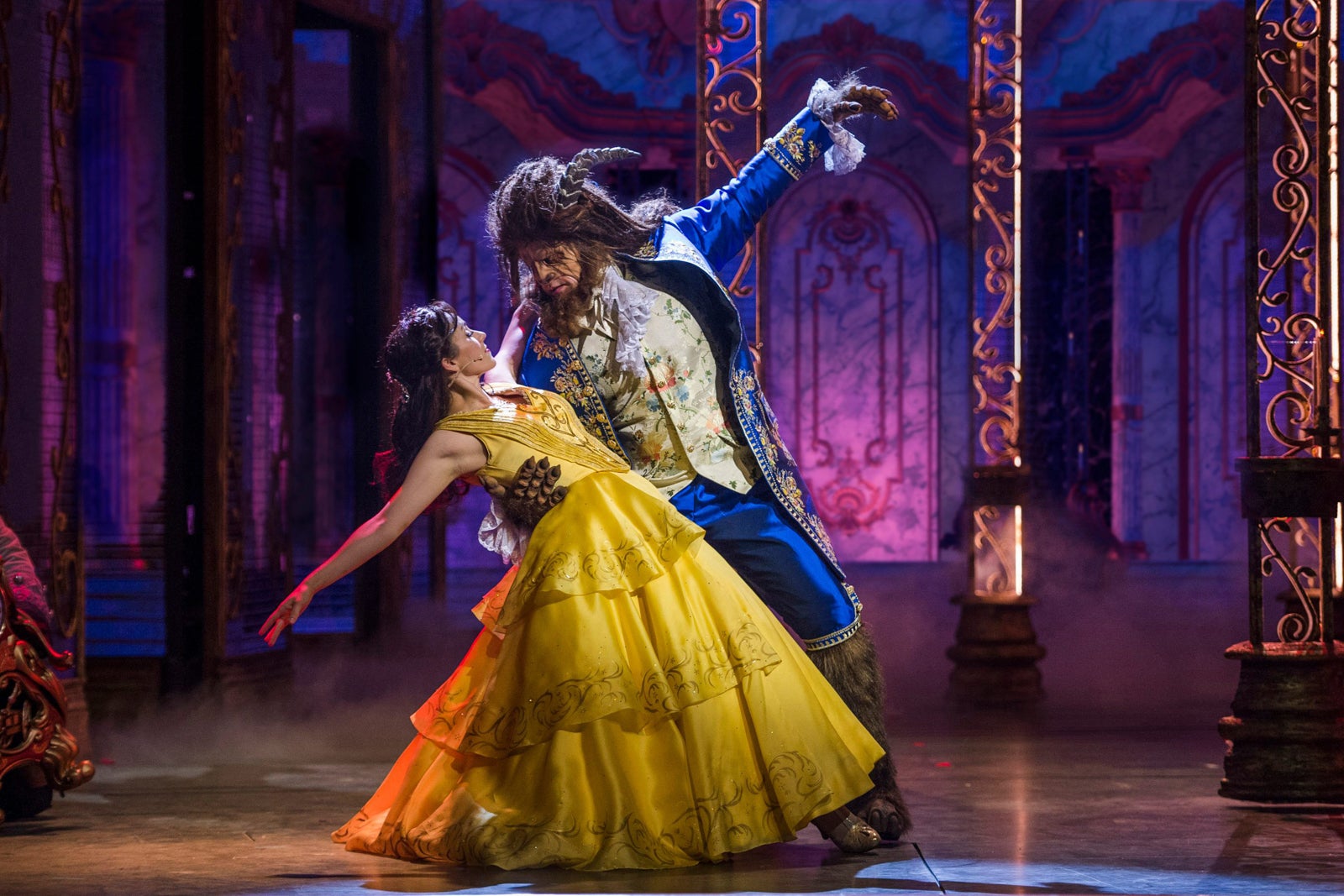 AquaMouse
AquaMouse, Disney's water ride that debuted on Disney Wish, will also be a signature attraction on Disney Treasure. As on Wish, riders will enjoy an animated adventure with Disney characters before they start twisting and turning around the ship. Treasure will add a third, new show to the rotation of animated shorts, along with the two from Wish.
Called "Curse of the Golden Egg," the animation will follow Mickey and Minnie as they search for lost treasure inside an ancient temple. This new show will eventually be added to the AquaMouse rotation on Disney Wish.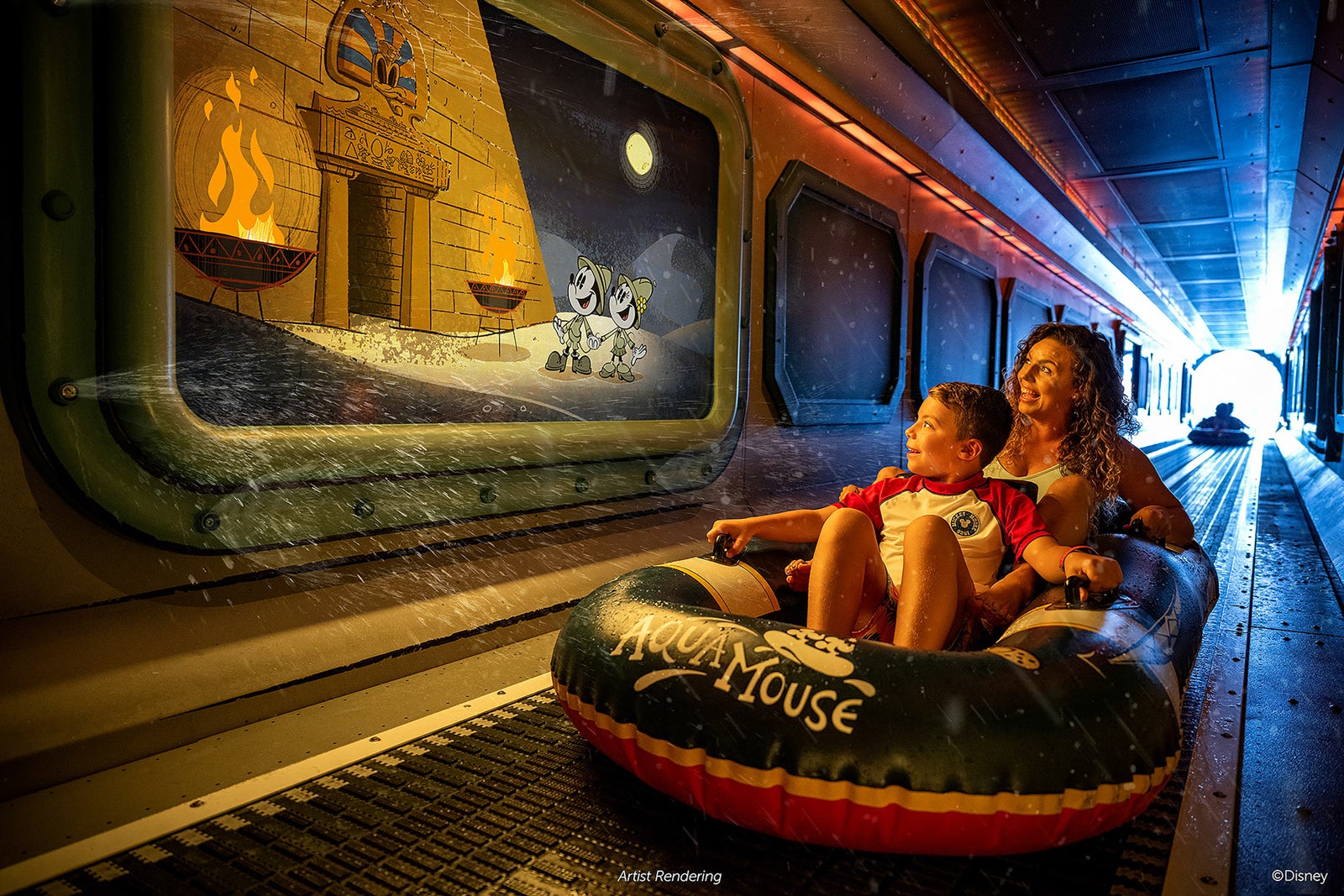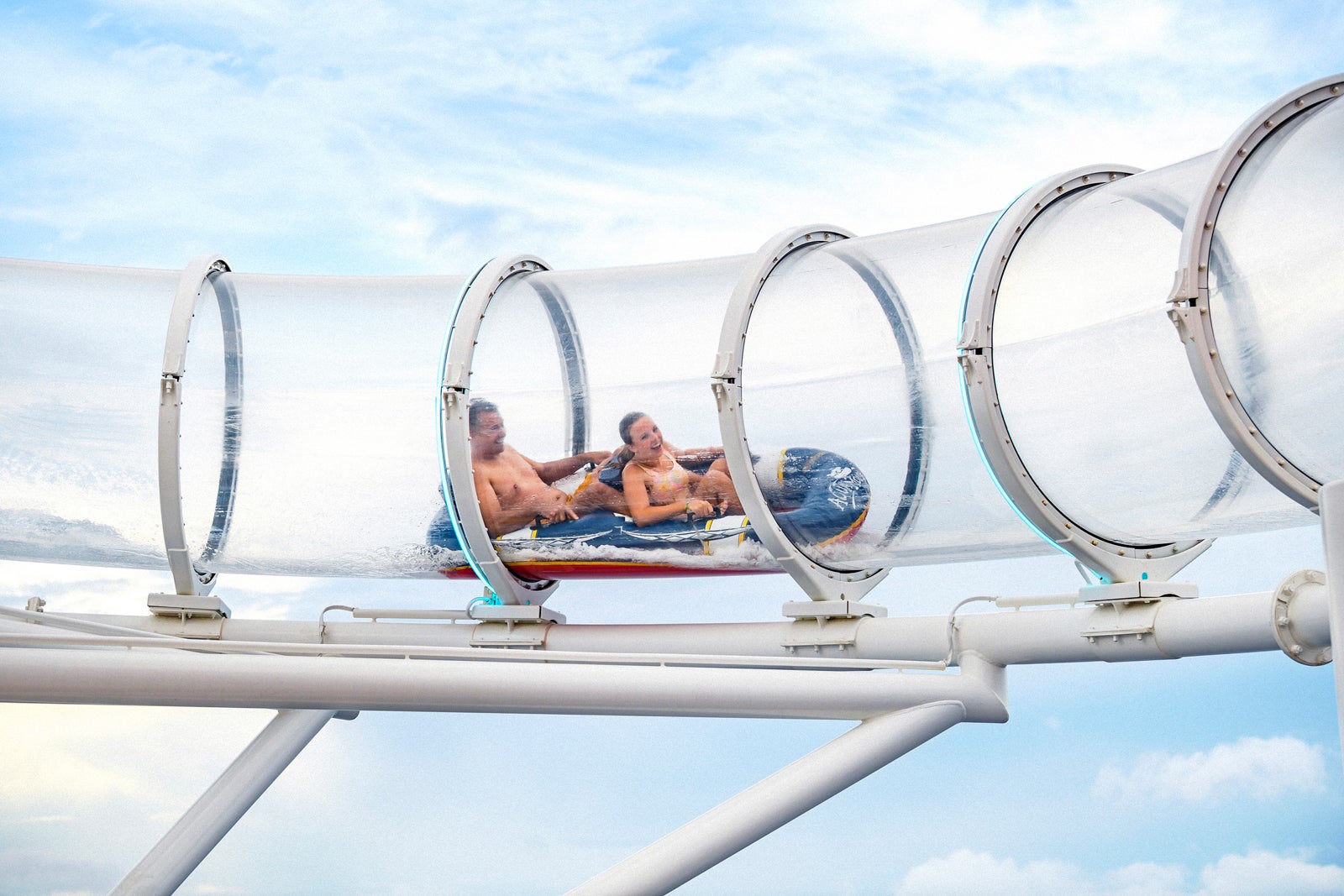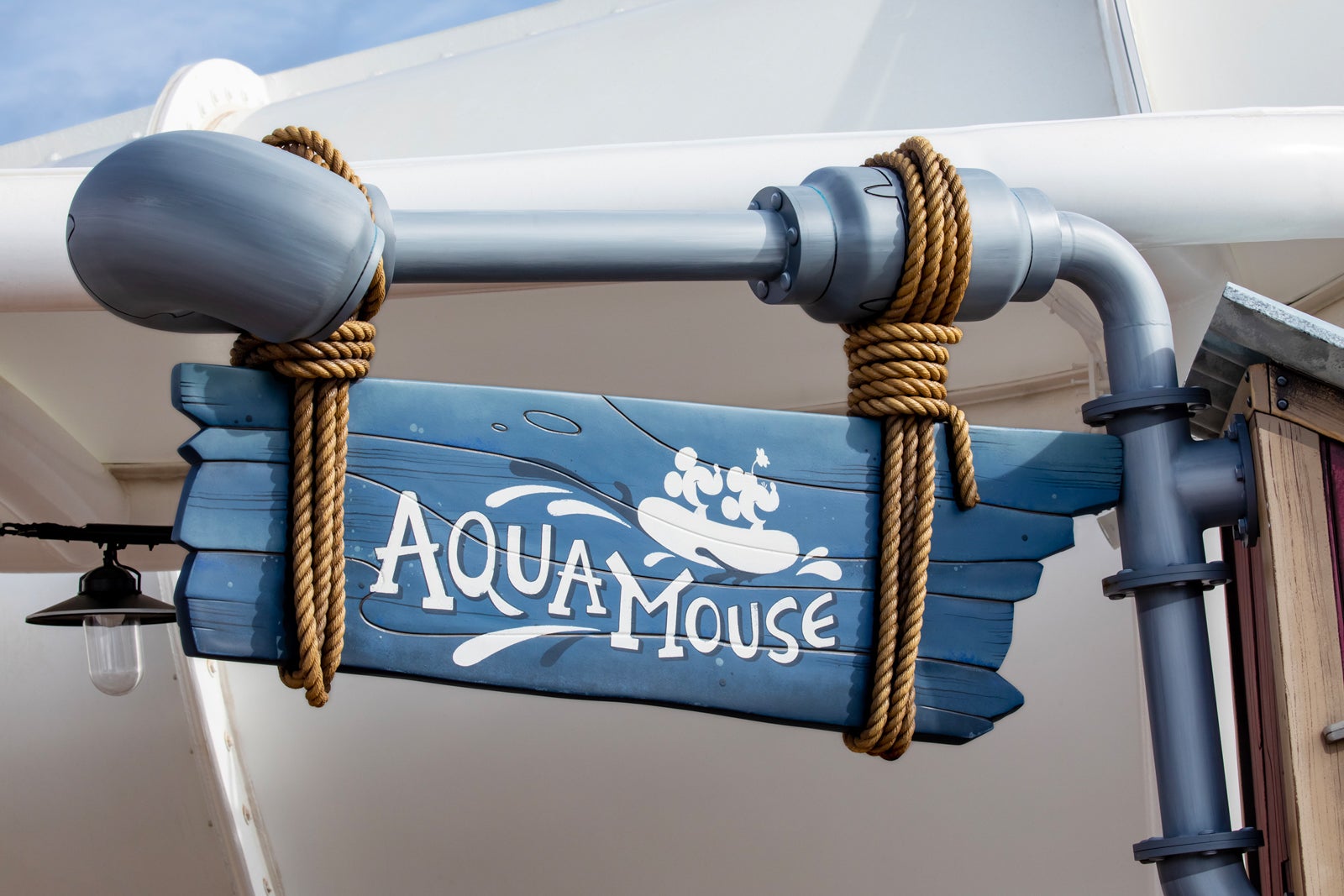 Sarabi
The "Lion King"-themed Sarabi will be the ship's two-story, multipurpose entertainment zone  (replacing Luna from Disney Wish).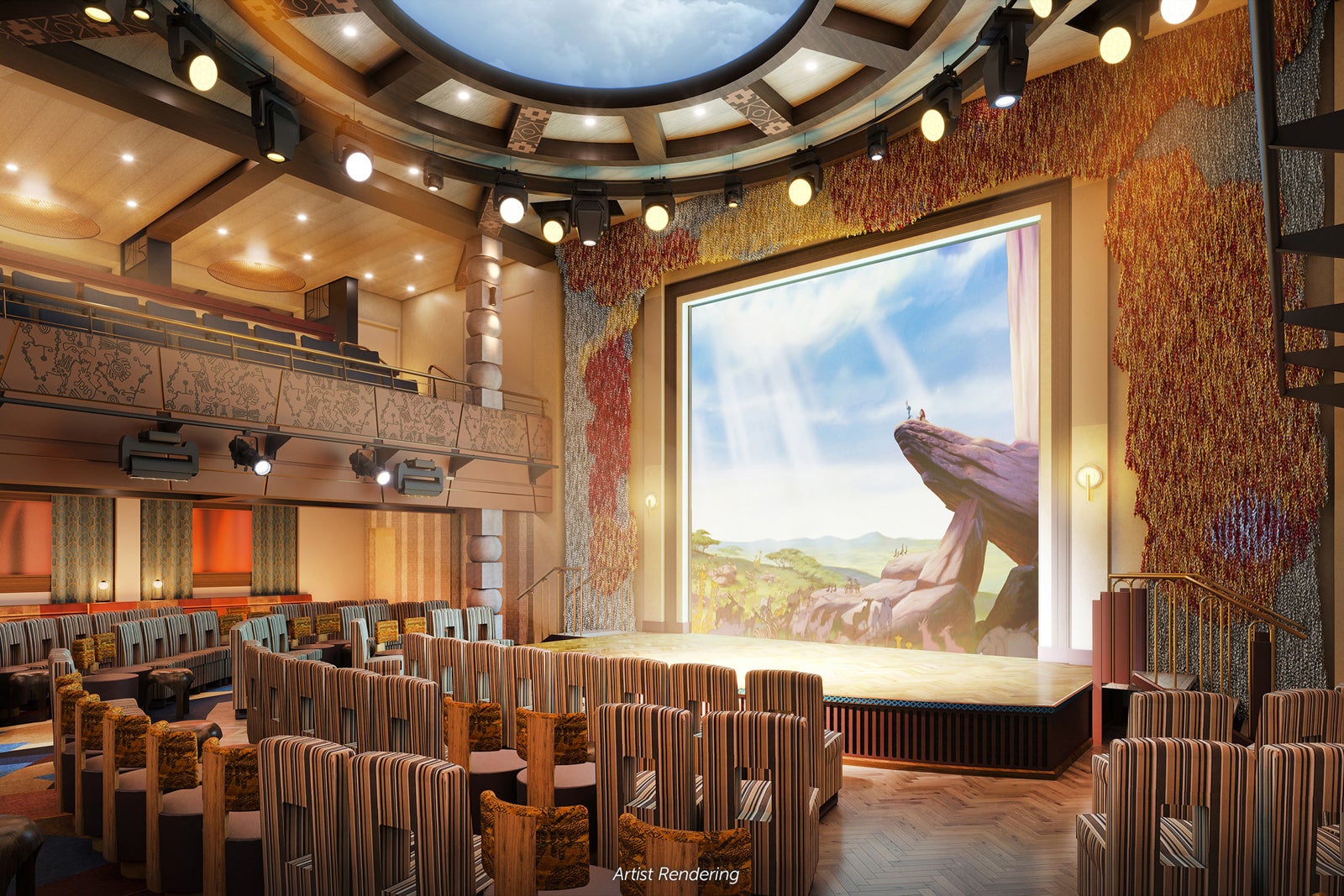 When will Disney Treasure set sail?
Disney has announced that the maiden voyage for Disney Treasure will be Dec. 21, 2024, on a seven-night sailing from Port Canaveral (near Orlando), Florida. It will visit Tortola, St. Thomas and Castaway Cay (Disney's private island), with three sea days to rest up from your adventures ashore.
The ship will sail weeklong Caribbean cruises throughout its maiden season. Most of the ship's Eastern Caribbean itineraries will include the same ports, but a few swap out St. Thomas for San Juan, Puerto Rico.
Disney Treasure will also have seven-night Western Caribbean sailings that include ports of call in Cozumel, Mexico; Grand Cayman; Falmouth, Jamaica; and Castaway Cay with two sea days.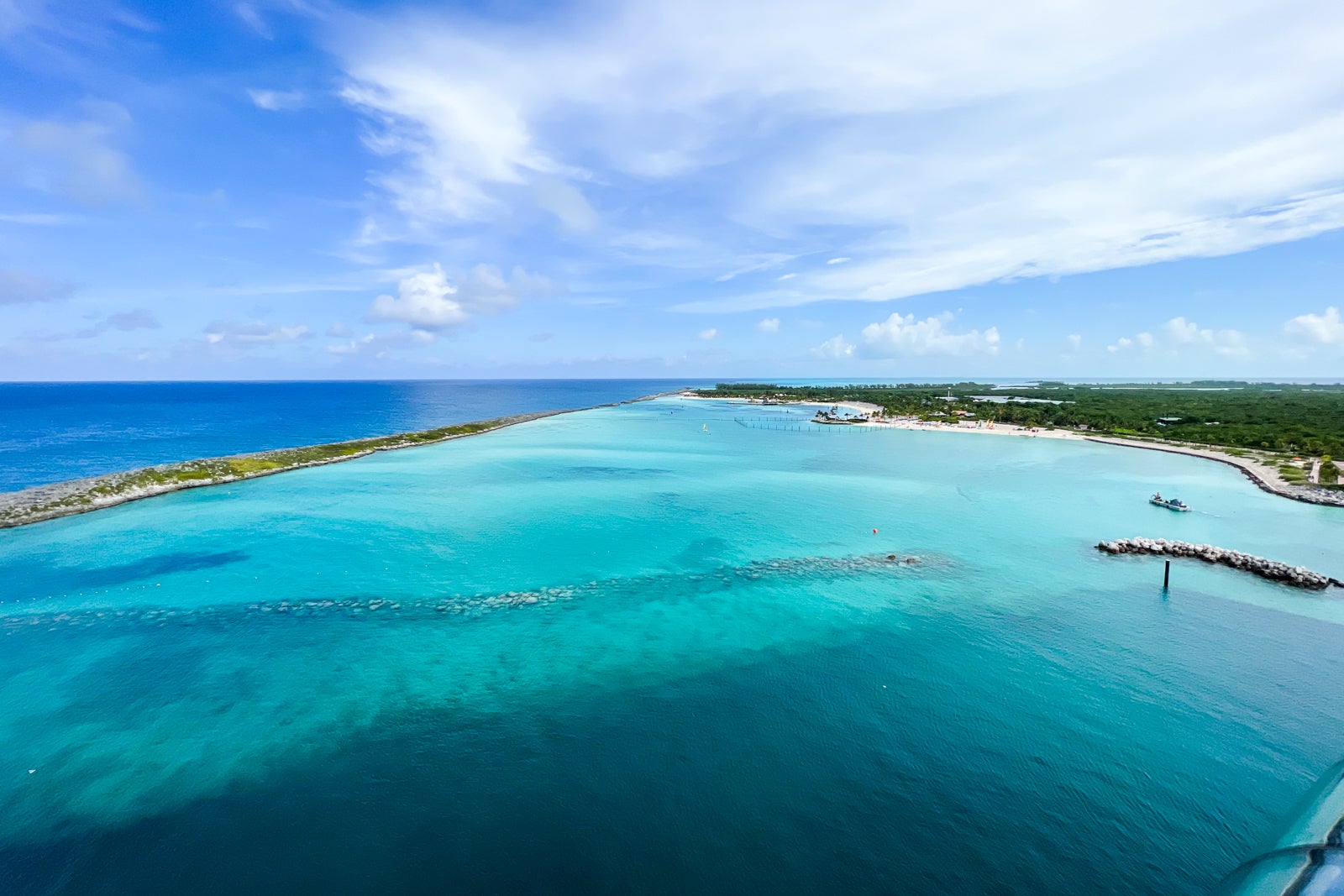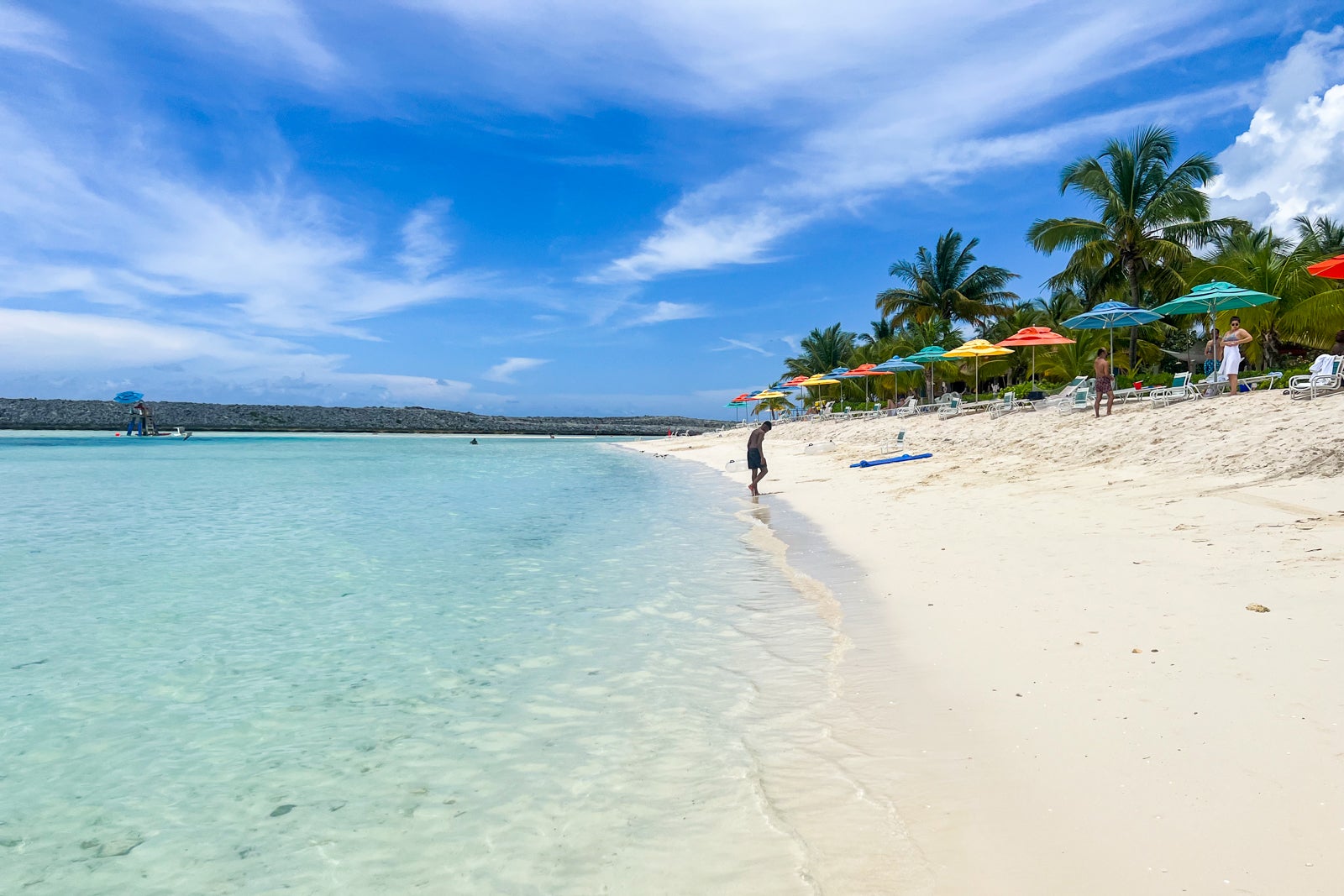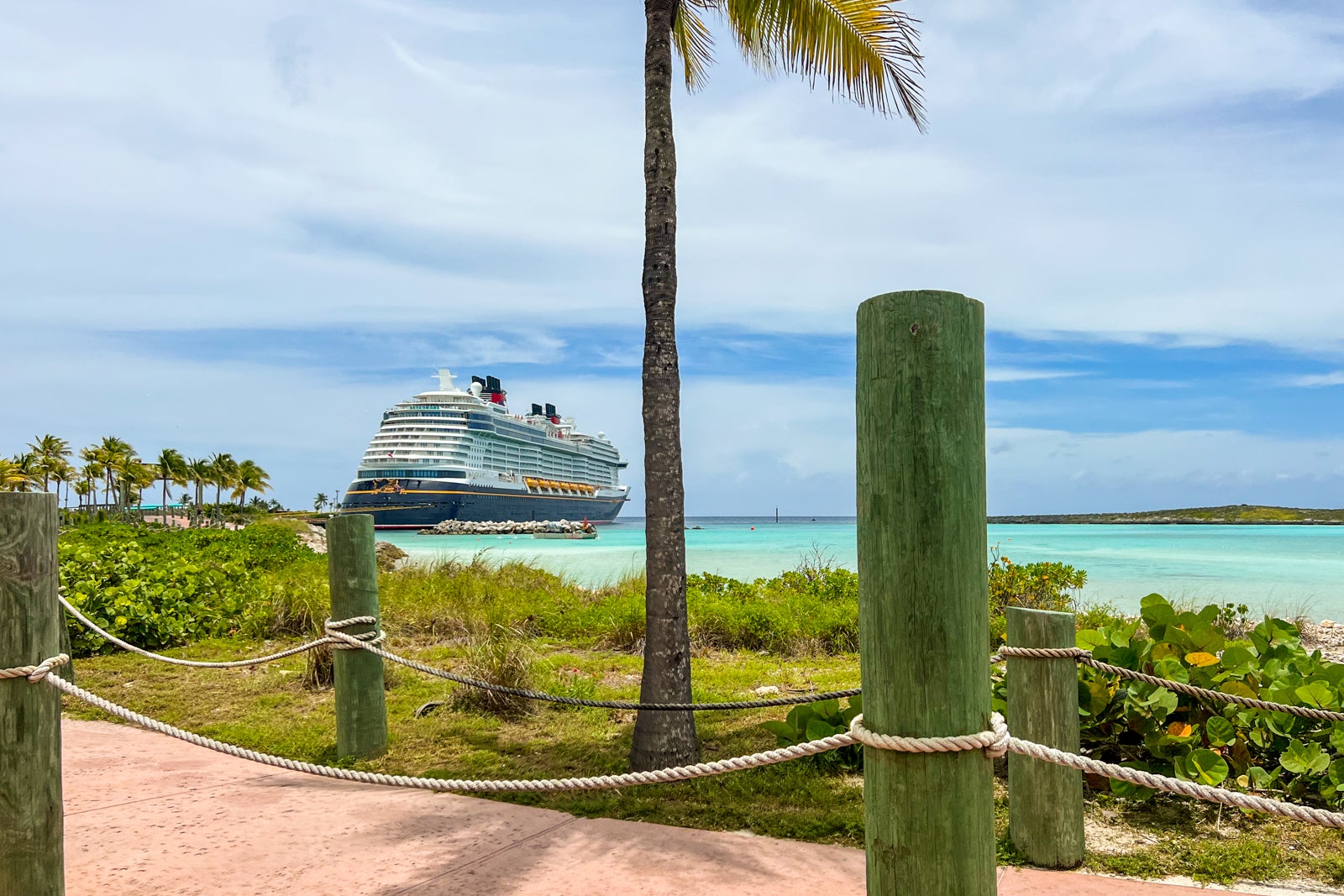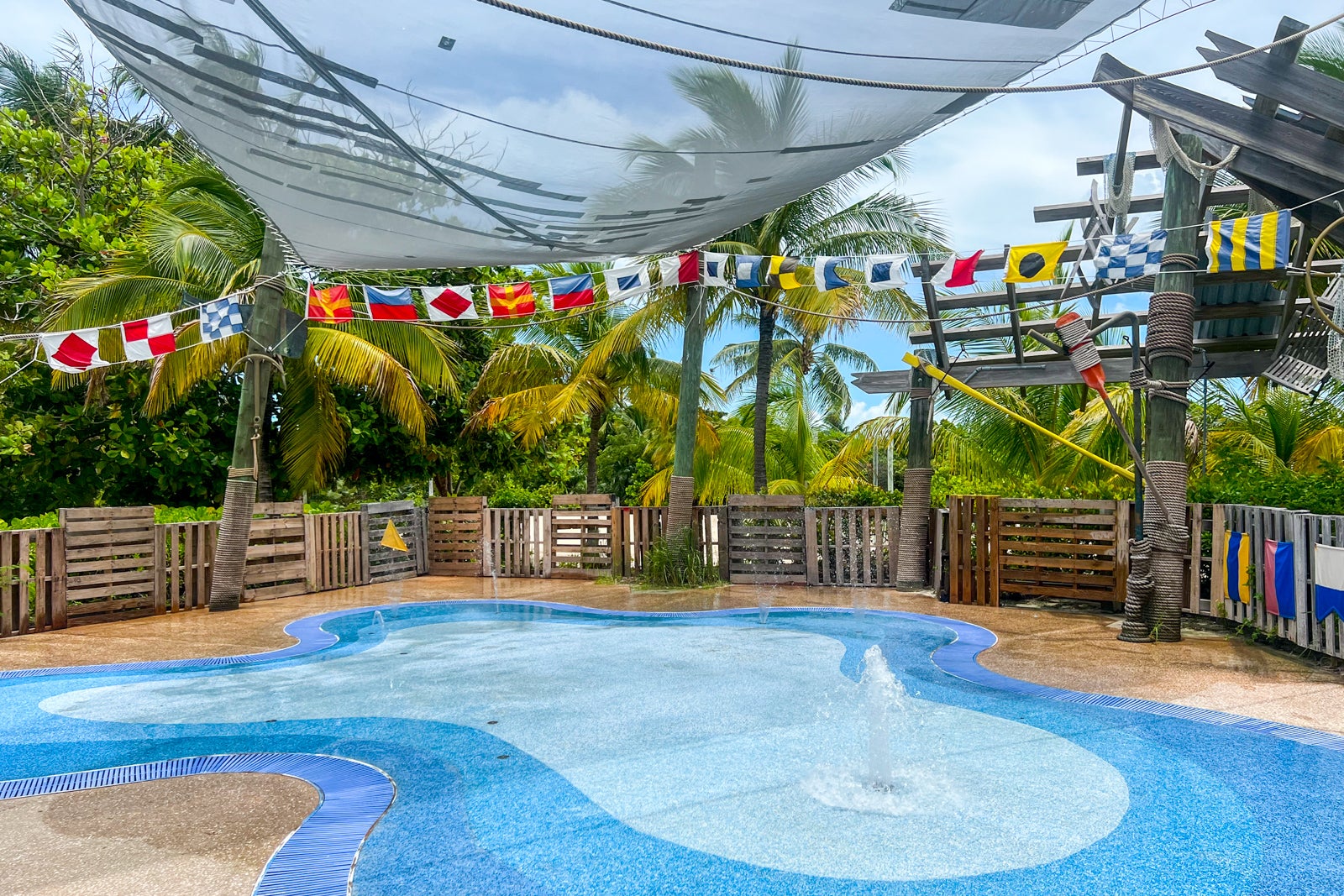 This is different from the itineraries on Disney Wish, which are three- and four-night sailings to the Bahamas. The longer itineraries will give guests more time to enjoy the ship, so Disney has to create more experiences to keep them entertained.
Bookings on Disney Treasure open to Disney Cruise Line Castaway Club members Sept. 12 and to the general public Sept. 20. We expect the early sailings on Treasure to sell out almost immediately.
FOR NO-COST ASSISTANCE WITH PLANNING AND BOOKING YOUR NEXT DISNEY CRUISE, CHECK OUT TPG'S DISNEY BOOKING PARTNER, MOUSE COUNSELORS.
Related: The 5 best destinations you can visit on a Disney Cruise Line ship
How much does it cost to sail on Disney Treasure?
If you want to sail on the maiden voyage of Disney Treasure, for two guests, the price starts at $8,773 for an inside cabin and $11,279 for a balcony cabin. For a family of four, those prices increase to $14,088 and $16,796, respectively.
But don't despair if that's out of range, as there are much less expensive ways to sail on Disney Treasure — though with only weeklong cruises on offer, there are no bargain basement prices to be found. Outside of the maiden voyages, Disney Treasure inside-cabin fares start at $3,845 for double occupancy or $6,271 for a family of four. Verandah cabins start at close to $8,000 for a family, and concierge cabins start around $15,000.
The lowest prices will be found on off-peak sailing dates, outside of popular school vacation times.
Related: How to save money on a Disney cruise
Bottom line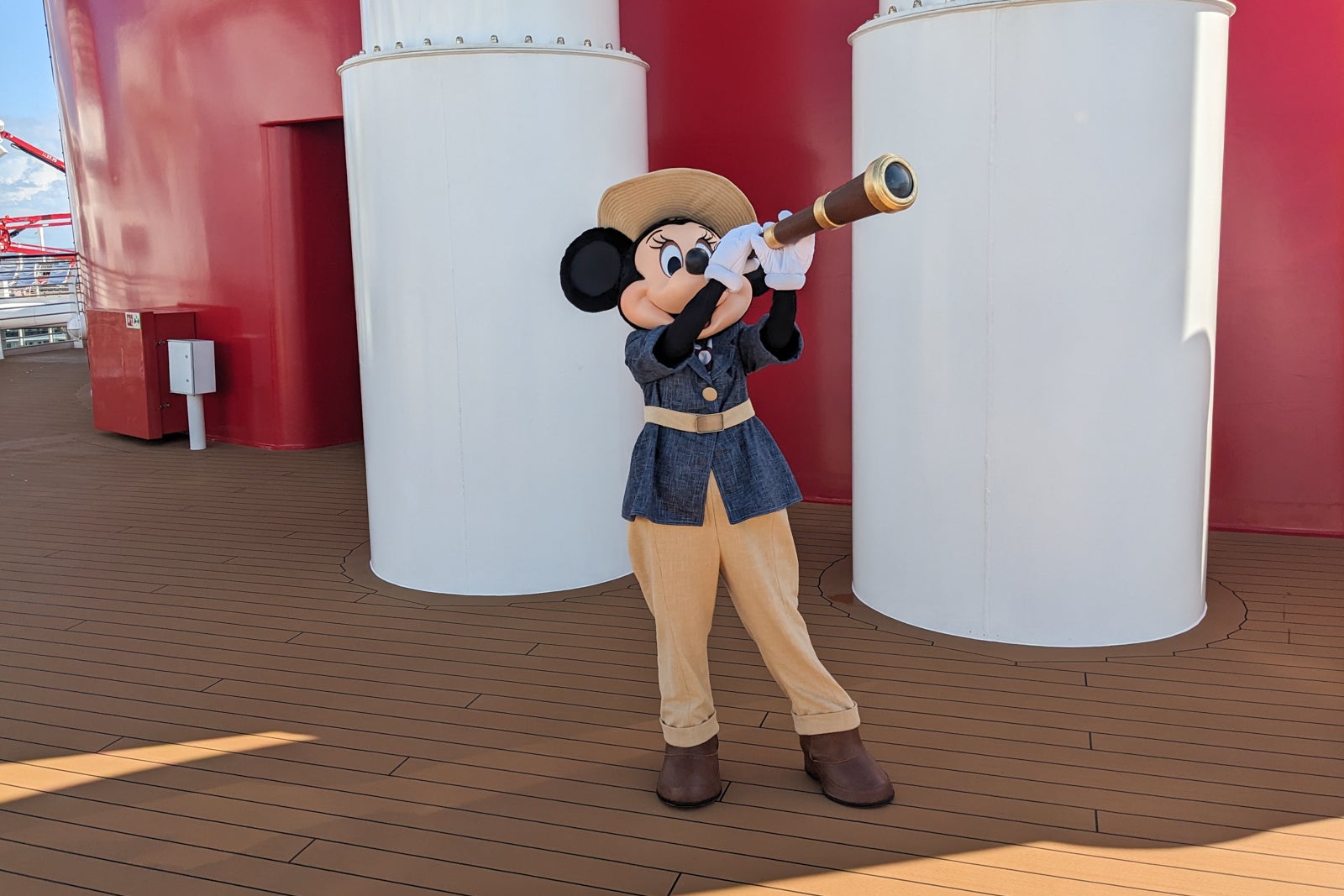 Since 2012, Disney Cruise Line has operated a fleet of four ships, but 2022 marked the start of a period of rapid growth for the line. It welcomed Disney Wish in 2022 and will debut Disney Treasure in late 2024 and the third Triton-class ship in 2025.
Disney also made a surprise purchase of one of the world's largest cruise ships. That vessel will join the fleet and operate out of Singapore beginning in 2025.
Additionally, the cruise line has added a new highest tier, Pearl, in its Castaway Club elite status program to mark Disney's 25th year of cruise operations, and will add Lighthouse Point as another private Bahamian beach destination in summer 2024.
It's an exciting time to be a Disney Cruise Line fan. Stay tuned for more information about Disney Treasure as additional details are released leading up to the Dec. 21, 2024, maiden voyage.
Planning a Disney cruise? Start with these stories: