For much of North America, Labor Day weekend marks the unofficial end of summer, with lingering warm temperatures perfect for barbecues, swimming and enjoying the final days of T-shirt weather. At the same time, cooler nights in mountain towns nationwide serve as a reminder to skiers and snowboarders that the first snowfall is just around the corner.
In fact, Utah's Wasatch Mountains are already sporting their first coat of white for the season, and other summits are surely not far behind.
Aside from the dropping mercury, skiers and riders have a lot to look forward to now that fall is only weeks away. With major ski area expansions, updates to season pass technology and new lodging options, the upcoming ski season looks like it will be one for the books.
Deer Valley announces major resort expansion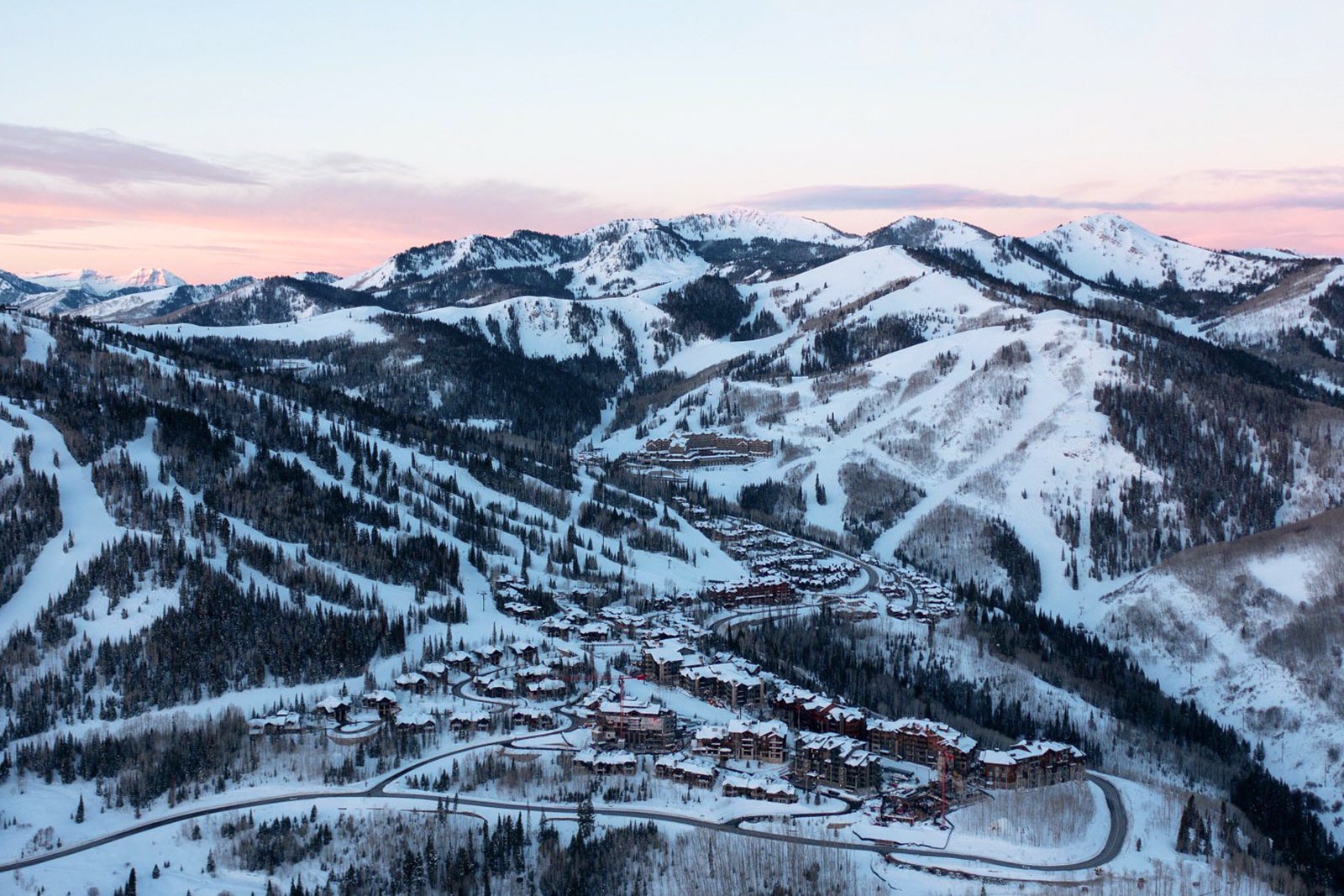 In August, Alterra Mountain Company announced a major terrain expansion at Utah's Deer Valley that will add 3,700 acres to its existing skiable terrain, more than doubling what's currently available. This expansion includes the addition of 16 new lifts, a 10-passenger gondola, new snowmaking systems, and expanded lodging, dining and retail options. The $500 million investment is slated to be completed throughout the next three seasons, resulting in 5,726 skiable acres across 10 mountains.
Related: Deer Valley to double skiable terrain, add new ski village and make other improvements
Unfortunately, snowboarders can't get too excited about this one since the resort's arguably outdated policies only allow skiers on its slopes. Luckily, the snowy state of Utah has many other great resorts available to riders.
Idaho's Schweitzer increases uphill capacity
In Idaho, Schweitzer Mountain Resort will debut the Creekside Express chairlift. This will double the uphill capacity of the existing lift, increasing efficiency and allowing more skiers and riders to enjoy the slopes.
Additionally, the 2023-24 ski season will be the first full season in which Cambium, the mountain's new spa, will be open.
Aspen Mountain set to unveil major terrain expansion
Colorado skiers and riders have a lot to look forward to this season, with a number of resorts announcing major upgrades.
Aspen Mountain is one of these resorts, with plans to unveil a terrain expansion that increases its skiable acreage by more than 20% for the upcoming season. A new high-speed quad will open a 150-acre zone called Pandora's, which will be home to 15 new trails and several gladed areas on 1,220 vertical feet.
Related: From ski-in, ski-out access to a great value on points: 9 of the best places to stay in Aspen
Steamboat to complete the largest redevelopment in recent history
Steamboat's three-year, $220-million redevelopment project — which includes a 655-acre terrain expansion and the installation of the Wild Blue Gondola's upper section (said to be the fastest and longest 10-person gondola in North America) — will be completed for the upcoming season.
While the advanced terrain was previously accessible via a backcountry gate, it will now be just a short lift ride away. This expansion bumps Steamboat up to the second largest resort in Colorado, behind the 5,300-acre Vail Resort.
Related: The best ski resorts in the US for your next trip to the slopes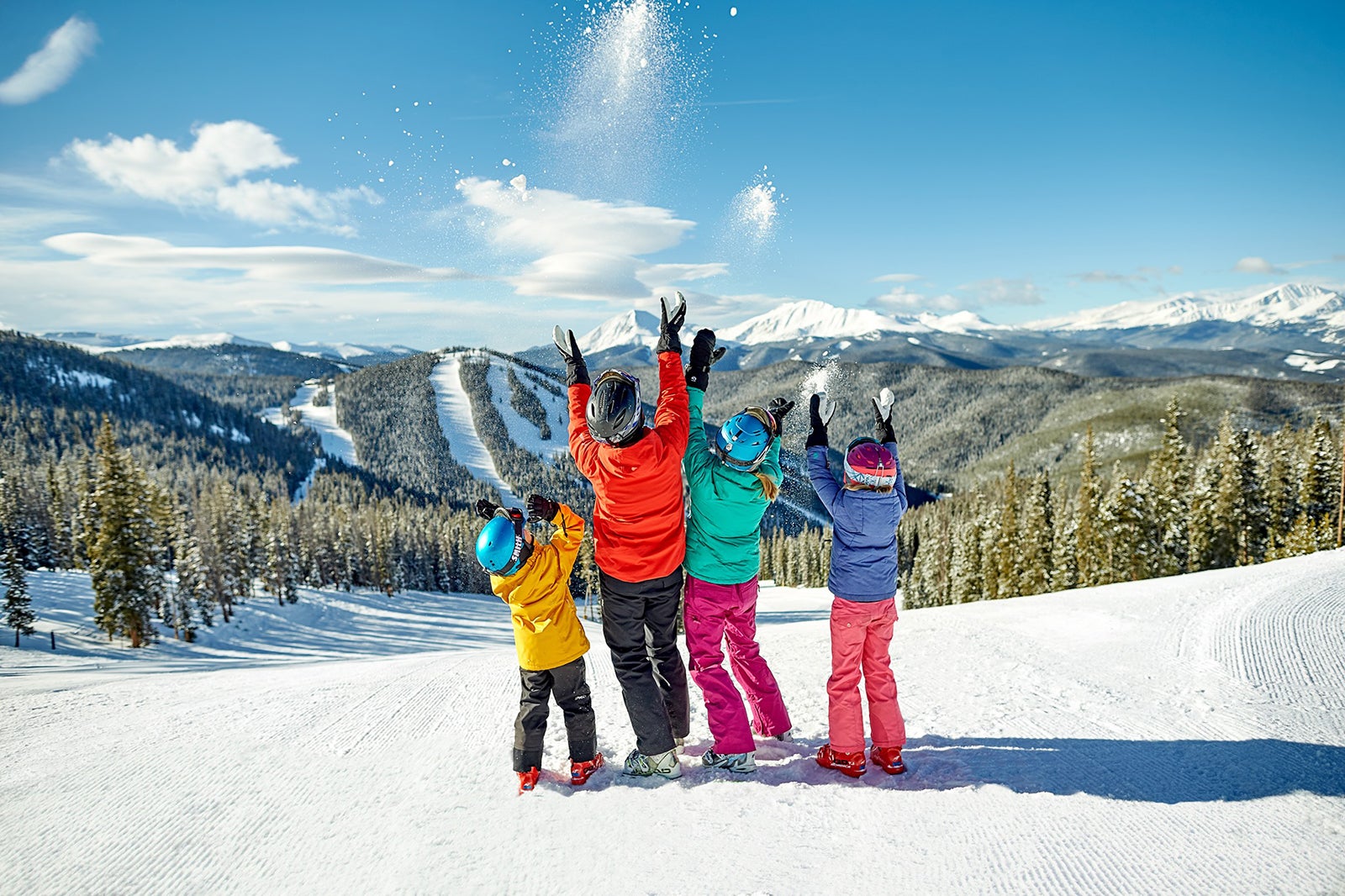 Keystone expands lift-accessed terrain
Like so many other Colorado resorts, Keystone will be adding 550 acres of intermediate and advanced high alpine terrain thanks to a new six-person high-speed lift, the Bergman Express, in the Bergman Bowl area. The chairlift will also add 16 new trails in both Bergman and Erickson Bowls, allowing skiers and riders to lap the above-treeline terrain without hiking.
Sierra-at-Tahoe re-sculpts the mountain, adding wide-open bowl skiing
It's not often that we can find a silver lining when it comes to natural disasters, but it seems that California's Sierra-at-Tahoe has figured out a way to use a major forest fire to its advantage.
Related: From hidden gems to big names: Here are 11 of California's best ski resorts
When the Caldor fire ripped across the mountain, impacting 80% of its terrain in 2021, it didn't immediately come off as a positive event. But removing damaged trees has opened the mountain significantly, allowing Sierra-at-Tahoe to add additional trails and open up skiable terrain for the first time during the 2023-24 ski season. One of the impacted areas is the popular West Bowl, which has been clear-cut, creating a true alpine bowl skiing and riding zone.
Snowbasin doubles capacity to popular side of mountain
Just north of Salt Lake City, Snowbasin seems like it's constantly completing upgrades, and the 2023-24 ski season is no exception. While it will be expanding dining options, adding a patio and increasing parking capacity, the most impactful upgrade for skiers this season will be the debut of the DeMoisy Express high-speed lift. It will double the skier capacity on the popular Strawberry side of the resort.
New Hampshire's Loon expands terrain ahead of ski season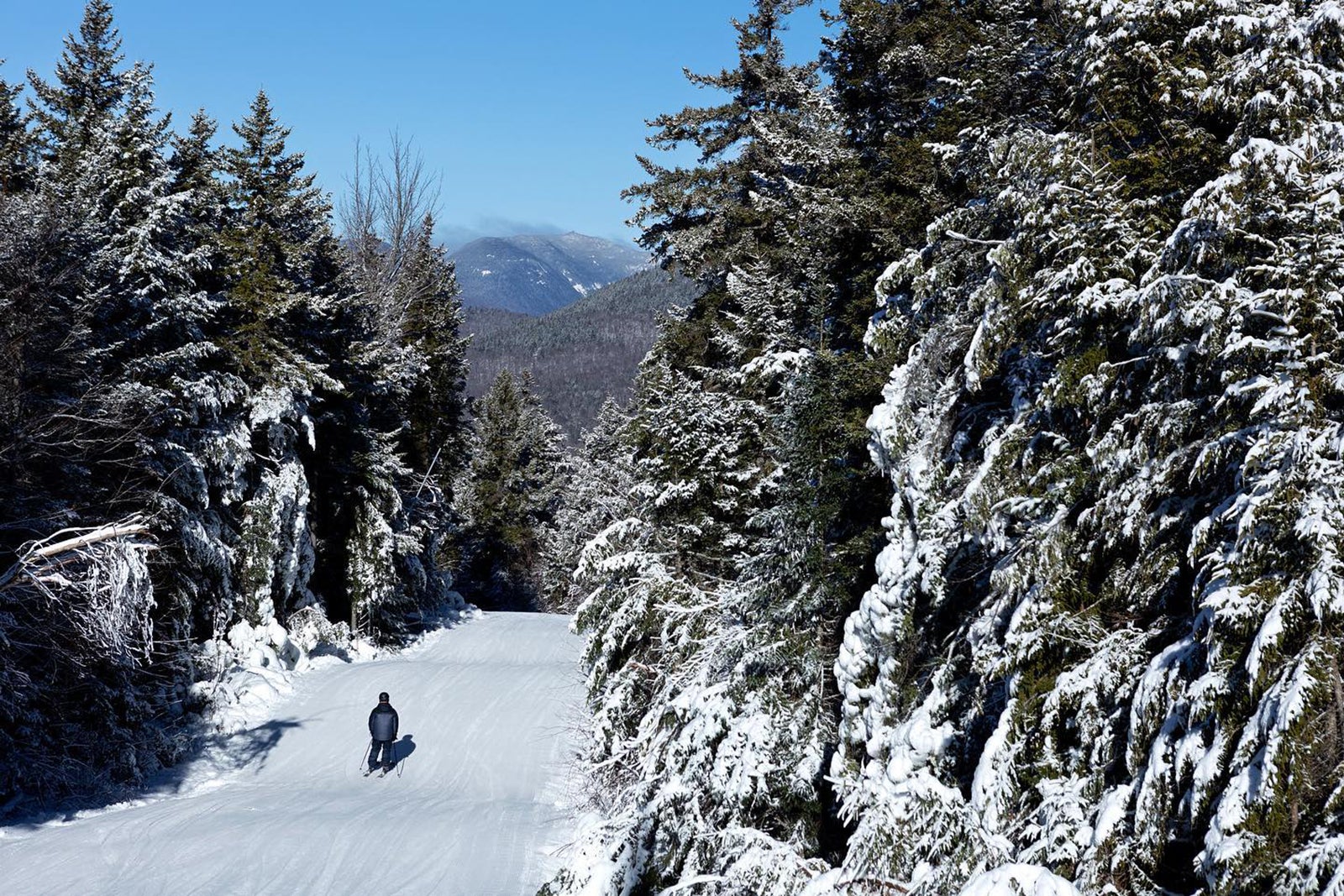 In New Hampshire, Loon Mountain, which has traditionally been popular for its freestyle terrain, has added 11 trails and a four-person chairlift on 30 acres, bringing the total amount of skiable terrain to 400 acres — notable as far as East Coast resorts go. The additional terrain also increases the vertical drop to 2,190 feet, making it the largest lift-accessed skiable drop in the state.
New hotels, restaurants and amenities
Aspen to get a new boutique hotel
In December, the 68-room Mollie Aspen is scheduled to become the newest boutique hotel in town. The modern hotel's design resulted from a collaboration between Post Company and internationally acclaimed CCY Architects. It features natural woods and ceramics, giving it a warm and inviting feel.
The hotel will also boast a lobby bar and restaurant complete with year-round seating, as well as a rooftop pool and speakeasy-style bar overlooking Aspen Mountain. Rates during ski season (December to mid-April) start from $692 per night.
A unique Marriott Residence Inn comes to Vail
This September, a new Residence Inn hotel, developed by the Sunridge Hotel Group, will debut in the former location of West Vail's Roost Lodge. The 146-room hotel will feature a full-service lobby bar, 12-person hot tub and on-site ski storage. Rates start at $293 per night during ski season but soar to more than $1,000 per night for peak holiday periods.
Copper Mountain welcomes a new lodge
For the last few seasons, skiers and riders at Colorado's Copper Mountain have watched the ongoing construction of a new base lodge at the top of the American Eagle chairlift.
And finally, the new 25,000-square-foot lodge, dubbed "The Aerie," will be open for the first time. The gondola will offload passengers on the building's second-floor deck, providing easy access to the resort's first on-mountain restaurant.
Related: 12 best family ski resorts in the US
Passes and ticketing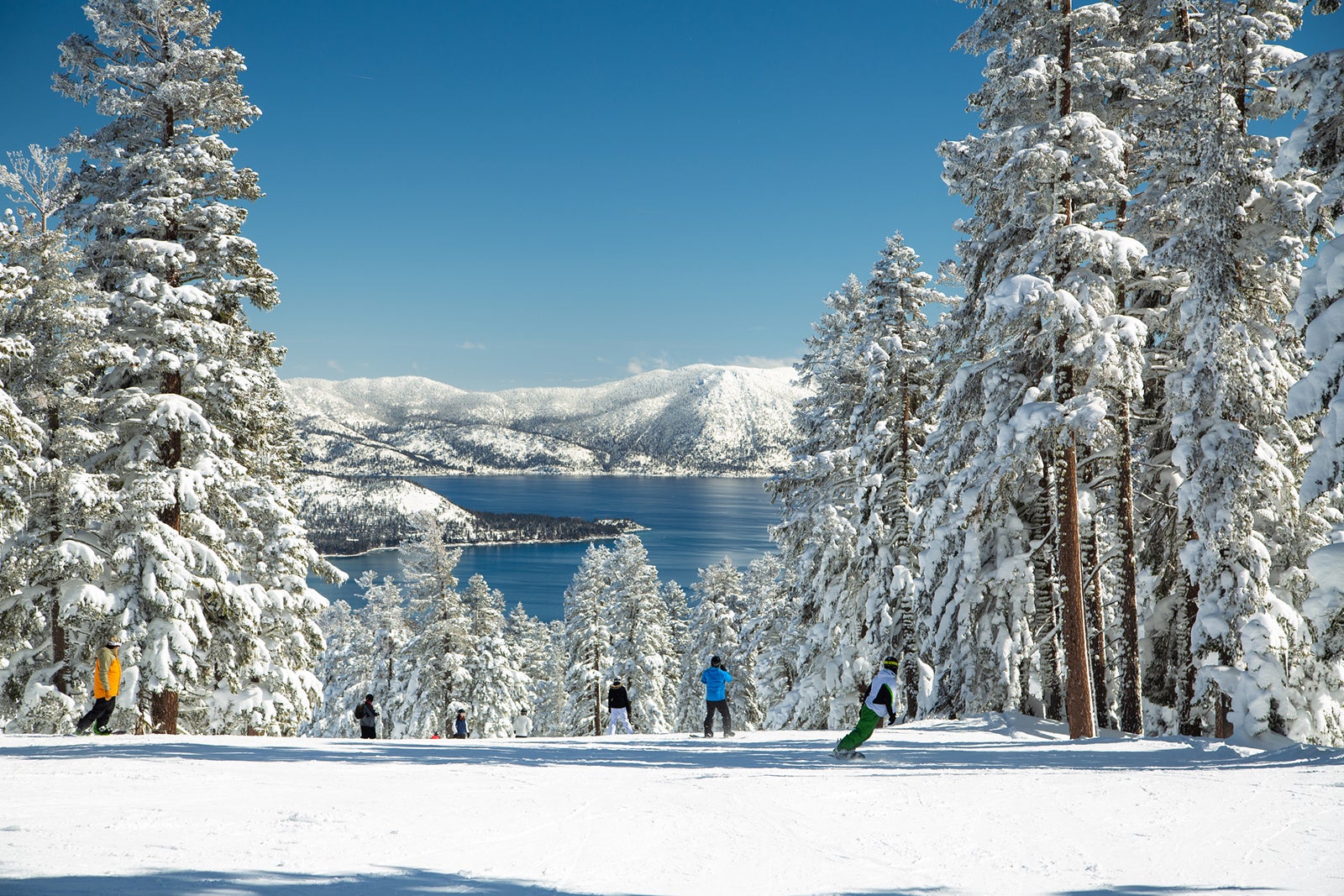 In recent years, multi-mountain passes have surged in popularity, rendering day passes all but obsolete. While an argument can be made about crowding at mountains that get added to a major multi-mountain pass, purchasing one of these passes is the cheapest option for those who ski more than a few days per season.
Epic Pass
One of the most exciting pieces of pass-related news for the upcoming ski season is Vail's rollout of the new My Epic app, which pushes the envelope of how ski areas manage season passes.
The new technology — which will be available at all U.S. resorts for the 2023-24 ski season and at Whistler Blackcomb in future seasons — will allow skiers and riders to purchase and activate their pass online through the app. They won't have to visit a ticket window or wait for a pass in the mail. But the most unique feature is the ability to scan the pass at each resort via Bluetooth technology; this means you won't have to remove your phone from your pocket or deal with a hard copy of a pass.
While the unlimited Epic Pass goes for $949, there are several regional options for those who plan on skiing and riding at a certain resort or area. For example, The Summit Value Pass costs $569 and provides unlimited access to Breckenridge and Keystone in Colorado's Summit County. At $705, the Epic Local Pass grants access to all its resorts but has blackout dates during major holiday weeks and weekends. Similar passes can provide great cost savings for skiers and riders who want to stick to a select few local resorts this season.
Related: What's the best ski pass this season? Comparing Epic, Ikon, Mountain Collective and Indy Pass
Ikon Pass
The Alterra-owned Ikon Pass, which incudes unlimited and limited access to 56 destinations worldwide, has added Alaska's Alyeska Ski Resort to the roster. It has also expanded access to Snow Valley in California and Schweitzer in Idaho, both of which previously were on the pass in a limited capacity. Passholders will get a few new benefits this year, like a discount on Smith Eyewear and The North Face products as well as a free Outside+ membership.
Like the Epic Pass, Ikon also offers cheaper options for those who don't want to pay the $1,259 for the unlimited pass. For $929, the Ikon Base Pass allows unlimited access to 14 destinations and up to five days at 34 additional destinations; it does have blackout dates (compared to the unlimited pass, which offers unlimited access to 16 destinations and up to seven days at 39 others with no blackout dates). It also offesr two-, three- and four-day passes.
Indy Pass
The Indy Pass is the perfect multi-mountain pass for those who'd rather have the slopes to themselves at quiet resorts rather than get unlimited amenities at super-resorts. At $419, the Indy Pass grants passholders two days of skiing at each of their more than 120 independently owned ski resorts across the U.S., Canada and Japan.
While no announcements have been made about what's new for this season (there are plans for announcements closer to fall), a number of their resorts — such as Mount Hood Meadows in Oregon and Magic Mountain in Vermont — have been working on capital improvements to expand terrain and uphill capacity.
The pass has a waiting list due to record sales, but more may be released this fall.
Mountain Collective Pass
Similar to the Indy Pass, Mountain Collective Passholders get two days of skiing or riding at 24 destinations across five continents; they get half-off lift tickets for additional days. The unlimited adult pass costs $630, but there are options for kids and teens at a discounted rate.
New for the 2023-24 season, the pass will partner with Alaska Airlines. Mileage Plan members who purchase a Mountain Collective Pass will receive 5,000 miles and an additional free day at a ski resort of their choice. The deal ends on Sept. 25, so it's time to start getting your ski plans in order for the season.
Increased airlift
Provo to become an international airport
Provo Airport, just south of Salt Lake City, currently offers commercial flights through Breeze Airways and Allegiant Air. It just announced it soon will offer international flights through a recently built terminal. While this might not immediately impact ski season, there is potential for expanded flight options into the heart of Utah's ski country in future seasons.
Related reading: