Hong Kong's Intervals lounge is a new airport bar concept that offers great views and a space that is open to all … for a price.
No credit card or business-class seat reservation is required to enjoy this lounge, but you will have to pay for food and drinks.
It's a cool new space, but could it also be part of the future of airport lounges … and perhaps even a way to help deal with lounge overcrowding? There the picture gets a bit more complex.
The new Intervals lounge by Plaza Premium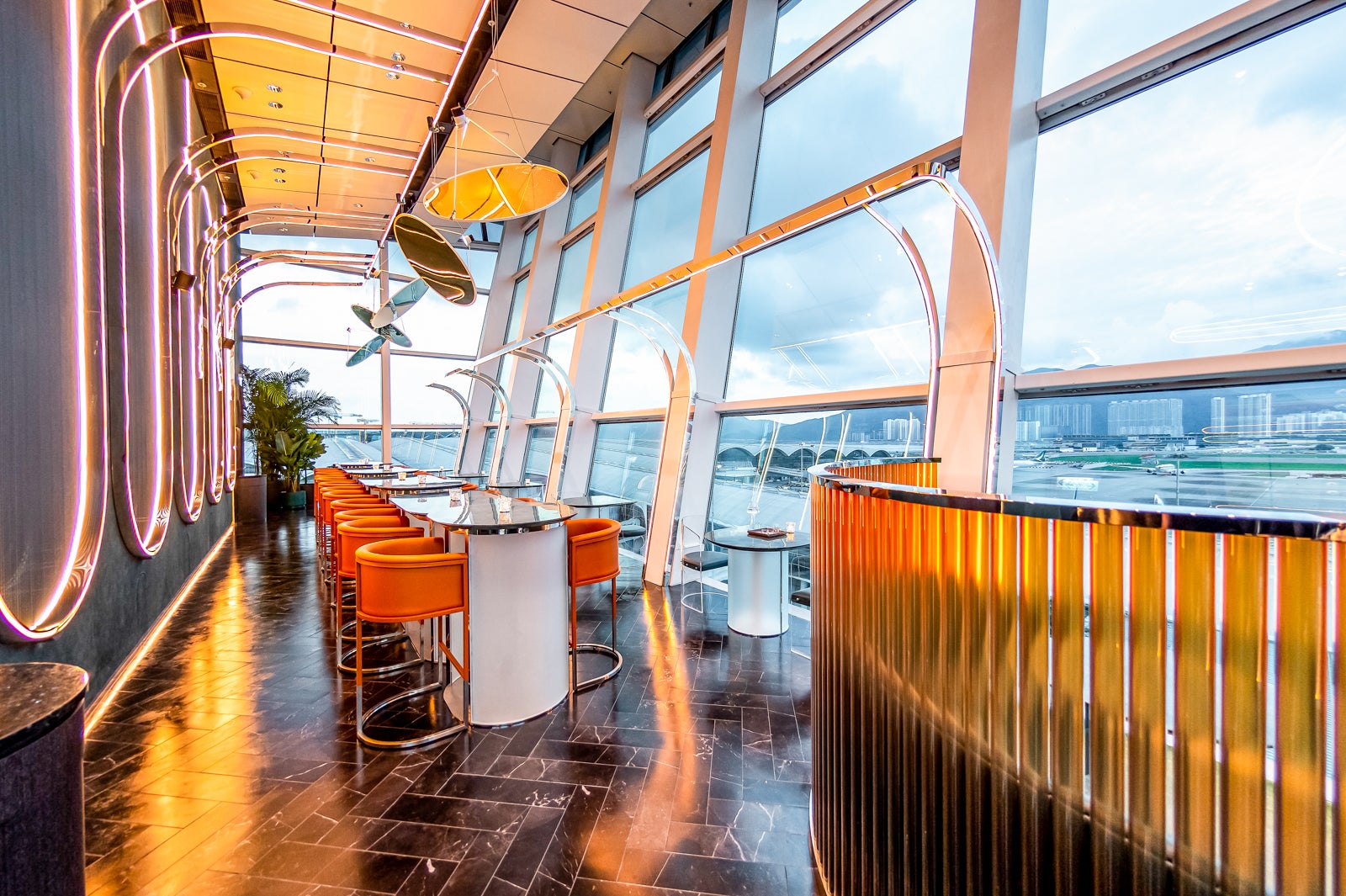 Unveiled by Plaza Premium Group this summer ahead of the company's 25th anniversary, Intervals sits on the so-called Sky Bridge, a 656-foot-long structure that provides a link between Terminal 1 and the T1 satellite concourse at Hong Kong International Airport (HKG).
Built 91 feet above the tarmac, the bridge is high enough to allow massive A380s to pass underneath.
"The view itself is pretty spectacular because you rarely get the vantage point where you look down on the planes like that on the apron of an airport," said Victoria Chow, the creative director at Intervals.
"You can even feel the vibration of planes passing underneath you while at the bar," Chow added.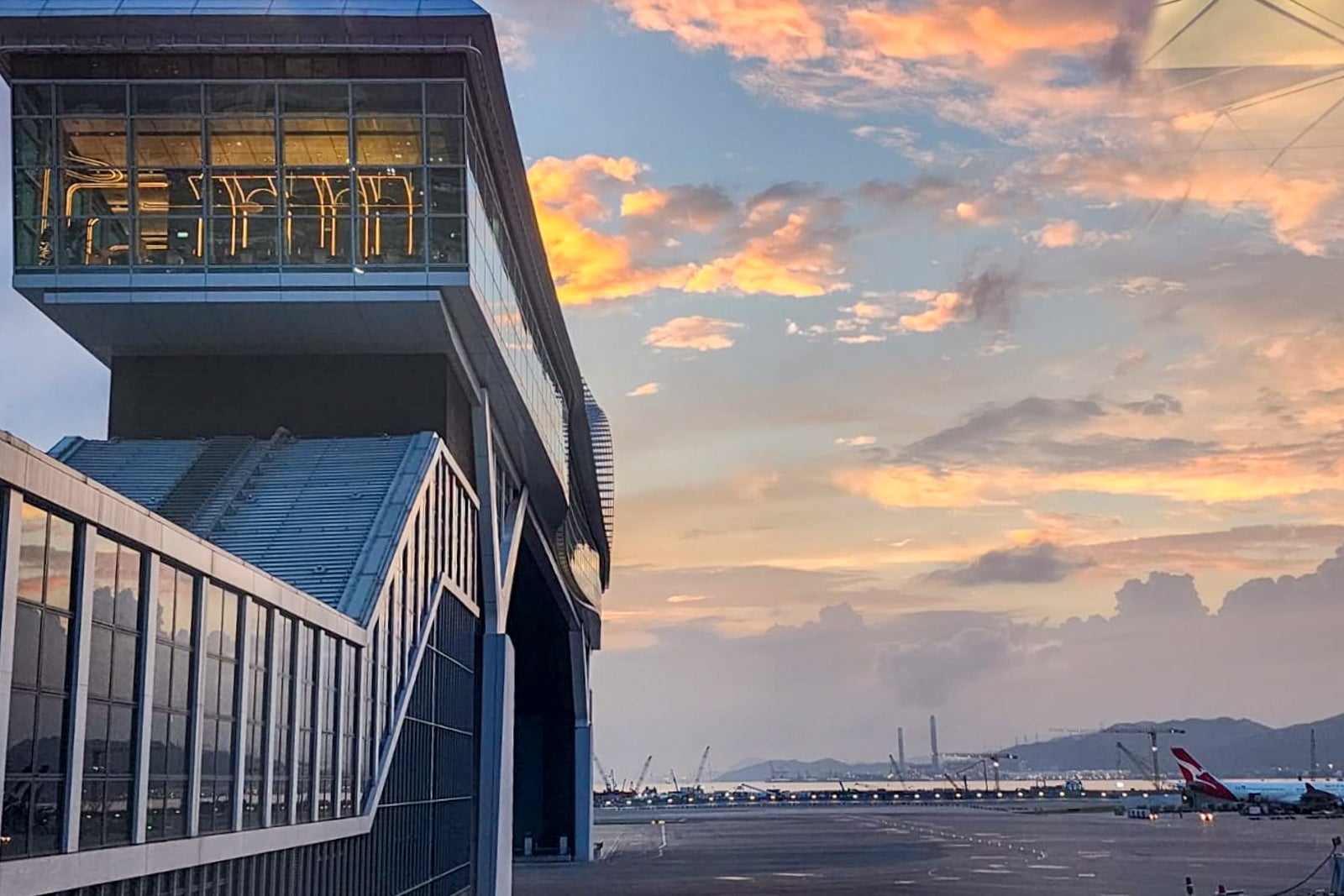 The bar is open to all, but unlike a traditional airport lounge — including the 250-plus airport lounges Plaza Premium operates in other airports like Dallas Fort Worth International Airport (DFW) and Orlando International Airport (MCO) in the U.S. — food and drinks at the Hong Kong location are not free.
Related: 1st look inside Orlando's Plaza Premium Lounge, the brand's 2nd in the US
That's because Intervals is a whole new concept. Rather than gain access by holding the right card (think: The Platinum Card® from American Express, The Centurion Card from American Express, an American Express cobranded card, the Capital One Venture X Rewards Credit Card, the Capital One Venture Rewards Credit Card or the Capital One Spark Miles for Business) and a same-day boarding pass, you'll need to pay for entry just like you would at a regular bar at any airport around the world.
However, the inside goes above and beyond the typical airport bar. Floor-to-ceiling windows draw your attention to all the planes passing by, and high-end furnishings and finishes create an upscale setting designed to serve as a comfortable, stylish place to unwind.
Chow described it as a funky cocktail bar in an airport environment. "Everyone who comes through has kind of felt like they, you know, discovered like a gem in the airport where they really can look forward to their time being spent there," she said.
There's a hostess where you check in, but you won't need to flash a special credit card or even show a boarding pass. If you wish, you can reserve special seating via the company's airport VIP service. It includes a buggy to your gate if you've had one too many, plus a spot in one of two special enclosed seating areas "with the best view in the house," according to the company.
The information for the Centurion Card from American Express has been collected independently by The Points Guy. The card details on this page have not been reviewed or provided by the card issuer.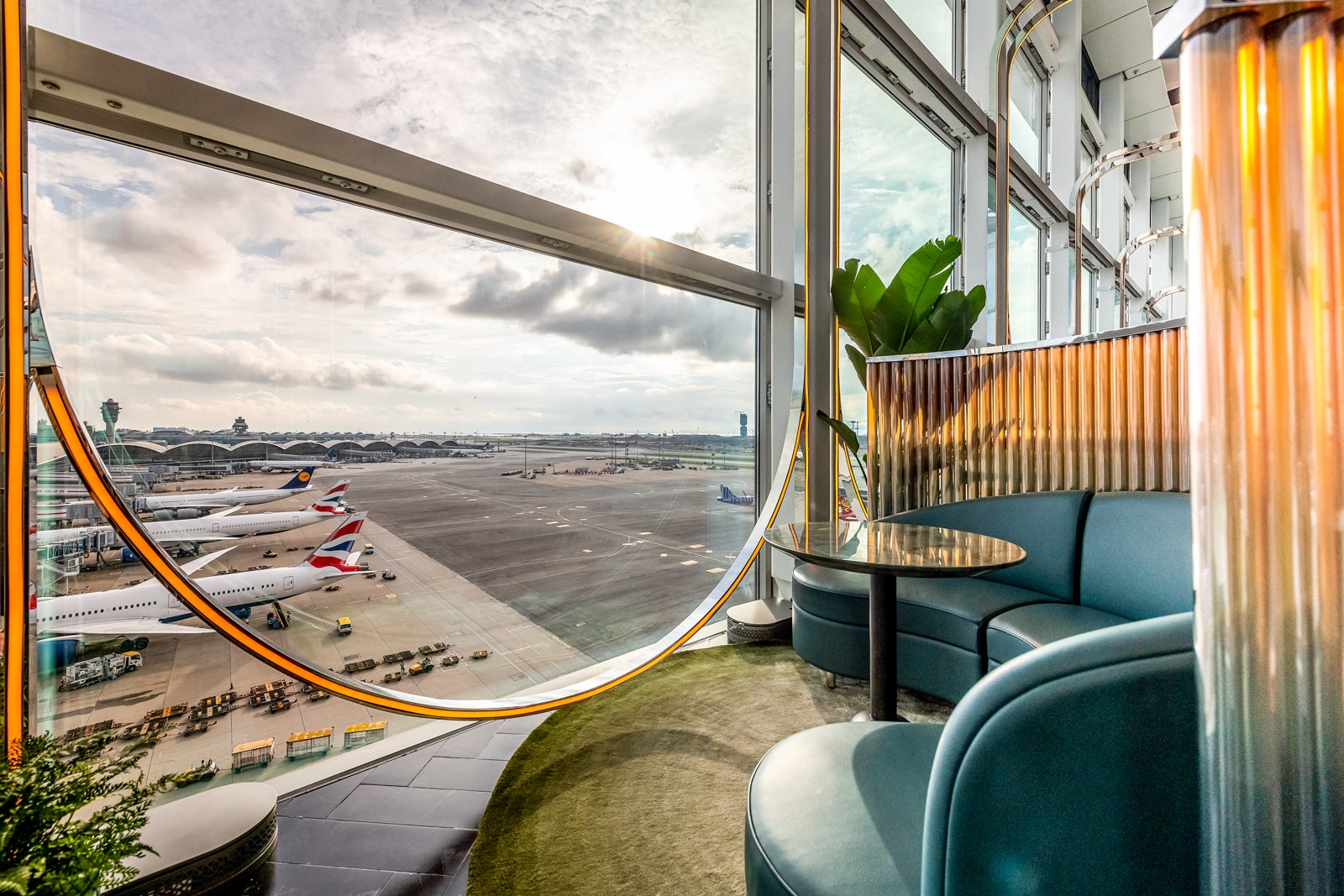 Intervals features flights of cocktails (or mocktails) served in several timeframes that vary depending on travelers' schedules. Options range from 15-minute flights to ones provided in one-hour "intervals."
The 15-minute offering gets you two drinks, while a longer one lasting 45 minutes or an hour will give you enough time to try a flight of six beverages. Drinks range from a tequila mixed with chamomile tea to a drink made with nitro-brewed coffee mixed with cognac. You'll have your pick of tapas-style bar snacks served from a custom-made trolley to pair with your pours.
"What really attracted us to this whole concept is that, yeah, like the airports are this transient type of place where time doesn't really matter," Chow said. "You really can have an alcoholic beverage at any time of the day."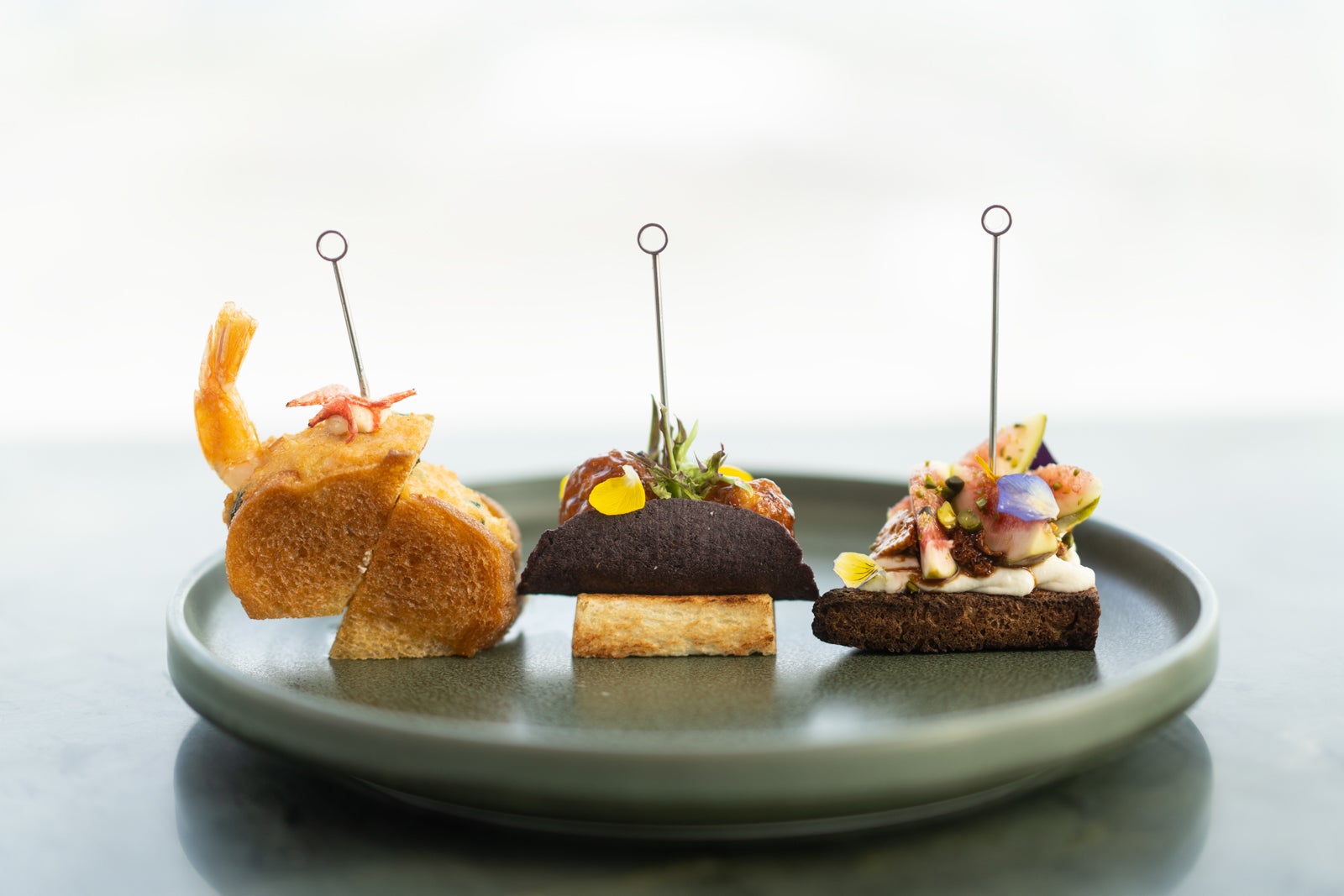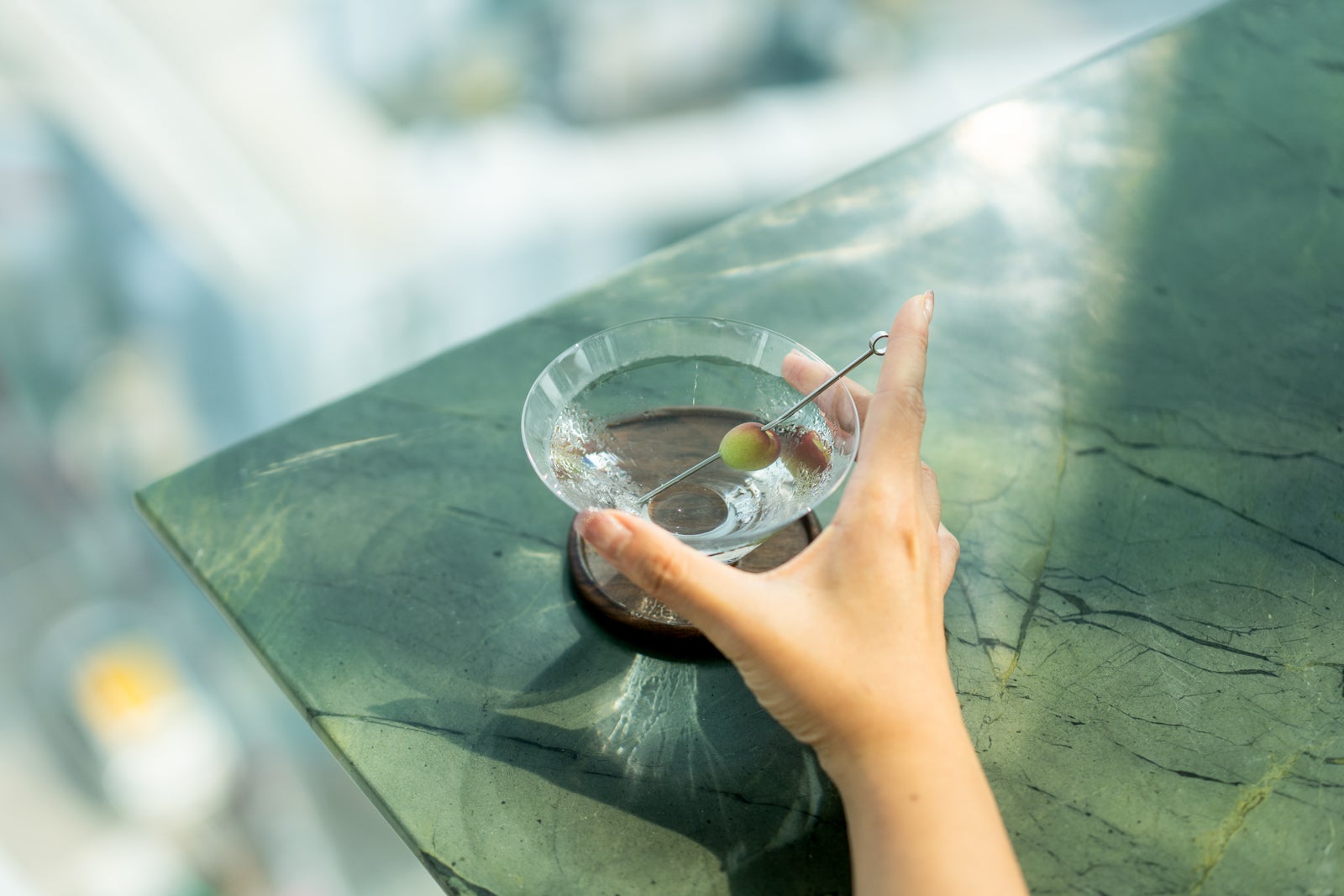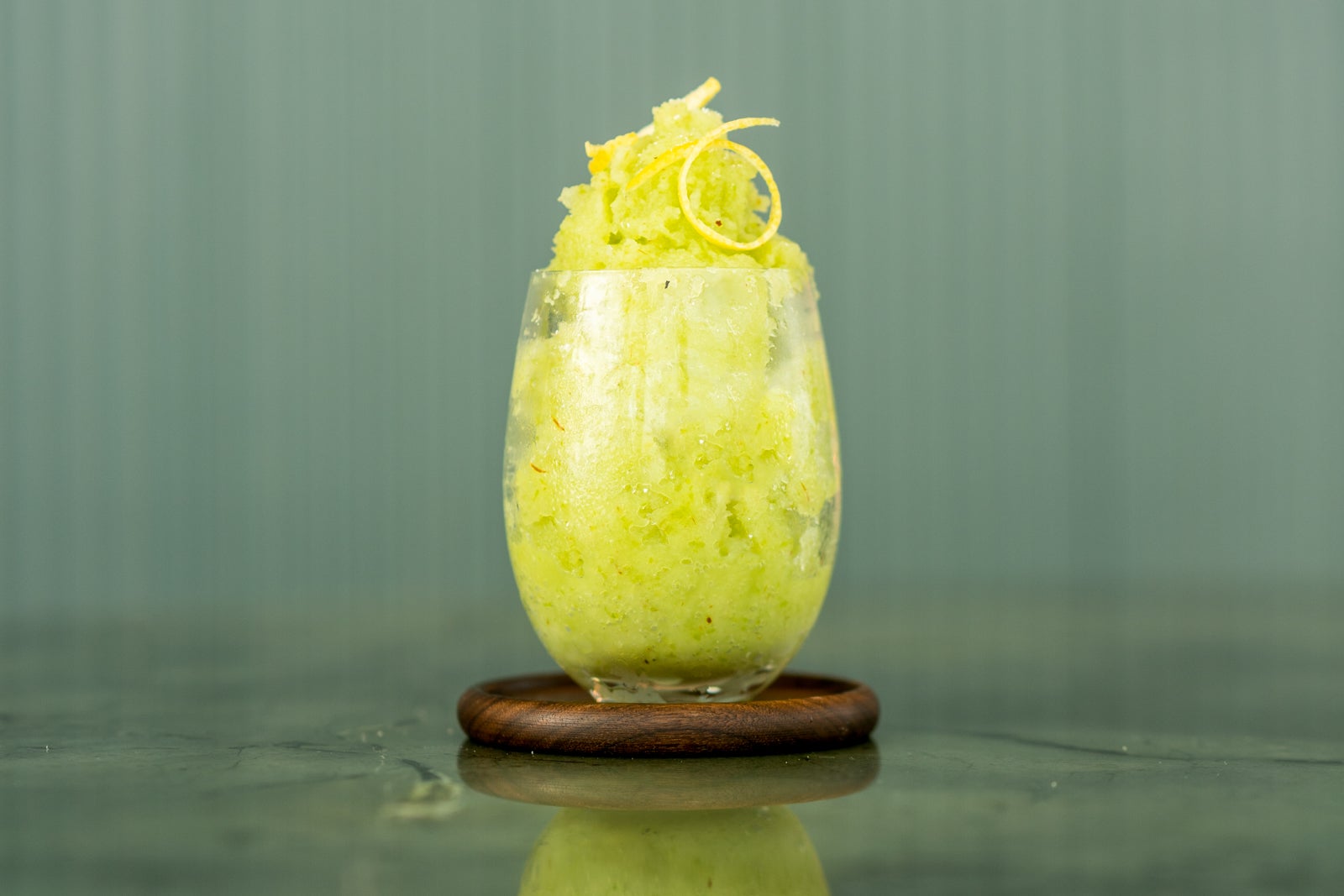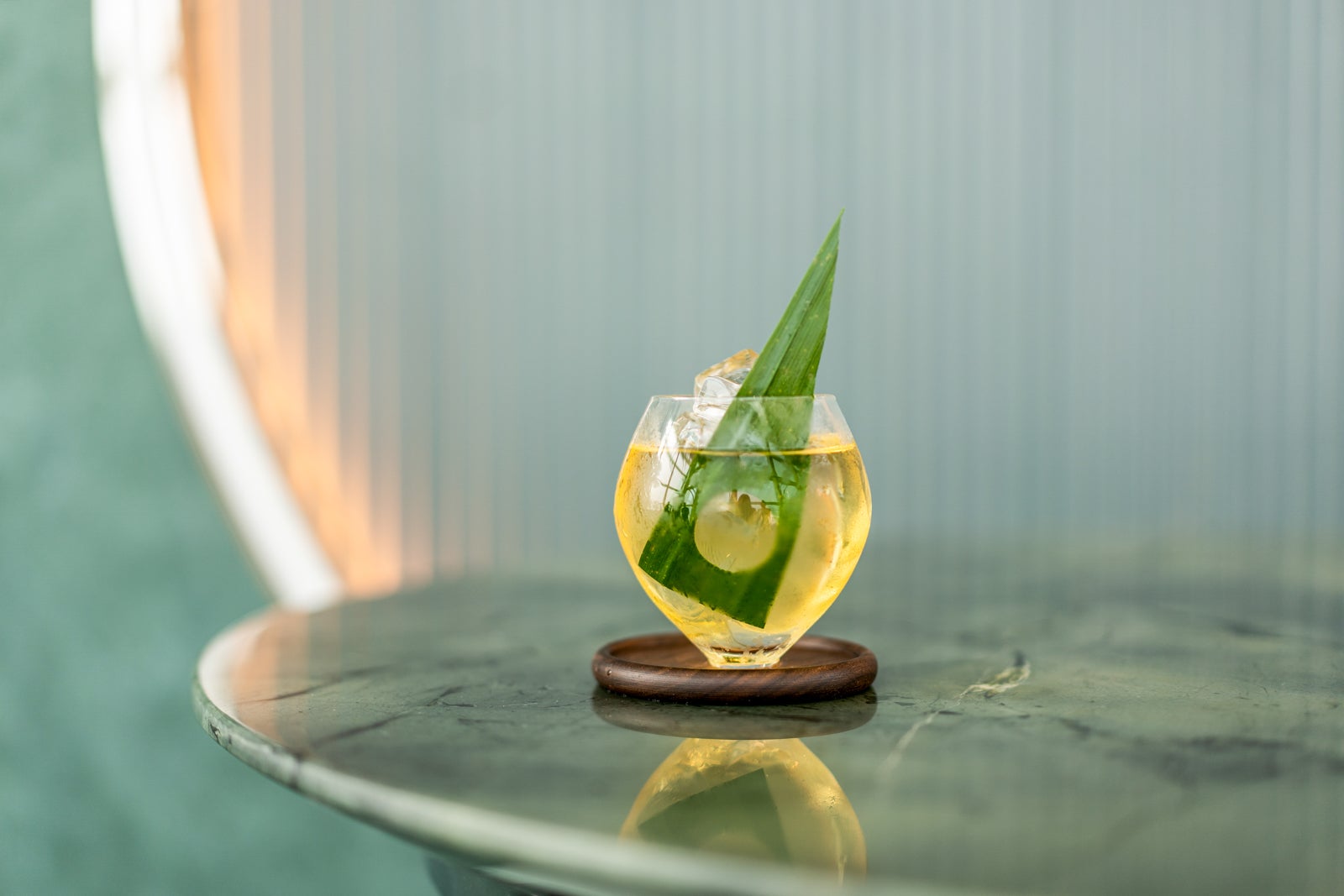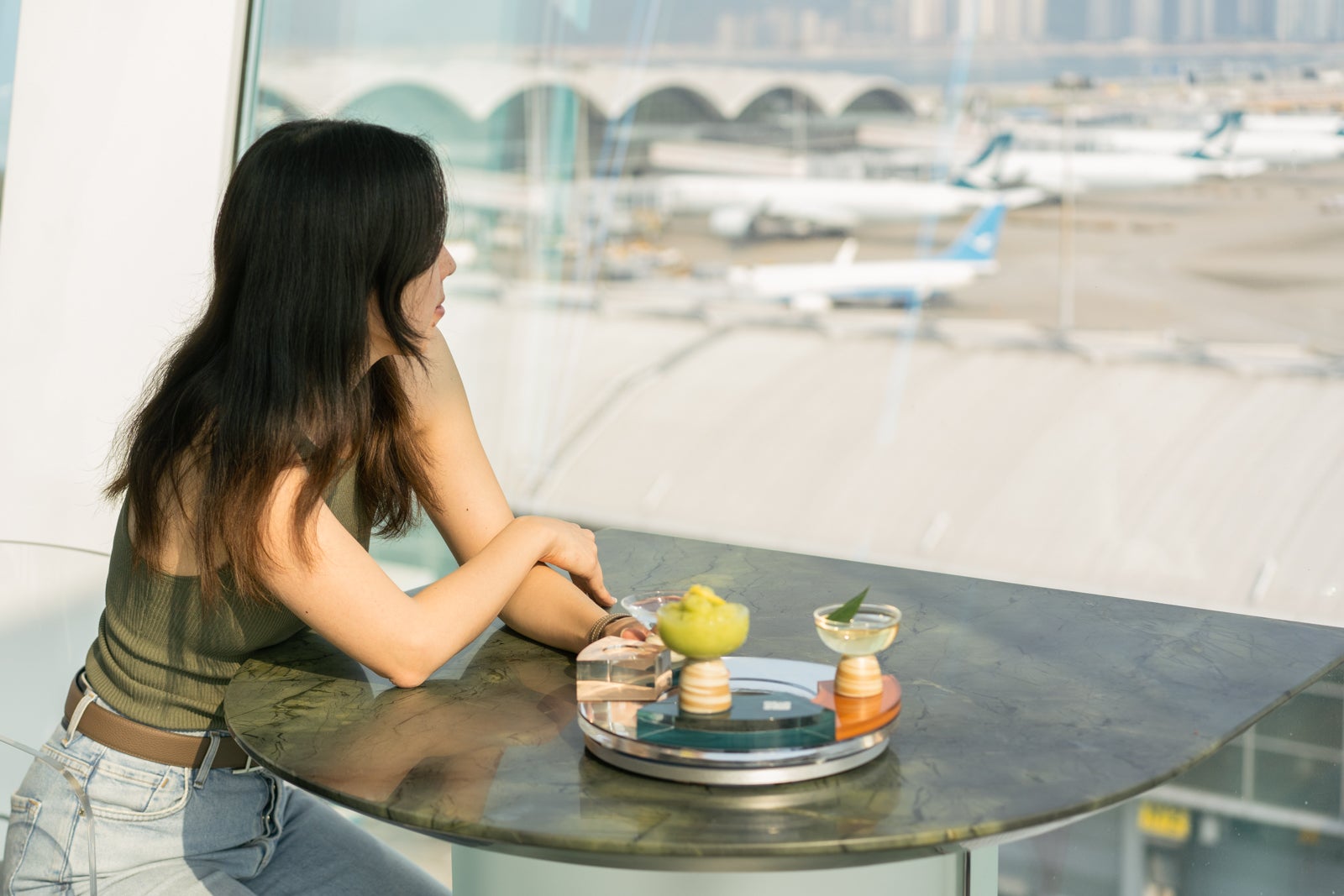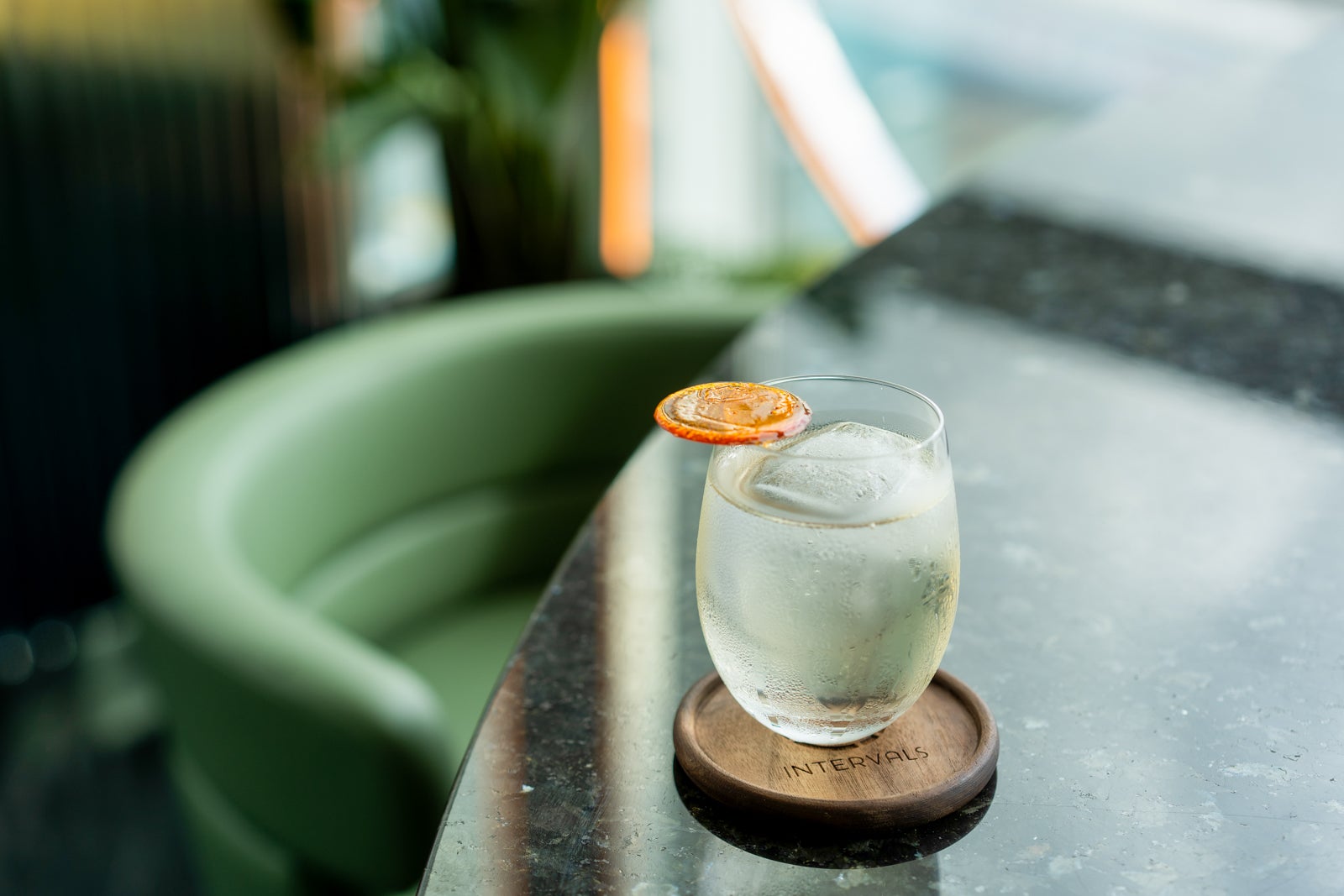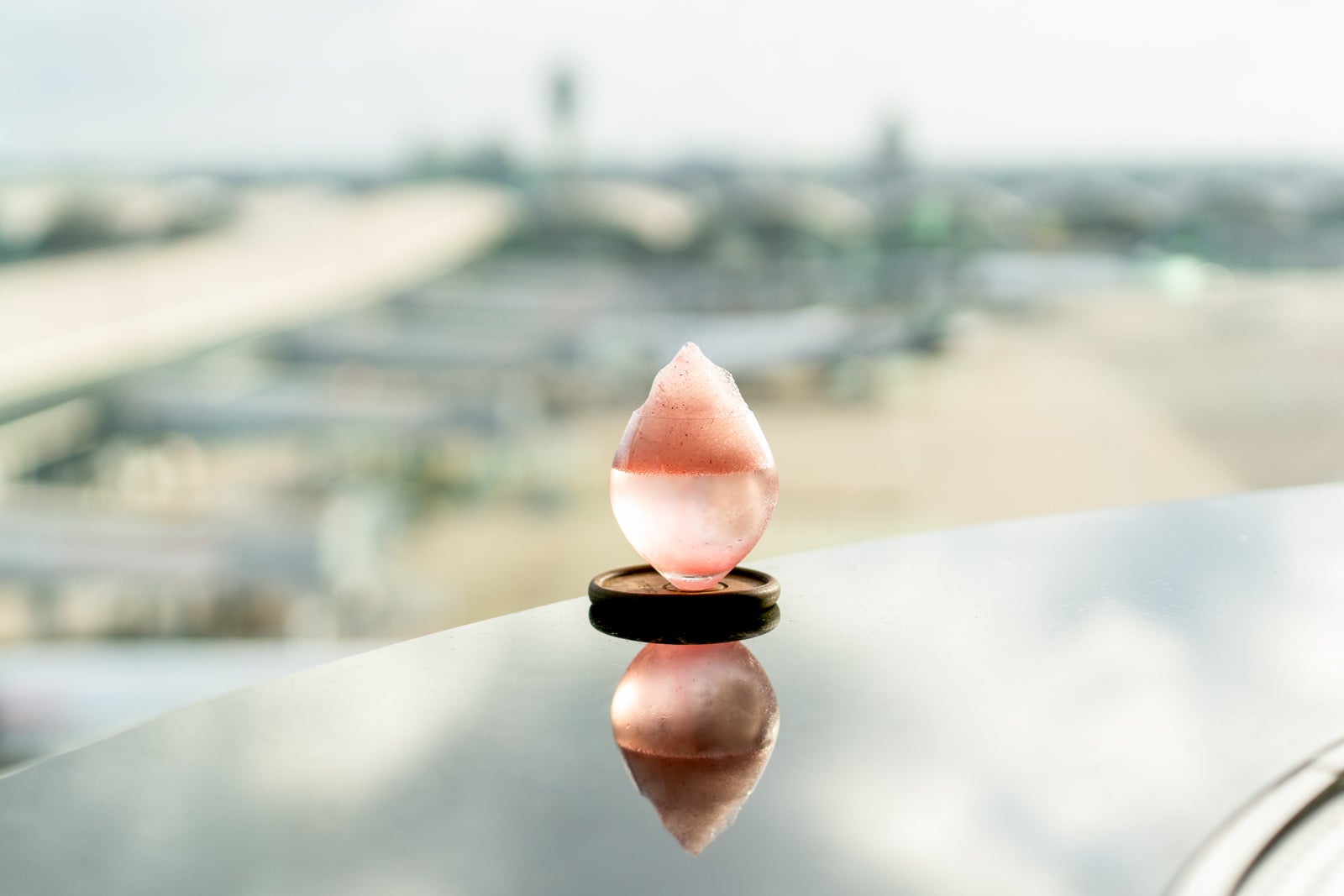 While Intervals is a noticeable departure from Plaza Premium's traditional lounges, Mei Mei Song, Plaza Premium's director of global brands and transformation (and the daughter of the founder of Plaza Premium), noted that it's not the only way the company is reinventing airport offerings. In an interview with TPG, she shared that the company is branching out from lounges to all types of airport experiences, including a recently launched VIP airport services program called Allways.
"We are no longer just an independent lounge operator," Song said. "We are actually airport hospitality providers … we want people to change the way they see the airport."
But can a space like Intervals really be part of a larger solution to lounge crowding?
The future of airport lounges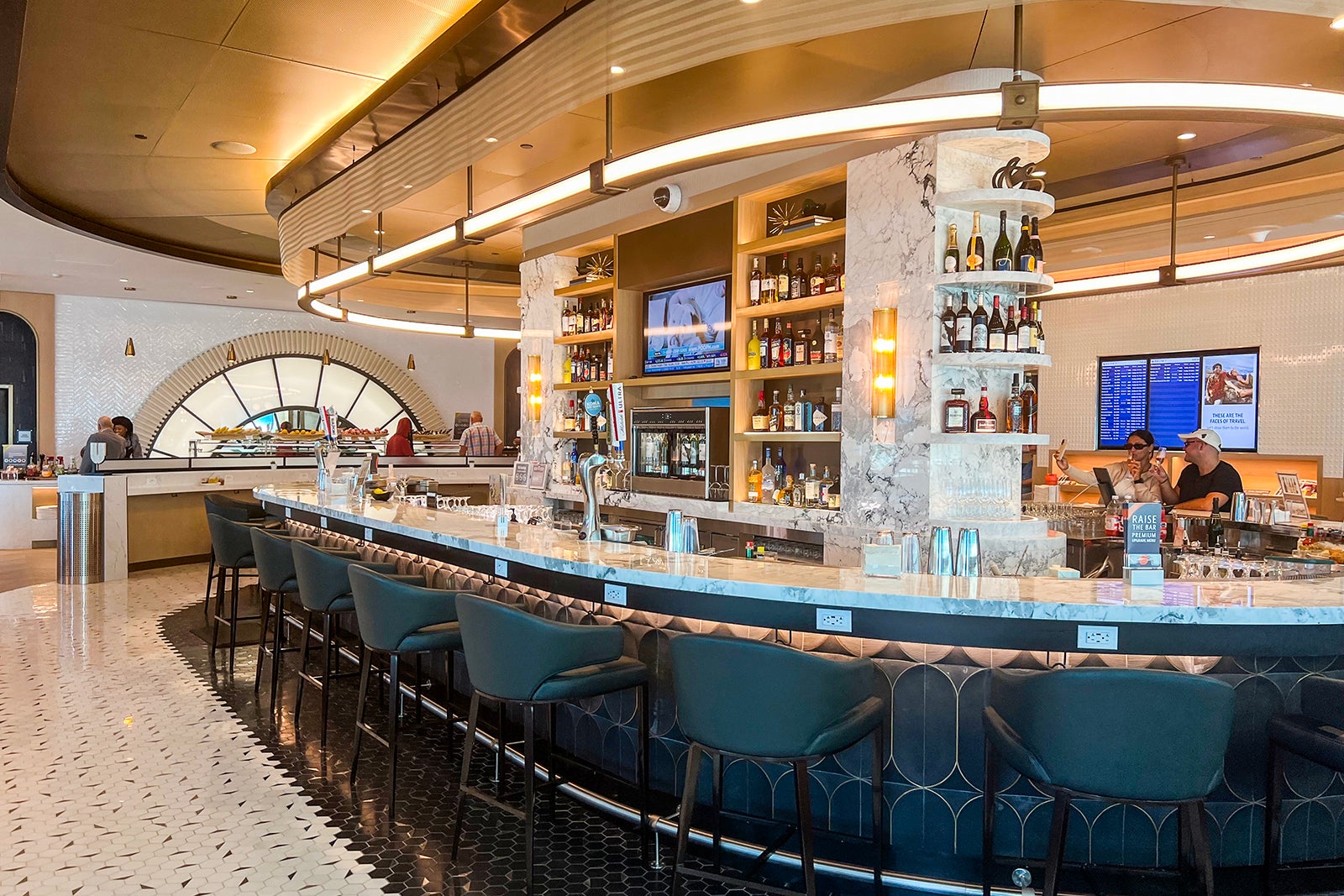 As TPG has reported for years, airport lounges have become increasingly crowded. Rubbing elbows with hordes of people takes away one of the best selling points of a lounge: having a great place to find some quiet and get some work done.
As more and more travelers over the years have gained access to lounges via credit cards, they have lost some of their allure as the lines to get in sometimes stretch down the hall. It's a problem lounge companies, credit card issuers and the airlines are well aware of.
Delta Air Lines recently added a second lounge at New York's John F. Kennedy International Airport (JFK) in Terminal 4, in part to deal with the crowding at the airport's original Sky Club, where long lines had become so frequent that its documentation became a staple of social media.
So, when TPG first heard about Intervals, several staffers thought the concept could be an interesting way to divert some of the lounge crowd to bars (sort of along the lines of what Delta did with its rollout of grab-and-go sandwiches at some of its lounges).
Related: Why grab-and-go food and drink is the future of the airport lounge experience
In the Delta case, passengers who skipped coming into the Sky Club could instead take a small bagged meal for the road, often without waiting in a long line.
Not everyone is sold on the idea that the Plaza Premium approach will thin the crowds at lounges, though. Airline analyst Henry Harteveldt doesn't think the Intervals model will do much to alleviate crowding at clubs like American Express' Centurion Lounges or the Delta Sky Clubs.
"The challenge with a concept like the Plaza Premium Intervals bar and lounge is that it's just another restaurant or food and beverage outlet," Harteveldt said. "This one happens to have a unique view which some travelers may find compelling. If it has great offerings or pricing, it will appeal to travelers. Beyond that, … it's competing against what may be better-known establishments that are less expensive."
Why pay for food and drinks if you can use an airport lounge for free? Although Intervals is cool, at the end of the day, it's just a bar with killer views. Still, it does raise some intriguing ideas about other potential solutions to overcrowding.
Harteveldt said that unless Intervals was actually taking some of the spillovers from a more crowded lounge, it won't be enough to fully solve the overcrowding issue.
"Unless … one or more airlines gets access to this facility, or a credit card company or a program like Priority Pass get access," he added. "Otherwise, it's just another airport restaurant or bar."
Related reading: