Passengers traveling through London's Heathrow Airport (LHR) Terminal 3 can now pre-book security slots ahead of time.
The new Heathrow Timeslot service is currently on trial for the next six months. It will allow passengers to book a designated time and entry point at security before arriving at the airport. 
Currently, the trial only operates in Terminal 3 and will be limited to passengers flying with American Airlines, Delta Air Lines, Emirates and Virgin Atlantic. However, it is believed that additional airlines may also be added during the trial period.
Heathrow bosses are hoping that the new scheme will provide travelers with additional peace of mind and help reduce queue times at airport security. The service isn't just reserved for solo travelers; you can also make bookings for up to five people at once.
Should the trial succeed, it might be rolled out across further terminals at the London air hub.
Related: 9 ways to get through airport security faster in 2023
Mark Powell, operational planning director at Heathrow, said:
"Everyone is familiar with airport security, but at Heathrow we're constantly thinking of innovative ways to boost the safety and streamline the experience for our passengers. This new trial will give passengers that extra added bit of certainty and reassurance ahead of their journey, and we think it will be particularly popular for those with families or nervous travelers who may want a bit more confidence in their journeys."
While slots will be subject to availability, it is currently possible to book a security slot for free via Heathrow's website here. If you can book a slot, the airport advises that you still give yourself at least 45 minutes before your scheduled departure to pass through security.
How to pre-book a security time slot at Heathrow airport
Your first step is to visit Heathrow's website here, where you should click the "Book now" button.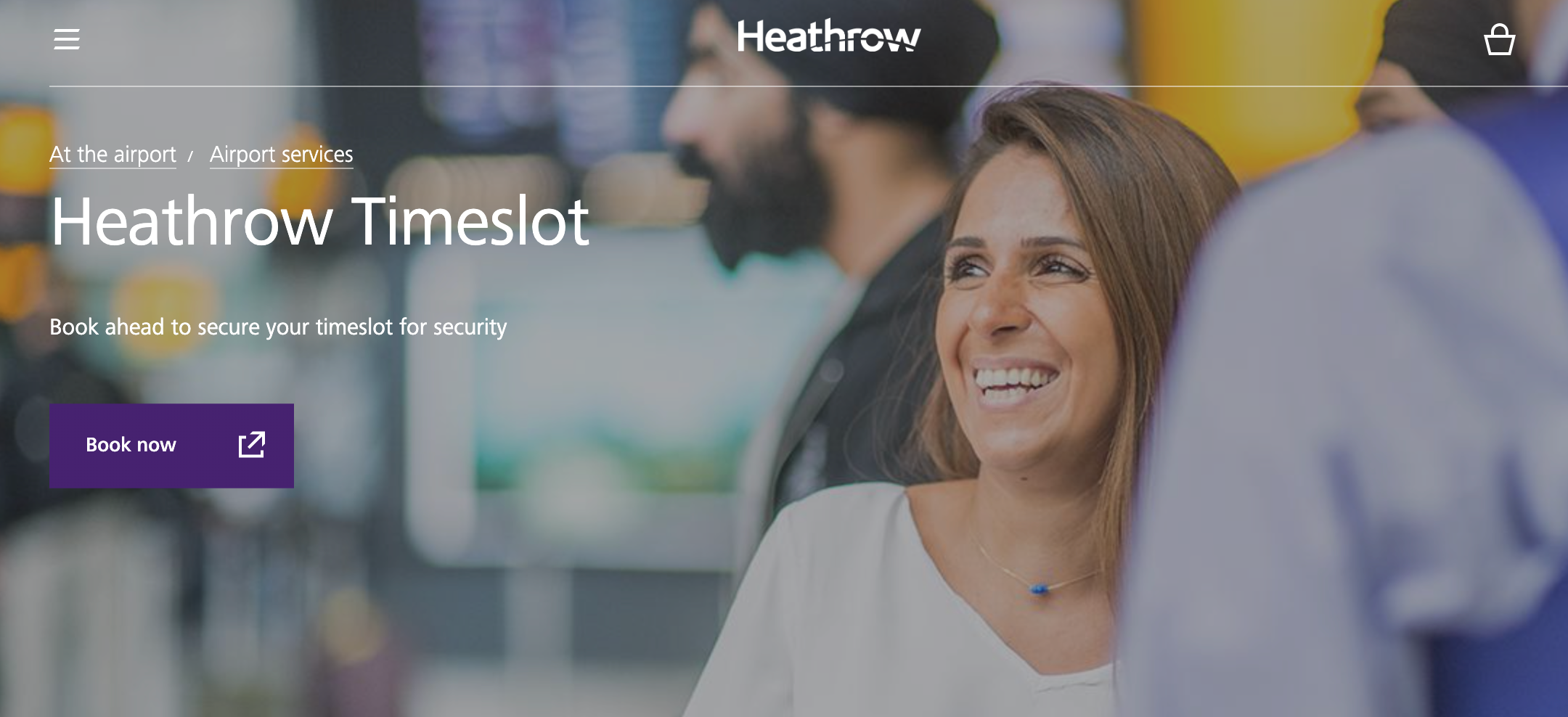 From here, you'll need to fill out a short form providing details of the number of passengers you're booking and your flight information.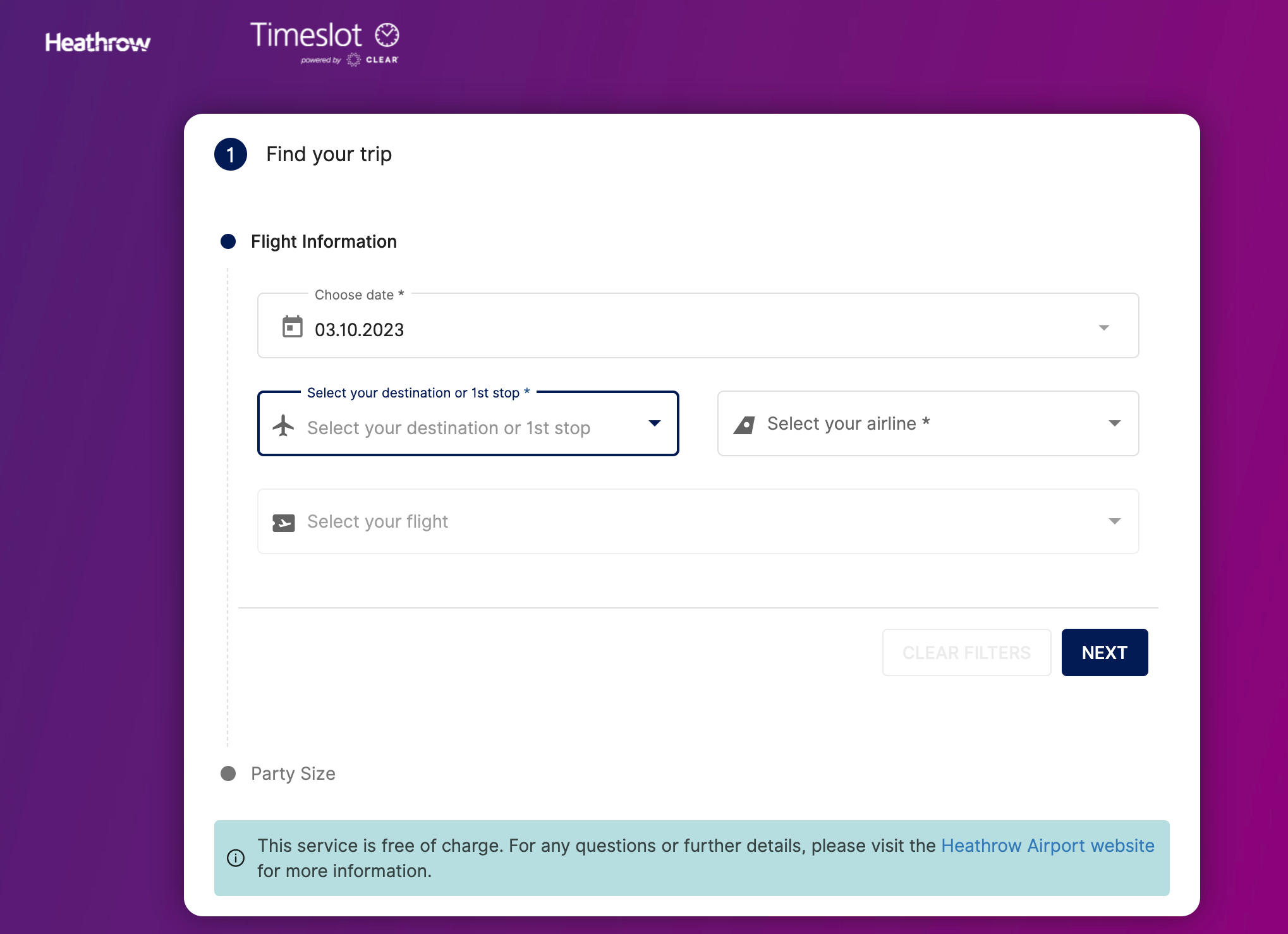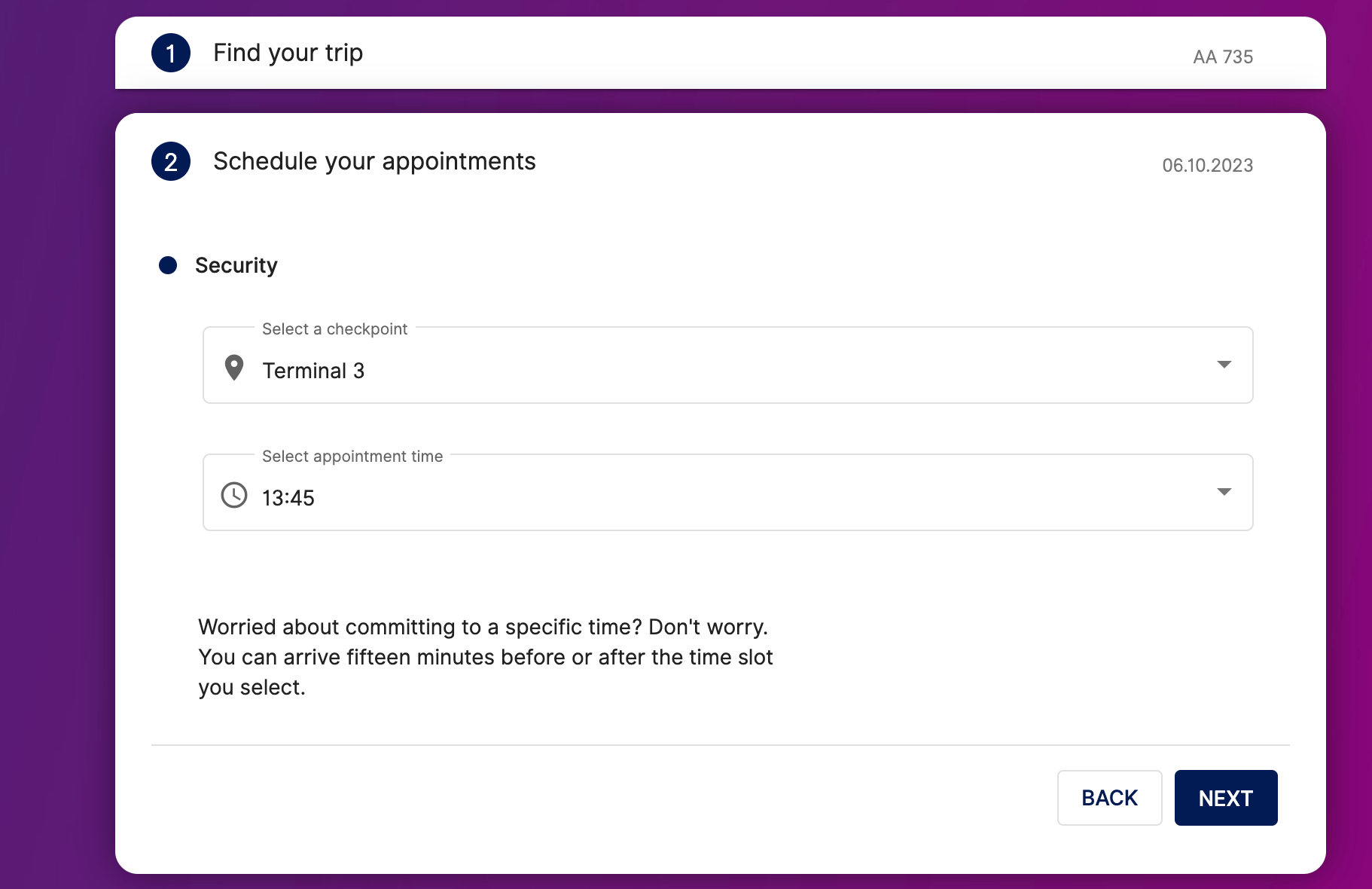 You'll be offered a choice of available slots in 15-minute increments; then, you'll share your email address and confirm the booking to reserve your appointment. 
Bottom line
Heathrow is trialing a new service that allows passengers to pre-book time slots for passing through security. The new service will hopefully reduce lines at security and improve passenger experience at the airport.
If you're planning to use the service, we advise you to get in fast as slots are limited.
Overall, this is a great new initiative from Heathrow and one we can easily imagine having a significant impact on airport wait times.
Related reading: